Workplace Inspiration
15 Loft Style Office Ideas to Transform Your Working Environment
2,422 Views
It doesn't have to be tiring or costly to develop new workplace arrangement ideas, especially for your loft-style office! You can revitalize your workspace by implementing a few basic ideas and tactics, even if you're relocating to a new location or striving to develop an established one. Certainly, it'd be lovely to flawlessly duplicate so many Pinterest images, but then don't worry if you may not have the tools.
The answer to trying to hack your layout design is to rearrange the items you currently have, along with a few low-cost improvements, in a manner that promotes your industry's ethos. Even giving your office furniture layout some more care may make a big difference in staff morale. Please read on below to find our best loft office ideas and revamp your remote work spaces.
15 Amazing Loft-Office Revamping Ideas
Heading up the stairs to work in a home office setup offers several advantages, the most important of which is the short walk from your bedroom. A loft office design is also good for working because it is slightly cut off from the rest of the household. Nevertheless, the temptation to overload a loft room might make it less inviting, so read out these simple points for constructing a simplified, loft-style office space.
Build into nooks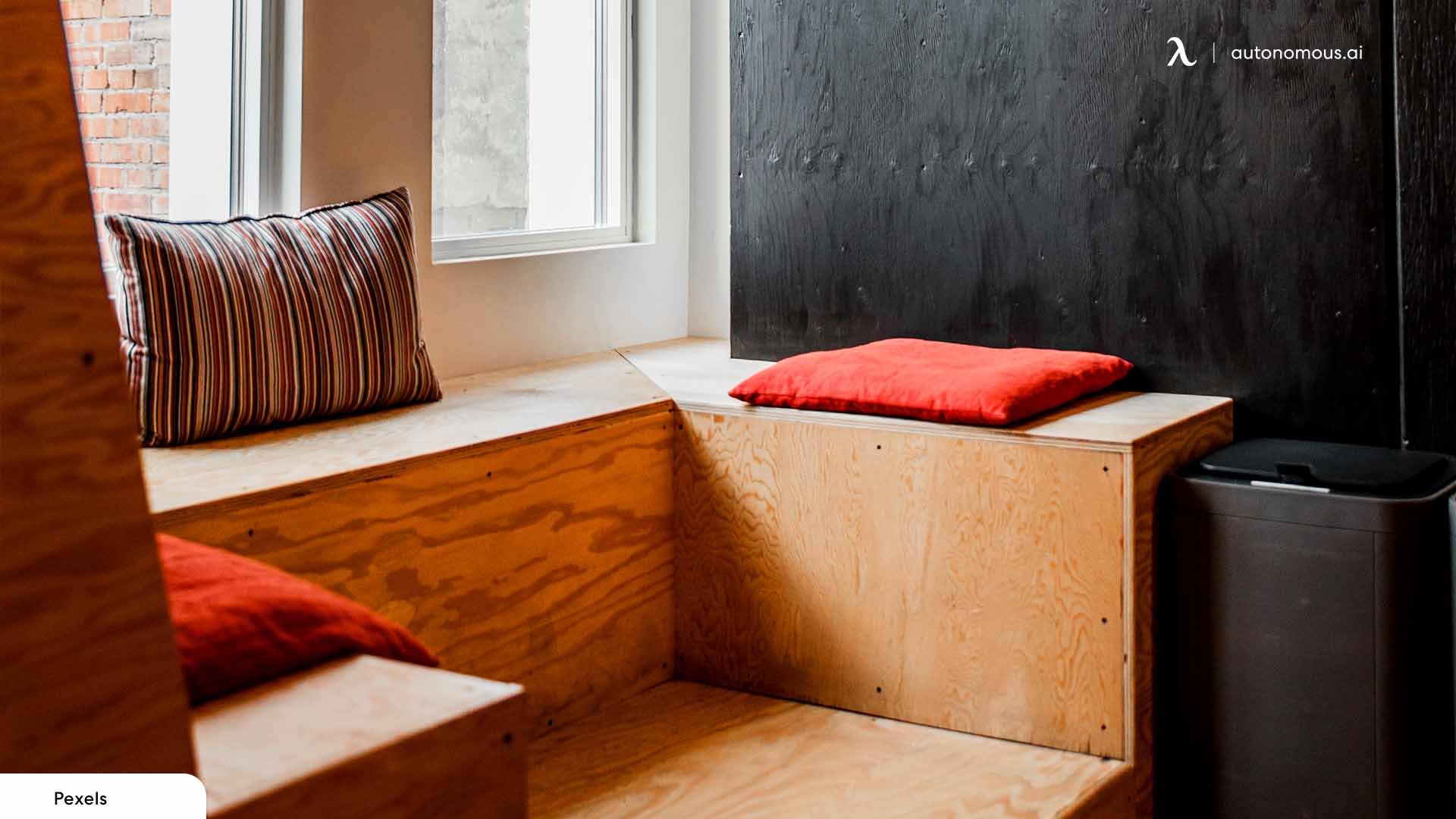 The mechanical pillars and the slant of the ceiling will frequently produce nooks and corners in a renovated industrial loft office, so use these to construct shelves for literature and documents. Get a modest shelf desk cut to loop around the centerpiece of the walls, providing additional workspace and shelving on both ends.
Make it multi-functional
Many remote workplaces serve as extra bedrooms, and this loft room is jam-packed with storage solutions to produce a stunningly multi-functional area. The desk is integrated over the heater, with gaps to allow heat to escape and a flowing design to maximize space. The hidden shelves (a handful beside the workstation and two on either end of the bed) match the slanted side better.
Add color to the space
There are splashes of colors on every panel in our home office design concepts which are inventive workspace, yet by combining the color, there will still be a sense of balance. Color-coding your files has another advantage: it makes it easier to identify everything you need whenever you need it.
Maintain your lean figure
Opt for a slim design to avoid your desk becoming an attraction for every stray sheet of parchment in the loft style office at home. If you're mostly using a laptop, the practical workspace does not have to be particularly large, and this slimmer option also keeps the workstation from obstructing the rest of the place.
Take a risk, come off the panels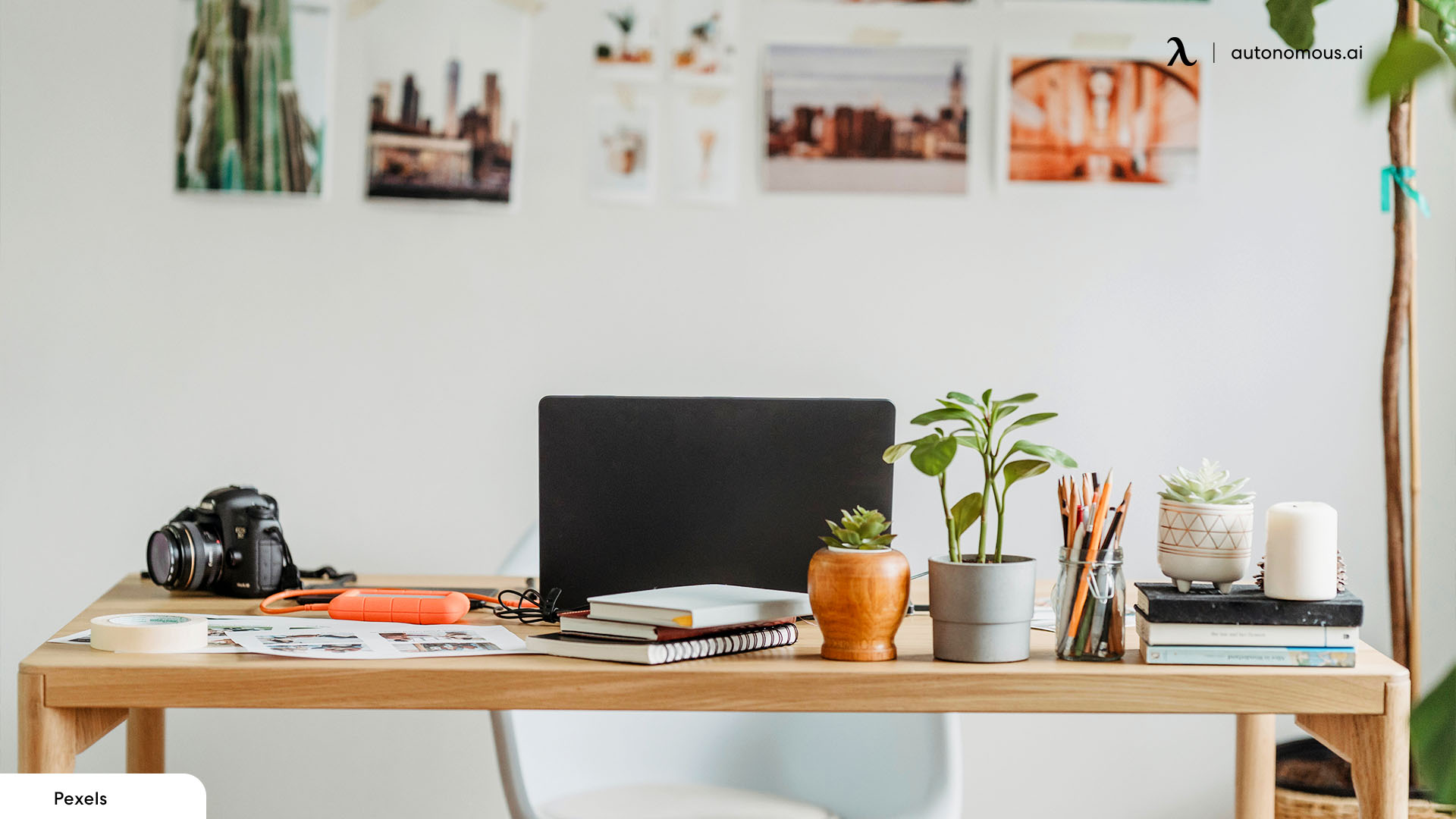 In any home office design idea, it's communal to put the counter against the wall, but why not turn it in the opposite direction and face the area? A steady table provides space for another individual to sit at the desk, which is advantageous if you're functioning on more collaborative developments.
Add a curve
A curved desk, designed to make the most out of every inch or two, softens the harsh edges of a mezzanine room. You can punch out a gap in the desktop to hide the lighting cord, and a mixture of knock cabinets provides a decent mix of organization possibilities in your loft style office.
Create a cozy getaway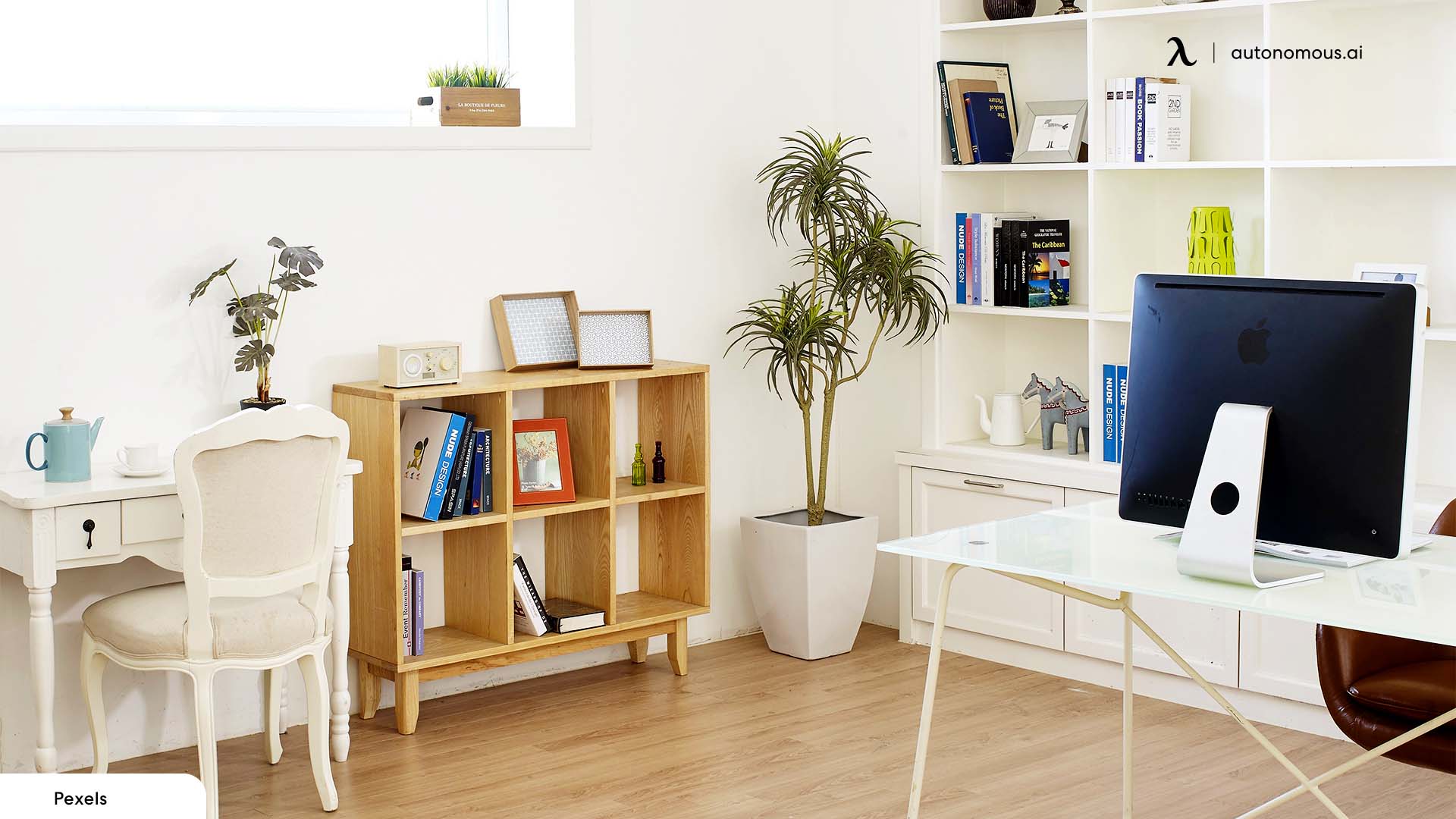 You shouldn't need a vast loft to tuck in a desktop - you may transform even a little loft into a cozy sanctuary. In our office design ideas for small businesses, you may add a workstation on one wing and drawers on the other under the roofline, while customized shelves on the hexagonal gable provide astonishing capacity.
Increase your wage by double
Nowadays, it's common for multiple family members to work at home, which could also lead to disputes over who gets to work where. Consider setting up a loft style office area in your attic if this rings a bell. Make your workspace open and airy, but each employee will have their desk and space for storage.
Use color to establish your work area in an open area like a loft or a modern bedroom. Make a framed background for your workplace by painting a panel in contrasting hues to the main wall, around the size of your workstation and slightly below the vaulted ceiling.
At the point when space is tight, it's basic to benefit as much as possible from every last trace of free space. The secret to an unassuming estimated office work area arrangement is to make the dividers work a lot better. A metal fence stockpiling bureau with crease down segments gives sufficient space for a workstation and capacity while occupying insignificant room. It makes up for a neutral home office décor.
Wallpaper to greet you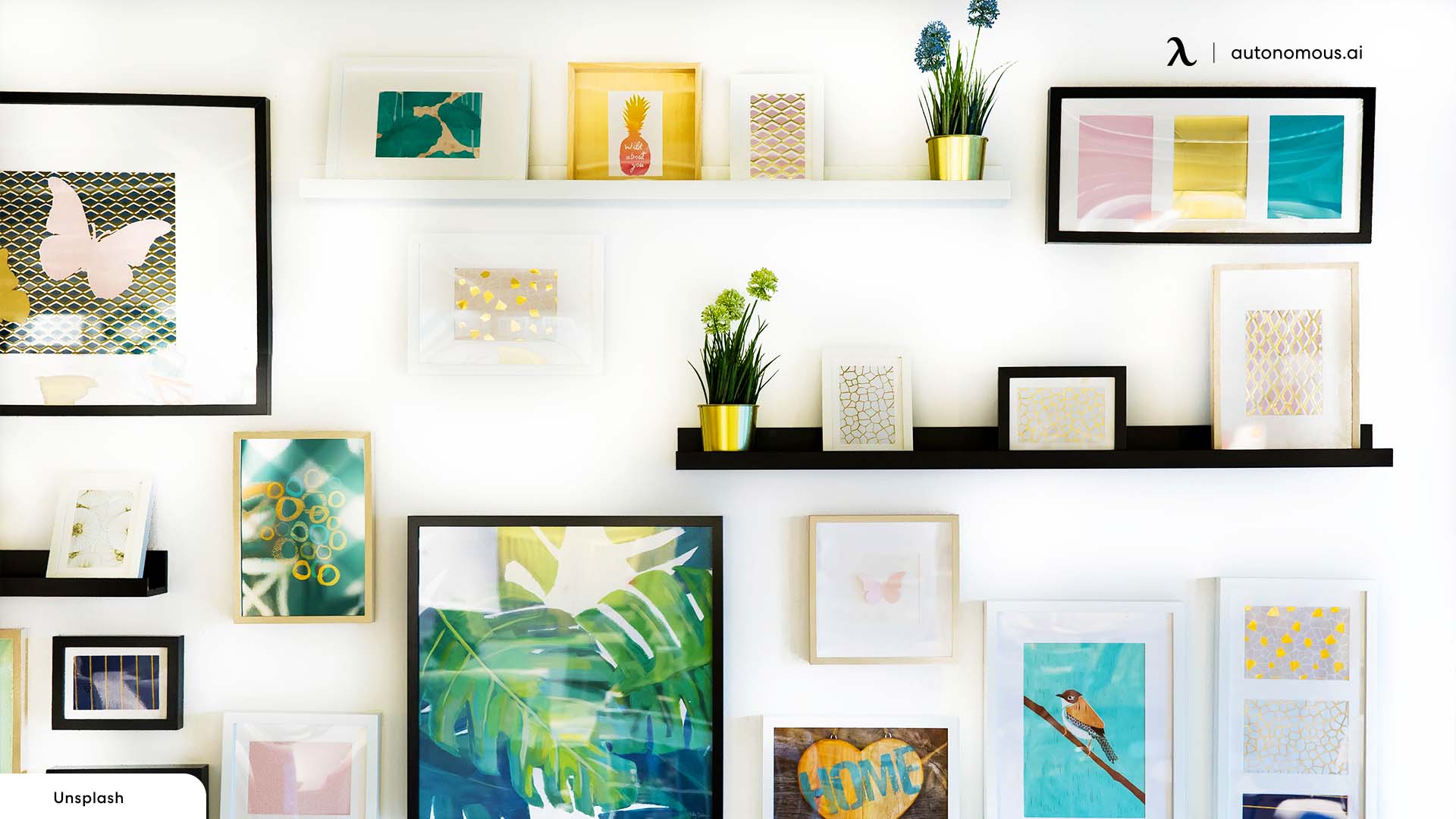 Anything that you like or may give an upsurge or usefulness to you. We figure a backdrop for certain inspirational statements could be a smart thought. In any case, don't be reluctant to utilize designs in a little space behind a work area, as a surprising backdrop or painting can fill in as an innovative interruption from a jumbled workstation while additionally playing with the impression of room.
Get the most of every skylight in your loft
If your loft style office area has been walled off, converting it into a modest-sized office idea will be straightforward. A fresh coat of paint, as well as a strip of carpeting, may turn a loft from a storage space to a place where you want to spend more time. Take your table up to the recently renovated loft and designate it as a task zone separate from the main middle of the house.
Keep work waste hidden beyond locked doors to ensure that your home office somehow doesn't infringe on your living quarters. Give your workplace supplies their storage cabinet that you can close after a busy day.
Sweeten the aesthetic of a functioning home office
Don't skimp on interior decorating; instead, better create the modest space outside your house chores. Incorporate attractive home furnishings like a boho desk with plenty of houseplants to lighten the margins of a useful office.
Employ a concept to customize your home office
Especially if it's just a small panel, a striking wallpaper design will brighten up your home workspace — a loft or a small room can take patterning.
Conclusion
Loft style office decoration is a trend today in many workplaces. Now, it seems to turn easier with our guide and ideas for you. Now, your duty is to make a plan and start to decorate your working space now.
Subcribe newsletter and get $100 OFF.
Receive product updates, special offers, ergo tips, and inspiration form our team.
WRITTEN BYAutonomous
We build office products to help you work smarter.