Smart Products
20 Best Small Study Desks for College Students & Kids

Autonomous
|
Nov 16, 2021
1,742 Views
Sometimes, the concept of desk use is focused way too much on the working world. A small study desk can go a long way in helping a child to achieve all that is required in school. Similarly, college students can benefit greatly from having tables for studying purposes. 
The lack of regard for students is baffling, considering that there are a series of desks that are targeted at them. College students are even more so since most traditional office desks can work wonders for their studying needs. 
With that said, all the content here today is dedicated to study table designs for students. For a smooth flow, the 20 options listed are divided into two sets of 10. The first set is dedicated to a small desk setup for kids, while the second section is focused on standing desk designs for college students. 
The variations should cover all bases, whether you want a standing desk for a small space or you have all the space in the world to spare. 
Kids Tables for Studying
As the title implies, this section is all about the little ones. While there are small corner computer desk options available, none of those are going to make an appearance here. It's not that there's no value in finding a corner desk for your child, but the scope of the content here speaks to those who may want a traditional or standing desk for kids. 
You're going to find that a lot of options for kids come with cheers, while this is not the case for adults. The reason for this is their lack of comprehensive ergonomic features and the lower material cost of developing kid-friendly furniture.
1. Autonomous SmartDesk Junior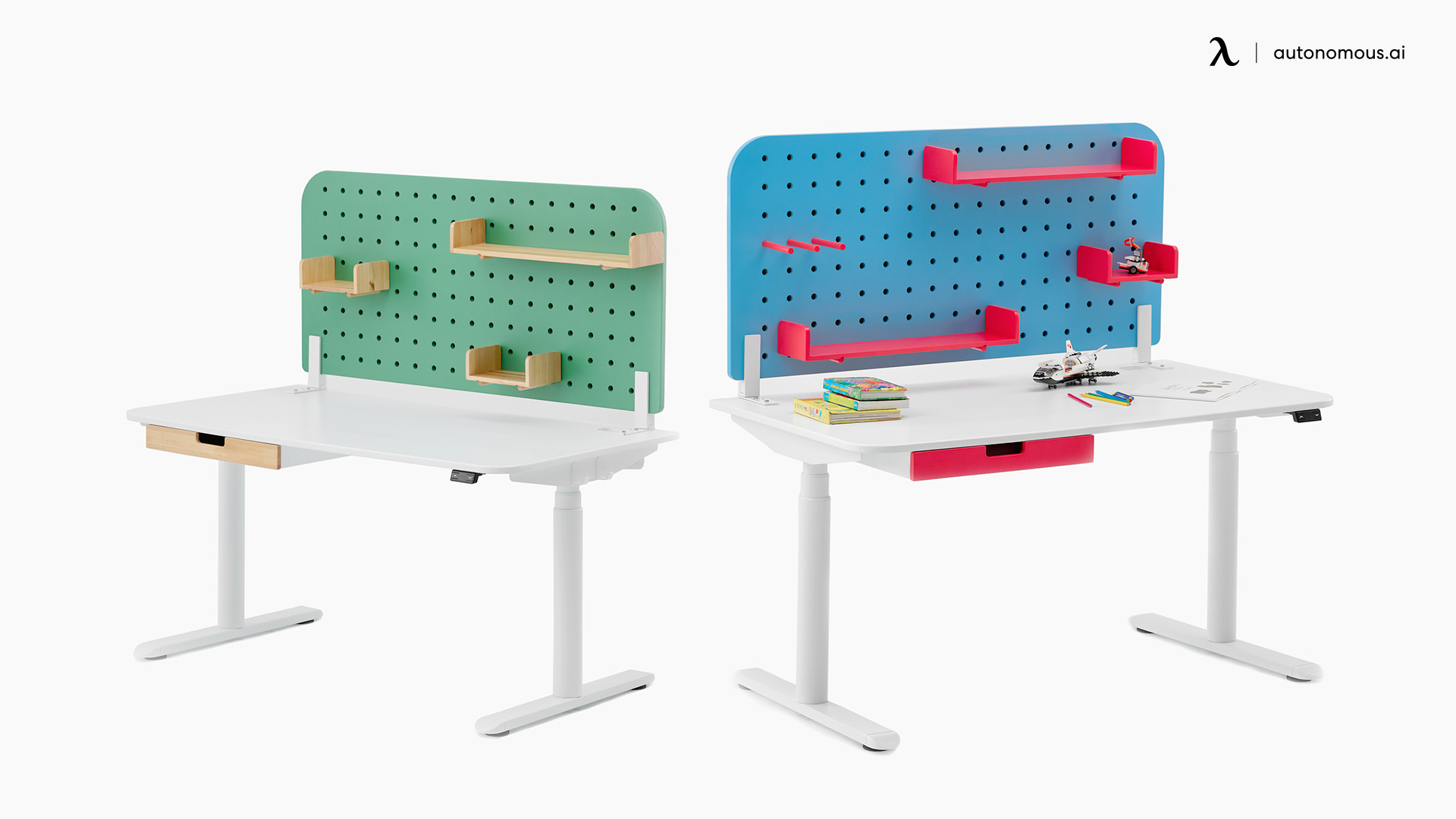 The Autonomous SmartDesk Junior is the premier small study table for your child. Built on the same kind of technology as the adult SmartDesk series, it helps you to cement healthy work habits early. Get your kids used to the idea of sit-stand sessions and let them enjoy more tabletop space than they know what to do with. 
As an adjustable standing desk, it doesn't become obsolete when your small child starts to get taller. Additionally, the pegboard with movable dowels contributes to both storage and the embracing of creativity.
2. Lätt Children's Table and Chairs
Here you have a unique name with a traditional design. There is nothing that stands out about the plain wooden aesthetic of this option, but it is incredibly sturdy and gets the job done. 
There is just enough tabletop space for art and craft projects. you may find it incredibly handy if you have two children, considering that two chairs are included with each small study desk purchase. 
3. Zipcode Design Genthner Desk
This is yet another simple design, but it stands out a bit more as it is white throughout. As opposed to some of the other designs, you may find that this small study desk is best paired with a stool as opposed to a traditional chair. 
There is quite a bit of space for your child to enjoy, and it's not a costly model at all. 
4. Harriet Bee Glaser Kids Writing Desk and Chair Set
This is another desk and chair combination that you should find Incredibly versatile. It has a child-sized hutch complete with shelves for whatever desk accessories may need to be stored. Of course, there is also ample space to stick postcards or whatever stickers may be desirable. 
The chair is perfectly suited to the desk too, which allows for a comfortable time whenever your child needs to sit and get some work done. 
5. Little Seeds Monarch Hill Kids Desk
If your child likes the aesthetic of an office desk and doesn't want to feel left out, Little Seeds has the perfect design for you. It looks like a child-sized version of a traditional office desk complete with two cabinet-style drawers for storage. 
Some children like to emulate the grownups, and this is one way you can facilitate that. If you have an office space, consider putting the desk beside yours and working together. 
6. Melissa & Doug Wooden Lift-top Desk and Chair
This small study desk is intended for very small children. It feels natural for your child to use a design such as this one since it's built to emulate what you may find in a classroom. It's espresso-colored, so expect it to be the center of attention. 
The tabletop can be lifted to reveal a storage area for whatever accessories your child may have. Finally, it comes with a very comfortable matching chair, creating the perfect kid-friendly workstation. 
7. Corrigan Studio Bedroom Kids Computer Desk
Not everyone has a separate space to accommodate furniture for their children. Be that as it may, that doesn't mean you cannot set up a dedicated space in the bedroom for work purposes. This design from Corrigan is sized to fit that requirement, and it even includes three drawers to preserve a minimalist design. 
The choice of the color white makes it neutral, meaning you can slot it into just about any room aesthetic that may already be present. 
8. Viv + Rae Jacqueline Writing Desk and Chair Set
White seems to be the order of the day, as you have yet another neutral-colored combination here. For some reason, that's all it took to create a chair that has an unmistakably premium look. 
A drawer sits beside an open shelf, which can be used for any number of reasons. Some children already have laptops, and if there is an external keyboard in the mix, this may be the perfect model. 
9. KidKraft Lavender Study Desk with Chair
KidKraft has several furniture designs dedicated to the little ones, and this is just another testament to why the brand is a solid one. A white tabletop against a lavender frame is a beautiful pairing. One regular drawer and two cabinet drawers allow for ample storage. 
There is also a hutch included, yielding extra space for art or whatever fun things your child may think up. You can tell that the seating was intended to be a desk chair for small spaces. It features a white seating pad that contrasts a fully purple frame too. 
10. Isabelle & Max Carreen Kids Writing Desk
If it weren't for the size, it would be hard to believe that this is intended to be a kid's desk. Again, if your child likes to take part in activities with adults, then the Carreen Writing Desk may be the perfect option for you. 
It has an incredibly professional aesthetic, complete with a shelf area and three drawers for storage. 
Isabelle & Max have designed a host of furniture for kids, and it outdid itself here with this design. 
College Study Table Designs for Students
Now that the models for the children are out of the way, it's time to focus on college students. Of course, there is usually more equipment to go around here, so desktop real estate needs to generally be larger. Additionally, some budget designs are thrown in since at this stage either parents or the students themselves could be the ones carrying out the purchases. 
With that said, it's time to see what the manufacturers that chose to develop a small study table for students put together.
1. Autonomous SmartDesk Core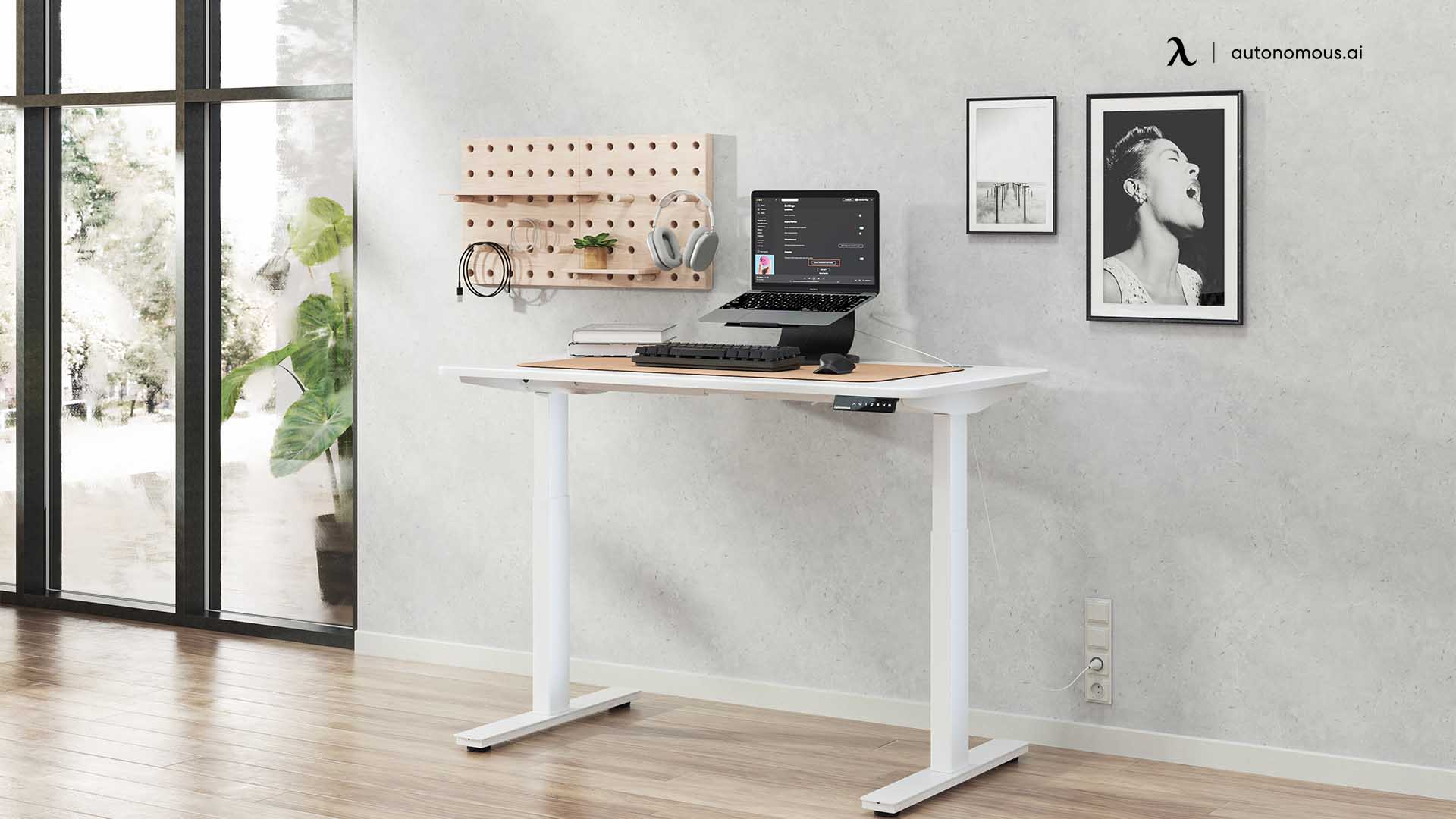 As the Autonomous SmartDesk Core is everything a college student could want and more. High-quality MDF wood is complemented by SPCC steel, so your desk is going to last for a very long time to come. 
The dual-motor design of this small study table makes for quick yet quiet adjustment, so even as you are pulling an all-nighter, you are not going to be disturbing anyone.
2. IKEA Wall-mounted Standing Desk
IKEA is incredibly famous for offering budget-friendly furniture solutions to a host of different contexts. Saving is incredibly important on college equipment, which is why the IKEA Wall-Mounted Standing Desk is a perfect option. 
It may not be adjustable, but once an appropriate height is selected at the beginning, its usefulness is unlikely to expire throughout the course of study. 
3. Floyd Standing Desk
Just because you are purchasing a standing desk for college, it doesn't mean you can't get stylish with the design you choose. The Floyd Standing Desk brings a modern feel to your space, and you can select six different color combinations. 
You're getting a durable wood and steel combination. Feel free to take it for a spin, as if you don't like it, you can return it within the first 30 days to have your money back. 
4. Hipso Height-adjustable Desk
A small study desk is often appropriate in the college context, as you may find that there's not much space to go around. This is especially true if the standard for dorm rooms is applied. 
This height-adjustable study table for students' low profile option fits easily against a wall, into a corner, or wherever you may wish. It may not have an extra-large tabletop, but you are guaranteed to have enough for your laptop and whatever other accessories you may need. 
5. Motionwise Adjustable Standing Desk
This study table for students design from Motionwise is a great midpoint between price and functionality. There is a small drawer, which is perfect for storing the smaller accessories to get them all out of the way. 
Choose from four colors, including black, grey, and walnut. There are programmable height settings, so don't worry about remembering the heights that you enjoyed. Note, however, that it's a 48-inch tabletop, so you may want to ensure you can fit it into your space. 
6. Uplift V2 Corner Standing Desk
Uplift is no stranger to the world of standing desk designs, and this one allows you to capitalize on corner space, which is often useless with your traditional computer desk. The curved design allows you to sit closer to your equipment, and the inclusion of two grommets helps you take care of whatever cables you may have. 
There are plenty of customization options available, so go wild when you are ready to finalize your purchase. 
7. Edgemod Height Adjustable Desk
Edgemod may not be the most popular standing desk brand in the world, but this small study desk design is not half bad at all. It's one of the budget options, so don't expect the plethora of features to greet you. 
Be that as it may, you get a respectable tabletop space and height adjustment. These should be enough to take you through what may otherwise have been a grueling year of college. 
8. Flexispot Seiffen Laminated Standing Desk
Some pieces of office furniture do a tremendous job of blending modern and traditional aesthetics. The Seiffen small study desk model from Flexispot does this quite well, while demonstrating the kind of class that the manufacturer is known for. 
Choose between beautiful finish options and enjoy a sturdy design and tremendous comfort for the next couple years of school. 
9. Seville Classics AirLift Adjustable Desk
There are so many white small study desk options that it becomes almost impossible for a manufacturer to distinguish itself if that's the color of choice. However, Seville Classics made one small change to the typical white standing desk, and it has a more premium feel than quite a lot of its competitors. 
The inclusion of a tempered glass stop makes all the difference, and this is only complemented by the charging ports that you get. Expect to be the envy of your batchmates if this is the small student computer desk that graces your space. 
10. NTENSE Genesis Black Adjustable Gaming Desk
Many college students are also gamers, and this small student computer desk from NTENSE allows you to bring the best of both worlds together. The Z-shaped leg design makes for improved stability, which is only complemented by the very sturdy frame. 
You are going to have to design the room around this small study desk since it only comes in black, but that shouldn't be so hard to do with such a neutral color. 
Final Remarks
Whether you came here to find a small study desk for young children or college students, you likely have all the information you need to go ahead and make the most efficient purchase possible. Remember that beyond the features that tables for studying may offer, you also need to consider the subjective nature of these alternatives. 
The comfort and appropriateness for your space are two of the biggest factors that you should never lose sight of. Hopefully, what you read was informative for you.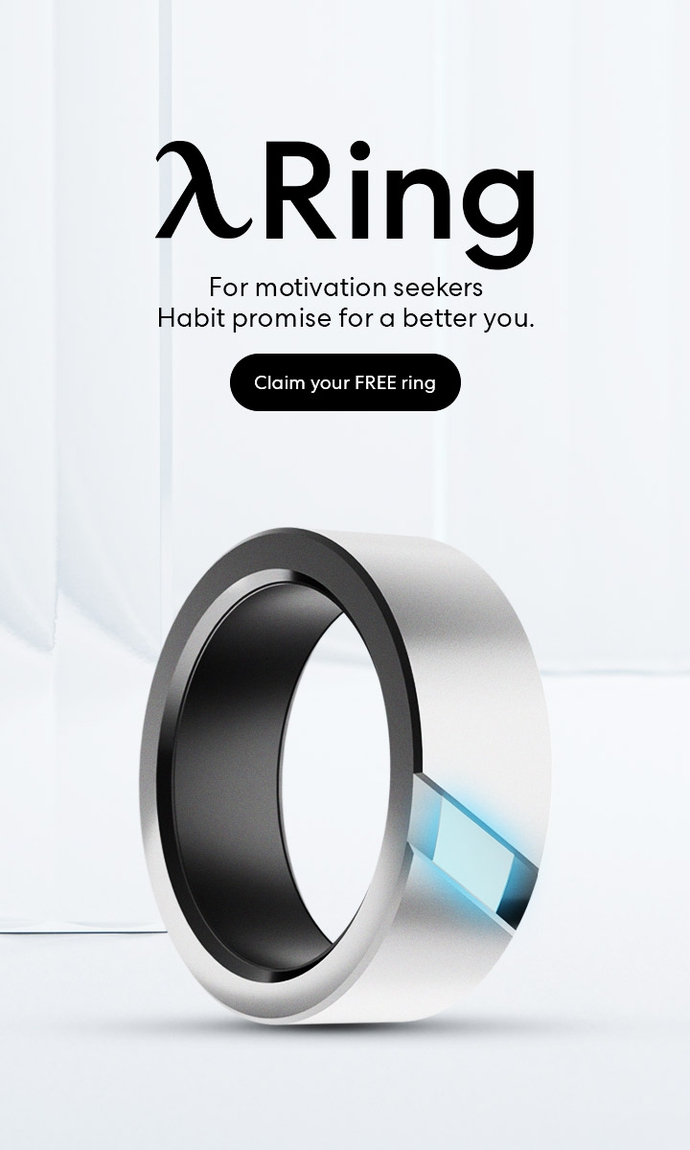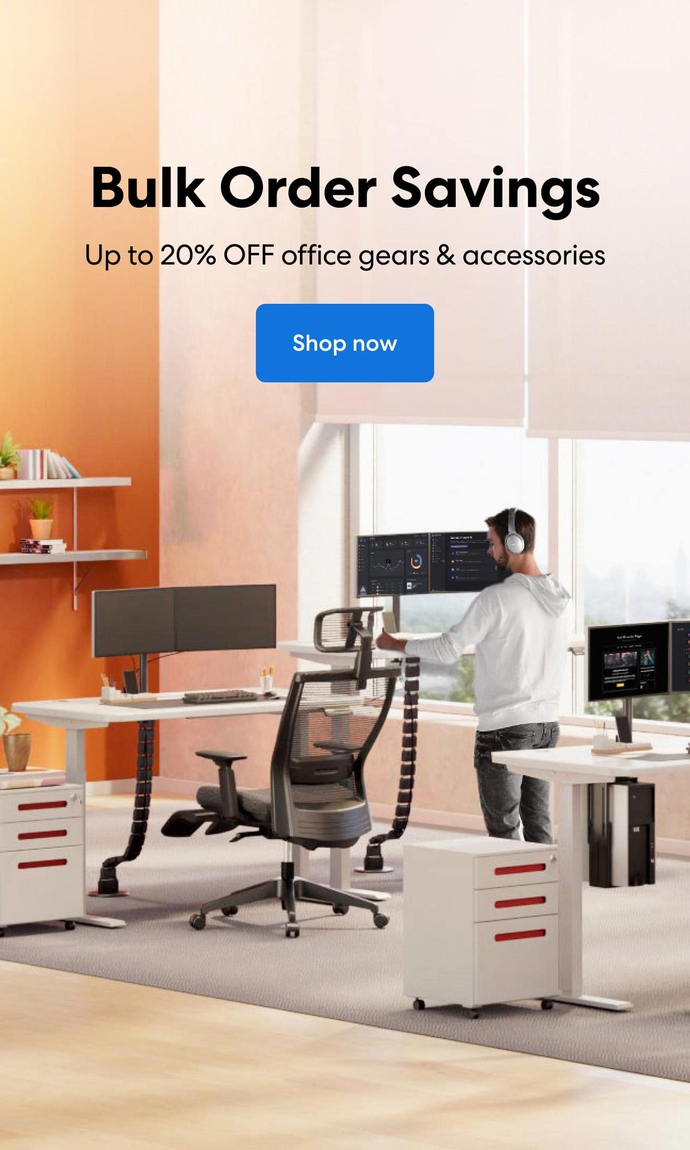 Subcribe newsletter and get $100 OFF.
Receive product updates, special offers, ergo tips, and inspiration form our team.