Workplace Inspiration
Check Out These 20 Companies That Make Tiny House Kits

Autonomous
|
Oct 4, 2022
2,007 Views
Do you sometimes feel like your property is missing that one last piece to make it complete? Maybe you just need a quiet place for yourself to escape the hustle and bustle of everyday life. Whatever the reason is, a tiny house kit could be the answer to all your problems. 
Gone are the days when a home project meant either hiring expensive contractors or dedicating a huge chunk of your time to handling the project on your own. These days, thanks to the availability of good quality, easy-to-install small house kits, you can pretty much get the entire project done in record time. 
If you are thinking of adding a brand new Accessory Dwelling Unit (ADU) to your home, then you are in the right place. At Autonomous, you will find some of the best prefab adu options available on the market. 
However, first, we will look deeper into small home kits and discuss what they are and why you need to consider buying one. 
This Is Why You Need a Small House on Your Property
Whether you decide to build the entire small backyard cabin from scratch or you prefer using an ADU kit, this type of project requires a significant amount of investment. This is why even if you have more than enough space in your yard, you need to be clear on the reason why you need a small house in the first place. 
What To Look for When Shopping for Tiny House Kits
A tiny home-build kit can come in any shape, size, and design. It is important to be sure of the particular look you are going for, as well as what you intend to use the space for. This will guide you in not only choosing the right tiny house kit but also in selecting the essential things that need to be included inside the house. 
The following are some of the important things you need to consider: 
Space
If you have limited space in your backyard, then you might want to settle for the smaller versions of small house kits that are available. A bigger structure, such as a prefab shed, may leave your yard looking very cramped and unattractive.
Design
There are simply so many designs to choose from that you will have to spend some time carefully choosing the one that suits you. From a simple office pod to the more complex types of garden sheds, there is a prefab ADU to suit every taste. 
Budget
Try as much as possible not to get carried away with some of the exquisite tiny house kits that are available online. Your budget is one of the most important things, and with the wide range of products available, you can get a good quality mini house kit for a modest price.
Function
What you intend to use the house for will have a huge impact on the type of furniture and office accessories you select for the interior. Thinking of using it for an extra living space? Then maybe a corner lamp is one of the things you will need. 
Accessories
There is also a wide range of accessories available on the Autonomous website, such as the very popular Sega star projector to give your tiny house a touch of elegance. 
Mini House Kit vs. DIY
One of the major questions you will have to ask yourself is whether you want to handle the entire project on your own "DIY-style," or you would prefer the more popular tiny house kit method. Both options have their merits, such as: 
Benefits of Using a Kit
The setup process is easy and quick

Many designs to choose from

The small house kits are very affordable

No need to disturb your neighbors with construction noises 
Benefits of DIY
The building experience can be very rewarding

Your design of the ADU can be exactly as you want it to be

You can choose the type of material you will use, focusing on eco-friendly and locally available material 
Can't Find the Right Tiny House Kit? These 20 Options Can Help
Are you ready to get started on your search for the perfect small home kits on the market? Consider these great options: 
1. Autonomous WorkPod
A simple design and yet highly functional, great-looking ADU. Those are the words that best describe the WorkPod from Autonomous. It is a very popular choice for those looking for a home office where they can quietly get some work done. Made from environmentally-friendly material, the WorkPod deserves its spot on the top of our list. 
2. Autonomous StudioPod
Similar in many ways to the WorkPod, the key difference between the two is the smaller windows on the StudioPod that provide a more private place to work. The panoramic windows have been replaced with solid walls meaning you can shut yourself off from the world and really get down to some serious work. 
3. Summerwood's Urban Studio
The Urban Studio is a great option for those who are working on a very tight budget but are not willing to compromise on the list of features in their tiny house kit. Available at less than $5,000, this is one of the best deals you will get for a home office studio. 
4. Heritage Cabin
This plain and straightforward look on the Heritage Cabin is not for everyone, but if you already have a great-looking garden then this might be just the thing you need. It will sit discreetly in one corner without drawing attention from its natural surroundings. 
5. Summerwood's Nomad Modern Bunkie
Do you think there are no double-story small house kits? Think again, because the Nomad Modern Bunkie from Summerwood is just that. It has a lot of space inside, making it a great option for those looking for some extra living space for tenants or grown kids. 
6. Wheelhaus' Flat Roof Caboose
This flat-roof Caboose is definitely something that you do not come across in many yards. If you are looking for something unique and eye-catching then turn to Wheelhaus for their smartly designed shed that comes fully equipped and ready for occupation. 
7. Jamaica Cottage Shop's Church Street
The one thing we love above all else with the Church Street cottage is the unique and classical design. It is not the biggest structure on this list by any means, but it makes up for it by looking absolutely great sitting in your garden. 
8. Node's Eco Home
Are you concerned about the impact your accessory dwelling unit will have on the environment? Well, the developers at Node share that same concern. That is why they have created the Eco home, a fully functional unit made from sustainable and environmentally-friendly material. 
9. Allwood's Summerlight
This backyard ADU has a timeless design that will add to the natural beauty of its surroundings. The panoramic windows that are all around the cottage will allow a lot of natural light through, giving the interior a more pleasant feel to it. 
10. Gohome's 2,500 Sq Feet Cabin
Make no mistake about it: at 2,500 sq feet, this cabin from Gohome is absolutely huge. It is ideal only if you have acres of space to use. However, once it is set up, you will be glad you put in the time, money, and effort needed to bring it to life. 
11. Allwood's Bonaire Cabin Kit
The Bonaire Cabin Kit is a little difficult to set up compared to other structures, requiring at least two adults to work together for two days. However, all the hard work is worth it when the entire ADU is finally completed. It will be like having a holiday resort right there in your backyard. 
12. Woonpioniers' Indigo Cabin
We love the panoramic window face of the Indigo cabin. Its combination of modern and traditional design makes it stand out from the rest of the cabins on this list. It is certainly one of the most striking small home kits you will find. 
13. Yardadu Pre-fab Zen Office
The Pre-fab Zen Office from Yardadu shows that even with very little space you can still have the ADU you have always wanted. Don't let the small size of this tiny house kit fool you. The Zen Office comes packed with all the important features needed for a home office. 
14. Ayfraim Cabin by Everywhere Shelter
Everywhere Shelter certainly outdid itself on this one. The Ayfraim Cabin is made for those who do not like following the crowd. Its design is certainly unique, while the list of features is enviable. There is a wide range of different models to choose from, all of which are made to take your cabin to the next level. It comes with several rooms, including an upper loft, which means it actually has a lot more space than you would expect. 
15. EZ Supply Modern 1-Bedroom
Convenience is what this modern 1-bedroom ADU from EZ Supply is all about. By just completing your online purchase you will have 20 feet of prime living space delivered right to your backyard and ready for installation. 
16. Backcountry Hut Company's Cabin
The unusual design of this cabin by Backcountry Hut Company might not be for everyone but is certainly exquisite to look at. This is one of those cabins that were built to be the centerpiece of your backyard. Thanks to the company's work with a Canadian architect, you have a wide range of designs, sizes, and materials to choose from. With a zero-waste policy on all their cabins, you can be sure that sustainability is something valued by Backcountry Hut Company. 
17. Kithaus' K5 and K6 Series
These tiny house kits on the K5 and K6 series of Kithaus are more than just backyard sheds. They are actual houses that you will enjoy living in. With all the amenities and features of a regular cottage, Kithaus is a revolution in the industry. 
18. Avrame Duo Series Cabin
Considering that it is only a backyard cabin, one of the most striking things about the Avrame Duo Series cabin is the level of detail that went into designing it. It looks like a work of art more than anything else and is the perfect choice if you are looking for an ADU that will impress all your guests. The downside is that it takes a very long time to get this cabin fully set up and ready for occupation. 
19. The Ark-shelter
Without a fixed foundation, the Ark-shelter can be easily moved from one area of your yard to another with no problems at all. It has a minimalist design that will appeal to those looking for a modern ADU. 
20. Writer's Haven by Jamaica Cottage Shop
Looking for a secluded place to do some writing, painting, composing, or other forms of creative work? The Cottage Shop is just what you need. Its solid walls are great for minimizing outside disturbances, while the large windows let in a lot of natural light.
Get Yourself a Tiny House Kit Today!
If you have some extra space in your backyard, then what is stopping you from building a small house and adding some value to your property? Things such as budget and lack of building experience should no longer be an obstacle. 
With these great small home kits from Autonomous, owning your very own ADU has never been easier. The affordable prices and easy set-up mean that anyone can have the extra small backyard cabin they have always wanted.
Video ads for product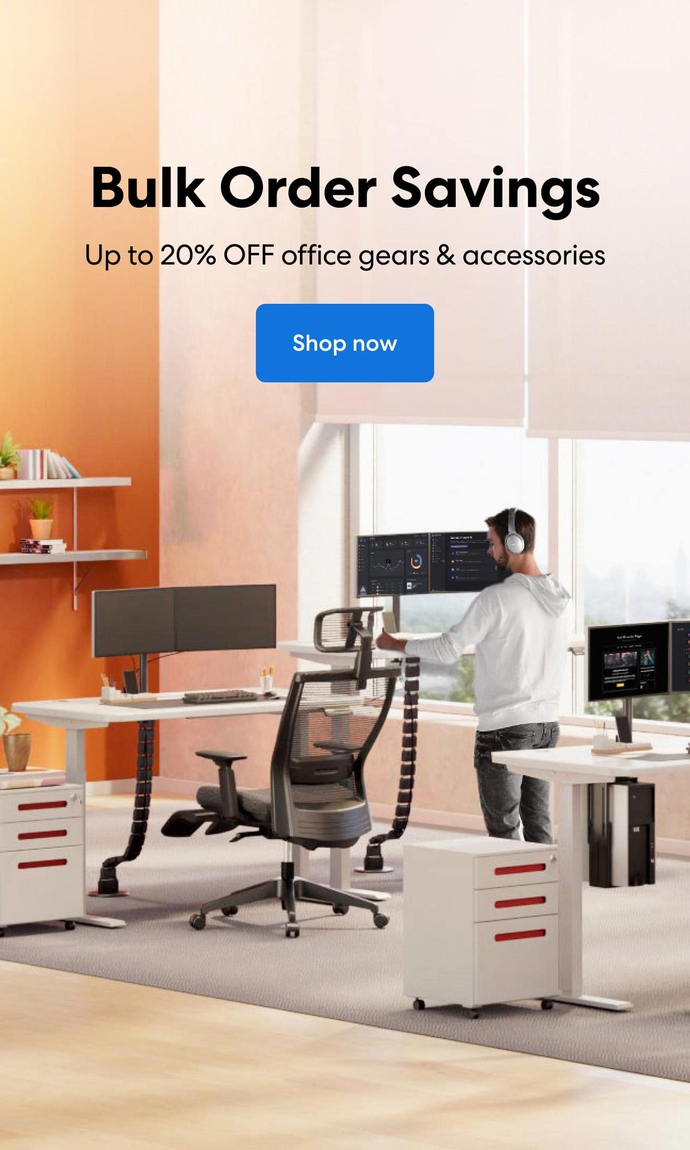 Subcribe newsletter and get $100 OFF.
Receive product updates, special offers, ergo tips, and inspiration form our team.