Workplace Inspiration
3 Office Interior Design Trends: The Sustainability Driving in 2023

Autonomous
|
Jun 9, 2023
337 Views
As people become conscious of the need to preserve the environment, current interior design trends are focusing more and more on sustainability rather than furniture designs. Responsible manufacturers have already started making changes in terms of their choice of furniture materials. 
Luckily, buying sustainable office accessories does not mean you have to miss out on trending interior design ideas. With a bit of research, you can have a modern office interior that is also environmentally friendly. 
In this article, we will look at how current interior design trends are changing, and what kind of office accessories you can buy to do your part for the environment.
The Changing World of Interior Design
It seems sustainability is the latest interior design trend, and if you want to keep up with modern designs, this is something you will have to pay attention to. 
This means if you are designing your office, you have to consider the type of material that is being used, and how you can use multifunctional or modular furniture as part of your new interior design trend ideas. 
Innovations such as 3D printing have opened up the world of furniture design by making it possible to use a wide range of sustainable materials when making furniture items. As a result, sustainable materials, such as bamboo and oak cork trees, are seeing widespread use in office furniture and accessories.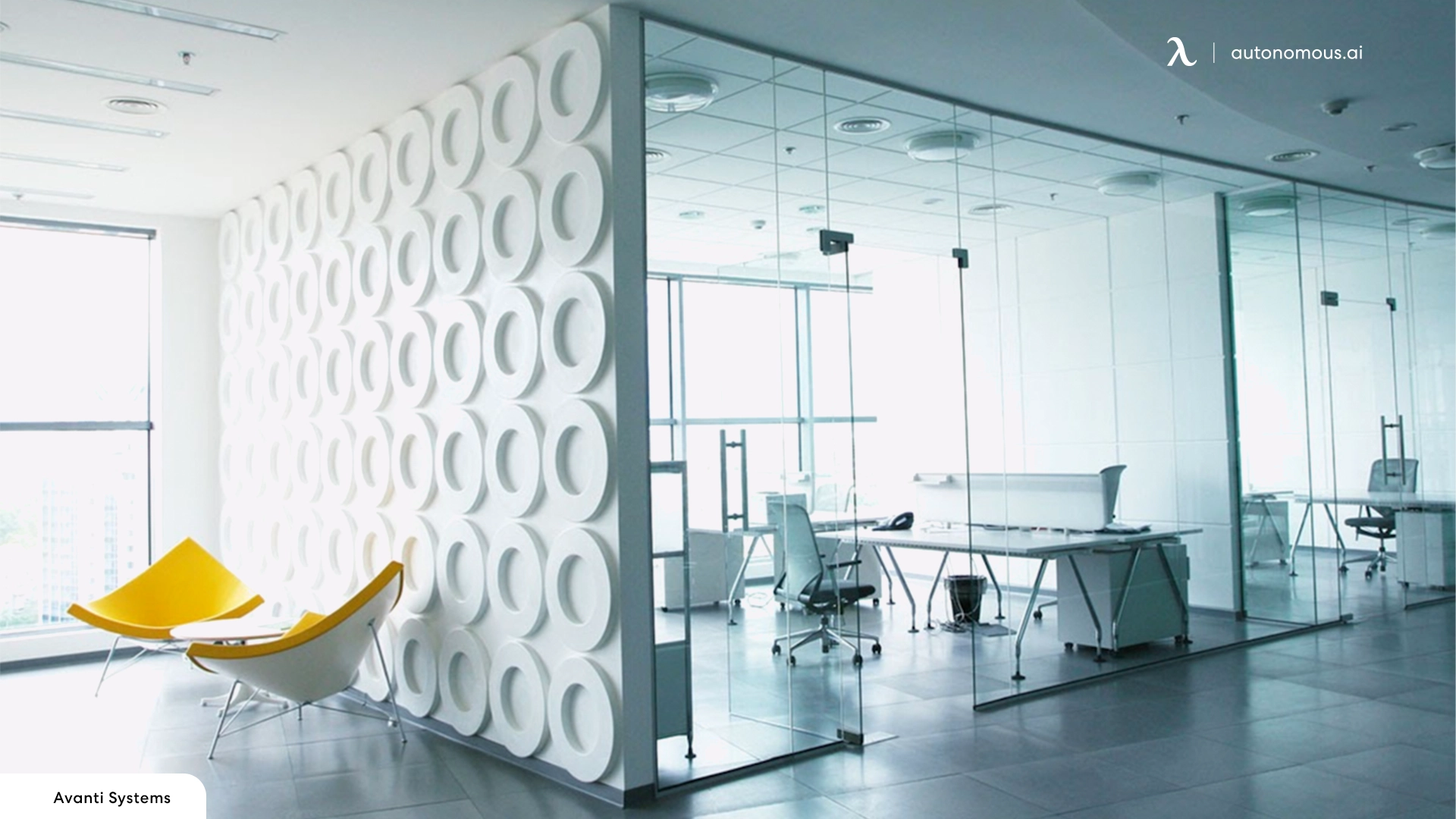 What Makes Furniture Sustainable?
Furniture can only be called sustainable if the type of material used and the manufacturing process have no negative impact on the environment. This means it is not enough to simply use recycled material if the manufacturing process is producing a lot of pollution. 
As a result of this way of thinking, three main ideas have come into the limelight as possible answers to the need to create sustainable furniture, and these are: 
Circular Thinking
When talking about circular thinking, we mean focusing on processes that rely on renewable materials when designing office furniture. This has resulted in a massive drive to develop alternatives to unwanted materials, such as plastic, and use only materials that the environment can easily reclaim after they are discarded. 
Natural Wood
As a support to the circular way of thinking, natural wood has emerged as a possible solution to the need for sustainable materials. Using bamboo and cork wood in place of plastic and metal is a massive step in the right direction when fighting against the high carbon dioxide emissions currently being witnessed. 
Therefore, you will notice that a lot of the new interior design trend ideas are focusing more on natural wood as the main material when making furniture. 
Products Designed for Health
When designing products, companies are also looking at how well they resist dirt, their antibacterial properties, and whether the furniture is ergonomic. This too has greatly impacted the type of furniture we see being produced these days as products are being designed for health and not just aesthetics.
6 Great Products for Sustainable Office Design in 2023
Buying sustainable office furniture does not mean you cannot keep up with the latest interior design trends. As long as you know where to look, you can get your hands on current interior design trends without compromising your dedication to sustainability. 
At Autonomous, you will find trending interior design options that are affordable, sustainable, and beautifully designed. Consider the following six options that would make awesome additions to your office décor: 
1. Autonomous AvoChair
If you spend long hours sitting behind a desk working, one of the most important things you will need is an ergonomic chair. There is a strong link between back problems and sitting in the wrong posture all day. 
Having an ergonomic chair to help you adjust the way you sit will help safeguard your health and improve your productivity. One of the best options you can choose is the AvoChair from Autonomous. 
Besides the obvious health benefits of having this as your primary office chair, you can also rest assured that your chair is made from environmentally friendly materials and is a sustainable desk chair.
The beauty of the AvoChair lies in its simplicity in terms of design. It is a highly functional chair with a design that was inspired by nature. With the AvoChair, you get all the regular features that you would expect from an ergonomic chair, such as lumbar support and adjustable armrests. 
Although it may look small, the AvoChair is quite sturdy and capable of supporting up to 300 pounds. It also comes with an elastomeric mesh back and seat to make it easier to breathe during those hot summer days.
2. Autonomous SmartDesk Core (Bamboo Top)
If you research any new interior design trends in office accessories and furniture, chances are likely that you will come across furniture made from bamboo. This is because bamboo has been identified as a more sustainable alternative to wood when it comes to making furniture. 
The bonus is that bamboo makes awesome furniture too. Take, for example, the Autonomous SmartDesk Core with a bamboo top. If you are looking for a great-looking standing desk, this is one you should consider. 
With this home standing desk, you get a dual motor that allows you to quickly adjust the height of your desk with the touch of a button. Switching from standing to sitting is a good way to keep fit and maintain optimum levels of productivity. The SmartDesk Core helps you do that with ease. 
Thanks to its steel frame, it can carry up to 270 pounds with ease and has a programmable keypad to help you adjust the height.  However, the cherry on top has to be the bamboo desktop. It looks great in any office with current interior design trends and does not leave a dent in the environment.
3. The Office Oasis Bamboo Computer Monitor Stand: Lasts a Lifetime
One of the many good qualities of bamboo office furniture is that it is very durable. This means if you buy a bamboo product from a reputable retailer, such as Autonomous, you know that it will last you a lifetime. 
This is true concerning this bamboo computer stand. It is made from bamboo and other premium quality materials that have been carefully selected for their sustainability and durability. 
The stand can support up to 100 pounds, which is more than enough to carry the weight of an ordinary computer monitor. Because of the way it is designed, standing on four sturdy legs, it creates added storage space underneath for stationery and other small office accessories. 
The height of its stainless steel legs is just tall enough to reduce neck strain and prevent the tendency to slouch when sitting in front of a computer. When you buy the Office Oasis bamboo computer monitor from Autonomous, you also receive a 5-year warranty.
4. Autonomous Sustainable Cork Desk Pad
Next to bamboo, oak cork wood is also another highly sustainable material that is used to make great office furniture and accessories. With the right office interior design ideas that include a combination of bamboo and oak cork furniture, you can design an office that is the model of sustainability. 
If you have a bamboo desk, for example, you could think about buying a cork desk mat to keep it safe from spills and scratches. 
The great thing about this desk pad is that it is made from 100% recycled material. This means you are guaranteed that the environment is kept safe. However, even when the material is harvested directly from the oak cork tree, the process is done in a way that increases the lifespan of the tree. 
Furthermore, the surface is designed to improve your mouse performance, meaning you will see a boost in productivity too. Autonomous will offer you a great six-month warranty on the cork desk pad, but you will likely not need it because of the build quality of this item.
5. Maydear Bamboo Monitor Stand (Heart): Desktop Monitor Stand
Monitor stands are a big part of any new interior design trend that is being used in offices these days because of the drive to create ergonomic office accessories. However, some of the stands being sold are made from materials that cause a lot of harm to the environment. 
That is not the case with the Maydear Bamboo Monitor Stand. It is a desktop monitor stand designed by a company that cares for the environment and is willing to do its bit by manufacturing bamboo materials. 
This monitor stand is a multipurpose accessory, with the top part being available for use as a printer stand or for some other electronic devices. It also comes with additional drawers and spaces designed to increase the storage space available to you.
6. Maydear Corner Display Shelf With Doors: Bamboo Bookshelf
If you love reading books, your office design ideas have to include a bookshelf. However, when space is an issue, installing a bookshelf is not always a practical solution. That's where the Maydear corner display shelf with doors comes in. 
It is a bamboo bookshelf designed to fit discreetly in the corner, keeping all your favorite books within reach but also out of the way when you need to work. It comes with anti-drop technology to keep your books safe and prevent the shelf from accidentally tipping over.
The material used to make the bookshelf is high-quality Alpine bamboo, which is durable and sustainable. If you want a great-looking shelf to store your books, this is a good choice. 
Do Your Bit for the Environment by Using Sustainable Office Furniture Today
Simply choosing to buy sustainable office furniture will go a long way in helping protect the environment. When your colleagues see the awesome furniture you have, they may be inspired to buy sustainable items too, which will have a cascading effect that is desperately needed to save our planet. 
At Autonomous, you will find the perfect blend of sustainability, functionality, affordability, and current interior design trends. Visit the website now and start the first step to making better choices in terms of office furniture.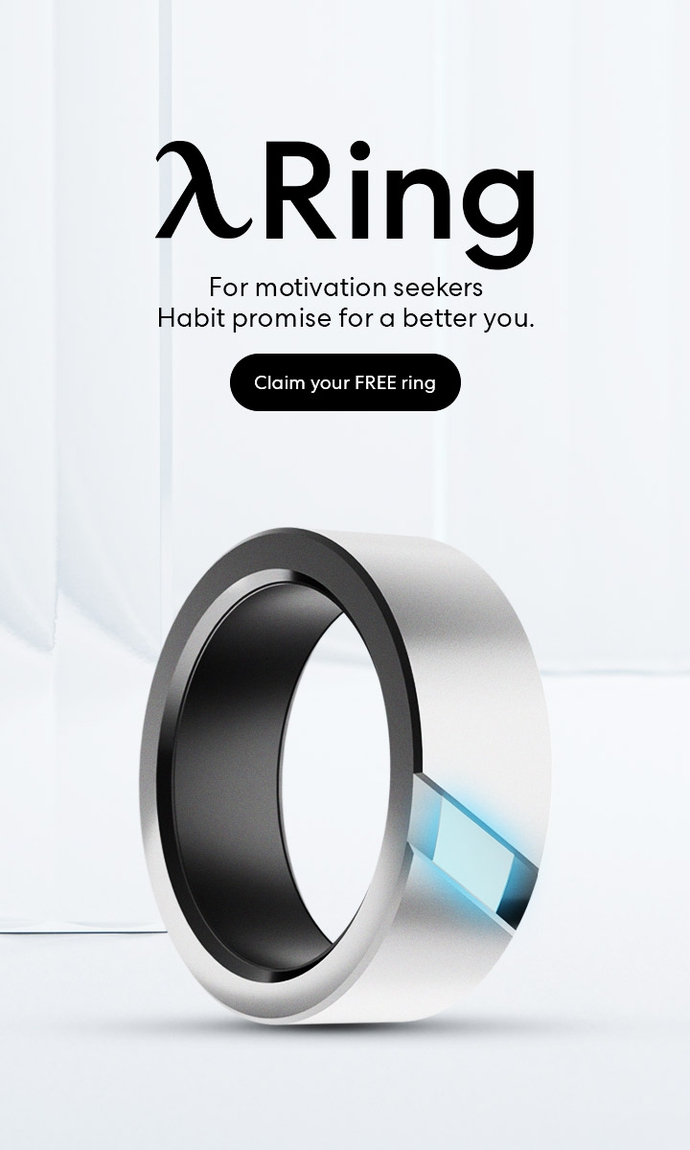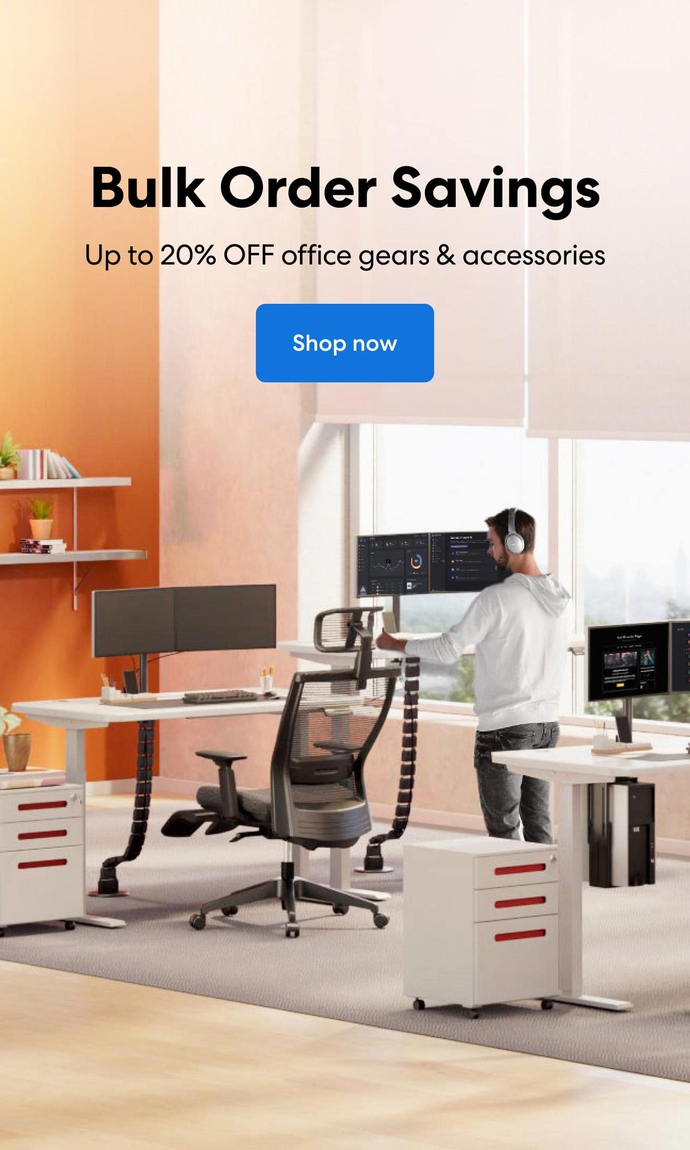 Subcribe newsletter and get $100 OFF.
Receive product updates, special offers, ergo tips, and inspiration form our team.