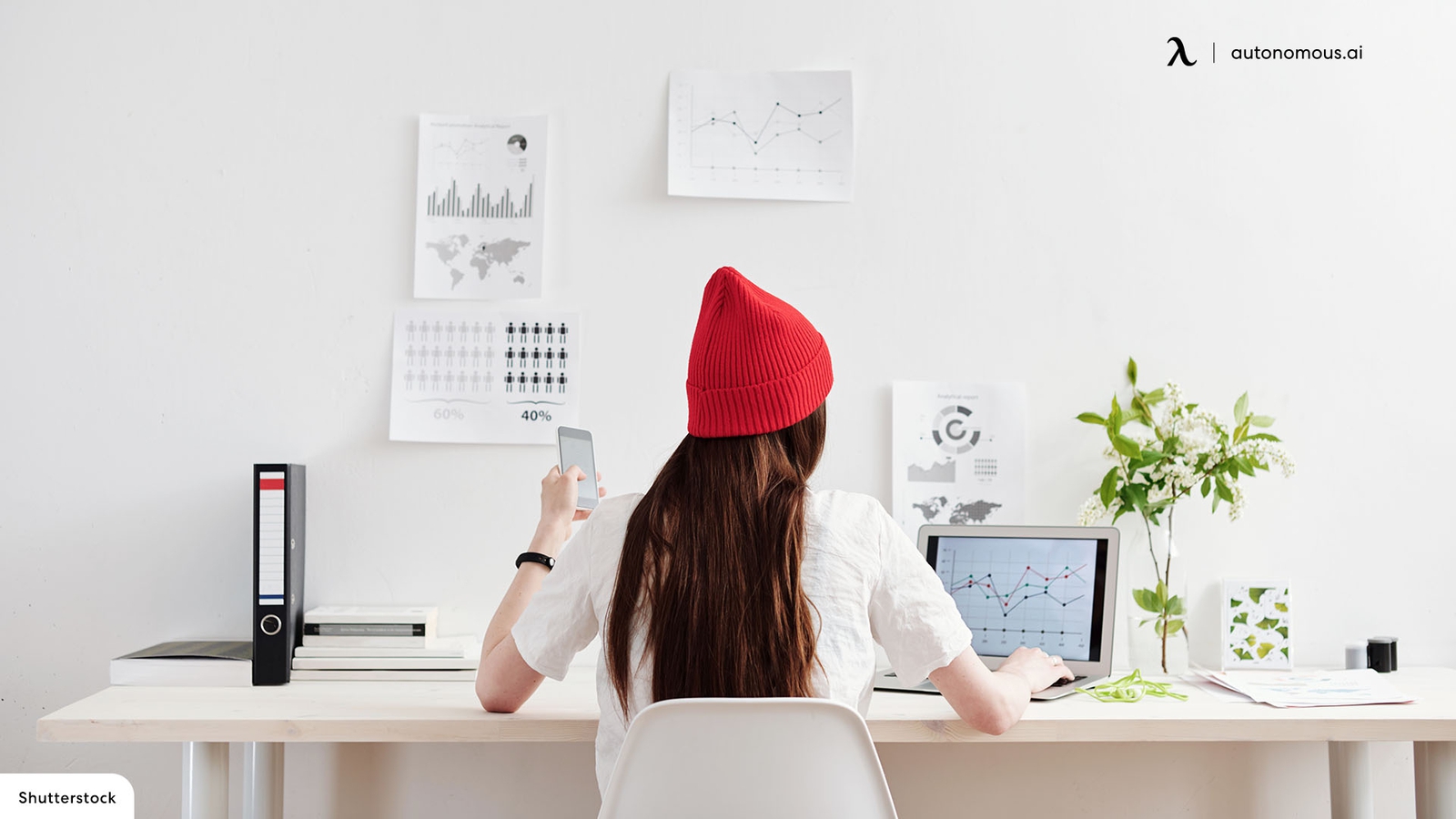 Workplace Inspiration
40 Minimalist White Home Office Decorations in 2023

Autonomous
|
Dec 26, 2021
3,332 Views
Although many people ignore it, boosting your office's aesthetics helps you improve your productivity and feel better while working. The reason for that is it lets your brain know you like the place where you work, which helps you stay active when you get there.  
Not all offices are the same, and there are endless possibilities when looking for a new thing to add to your office's aesthetic. However, you need to have some white office ideas if you want to make your workplace look better.  
One of the best things you can do for your office is make it a white home office. White is an excellent color that shows people cleanliness and professionalism, which is exactly the vibe you need in your workstation. Nonetheless, it's critical to get the best white home office decorations if you want your workspace to look better.  
We are here to help you with that! Dive into this page to know 40 minimalist white home office decorations in 2022 you can apply for your home office. This list includes both office furniture, office equipment, and white office ideas in general.
Top Products for Minimalist White Home Office Decorations
1. Ergonomic Products
It's of no use to have a beautiful-looking office if you don't feel comfortable working there. Back and neck pain is a common issue for office workers, programmers, and gamers, and that problem comes from sitting on a chair with no back support for extended periods.  
Ergonomic products such as the white home office furniture are designed to make people feel more comfortable and with a healthy posture while working. Adopting a healthy posture makes working a more comfortable activity for everyone. 
The best way to start your white desk setup is with an adjustable standing desk. As their name suggests, these desks allow you to work while standing.  
Working while standing makes you stay in the ideal position for the human body, which is the standing one. Therefore, getting a white office desk of this type is one of the best investments you can make for your workplace. Additionally, you can customize them any time you need to.  
Regardless of that, you can double the benefits your white standing desk gives you by mixing it with another product. We mean, naturally, a white ergonomic office chair. These are the must-go for most office workers due to how comfortable and helpful they can be.  
Nonetheless, the benefits we are talking about only apply to these white home office furniture of the best quality. Take all the time you need to find the best ergonomic chair you can find on the market.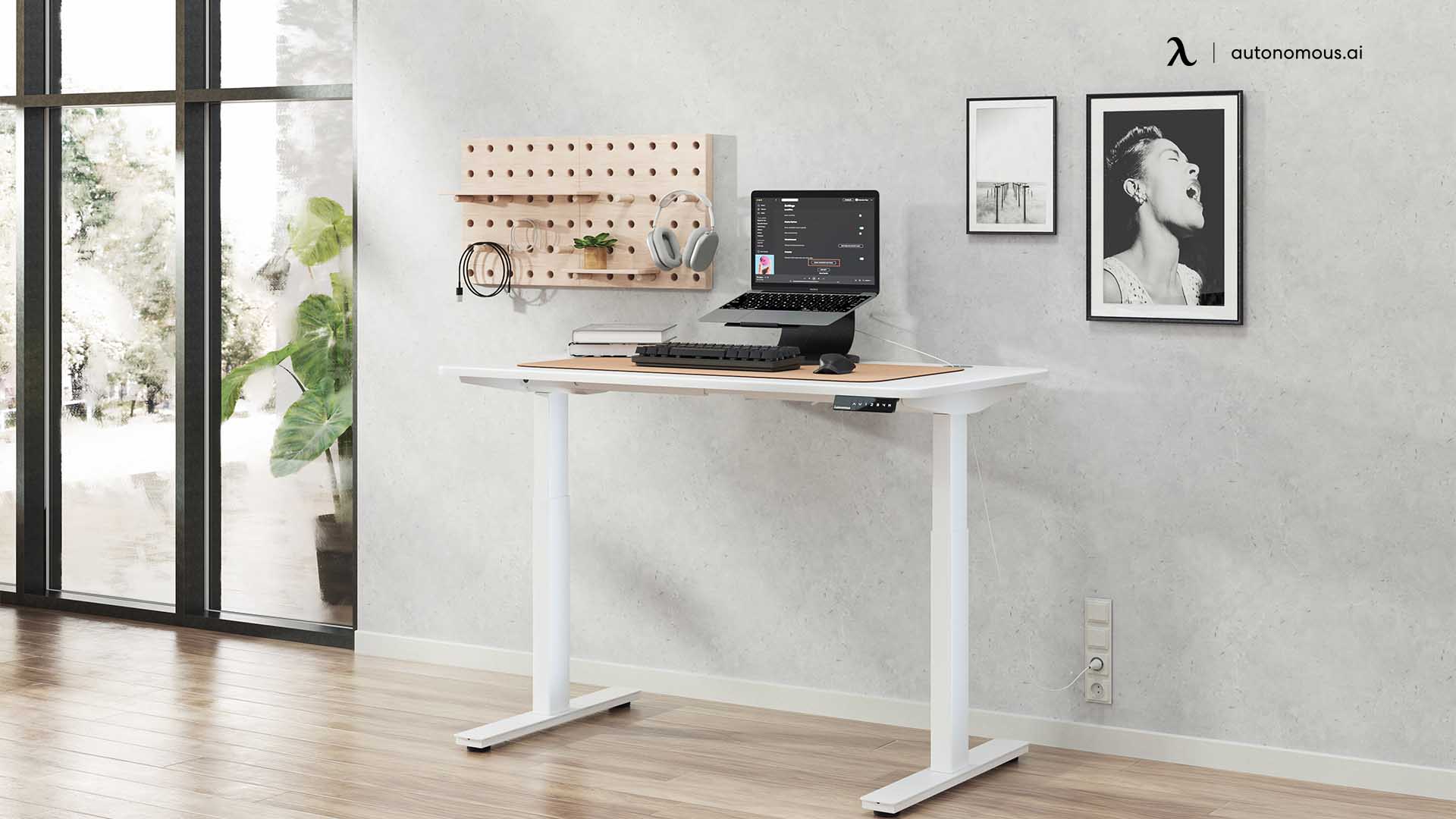 2. Custom Lighting
No one can work efficiently without proper lighting in their white home office. You need to see what you are typing, writing, or reading, and not having an illuminated place can even make you develop sight problems. However, you can take a lot of advantage from lights, and that emphasizes when talking about aesthetics.  
One of the best lamps on the market is the Stella Go Portable Desk Lamp, and it's not that expensive compared to others you can find online.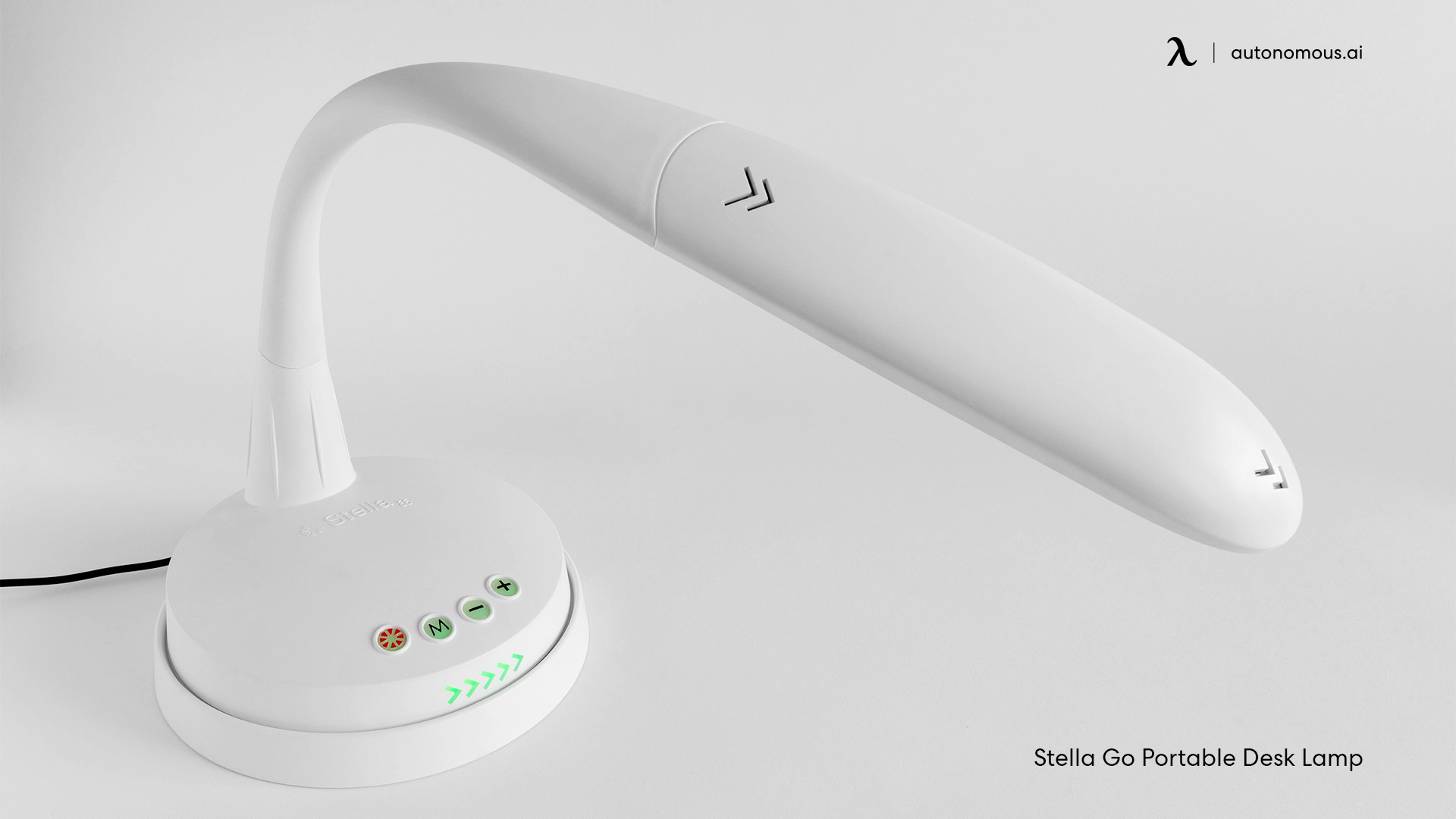 3. Wireless Chargers
People who work from their smartphones struggle a lot with battery issues. The reason for that is some smartphones have short-lasting batteries, so they have to recharge them to keep working. Anyone with this problem can get a wireless charger for their office.  
We recommend you go for the Lexon Oblio Wireless Charger since it's one of the most appealing options you can get for your office. It's available in three different colors and features a 10W wireless fast charge feature.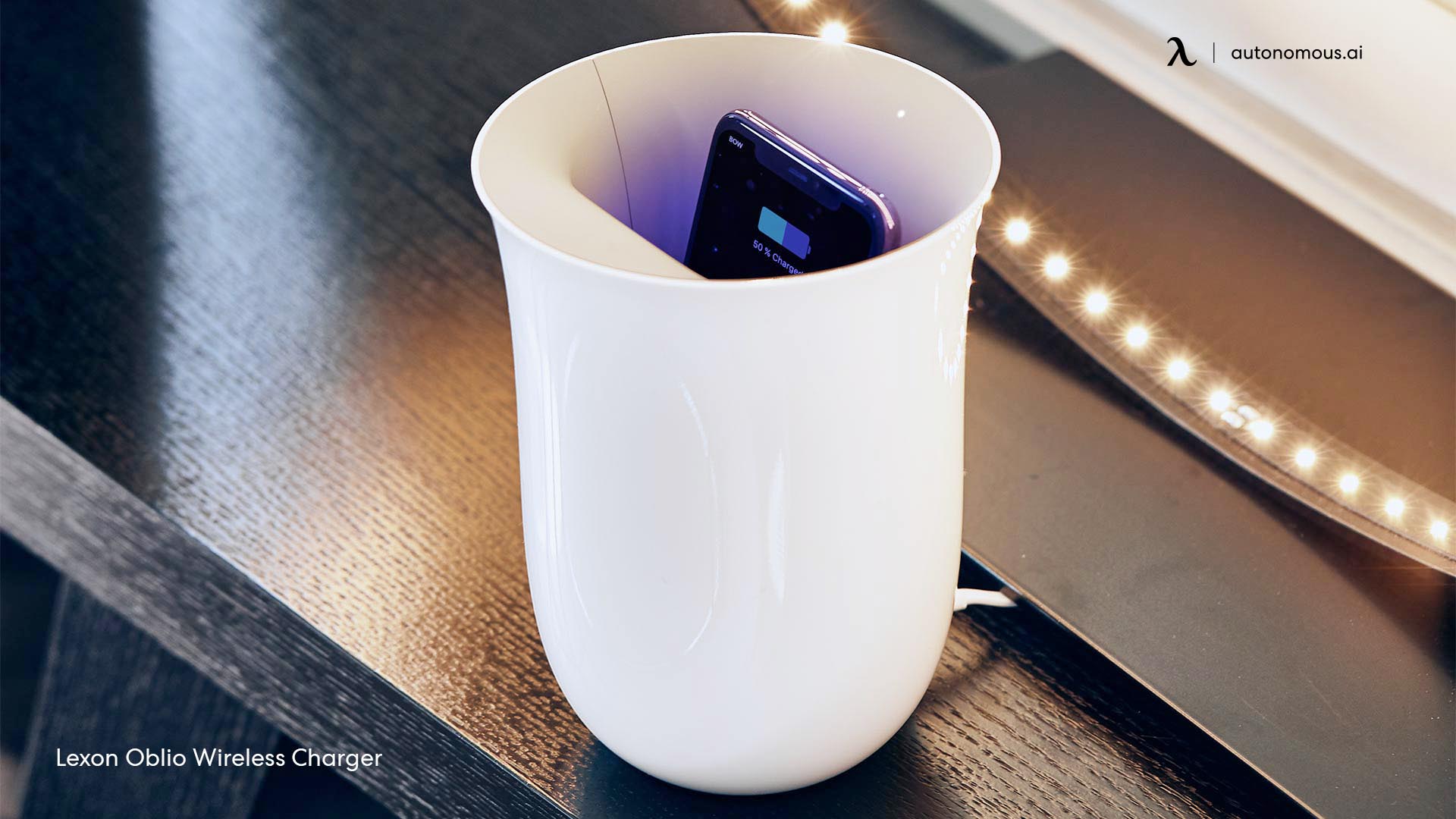 4. Plants
If you want to go for an eco-friendly option for your white home office that connects you with nature and the environment, then get some plants for your office. You don't need to get many of them since one or two are good for the job.
5. Desk Organizers
Nothing is appealing about having a disorganized desk. That, instead, makes everything look messy and can even reduce your productivity. Desk organizers help you keep everything clean and neat without taking a lot of space from you.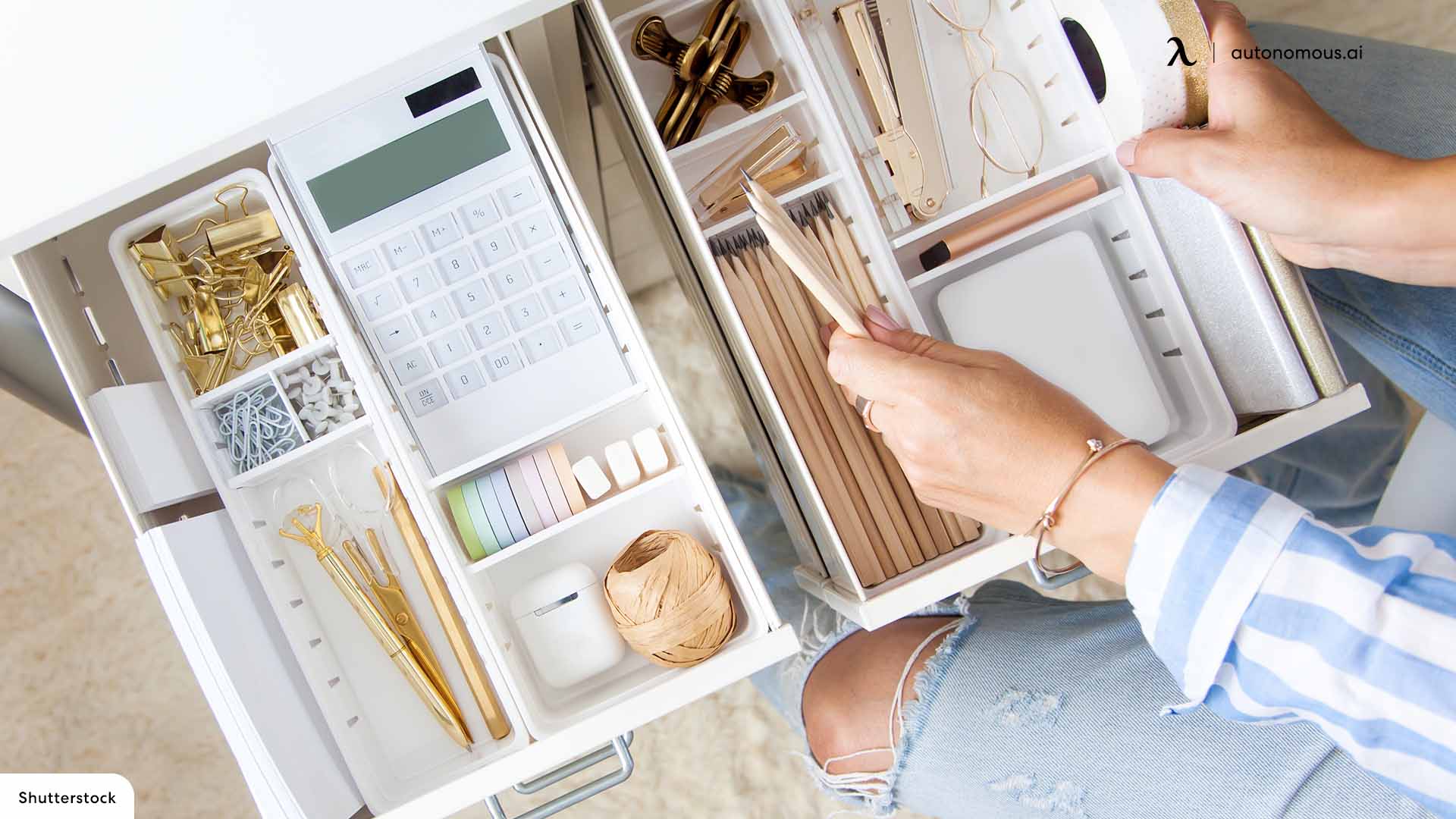 6. Desk Trays
Similar to desk organizers, trays are meant to keep your desk organized. However, these products focus on storing your files and documents.  
7. Monochromatic Office
People looking forward to turning their offices into white home offices have many options and ideas available for them. One of them is going for a monochromatic style that only features white products.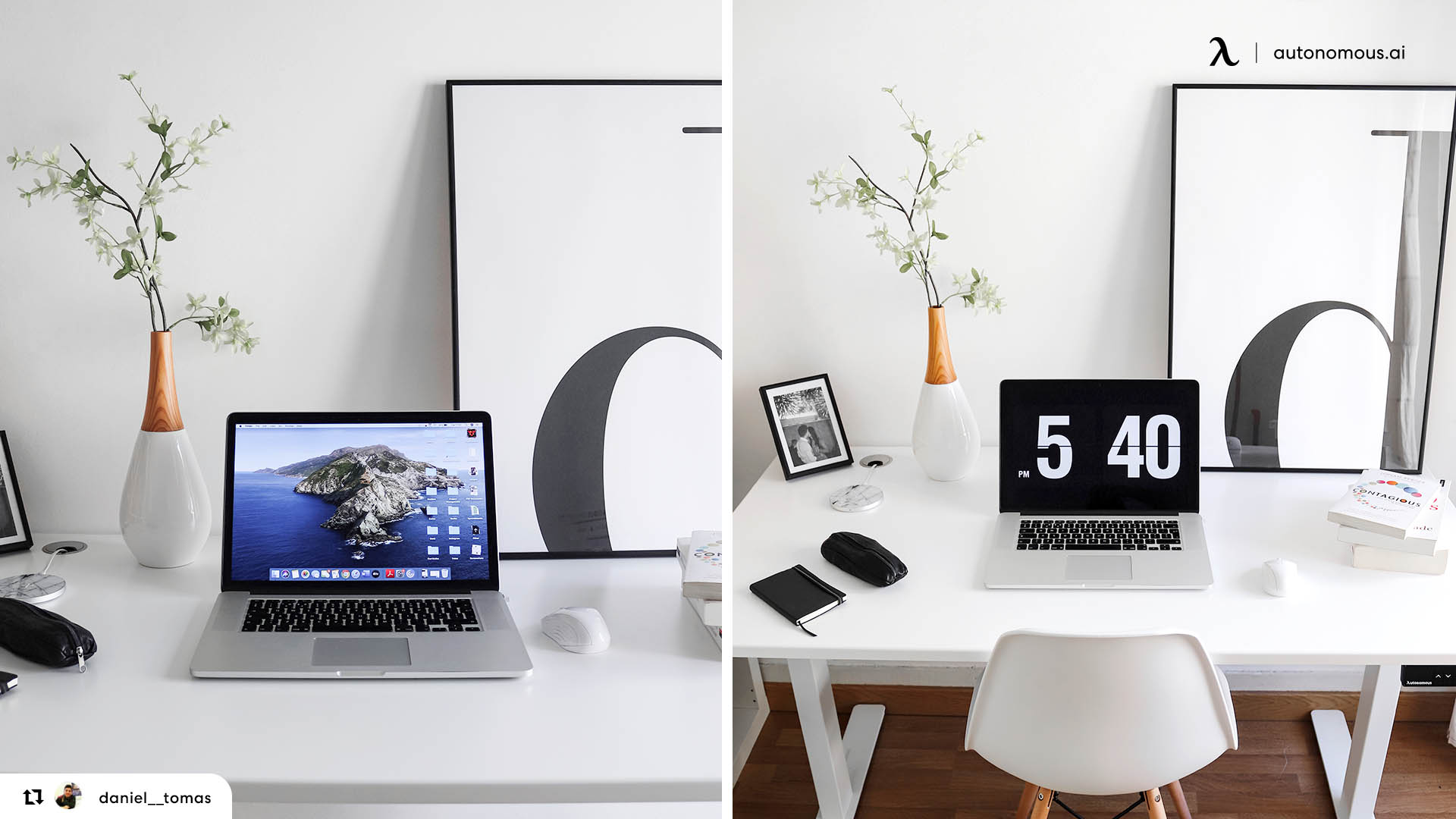 8. Black and White Office
If you don't feel like having a monochromatic office, you can add another color to the mix and buy products for a black and white office. These kinds of designs are common among working teams since they make them look professional and sophisticated.  
9. Speakers
The vibe your white home office gives to customers and employees doesn't only depend on how the office looks. Everyone loves music! Taking that into account, you can buy speakers for your workplace and play songs that can help you work in a better mood.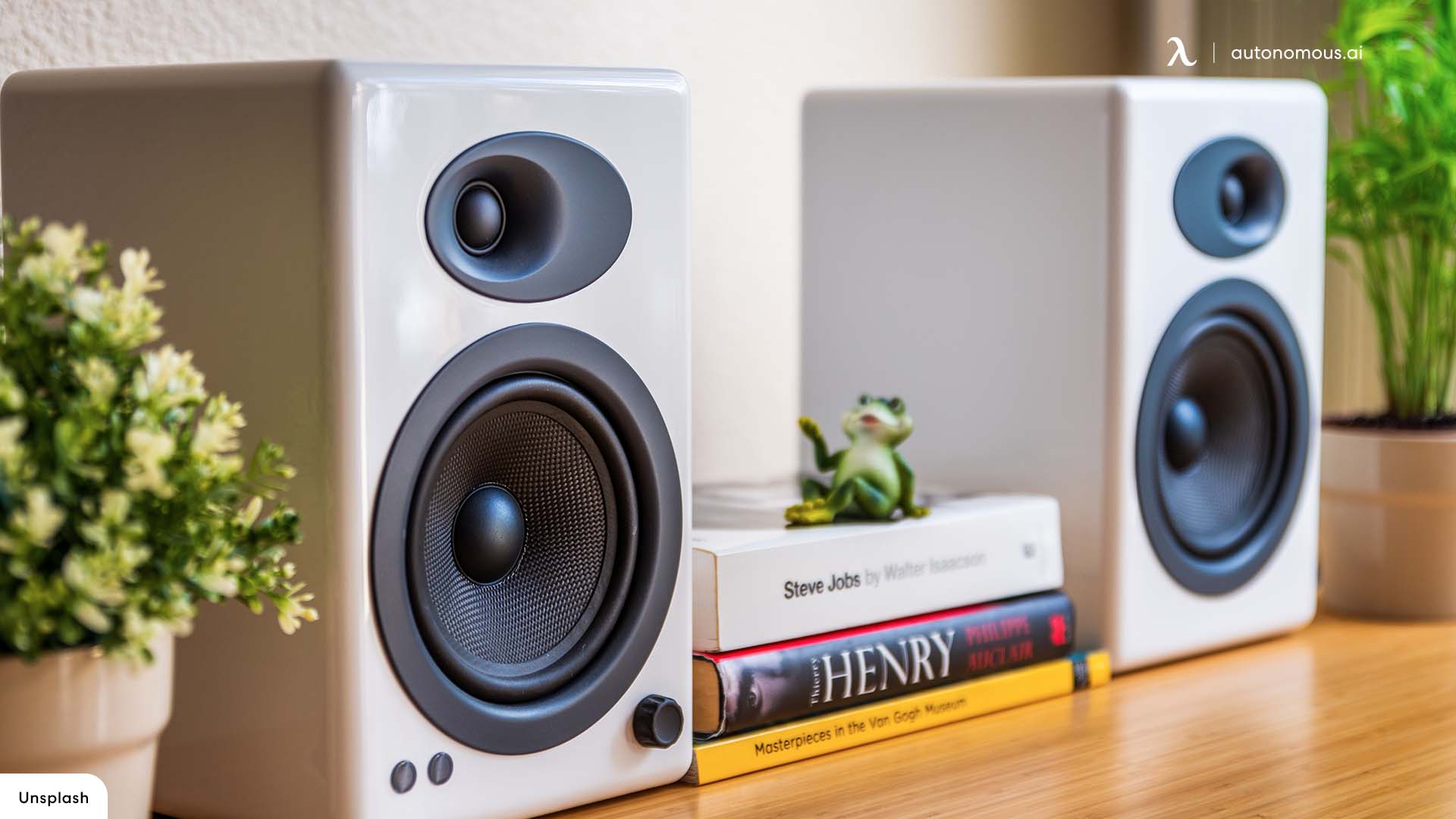 10. Artwork
One of the things that make designing your white home office a fun activity is how different everything can look if you add one or two things to it. Artwork gives everything an artistic tone, so purchase one or two paintings if that's what you want for your workstation.  
11. Sofa
Although this is not that common for office buildings, it is for home offices. Having a sofa in your workspace helps you whenever you need to take a break or some sleep at night.  
12. Cable Trays
Storing all your documents in a desk tray is an excellent thing to do if you want your desk set up to look neat and organized, but that's of no use if you have all your cables scattered around the room. Use a cable tray to keep them all in the same place.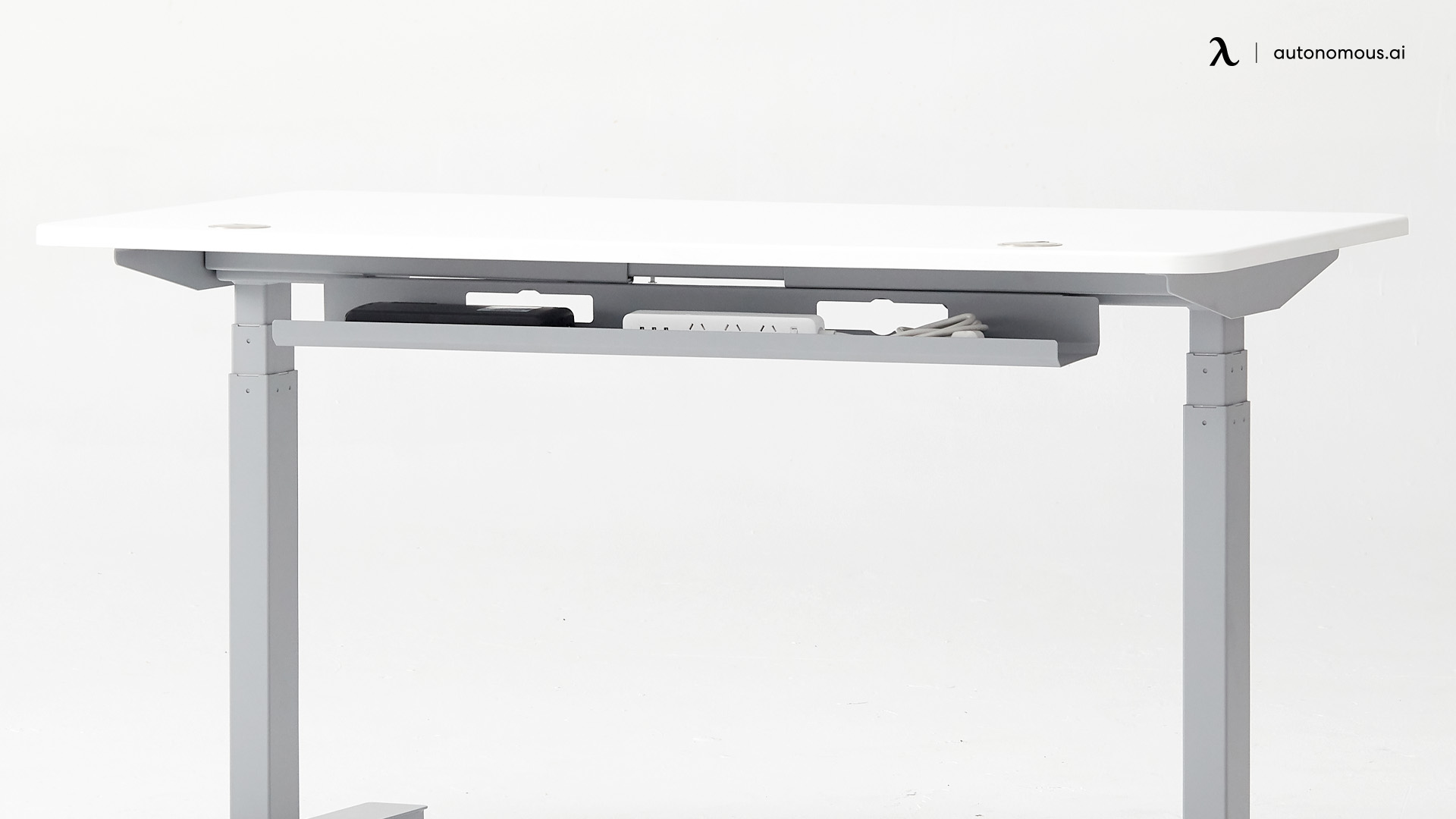 13. Carpets
The best thing about getting carpets for your white home office is that their design can adapt to the aesthetic you want for your workspace. Spend all the time you need to find a carpet that fits your workstation, or make a design of your own.  
14. Dual Monitors
Dual monitors help people with multitasking and increase productivity at work since it allows everyone to have several tabs and programs open at the same time. Apart from that, they make offices look more modern and up-to-date.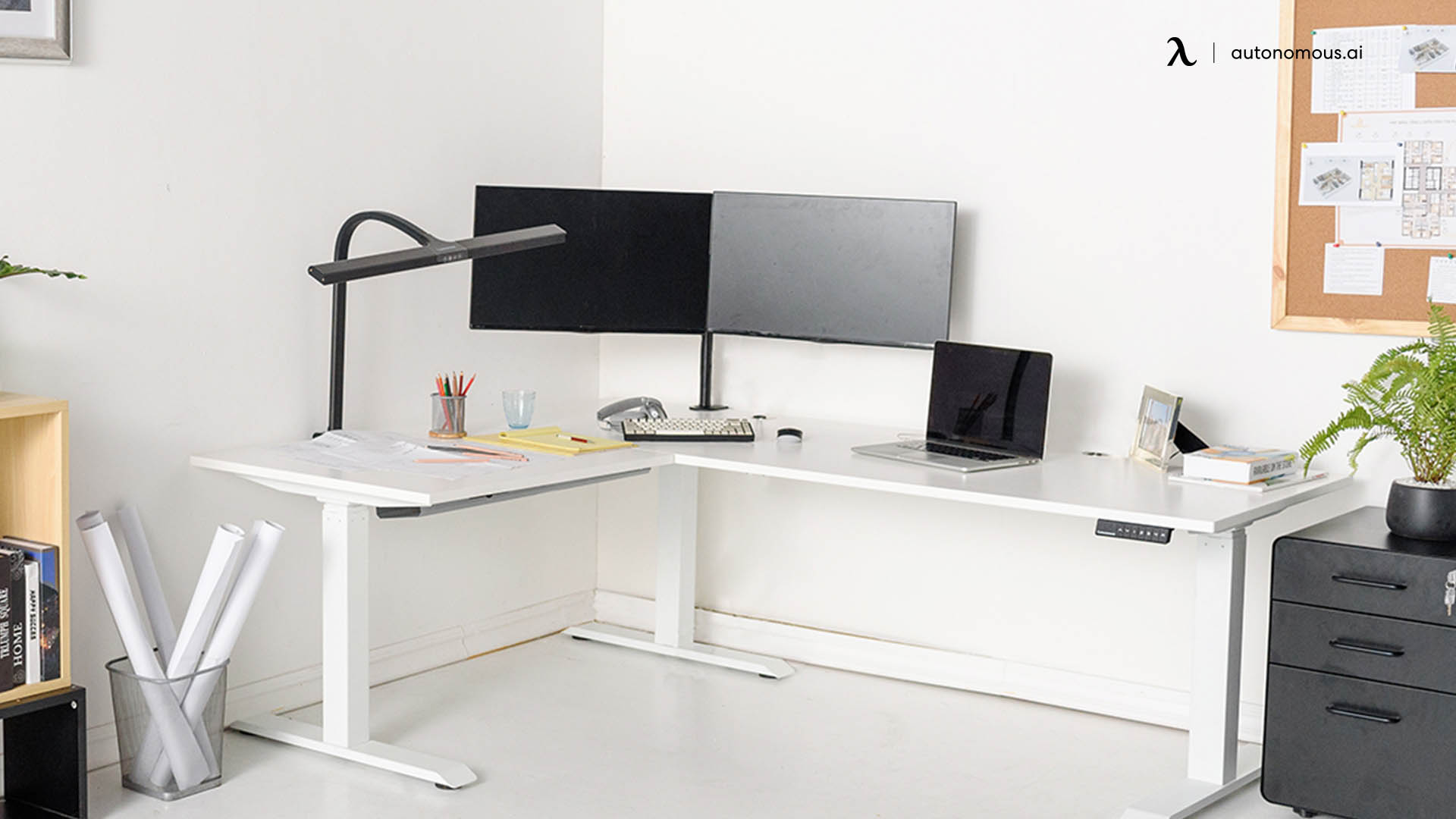 15. Monitor Stand
Monitor stands make it possible for people to work with their PCs or laptops. You need enough space in your desk to place them, though. 
16. Monitor Arm
Monitor arms are a more practical and modern alternative to monitor stands since they don't only help you keep your monitor in the same place but also let you change its angle. They are more expensive than monitor stands, though.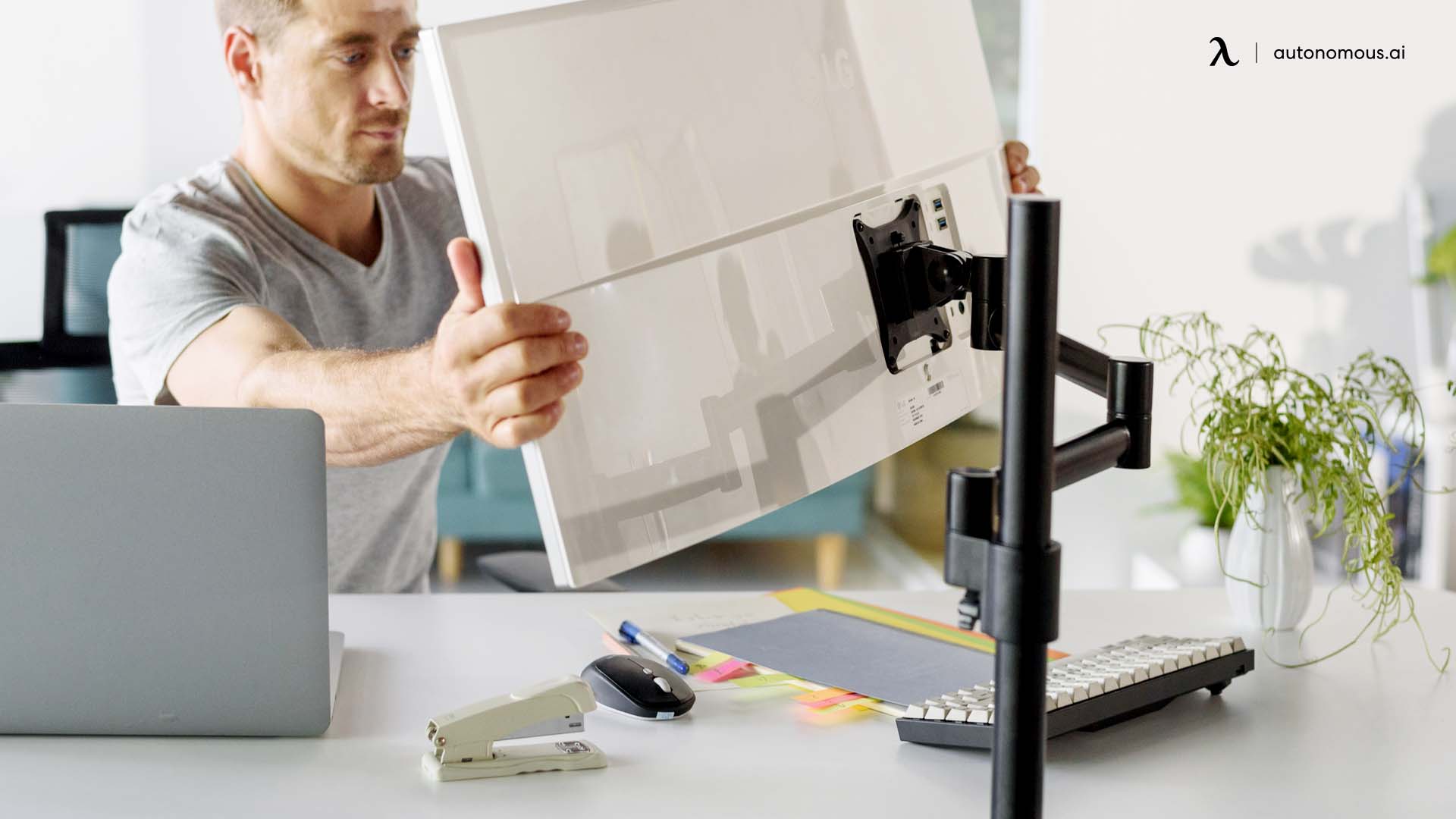 17. Puffs
Puffs fulfill the same task as sofas in your white home office since they let you sleep or take some rest on them. Regardless of that, they look significantly more juvenile than sophisticated sofas.  
18. Mirrors
Mirrors not only make your office look more refined and professional but also let you check how you look before going out of your office. Not many people use them for home offices, but they can be a nice plus to the whole aesthetic.  
19. Take Advantage of Natural Light
As we mentioned before, LED lights are excellent for your office since you can change their color to adapt your office's looks. However, it's also an excellent idea to add some mirrors to your place to let some natural light get into it from time to time. Doing that also saves a lot of energy.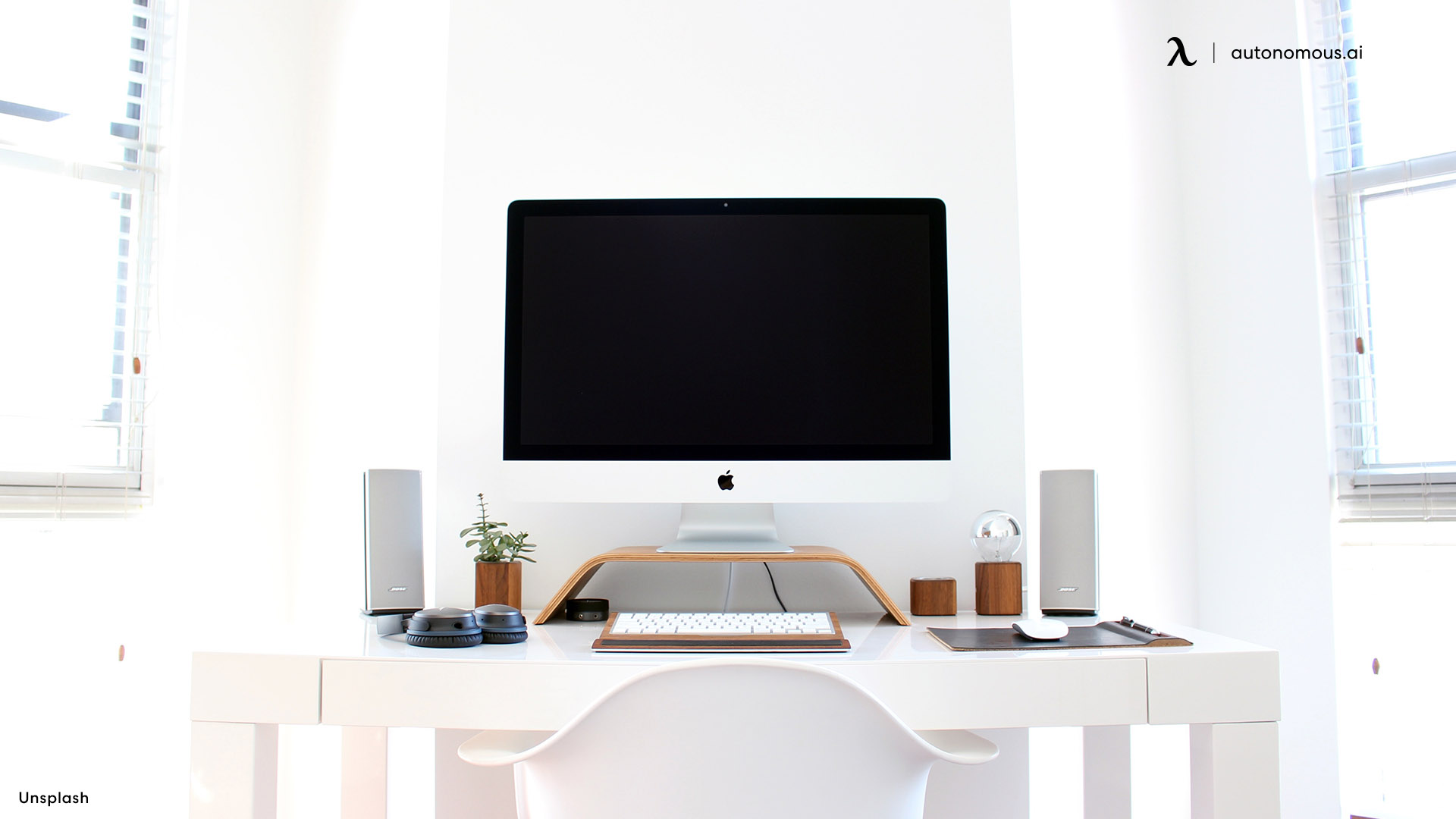 20. Bookshelves
Desk trays and organizers are good for your office equipment and documents but not that useful when talking about books. Whether you read books while working or just want them as a nice decoration, having bookshelves helps you store them with no problem.  
21. Buy Flowers
Yes, we know we mentioned plants before, but adding flowers to your white home office's appeal is a completely different thing. Flowers not only give your office a unique sense of beauty but also make your workstation smell better.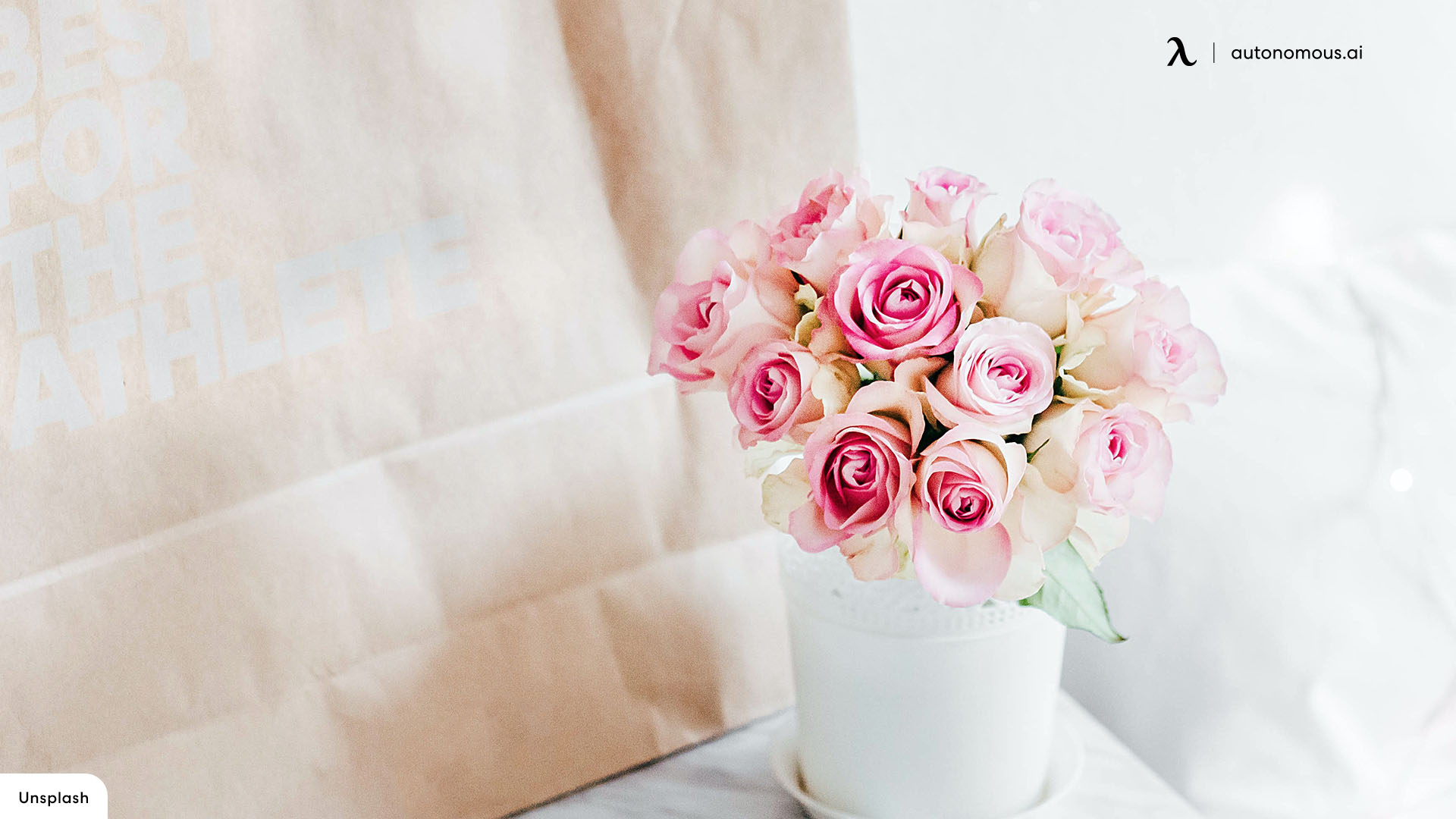 22. Fruit Baskets
People who work for extended periods are prone to get hungry after a time, but getting out of their office to get food would make them lose a lot of time. Fruit baskets allow them to eat something without stopping to work. 
23. Hanging Calendars
Many people would think they can always check the calendar on their smartphones, but getting a physical calendar for your white home office is a better option for a lot of people. The reason for that is they can write things on it and keep track of deadlines more visually.  
24. Framed Pictures of Your Family or Loved Ones
It's common for office workers to put pictures of their loved ones on their desks to remember them while working. Some say that it helps them stay focused, so you can do it, too, if you think it can help you. Team pictures are also a good alternative to that.  
25. Whiteboard
Whiteboards work their best when office teams use them. The reason for that is they can use them for brainstorming and to visually establish team ideas.  
26. Clocks
Similar to what happens with physical calendars, clocks represent a wonderful addition to your office. What many co-workers do is make a hand-made clock and customize it to remind the team of various things throughout the day.  
27. Minimalist Workspace
The best thing about minimalist workstations like white office decor is you don't need many items to make them. They require only the essential items for your office and still manage to look stylish and modern.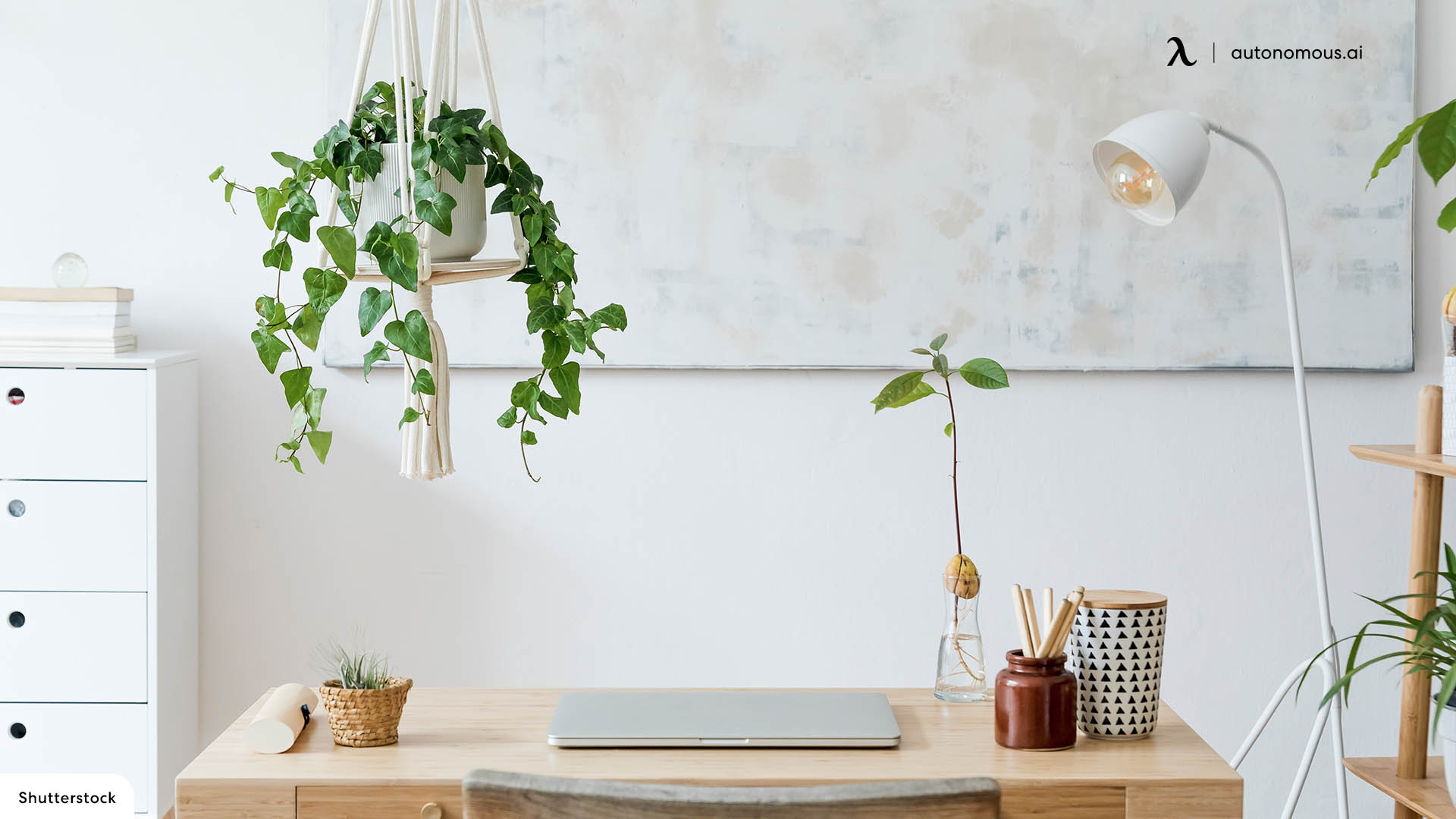 28. Culture-Inspired Offices
If you are running out of ideas when looking for white office decors or setup ideas, you can always take some references from our world's culture. You can use decorations from many countries and give your office an aesthetic none of your competitors have.  
29. Vintage Office
Traditional looks and vintage decorations always look stylish and give your office a warmer vibe. Go for this alternative if you want to have an white office decor that makes everyone remember the old days.  
30. Office Pods and Sheds
You don't have to limit yourself to your room or house when designing home offices. Home office pods are sheds that are always available for you and allow you to work in a space where you can avoid any distractions or noise in your house.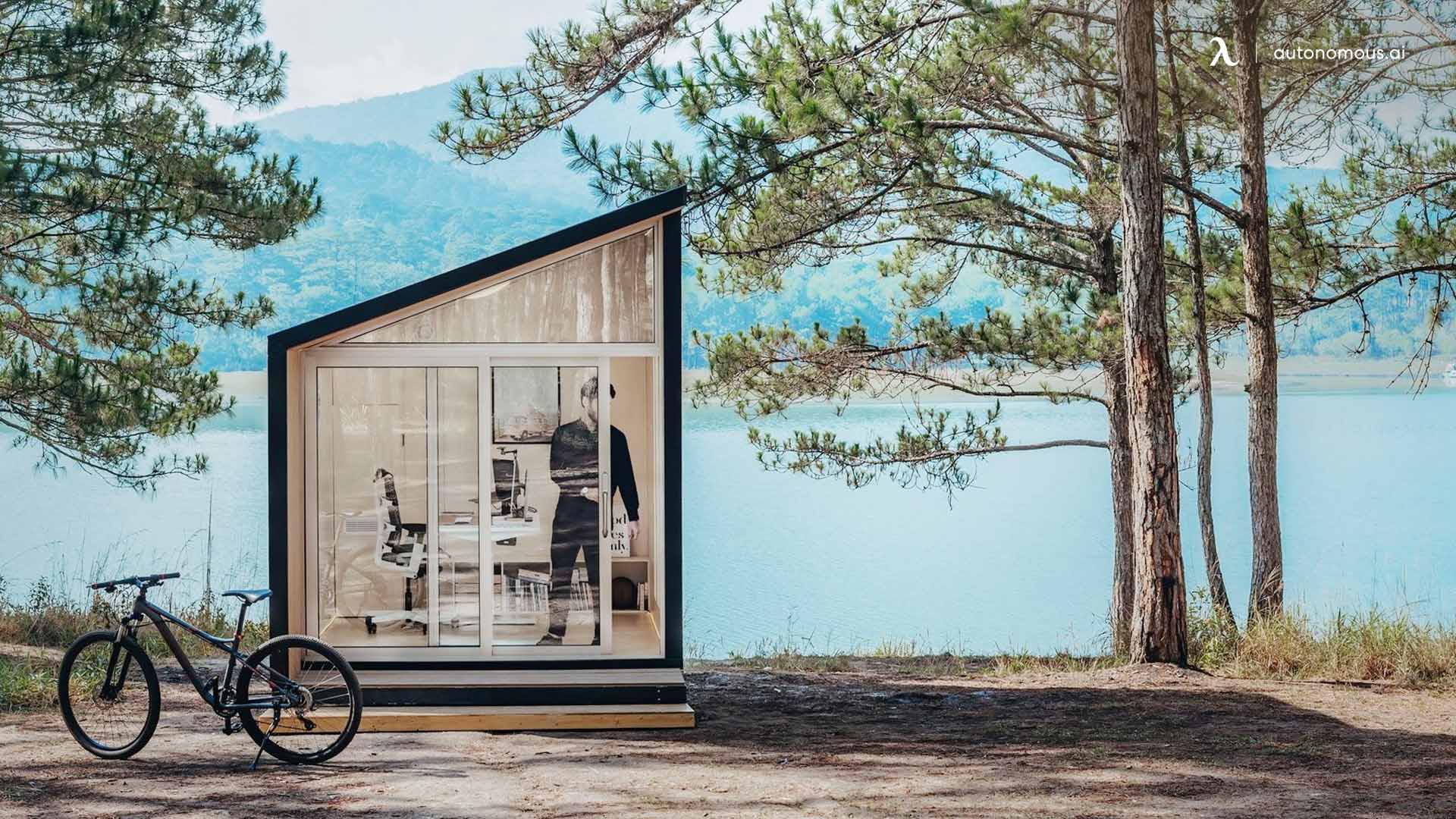 31. Dehumidifier
If your home office has humidity problems, dehumidifiers are a great purchase for you. These items remove water from the air, which brings the humidity down in the room.  
32. Add a Coffee Station
Office teams that work early in the morning need a cup of coffee to go on with their day smoothly. Coffee stations in white home office design look good and give everyone the energy they need to work. 
33. Fishes
Many people love having fish in their workplace, and that goes from offices to restaurants. Get some if you think you can take good care of them.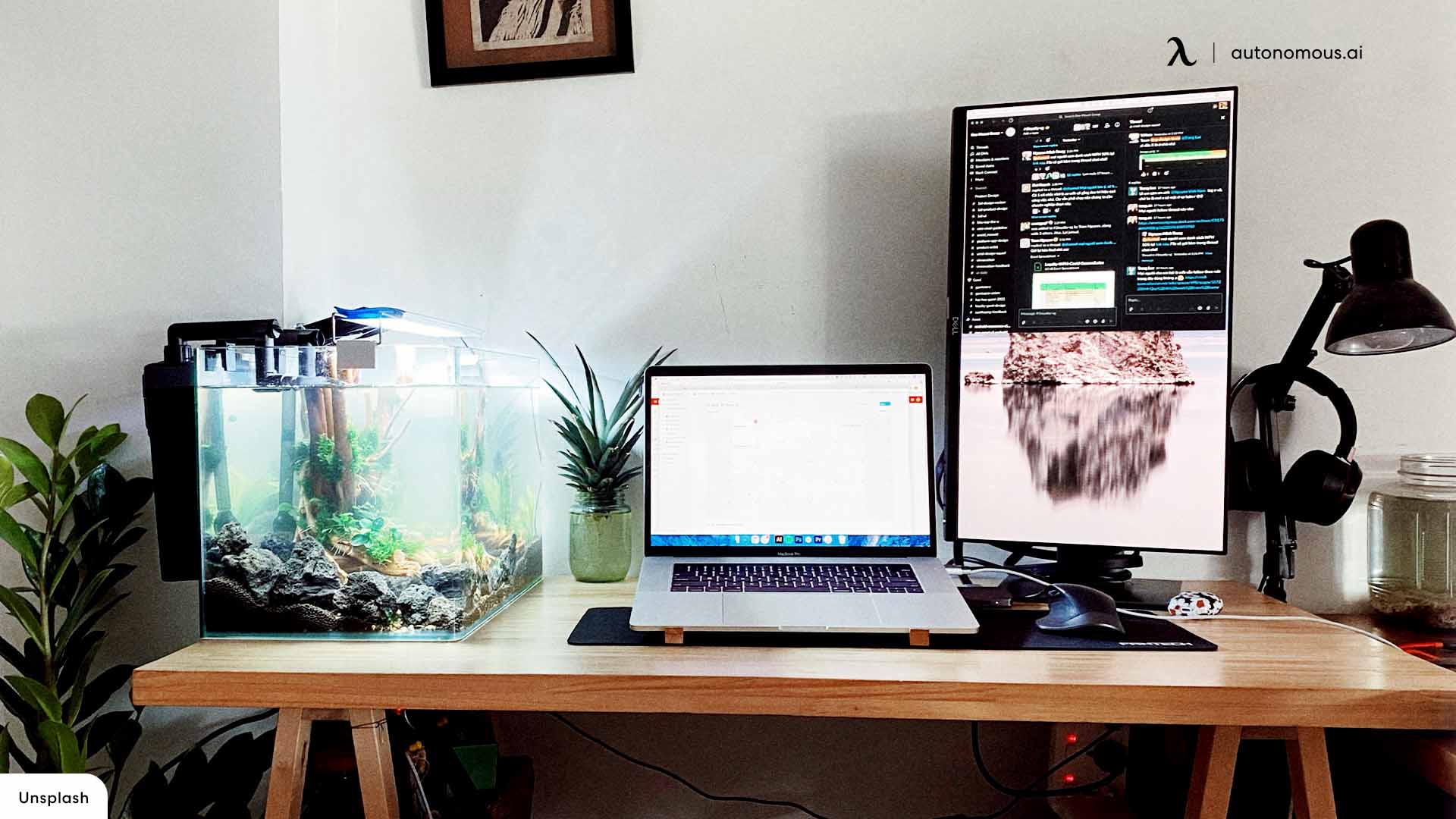 34. Mini Fridge
Mini fridges have a sense of cuteness that other office items don't give you. You could use one to store bottles of water there. 
35. Curtains
If you already have windows in your white home office design, you only have to get some custom curtains for them. Having them also allows you to switch between natural lights and LED lights.  
Other Items
Those were the 35 primary white home office designs and ideas you can get for your office station. Here are other five products/ideas you can get to light up your place and make it look better: 
Laptop or PC

Ergonomic mouse and keyboard 

Cup holders

Custom tabletops 

RGB lights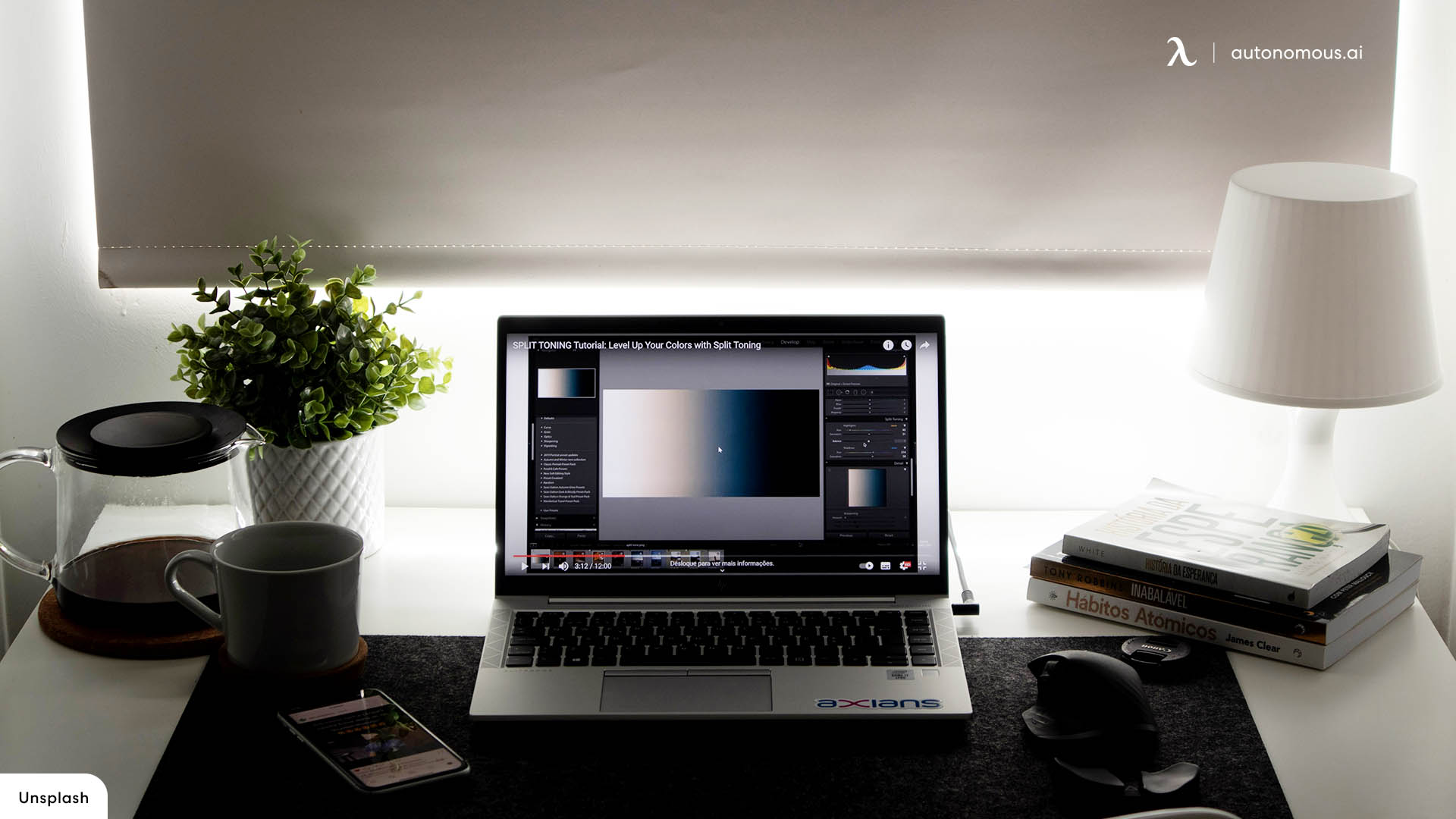 Wrapping Up
As you can see, there are many items you can get to make your office look better and different from any other workspace in the city. Apart from that, you can get a white version of all the items listed before! 
Nonetheless, when talking about desks, chairs, and lamps, we recommend you always go for Autonomous products. This company does its best to find comfortable and stylish items for office workers.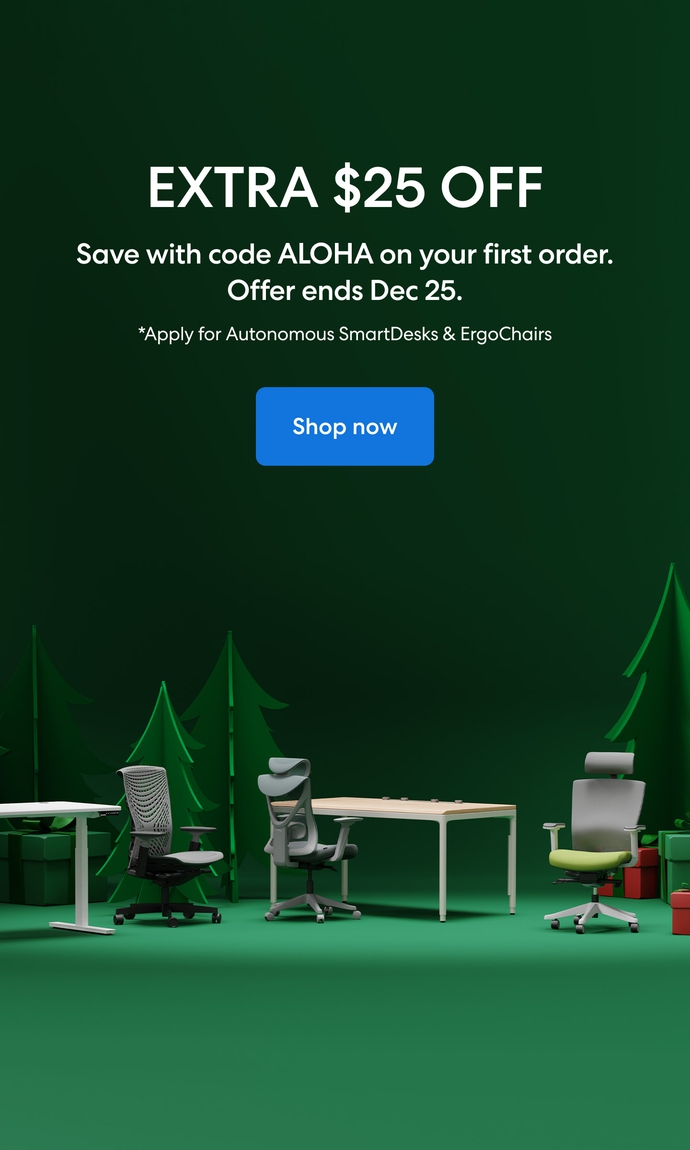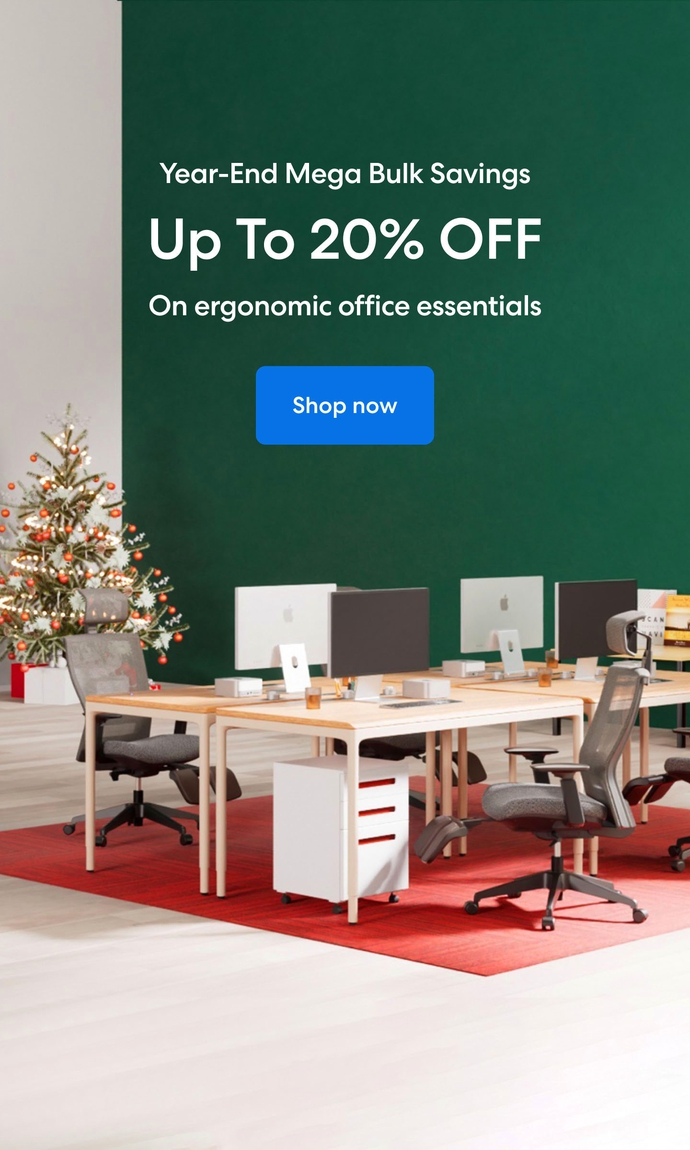 Subcribe newsletter and get $100 OFF.
Receive product updates, special offers, ergo tips, and inspiration form our team.