Smart Products
Redefining Relaxation: 5 Properties of Comfortable Big and Tall Chairs

Autonomous
|
Jul 1, 2023
430 Views
Did you know that people spend around seven hours a day sitting? Now, imagine if every moment of that was a struggle, with chairs that just don't cater to your body size or comfort needs. You've probably experienced this more than once if you're taller. 
Big and tall chairs are a game-changer in the world of seating solutions. Specifically crafted to cater to individuals of larger stature, they provide the support, comfort, and space you need, whether you're hunched over spreadsheets or chilling at home. 
In this article, we'll explore the five vital characteristics that transform a big and tall desk chair from just another piece of furniture into a life-changing seating solution. 
From how it cradles your back to its robust construction, each property will help you understand why investing in an office chair designed for your unique needs is crucial. Stay tuned, and let's explore the fascinating world of comfortable and ergonomic seating. 
Key Elements of Superior Big and Tall Chairs
Looking for a chair that fits like a glove can seem challenging, especially for people of larger size. Though, worry not; we've also found the best five big and tall chairs to address your unique comfort needs. 
However, what sets these chairs apart? How do they transform your everyday sitting experience? The secret lies in five essential properties that form the backbone of these seating solutions. 
Comfort and Ergonomics: Prioritizing Support for Extended Use
When it comes to choosing the best office chair for long hours, comfort and ergonomics play a crucial role in ensuring a supportive and pleasant sitting experience. This is particularly important for tall individuals who may need a specific type of tall office chair to cater to their needs. 
First, a comfortable big, and tall chair focuses on providing adequate support to different parts of the body. It typically includes a contoured seat and backrest, adjustable lumbar support, and cushioning that conforms to the body's curves. 
These elements work together to promote proper posture, reduce pressure points, and minimize the risk of discomfort or fatigue during extended use. 
Second, a tall office chair is designed with the height requirements of taller individuals in mind. It offers a higher backrest, an extended seat depth, and an adjustable seat height to accommodate longer legs. 
By addressing the specific needs of taller users, a tall office chair ensures that the chair's proportions align with the user's body, providing optimal comfort and support. 
Design and Aesthetics: Combining Style and Function in a High Office Chair
When it comes to a big and tall computer chair, the design and aesthetics are essential factors that contribute to its comfort and appeal. A well-designed high office chair accommodates larger individuals and seamlessly integrates style and function, creating a visually pleasing seating experience. 
This type of chair design focuses on ergonomic principles, ensuring optimal comfort and support. Adjustable seat height, lumbar support, and proper cushioning are vital features that promote better posture and reduce the risk of discomfort or pain. 
By prioritizing ergonomics, these chairs align the spine, minimize neck, shoulders, and lower back strain, and provide support tailored to different body types. 
In addition to ergonomic considerations, the aesthetics of a high office chair play a significant role. Manufacturers offer various designs, colors, and materials to suit different preferences and interior decor. 
Whether it's a sleek and modern design or a more traditional and classic look, the chair's visual appeal enhances the overall aesthetic of the workspace, creating a harmonious and inviting atmosphere. 
Moreover, by combining style and function, a well-designed big and tall computer chair or high office chair provides both comfort and elegance. 
Investing in a chair that considers design and aesthetics ensures a visually pleasing and comfortable seating experience, contributing to productivity and well-being throughout the workday.
Durability and Construction: Ensuring Long-lasting Performance of Big and Tall Desk Chairs
When it comes to heavy-duty office chairs explicitly designed for big and tall individuals, durability and construction are key factors that contribute to their long-lasting performance. These chairs can withstand the additional weight and provide optimal support for larger frames. 
A big and tall desk chair consists of high-quality materials such as reinforced metal frames and robust upholstery fabrics.
This ensures that it can handle the extra load and maintain its structural integrity over time. The sturdy construction also prevents any wobbling or instability, offering a secure seating experience.
Furthermore, this chair type often has features such as reinforced stitching and double-stitched seams. Moreover, this enhances durability and prevents premature wear and tear. 
By using durable components and precise construction techniques, these chairs can withstand extended use and maintain their comfort and functionality.
Functionality and Adaptability: Tailoring Big and Tall Chairs to Diverse Needs
Big and tall chairs are not only designed for comfort but also for functionality and adaptability. These chairs are specifically engineered to cater to the diverse needs of individuals with larger frames, providing them with a comfortable and supportive seating experience. 
Furthermore, these chairs offer a range of adjustable features. From adjustable seat height and armrests to customizable lumbar support, these chairs allow users to personalize their sitting position for maximum comfort. 
This adaptability ensures that individuals of different heights and body types can find the most suitable seating position. 
Additionally, for those who prefer a desk chair with no wheels, some big and tall chairs come with stationary bases. Plus, these chairs provide stability and are ideal for individuals who prefer a fixed seating option or have a specific requirement for their workspace setup.
Size and Proportions: Finding the Perfect Fit with a High Office Chair and a Big and Tall Computer Chair
When it comes to big and tall chairs, size and proportions are essential in ensuring a comfortable seating experience. These chairs are designed to accommodate individuals with larger frames, providing them with the right fit and support. 
A high office chair is a popular choice for taller people. This type of chair has an elevated seat height, allowing the user to maintain a proper ergonomic posture while working at a higher desk or table. 
Moreover, the increased height ensures that the user's feet can rest flat on the ground, promoting better blood circulation and reducing strain on the legs. 
Likewise, a big and tall computer chair should also feature a wider seat, a deeper seat depth, and a higher weight capacity, providing ample room and support for a comfortable sitting experience. 
The proportions of this type of chair has to accommodate the body contours of big and tall individuals, ensuring optimal comfort and reducing discomfort.
Unraveling The Autonomous ErgoChair Series: Your Ultimate Tall Office Chair Guide
Dive into the world of the Autonomous ErgoChair series with us, the oasis of comfort and advanced ergonomics. Whether it's the Pro's finesse, the Plus's versatility, or the Core's reliability, we've got the scoop. Keep reading to find your perfect tall office chair match! 
1. Autonomous ErgoChair Pro: Ergonomics Reimagined for Tall Individuals
The Autonomous ErgoChair Pro is the star of our review, matching cutting-edge design and unparalleled comfort, precisely tailored for individuals needing a big and tall desk chair. 
It's a marvel of engineering that takes ergonomics seriously, evident in its adjustable lumbar support and tension-controlled backrest, both wrapped in breathable mesh for all-day comfort. 
Furthermore, the ErgoChair Pro features a synchronized tilt system that adapts to your movement, promoting dynamic sitting and preventing muscle fatigue. The chair's construction is sturdy, thanks to high-quality materials, withstanding the demands of heavier users effortlessly. 
However, the cherry on top is the multitude of customizable settings, from the seat height and armrest to the recline angle, ensuring you find your sweet spot for optimal posture and minimal body strain. 
This unit, a frontrunner in the ergonomic office chair market, perfectly balances comfort, adaptability, and durability, delivering a unique sitting experience that will change the way you work. 
2. Autonomous ErgoChair Plus: Unparalleled Ergonomics and Customization
Jump into extraordinary comfort with the Autonomous ErgoChair Plus, a product that excels in blending unparalleled ergonomics with customizability. Tailored for people looking for the best ergonomic chair, this model champions body dynamics, enabling effortless movement and postural support. 
Its frameless design allows natural flexibility, while the adjustable backrest gives you complete control over comfort. The chair's high resilience TPE outperforms traditional options, enhancing breathability and longevity. Moreover, the unique spinal support system adjusts according to your back, relieving strain. 
Also, for those looking for big and tall chairs, ErgoChair Plus' high weight capacity, combined with its well-cushioned seat and dynamic pressure distribution, ensures optimum weight balance and circulation.
3. Autonomous ErgoChair Core: A Perfect Blend of Comfort, Affordability, and Customization
Sitting in the Autonomous ErgoChair Core feels like existing in a world where comfort, support, and affordability coexist harmoniously. This tall office chair stands out with its ergonomic design and adjustable features inviting you to a cozy embrace for extended work or study hours. 
Its contoured backrest, equipped with lumbar support, acts as a personal guardian for your posture. You'll find the cushioned seat comfortable, even if your work often turns into extended marathons. The chair allows you to tinker with seat height and recline tension, encouraging you to discover your unique comfort zone. 
Even though it's budget-friendly, it doesn't skimp on durability. Constructed robustly, the ErgoChair Core can last a lifetime. Also, it even sports breathable mesh upholstery for a relaxed and comfortable experience throughout your day. 
Perfect for individuals looking for a reliable computer office chair, the ErgoChair Core strikes a sweet spot between comfort, quality, and affordability.
4. Autonomous ErgoChair Recline: The New Dimension of Comfort and Versatility 
This fantastic model is a true gem for those seeking a big and tall desk chair that allows them to switch between intense work mode and relaxation effortlessly. 
The recliner desk chair truly shines with its multi-angle reclining ability, making it possible to lean back in comfort without losing out on the ergonomic advantages of a desk chair. It's also thoughtfully designed with adjustable elements, including seat height, armrests, and a supportive headrest. 
Another key feature is its extendable leg rest made of soft vegan leather, adding to the chair's comfort. Moreover, the chair is not just comfortable but built to last, thanks to its high-quality materials and robust construction. 
Overall, the ErgoChair Recline offers a unique and versatile experience for those desiring the perfect balance of comfort, relaxation, and ergonomic support in their workspace. 
Final Thoughts
Exploring the world of big and tall chairs opens up an interesting spectrum of options designed to provide comfort and support. Remember, it's the blend of functionality, design aesthetics, and environmental consciousness that marks an awe-inspiring choice. 
Furthermore, the right chair becomes an integral part of your environment, whether a busy office or a quiet studio chair tucked away in a creative corner. The journey to find the perfect chair can be fascinating, and these mindful choices contribute to a healthier, more sustainable world.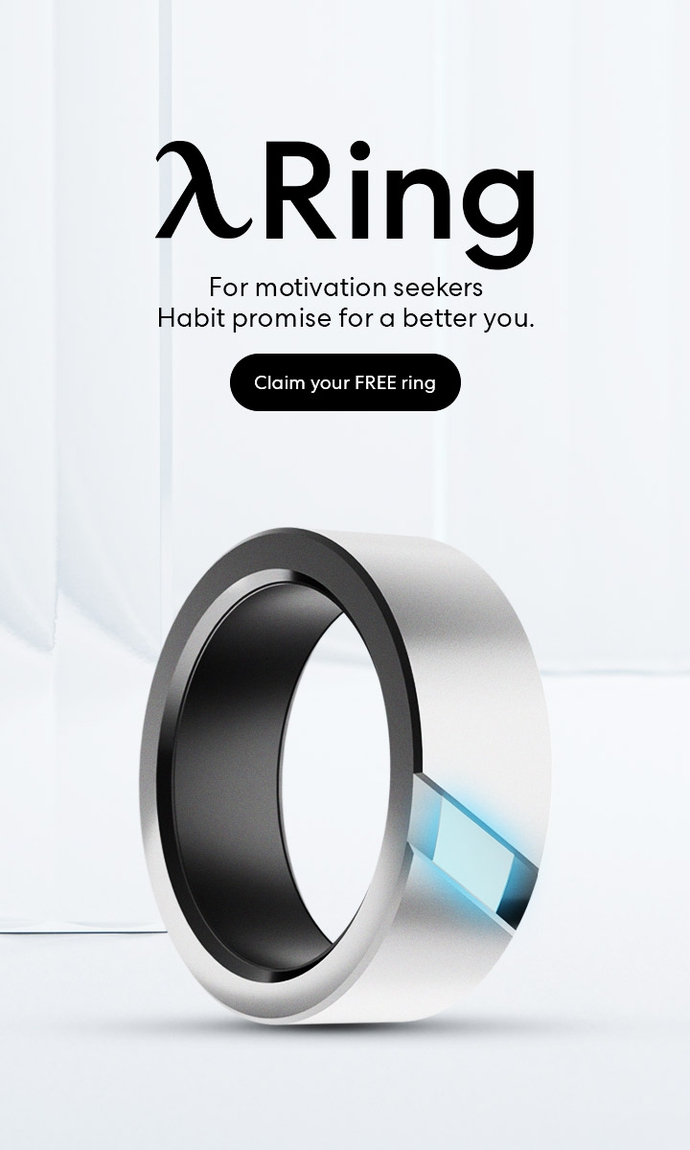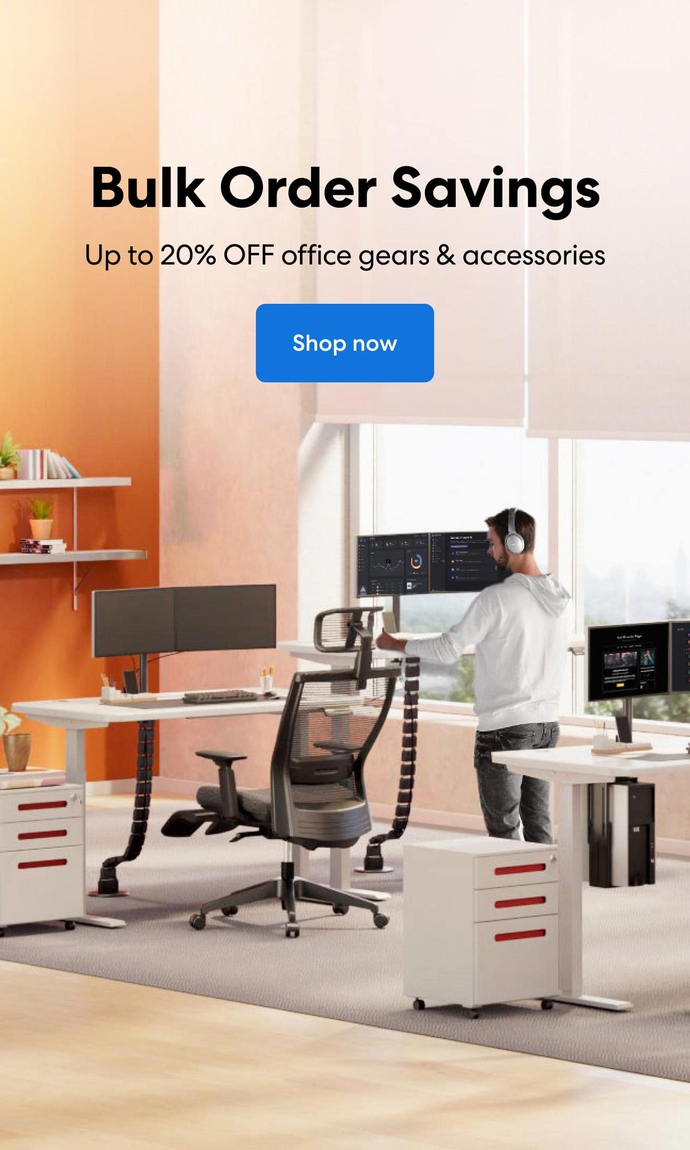 Subcribe newsletter and get $100 OFF.
Receive product updates, special offers, ergo tips, and inspiration form our team.