SI joint pain is a terrible reality for thousands of people all over the world, and it gets worse when you have to sit in a chair for eight hours every day. However, many chair manufacturers have considered that having a good ergonomic chair could help ease this horrible pain and make many people live much happier lives. 
If you struggle with SI joint pain, investing in one of these chairs could drastically improve your health and well-being. That's why we created this handy guide on the best chairs for SI joint pain on the market. Keep reading to find out more about this.
What Is SI Joint Pain?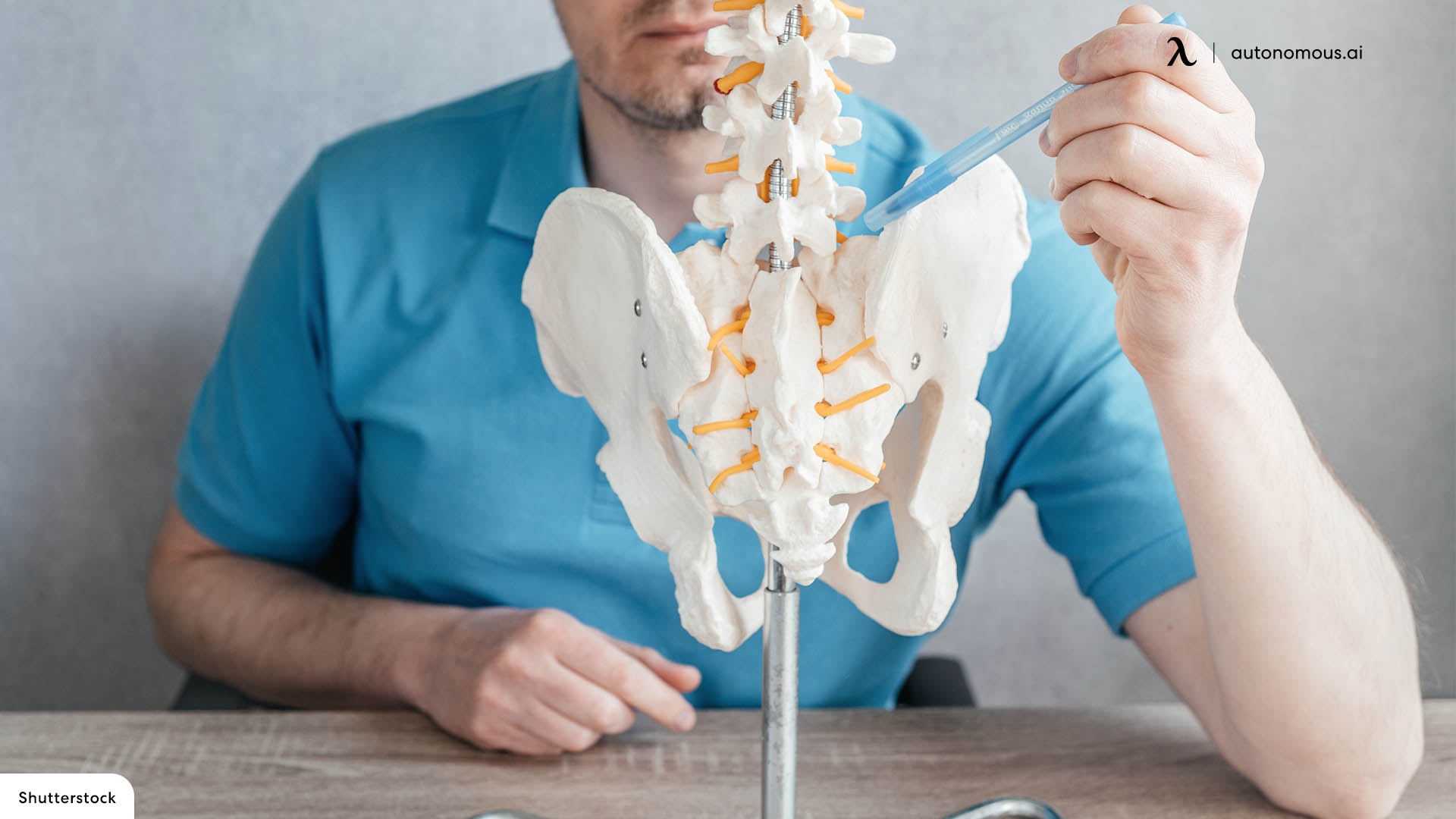 Sacroiliac joint pain is a sharp pain in the joint that connects the spine to your hips. This joint is between the sacrum and iliac bones, and they help your body find support and stability. Moreover, these joints are made to take all the impact we put in our bodies while walking and moving, which is why they're prone to get damaged over the years. 
This translates into terrible pain in your lower back, which can only be mitigated if you learn to sit properly and follow your doctor's indications. Although most cases only require physical exercises, sometimes the pain can get so bad that you may require injections or even surgery. 
However, SI joint pain can be acute, which happens when it comes out of nowhere and you're completely healed within a few days. This usually happens because of a badly-done movement that may have pinched one of your nerves.
Moreover, it can also be chronic, which perdures over time, and you need constant therapy and care for it not to get severe and damage your back. 
Which Chair Features Are Good for SI Joint Pain?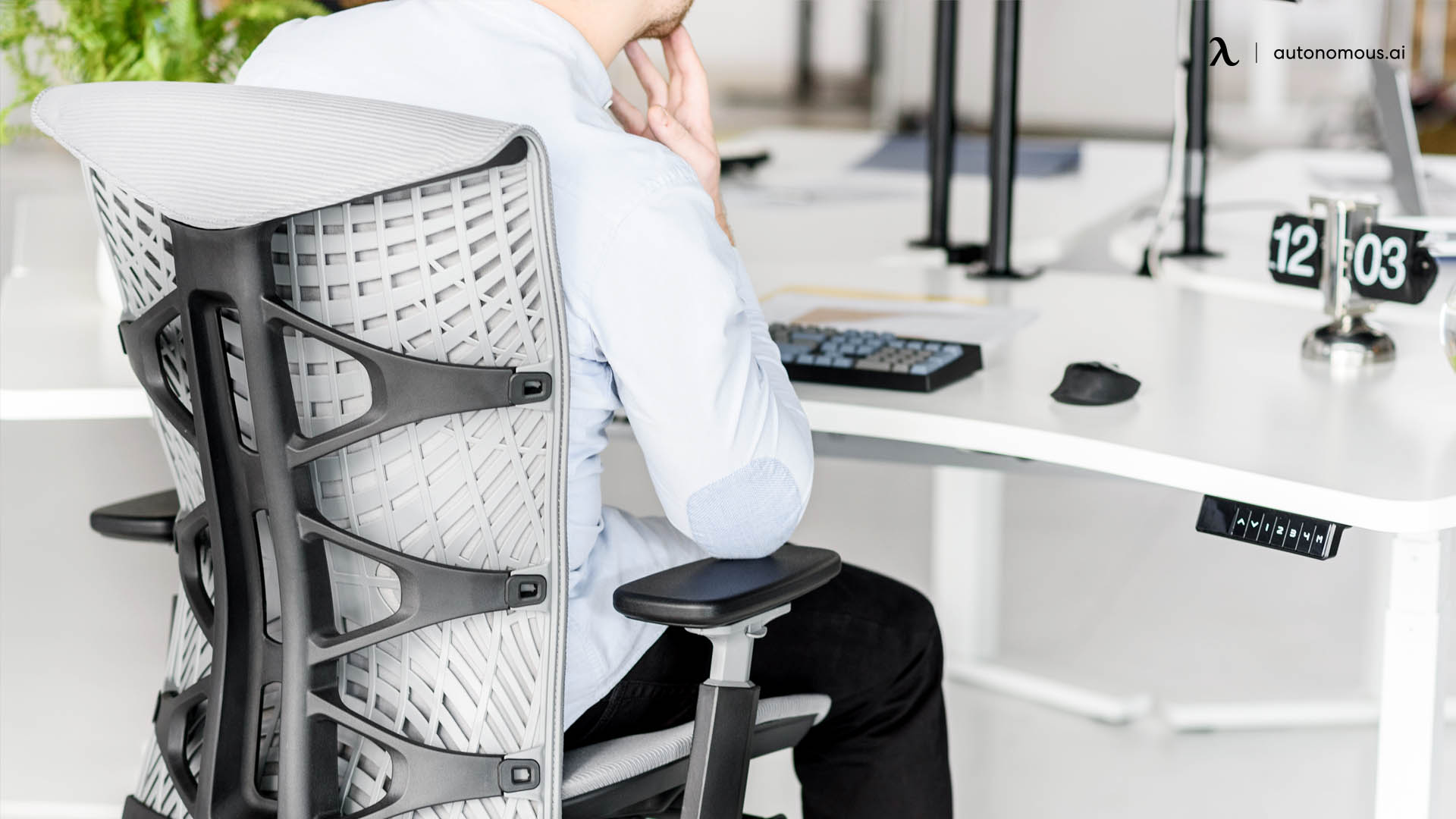 SI joint pain gets a lot more challenging to deal with if you're an office worker who has to sit all day in front of a computer. In order to take care of your body and not experience excruciating pain, you need to invest in an office chair with lower back support that gives you all the ergonomic support you need. 
However, how do you know what to look for in a chair? Not every chair out there is going to help ease your pain. Therefore, you need to make sure it has the following features. 
A high back that provides support to your entire back, you can check out this article to see if you should get a 

mid-back or high back office chair

Integrated lumbar support, or an attachable lumbar pillow

It should promote good posture throughout the whole day

Adjustable armrests are the best to ensure your arms always rest at a 90° angle

The seat height should also be adjustable to avoid slouching and allow your feet to always touch the floor

You must look for high-quality materials that give you all the comfort you deserve while also enduring the passing of time. Either foam or mesh seats work wonderfully

If possible, try to find a waterfall seat edge to reduce leg pressure and improve blood circulation on your muscles and limbs 
Top 8 Best Chairs for SI Joint Pain
Now that you know what features you need to keep an eye on for reducing your SI joint pain, you're ready to see our selection of good office chairs for back pain that meet these requirements and choose the one that better suits your needs. 
1. Autonomous ErgoChair Pro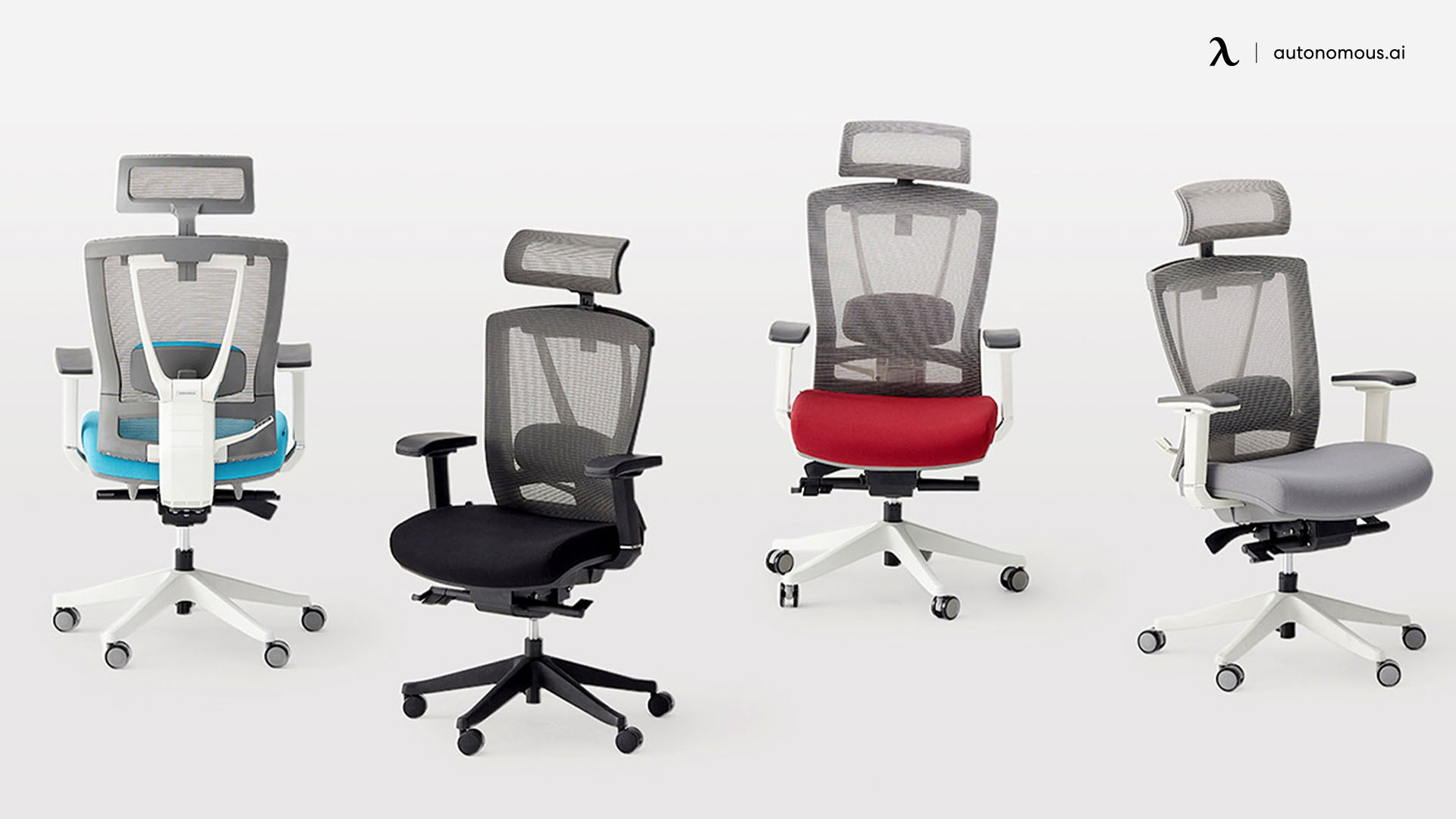 The Autonomous ErgoChair Pro is one of the best chairs for lower back pain in our store, as it is specially designed to be ergonomic and fit several body types. All of its parts are entirely adjustable, including its armrests, headrest, height, seat depth, and tilt. 
Moreover, it's fantastic lumbar support is sure to give you all the comfort you need to get through the day without back pain. You can lock its recline in five programmable settings, and its materials ensure complete comfort and durability, so you don't have to worry about buying another chair anytime soon. 
2. Autonomous ErgoChair Recline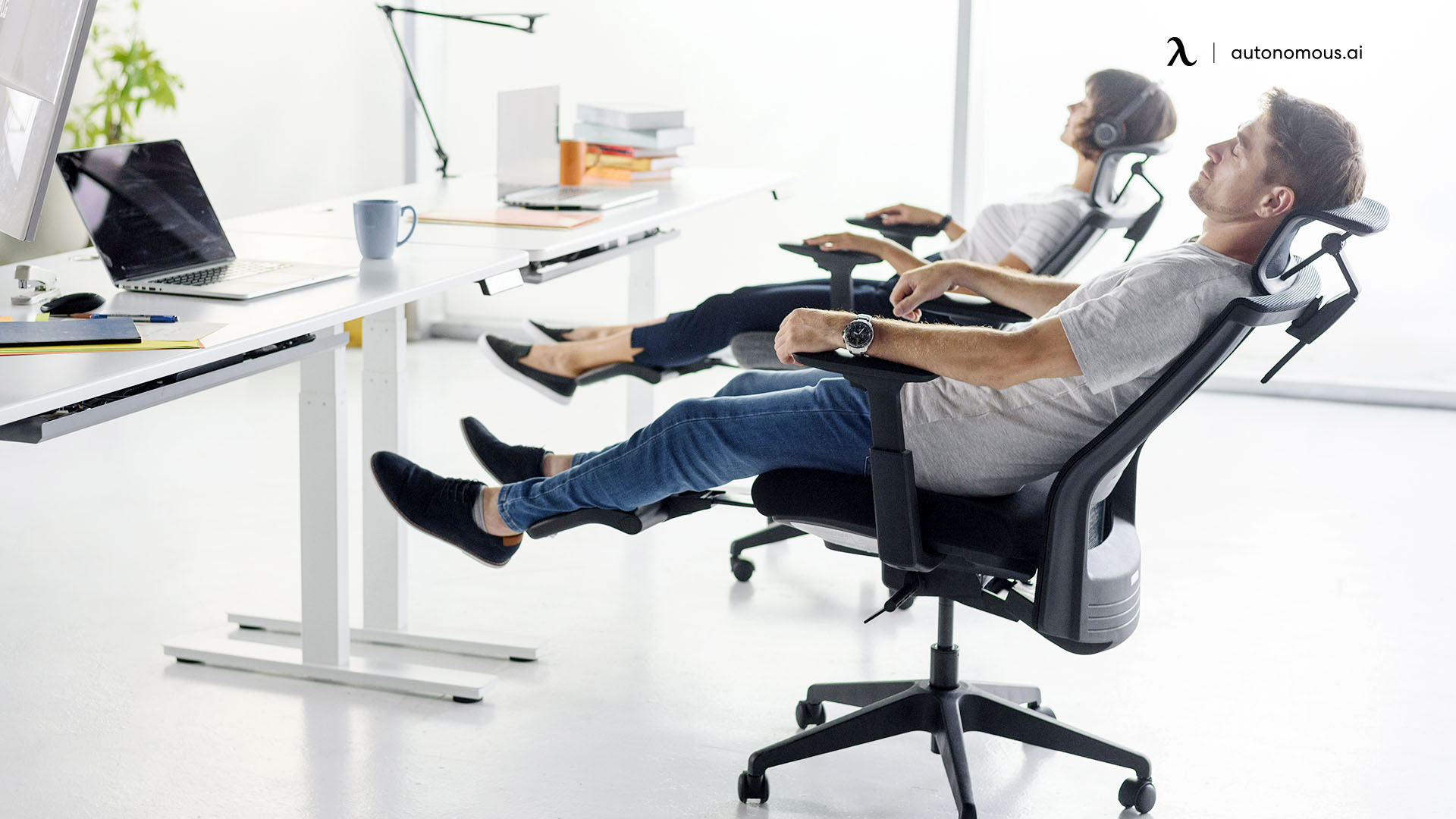 The Autonomous ErgoChair Recline gives you the best of both worlds, as you can use it for working and relaxing. However, it doesn't matter what you're doing, as you're always going to feel the same level of comfort and support you need for your lower back pain. 
It features adjustable height, armrests, lumbar support, and recline, as well as materials of fantastic quality that are sure to make you feel like you're floating. This best chair for SI joint pain can endure up to 250 pounds of weight, which means it doesn't matter how much you weigh, as you can still enjoy its fantastic ergonomic features. 
3. Modway Ergonomic Mesh Chair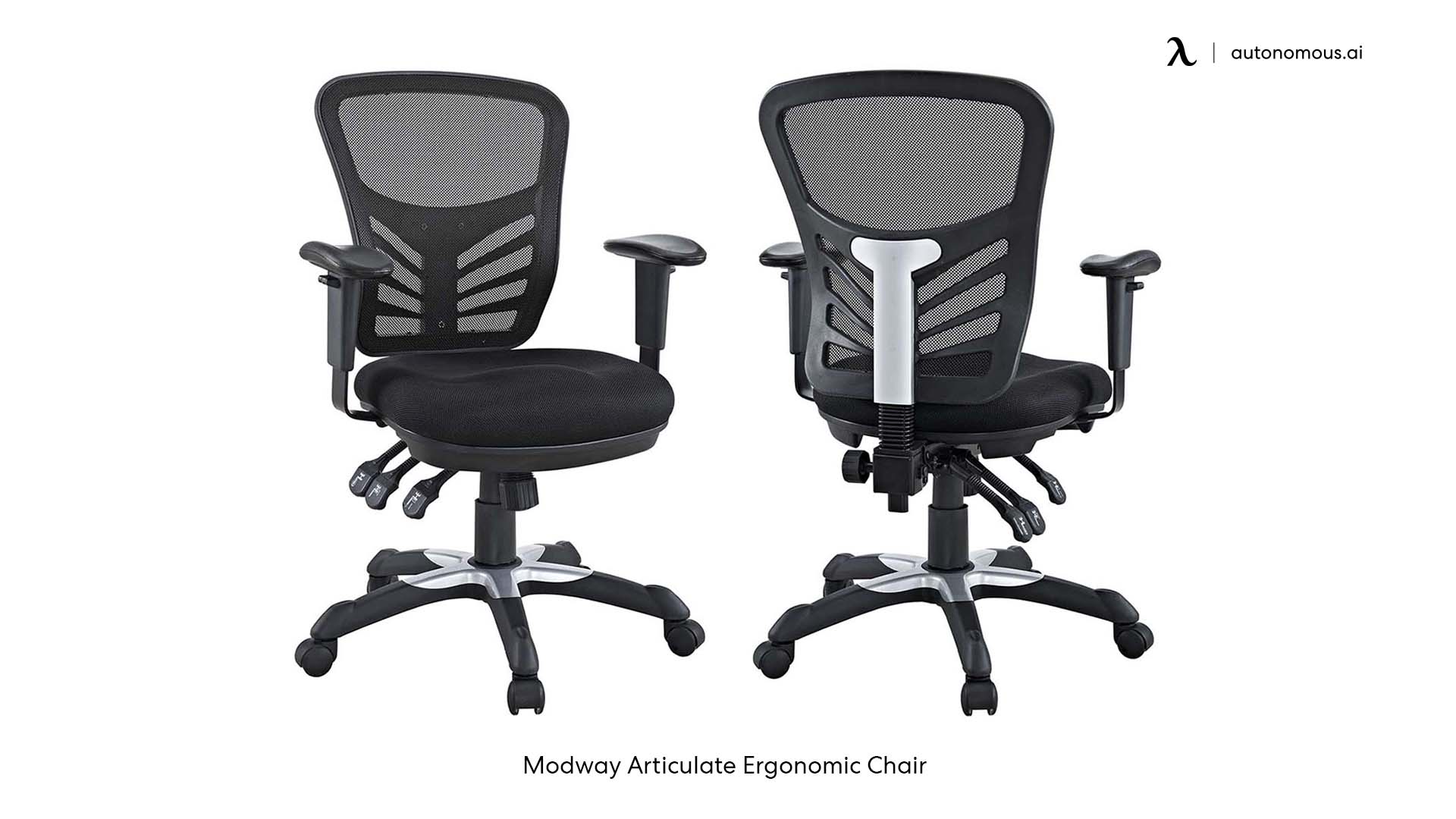 The Modway Ergonomic Mesh Chair is an incredible chair for soothing lower back pain. It is highly adjustable, and its ergonomic design makes it a fantastic option for any office worker. Moreover, you can order it in several colors to fit your room's aesthetic and blend nicely with the decoration. 
This chair's high backrest is a work of art made of high-quality mesh, as it prevents your back from overheating and provides you incredible lumbar support that shapes itself to your body. In addition, its seat is made of a soft and dense cushion that hugs your body and gets used to your shape for extra comfort. 
You can adjust this chair's seat height, depth, and armrests. This allows a wide range of users to customize its settings to be more comfortable and not strain their muscles or joints. Additionally, you can lock your favorite tilting angle, and you're free to move however you want, as it allows a 360° swivel. 
Its materials are incredibly durable, as it is made of reliable iron, and it's designed to glide effortlessly on any surface without getting stuck or scratching it. 
4. ComHoma Ergonomic Mesh Computer Chair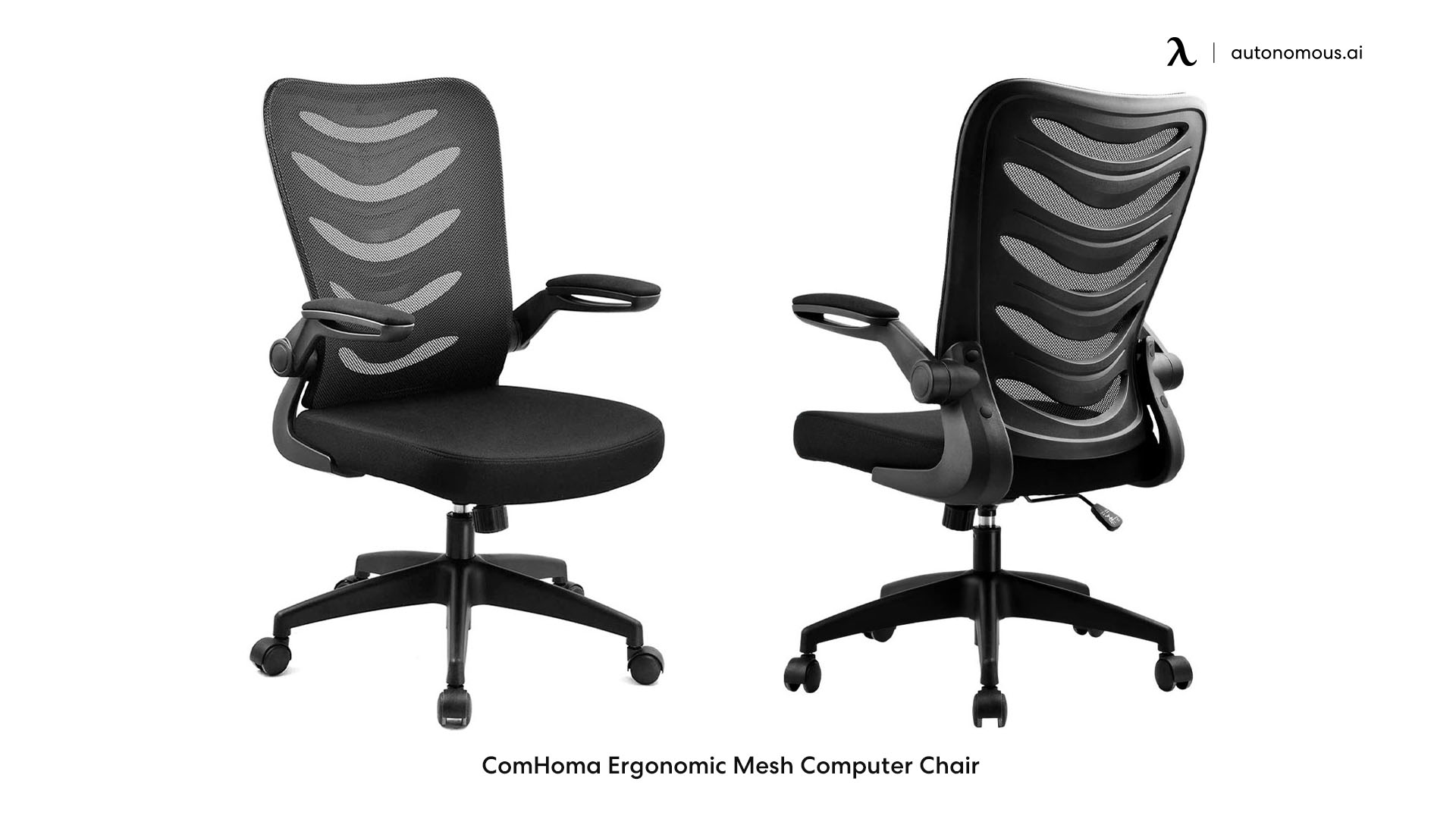 SI joint pain can take a terrible toll on your productivity, which is why you need to invest in ergonomic gear that soothes your pain and allows you to properly do your job. The ComHoma Ergonomic Mesh Computer Chair excels at this, as it is made of durable steel and a soft and padded sponge that gives you all the comfort you need throughout your working hours. 
Moreover, it is completely covered in an eco-friendly mesh that keeps you cool throughout the whole day, no matter how long you've been sitting. Its backrest also does wonders to ease your pain, as it features adjustable lumbar support, and it can be tilted up to 120°. 
This lower back pain office chair is made out of extremely sturdy materials that endure the passing of time and any external force that may damage it. In addition, you can choose to use its armrests or not, as they can be adjusted or removed depending on your mood. The seat's height can also be adapted to fit people of several sizes, and its wheels allow you to move freely throughout your desk without damaging your floor. 
5. TKEY High Back Mesh Desk Best Chair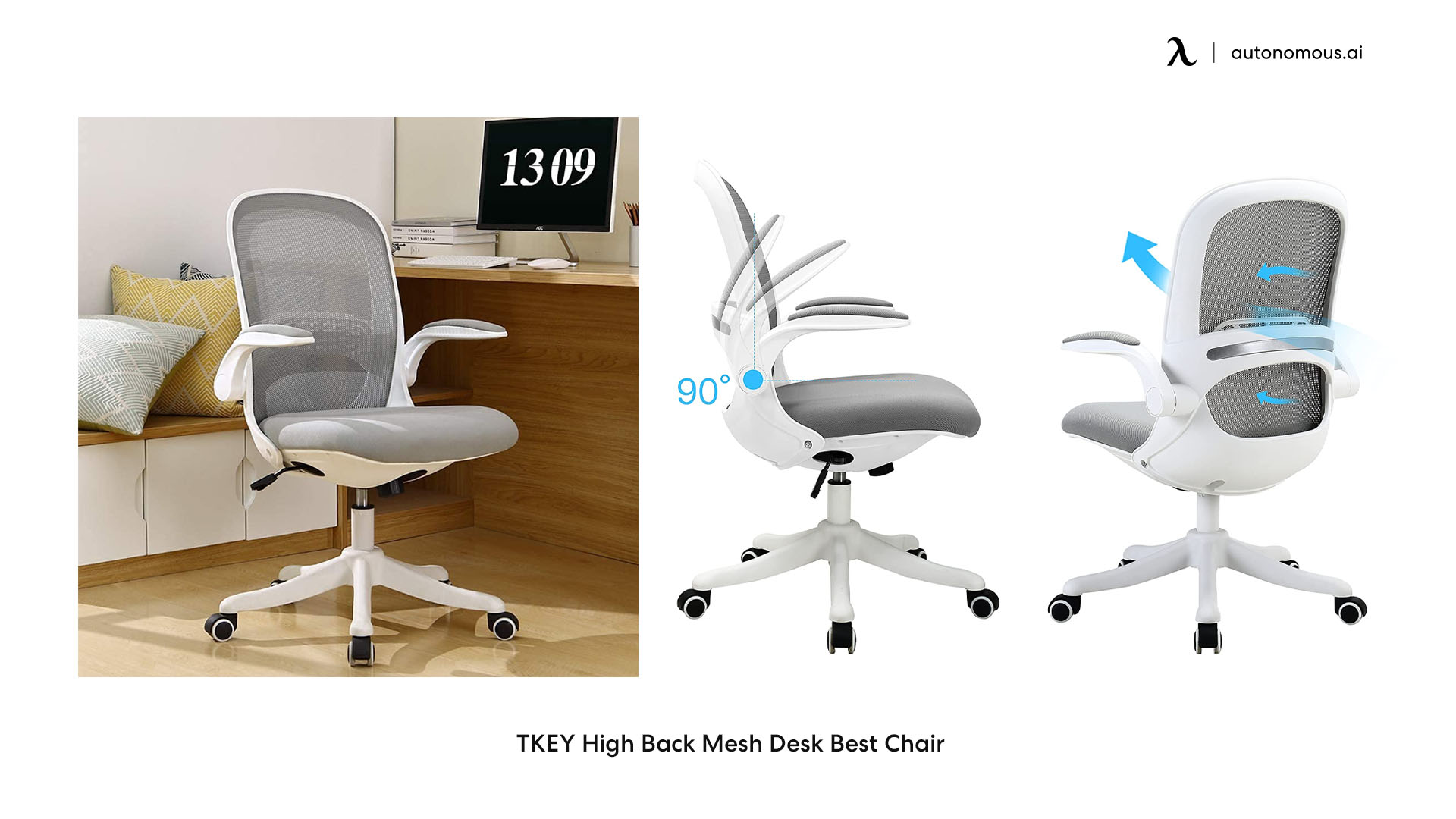 Remember that finding good lumbar support in an office chair is crucial if you suffer from SI joint pain. In an ideal world, it should be adjustable so you can fit it exactly where it should. This is what the TKEY High Back Mesh Desk Best Chair can do for you, as it is designed to provide a high level of comfort and support to its users. 
Its amazing backrest and waist support allow you to maintain good posture throughout the day, and it is suitable for tall and short people. Moreover, its luxurious mesh gives you an incredibly pleasant look, as well as a sense of freshness while you're sitting. 
In addition, its seat is one of the best on the market, as it is as thick as it can be, and its memory foam shapes itself around your body to soothe your pressure points and relax you. It is extremely durable, and its materials are internationally certified to have the highest possible quality. This seat can also be adjusted to perfectly fit your thighs and reduce the swelling in your joints. 
You don't have to worry about breaking this best chair for SI joint pain, as it is both durable and light due to its high-peak technology of sturdy steel and mesh. Moreover, it features rotatable casters that make moving around your office much easier. 
6. Saddle Stool Rolling Chair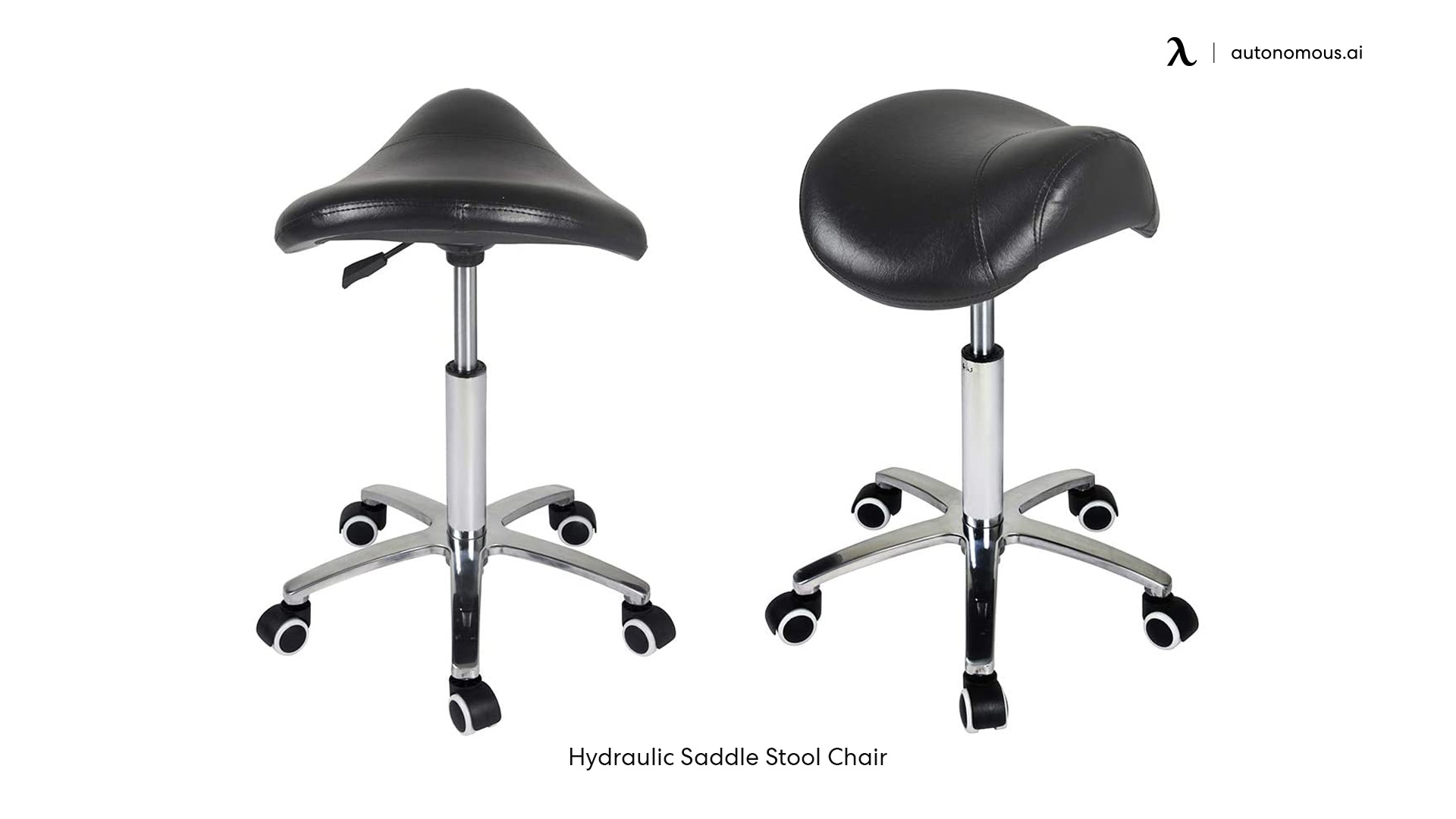 This is another best chair for SI joint pain for you. If you want a more versatile chair for lower back pain that can be used anywhere you can think of; the Saddle Stool Rolling Chair is a fantastic option. It can be placed in any room for you to ease your lower back pain no matter where you are. 
This saddle stool is designed to be as ergonomic as possible by releasing pressure from your lower back and helping you maintain a good posture. Its thick padded cushion hugs your hips, and its faux leather finish makes it ideal for any living room with a minimalist and chic style. 
Moreover, its materials are highly resistant. This best office chair for SI joint pain will give you a premium quality that can only be found in the best chairs on the market. In addition, each of its five legs features a rotating wheel that allows you to move effortlessly around the room without scratching your floors. 
Don't judge this chair for its size, as it can fit people of all heights and weights. This is due to its adjustable height that ranges from 21 to 28 inches and maximum weight capacity that can go up to 400 pounds. 
7. Ergousit Ergonomic High Back Desk Chair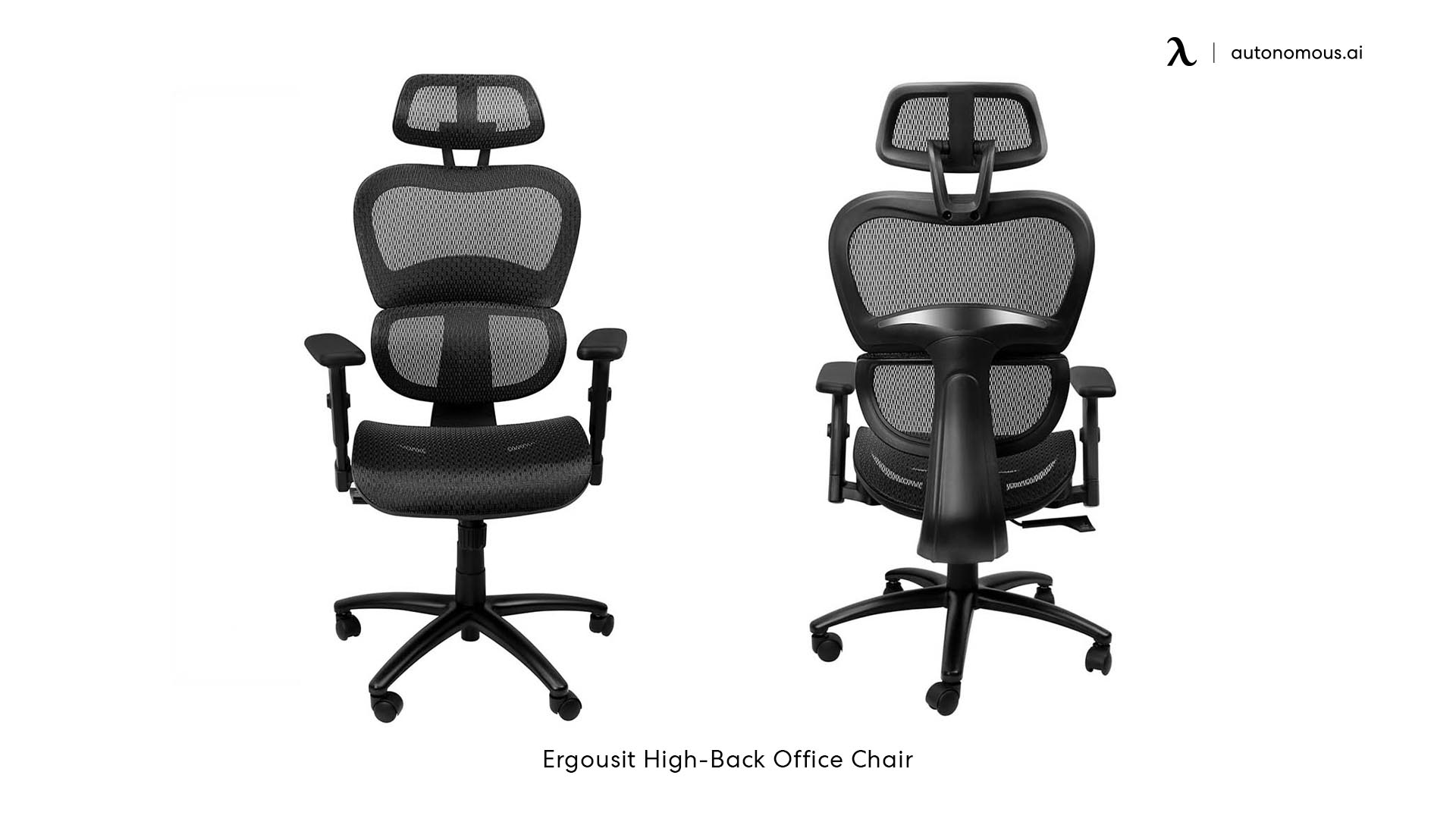 You may love this best office chair for SI joint pain. The Ergousit Ergonomic High Back Desk Chair excels at easing joint inflammation and healing your back and hips. You can use this ergonomic chair in any room you can think of, as it blends in nicely with all aesthetics and decors. 
This chair for lower back pain has a plethora of unique features, such as a fantastic headrest that eases neck pain and can be adjusted throughout the day to a more comfortable position. The backrest is also nicely-built with durable mesh that allows it to breathe and keep you cool. 
Moreover, it naturally adapts itself to your spine, and its lumbar support is sure to give you the relief you need to be more productive throughout the day. You can also tilt its back up to 136° in case you want to take a quick nap during your resting hours. 
In addition, it features height-adjustable armrests and cushions for you to find your optimal feature based on your limbs' length. 
8. VUYUYU Fabric Electric Recliner Chair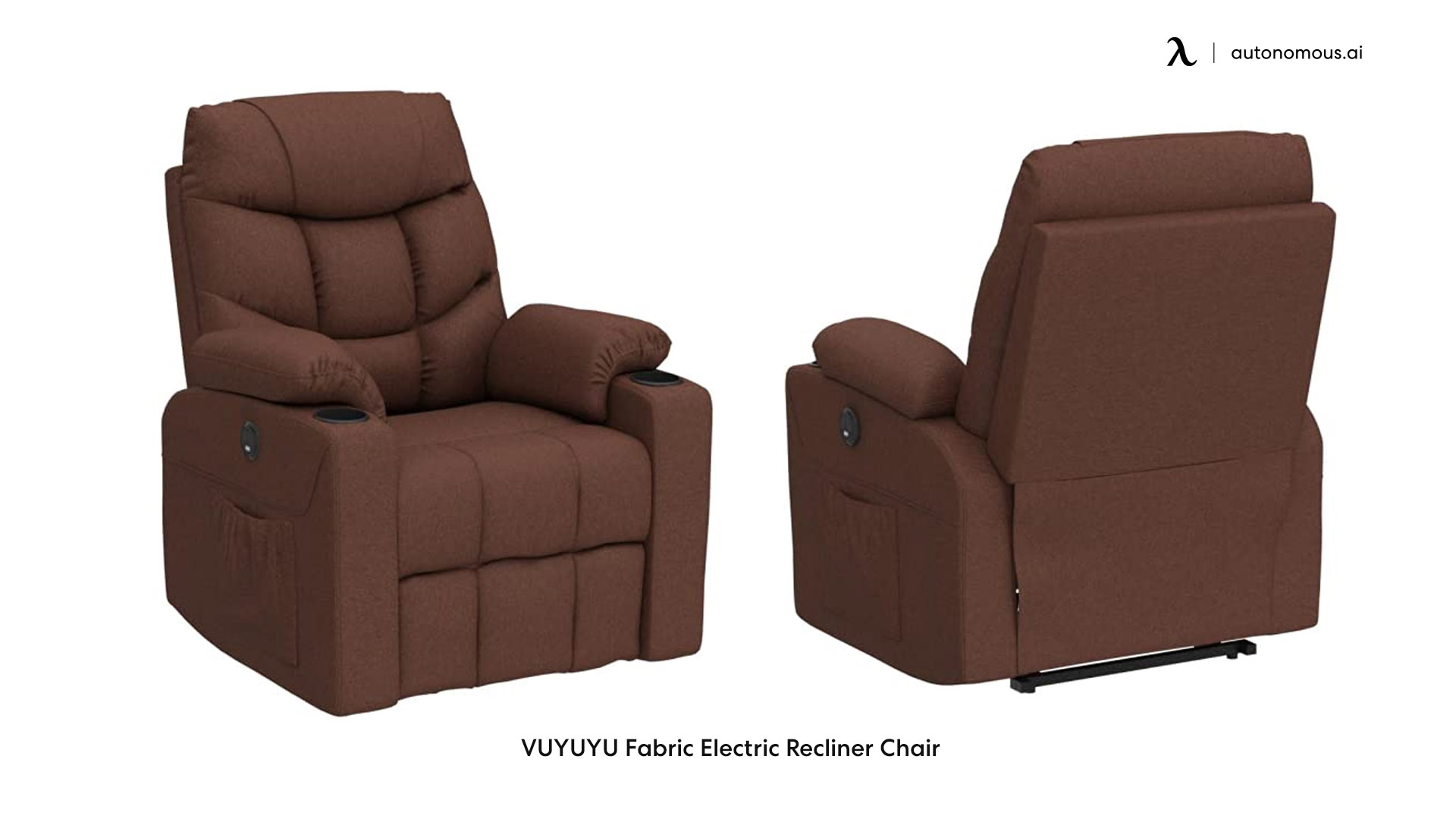 The VUYUYU Fabric Electric Recliner Chair is a fantastic option for soothing your lower back pain, as it is perfect for laying down after a long day of work while you watch a TV show. 
It is made of a sturdy metal frame and stuffed with incredibly soft and dense cushions. This makes it endure up to 320 pounds of weight, which is why most people tend to choose this incredibly comfortable option. Moreover, its armrests are entirely padded, and it has enough space for you to shift around and cuddle up without much hassle. 
Although it may seem like this chair is too robust to be adjusted, the truth is that you can tilt its backrest by just pressing a button, giving you all the comfort you need when you want to lay down. In addition, you can even charge your phone with it, as it features handy USB ports. 
However, the best part of this best chair for SI joint pain is its massage feature, as you can get five fantastic types of massages that can be changed by just using a control remote. You can also enjoy its built-in heat for the lumbar area to help ease your SI joint pain after a long day at work. 
Bottom Line
SI joint pain can make anyone's life miserable, but it doesn't have to be that way. Hopefully, after reading this article, you found your next best chair for SI joint pain that's sure to improve your general well-being. 
However, if you want to get an ergonomic chair or any other cool office gadget, don't hesitate to check out the rest of our store and see all the fantastic deals we have for you.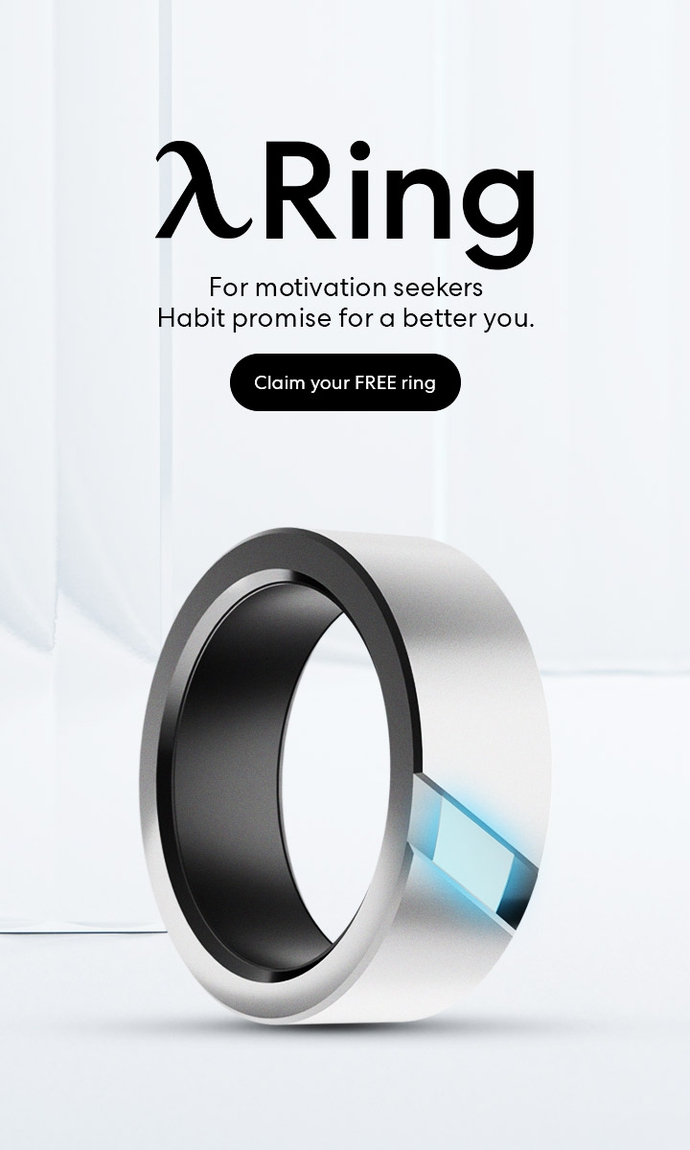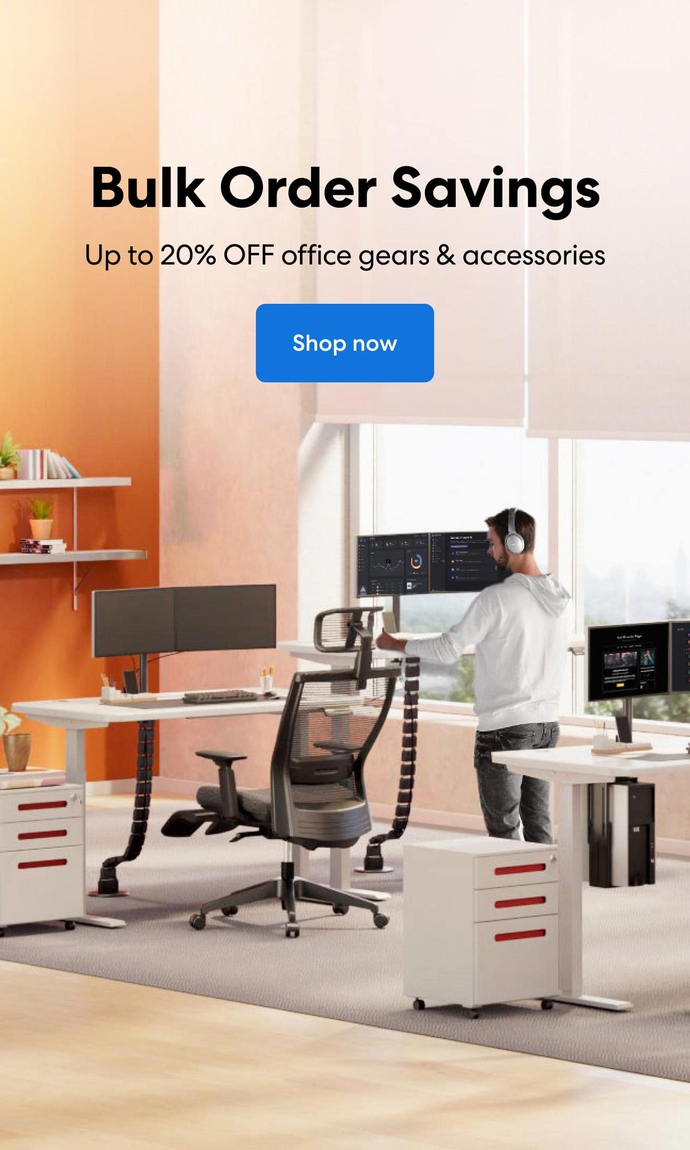 Subcribe newsletter and get $100 OFF.
Receive product updates, special offers, ergo tips, and inspiration form our team.