Gaming Setup
9 Tips for The Best PC Steering Wheel Gaming Setup
383 Views
Imagine the rush of adrenaline as you zoom past your competitors, drifting through turns and experiencing the thrill of high-speed racing from the comfort of your own home. With a steering wheel gaming setup, you can turn this dream into a reality. From the immersive gameplay to the precise control of your vehicle, a racing wheel setup can provide an unparalleled gaming experience along with other tech gadgets and PC accessories.
But before you jump behind the wheel, it's important to weigh the pros and cons of this gaming setup, as well as to learn some tips for getting the most out of your gaming sessions. So buckle up and let's explore the world of steering wheel gaming setups together and learn how to set up a gaming steering wheel!
Pros and Cons of Steering Wheel Gaming Setup
Benefits
Immersive Gaming Experience
One of the biggest advantages of using a steering wheel for a gaming computer setup is the immersive experience it provides. Players can feel like they are actually driving a car, making the game more realistic and enjoyable.
Improved Precision and Control
A steering wheel allows for more precise and accurate movements than a keyboard or gamepad, allowing for better control and responsiveness in the game. It is a necessary PC gaming accessory.
Health Benefits
Using a steering wheel with gaming PC setup can provide health benefits by encouraging better posture and reducing strain on the neck and shoulders. This can be especially important for those who spend long periods of time gaming. 
Realistic Feedback
Many modern steering wheels provide realistic feedback through force feedback technology, which can simulate the feeling of driving on different types of terrain, adding to the realism of the game.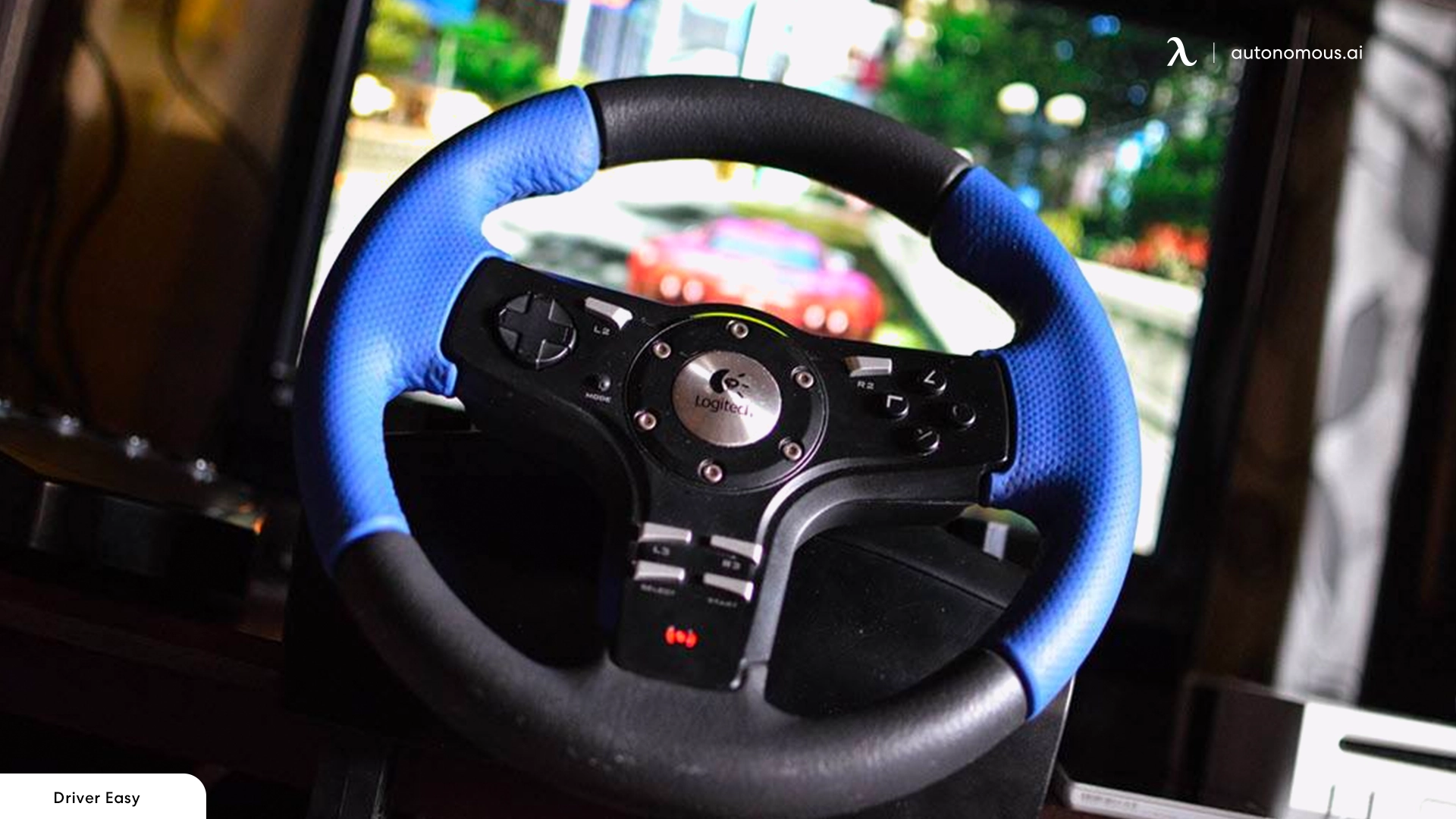 Disadvantages
Cost
A high-quality steering wheel can be expensive, and may not be feasible for all gamers.
Limited Game Compatibility
Not all games are compatible with a steering wheel, which can limit the games that can be played with this type of setup. 
Overall, the benefits of using a steering wheel for gaming greatly outweigh the disadvantages, making it a worthwhile investment for serious gamers who want a more immersive and realistic experience.
Top Tips For Steering Wheel Gaming Setup
Now that you have your steering wheel gaming setup ready, it's time to get the most out of it. Here are some top tips to help you learn how to set up a gaming steering wheel: 
Adjust The Settings
Before you start playing, make sure to adjust the settings of your game according to your liking. This includes adjusting the sensitivity of the wheel, pedals, and other controls. 
Use a Comfortable Seating Position
A comfortable seating position and good gaming furniture is crucial for extended gaming sessions with your PC racing wheel setup. Make sure you have a comfortable chair with proper back support, and adjust the height and angle of the seat and wheel to avoid any strain on your neck or back.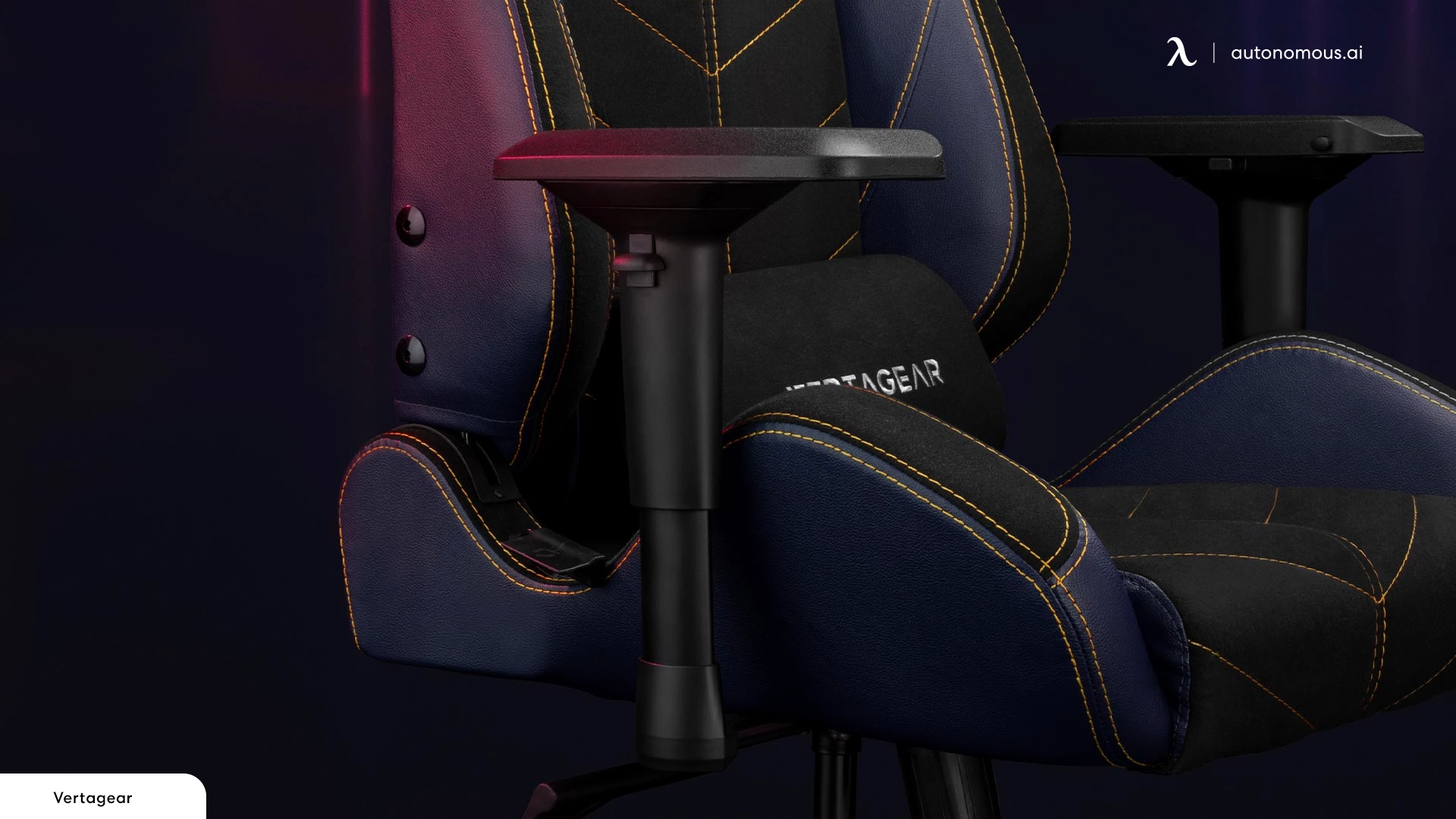 Practice
As with anything, practice makes perfect. Spend some time practicing on different games with different mechanics with your PC racing wheel setup and make yourself better. 
Customization
Most modern racing games allow for customization of the controls. Take advantage of this feature and customize the controls to your liking. 
Choose The Right Game
Some racing games are better suited for a steering wheel setup than others. Make sure to choose games that support steering wheel setups to get the best experience.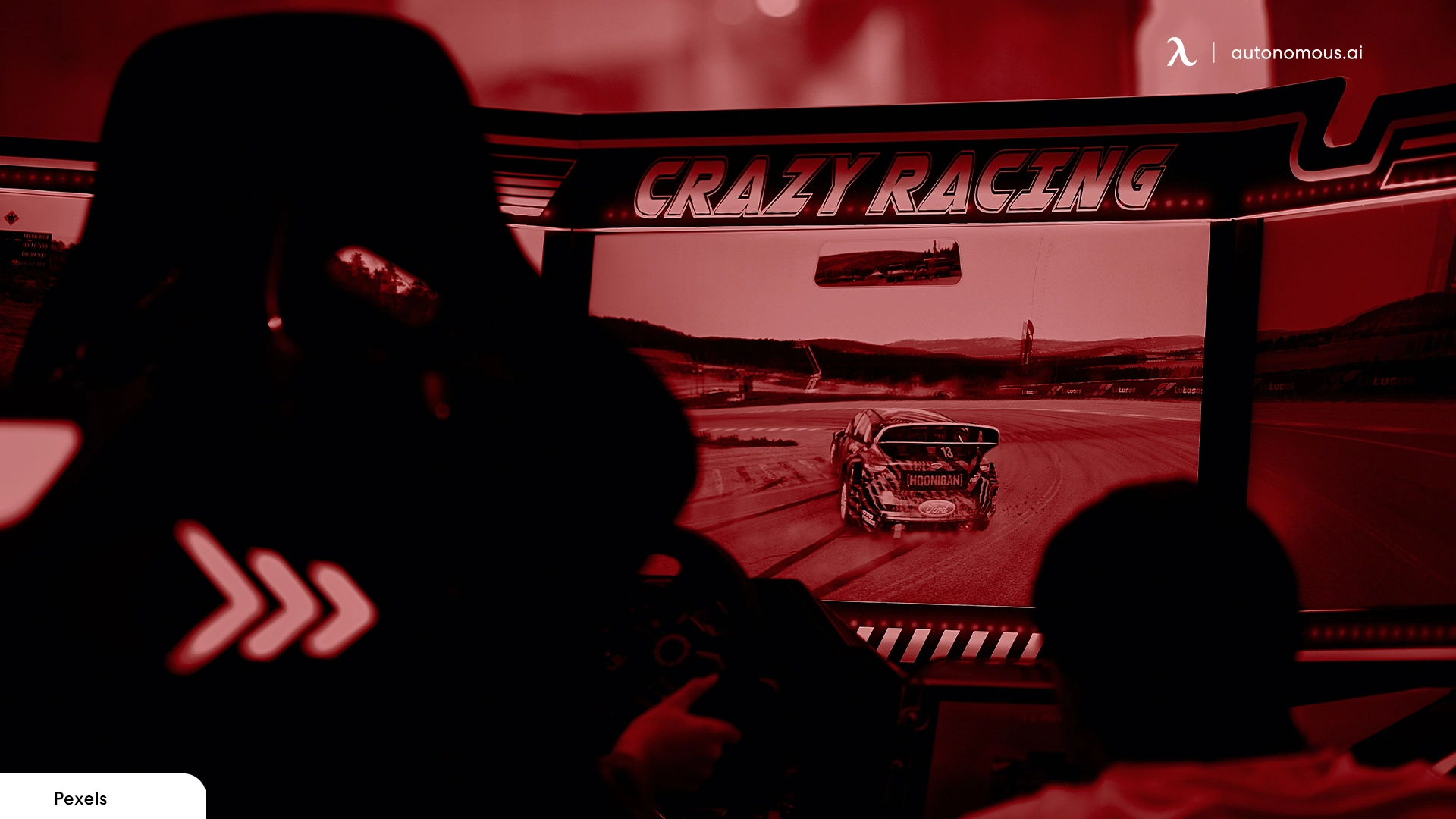 Upgrade if Necessary
If you're serious about racing games, consider upgrading your wheel, pedals, or other parts of your setup to improve the experience.
Experiment with Different Settings
Most PC games offer a variety of settings that can be adjusted to optimize the gaming experience. When using a steering wheel, it's important to experiment with the force feedback, sensitivity, and dead zones until you find the perfect balance that suits your driving style. 
Consider Mounting Options
Depending on your setup, you may need to consider different mounting options for your steering wheel. Some steering wheels come with clamps that can be attached to a desk or table, while others may require a dedicated mounting bracket. Make sure to research and choose the best option for your setup. 
Keep Your Setup Clean
Dirt and debris can get inside your pedals and wheel, causing them to malfunction. Keep your setup clean to ensure everything works properly.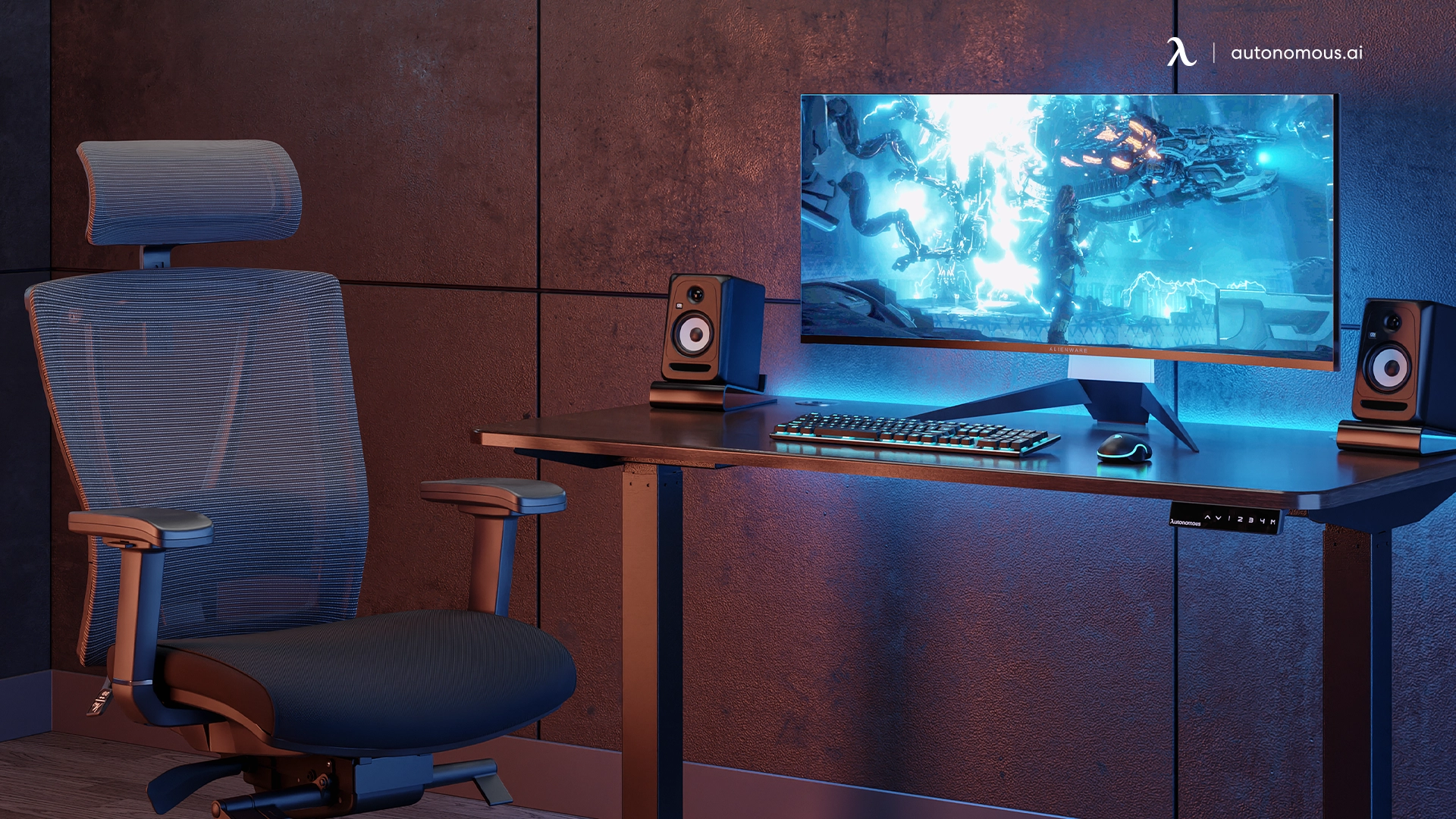 FAQs
What is a steering wheel gaming setup?
A steering wheel gaming setup consists of a steering wheel, pedals, and other peripherals used for controlling a video game on a personal computer (PC) or home video game console (HTPC). In comparison to using a standard gamepad, it makes the user feel more like they are in charge of the vehicle they are simulating. 
Why should I use a steering wheel for gaming?
Using a steering wheel for gaming provides a more realistic and immersive experience compared to using a traditional gaming controller. It allows you to feel like you are actually driving a car and makes racing and driving games much more fun and challenging. 
How do I set up a gaming steering wheel?
Setting up a gaming steering wheel typically involves plugging it into your PC or gaming console and installing any necessary drivers or software. You may also need to adjust the settings in the game to ensure that the steering wheel is properly calibrated and functioning correctly. 
What is the best gaming steering wheel setup?
The best gaming steering wheel setup will depend on your personal preferences and budget. Some popular options include the Logitech G29 or Thrustmaster T150 Pro and Fanatec CSL Elite Racing Wheel. 
Can I use a steering wheel for games other than racing or driving games?
While steering wheels are primarily used for racing and driving games they can also be used for other types of games that require precise and nuanced control such as flight simulators.
Conclusion
Rev up your gaming experience with a steering wheel gaming setup. From improved immersion to precision control, discover the benefits and top tips.
Subcribe newsletter and get $100 OFF.
Receive product updates, special offers, ergo tips, and inspiration form our team.
WRITTEN BYAutonomous
We build office products to help you work smarter.