Are you tired of breaking the bank whenever you run through your office supplies list? Good news – you don't have to spend a fortune to decorate your workspace with everything you need to get the job done. 
Finding cost-effective solutions is essential to keep your office running smoothly. Thankfully, there are various cheap office supplies that can help you save money without sacrificing quality or convenience. 
Researching and shopping around is the key to maximizing your budget on cheap stationery supplies.  
Take advantage of discounts and watch out for exclusive promotional offers. By being savvy with your purchases, you can get everything you need for your office while controlling costs. 
Here's Why You Need Affordable Office Supplies
As a business owner, you know how important it is to keep a tight budget. Every penny counts, especially when it comes to office equipment.  
That's why cheap office supplies are more than just nice to have; they're essential in today's economy. After all, if you can save money on furniture and desktop accessories, you can use that extra cash to reinvest in your business, hire new employees, or expand your services. 
However, cheap office supplies don't have to mean low quality; discount office supplies can be just as long-lasting as their more expensive counterparts.  
Let's face it, expenses add up quickly, and one of the ways to keep costs down is by purchasing affordable essentials. Buying cheap office supplies in bulk is not only cost-effective but also convenient.
Typical Budget Constraints Businesses Face
With limited financial resources, businesses must be strategic in purchasing goods and technological equipment. 
Fixed Costs
Maintaining a balance between necessary expenses, such as payroll, rent, and utilities, and investing in equipment, technology, and supplies can be a delicate dance. 
A major part of that is managing your total expenditure effectively, which means prioritizing which goods and services to invest in while cutting down on unnecessary costs.
Furniture
The most prominent budget constraint that businesses face is the cost of furniture. An office isn't complete without a sit-stand desk, printer, filing cabinet, computer, etc. 
IT Department
The cost of technology is another significant expense for many businesses. Managing technology can be a significant drain on resources, from expensive software and hardware to the ongoing expenses of maintaining and upgrading equipment.  
However, there are ways to make the most of your IT budget, such as investing in cloud-based solutions or outsourcing tech maintenance to third-party providers. 
Whether you're looking for cheap desk accessories or affordable cloud-based programs to store organizational data, there are plenty of ways to cut costs without sacrificing quality. 
The Impact of Cost-savings on Business Expenses
At the heart of every business lies the need to balance financial resources and costs. Expense-saving measures must be implemented to ensure your business remains competitive and profitable. 
As an essential component of an operating budget, office cash outflows take up a significant portion of a company's resources. In this section, we will explore the impact of cost-savings on business expenses and list some affordable, convenient options that organizations can adopt. 
Bulk Equipment
Every office needs stationery products, and what better way to purchase them than at discounted prices? Buying cheap office supplies in bulk is an effective way to cut expenses.  
Cheap office supplies don't have to mean low quality. With wholesale office furniture available in online stores, businesses can access premium-quality goods at discounted prices. Practical accessories, such as a cable management tray under the desk and filing cabinet, are some of the essentials a business needs. 
Progressive Office Furniture Solutions
When it comes to office furniture, businesses need to make a choice. On the one hand, expensive and sleek office furniture can create an impression of success, authority, and professionalism.  
On the other hand, an affordable ergonomic desk chair, LED desk light, and extended monitor arm can increase productivity, improve vision, and reduce repetitive stress injuries.  
The good news is that companies can still have quality pieces and maintain their financial resources. Businesses should invest in wholesale office furniture instead of buying from retail stores, which can help save money on the total expenditure of furniture purchases. 
Manpower and Resource Management
HR is a significant business expense. Hiring staff can be costly, but there are ways to maximize productivity while minimizing costs. One way to reduce labor expenses is by outsourcing tasks or hiring part-time staff.  
Additionally, businesses can improve their activities by automating tasks, reducing the need for personnel. Introducing timesheets and payroll billing software can help with time management, reducing hours spent on manual tasks and improving efficiency.
Financial Resources
The cornerstone of cost-saving measures is a plan. Developing and implementing a budget can ensure your company operates within its financial resources. Organizations must track expenses, analyze fixed and variable costs, and evaluate resource management.  
Businesses can be proactive rather than reactive with an action plan, thereby improving capital allocation from available financial resources.
The Benefits and Roles of Affordable Office Supplies in Daily Operations
There are excellent cheap office supplies available on the market that can help corporations save significantly on their total expenditures without sacrificing the essentials they need. 
From discount office goods to cheap stationery supplies, various products can help you reduce costs without compromising quality.  
Bulk Purchases
Buying cheap office supplies in bulk can help businesses save significantly on the materials they need regularly, such as paper, pens, inks, and more. This approach lets you to stock up on essentials at once, minimizing the impact of office supply expenses on your bottom line.
Affordable Equipment
Another way to save money is by investing in the right office furniture and accessories. Not only do these items make the workspace look more professional and organized, but they also contribute to the comfort and productivity of employees.  
A sit-stand desk or an ergonomic desk chair, for example, can help keep employees comfortable and healthy. On the other hand, desk accessories, such as monitor arms, LED desk lights, and cable management trays, can help workers stay organized and focused.
Additional Necessities
Your cheap office supplies list can include other items for the workplace, including filing cabinets, desktop accessories, and essentials that can help with organization and storage.  
Wholesale office furniture can also be purchased at discounted prices and can contribute to a more professional-looking office space. 
Finding affordable office supplies can be a game-changer for companies looking to save money. Through strategic purchases and investments, businesses can reserve financial resources while ensuring the office is furnished with the materials necessary for daily operations.  
In the end, a cost-effective approach like this can help a company grow while remaining financially stable and sustainable. 
Meet the Autonomous Bulk Order Program
Ordering in bulk has never been more convenient and cost-effective. Instead of spending a fortune on multiple orders, the Autonomous Bulk Order Program saves businesses financial resources and time. 
Through this program, customers can purchase two or more products at wholesale prices for a fraction of the cost of buying them separately.
Making a mass order is an easy and hassle-free experience. All you need to do is head to the website's "Bulk Order" section and select the office supplies you need. The company will process your order in no time, and you will have your essentials delivered right to your doorstep.  
On top of that, the product catalog includes filing cabinets, cable management trays, desk drawers, keyboard trays, and much more. Mix and match different items to cater to your specific needs and preferences.
The Benefits of the Autonomous Bulk Order Program
Autonomous offers a 30-day return policy that lets you return unopened products if they don't meet your expectations. However, customers must pay a 30% restocking fee for opened products they want to return.  
The manufacturer also offers a patented "Assembly Service" for $55 per unit if you're located in California. This service is a convenient option for companies that may not have the resources or time to assemble furniture. 
While standard orders are delivered through FedEx or UPS, all bulk orders are processed and delivered through LTL freight shipping. 
7 Incredible Products from the Autonomous Bulk Order Program
This program fits everyone - from small start-ups to large corporations. Whether you're managing your own office or responsible for purchasing supplies for the company, trust Autonomous to deliver quality products at affordable prices. 
1. Autonomous Filing Cabinet
With its sleek design and sturdy body, this cabinet will transform how you store your essentials. Let's dive into the details.  
The Autonomous filing cabinet comes in four colors. You can choose your preferred shade to match your office decor. Plus, you can save up to 7.5% if you purchase the cabinet in bulk. That's a great deal for any business looking to upgrade its storage game. 
At 275 lbs in capacity, the cabinet can hold a significant amount of weight and move with ease on its smooth wheels. You can also lock the cabinet to secure your contents, so you'll always know that your important papers and stationery supplies are safe. 
With three spacious drawers, customized dividers, and an anti-rust coating, the Autonomous filing cabinet is the perfect storage solution for your business and personal needs. 
2. Autonomous Monitor Arm
Are you tired of constantly having to adjust your monitor to get that perfect angle? This Autonomous monitor arm can solve that problem with its 360° rotation and 26 lbs. per arm weight capacity. 
One of the product's key features is its 20" vertical range, making it easy to tweak the height of your display without any difficulty.  
The 360° rotation ensures you always get the best view, no matter where you sit in your workspace. Buy this extended monitor arm through the "Bulk Order" program to save 7.5% on your purchase!
3. Autonomous Cable Tray
One of the biggest advantages of this cable tray is its easy installation. The solid steel tray can hold multiple cables and has a weight capacity of 35 lbs. 
It is also anti-rust, ensuring your cables and power strips remain safe and secure for years. Additionally, it comes in a sleek grey color that will complement any workspace.
This cable tray is essential for creating a productive workspace where everything is at your fingertips- without the cords and wires getting in the way. 
4. Autonomous Swivel Desk Drawer
Do you need extra storage space for your daily essentials? Look no further than this swivel desk drawer by Autonomous. The product features a 360° rotation and doubles as a mouse pad as well. How cool is that?
Assembly is also very easy. All you need to do is drill three screws near the edge of your table. The product package comes with all the essentials you'll need to attach to the drawer.  
5. Mount-It! Keyboard Tray: Clamp-On
Compatible with almost all keyboards on the market, this convenient clamp-on keyboard tray is easy to assemble and attach. You can also use your mouse on the tray without needing an additional pad. The product can hold up to 4.4 lbs. at once too.  
6. Mount-It! Dual Monitor Desk Mount w/ USB & Multimedia Ports
You don't have to glance back and forth at your desktop monitor and laptop screen when transferring files. This dual-monitor desk mount can hold up to 33 lbs. per arm, allowing you to use two displays simultaneously.  
The gas spring arms offer smooth movement and a tilt mechanism as well. Use the built-in ports to transfer files or charge your devices simultaneously.  
7. Deltahub Carpio: Ergonomic Wrist-rest
The final product of this program is this ergonomic wrist-rest in three neutral colors. Designed and certified by physicians, the Deltahub Carpio promotes smooth mouse gliding while preventing stress on your wrists.  
Trust the silicone pads to offer you stability and comfort, while the Teflon gliders improve wrist motion. You can also save up to 27% by purchasing this wrist-rest through the Autonomous Bulk Order Program!  
Final Words
Maximizing your budget with cheap office supplies is all about being smart and strategic with your purchases. By buying in bulk, shopping online, and looking for deals at discount retailers, you can save a significant amount of money while still providing for your employees' needs. 
The Autonomous Bulk Order Program allows companies to purchase office essentials without breaking the bank. Thanks to this program, you don't have to spend a lot of money to make your workspace look professional and aesthetic.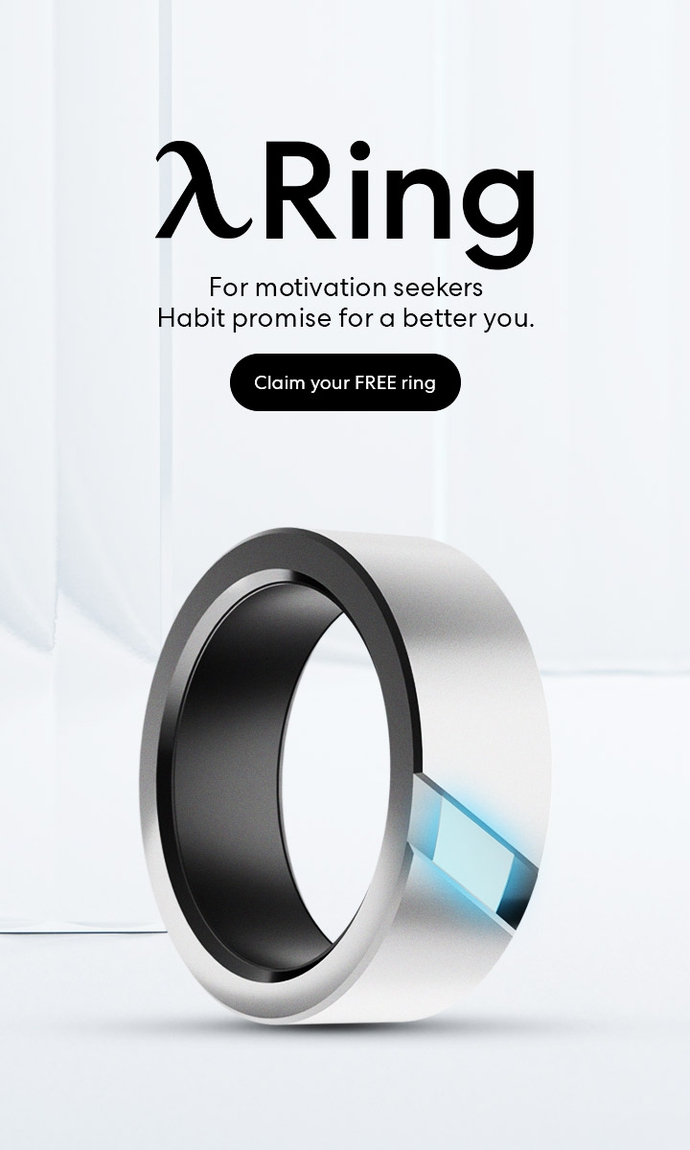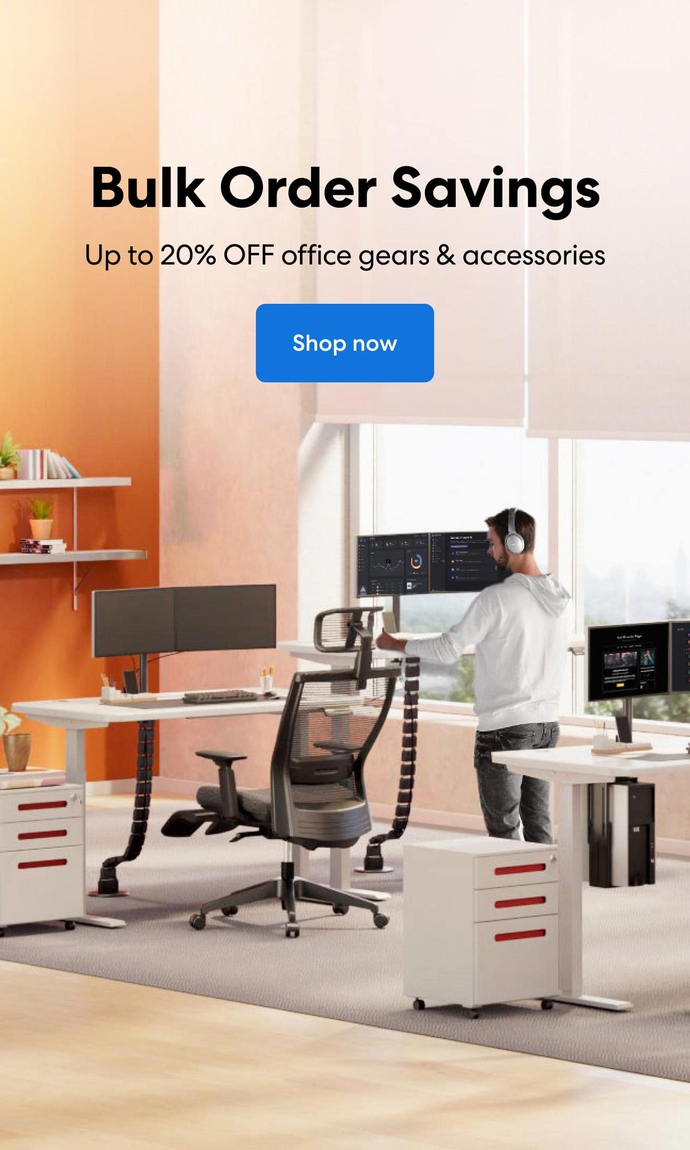 Subcribe newsletter and get $100 OFF.
Receive product updates, special offers, ergo tips, and inspiration form our team.