Workplace Inspiration
Consider These 2023 ADU Design Trends to Make Your Rental Stand Out!

Robert Johnson
|
Sep 16, 2023
823 Views
Over the last few years, there have been many changes in ADU design techniques. As more and more people begin to realize the value of an accessory dwelling unit, designs and functionality have experienced an amazing revolution. 
These days, a prebuilt ADU can be designed to cater to a host of needs. Each year sees new ADU design ideas and trends being introduced, making it difficult for homeowners to keep up. If you start searching for the perfect ADU today, you will be shocked at the number of options that are available on the market. 
This article will help you to keep up with the ADU architectural designs and trends by showing you what the popular features being included in ADUs in 2023 are. With this useful guide on 2023 ADU trends, you will be able to make an informed decision before buying a prefab ADU. 
One of the best ways to stay ahead of the curve and ensure that you invest in a modern ADU full of all the latest technological features is to find a reliable supplier. With many years in the prefab ADU industry, Autonomous is one of the best places to get your hands on the latest ADU designs. 
The Future of ADUs
In the aftermath of the Covid-19 pandemic, many people began to understand the value of having an accessory dwelling unit on their property. Whether it is for use as an extra source of income during tough times, or a home office when going to work is not possible, having a prefab ADU is something that is becoming very popular. 
As such, the future of ADUs looks very bright. This knowledge has caused a huge surge in the number of new ADU interior design techniques hitting the market. Homeowners can easily outfit their ADU into a prefab backyard studio, sleep pod, gym, home office, or even a garden shed. 
There is no limit to the accessory dwelling unit designs that you can consider for your ADU, and the changes in trends do not seem to be slowing down. It seems ADUs will remain popular throughout 2023 and beyond, which is great news for anyone who has been wondering what to do with the extra space in their backyard.
8 ADU Design Trends That Are Making Waves
What is considered a modern ADU design? Depending on the styles of houses that you prefer, there are many trends that you can consider in 2023. One way to navigate through the massive list of trending ADU designs is to consider your needs. 
Most people who buy a prefab ADU are looking for a guest house, garden shed, studio, home office, man cave, or something similar. As such, the following design trends that have emerged in 2023 are worth keeping an eye out for:
Versatility
The best accessory dwelling unit designs allow you to be as versatile as possible when it comes to functionality. That is why most industry trends are shying away from designing single-purpose dwelling units and preferring to go for bunk house ideas that can accommodate a variety of activities and functions. 
Just because you want to use your ADU as a home office today does not mean you will not need to accommodate your guests in it in the future. You have to be able to quickly convert a workspace into a sleeping area, which is why versatile ADUs are trending these days.
Going Green
Incorporating green energy in ADU design ideas is another area that has been receiving a lot of interest lately. The need to find alternative and more sustainable sources of energy has resulted in a surge in the popularity of solar power. 
It is now common to find a garden office pod that is fully powered by solar energy. This allows you to cut back on energy costs while doing your bit to reduce global dependence on non-renewable and harmful energy sources. 
Going green has become a very popular trend, with celebrities and politicians rallying together to promote the use of alternative energy. If you are considering building an ADU in 2023, green energy should be a big part of your plans. 
Outdoor Living
While ADU interior design usually receives the most attention, there has been a growing demand for ADUs that focus on outdoor living spaces too. This means incorporating backyard gardens, patios, and roof decks as part of the ADU's specialized features. 
A great example is the popularity of the modern yurt house. This is a type of ADU that is built specifically for outdoor living. Its ADU architectural designs highlight the need to incorporate its surroundings while the structure itself can be easily collapsed and moved to another area. 
Unlike camping or "roughing it" in the bush, ADUs that incorporate outdoor living are comfortable and offer a unique blend of style and functionality.
Maximum Customization
The best ADU design in 2023 is one that can be easily customized to meet your needs. Gone are the days of building "one size fits all" ADUs that leave users with very few options other than making do with whatever came with their unit. 
With the latest ADUs, you can personalize your unit and include any special features that you need to create the perfect dwelling unit. Personalized décor, custom cabinetry, and modular design are some of the popular customization trends.
Smart Home Technology
The use of smart home technology is something that has been around for several years now, with many of the latest homes providing unprecedented levels of interaction and control to the owners. However, smart technology has also begun making its way into modern ADU design. 
Technologies such as smart lighting, home automation, and smart assistants are now available in some of the latest ADUs on the market. While you may have to fork out a lot more for these premium dwelling units, considering the level of sophistication, investing in smart home technology is worth the extra cost. 
Minimalist Design
Many ADU design ideas are based on minimalist styles, with a lot of emphasis being put on the need to create spacious interiors with only the bare minimum when it comes to furniture and accessories. 
This trend has become quite popular due to the awesome look it produces and the way it helps ADU owners cut back on costs by minimizing unnecessary purchases. Minimalist ADU architectural designs also help with maximizing space in smaller ADUs.
Sustainability
These days, you cannot discuss ADU design trends without talking about sustainability. The need to use sustainable materials is something that is being taken very seriously in all manufacturing industries. This means cheap prefab homes that are built using environmentally-friendly materials and sustainable methods are becoming very popular. 
Besides using sustainable construction materials, some ADU manufacturers are going a step further and incorporating energy-efficient fridges, dishwashers, cookers, and washing machines in their units. With the great savings these appliances can cause, they are becoming essential items in modern ADU design trends.
Bold Accents
The use of bold accents in modern ADU design is one of the ways that designers are making their ADUs stand out. This includes adding colorful accent walls and statement lighting features that are designed to catch the eye. 
Some ADU designers even go as far as including statement furniture fittings in their ADUs. If you are considering buying an ADU in 2023, this is one area you will have to pay attention to, unless you want to risk your ADU looking outdated in just a couple of years. 
Three Autonomous ADUs to Consider in 2023
With so many ADU interior design options available in 2023, choosing one that will meet all your needs and continue to look trendy in the following years is not easy. Considering what a long-term investment in buying an ADU is, it is important to make the right choice and go for an ADU that you will be happy with for a long time. 
At Autonomous, three technologically advanced ADUs have been trending for quite some time. Consider the following ADUs for your next dwelling unit: 
1. Autonomous WorkPod
You will not find many home office pods that can compete with the WorkPod in terms of versatility and functionality. This ADU is built to cater to a wide range of needs, from a home office to a sleep pod. 
All you need to do is specify the type of furniture you want included in your ADU and Autonomous will have it delivered right to your doorstep ready for installation. Setting up the ADU is a very simple process that will only take a couple of days. 
In terms of aesthetics, the WorkPod features the trendy design of having huge panoramic windows that are great at allowing in the maximum amount of natural light. However, that does not mean you cannot have your privacy when you need it. By simply shutting the door, you can enjoy working in a sound-insulated zone free from distractions. 
The WorkPod also comes with plug and play feature, which allows you to have it up and running in just a few minutes after completing the installation.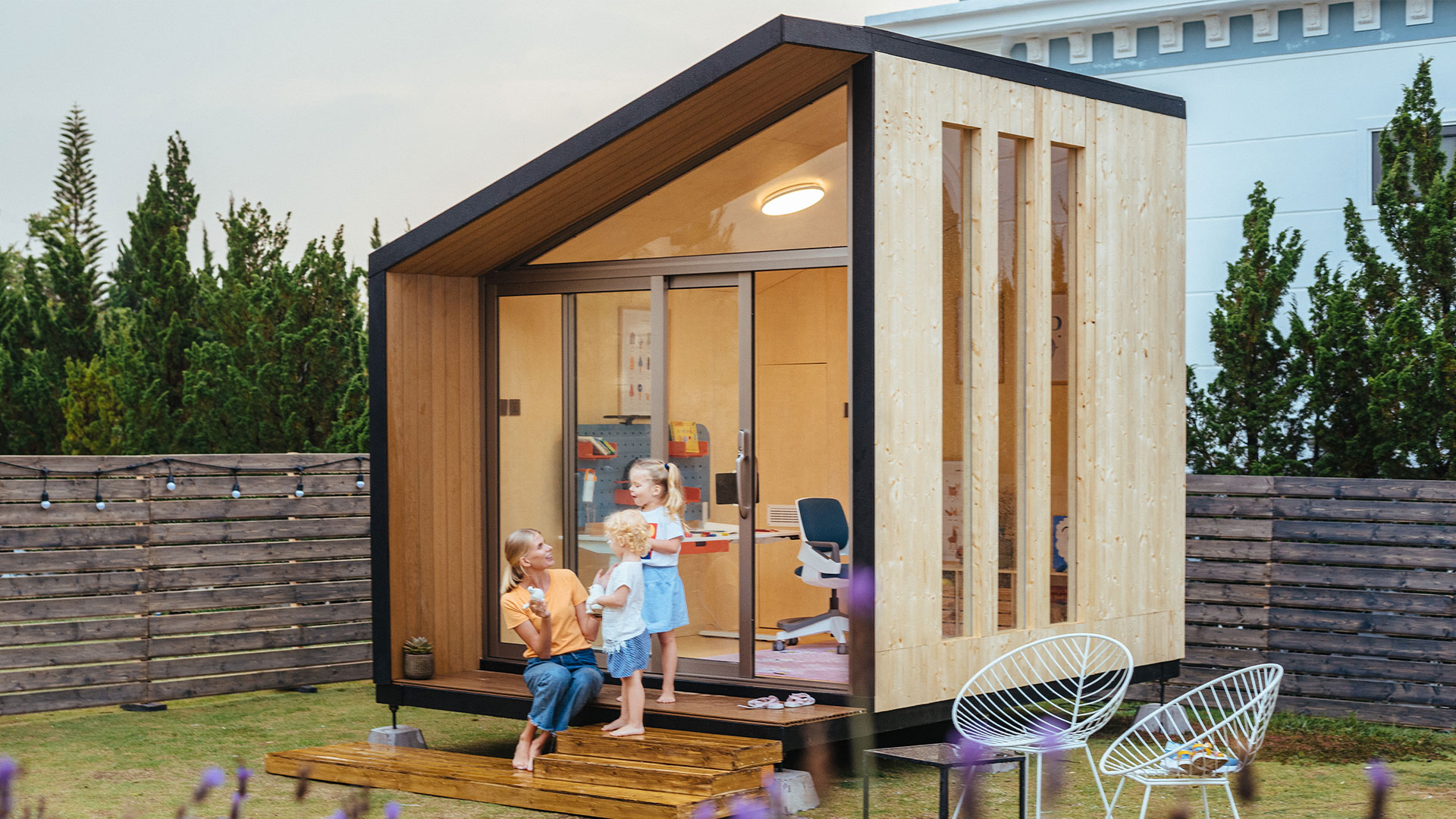 Pros

Cons

Easy to install
Does not come with green energy features
Made of sustainable, high-quality material
Plug-and-play feature
Trendy panoramic windows
Weight capacity of 2.9 tons
2. Autonomous StudioPod
As far as accessory dwelling unit designs go, the StudioPod offers the most privacy. Unlike the WorkPod, this prefab studio comes with solid walls in place of the panoramic windows. This makes it ideal if you want a secluded area to work or sleep. 
The StudioPod is easy to assemble and is designed to be installed on a wide range of terrains. All you have to do is point to any area in your backyard where you want the pod to be installed. 
With a maximum area of 105 square feet, the StudioPod is small enough to avoid the need of having a permit in most localities. This means you can install it anywhere you want without worrying about breaking any building codes. 
Rather than spend a lot of time and money on complicated house renovations, the StudioPod offers a cheaper and easier alternative for anyone who wants an extra guest house, dance studio, gym, or home office. 
If you are thinking about supplementing your salary with some extra rental income this is the perfect ADU with the latest design trends that will attract a lot of tenants.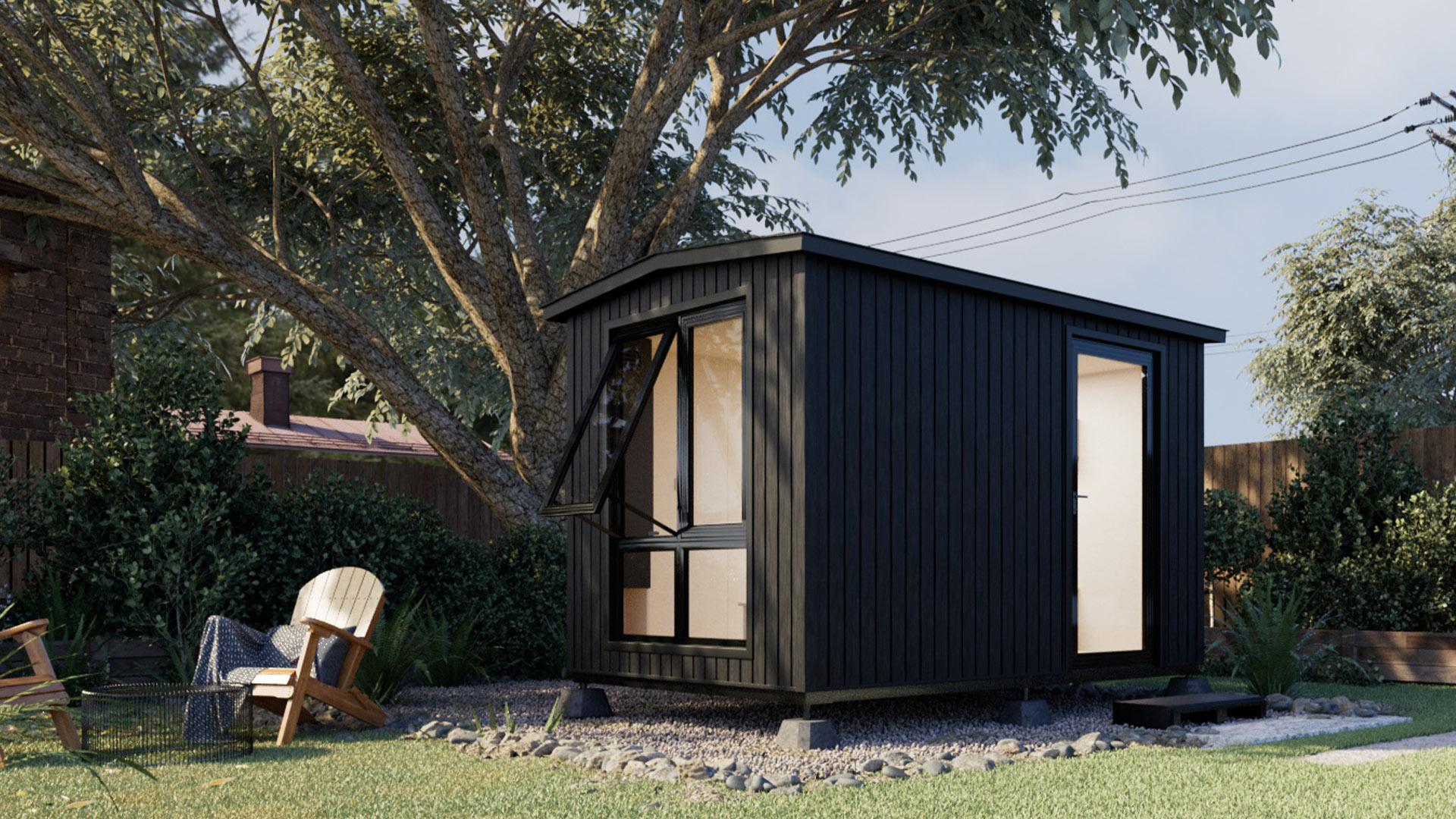 Pros

Cons

Superior insulation
Does not have built-in plumbing features
Easy assembly
No permit is required in most localities
High level of privacy
3. Autonomous WorkPod Lite
The WorkPod Lite is a great example of how the right ADU design can be used to make the best of even the smallest backyard spaces. This ADU is a smaller version of the WorkPod, but it comes with a host of trending design features that make it one of the most popular ADUs in 2023. 
Its relatively small size means this affordable backyard ADU is perfect for anyone who has very little space to work with but still wants a backyard ADU to use as a home office or sleep pod. With the right kind of furniture, the WorkPod Lite can even be used as a rental unit. 
One of the best features of this tiny ADU is that even though it is small, it still has a lot of space inside to accommodate a wide range of functions without making you feel cramped. Available on a one-year warranty, this is a must-have for all homeowners.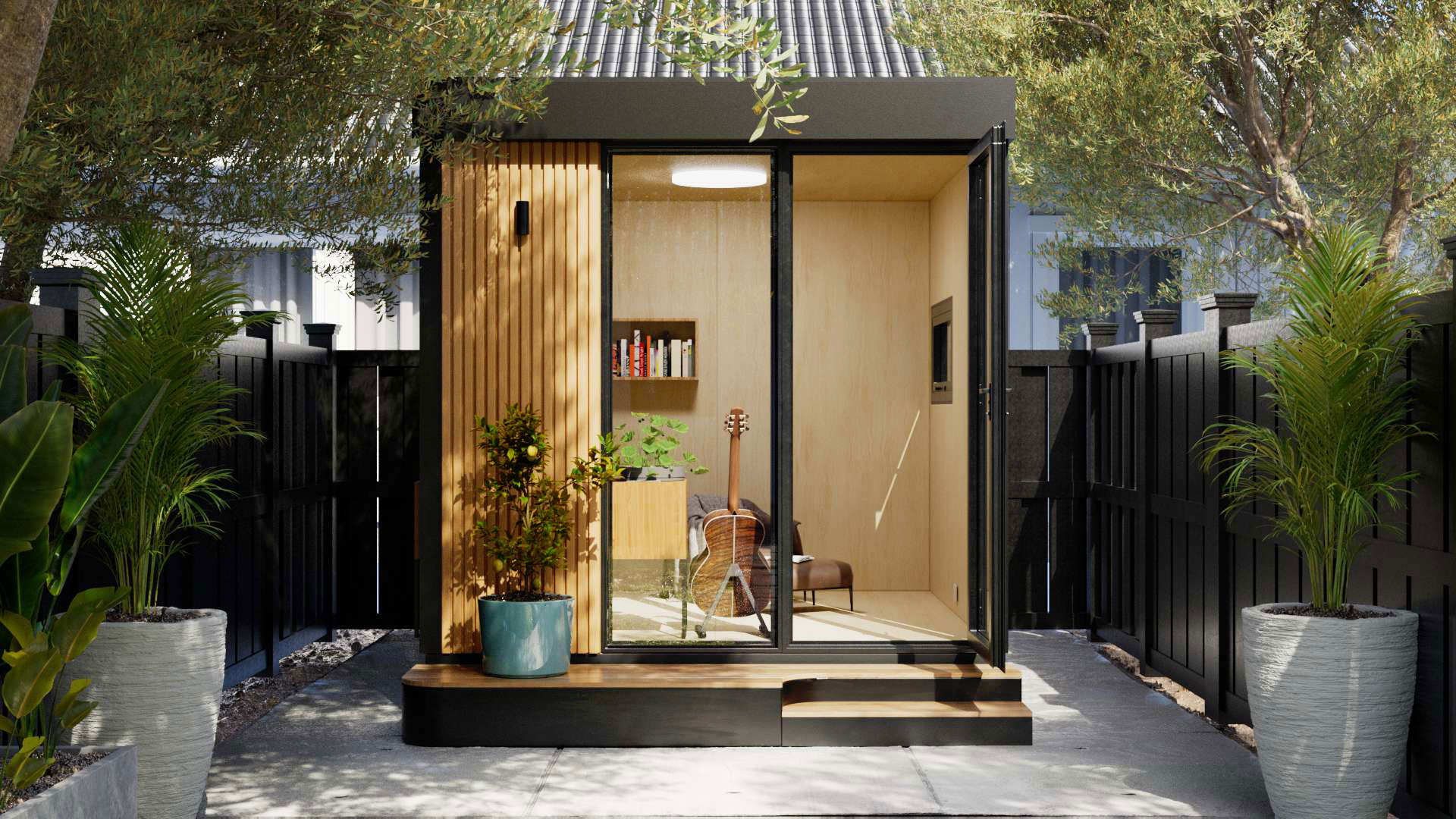 Pros

Cons

No permit required
Does not come with any furniture
Plug-and-play features
One-year warranty
An affordable alternative
Final Thought
ADU design trends have been changing recently and are likely to continue doing so for many years to come. If you want a modern ADU that looks trendy and technologically advanced, consider the three awesome options available at Autonomous. Each of these dwelling units is designed to meet your needs and make your rental unit stand out.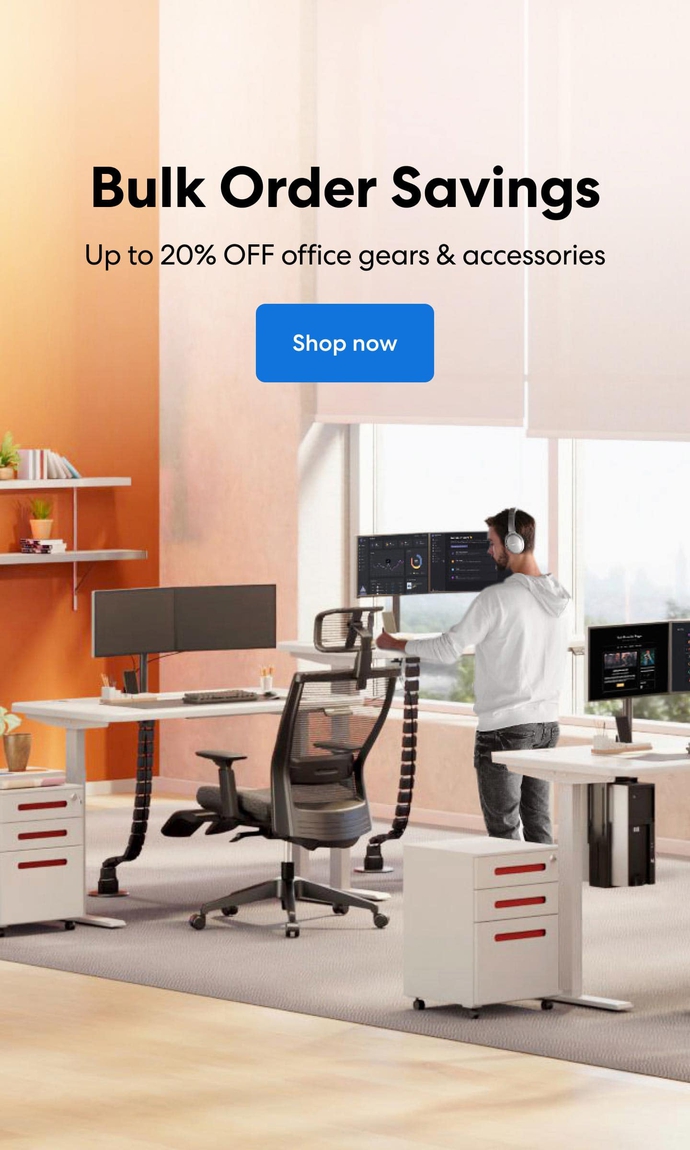 Subcribe newsletter and get $100 OFF.
Receive product updates, special offers, ergo tips, and inspiration form our team.