Workplace Inspiration
ADU in Santa Cruz County, CA: Rules, Regulations & Requirements

Jessica Martinez
|
Nov 17, 2023
614 Views
The construction and uprising of ADU Santa Cruz County is an ever-increasing trend because of the obvious fact that Santa Cruz has a housing shortage. This is also part of why Santa Cruz ADU requirements are much less complicated and more easygoing in this region. From allowance of container homes in California to building your own prefab homes in California, Santa Cruz is a land of ADUs as secondary living spaces on the primary property.
Regarding knowing all about Santa Cruz County ADU rules, we have curated the perfect guide to help you through this entire journey. So read on and explore all you need to know about them.
What Are the Pre-Approved ADU Plans in Santa Cruz?
Considering the shortage, as mentioned above, of living properties in Santa Cruz, the region is one of the few to have pre-approved ADU plans. This means there is a certain set of rules and regulations for ADUs, which are pre-approved by the state to speed up the completion of ADU construction. This is also done to speed up the otherwise slow and time-consuming permitting process for accessory dwelling units.
These pre-approved adu plans in Santa Cruz require the interested party to bring a site plan, an energy use plan, and a county-created ADU plan to get a permit within 30 minutes of application submission. Pre-approved plans would be free from permit review costs and deemed "permit-ready" if they had received approval from a building authority and all pertinent agencies. Residents could download the pre-approved blueprints from the planning department's website for free.
Santa Cruz County ADU Rules and ADU Requirements
Most of the ADU grants in California resemble different parts of the city. Still, some zones have different plans depending on the housing and economic situation of the region. Regarding Santa Cruz ADU rules, there are some specific laws regarding the property's construction, rental, and living value.
Types of ADU Permitted
The permit of ADU is valid for any property with a primary residence already, and the property is being used for residential purposes only. Regarding the types of ADUs permitted according to the California ADU law, there can be standard ADUs, attached or Detached ADUs, or junior standards ADUs.
State Laws
The Santa County State laws have possibly made ADU construction much easier and hassle-free. These state laws include streamlined ADU construction reviews, lower fees, easier development standards, easygoing parking specifications, and even a Junior Accessory Dwelling Units allowance. The state laws also cover short-term rentals and permissions on separate sales of ADUs.
Rentals
Like Los Angeles ADUs regulations or even San Diego ADUs regulations, short-term rentals are prohibited on any ADU property. This includes rentals for less than 30 days at a time. This makes an ADU ineligible to be used as an Airbnb or a vacation guest house.
Number of ADUs Allowed
The number of ADUs allowed depends on the family dwelling units on a property. Only one ADU and one JADU are allowed on properties with single-family residences. Two separate ADUs, which may be linked to one another, are allowed on sites with multi-family homes, and up to 25% of the units may have an ADU built out of previously unused space, such as a garage or storage area.
ADU Size
For ADU size and awareness, you can follow the same regulations as the other parts of California. Within Santa Cruz County, the ADU size regulations meet the same as
Bakersfield ADUs regulations or the Anaheim ADUs regulations, because the size of ADU depends on the type of ADU and must meet the minimum living value set by the government. Your ADU height must be at least one-story tall with a height of 16 feet to qualify as a living space.
Frequently Asked Questions
How does Senate Bill 9 Impact how many ADUs I can build on my property?
Senate Bill 9 allows the construction of one primary unit and one ADU on your property; hence, two units per split lot are allowed according to Bill 9. However, one of the two units must include ADU, while the other is the primary unit.
Does Santa Cruz County have any ADU construction plans that are "Pre-Approved"?
Only a few. Santa Cruz County is developing pre-approved ADU plans for detached ADU structures, as this will speed up the building of ADUs in a region where they are highly needed. However, most zones of the Santa Country do have pre-approved ADU construction plans uploaded on the Santa County Construction websites.
Are any site standards Flexible? Can I reduce required setbacks or build a taller ADU?
Santa County's minimum setback range is at least 4 feet from the property's side and rear lines. This is for detached and Attached ADUs. For conversion and Junior ADU, only a sufficient distance has to be maintained, which ensures fire safety. However, minor flexibility can be expected in the development permit of an ADU.
Only one permit will be required for a little variation in the size of ADU. For relief from other structural standards, however, you will need a permit approved by the office.
I had a non-conforming adu or other accessory structure that was destroyed or will be demolished. Can I rebuild an ADU using the same footprint and dimensions?
Yes, provided that the ADU wasn't demolished or didn't get damaged because of any safety hazards, it is possible and allowed to construct an ADU in the same place, footprint, and dimension. You can also demolish an ADU and rework the entire project again. In the same way, you are also allowed to build an ADU in the same place destroyed by any unfortunate incident, such as a storm or a fire, but you must ensure the new structure meets the safety standards set by the law.
Are ADUs subject to environmental constraints such as riparian buffers and wildlife habitat protection areas?
Yes, all the ADUs in the Santa County region are restricted to comply with the environmental constraints. They must not be damaged or harmful to the residents of that secondary unit.
My parcel was part of a subdivision where building envelope areas were defined. Where can I build an ADU?
Building an ADU within the envelope area of the site is advised. The ADU better be attached or close to the primary building (while meeting the minimum setback requirements, too). The approval of ADU outside the building envelope will require an even more extensive permission process and can be tougher to maintain.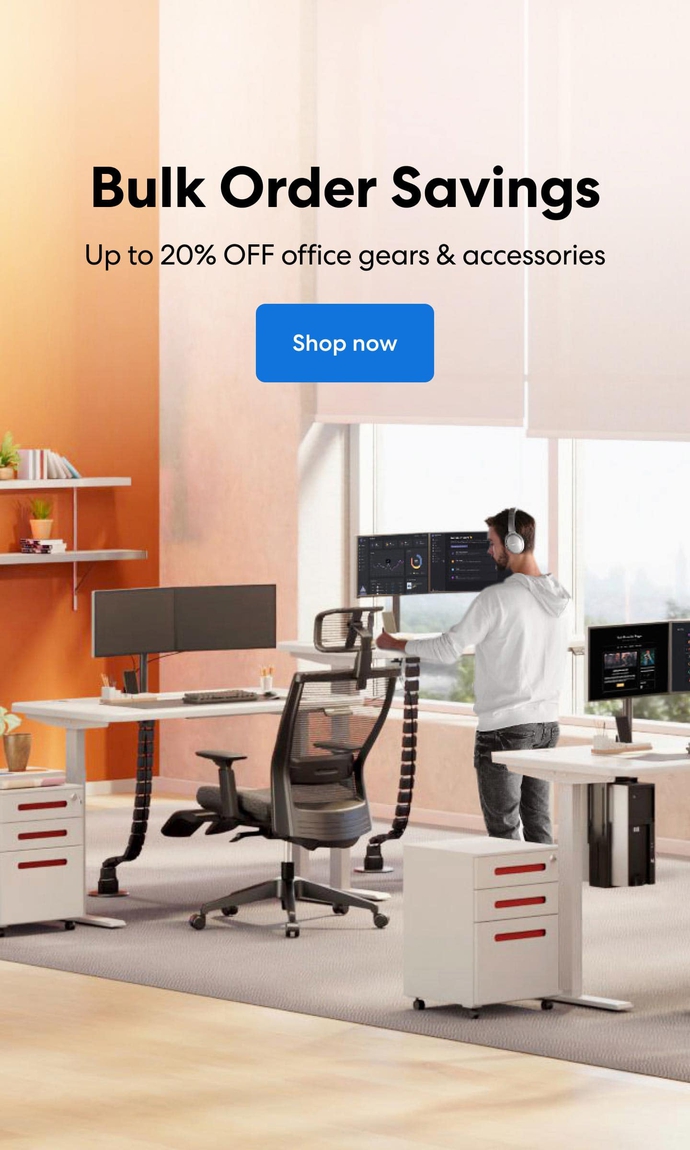 Subcribe newsletter and get $100 OFF.
Receive product updates, special offers, ergo tips, and inspiration form our team.