Workplace Inspiration
Anime Gaming Setup With 8 Must-Have Accessories

Autonomous
|
Nov 19, 2021
3,986 Views
Change is a good thing once in a while. If you are looking for something to change your gaming setup, you have come to the right place. We are going to offer you a list of accessories that will help you build an anime gaming setup. Some of them are as follows.
Anime Gaming Setup with 8 Must-have Accessories
Tired of the same gaming accessories? Do you want to upgrade your gaming setup? Then, check out the following list of must-have gaming accessories now.
1. Anime Mouse Pad with All Characters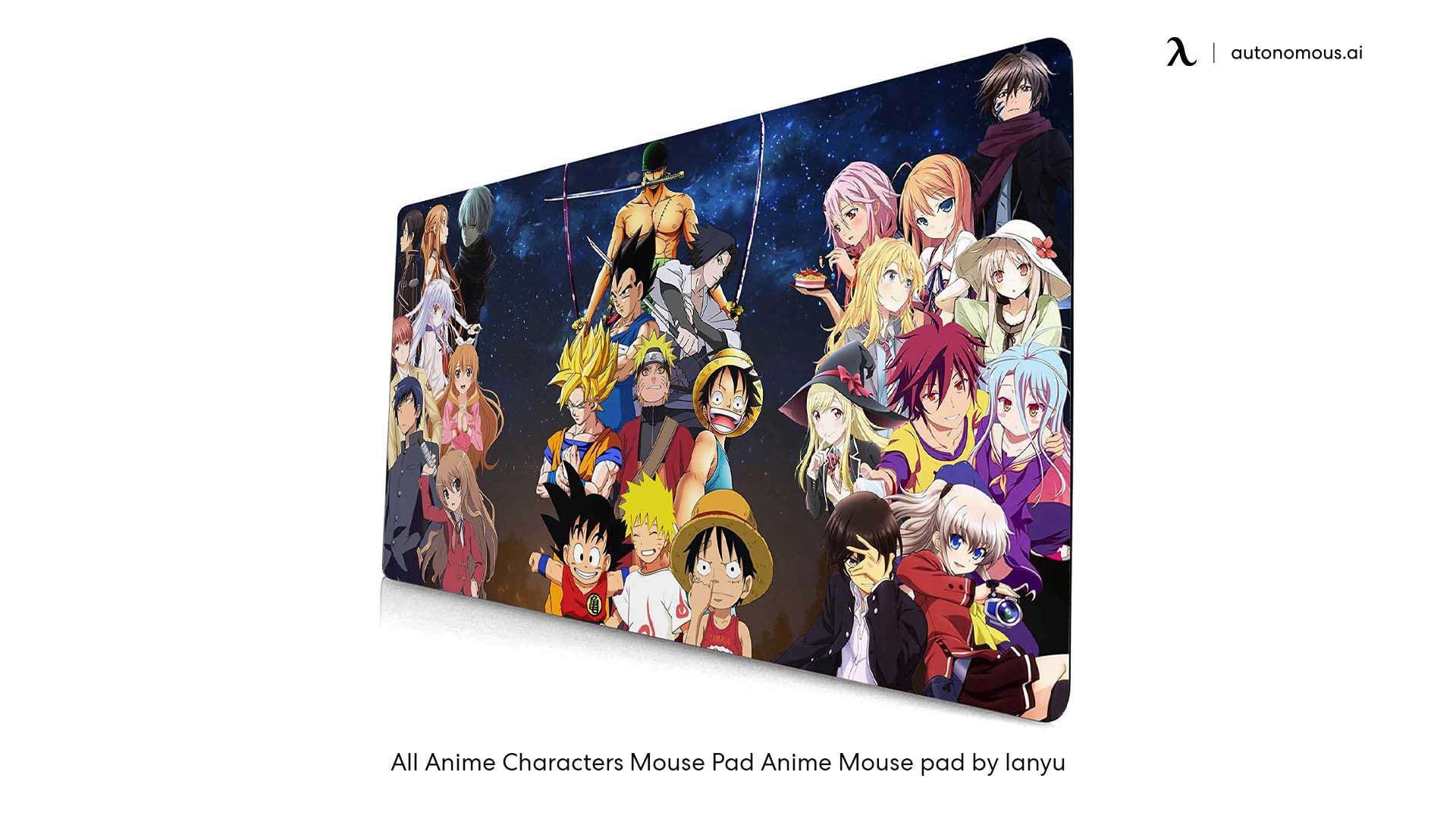 An anime mouse pad with all characters will feature all the classic characters of anime. For instance, it will have Hunter X Hunter characters, Goku of Dragon Ball Z, as well as characters from Death Note. You can place this mousepad on your L-shaped gaming desk.
It will help you transform your normal desk into an anime gaming desk. This mouse pad measures 35.4 inches in width and 15.7 inches in length. It will cover the entire keyboard and keep enough room for your mouse to move around.
The surface of this mouse pad is smooth enough for you to maneuver your mouse. It will also help you maintain good control. The bottom has a rubber material, so it will not scrunch up or slide easily. It is waterproof; even if you put it in a washing machine or drop drinks on it, it will be as good as new.
2. Gaming Pink Cat Headset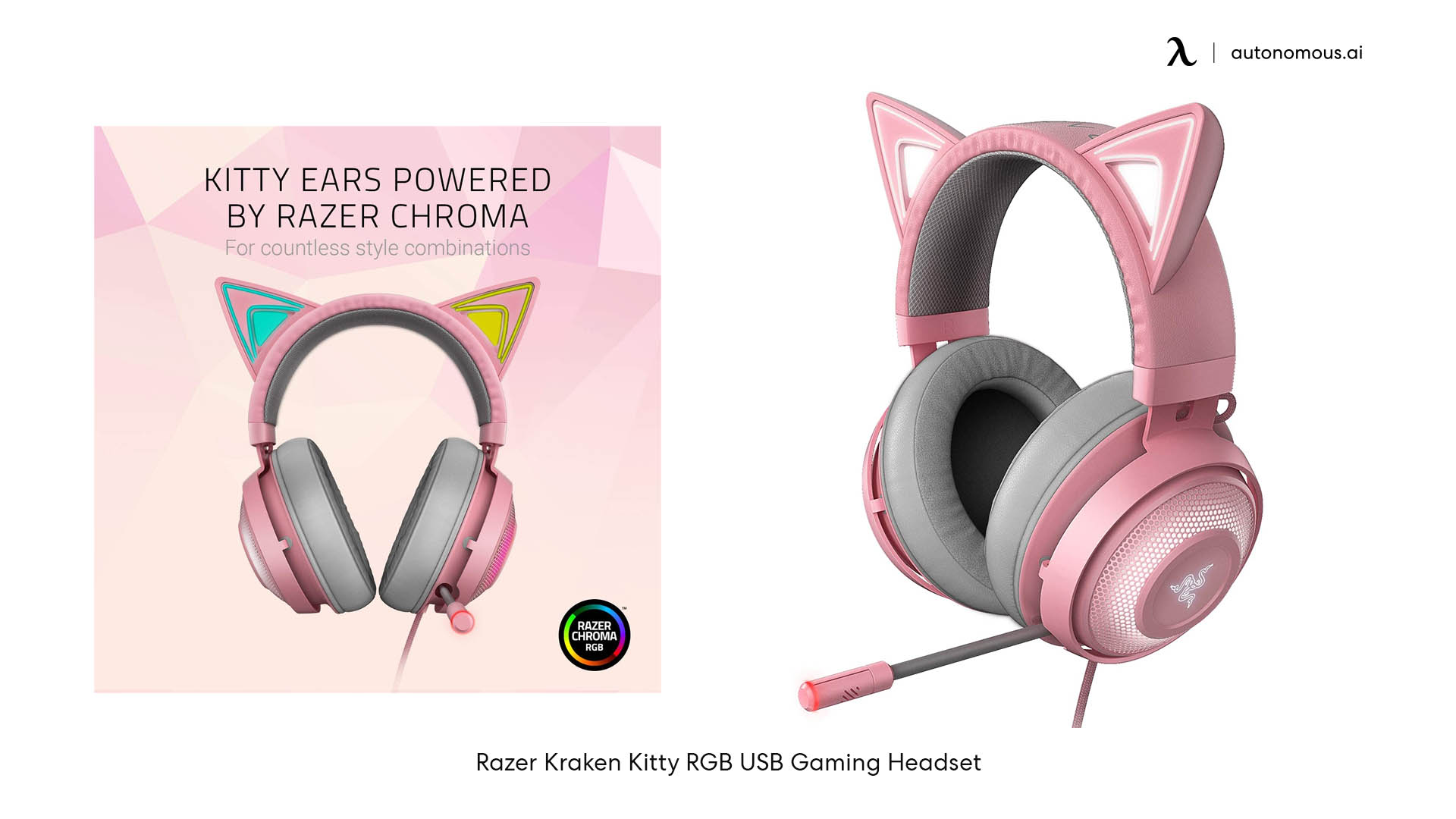 If you want an anime gaming setup, what will be better than a gaming pink cat headset? They are not only cute in their appearance, but they even light up. This headset is also good in terms of its performance. It has a 7.1 surrounding sound that enables you to hear things from all sides.
If you play like a first-person shooter, this feature will be of great advantage. You can hear your enemy before they will be able to hear you.
The vibration experience will provide you with a 4D experience. This will take immersion to the next level. In case you do not need the vibration, you can simply turn it off.
All of these make it one of the best anime gaming accessories. It will further blend well with your anime gaming furniture. It has an adjustable band that offers you a comfortable gaming experience.
3. Room Panel Screen Divider
You may want something for your anime gaming setup that will help divide your gaming room while giving you enough privacy. The panel screen with Japanese blossoms will do just the trick. It is long with four different panels.
In terms of width, it is 71 inches, and it also measures the same in terms of its height. Therefore, you can even change your clothes behind it so that no one will be able to see you. The frame will be stable, and its panels will be made from rice paper.
You will not have to assemble this for your white desk for gaming. This is because you will have to only pull it out, and it will do its job. You can fold it flat once you are done using it.
4. Snowman Miku Space Cap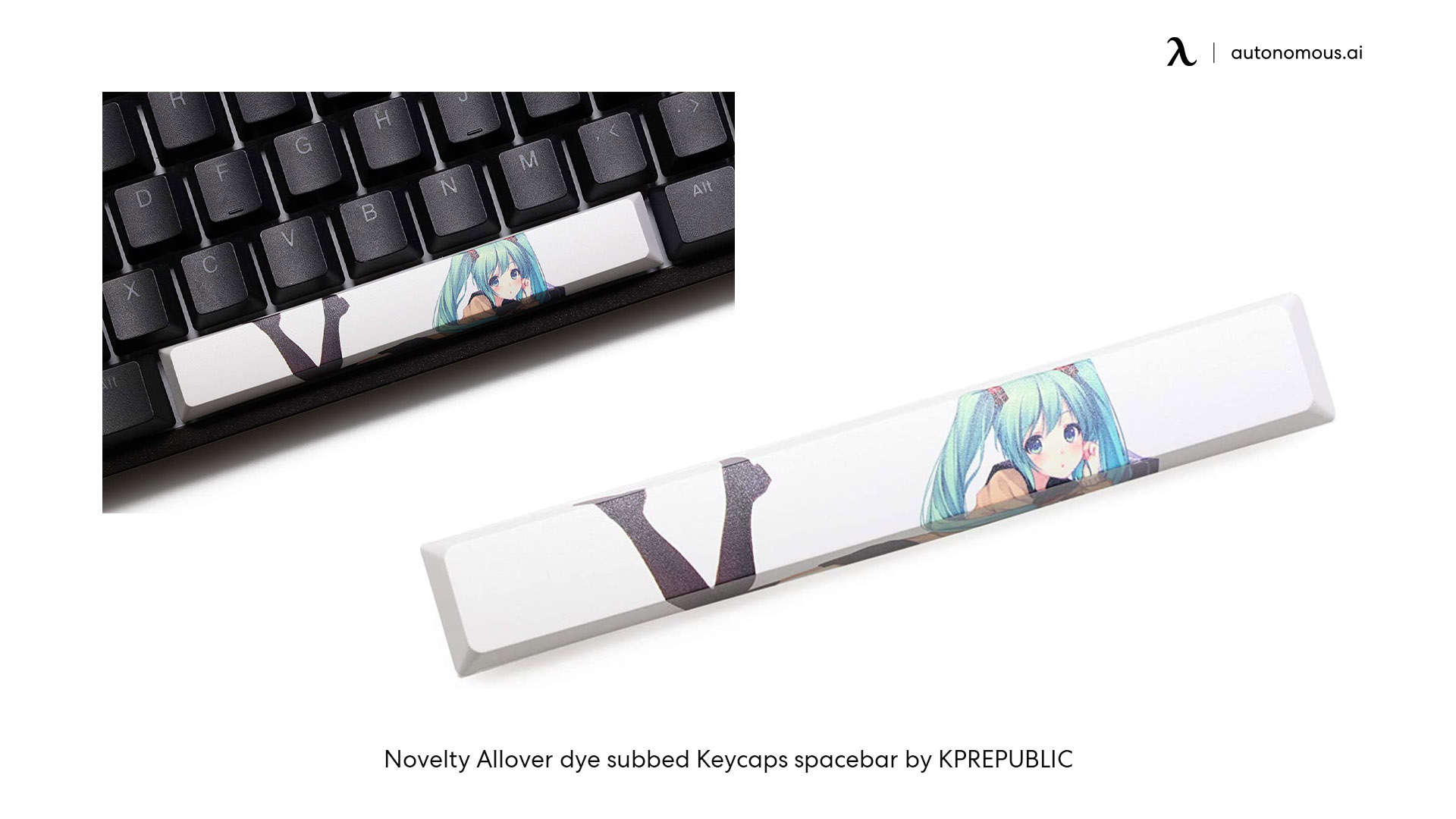 These are one of the best anime accessories for the desk. If you are a fan of any anime series, you can use this space cap. It comes with an easy installation procedure and goes with most keyboards.
The print is resistant to scratches. So, you do not have to think about leaving any marks while you are using it. And, the best thing, it comes at a very cheap price.
5. Gaming Sailor Moon Mouse
Any chance you like the Sailor Moon? Then you will love this gaming sailor moon mouse. This will go well with your L-shaped desk gaming setup.
It comes in a pink color that will capture everyone's attention. Hence, it will be suitable for your gaming desk with an anime setup. Moreover, it enables you to prevent any fatigue when you are gaming for a few hours. In addition, it enables you to glide your hand easily.
6. Demon Slayer Large Mousepad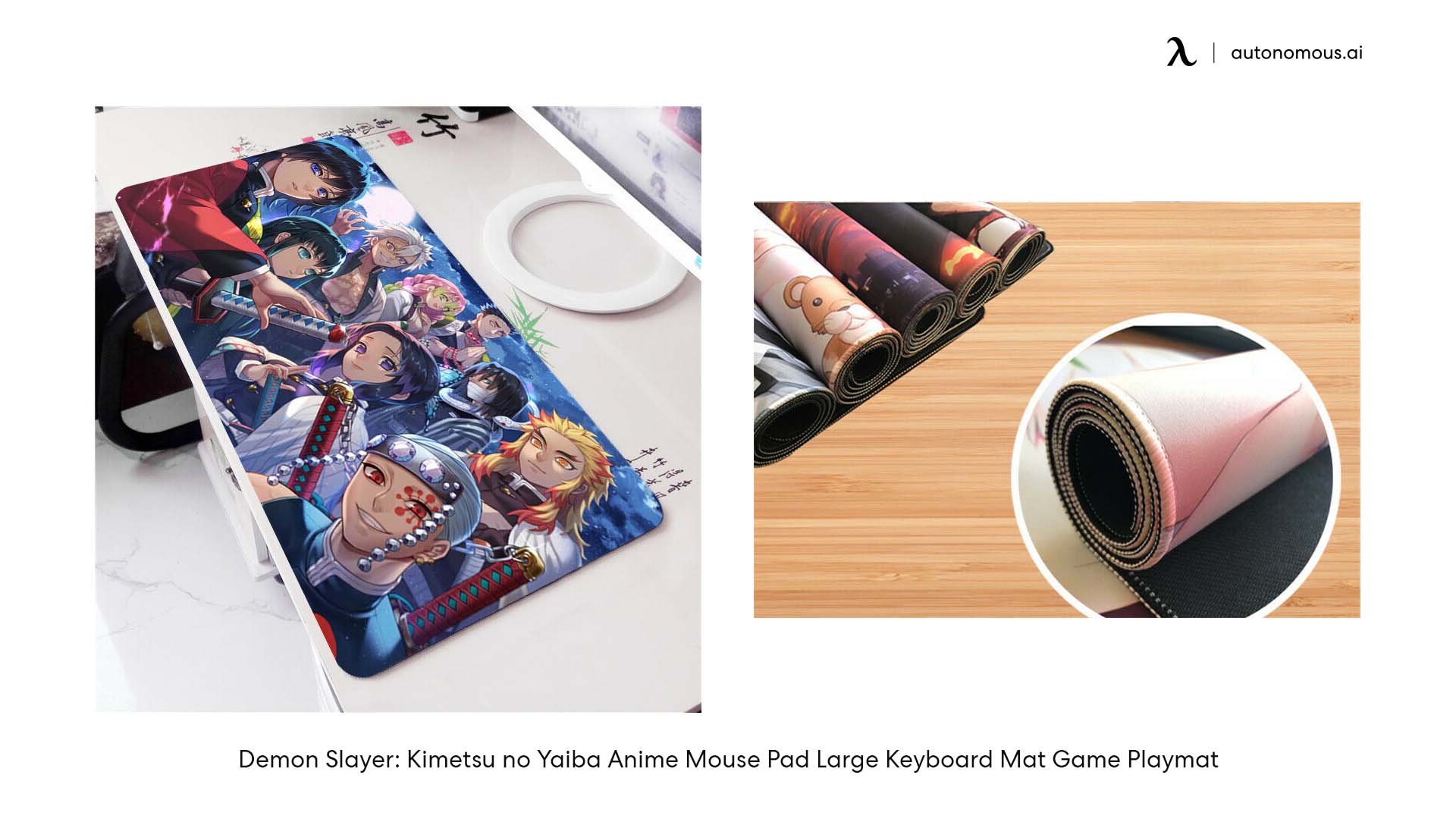 This mouse pad will feature all characters from the series Demon Slayer. In addition, it has an effect that locks the colors without allowing them to fade away. Apart from gaming, you can also use it in your office for a comfortable experience.
The rubber material is environment-friendly and smooth with a non-slippery base. Therefore, while sitting in your streamer chair, you will be able to manipulate the mouse easily when you are using this mouse pad.
7. Anime Gaming Chair Mat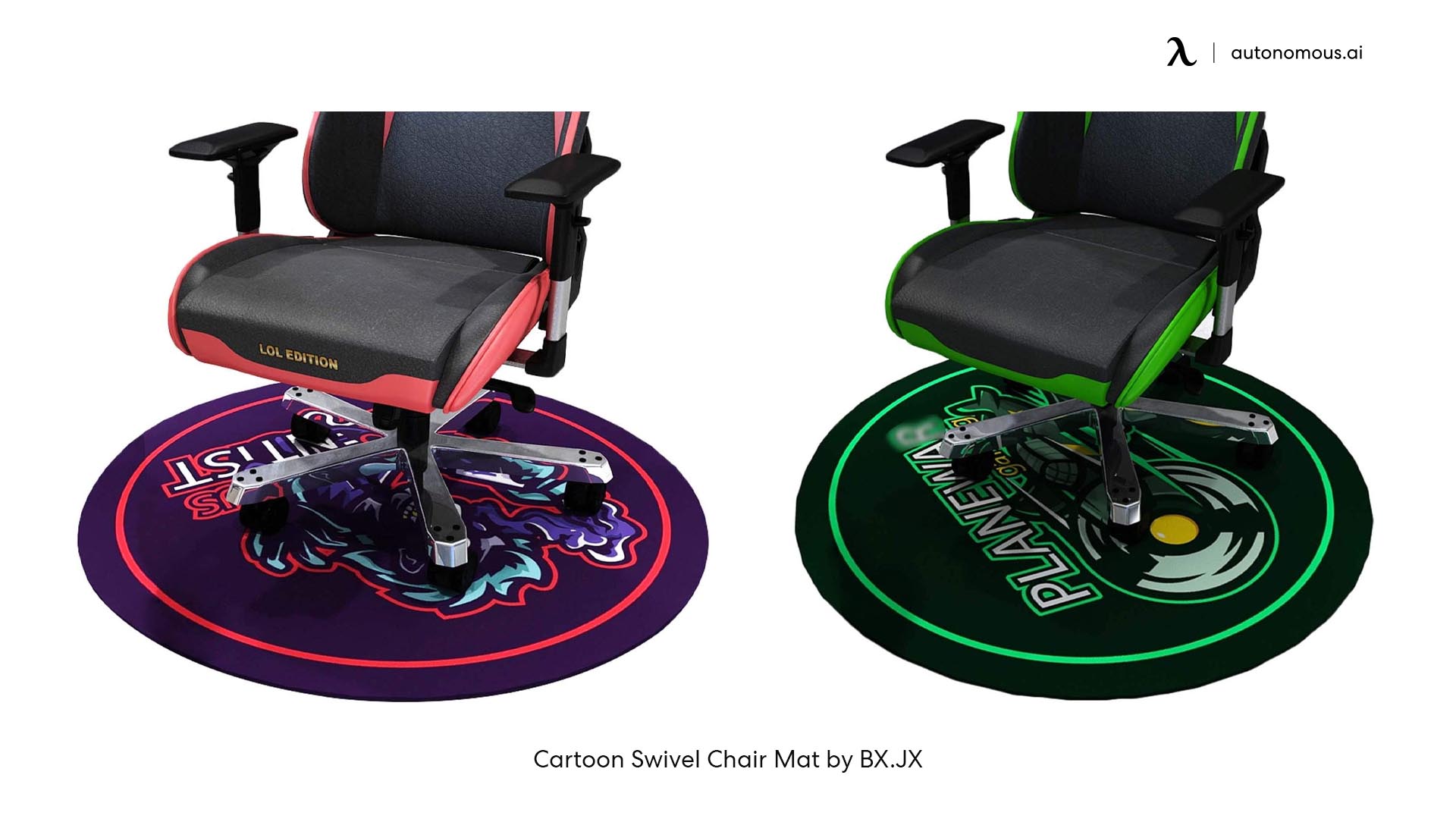 This chair mat is perfect for placing under your anime gaming chair. It will help you protect the floor against any form of scratches and marks. Moreover, it is suitable for hardwood, laminate, concrete, and vinyl floors.
It has a durable and high-quality material. The top of polyester fiber is carpet-like and soft. Another benefit of using this chair mat is that it is flame-retardant and water-resistant.
8. Kawaii Anime Desk Mat
This large anime kawaii desk mat can hold many things. For instance, it can include all your essential desk items along with your mouse and keyboard. The mouse pad comes with a fine braid material that allows accurate and smooth mouse movement.
Its rubber base holds the mat in its place firmly. This prevents your mouse from moving off the mat. You can choose from various kinds of color samples. 
Conclusion
From our list, you can select various items from your anime gaming setup. It will enable you to create your anime universe where you can play games with your friends. Moreover, it will transform the look of your entire gaming space. Therefore, do not wait and give your aesthetic gaming setup the perfect makeover. Just check out the above list carefully and grab the ones that will suit your purpose the most.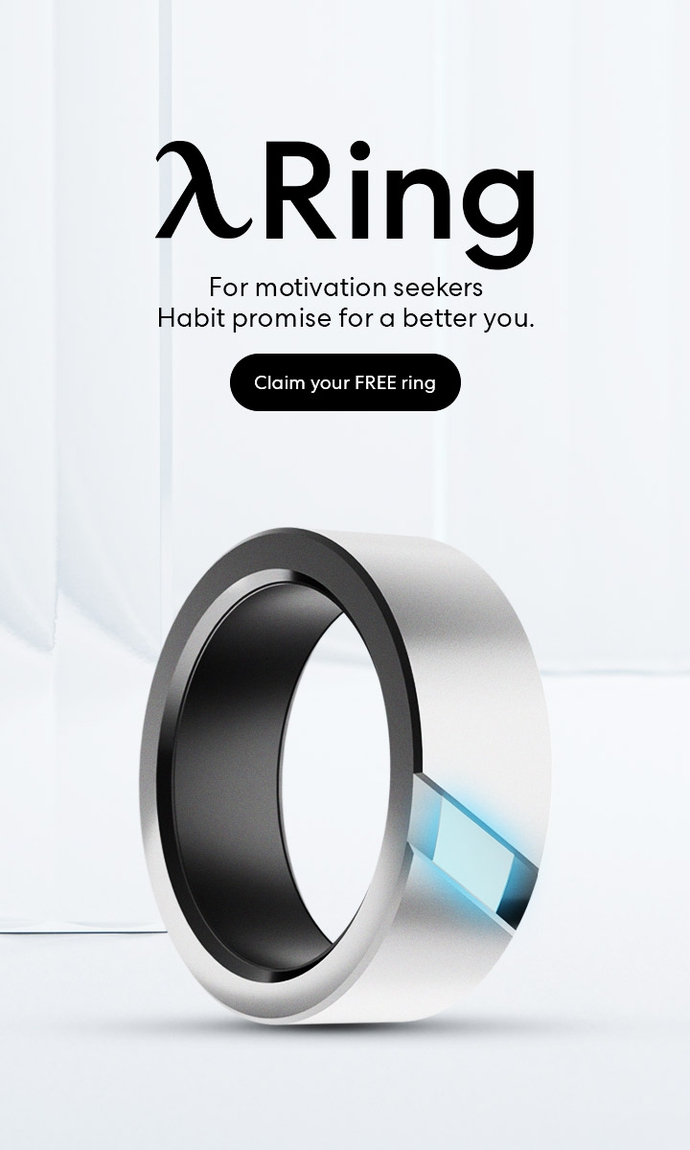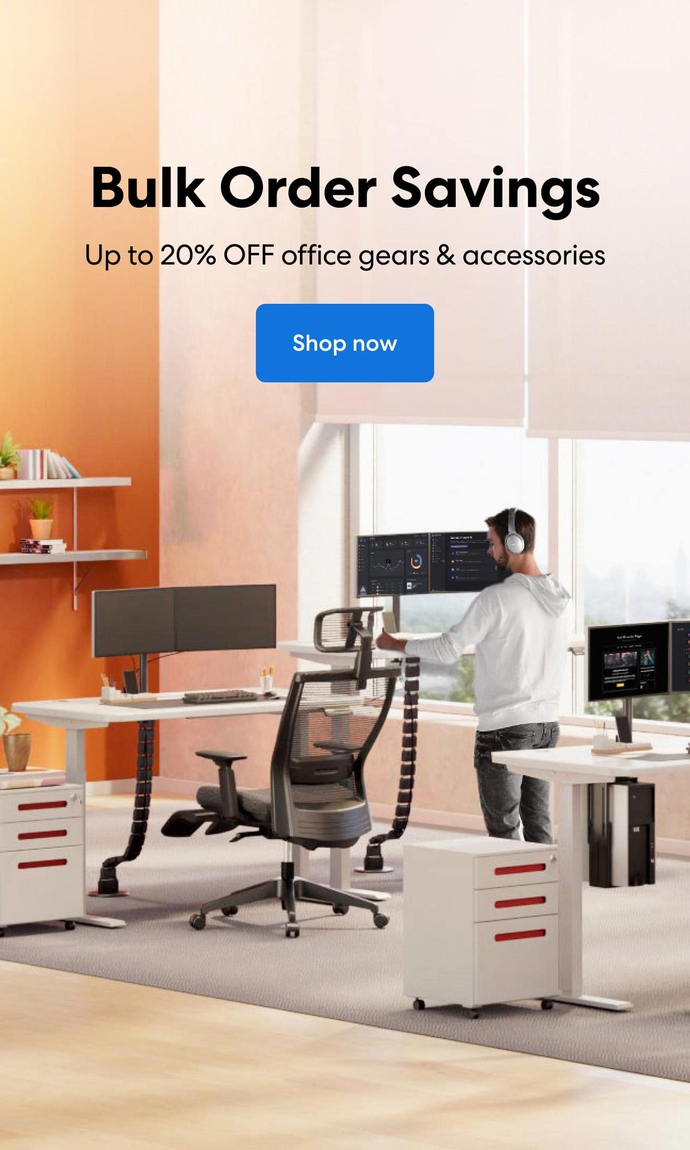 Subcribe newsletter and get $100 OFF.
Receive product updates, special offers, ergo tips, and inspiration form our team.