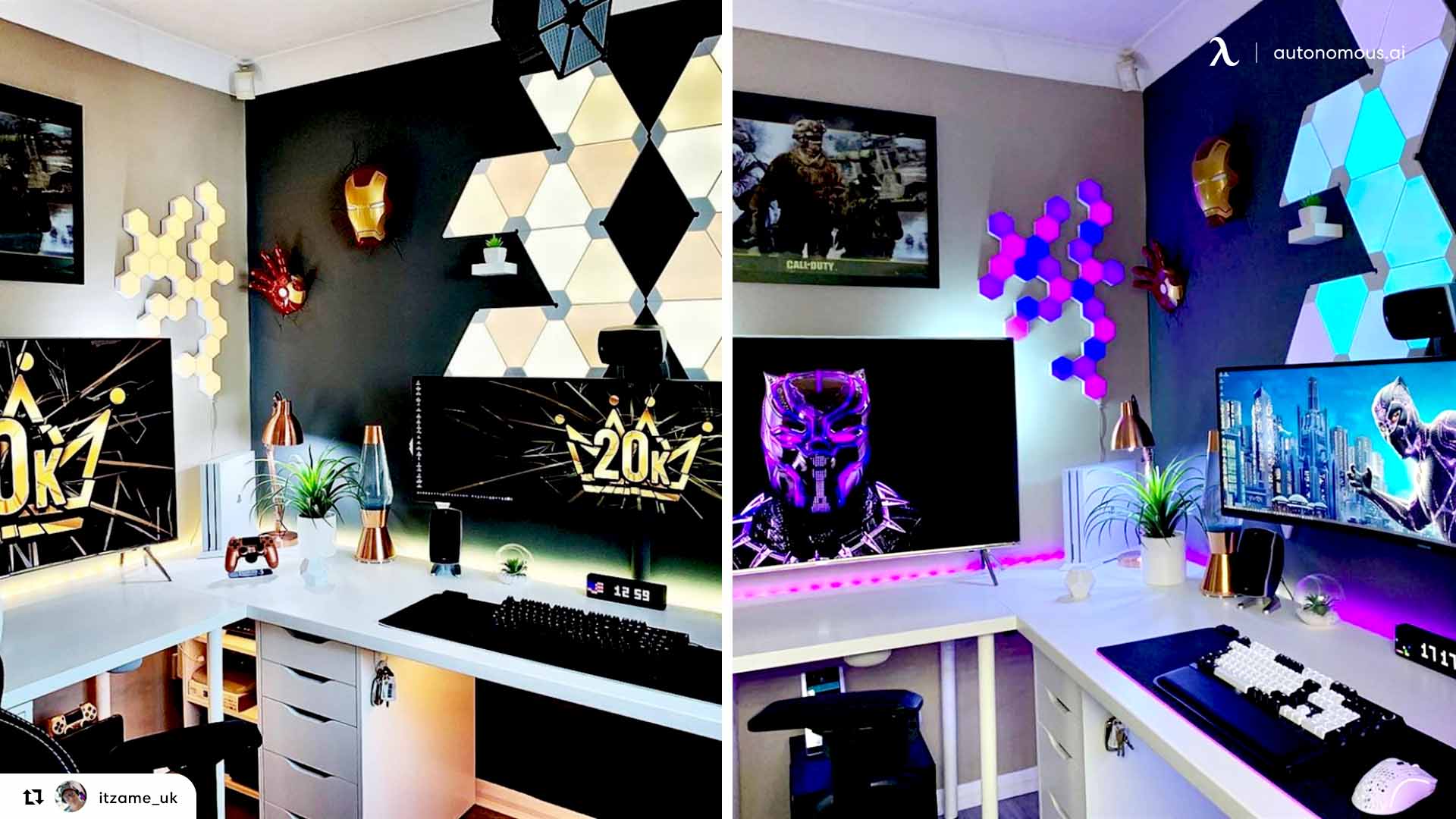 Workplace Inspiration
10 Best L-Shaped Desk Gaming Setup Ideas for Gamers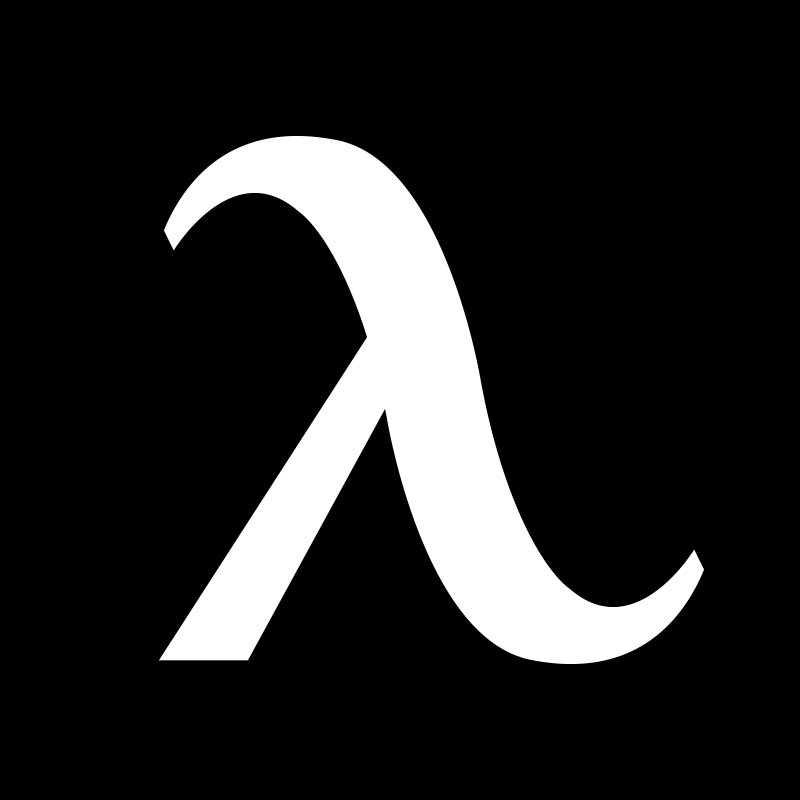 Autonomous
 | 
Mar 13, 2021
Are you a hardcore gamer who is looking for a reliable gaming setup to have the best gaming experience? We know that gamers like you are usually looking for a setup that could maximize their satisfaction with their gaming experience. Most of you are aware that the L-shaped desk gaming setup is the latest fad.
However, there is always some room for innovation, and you can enhance your gaming experience by having some unique alterations in your L-desk computer setup. If you are looking for some ingenious ideas of how you can revolutionize your gaming setup to make your experience better, you are at the right place. We have shared a gaming setup guide here that discusses the best L-shaped desk gaming setup ideas to ensure you have the most comforting and enjoyable gaming experience.
10 Best L-Shaped Desk Gaming Setup Ideas
1. Get a Suitable Desk
Even if you have decided that you will be going for an l-shaped desk, you will have to choose the one that best suits your gaming requirements. To ensure that you have an ergonomic gaming experience, we suggest that you buy an adjustable standing desk.
Since you play for longer hours, you might feel like playing while sitting and later standing for some time. In this way, you avoid the common back pain and muscle strain that gamers often encounter upon spending longer hours on screen. An adjustable standing desk makes this possible and also helps reduce any strain on your eyes.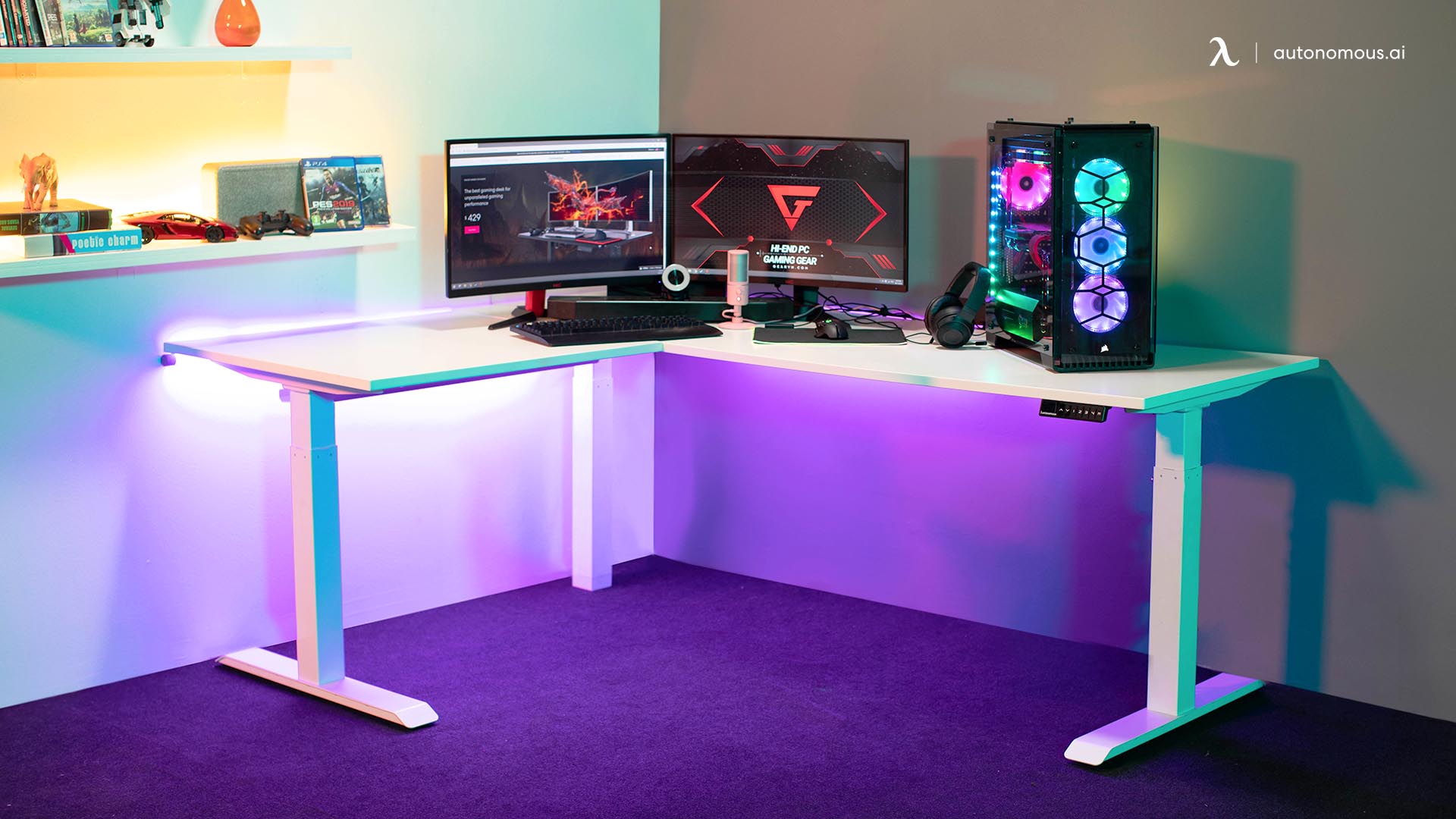 As far as selecting the right corner desk gaming setup is concerned, you need to evaluate that on the basis of the time you will be spending while playing and the size of your gaming setup. The L-shaped desk is an ergonomically designed corner standing desk that itself is available in a wide variety.
You can find XL and executive-sized desks available that can easily carry three monitors and two CPUs gaming setup. It is always better to go for those standing desks that have the capacity to carry and lift a larger weight.
2. Invest in an Ergonomic Gaming Chair
If you are a hardcore gamer, you will be spending a lot of time with your PCs. It is ideal to get an ergonomic chair as that will make your life easier. Such chairs help reduce any strain on your back and elevate your gaming experience. Providing you with ideal lumbar support, such a gaming chair makes your gaming hours smoother and helps you have an extended gaming session that any gamer would love.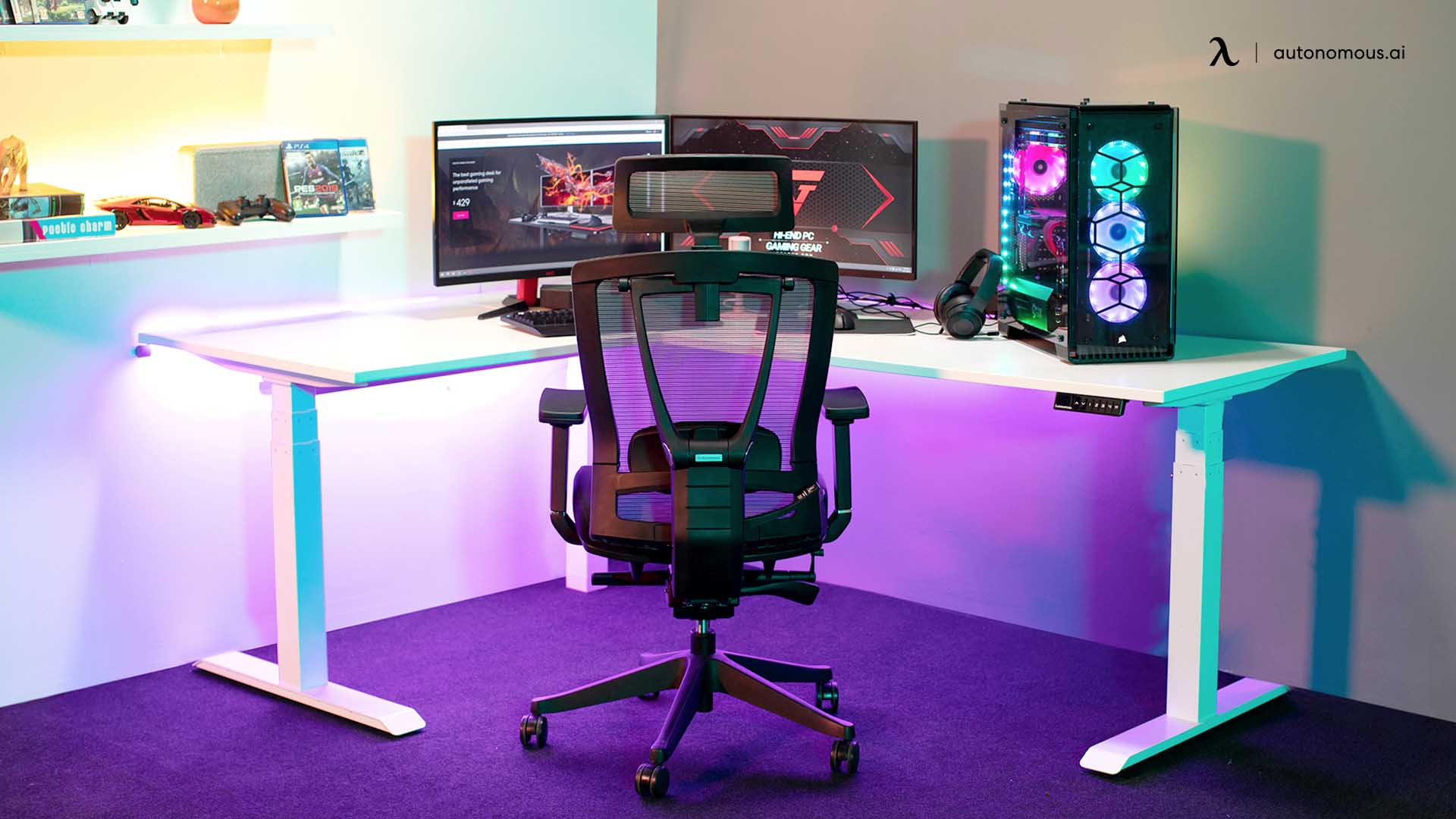 3. Add Some Vibrant Lights
Although the combination of an L-shaped desk gaming setup with an ergonomic chair is an ideal combination, you can add more fun to your gaming experience by putting some LED desk lamp and neon lights around your L-desk computer setup.
If you are usually gaming during the day, you can even choose to set up your computer desk near to a window or some natural light source, as that also helps reduce strain on your eyes. Using your PC in a dim-lit area can be really harmful to your eyesight and affect your eyesight in the longer run. So, having a durable, high-quality light source helps you have a healthier gaming experience.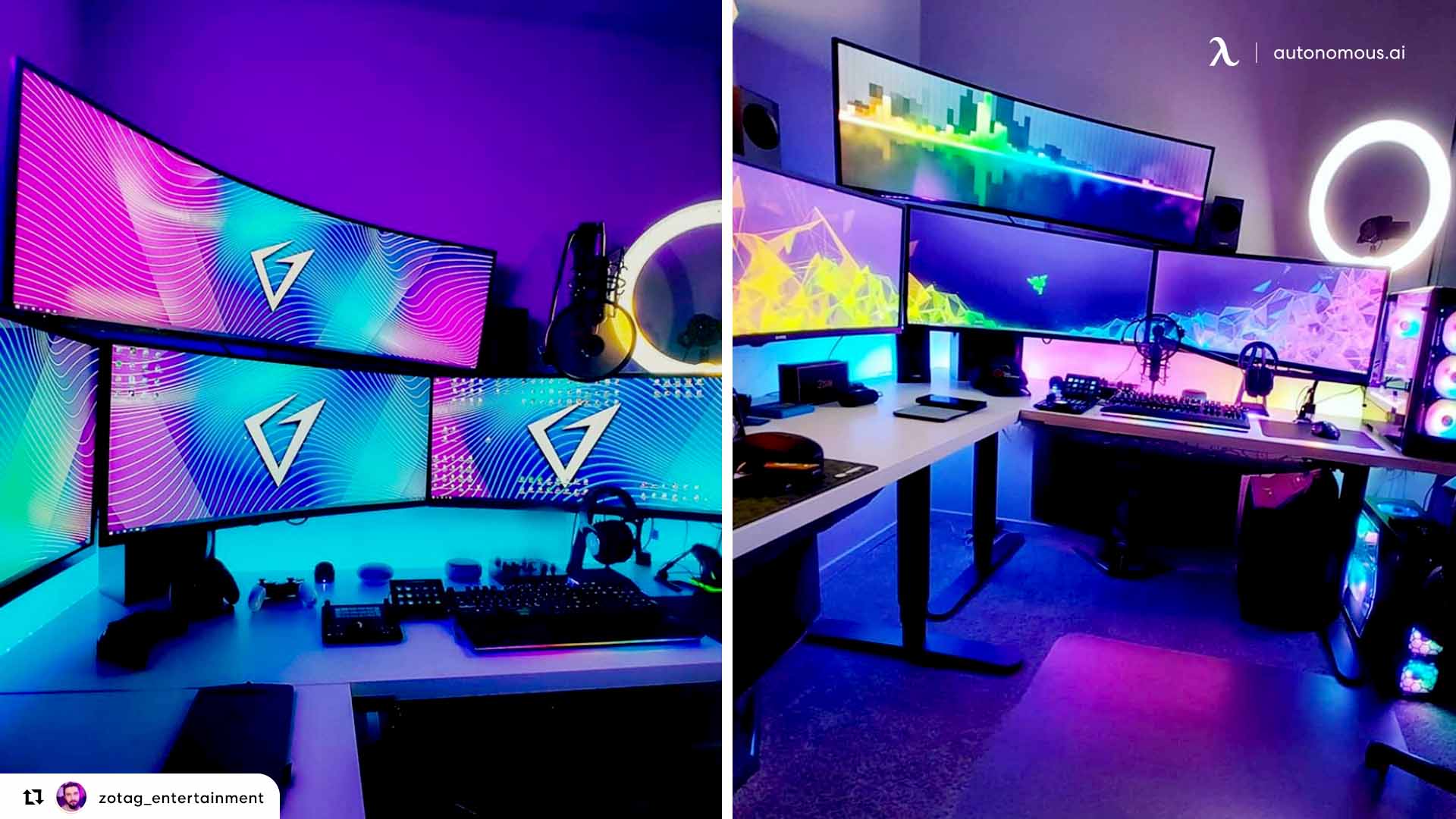 4. Choose a Monochromatic Color Scheme
A monochromatic color scheme like having your entire corner desk gaming setup of white or black color can give a tidier look to your gaming setup. This not just makes you less frustrated during the gaming sessions but also helps maintain your calm and improve your performance as a gamer.
Your selection of color for your adjustable gaming desk is dependent upon your taste, so it is ideal to choose a single-color scheme that is satisfying for you.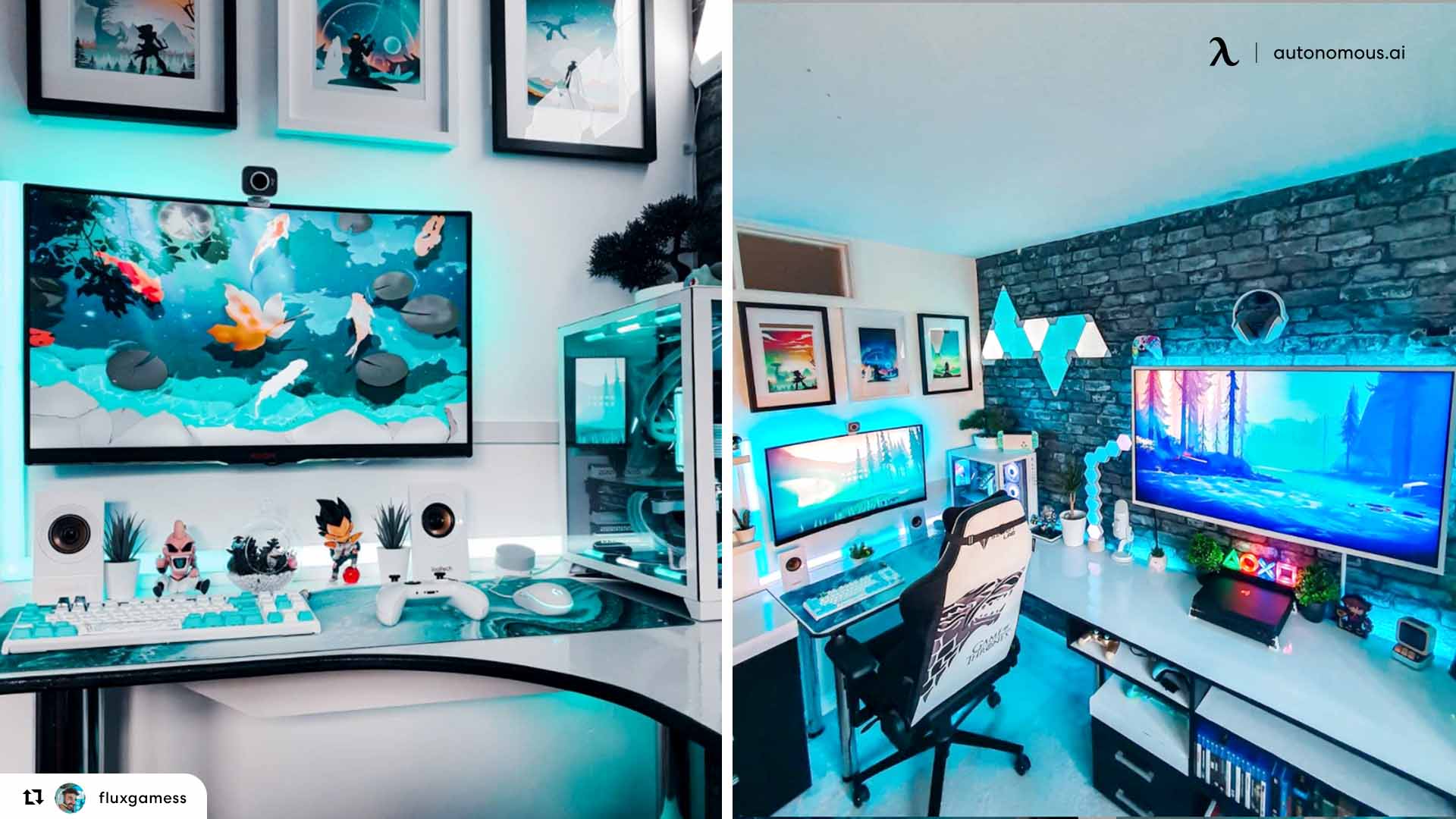 5. Go Cordless
It is always too distracting and frustrating to have multiple cables lingering around your ultimate gaming desk setup. This can impact your gaming experience negatively. When your gaming workstation is not much tidy, you don't feel like playing for longer hours. In addition to this, your gaming performance is also impacted negatively.
We suggest you invest in a wireless monitor and a Bluetooth keyboard and mouse to have a hassle-free gaming experience. The clearer the appearance of your gaming workstation, the better the gaming experience you will have.
6. Invest in a High-Quality Mouse and Keyboard
As a gamer, having desk accessories like a high-quality mouse and keyboard makes your life easier, so it is always better to invest in them. You can think of buying an ergonomic mouse and keyboards that help you have a smooth gaming experience.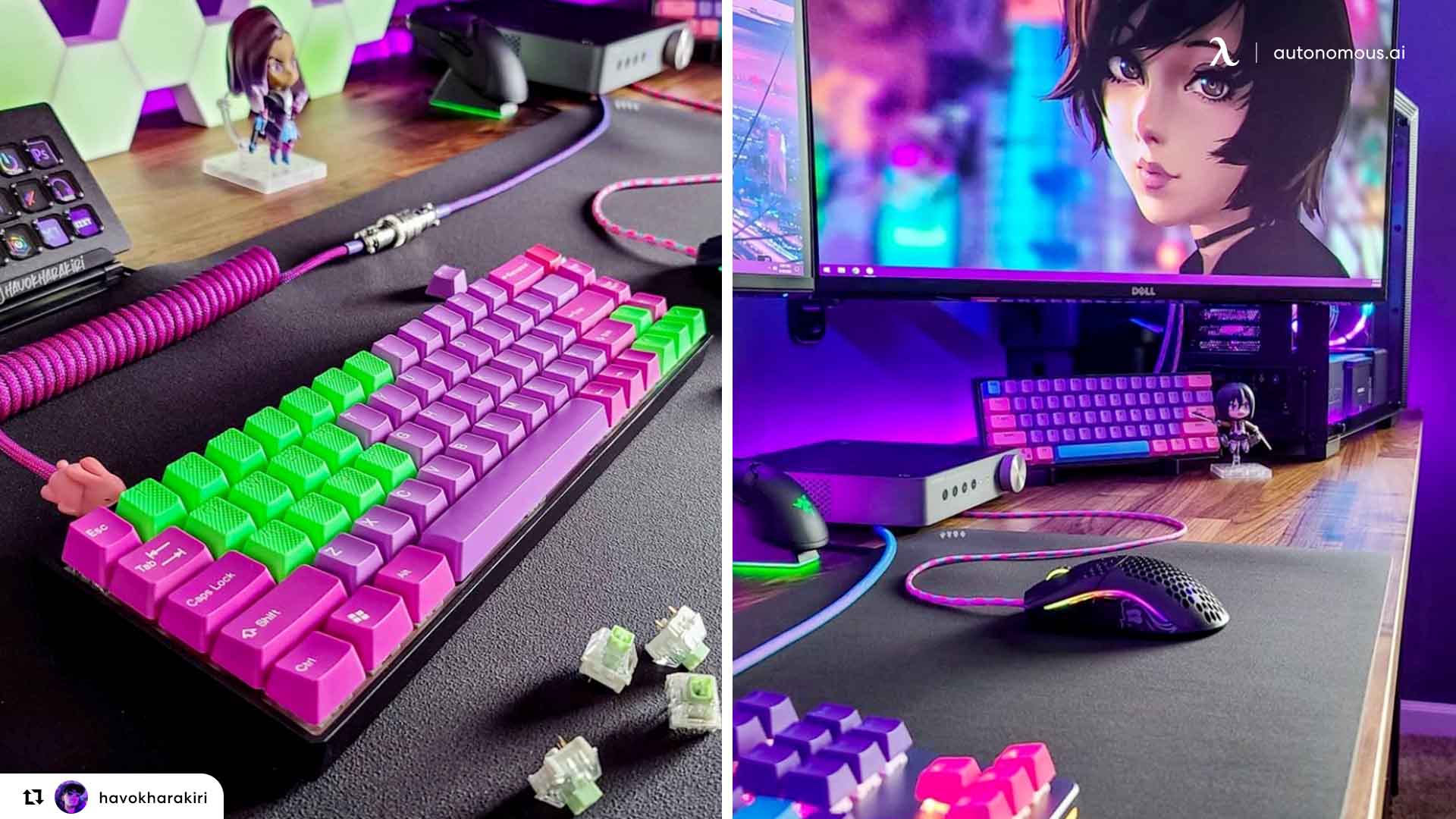 7. Use Anti-Fatigue Mats
Since you will be playing both while standing and sitting, having a suitable ergonomic chair gets you a suitable surface to sit. Nevertheless, an anti-fatigue mat togethering with L-desk computer setup can come in handy if you want a comfortable surface to stand. These mats help reduce any muscle strain and help you have extended gaming sessions with ease.
8. Get a Monitor Stand
Spending more time with your monitor playing games can cause a severe strain on your neck. A monitor stand helps keep your laptop or PC at the right angle on your L-shaped standing desk to avoid any muscle strain; therefore, getting a monitor stand can reduce the likeability of any such injuries, hence make your gaming experience better.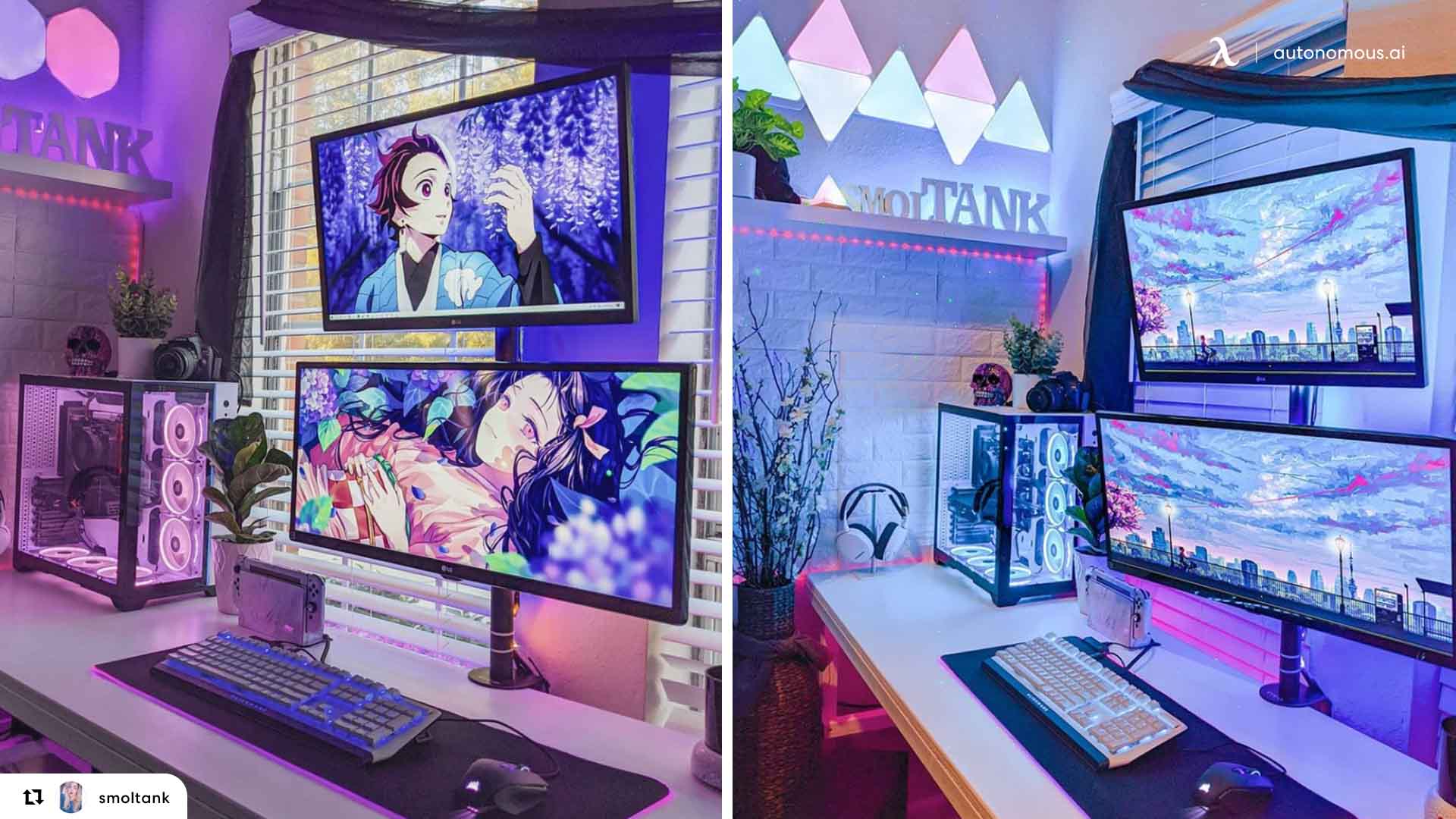 9. Use Multiple Monitors
As a gamer, you can elevate your gaming experience by buying a larger monitor or investing in multiple monitors computer desk setup while planning your L-shaped desk gaming setup. This not only gives you a wider and clearer vision but also allows you to give a better performance. So overall, you get an immersive gaming experience when you couple multiple monitors with your l-shaped desk.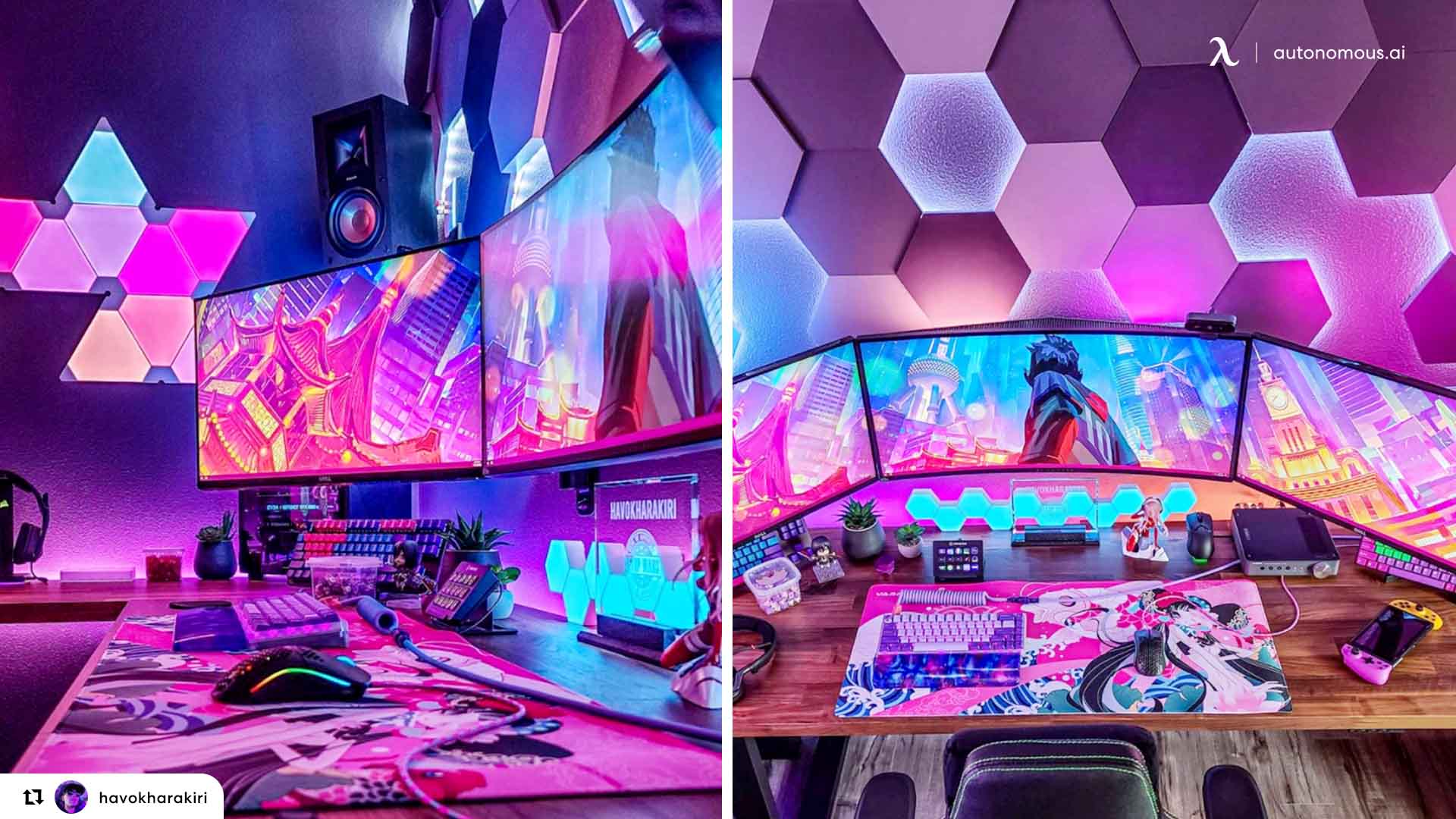 10. Use Symmetrical Monitors
It can be quite confusing when you play using monitors that are unsymmetrical. Installing symmetrical monitors for your L-shaped desk setup will ensure you have a smoother gaming experience and with better and enhanced visuals.
Wrapping It Up
To conclude, you can enhance your gaming experience by adopting the above mentioned L-shaped desk gaming setup ideas. These ideas ensure you get less fatigued during the sessions. Therefore, you will be able to have extended gaming sessions if you adopt these ideas while installing your gaming workstation.
Hey, you have special pricing through your company.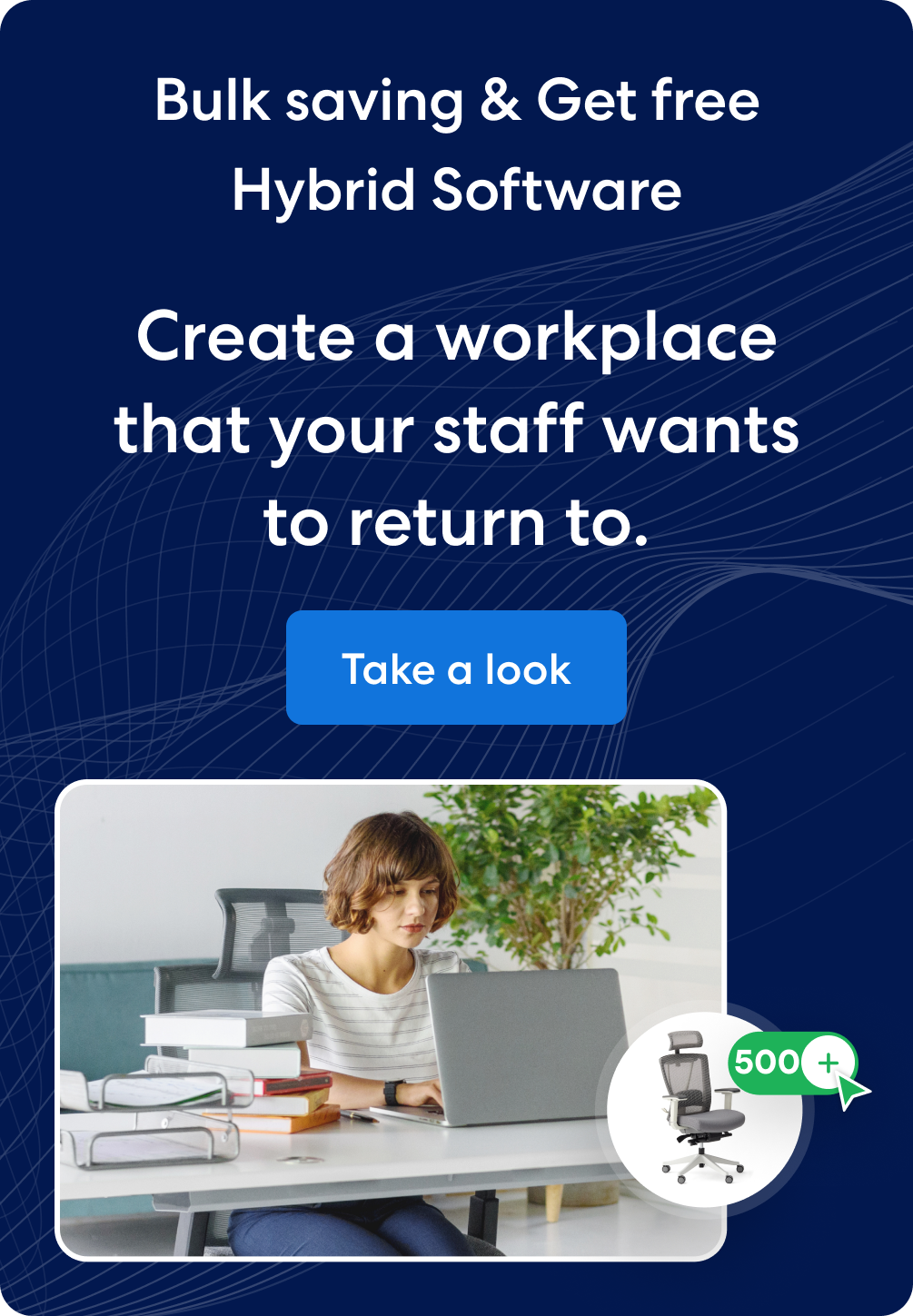 Get exclusive rewards
for your first Autonomous blog subscription.
WRITTEN BYAutonomous
We build office products to help you work smarter.
Coming at You Live from Autonomous' Social Media!