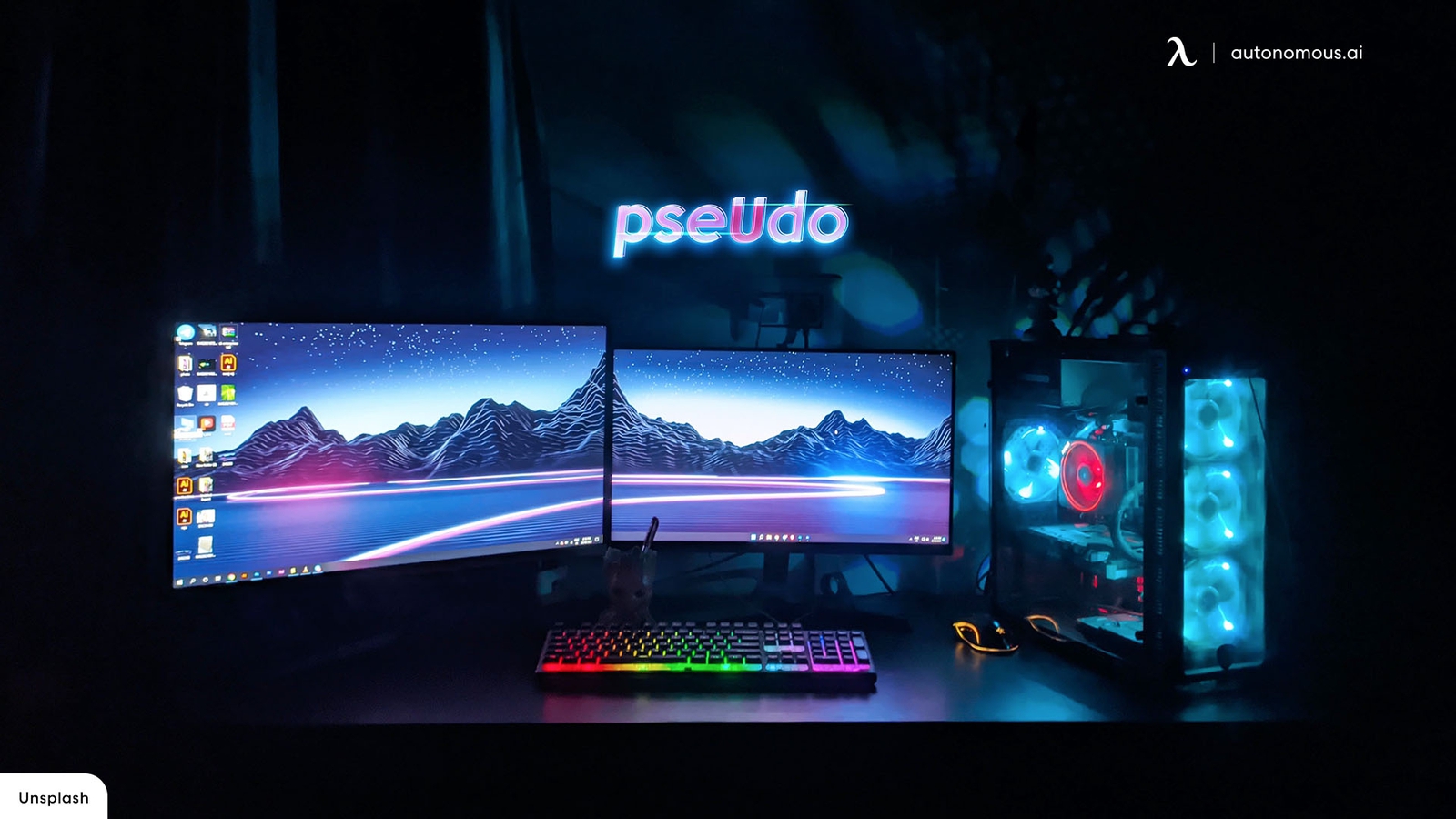 Workplace Inspiration
How to Make a Gaming Laptop Setup & Some Rules to Know

Autonomous
|
Nov 24, 2021
9,064 Views
You will likely want the ultimate PC gaming setup if you are serious about gaming. You could easily enhance your gaming experience with the right gaming laptop setup and accessories. Having the best gaming desk setup with a laptop while gaming will contribute to your health, well-being, relaxation, and overall enjoyment.
Building a gaming laptop setup can be a bit tricky, but once you get the components right, you will be able to get your idea right within a few steps.
Following up, we'll describe how you can make your gaming laptop setup while arranging your accessories. There are diverse ways of doing so, including a laptop with a monitor setup or a laptop setup with multiple monitors.
We will explore what you need for a full PC gaming setup in this article. Furthermore, we will discuss the price of each piece of equipment. We will also discuss how to make a gaming setup here.
Either way, this guide will help you make the best of your current desk build so you can be comfortable during your gaming sessions.
What Do the Best Gaming Setups Have?
Chair
Perhaps a gaming chair isn't something you think of as a necessity, but it's really important to your gaming laptop setup. A gaming session is an escape from reality. Even when you're playing a stressful game, the essence of it is to be relaxed. Make sure the chair supports your back adequately. It is highly recommended to set up your gaming room to aid posture and prevent back pain.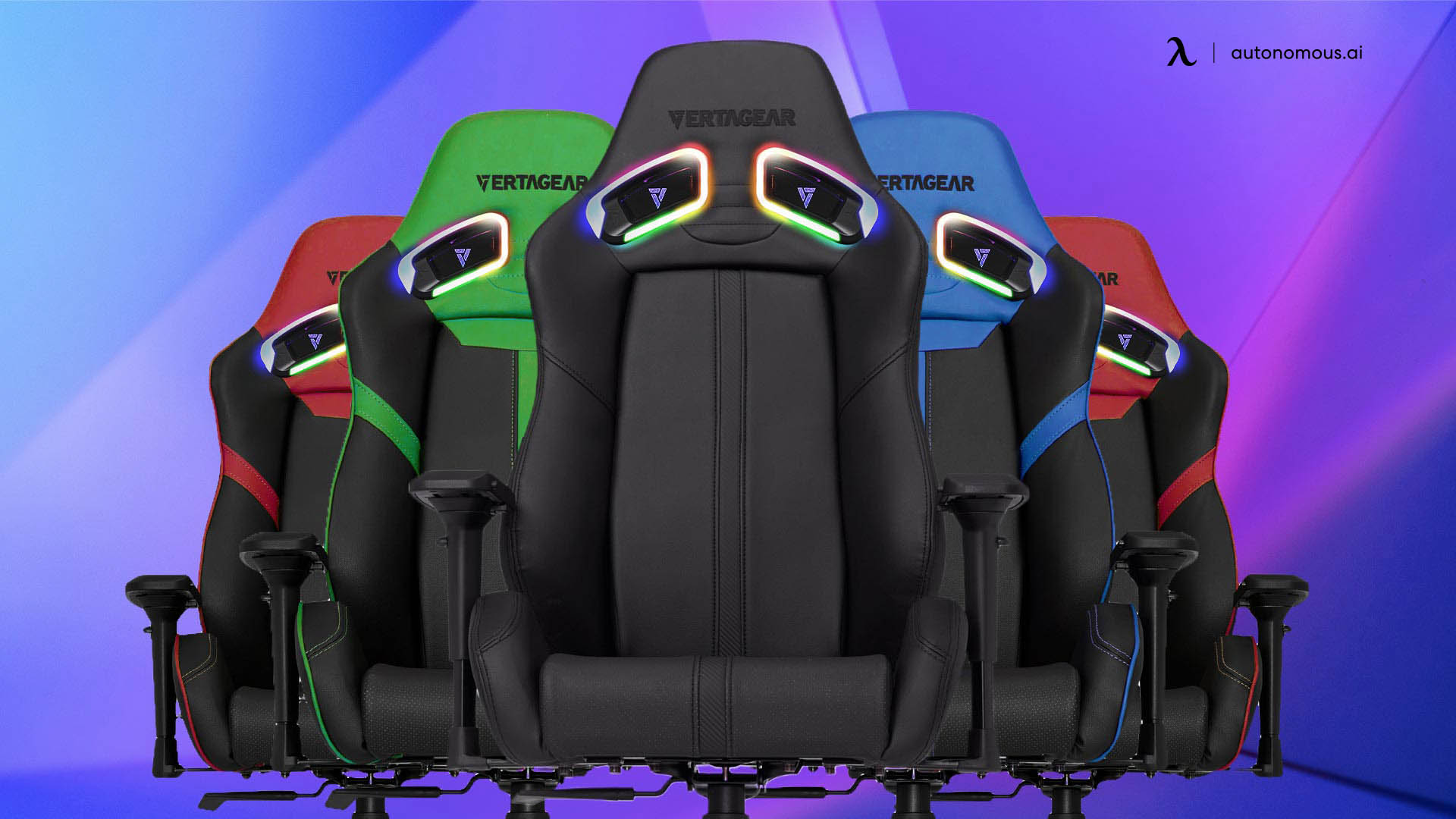 Desk
The next step is to set up the best gaming laptop desk, where you will likely place anything other than the chair. While shopping for the right corner gaming desk, the main thing to consider is whether or not it will fit into the space you wish to work and play in. Despite its simplicity, it is gaming furniture that you should take into consideration.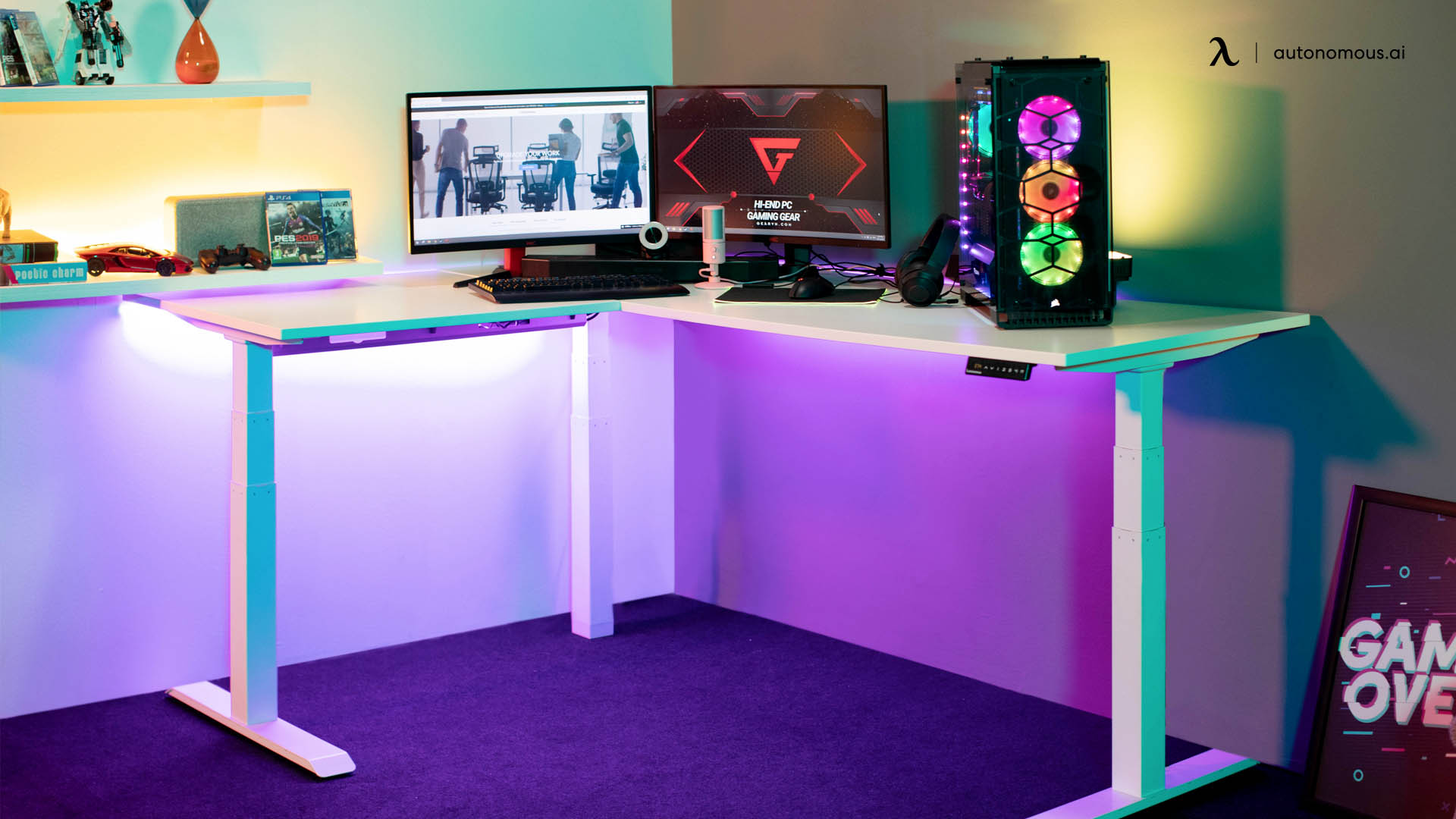 Monitor & PC hardware
In order to play, you will have to look at a monitor. It must have a fast refresh rate along with higher color accuracy and resolution. Your goal is to work with a smooth image and visual. There's no need to spend a lot of money on this. A curved monitor, however, makes a gaming setup look professional.
For any corner gaming desk setup, the PC is undoubtedly the most important element. The direction you decide to take must be the right one. If you are interested in playing high-end games, you should consider how the processor will handle it. To get the best visual and overall experience, you will need a good graphics card and output.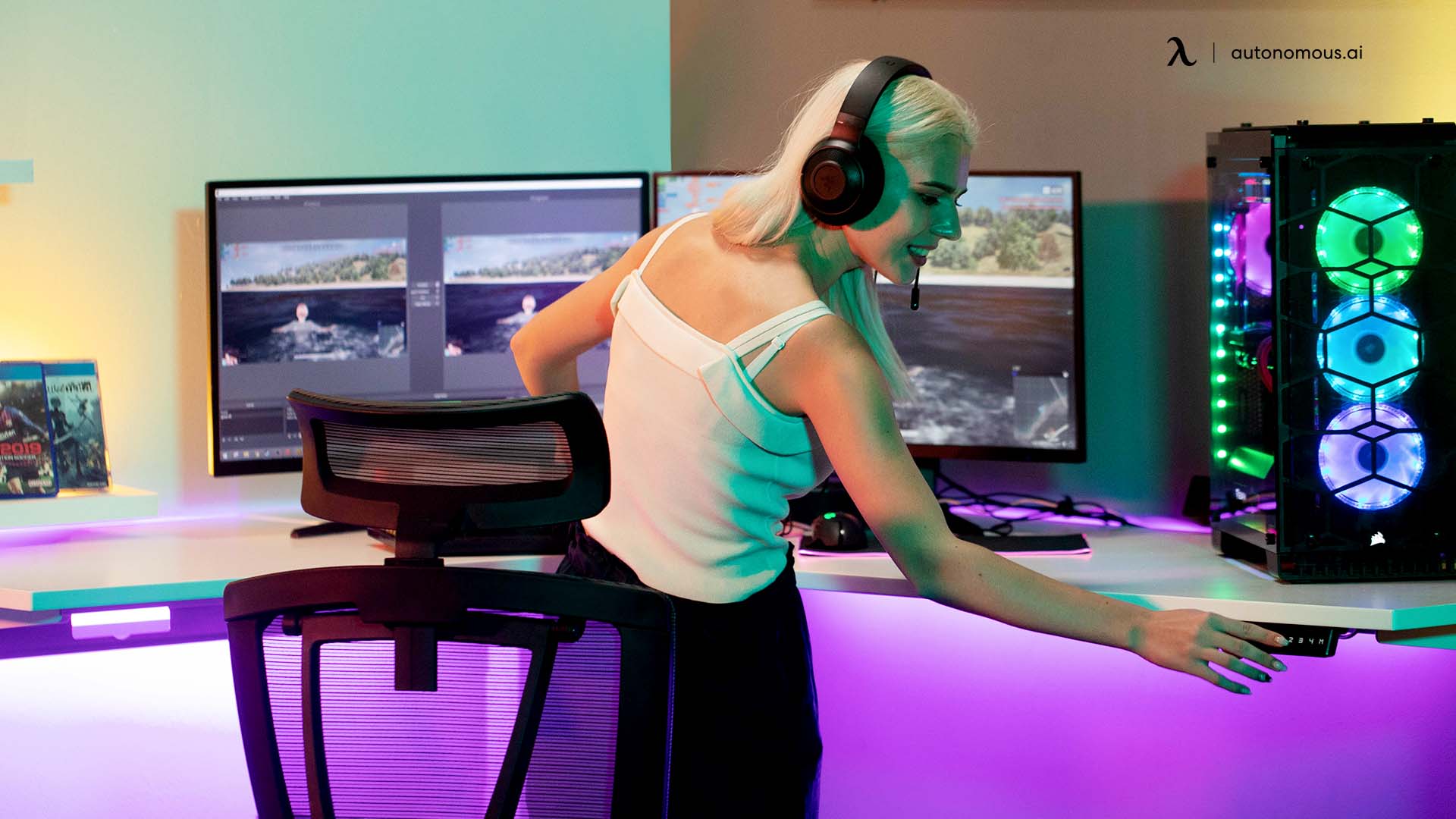 Keyboard & Mouse
If you're considering a gaming laptop setup, wireless keyboards are usually the top pick. Wires make it look less cluttered and cleaner. It is also possible to get a better response time from a good wireless gaming keyboard.
In addition to high-quality keycaps and a satisfying typing experience, a full-size mechanical keyboard comes in various styles, including retro, neon backlight, and minimalist. Feel and touch the difference between switch styles. Various switch types require varying levels of force to activate and can have varying volumes, so you'll need to choose one that fits your purpose.
In your setup, it's not necessary to have a gaming mouse. It will still be functional. On the other hand, gaming mice are often customizable by the player and have additional buttons to optimize the gaming experience.
When playing at home, there is nothing better than a good gaming mouse over a laptop touchpad. Advanced sensors and customizable buttons can improve gameplay substantially, and there are many mouse options to suit virtually any L-shaped desk gaming setup preference.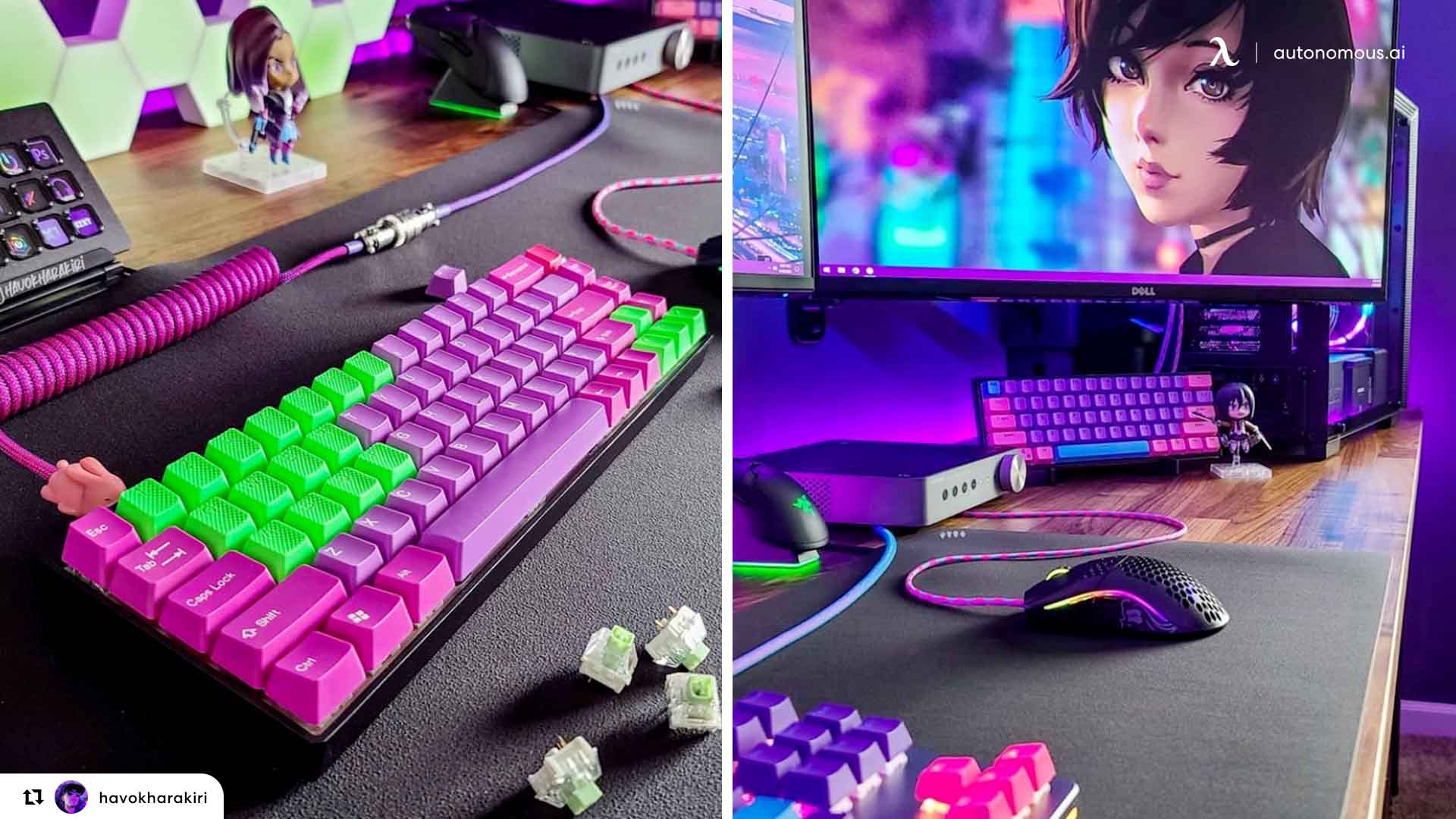 Sound
External speakers and headsets can greatly enhance a gaming laptop's built-in audio. A surround sound speaker system provides the effect of a movie theater. Some laptop designs overcome the physical limitations imposed by their size by utilizing innovative technologies.
Some elements, like louder music or immersive soundscapes, can't be replaced by surface area. Combining a subwoofer and tweeter in your gaming laptop setup can produce deeper bass and clearer highs, which makes audio immersion possible.
Although headsets are not strictly necessary for PC setups in terms of functionality, running, and playing games, they play an essential role in the overall experience. Most good quality wireless headsets cost between £100 and £300, even though they can be picked up for less than £100. Prices vary according to brand.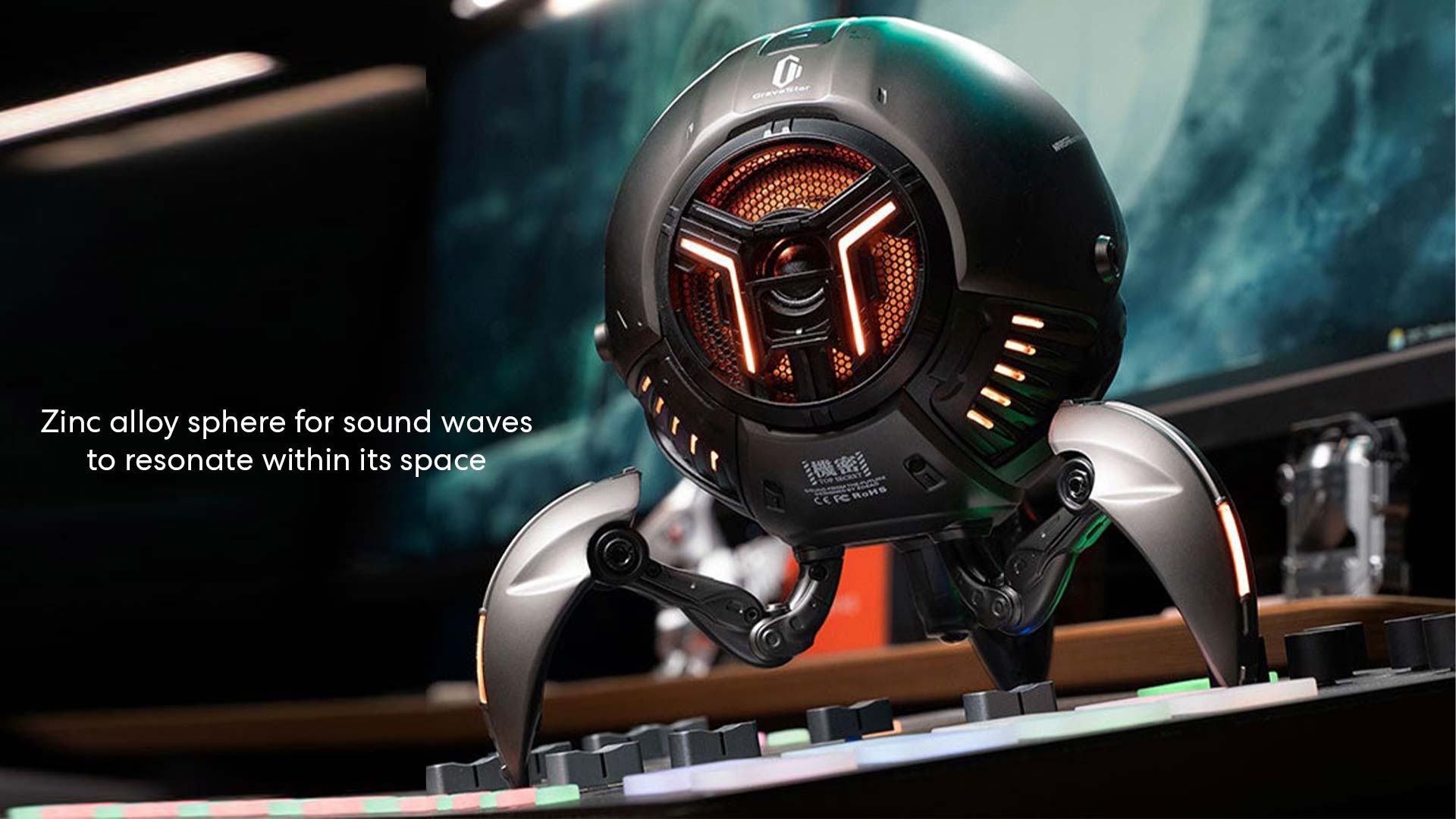 GravaStar Mars Pro Bluetooth Speaker
Dimensions
7.1"L x 7.9"W x 7.5"H x 5.55 lbs
Materials
Zinc alloy
Colors
Black, White
Battery life
Up to 15 hours
Power supply
5V / 2A
Warranty
1 year
In-game noise can be pinpointed using headphones, or game sound can be adjusted using physical controls to balance voice chats and game sounds. You can pick up voice chats clearly with adjustable mics that isolate background noises like keyboard clicks as well. Connecting an audio accessory to a computer is usually accomplished via Bluetooth, USB, or the 3.5mm jack.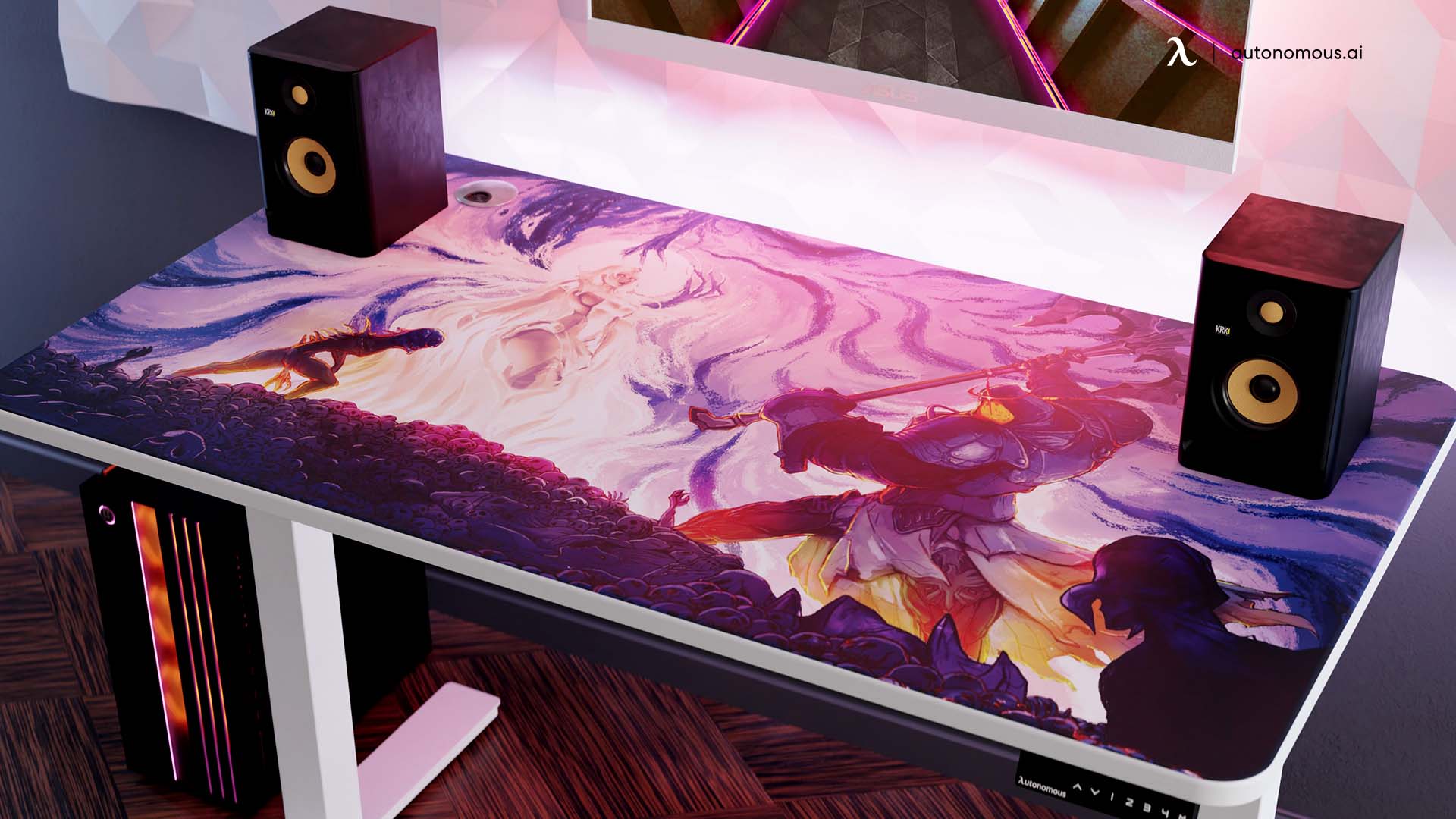 Accessories
When you aren't entirely comfortable or happy using a mouse and keyboard in your gaming laptop setup, a controller is always nice to have as an alternative. The setup and configuration of wireless controllers for gaming PCs in your DIY gaming desk are relatively straightforward.
In the end, choosing between a wired or wireless headset is a matter of personal preference. A good quality microphone, noise cancellation, and sound quality are the main concerns. Playing video games becomes a whole lot more enjoyable.
Lighting can complete your gaming setup if you get it right. Streamers are more likely to need it when their content is viewed. But at the end of the day, do whatever makes your gaming experience a little better if it's something you feel will make it better. The right mouse pad can also enhance a gaming setup by providing a surface designed specifically to work with the mouse's sensor.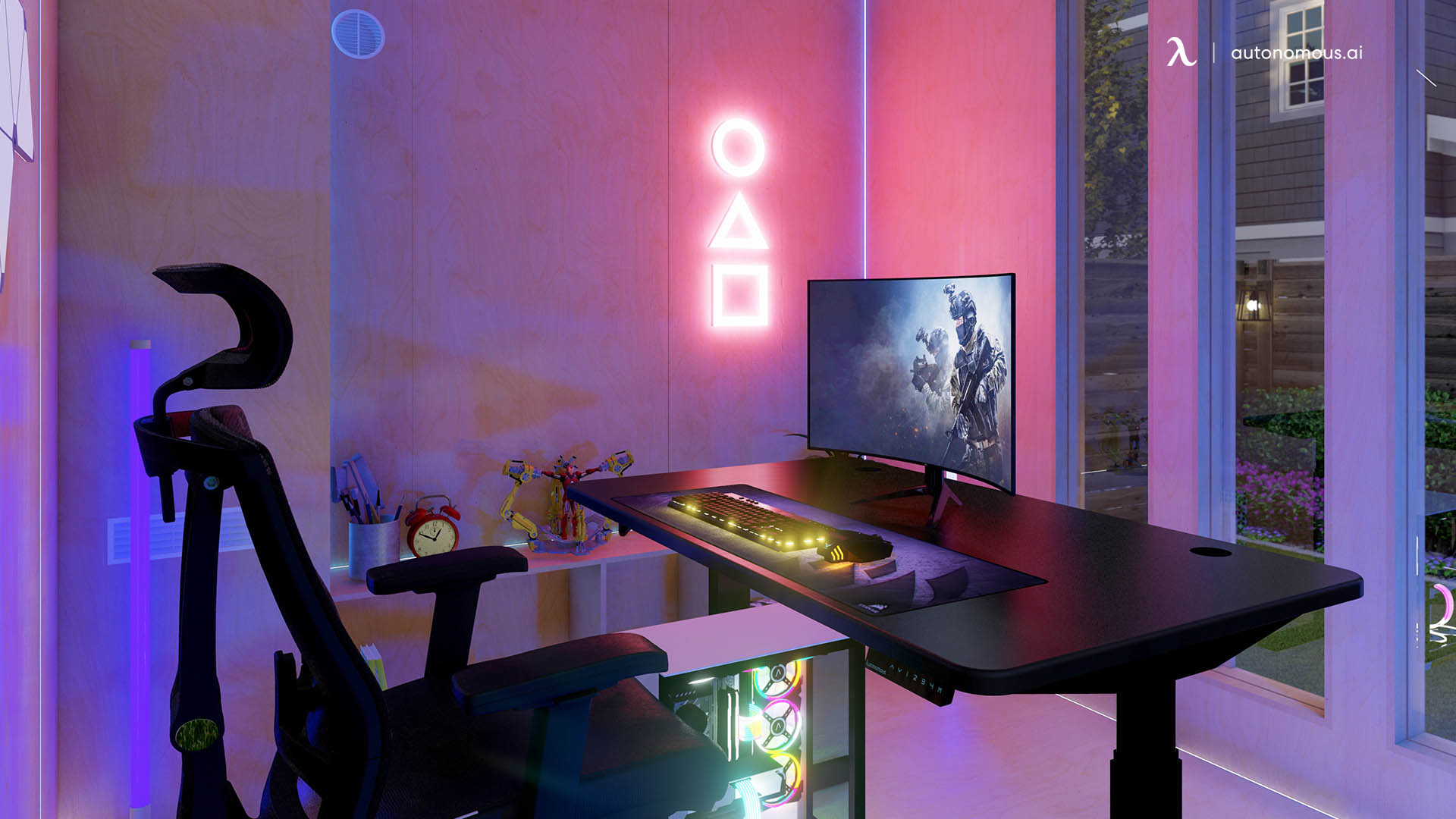 Gaming Laptop Setup Do's and Don'ts
When it comes to cutting-edge performance, building a gaming laptop setup is going to be expensive. Things may seem confusing when viewed from that perspective. Keeping in mind the many dos and don'ts are important. You need to get various components and gaming accessories, and we compile them in this article. Today, you can get a wide range of components offered at different price ranges as well.
Gaming Setup Do's
The best gaming laptops are expensive. They must come equipped with powerful CPUs and GPUs.
It must be physically easy for you to interact with the devices you'll be using most frequently. For example, you should be able to use a mouse, keyboard, and headphones.
To avoid compatibility issues, use as many parts as possible from the same brand.
Gaming laptops should be equipped with cooling pads.
Gaming Setup Don'ts
Use an external GPU or CPU with a laptop below par.
Don't forget to get a big monitor.
External components cannot justify the laptop's performance. You should not purchase the monitor if you can't run the games at 4K on your gaming laptop).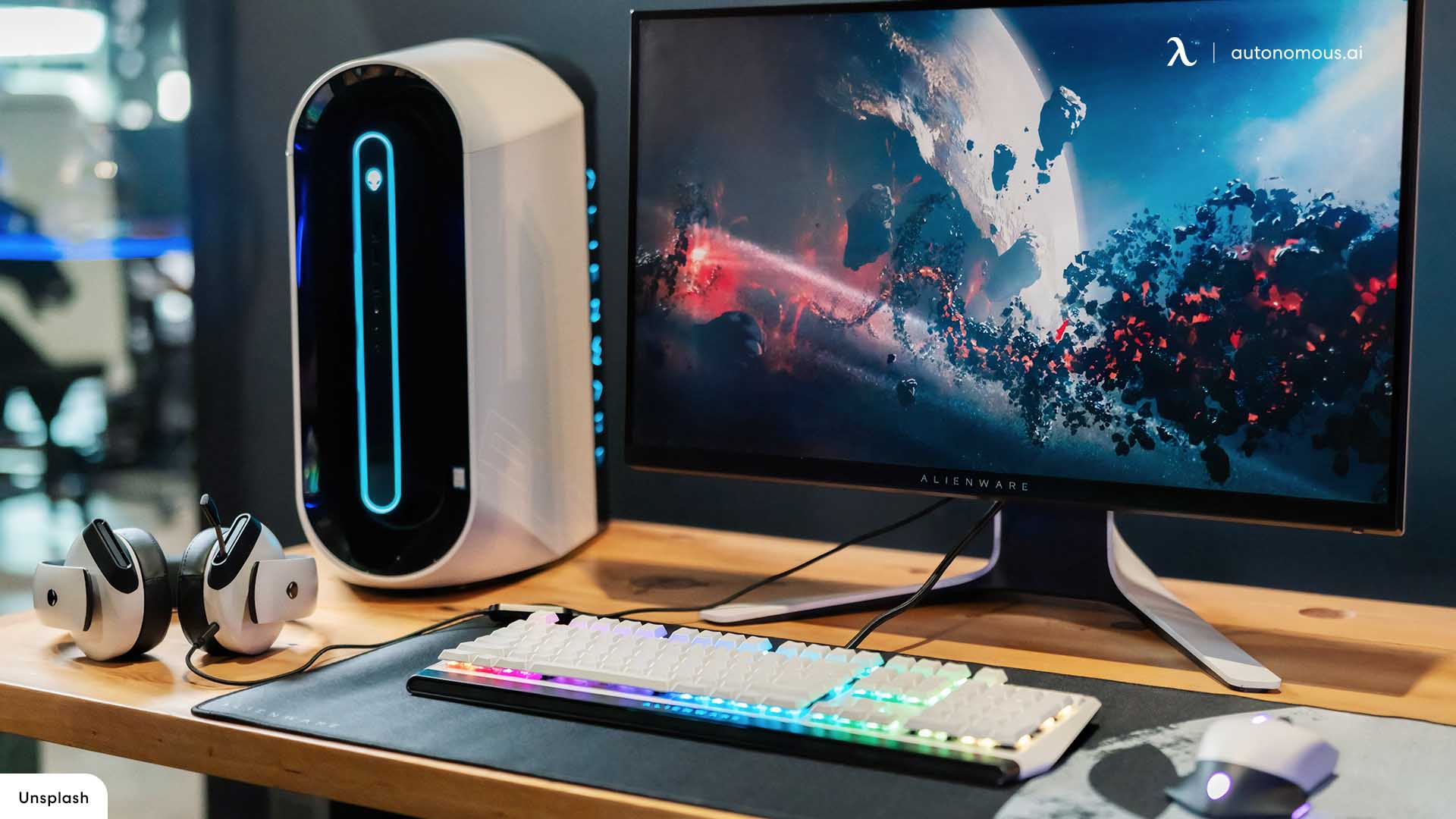 How to Make a Gaming Setup With a Laptop – Getting Started
It is highly recommendable for you to get an external monitor. This way, you can expand your field of view or perhaps forget about the limitations of your laptop screen. This section will help you build your desired gaming setup based on your availability.
The following gaming laptop setup ideas include options for users of all budgets and preferences. Hence, you can be sure that you'll be able to build a comfortable gaming setup even if you're on a budget!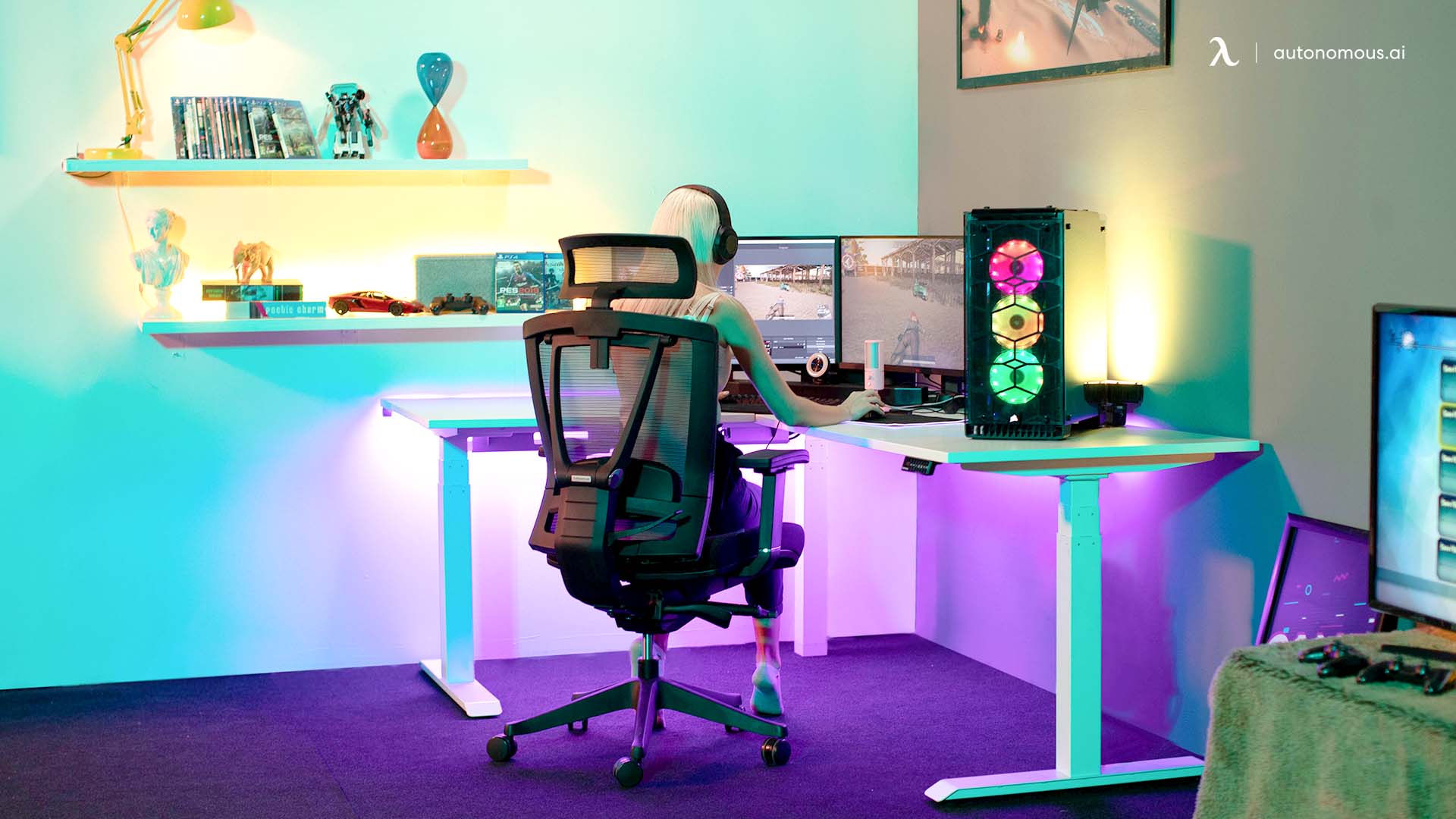 Desk setup for laptop
The first option can work for you if you don't plan on getting an external monitor yet. You can get your gaming setup working quite quickly by only using your laptop. For this option, it's recommendable to get the following items:
Laptop stand: This desk accessory will help you keep your laptop at a comfortable eye level while you're using it. However, it'll be impractical for you to use the desk or mouse pad, so it is necessary to get external peripherals.
External peripherals: As mentioned, it is important for you to get external peripherals (mechanical keyboard, mouse, headset or speakers) so you don't rely solely on your laptop. If your laptop doesn't have enough USB ports, you can opt for using wireless options or perhaps getting a USB hub so you're able to connect everything to your laptop.
Cable management: If you're using wired peripherals, you may need to get cable trays to get everything organized.
This is all you need for a basic desk setup with a laptop. It may look a bit basic, but it can be helpful for users on a budget. Investing in each of these accessories, an ergonomic chair and a gaming desk can help you play your favorite games comfortably very smoothly. However, you can improve your experience by including one or multiple external monitors.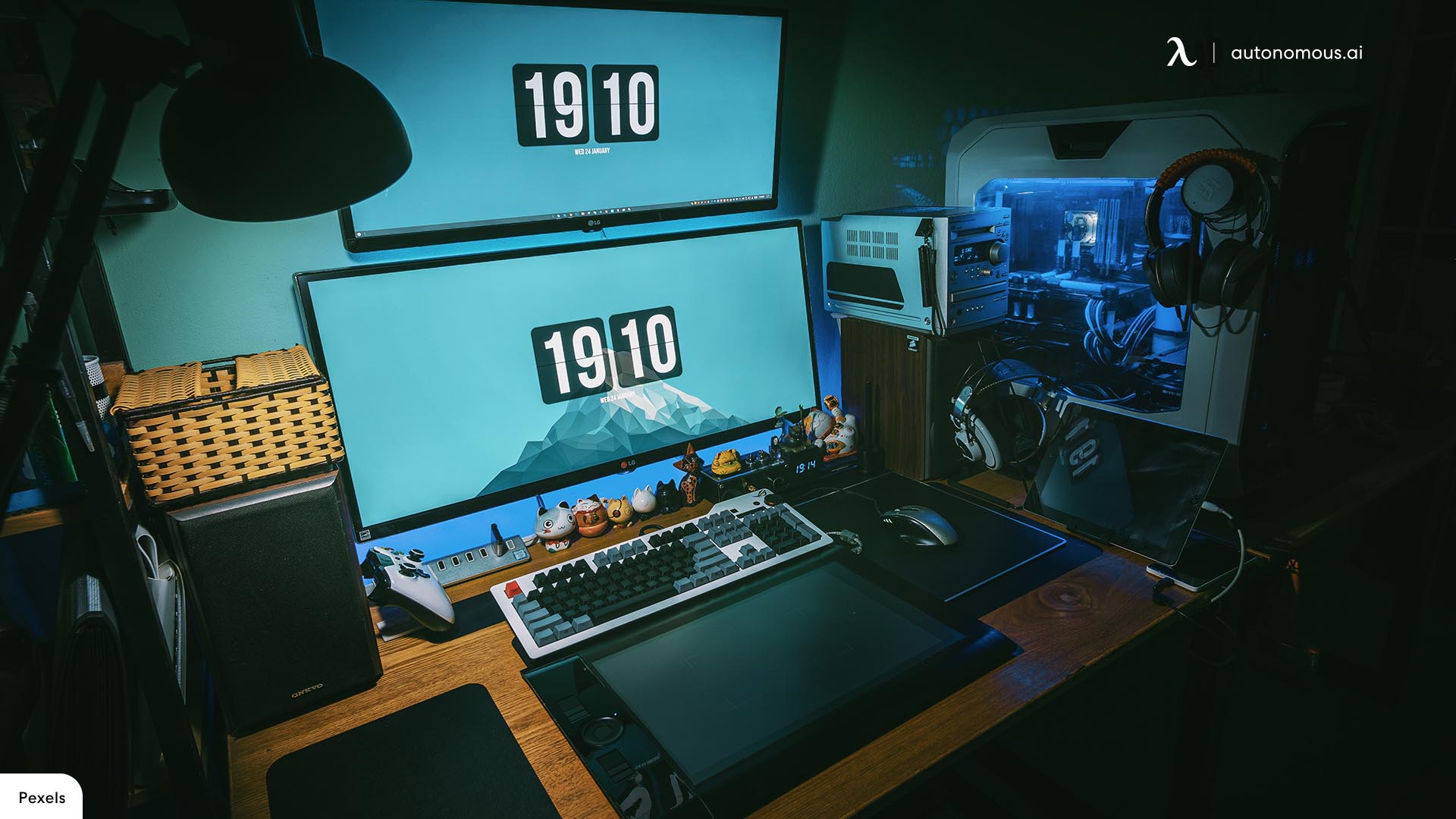 Laptop with monitor setup
The next option implies including an external monitor (or multiple ones) in your gaming setup. Hence, you will be able to expand your field of view and, therefore, your gaming experience.
Once it is time to choose a gaming monitor, try to choose one with a higher resolution (from 1440p to 4K; if it's higher than your laptop's native resolution, better). External monitors can provide you with a clearer image and can also remove problems like screen tearing. Additionally, make sure that your monitor has a refresh rate of 144Hz or higher. Doing so can enhance your gaming experience.
If possible, we highly recommend you to take a look at the different ultrawide gaming monitors available in the market if you would like to have the utmost gaming experience.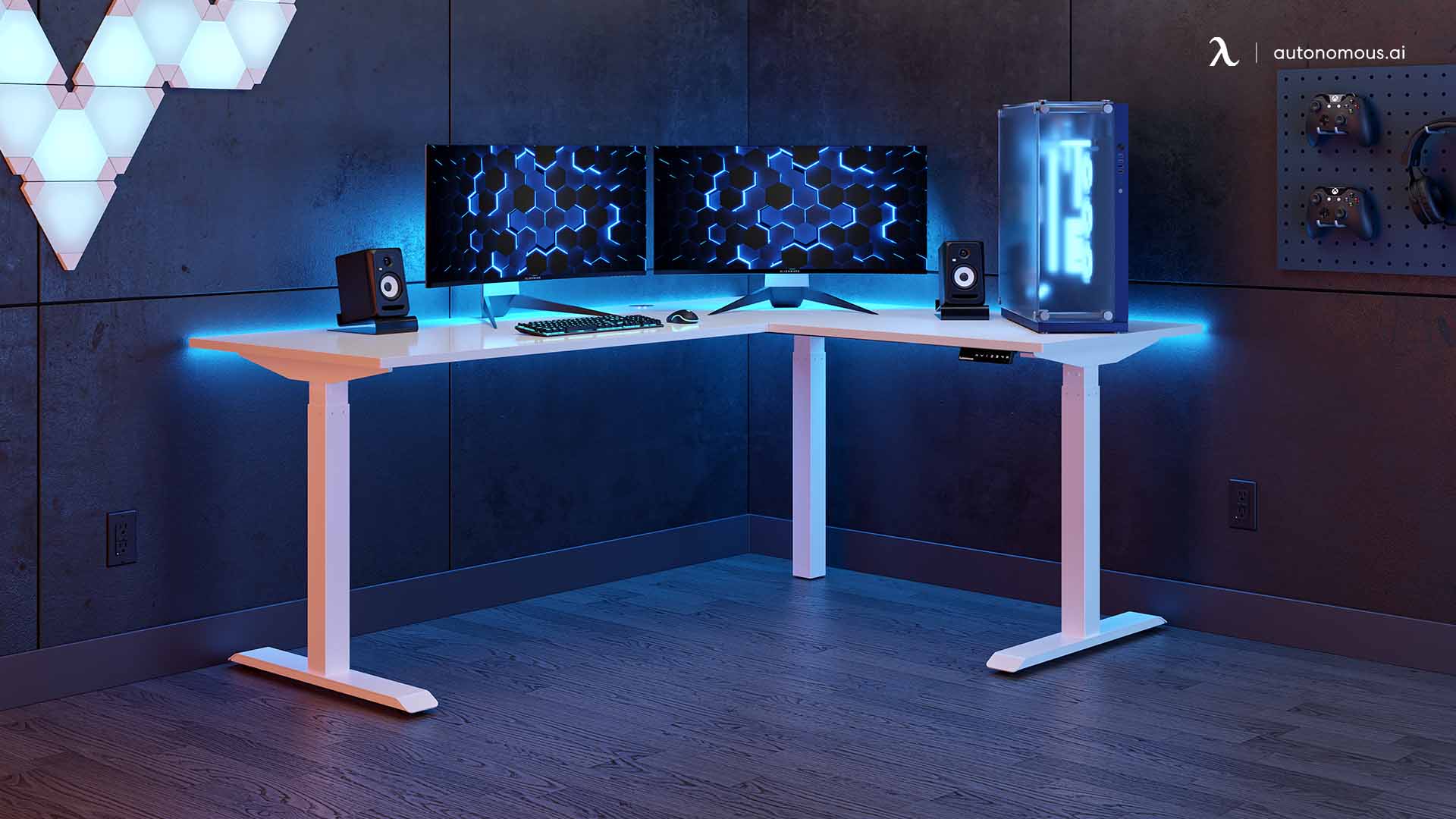 Connecting multiple monitors to your laptop
Most laptops have very limited ports (one HDMI port and one VGA port are the typical options). This means that you can connect up to two monitors to your laptop without getting an external connector. Once you get your external monitors, the next step is to connect them to your laptop. Then, follow the steps described below:
Right-click on your desktop and select the "display" option. Once there, scroll down until you find the "multiple screens" option. If your monitor or monitors have been connected correctly, you should be able to see them in this configuration, numbered as "1, 2, 3."
You can now drag and change the position of your displays based on how you'd like your setup to be. This screen will also allow you to select your main display.
Once you're finished, you can proceed to change the resolution, orientation and other options you see based on what you'd like for your setup.
As you can see, it is quite easy for you to get started with a laptop gaming setup with a monitor. It is possible to get the best gaming laptop setup within a few steps. All you really need is to get the external peripherals.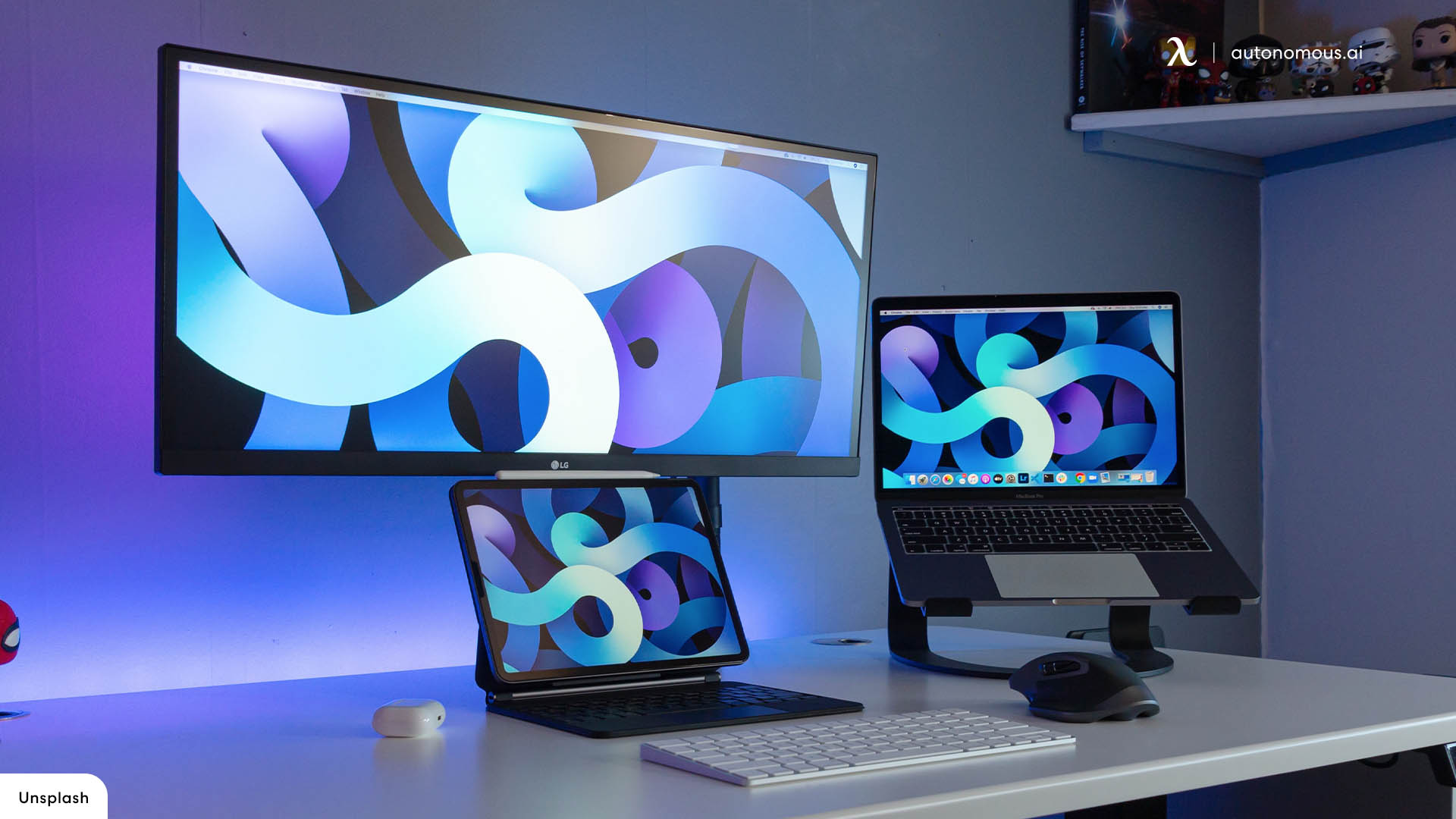 Other recommendations
We also recommend you invest in a gaming desk for multiple monitors so you can have enough space to keep all your displays and peripherals in the same place. Alternatively, you can also invest in a dual monitor arm so you can arrange each of your monitors comfortably.
FAQs
How do I display my laptop on a monitor using HDMI?
If you'd like to set up your external display using an HDMI port, all you need to do is connect the HDMI cable to the laptop. The other end should be connected to your external display. Then, you can proceed to turn on your new monitor and configure it with the steps described above (right-click on your desktop, then choose the "display" option).
How do I arrange my laptop and external monitor?
All you need is the proper connector. Typically, your laptop has an HDMI and a VGA port – both options allow you to connect external displays easily. Then, you need to configure the display with your preferred settings on the "display" options of Windows.
How many monitors can I connect to my laptop?
The total number of displays you can connect to your laptop varies based on diverse factors, including your graphics card, your processor, as well as the ports available. When it comes to laptops, they typically come with one HDMI port and one VGA port. However, it is always expandable depending on the specifications of the computer.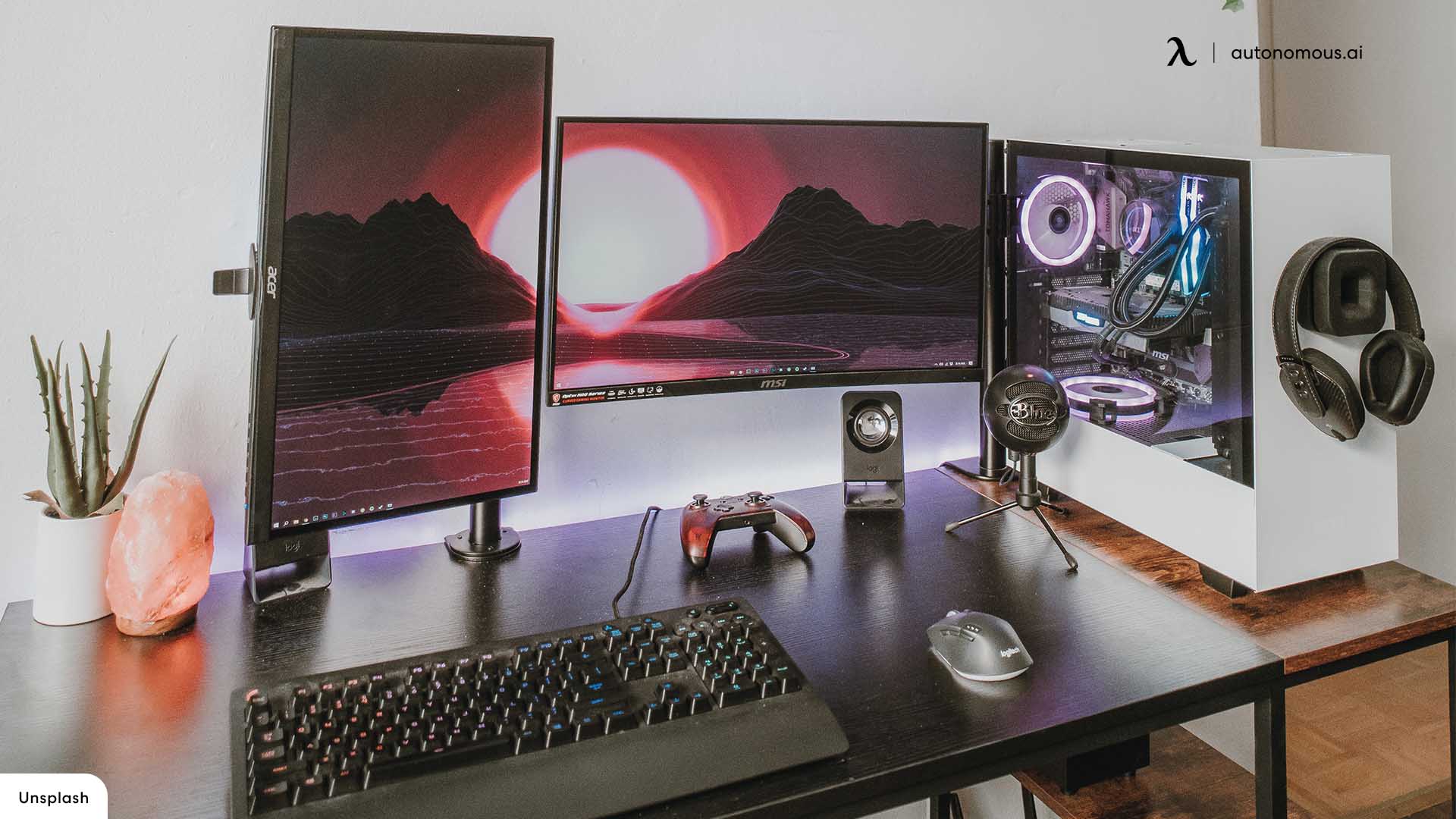 Conclusion
Building a comfortable gaming laptop setup within a few steps is possible. We hope the tips listed in this article have helped you build a comfortable setup where you can play your favorite games comfortably.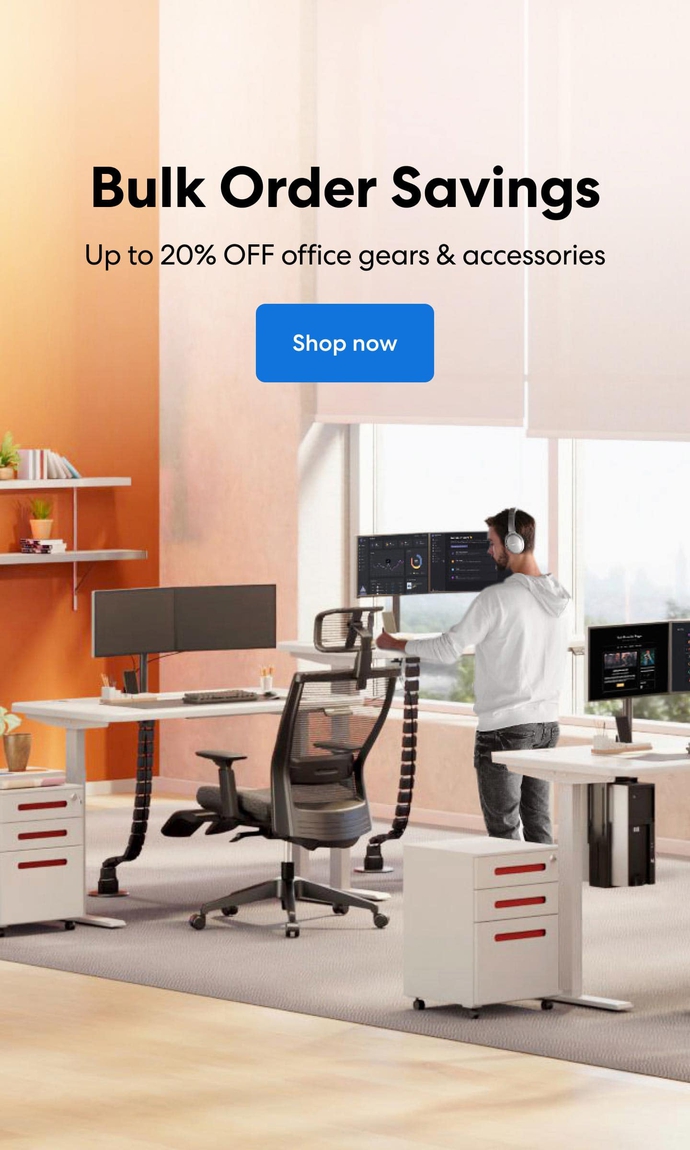 Subcribe newsletter and get $100 OFF.
Receive product updates, special offers, ergo tips, and inspiration form our team.