Workplace Inspiration
Get the Perfect Art Deco Desk to Embrace Timeless Elegance

Autonomous
|
Jul 7, 2023
524 Views
When it comes to office décor, there are so many different ideas, designs, and styles to choose from that you will never run short of ways to improve how your work environment looks. If you are tired of working in a boring office, maybe buying an Art Deco desk is the best option. 
Choosing the right office desk is very important because this is the place where you will spend the most amount of time. Ideally, your desk should be comfortable, functional, and designed well enough to boost your productivity. 
However, with so many desk decor ideas to choose from, it is not a surprise that many people become confused when talking about an Art Deco office desk or an Art Deco secretary desk. These are not terms you would normally hear, but they are, nonetheless, very important when it comes to office décor. 
This article will dig deeper into what an art deco-style desk is, how to distinguish it from an ordinary small desk for bedroom use, and some great tips on creating a healthy work environment using art deco writing desk ideas. 
What Is an Art Deco Desk?
In 1925, as the world was still recovering from the devastation caused by the 1st World War, a new movement began based on the celebration of modern life. During an art exhibition in Paris, a fresh and exciting style called Arts Décoratifs, or simply Art Deco for short, was introduced to the world. 
When the 2nd World War erupted, interest in Art Deco began to fade dramatically, as did many things that were affected by the unrest. However, towards the 1960s, the Art Deco movement experienced a revival that saw it once again appearing in many pieces of furniture. 
Ever since then, the principles of Art Deco have continued to live on and can be seen in many of the cool desks that are on sale these days. An Art Deco-style desk embraces these principles of combining modern materials and machinery with traditional craftsmanship. 
The result is very unique-looking furniture that will add a lot of charm and elegance to the office of anyone brave enough to try new things. Such furniture, such as an Art Deco office desk is often very pleasing to the eye and can be the centerpiece of any office.
Over the years, a lot of different designers have tried their hand at Art Deco design, with each one adding their personal touches to the design. As such, there are many different types of Art Deco to choose from.
Some note-worthy designers who have used Art Deco in their designs include: 
Hans J. Wegner

Paul McCobb

Gio Ponti

Milo Baughman

Paul Evans

Jules Leleu

Arne Jacobsen 
What Are the Distinguishing Features of an Art Deco Desk?
One of the things that most people find difficult to do is to distinguish an Art Deco desk from an ordinary small desk for bedroom use. While most desks appear to be the same in terms of design features, it is the small details that are important. 
With an Art Deco-style desk, the following are some of the distinguishing features that you need to look out for: 
Art Deco relies heavily on the use of intricate wood inlays that the practiced eye can immediately pick out.

There is the use of symmetry and angular lines.

Art Deco furniture almost always included long sweeping curves.

There is lavish use of color, with a preference for bright and vibrant colors.

The patterns and prints are bold.

Art Deco designers love including various themes in their work, such as starbursts, animal prints, and a wide variety of shapes. 
These features are not always easy to see. However, with time, you will get used to them and the moment you spot a desk in the living room, you will be able to tell whether it is Art Deco or not. 
Being able to distinguish Art Deco desk designs is very important if you want to decorate your home office in a particular way and you do not want to mix up different styles of décor. 
At Autonomous, you will be able to find a lot of great-looking furniture that is inspired by Art Deco and exhibits some of these features. In particular, there is a lot of use of vibrant colors in the furniture styles preferred by Autonomous designers. 
What Materials Were Commonly Used in the Construction of Art Deco Desks?
When designing Art Deco furniture, one of the most important considerations has always been the type of material used. Not all materials will be able to handle the curves or vibrant colors used by designers who favor Art Deco. 
As such, it is important to know the types of materials you will usually come across used to make Art Deco: 
Wood
Traditionally, wood has always been one of the easiest materials to find, so it is no surprise that it is also one of the most common materials used in Art Deco furniture. However, not just any type of wood will do. Usually, Art Deco requires the use of exotic wood, such as ebony, Macassar, and Teak.
Marble
When making cabinets and table tops, Art Deco designers usually prefer using marble because of its beauty and durability. It also goes well with the long, smooth curves of Art Deco furniture.
Metals
Besides being strong and durable, metal is also very easy to work into different shapes by simply applying heat and bending/folding it. This makes it a great option for Art Deco furniture designers. Polished metals are especially popular in modern furniture. At Autonomous, you can easily find an Art Deco home standing desk with metal frames or tops. 
Plastics
These days, the latest technology allows the manufacture of very durable plastic materials, and these have found their way into Art Deco designs. Lucite and Bakelite are some of the most common options when designing Art Deco corner desks. 
Stainless Steel
When durability is an issue, one of the best products to use to design an Art Deco smart desk is stainless steel. It is very strong and can resist rust very well. Other common materials with similar characteristics that have been used on desktops are chrome, glass, and ivory.
Animal Products
Although the use of animal products has become quite controversial in recent times, they used to be very popular materials for making Art Deco furniture in the past. It was quite common to find furniture covered in fur, leather, or reptile skin. 
Is Art Deco the Right Choice for You?
Deciding whether Art Deco is the best option for you requires looking at a wide range of factors. One of the most important of these factors is the price. If you want a beautifully designed Art Deco office desk, you should expect to pay more for it compared to a generic desk. 
Functionality is also important. You have to consider what you are planning to use the desk for and the nature of your everyday work. Buying an Art Deco writing desk may seem like a good idea at first until you discover that you need a lot more storage, in which case an Art Deco secretary desk, which comes with a lot of under-desk storage might be a better option. 
Creating a Cohesive and Harmonious Art Deco-inspired Workspace
Creating the perfect Art Deco-inspired workspace is very easy if you know the basic requirements of this particular décor. In general, you need to pay attention to the following seven tips if you want your office to look like a harmonious Art Deco work environment: 
1. Go for Vibrant Colors
One of the most important things to consider when creating an Art Deco work area is the use of vibrant colors. This has always been an important part of this type of décor, so consider bright colors, such as cobalt blue, rich purple, or emerald. 
However, if you are not a fan of such bold colors, you can go for a mixture of grey and black, which produces a striking effect that works well with Art Deco furniture.
2. Use Shapely Accents for Decoration
Pay very close attention to how you decorate your office. The use of shapely accents is a very important trick used to catch the eye of the observer. These shapes can be used on almost anything, including mirrors, picture frames, and vases.
The use of these shapes and accents is a great way to subtly hint at Art Deco designs without necessarily changing the entire room. This means if you have a modern or eclectic office, you can avoid turning the whole place into an overly Art Deco-themed office by just changing a few shapes. 
3. Showcase Fluted Details
One of the most fundamental features of Art Deco is the use of linear forms, which can be showcased by the use of fluted details. You can try to include some groove lines in the texture of cabinets, ceilings, or shelves. 
4. Add Some Geometric Patterns
Ever since Art Deco first burst onto the scene in the 1920s, the use of geometric patterns has always been a major part of the style. You cannot have an Art-Deco-inspired home office without the inclusion of geometric patterns. 
The easiest way to incorporate these patterns into your office is to include them on your wallpaper or upholstery. This will make the walls or fabric stand out from a space that would otherwise have been neutral and dull.
5. Use Bold Artwork and Sculptures
Do not be afraid of including a lot of bold artwork or even sculptures in your décor. Art Deco, after all, is a celebration of drama and modern life, so having a lot of artwork is only to be expected. 
Having an interesting piece of art, or a beautiful sculpture in the room not only adds a lot of style but also works great as a conversation starter because your guest will not be able to avoid commenting on it. 
6. Try a High-contrast Palette
High-contrast palette means the use of two or more very different colors side by side to produce a very striking effect. The simplest combination to use is black and white, which works very well with modern office designs. 
However, you must not be afraid to explore other color combinations that you feel are better at representing who you are as an individual or as a business. You can even produce a three-dimensional effect by adding a bit of molding on each color to contrast pop out even more.
7. Use Rich Materials
When choosing the materials you are planning on using for your Art Deco-inspired office, always go for the rich options. Proper use of materials is very important in Art Deco, and the last thing you want is for your efforts to look cheap. 
If you opt for wood, go for ebony or teak. The same is true for your choices when it comes to marble, granite, chrome, or metal. Only the very best quality materials will do. If you find that the materials are too expensive, try to find a good replacement, such as laminate or veneer. 
Incorporate Art Deco Designs with Autonomous
How you decorate your office says a lot about your business. If your potential clients are going to be meeting you regularly in your office, you have to go all out to make sure that every detail is top-notch. 
This means looking at more than just the type of furniture you use, but also at the décor you go for. In this regard, you can never go wrong with an Art Deco-inspired décor. At Autonomous, there are lots of furniture items that were designed following this inspiration, from desks to cabinets. 
If you are ready to take your office decorations to the next level, visit the Autonomous page and start by choosing the best Art Deco furniture for your work environment.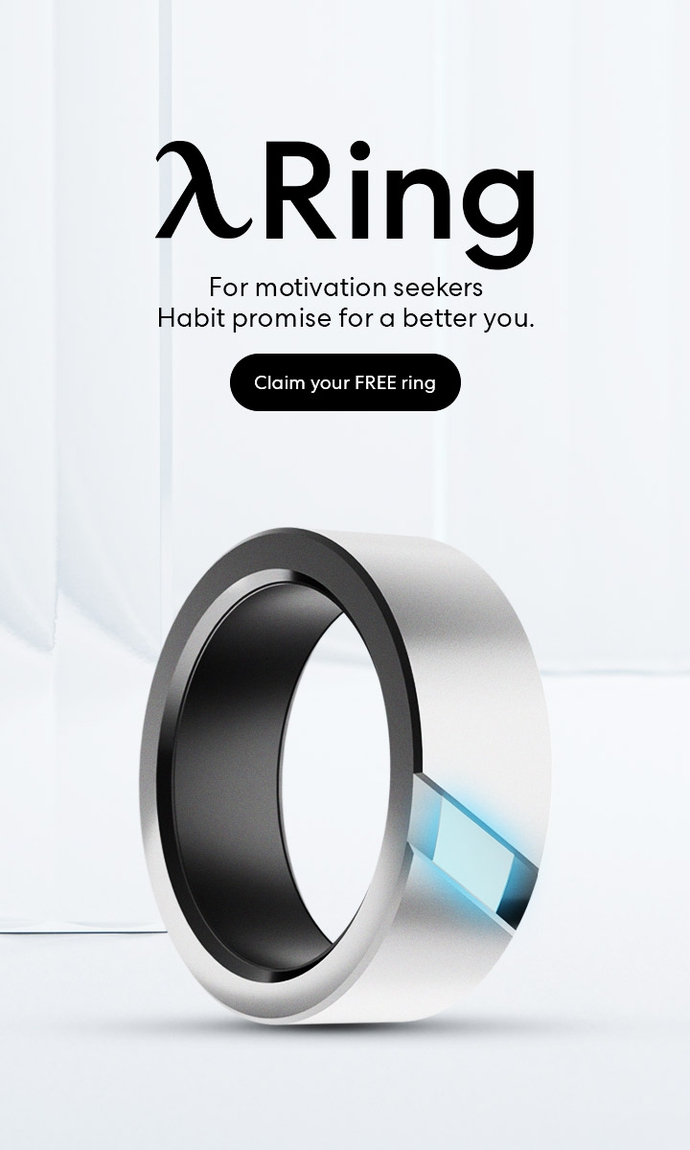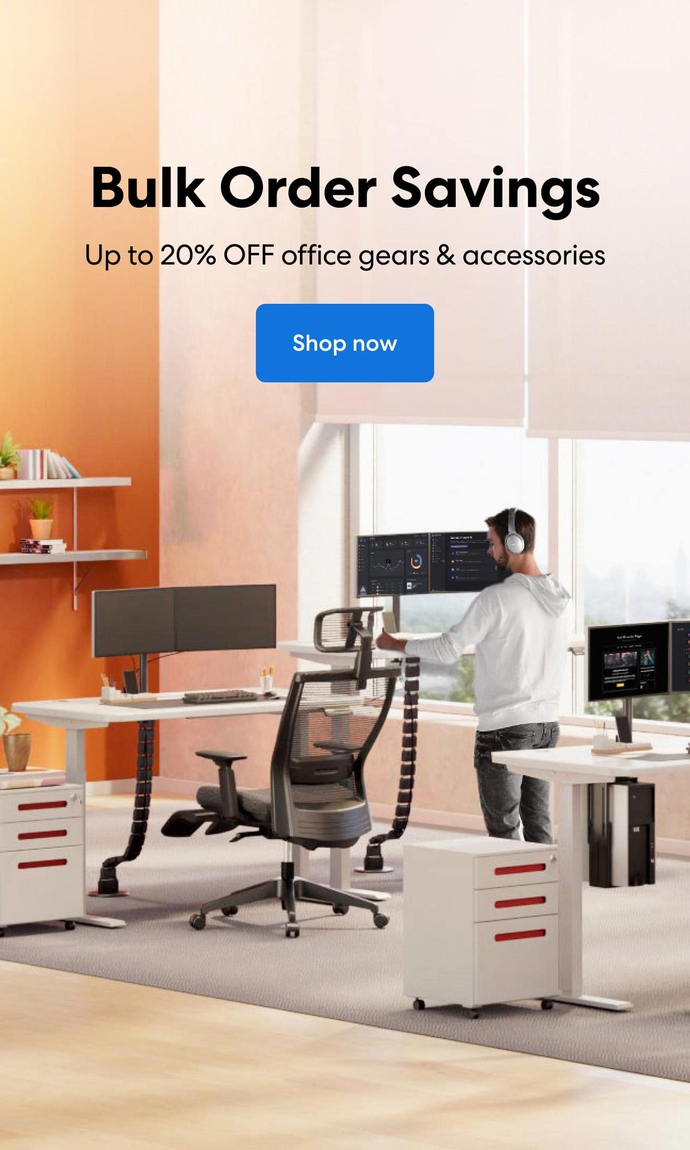 Subcribe newsletter and get $100 OFF.
Receive product updates, special offers, ergo tips, and inspiration form our team.