Work Wellness
Standing Desks Benefits at Work: Health Benefits of Using It

Autonomous
|
Feb 1, 2023
662 Views
We've all hunched over a computer, clicking away, back throbbing, shoulders hunched, while the hours tick by. If you've been in this situation, you've probably wondered about the benefits of a standing desk. 
Standing desks have grown in popularity in recent years. According to a recent study of HR professionals, the usage of standing desks as an employer-provided workplace perk has increased by seven percent in the previous year.  
Providing standing desk health benefits is an example of wellness solutions that businesses may quickly adopt and that significantly boosts office morale. We wrote this article to help you understand all the health benefits of a standing desk. Just continue reading. 
The Benefits of a Standing Desk
Here are the benefits of standing vs sitting that you'll love. 
Lower Risk of Weight Gain and Obesity
If you consume more calories than you burn in one day, you will gain weight. Our bodies automatically burn calories. However, this may be boosted by engaging in activities such as jogging and walking. Were you aware that standing rather than sitting can help you burn more calories? 
Many employees link their weight gain to shifting to their present employment, which is thought to be due to sitting all day. Standing an extra three hours each day for a year can burn up to 30,000 extra calories. This amounts to eight pounds of weight and the equivalent of 10 marathons, which is pretty impressive for such a simple change in ergonomics.
Improved Posture
Using a standing desk with suitable ergonomic benefits can help you maintain a healthy computer posture. Your monitor should be roughly 20 inches from your face with a 20-degree tilt, and your arms should be bent at 100-degree angles at your sides. Wrists should be comfortably positioned above the keyboard, and weight shifting across legs. 
Standing consistently causes the appropriate posture position to become second nature and does not put pressure on your spine as sitting does. Sitting for extended periods can put a strain on your back or vertebral discs, causing back, neck, and shoulder pain. 
Boosts Circulation
Unfortunately, sitting is not the best position for keeping your blood flowing. Proper blood circulation ensures that new blood reaches cells, keeping the brain bright and the heart healthy.  
Tiredness might result from poor circulation. Standing for at least two hours per day is recommended by specialists to lower the chance of blood clots and enhance circulation. This can promote overall health and wellness and reduce your risk of cardiovascular disease.
Improved Mental Focus
Moving around stimulates the growth of new brain cells, improving your capacity to analyze and concentrate. When you stand, you get the blood pumping and, since your brain requires blood supply, it can have a positive impact on your mental capacity. 
This improved concentration will also boost your productivity, which can help you get more done and reduce your stress levels. 
Lower Chances of Heart Diseases
The connection between standing and heart health was first suggested in 1953 when a study observed that bus conductors who stood throughout their work day had a significantly lower risk of heart disease-related deaths than their seated driver colleagues. 
Therefore, it can be concluded that there is robust evidence that spending more time standing, which can be achieved through standing desks, is beneficial for heart health.
Tips to Use Standing Desk Properly
Proper use is important if you want to enjoy the many standing desk health benefits we've mentioned. Incorrect posture while standing can have adverse effects on your health. Here are some tips on how to correctly use standing desks: 
1. Use an Anti-Fatigue Mat
A padded mat can relieve standing tension, but some models have curves encouraging you to move more. If your employer allows it, listen to music while standing to increase your movement. 
| | |
| --- | --- |
| Dimensions | 33"L x 20"W x 2"H |
| Colors | Black |
| Materials | PU (Polyurethane) + PVC leather + SBR anti-slip layer |
| Weight capacity | 331 lbs |
| Item weight | 4 lbs |
| Warranty | 1 year |
2. Use Arm Supports
Soft cushioning or a surface area that links to your workstation is what arm support is. It is intended to relieve pressure on the wrists that control the mouse. Numerous studies have shown that arm support can considerably lower the chance of developing shoulder and neck disorders.  
These are worth investigating if you frequently have issues, particularly on the side of the dominant hand. 
3. Alternate Frequently
Moving is better for the body than sitting or standing. The act of rising and falling burns more calories than standing or sitting. Try to alternate between both two postures as often as possible - ideally, every 30 minutes.
Of course, it's easy to overlook this. Some people use timer applications to remind them to walk. Another recommendation is to stand up when performing tasks that do not require frequent typing, such as conference calls. 
Adjust Your Screen and Desk
Having the right height and position for your desk and computer screen on your smart desk is crucial for maintaining comfort and avoiding injury in the office. A good starting point is to adjust your standing desk to around the height of your elbows, which should be at a 90-degree angle from the floor. As a general rule of thumb, for someone who is 5'11", the ideal desk height would be approximately 44 inches. 
When it comes to computer screen positioning, there is no one-size-fits-all solution. However, experts suggest keeping the screen about 20-28 inches away from your face and tilting it slightly upwards at an angle of 10-20 degrees, with the top of the screen at eye level.  
This way, you should not need to tilt your neck up or down. Additionally, you can use the distance from the tip of your middle finger to your elbow as a quick reference for determining the appropriate distance.
How Long Should You Stand at Work?
Sitting at your desk all day is terrible for your health, and doctors have long recommended that people stand at their workplaces for 15 minutes every hour. However, according to a University of Waterloo expert, standing for at least 30 minutes every hour provides the health benefits of a standing desk. 
Using advanced ergonomic and medical risk calculations, Jack Callaghan, a professor in the Department of Kinesiology at Waterloo, discovered that the ideal sit-stand ratio is between 1:1 and 1:3, which is a significant departure from common perception. 
Top 10 Best Standing Desks to Choose
To help you find the perfect standing desk for your home or office, we have compiled a list of the 10 best standing desks that you can choose from. 
1. Autonomous SmartDesk Core
The SmartDesk Core home standing desk is customizable from 29.4" to 48" and is ideal for a wide range of bodies. Discover your perfect sit-to-stand position, save up to four unique heights to easily switch between them, and prepare yourself for success. It lifts 265 pounds while generating only 50 decibels of sound.  
While carrying its load capacity, it moves 1.1" every second and remains rock-solid. It has a sturdy frame and a twin motor. BIFMA, UL, and EMC have worldwide vetted it for safety and strength. 
Top dimension
Small Top: 43"L x 24"W x 1"H
Classic Top: 53"L x 29"W x 1"H
XL Top: 70.5"L x 30"W x 1"H
Frame dimension
27.5"W x 40" - 73"L
Height range
With top: 29.4" - 48"
Without top: 28.4" - 47"
Materials
Top: Warp-proof, MDF wood, natural Bamboo
Frame: SPCC steel
Colors
Top: White, Black, Walnut, White Oak, Bamboo
Frame: White, Black, Grey
Weight capacity
265 lbs
Warranty
5 years for frame
1 year for top
2. Autonomous SmartDesk Corner
If you're looking to find a desk that provides the perfect fit in any corner, then this is L-shaped standing desk is a great choice. The majority of L-shaped standing desks use a single motor, and this one even has three.  
When your battle station is put up, you'll hear and notice the difference, and it quickly lifts 400 lbs on its sturdy steel legs.  
To save the best placements, use the responsive keypad, and then, whether you're on your seat on a stool, or balance board, reclining back on your chair, or even standing in front of the computer, it only takes one touch to glide into place effortlessly. 
Top dimension
Full: 77"L x 64"W x 1"H
Large Top: 77"L x 29"W x 1"H
Small Top: 29"L x 35"W x 1"H
Frame dimension
27.5"W x 42" - 71"L
Height range
With top: 29.4" - 48"
Without top: 28.4" - 47"
Materials
Top: Warp-proof MDF wood
Frame: SPCC steel
Colors
Top: White, Black
Frame: White, Black
Weight capacity
400 lbs
Warranty
5 years for frame
1 year for top
3. Autonomous SmartDesk Pro
The Regular size desktop has room for your two monitors. Although, individuals with beast-mode setups can choose the XL.
It operates at a very low noise level of 40 dB and maintains a steady position with a minimal wobble of 0.5°, even when fully extended to reach a height of 52 inches. Additionally, it allows users to save and easily switch between their preferred positions with a single tap.
Top dimension
Small Top: 43"L x 24"W x 1"H
Classic Top: 53"L x 29"W x 1"H
XL Top: 70.5"L x 30"W x 1"H
Frame dimension
27.5"W x 40" - 73"L
Height range
With top: 26.2" - 52"
Without top: 25.2" - 51"
Materials
Top: Warp-proof, MDF wood, natural Bamboo
Frame: SPCC steel
Colors
Top: White, Black, Walnut, White Oak, Bamboo
Frame: White, Black, Grey
Weight capacity
310 lbs
Warranty
7 years for frame
1 year for top
4. Timotion SmartDesk Core
The Autonomous x Timotion SmartDesk Core standing desk features a strong desk structure and an ample workspace with a minimalist look. Invest in a desk that will last years in your home office setup.  
Top dimension
55"L x 28"W x 1"H x 37 lbs
Frame dimension
42.3" - 70.9"L x 23.6"W x 27"-45"H
Materials
Top: Particle board
Frame: SPCC, SPHC, PC+ABS, POM, PA66+30GF
Colors
Top: Black, White
Frame: Black, White, Grey
Weight capacity
270 lbs
Warranty
5 years for frame
3 years for control box
1 year for top
5. EUREKA ERGONOMIC 60" L Shape Glass Gaming Desk: Music Sync RGB
The GTG-L60 L-Shaped monitor standing desk, capable of bringing a sizable RGB lighting music show daily, can best be described as innovative, enthusiastic, dynamic, calm, and energizing. These are the perfect adjectives to use to describe the desk.  
When you get it, your office or gaming space will undoubtedly benefit from the addition of vibrant hues and an unending supply of delight. Take one for both you and your significant other at the same time! 
Dimension
60"W - 23.6''D - 30"H
Material
Glass
Weight capacity
330 lbs
Feature
27 music sync modes & RGB lights with Bluetooth app control
Dual headset hook, rotatable cupholder, power strip holder, and adhesive cable ties for optimal organization.
Warranty
5 years
6. EUREKA ERGONOMIC L60 L-shaped Standing Desk: Keyboard tray
This desk is the ideal choice if you work out of your home office simultaneously with another person. Because each section can be adjusted to a different height independently, it allows two individuals to work comfortably without interfering with one another.  
Top dimension
61"L x 43"W
Knee space
50"L x 24"W
Height range
29.5" - 48"
Materials
Steel, Particle board
Colors
Top: Rustic Brown
Base: Black
Gaming Configuration
Keyboard tray, headphone hook, cup holder, RGB light
Warranty
5 years
7. FENGE 2-tier Standing Desk: Tablet Stand & USB Ports
FENGE has been offering workstations that include spacious desk dimensions and is a great option if you want to enjoy the many standing desk benefits we mentioned previously. 
A few features of it may be improved, such as the interconnections and the visible gear on the motor, despite the fact that it is straightforward to assemble and has good stability. In addition, the cost is reasonably low considering all the benefits it provides. 
Dimension
48'' dimensions: 48''L x 25''W x 32.2"- 52"H
55'' dimensions: 55''L x 25''W x 32.2"- 52"H
Height range
With top: 32.2" - 51.9"
Without top: 28.7" - 48.4"
Materials
Aluminum alloy, Wood
Colors
White, Black, Oak, Walnut Brown, Reclaimed Wood
Weight capacity
265 lbs
Warranty
Top & Frame: 2 years
Motor: 5 years
8. Mount-It! Standing Desk Converter with Gas Spring
The MI-7934 sit-stand desk will transform your existing desk into an ergonomic workspace and increase your productivity by allowing you to use two monitors simultaneously. 
Dimensions
Desktop: 36.25" x 22"
Keyboard tray: 26.75" x 9"
Height range
6.25" - 16.5"
Color
Black
Weight capacity
37.5 lbs
Warranty
10 years
9. Uncaged Ergonomics Glass SmartDesk: Drawer & USB ports
This electric standing desk is the epitome of efficiency thanks to its flawless combination of luxury and value. The glass desktop has a beautiful look and texture and lends an air of sophistication to any business.  
Everything can be charged via the USB, USB-C, and AC ports built right in. Delivered 90% assembled, allowing you to stand up and go within 10–15 minutes after it arrives. 
| | |
| --- | --- |
| Top dimension | 23.7" x 45.3" |
| Height adjustment | 27" - 46.3" |
| Colors | Black |
| Materials | Steel, Glass |
| Warranty | 3 years |
10. Wistopht Custom SmartDesk
The ideal workstation for rooms of different dimensions. You can select either the Classic 55" x 28" or the Compact 47" x 28" tabletop. Both choices offer a sufficient amount of capacity for desktop or laptop computer configurations and more than enough space for extra office tools and supplies.  
Pick a frame that's the right size for your height. Either the two-stage frame with a height range of 27 inches to 45 inches or the three-stage frame with a height range of 25 inches to 50 inches.  
Both models come with whisper-quiet dual motors and have a weight capacity of up to 265 pounds. These leg frames are made of solid steel and may be purchased in white, black, or gray. 
Top dimension
Compact top: 47"L x 28"W x 1"H x 27.3 lbs
Classic top: 55"L x 28"W x 1"H x 37 lbs
Frame dimension
Core frame: 42.3" - 68.9"L x 23.6"W x 27" - 45"H
Core frame w USB port: 42"- 71"L x 23.6"W x 27" - 45"H
Pro frame: 42.3" - 68.9"L x 23.6"W x 25" - 51"H
Pro frame w USB port: 42"- 71"L x 23.6"W x 25" - 5"H
Materials
Top: Particle board / Chipboard with veneer
Frame: SPCC, SPHC, PC+ABS, POM, PA66+30GF
Colors
Compact top: Black, White, Light burlywood, Dark burlywood
Classic top: Black, White
Core & Pro frame: Black, White, Grey
Core & Pro frame w USB port: Black, White
Weight capacity
265 lbs
Warranty
5 years for metal frame
2 years for electronic parts
No warranty for top
Final Thoughts
The health benefits of a standing desk for individuals who spend most of their day sitting can be life changing. These benefits include reducing the risk of obesity, and diseases, improving posture, and reducing back pain.  
Additionally, standing desk benefits have been found to increase energy levels, improve mood and concentration, and even boost productivity in the workplace. 
Despite these benefits, it's important to note that standing desks should be used in conjunction with regular movement and stretching, as prolonged standing can also adversely affect the body.  
Using standing desks at work can be a simple and effective way to promote a healthier lifestyle and improve overall well-being.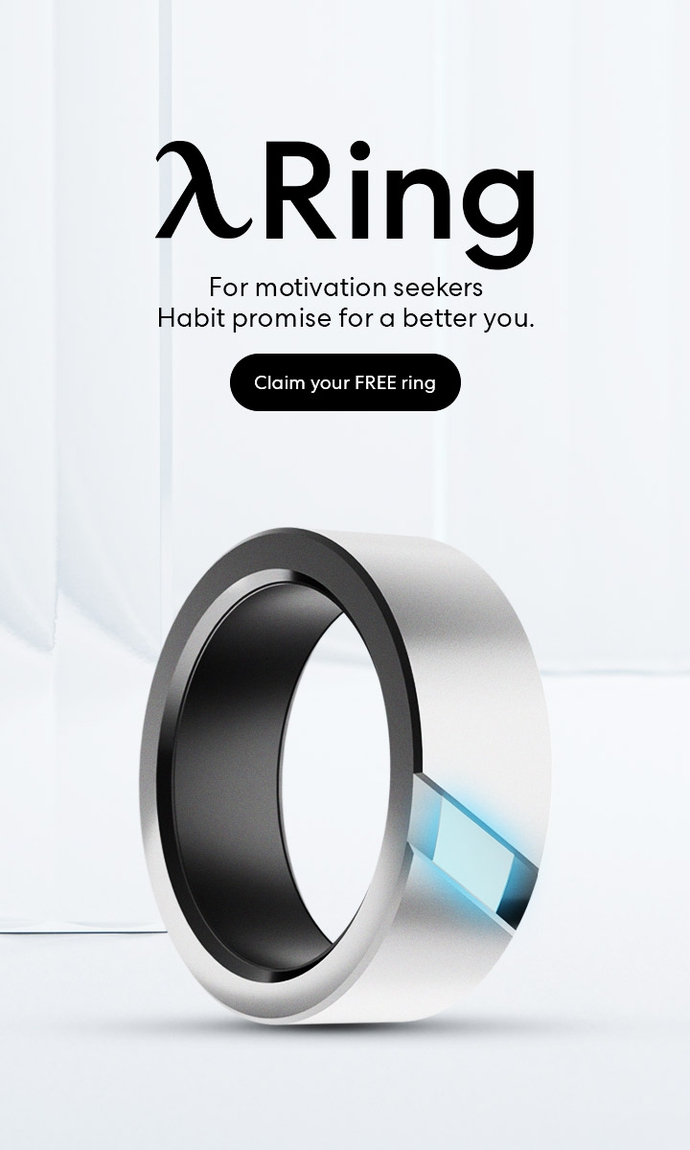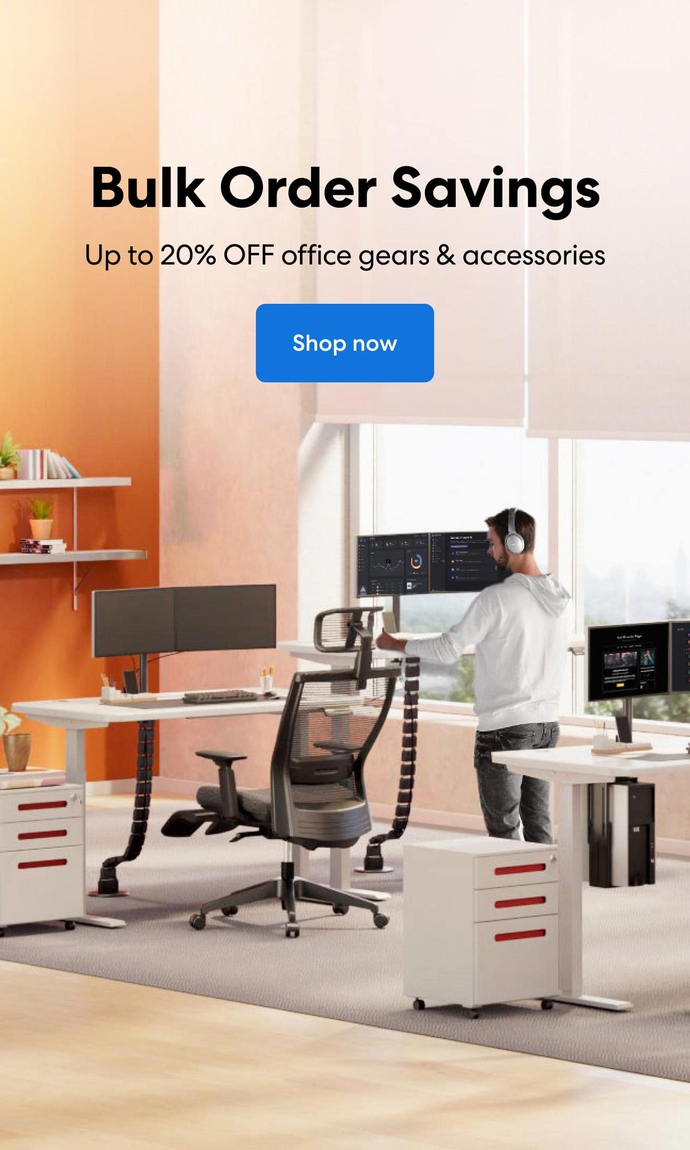 Subcribe newsletter and get $100 OFF.
Receive product updates, special offers, ergo tips, and inspiration form our team.