Workplace Inspiration
Ways to Bring the Art of Hygge Office Decor to Your Desk
1,528 Views
Hygge office décor is uniquely inspiring and motivating. Employees feel stressed-free because of the coziness and simplicity a hygge office design brings to your space. Since a hygge office space is centered on a minimalist office design, you can find yourself less cluttered and more productive while working.
A hygge office décor also ensures a better flow of energy, as proven by studies, because it eliminates clutter which is a huge enemy of work efficiency. This article will cover some office décor ideas at work and all you need to know about a hygge office décor.
What is Hygge Décor?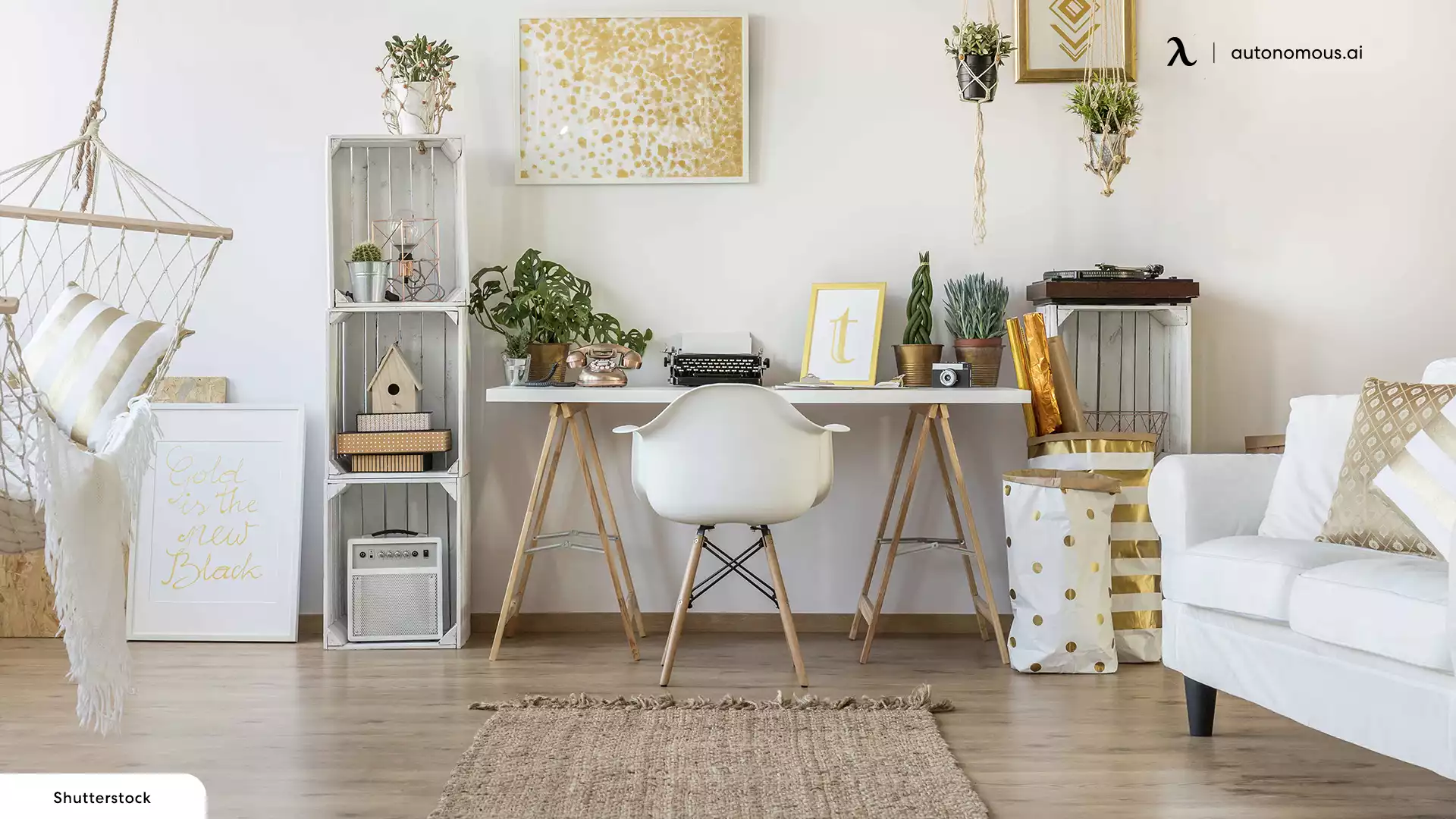 With the word hygge popping up, it is common to think about what 'hygge' means. The word hygge emerges from Danish philosophy, which means coziness. A modern office design based on coziness will represent a hygge theme hence will be comfortable to work in.
 It will also make you feel less frustrated, especially when there is a lot to work on. By implementing a hygge theme into small office design ideas, one can find themselves more alert and better in energy after completing a tough day. Hence, one of the remarkable benefits of a hygge modern home office design is that it improves the work-life balance, especially for remote workers.
Where to Buy Hygge Décor?
With the popularity of a hygge décor in a work setting, there are a bunch of furniture stores that sell the hygge furniture and hygge essentials. And since hygge is about the combination of tiny everyday use factors smartly, it is easy to find hygge essentials from any furniture store or office supply store.
How to Setup a Hygge Space?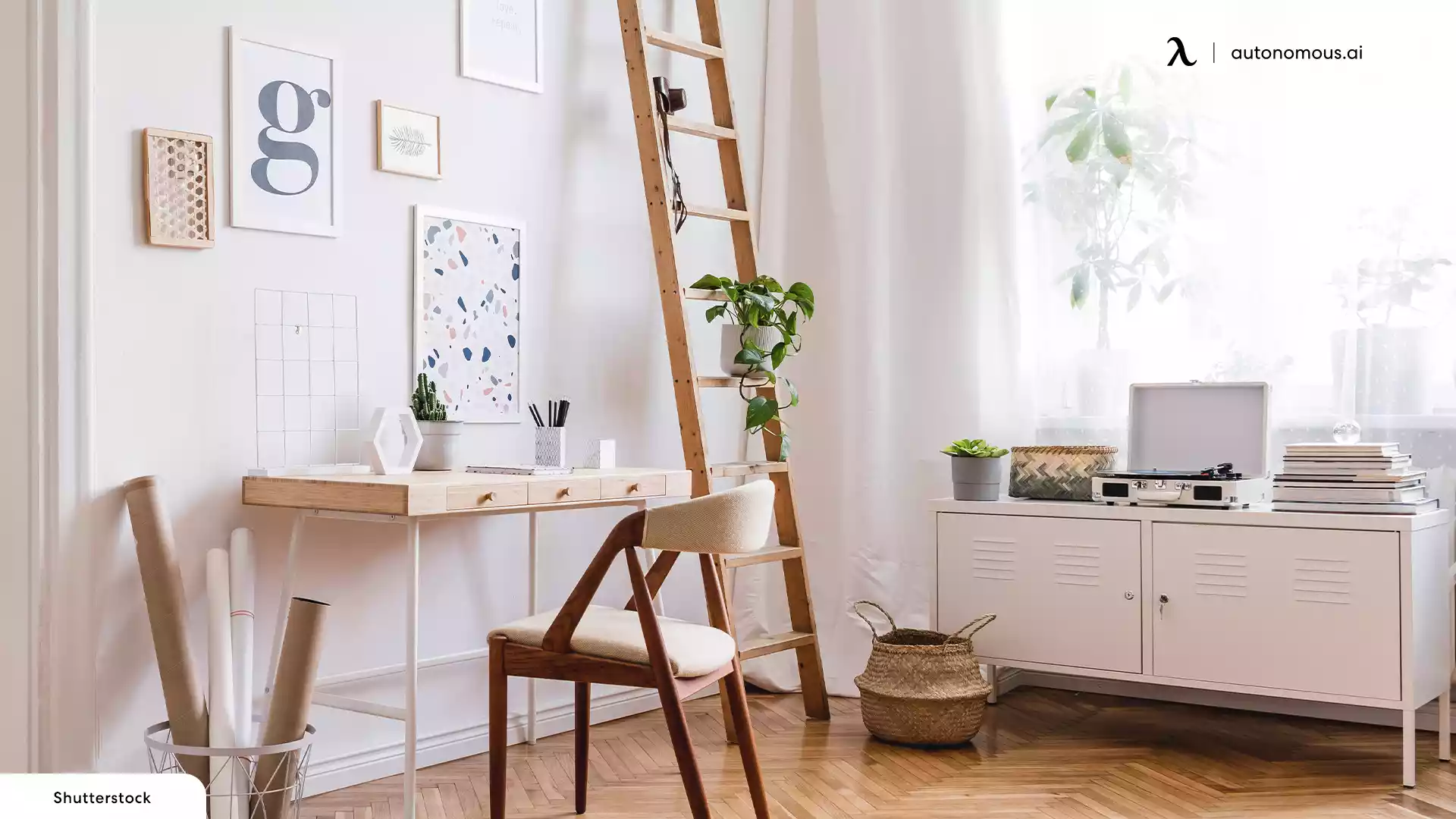 Bringing the hygge theme into an entire office is easier because then you can play with the soft colors, neutral vibes, and natural furniture at a larger scale, but when it comes to a minimalist small office design that too in your home, setting up hygge could be a tough challenge. Here are some tips for beginners to build a hygge office setup.
Setting up A Space
Another important aspect of hygge is the freedom of the mind from any short-term and long-term stress. This means that one should focus on separating their work anxieties from their lives, so they don't get upset. And with the help of a hygge home design, you can make this setup work even in the tiniest of spaces. Especially for those living in small spaces, creating separation can be hard. Here are some ways you can build one.
The Right Furniture
A desk that folds up. If you want to create a workstation separate from your living space, buying a desk might be a smart investment. Folding desks are an excellent choice for those on a budget or with limited space. You can have limited work hours where you set up your workstation, and once done, fold away and relax.
Focus on Lighting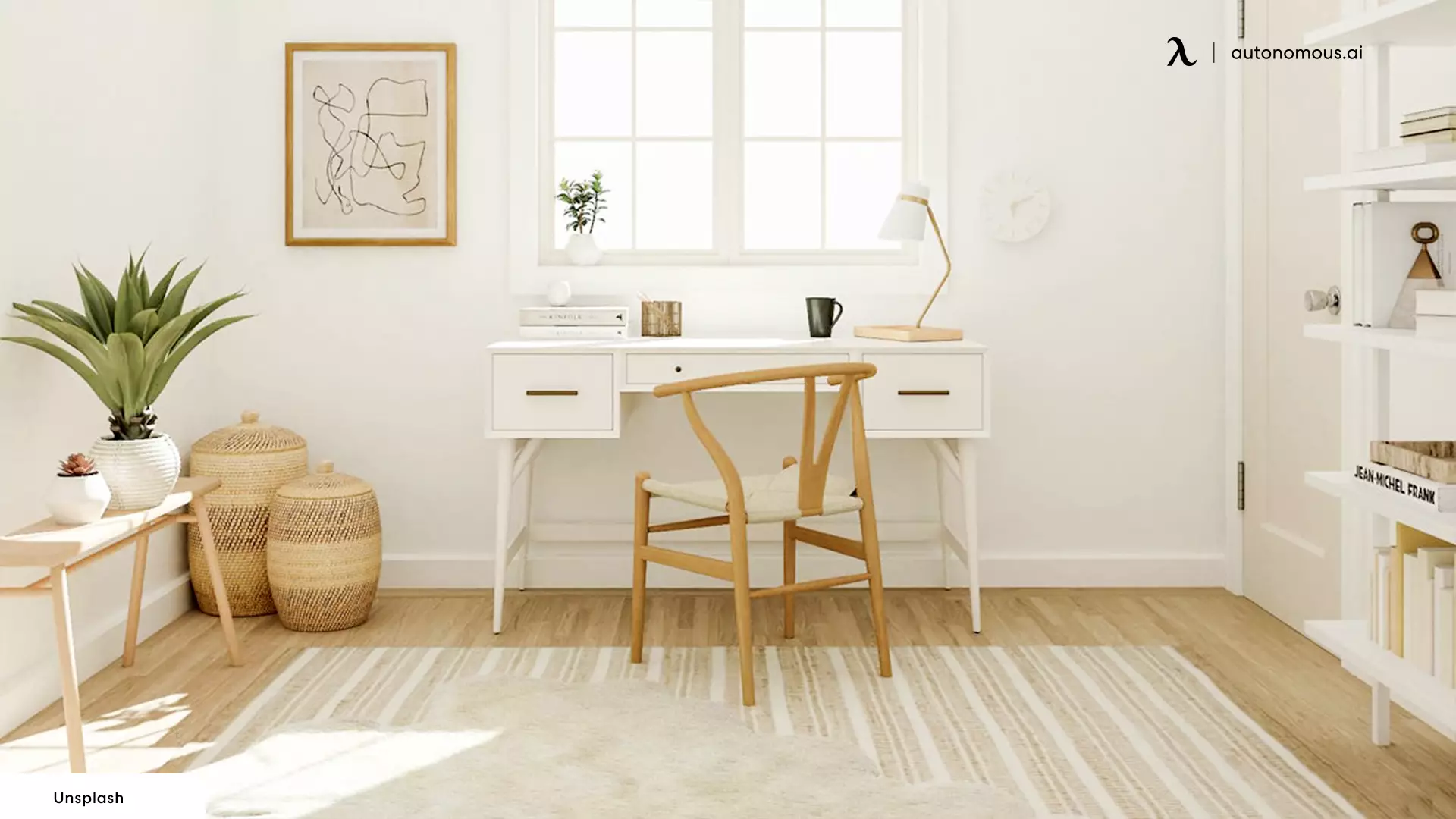 When you're working, changing your lighting can help you distinguish between work and relaxation time. During the day, use dim lighting such as shaded lamps, floor lamps, and fairy lights, while during the evening, use spotlights and main room illumination. If you have a tiny work setup that is limited to your desk, you can also opt for an LED desk lamp.
Using the Right Colors
Differentiate with Colors since some colors are made for the productive side of the brain while some are here to induce a sense of calmness in your mind. As per color psychology, you can use this concept and travel within the same room to experience different moods by painting some walls differently.
Keep it Organized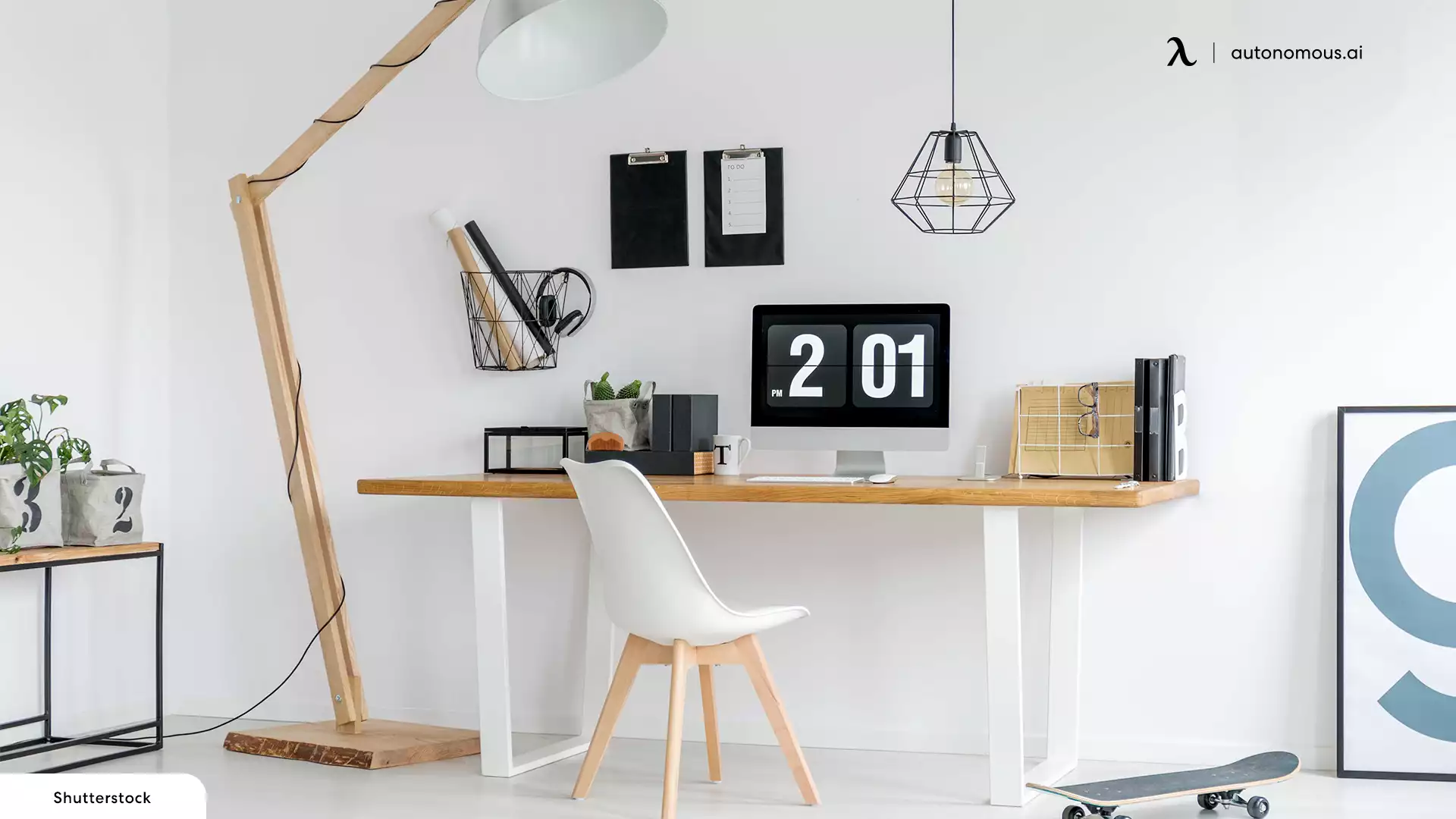 Another essential habit of successful work people is that they never leave things for tomorrow. Whether it's for work or cleaning the desk, they are always focused on winding up at the end of the day. Make sure you complete your cleaning spree at the end of the day. Place your stationery items in the right place so you are not greeted with a mess the next morning.
A Warm Blanket
The wind changes the temperature in offices. You're too cold at times and too warm at others. If you get cold, have a shawl or throw on hand and a small desktop fan on hand if it gets too hot.
If you have a home office, an electric fireplace will look great while keeping you warm. A fireplace provides you with the right temperature, keeping you warm and cozy with a whole elevation of aesthetics.
Beverage Station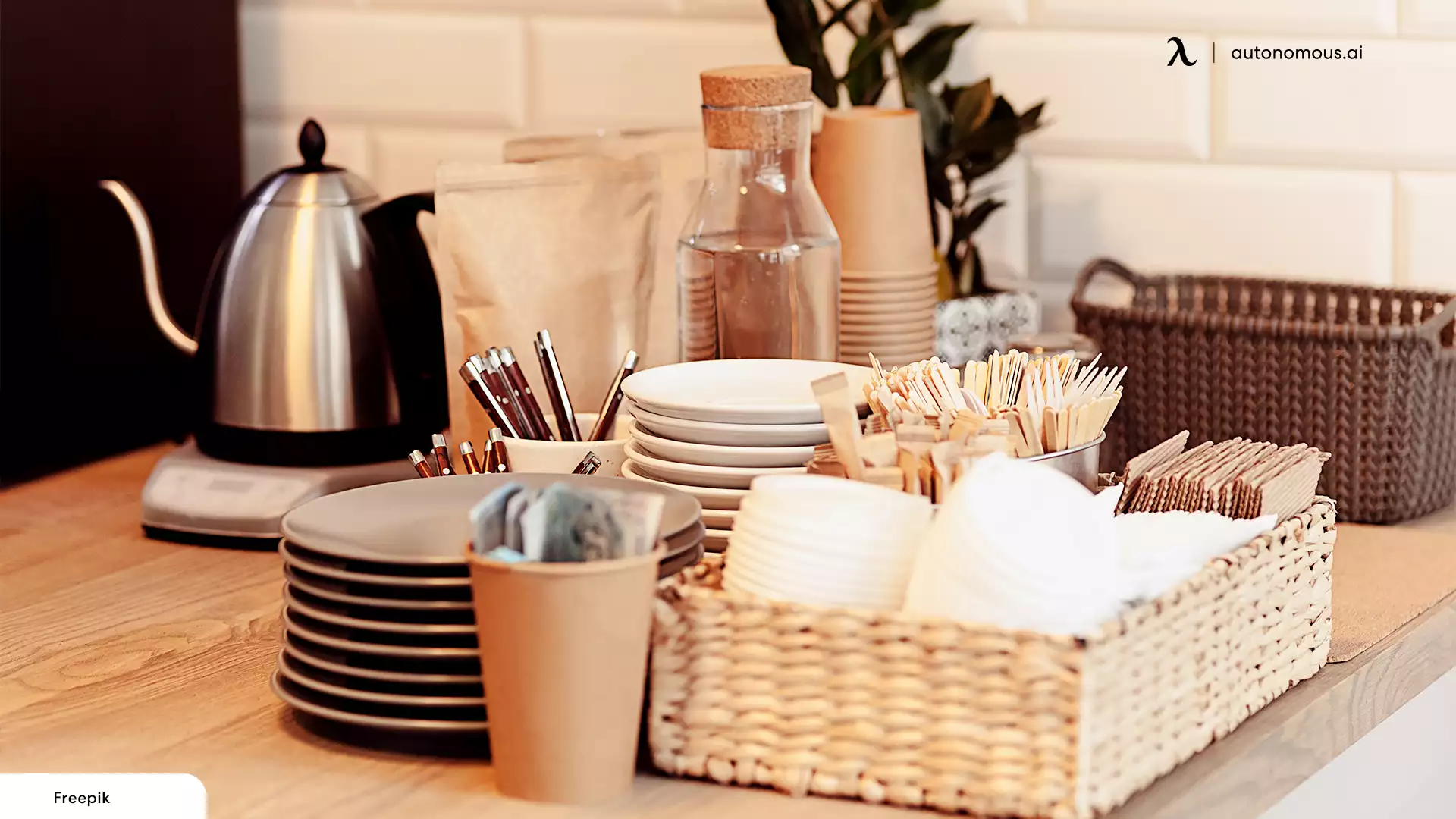 This seems contrary to the workplace concept, but as per the hygge office décor, it is highly important. A beverage station in a workplace is a great and rich way to charge your employees, make them feel fresh amidst a long hot day, and have them chatter with their friends or colleagues. Make sure your beverage station fits your budget and covers different beverages to ensure everyone finds what they like.
Clean Desk
This is self-evident, regardless of your design style. A clean desk is a blank canvas on which you can paint whatever setting you choose. Your workstation doesn't have to be pristine to be considered cozy. A well-used desk is likewise quite hygge, although dirt and grime can detract from any cozy atmosphere. If your work desk looks out of polish or too old, you can get a paint job done or if it's wobbly for you even to work, opting for a new desk is the right option.
Soft Music
Not the kind of music you start jamming to and ditch the work altogether. But the right choice of music in an office space can do wonders for your productive energy. Get yourself a pair of desk speakers or noise-canceling headphones. Play some soft music that relaxes your mind while you kill off the challenges at work.
Get Some Motivation
It isn't easy to maintain a happy attitude all of the time. Especially if you operate your own company, on the other hand, positive thinking comes naturally when you incorporate hygge into your life.
Add some positive slogans to your home office to help yourself. You can frame your favorite quotes, stick them on your workplace bulletin board, or even make a gorgeous screen saver.
Subcribe newsletter and get $100 OFF.
Receive product updates, special offers, ergo tips, and inspiration form our team.
WRITTEN BYAutonomous
We build office products to help you work smarter.