Smart Products
How to Buy a Gaming Chair for a Tall Person?
1,622 Views
It can be a challenging task to buy a gaming chair for a tall person. On average, the gaming chairs in the market are usually an ideal option for average height (5'8") users. This makes the tall gamers quite worrisome about which gaming chair would be suitable for them.
The best gaming chairs for tall guys are the ones that make them comfortable in their gaming station. But the question that arises here is how will they do so? Although there are multiple tall gaming chairs in the market, picking the best one is only possible if you know what you are supposed to evaluate.
Today, we have shared the nitty-gritty of a high gaming chair to help you understand what makes a gaming chair ideal for a tall guy like you. Since we have also shared some high-end gaming chairs for big guys in this article, stick with us till the end.
Now, let's begin our journey of picking the best chair for you! 
Ideal Height of Gaming Chair for Big Guys
Since buying a gaming chair for big guys is different from chairs for average height people, there are certain things that you are supposed to consider while picking up the right fit. These chairs can be similar to big and tall office chairs that you might have seen in offices.
So, if you know the dimensions of those chairs, this process can be a little easier for you. These chairs have greater durability, better ergonomics, and ideal lumbar support for tall people. Although these chairs are often pricey, the benefits you can expect are worth the price.
Before evaluating the gaming chair's height, it is better to measure your height to know what sort of chair category you should be looking for. The big and tall chairs are ideal for gamers who are more than 6 feet tall. Upon figuring out your height, you should start thinking of the height adjustment that you will need in your ergonomic gaming chair.
Evaluating this part is important because that helps you have an ergonomic gaming experience. Your chair's height should be such that your thighs rest parallel on the gaming chair's seat and your knees perpendicular to the feet while the feet lay relaxed on the floor.
Therefore, this should be the basic evaluation while you pick your gaming chair. Nevertheless, height is not the only thing you are supposed to check. We have listed the other vital considerations below in our guide to buying the best gaming chair for tall guys.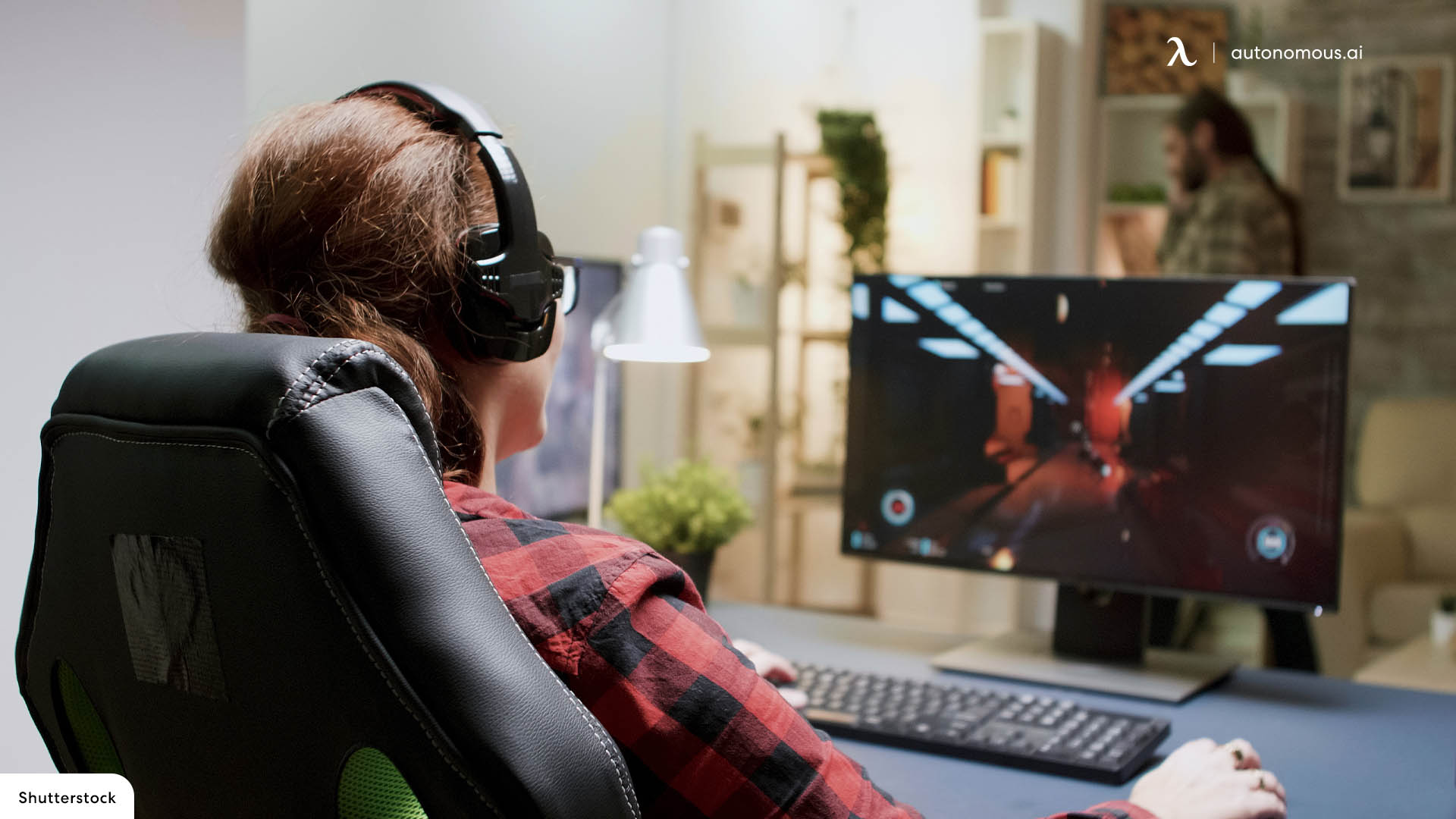 Guide to Buy the Gaming Chair for a Tall Person
If you evaluate your tall gaming chair in the light of the following aspects, we believe you will get the ideal gaming experience. So, let's have a look at what they are.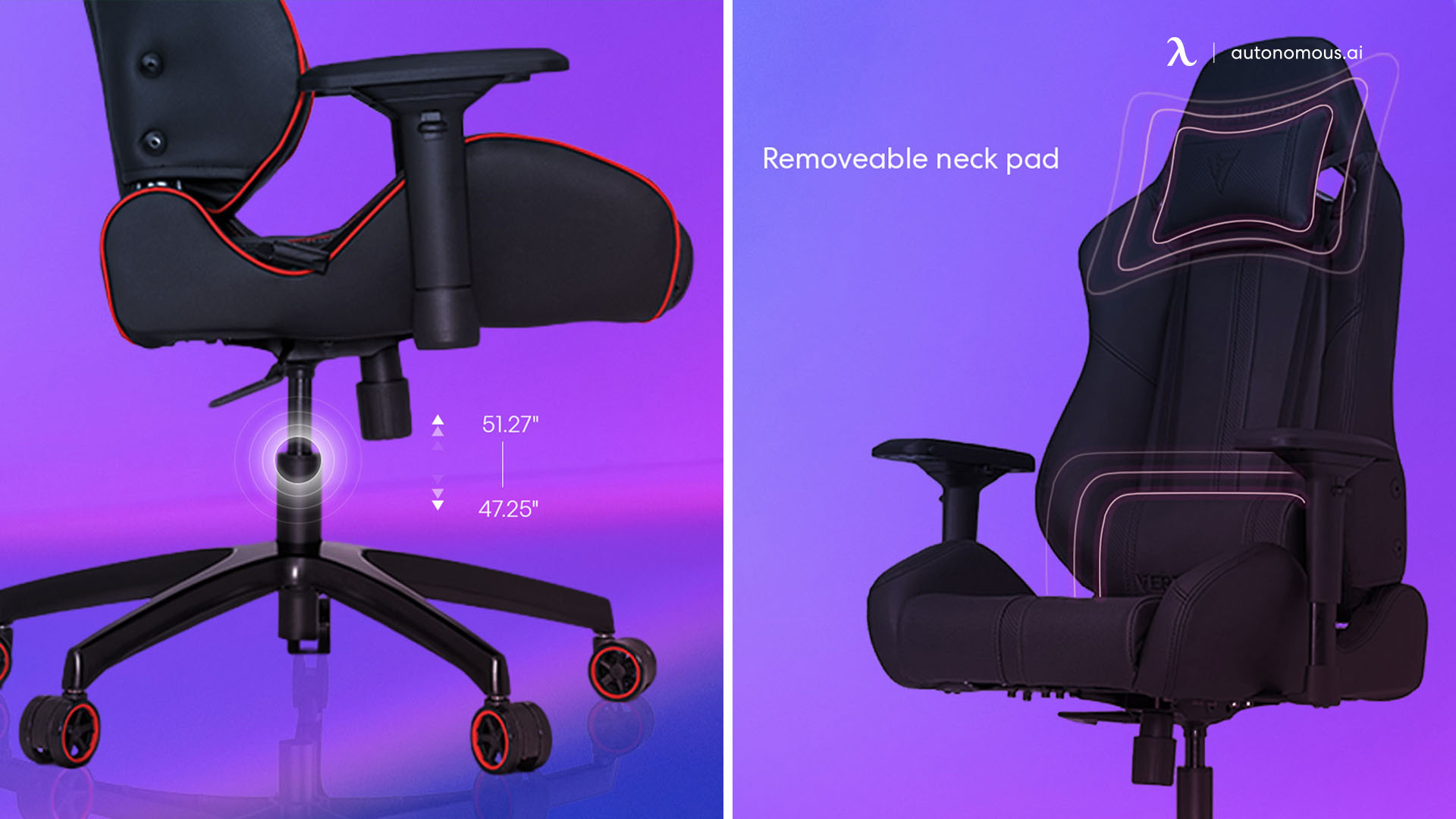 Adjustability
Since you need a tall gaming chair for a tall guy, you should look up the adjustable features in the chair. Features like an adjustable armrest, lumbar support, headrest, and reclining angle can help you adjust the chair as per your requirement.
All these features are useful addons in a tall gaming chair because you are not always too sure of the alignment of such features. A little degree of adjustment helps you correct your gaming station ergonomics and enjoy your time playing games. 
Gaming Chair's Width
You should also evaluate the chair's width since you are getting a chair for a big and tall guy. The chair should be wide enough to give you room to sit and wiggle if you like.
The best way to measure this is to calculate your hips' width and add a couple of inches in this reading to know your desired seat's width. In this way, you can have a cool gaming experience. 
Durability
Durability is among the most important aspects that you need to evaluate in a tall gaming chair. The best gaming chairs for tall guys are the highly durable ones. Such chairs are pretty helpful because the weight factor is considered along with the height.
If someone is big and tall, they will need a gaming chair that can withstand their weight. And only a durable gaming chair can assure you such a performance. However, when you go for good brands, there is no need to worry about their durability as good brands are known for their material's durability.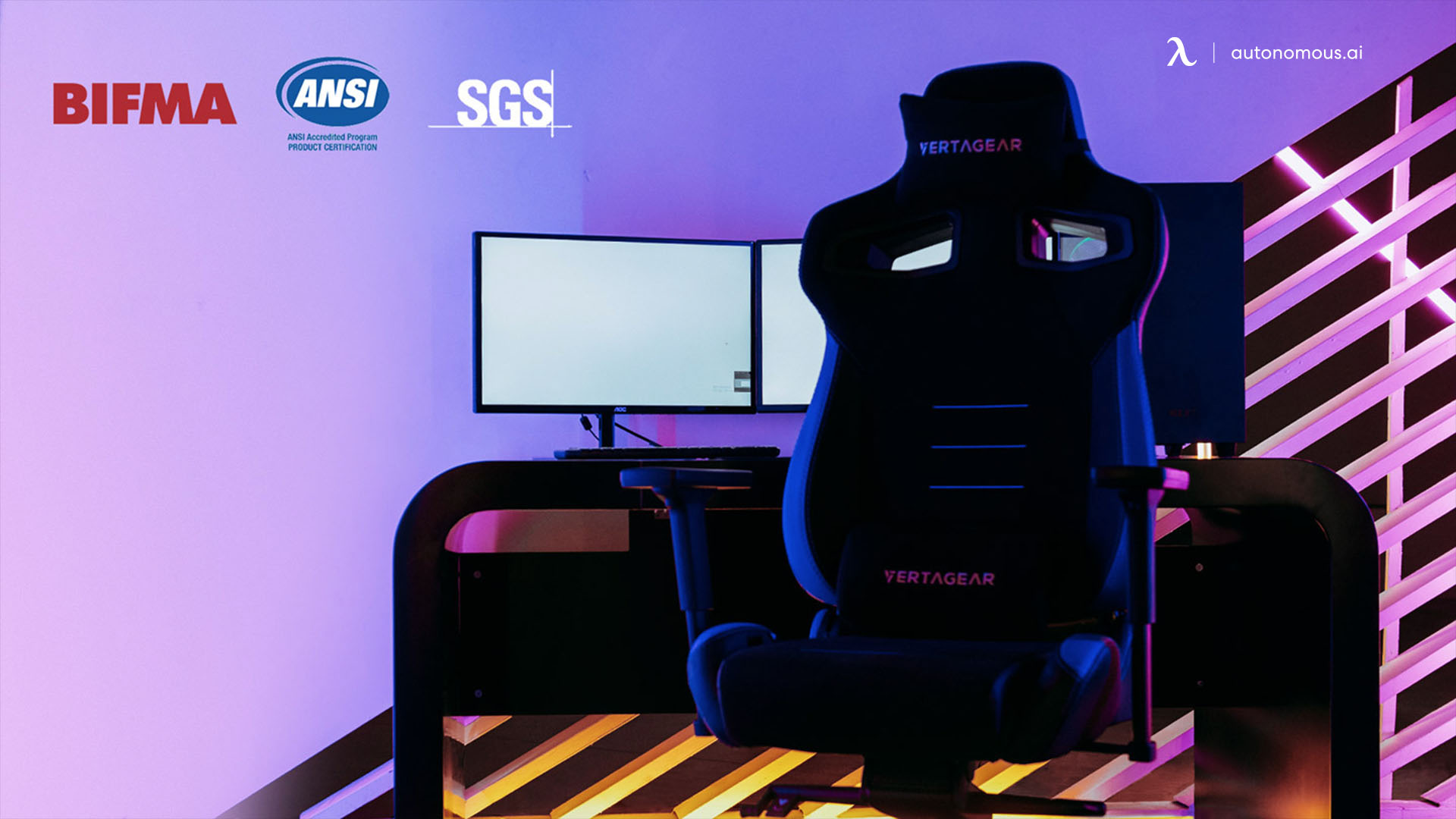 The Best Gaming Chairs for Big Guys
Now that you know everything that you should evaluate in a gaming chair to ensure that it is good for tall guys, you are all prepared to know the details of our top picks.
We have picked up these two models because they tick off all the aspects of a high gaming chair that we mentioned above. Nevertheless, you can learn more details upon reading further. 
1. Vertagear SL5000 Tall Gaming Chair
Being a premium option for tall guys, the Vertagear SL5000 is a recent limited edition that we would suggest you fetch as soon as possible. Its stylish look and comfort are something off the charts. Since it is a breathable gaming chair, it is designed using high-end fabric to ensure you stay cool and composed while you play.
The unique thing about this model is that it has coffee fiber padding to enhance the breathability of the chair. In addition to this, you can also notice a silver lining embroidery that curbs odor and bacteria. Since there are myriads of adjustable features, we believe this durable gaming chair for a tall person is for you.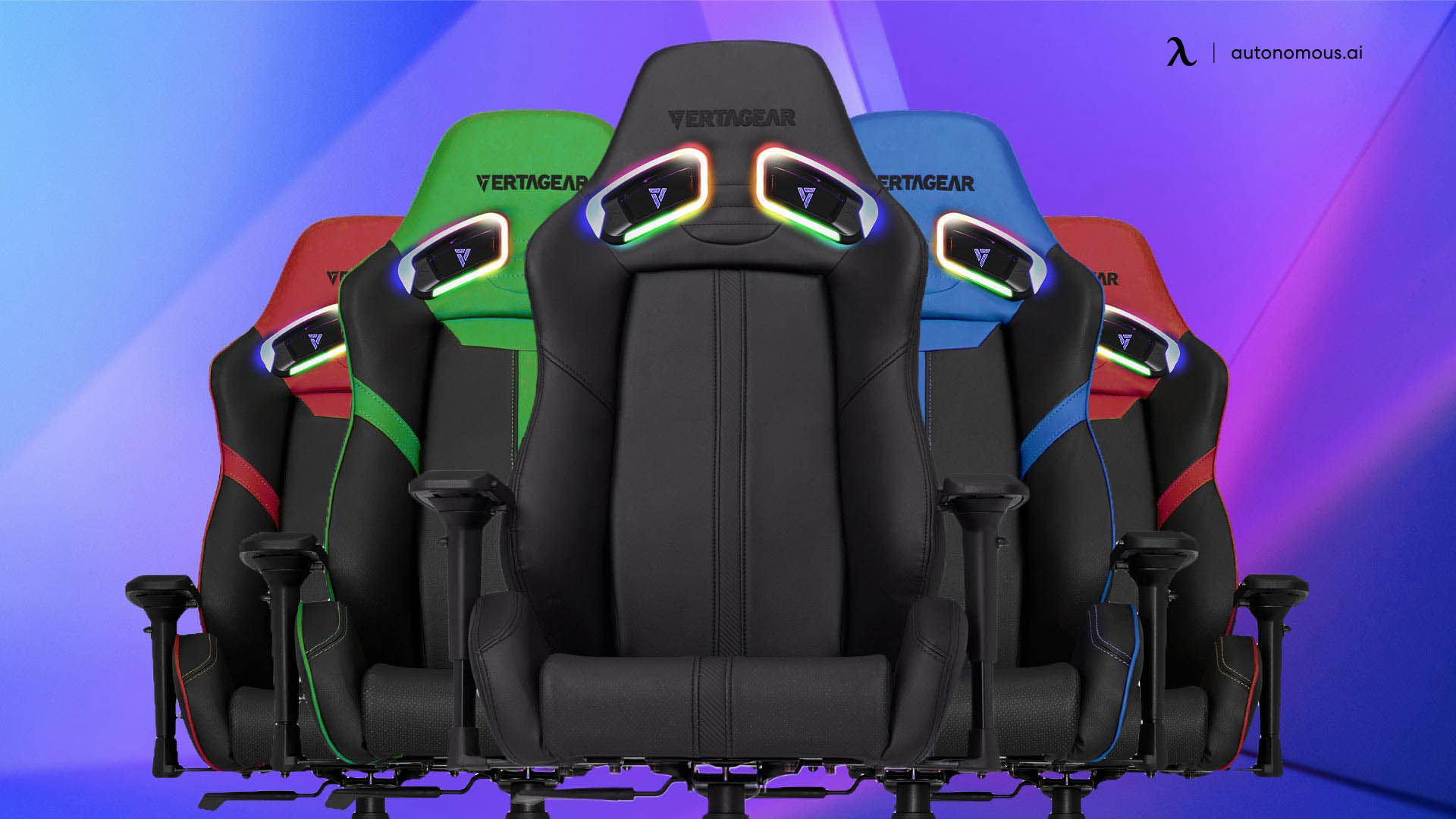 2. Karnox Big and Tall Gaming Chair
The Karnox PU Leather gaming chair is an ideal choice for those users who are interested in buying a leather chair. If you think leather material can make your gaming station look classier, go for this one. However, if you are into fabric chairs, you can go for their gray fabric gaming chairs.
There is also a black leather gaming chair option that you can consider if you are into an all-black gaming station. No matter which models you pick, durability, adjustability, and high-end quality are among those aspects of this gaming chair that are fixed. Being a complete package, this tall gaming chair is an ideal choice as a gaming chair for a tall person.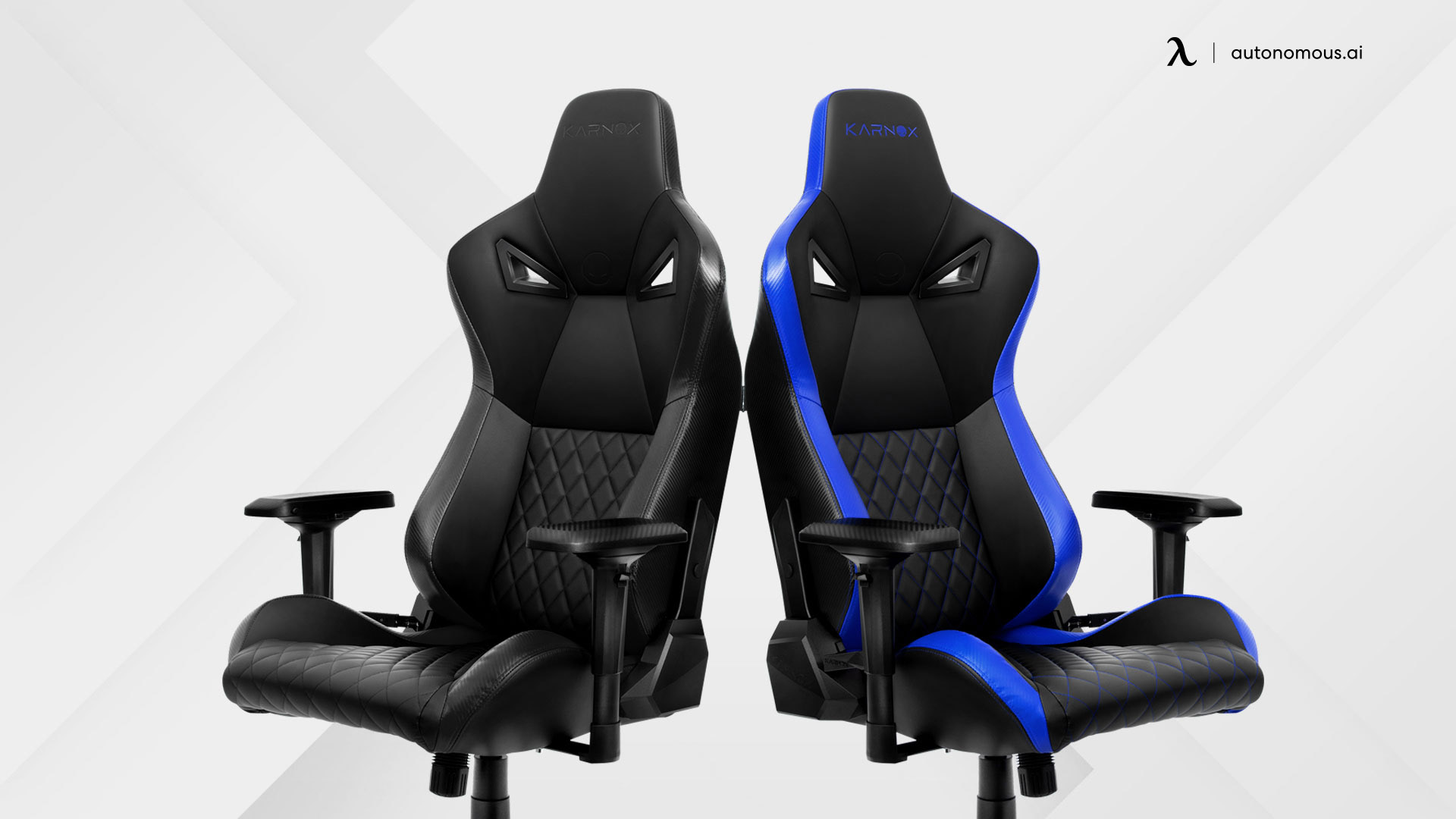 Having a detailed idea of the ideal gaming chair for a tall guy, we believe that now you will pick the best gaming chair for yourself.
Subcribe newsletter and get $100 OFF.
Receive product updates, special offers, ergo tips, and inspiration form our team.
WRITTEN BYAutonomous
We build office products to help you work smarter.