If you want to build a modular home or look through different office pods for sale, one of the first questions that might pop into your head is whether or not you can put it anywhere. 
In this article, you'll learn the answer to that question and other crucial bits of information, such as the primary features of modular homes, how they differ from traditional structures, and more. 
What Are Modular Homes?
If you've seen other people's prefab ADUs, you might want to build a manufactured home yourself. However, the first thing to remember is the definition of this type of building. 
A modular home is a prefabricated building that professionals put together in sections, which are also called modules. 
After creating them in a factory, experts will transport them to your home site and assemble them to create a beautiful, compact house. 
Building modular homes is entirely different from traditional places. In the latter's case, people will always be at your property, putting the house together. 
However, modular homes are born in a controlled factory environment. It's beneficial for many reasons, for example, it allows professionals to guarantee the building will be able to withstand poor weather conditions.
The Distinctive Features of Modular Homes
If you want to build your own modular home, you need to guarantee you're hiring the right professionals for the process and picking the best design. 
Generally, there are a few features that make modular homes stand out from other options. Firstly, as the article mentioned, experts will make them in a factory and take the modules to your property. 
Therefore, another specific feature of modular homes is that professionals put them together in sections. Typically, they'll build the different areas or rooms of the house, and when doing so, they'll include plumbing, electrical wiring, floors, ceilings, fixtures, and more. 
Professionals will put together the modules of a prefab home by using specialized equipment. They'll have to lift and connect the sections, so you get a high-quality, durable, beautiful space. 
Moreover, personalization is also a defining feature of modular homes. You can customize them depending on what you need and like the most, which makes them ideal if you want a unique, small ADU. 
In most cases, getting a modular home is much more affordable than building an on-site house from scratch. Since experts put them together in factories, they can streamline the process and get cost-effective materials, helping you save money. 
If you get a prefab studio, you'll get a high-quality property since professionals rely on specific measures to exceed industry standards. They use top-notch materials and control every aspect of the factory environment they're working on only to give you the best results. 
Finally, the last defining feature of modular homes is that you can make sure they're energy-efficient. If you want to, they could have different characteristics that allow you to reduce utility costs.
Can Modular Homes Be Built Anywhere?
Generally, you can build a modular home everywhere. However, you'll need enough space to put it there. 
Many people wonder 'Where can I put a modular home?' but things are often much more straightforward than they seem. 
If you want your own prefab studio, you'll need to check your area's zoning restrictions since modular homes and traditional houses abide by the same regulations. 
You could also ask local authorities or even loved ones who live in the area and have gone through this process. They'll probably have some information about what you'll need to build your own modular home. 
Once you choose to get an affordable prefab ADU, you'll have to keep several things in mind. Here are some of them: 
The Site Must Be Accessible: Remember that professionals will need to be able to access your property with various machines and tools because they'll transport the modules and build the ADU there. Weight restrictions, narrow driveways, and road width are all relevant when it comes to this, so make sure you're giving out all the necessary details when working with an expert team.
There Might Be Foundation Requirements: Typically, if you want to build a tiny house in a backyard, the property will have to meet certain foundation requirements because it's where the ADU will be. Overall, you can consult with an expert team, and they'll often assess the space and suggest the best options for your case.
Access to Services and Utilities: Professionals will also consult with you to ensure electricity, water, gas, and sewer are accessible to your modular home. If they aren't, they'll help you find ways to make it happen since these are essential for any prefab home.
The Impact of Homeowners' Associations: If your property is in a place abiding by the HOA (Homeowners' Association), you might have to abide by additional rules, regulations, and guidelines.
Environmental Factors Play a Role: The specific characteristics of your surroundings can influence the process too. You'll have to talk to experts, and they'll recommend the most convenient options, especially if you're in complicated geographical locations, such as those prone to floods or other issues. 
Generally, people wonder 'Where can I build a manufactured home?' because they want one on their property, for example, in their backyard. 
Although you're most likely able to get a beautiful and compact prefab home, consulting with experts is always the best idea. They'll help you understand the best alternatives for you. Therefore, make sure you're contacting a trustworthy and experienced team to guide you during the process.
How Are Modular Homes Different from Houses Built On-site?
To build a modular home, you must understand that they're very different from traditional houses. 
The first essential difference has to do with the construction process. As the article pointed out, experts will build traditional houses on-site, whereas modular homes come from factories. 
On the other hand, transportation is also different in both cases. When building traditional houses, experts have to be in the place. Therefore, they only need to transport materials. 
However, with modular homes, things vary. Professionals will transport entire sections of the house, which is why they need enough space to do that.
In many cases, they'll use lifts and other equipment to transport the modules and assemble them on your property. 
Modular homes and traditional houses are also different because the first ones take less time to be ready. 
Since professionals make modular homes in indoor facilities, they don't need to care about weather conditions, which can affect the process if you hire experts to build a traditional house. 
Lastly, design and customization features are often more convenient when it comes to regular homes because you can make sure they fit all your needs while also taking advantage of the fact that they're more affordable than their traditional counterparts. 
If you look at the cost to build a shed, you'll notice you can enjoy numerous prefab home additions without breaking the bank. It will allow you to entirely personalize your property while also saving money.
Is Building a Modular Home Easy?
Overall, remember that only experts build prefab ADUs, and they do it in factories.
Therefore, even though it might be a straightforward process for them, building one on your own could be challenging, and sometimes, impossible. It depends on your experience and knowledge. 
If you want to get a beautiful and compact house, the best option is to hire experts instead of trying to build the shed yourself. 
When you go through different alternatives, for example, prefab homes in San Diego, you'll see that there are numerous options for you to choose from, and you'll work with a team that will guarantee you'll get top-notch results.
Looking for a Modular Home without Building Permission? Some Options to Get Started!
At Autonomous, you get various alternatives if you want your own modular home but don't have building permissions to begin. 
The company experts understand you might want a studio shed to work remotely or unwind when you're done with a challenging week. 
Therefore, they'll do everything they can to make sure you have the best options. Here are three of the top alternatives for you to choose from. 
Autonomous StudioPod
You might want a compact house to play video games, watch movies, and relax once you're done with work. 
Others prefer getting a modular home because they need to separate their work from their leisure time. 
If you want to build a modular home, you might also be looking for an alternative that you can change around and customize according to your needs and preferences. 
Lastly, some people just want somewhere they can be noisy or unwind without disturbing their families. 
Regardless of your individual circumstances, Autonomous' StudioPod could be the ideal option for you. 
It's a versatile modular home, which means you can personalize it depending on your needs. Furthermore, its design is sleek and modern, so it'll look fantastic inside and out. 
The StudioPod allows you to forget about noisy construction workers being outside your house hammering and drilling to build you a compact home. 
Instead, you just need to focus on choosing how you'll decorate it because professionals will quickly deliver it to your doorstep when it's done. 
The StudioPod includes a sofa bed, a desk, a TV stand, and much more. Overall, it has everything you'll need to make your life easier.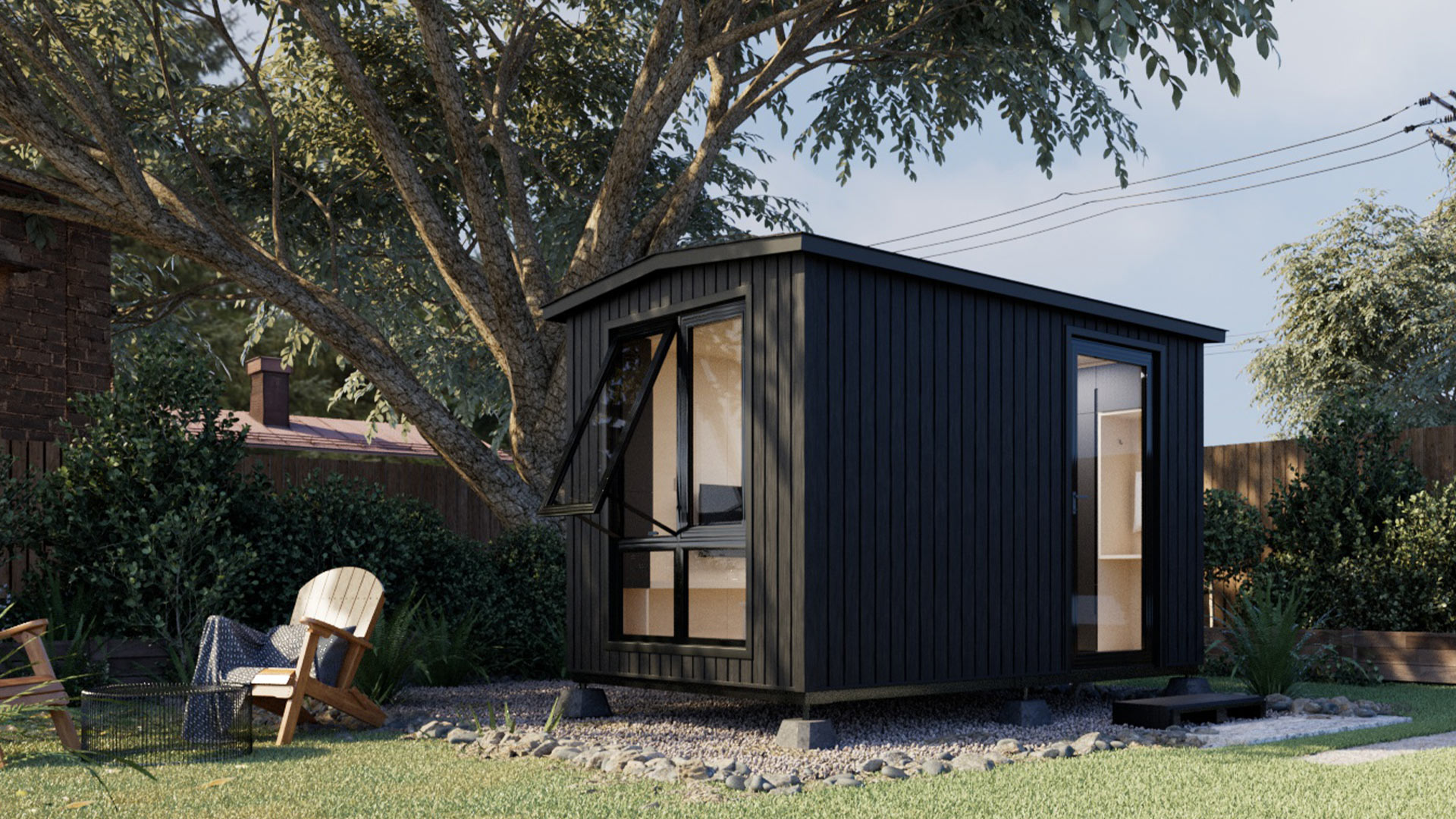 Dimension
8'4"W x 12'6"L x 9'10"H
Floorspace
105 square feet
Ceiling height
7'3"
Weight capacity
2.9 tons
Pedestal
18"W x 43"L x 7"
Window & door material
Powder-coated aluminum,  5/16" tempered glass
Material
Siding: plywood 1/2", steel frame, honeycomb paper, plywood 3/8", bitume, housewrap, vinyl siding
Roof: roof shingles
Floor: plywood
Pedestal: steel frame & wood plastic composite
Electrical devices
RCB, Wall outlet, Ceiling light switch, Ceiling light, Ventilator switch, Ventilator, Ethernet wall port, 66ft power cable with 2 connectors
Include
Optional: Cabinet, Desk, Small & Big Bookshelf, TV Shelf, Foldable Sofa Table, Convertible Sofa Bed. Always included: Electrical Cabinet
Power input
Maximum voltage : 110V AC (US standard)
Maximum current : 25A
Maximum power dissipation : 2750W
Autonomous WorkPod
Another option by Autonomous is the WorkPod, which is the ideal modular home to get if you want to get away from all distractions while working. 
The WorkPod will withstand any weather conditions. Therefore, you won't regret it if you get it because it will last a long time and give you the privacy you need to engage in your favorite activities, hobbies, or work to-dos. 
It's a fully customizable prefab ADU, so you can turn it into what you need to improve your life. If you want a place to study, you got it. Do you prefer an entertainment room? You can get that as well! It's all about how you choose to customize its interiors. 
Since the WorkPod is prewired, you just have to plug it into a power source and you'll be completely ready to get started. 
Lastly, it includes various items, such as a bookshelf, a cabinet, an anti-fatigue mat, a chair, and more. 
Dimension
8'6''W x  11'9''L x 11'H
Ceiling height
6'10'' to 9'4''
Window material
Wooden frame, 5/16" tempered glass
Door material
Anodized aluminum frame,  5/16" tempered glass
Material
Siding: bitumen, housewrap, vinyl silding
Roof: bitumen, housewrap, shingles roof
Floor: plywood
Balcony: composite wood
Include
Optional: SmartDesk Connect, ErgoChair Pro+, Dual Monitor Arm, Cable Tray, Steel Cabinet, Anti-Fatigue Mat. Always included: Electrical Cabinet & Bookshelf
Floorspace
98 square feet
Capacity
2.9 tons
Autonomous WorkPod Lite
The last option on this list is the WorkPod Lite, which is by no means a bad alternative. On the contrary, it's also a high-quality model. 
Users who need affordable alternatives often go through a list of tiny house builders because they want to choose the most convenient option for their wallets. 
If you're in this group, the WorkPod Lite might be the ideal ADU to buy because it offers top-notch features while also being less expensive than other models. 
Embracing straightforward alternatives and minimalism might be necessary if you don't have much money to get the results you're looking for. 
Luckily, Autonomous' WorkPod Lite is the ideal option in those cases since it's a sturdy, long-lasting structure that fits all your needs due to its versatility and price.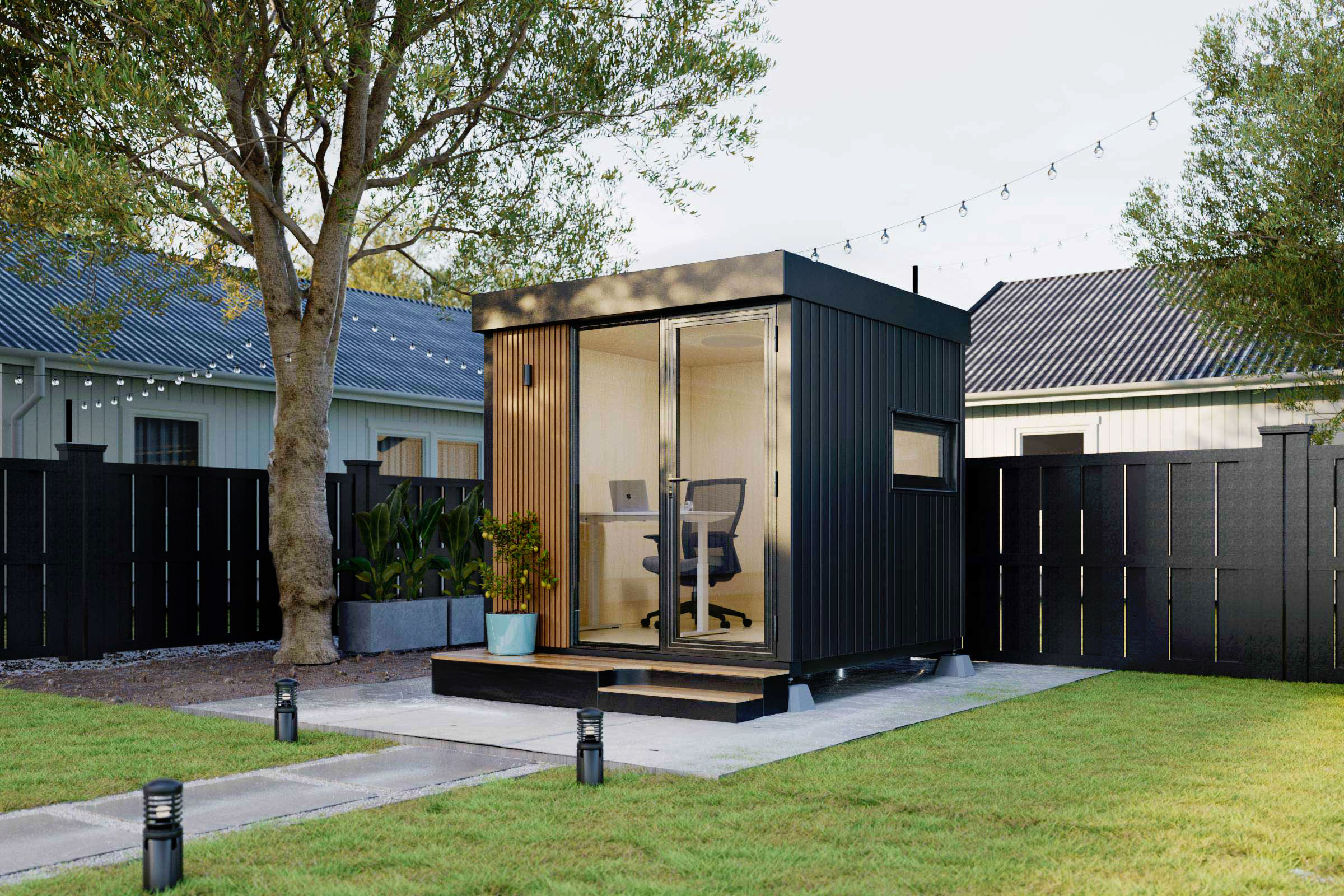 Dimension
8.7"W x 8.12"L x 9.3"H
Material
Window and door: powder-coated aluminum, 5/16-inch tempered glass
Siding: plywood 1/2-inch, steel frame, honeycomb paper, plywood 3/8-inch, bitume, housewrap, vinyl siding
Roof: metal roofing
Floor: plywood
Balcony and Pedestal: steel frame and wood plastic composite
Pedestal
24"W x 103"L x 9"H
Electrical devices
RCB, Wall outlet, Ceiling light switch, Ceiling light, Wall light, Ethernet wall port, 66ft power cable with 2 connectors
Weight capacity
2.3 tons (including Pod body)
Floorspace
80 square feet
Ceiling height
7.3-inch
Frequently Asked Questions
Do I have to move out while my modular home is being built?
No, because professionals won't build it on your property. Instead, they'll deliver it and install it after it's ready. 
They'll often have to transport the different modules or sections, but even so, you don't need to move out. 
Can I rent my new modular home?
It depends on your location's restrictions. To know more, you should check your local rules and regulations. 
Why should I get a modular home?
It's a fantastic option if you want some privacy or a separate space to work, have fun, or even welcome guests when they visit you. 
Final Thoughts
A modular home could change your life for the better, especially if you take advantage of what it offers and customize it to fit your needs, budget, and preferences. Now that you know its benefits, get your own!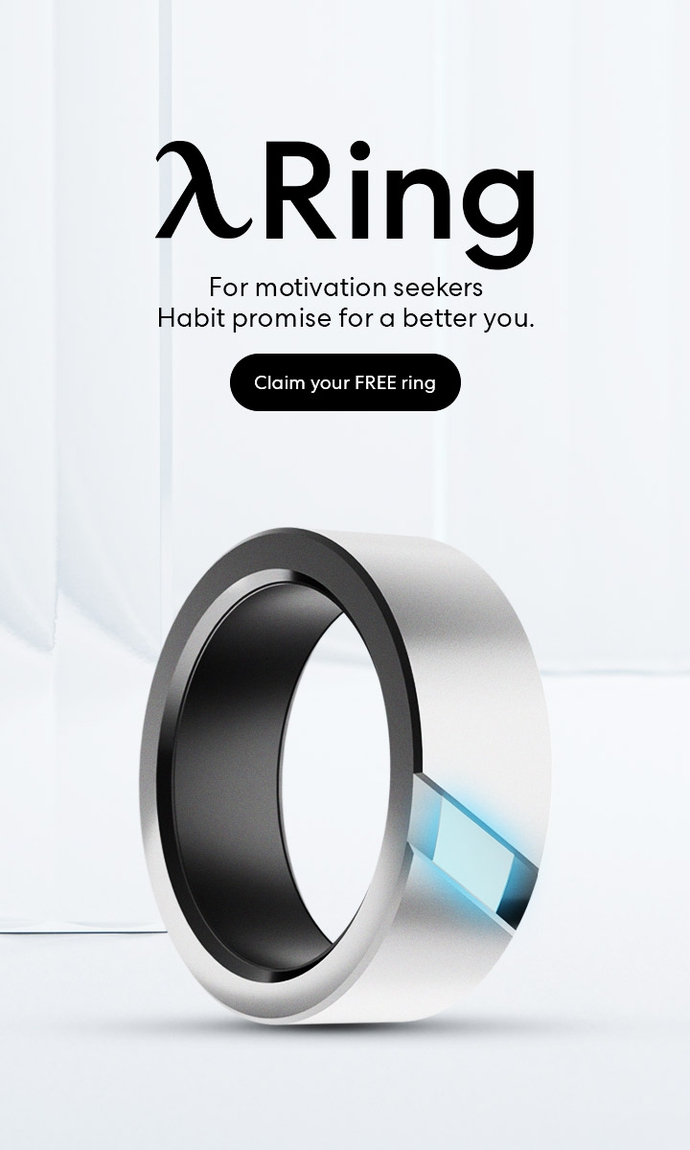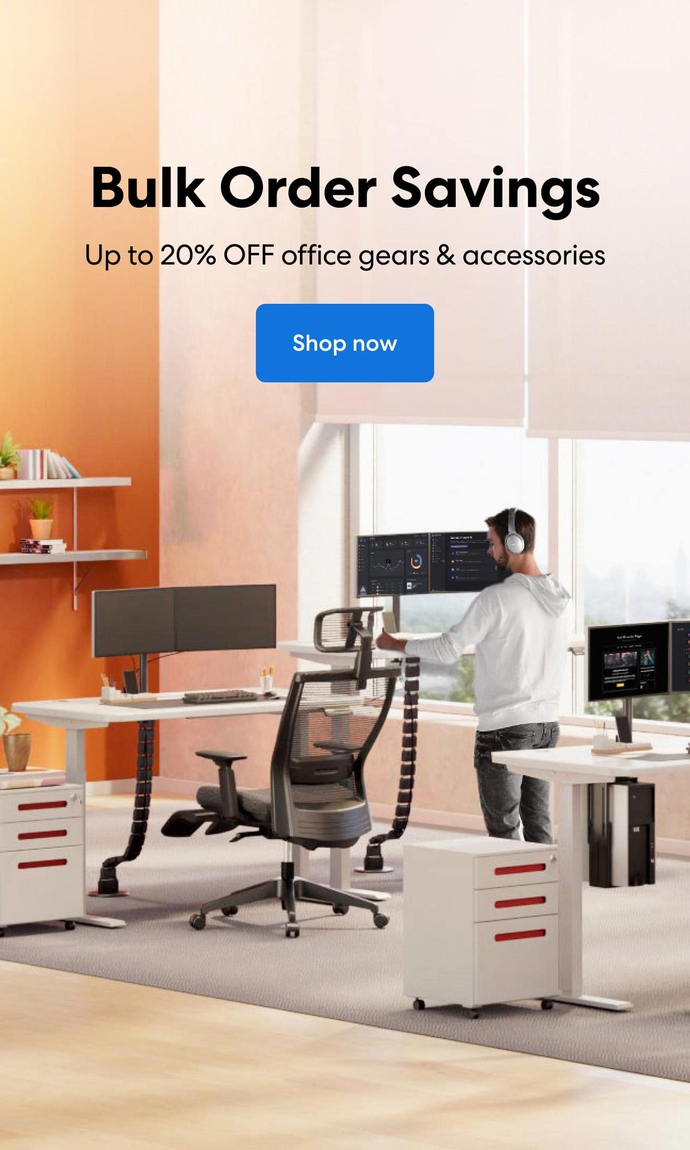 Subcribe newsletter and get $100 OFF.
Receive product updates, special offers, ergo tips, and inspiration form our team.