Latest Updates
Celebrating Labor Day: 15 Great Ideas, Traditions, and Fun Activities

Autonomous
|
Aug 30, 2023
1,010 Views
Each year, in America, the first Monday of September is reserved for a Labor Day celebration in every state across the land. However, the festivities usually start a couple of days earlier, as it has become traditional to include Saturday and Sunday as part of the Labor Day weekend. 
Most families in the US look forward to Labor Day as a time to spend time with their families. Considering how busy many people are throughout the year, it is not surprising that family time is one of the best things about Labor Day. 
However, there are also a lot of other things that you can do with your family, friends, or the entire community to celebrate Labor Day. If you have a shopping list to get through before the end of the year, Labor Day weekend is an awesome time to check some of the many sales, discounts, and promotions that will be on offer.
Many retailers like to take advantage of this holiday period to boost their sales by offering great Labor Day specials. If you desperately needed an adjustable desk but couldn't afford one, for example, Labor Day is the perfect time to go hunting for furniture sales. 
This article will look at the history and traditions of Labor Day, as well as the many exciting things you, your family, and your friends can do to make this year's Labor Day celebration special.
Exploring Labor Day Traditions
Many people take part in Labor Day activities each year without really knowing the significance of this special day, or what it means for the millions of working class Americans. Some people simply regard it as a great opportunity to hunt for Labor Day sales in shopping malls across the country.
However, Labor Day is more than just an excuse to go shopping, or a chance to take some time off work. It is a very special holiday in the history of America, which has been celebrated by many generations for almost 130 years.
The History and Origins of Labor Day
Ever since 1894, when it was declared that the first Monday in September each year will be reserved to celebrate Labor Day, this has been a special day in the hearts of many Americans.
However, what most people do not know is that the origins of this day come from a lot of violence and brutality that workers in the late 19th century had to suffer. In 1886, there were brutal clashes between workers and the police in Chicago, during what is now remembered as the Haymarket Riot.
The reason behind the clashes was that the workers decided to down tools and took the streets demanding an eight-hour day. Back then, workers used to work such long hours that they never had any time to spend with their families.
However, working conditions have improved greatly over the years, and to commemorate the sacrifices made by workers to build the great nation that is the USA, holding a Labor Day celebration at least once every year seems appropriate.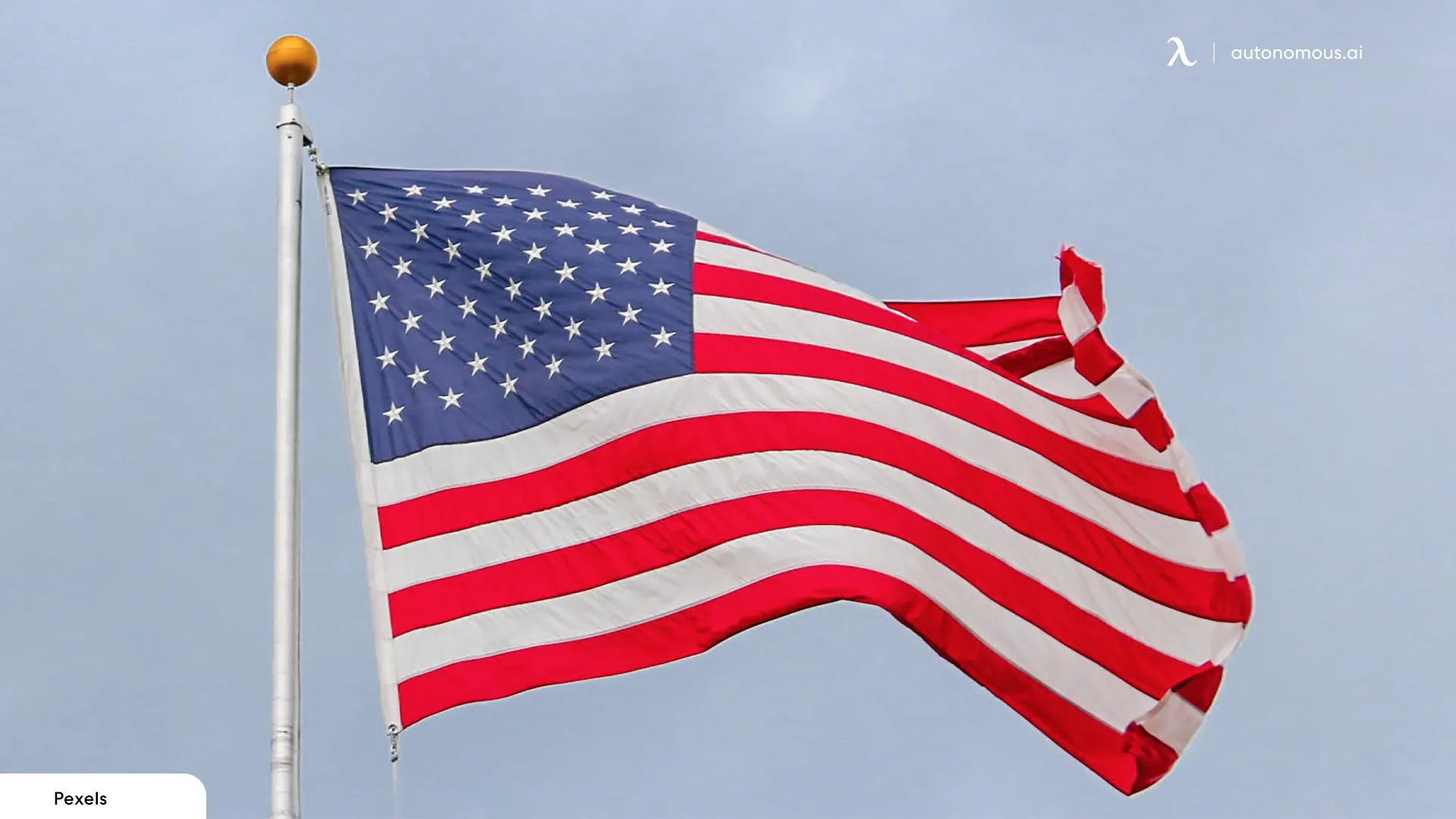 Traditional Ways People Celebrate Labor Day
Parties, picnics, and parades! That is what comes to mind when most people think of this special holiday. Americans have a variety of different ways that they choose to celebrate Labor Day. Some people want nothing more than to just spend some time with family and friends. 
However, for others, Labor Day is a great opportunity to take part in the many traditional celebrations that are happening in their community. Usually, on this holiday, every state, city, or town has something planned for its residents. Traditionally, having a colorful parade through the streets is the highlight of the day's events.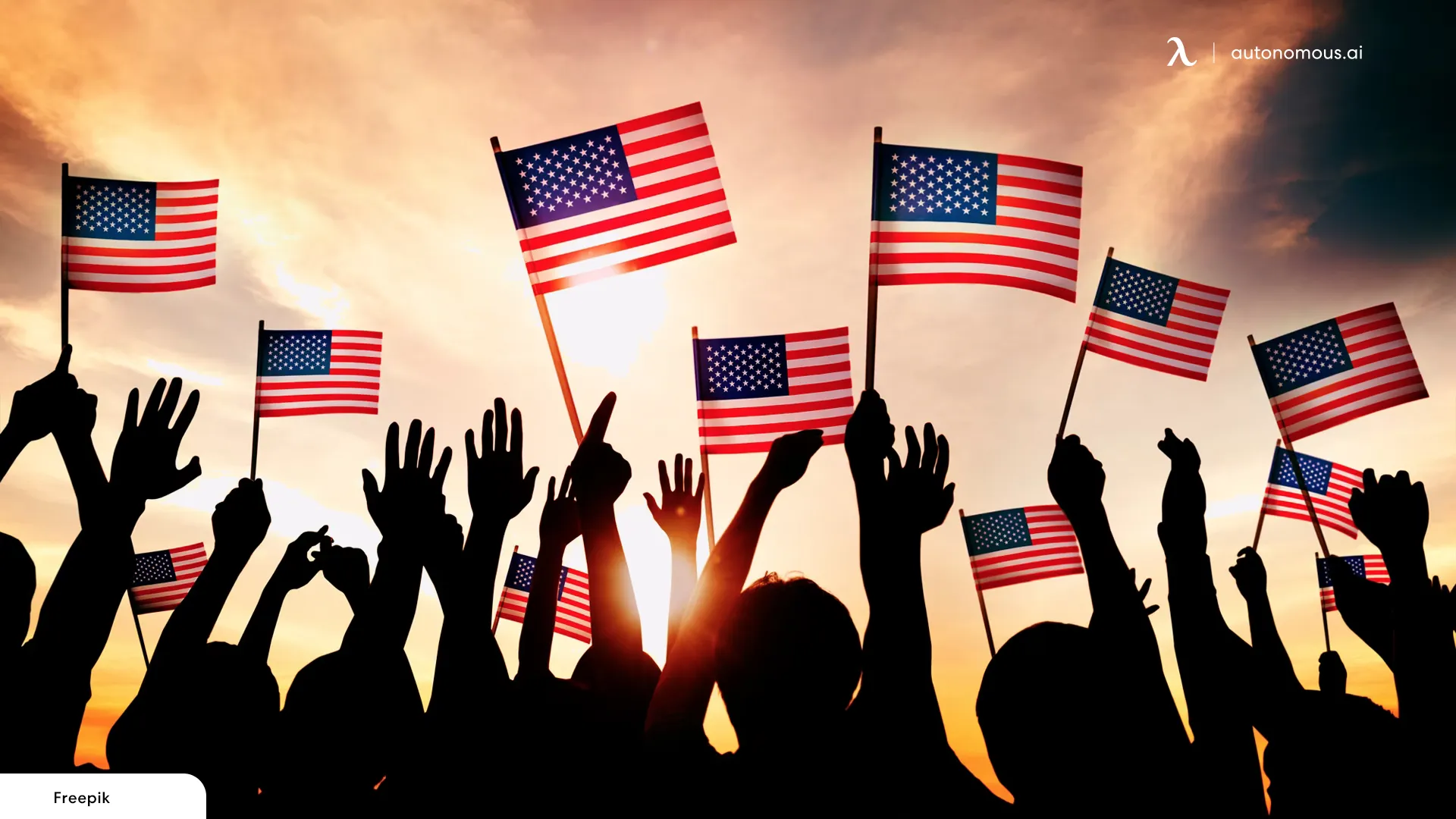 Five Ideas to Celebrate Labor Day With Your Family at Home
If you are looking for some fresh ideas for your 2023 Labor Day celebration, you have come to the right place. Here, you will find some awesome family gathering ideas that will make this year's Labor Day one to remember.
You can spend some quality time at home with your family by trying any of the following great ideas: 
1. Invite Your Relatives Over
Gone are the days when entire extended families used to live together in a single community. These days, the search for employment and better living conditions has scattered families across the entire nation, with some family members even moving abroad. This makes family gatherings very special because it might be many years until you get another chance to see your relatives. 
In 2023, why not make seeing your relatives part of your holiday plans? Considering that you have three days to work over the Labor Day weekend, you can invite your relatives to come over for a visit. There are many Labor Day party ideas that you can try so that the weekend is a memorable one.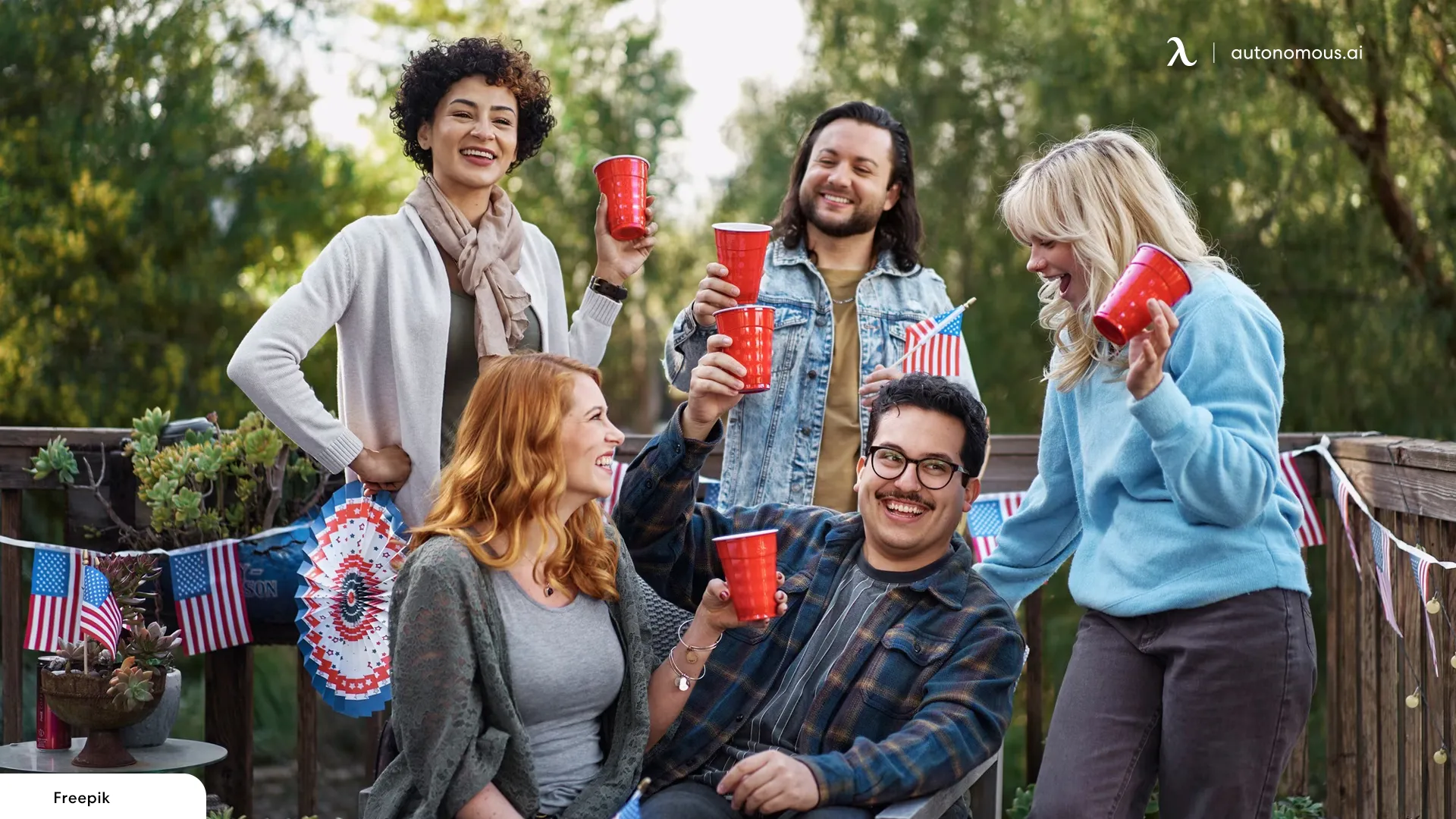 2. Cook Something Amazing
If your busy work schedule hardly leaves you with enough time to cook something special for your family, maybe whipping up a special recipe could be the highlight of your Labor Day activities. Good food and the company of your loved ones is something you can never get too much of. 
You could even make the day extra special by having a huge family dinner in your outdoor party shed. This way you can all relax after the meal and enjoy the last days of warm weather before you need to start getting ready for winter towards the end of the year. 
3. Backyard Camping
You do not have to invest in expensive family retreat ideas just to make Labor Day special for your family. All you need is a bit of creativity and you can enjoy the holiday weekend in the comfort of your home. If you have kids around, you need to have some fun activities lined up to keep them busy over the weekend. 
One of the best ideas you can try that will not break the bank is to simply organize some backyard camping activities for your family. You can escape the house for a couple of nights and spend Labor Day weekend camping in the backyard, sleeping under the stars, and enjoying some  roasted marshmallows roasted over an open fire.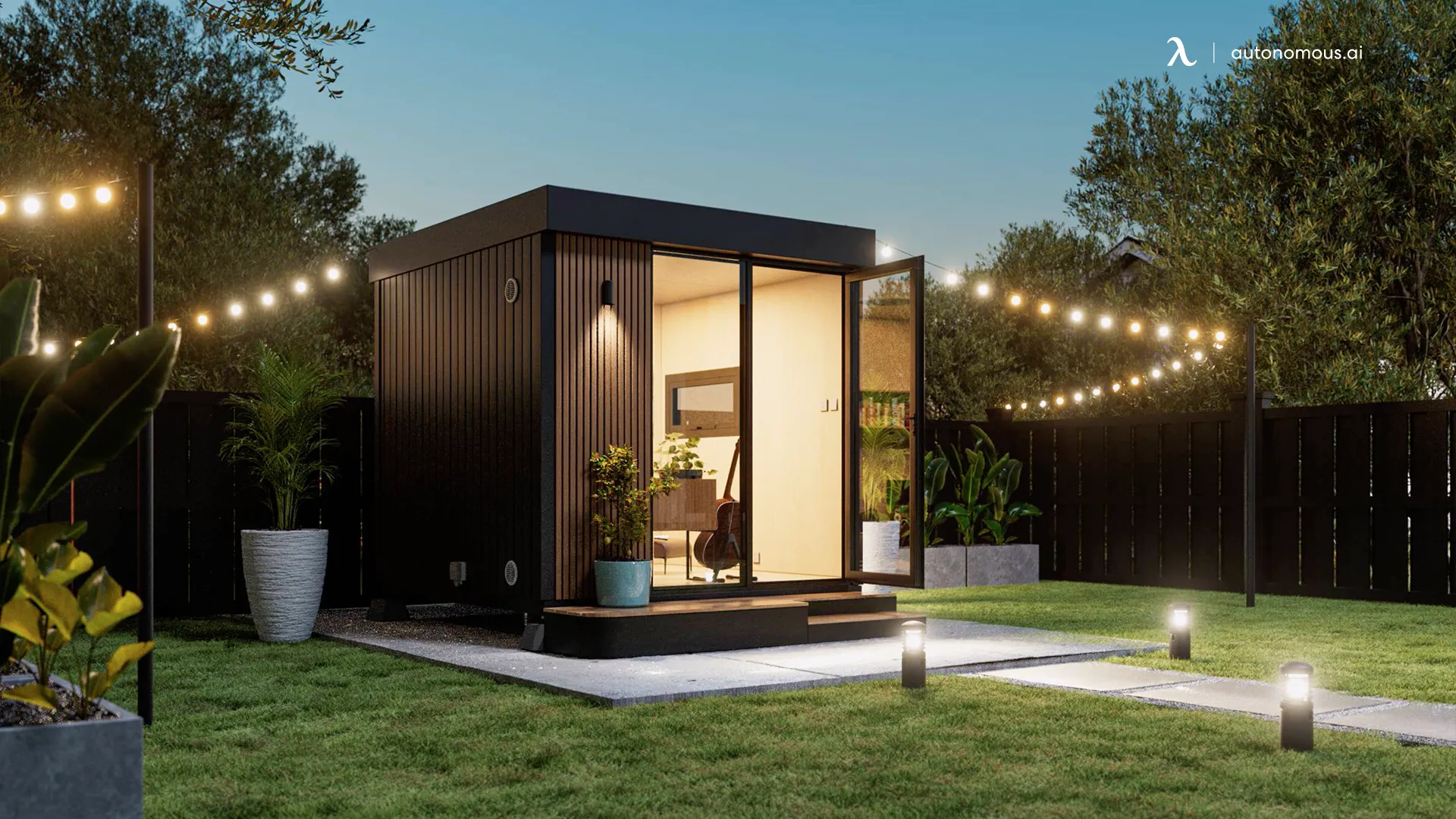 4. Watch the Parade on TV
One thing that you can always count on is that there will be a Labor Day parade broadcast on TV during the day. Why not relax in your favorite ergonomic chair and enjoy the festivities? While you are at it, you can have some good food and enjoy the company of your loved ones. You will be surprised at how quickly time will fly.
5. Relax
Labor Day weekend is the perfect time for you to recharge your batteries and simply unwind. You do not have to spend all weekend running around from one activity to the next. Taking some time to relax with your family at home can be very rewarding on its own.

Five Ideas to Celebrate Labor Day in the Community
If you prefer to take part in a community Labor Day celebration, here are five ideas to consider: 
1. Host a Fundraiser
Doing something great for your community is a worthwhile way to spend Labor Day, and it will feel good too. You can organize your neighbors and host a fundraising activity to raise money for any worthy cause you can think of. It is a great way to give back to the community and it will also give you a chance to spend some time with your neighbors.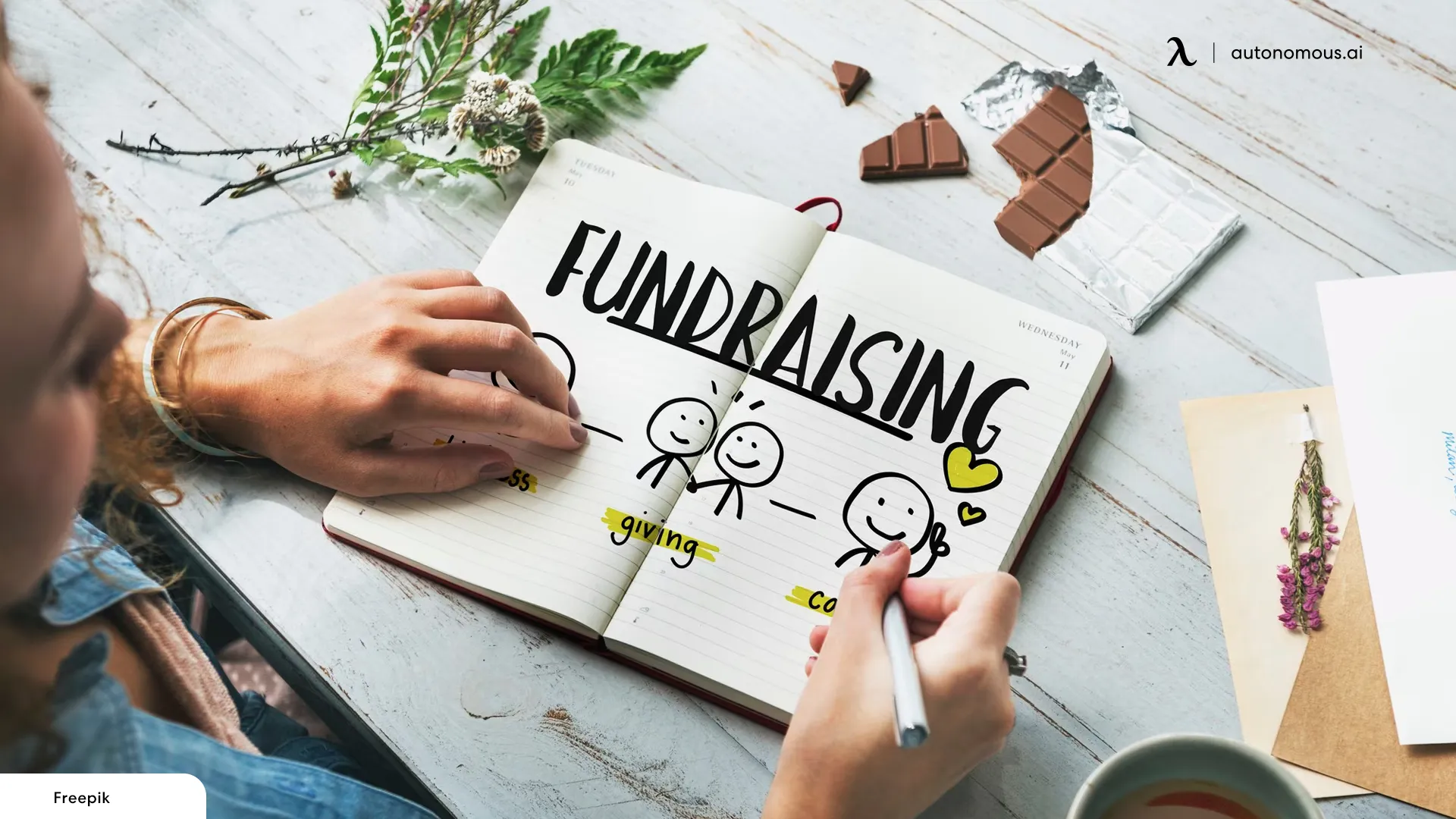 2. Organize a Community Service Project
You can celebrate Labor Day doing some community service with your fellow community members. If you look around the place you live, you will be sure to notice a few things that need to be cleaned or fixed. Perhaps the kid's local playground is looking a bit worse for wear? Maybe the local park has become dirty and needs someone to pick up all the litter. Labor Day can be the perfect occasion to do all those things. 
3. Host a Community Event
The best Labor Day activities are those that bring members of your community together so that they get a chance to interact and get to know each other. You can host a community event at your home and invite everyone you know to come and spend Labor Day with you.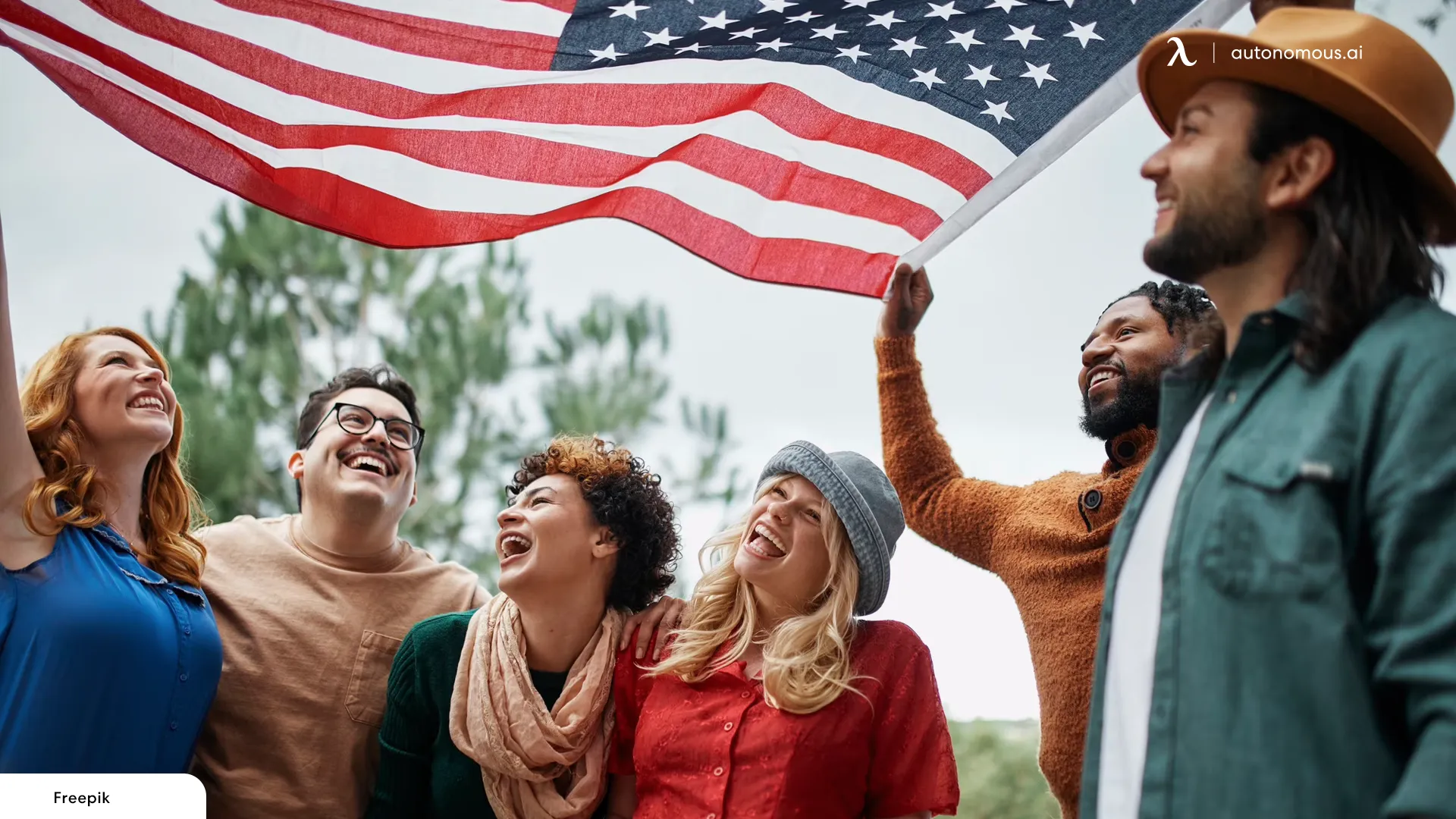 4. Participate in a Parade
Labor Day would not be the same without a parade roaring through the streets. The colors, floats, music, and large crowds are what many people spend all year waiting for. If you want to enjoy Labor Day the traditional way, get your favorite pair of sunglasses and go enjoy the Labor Day parade. 
5. Donate to a Local Charity or Organization
One of the things you can do at least one day during the Labor Day weekend is visit a local charity to donate. You can even take your kids with you and spend the day giving a helping hand to those less fortunate. It will go a long way to helping your recipients and your children will learn the value of giving.
Five Ideas to Celebrate Labor Day  With Friends
To have the ultimate Labor Day celebration, you will need your best friends around you. Get together with your buddies and try any of the following: 
1. Host a Labor Day Party
If there is one thing you can never run out of, it's Labor Day party ideas. There are so many things you can do with your friends to throw the best party of the year. Get together, decide what activities and games you will include, buy the food and drinks, get the music ready, and enjoy Labor Day in style.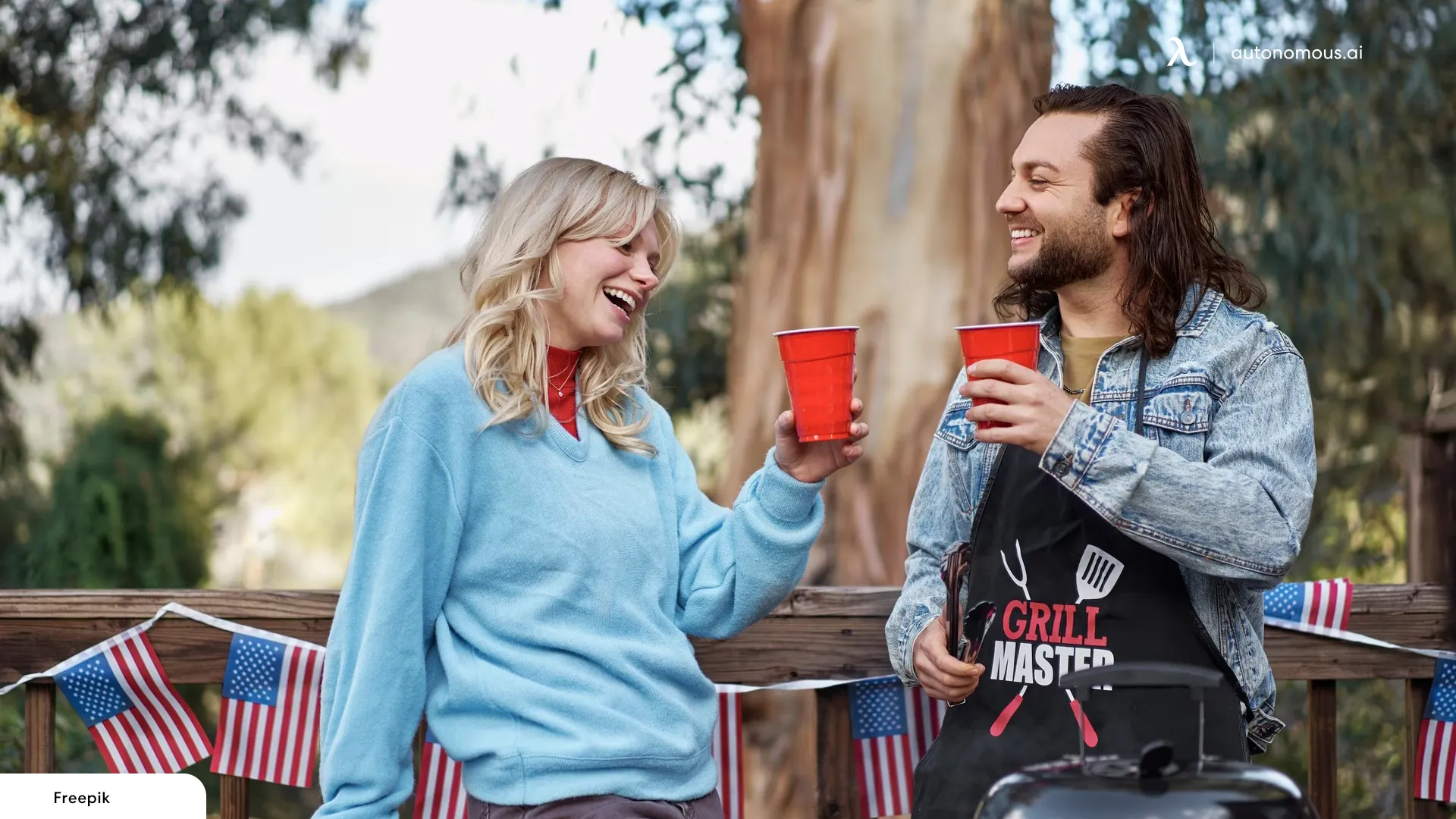 2. Take a Day Trip to an Exciting Place
If you do not usually have the chance to go out as a group, why not celebrate Labor Day by taking a trip with your friends? You can even make it a weekend trip so that you have the freedom to go as far as you want and forget about work for a couple of days. 
3. Enjoy a Football Game
One of the longest-surviving traditions of most American holidays is to enjoy a football game. This can be at the local football stadium or right at home with your friends. As long as football is part of your Labor Day activities, you are sure to have a great time.
4. Go Swimming, Hiking, or Camping
Many people work so hard that they hardly get the chance to enjoy the great outdoors. Holidays that fall right after a weekend, such as Labor Day, provide you with three awesome days to go swimming, hiking, or camping. This will give you some much-needed exercise and some time away from the hustle and bustle of the city. 
5. Check Out Labor Day Sales
This year, do not get carried away with all the Labor Day weekend activities, and forget to go out with your friends to take a look at the best Labor Day furniture sales in your area. Most retailers, not just furniture suppliers, will be having some great discounts, sales, and promotions in the days and weeks leading up to Labor Day. 
If you can get in on the action, you can buy many of the items you have always wanted at very low prices. You can even do all your shopping in the comfort of your home. Simply get your friends together for some online shopping and help each other choose some great items that are on sale.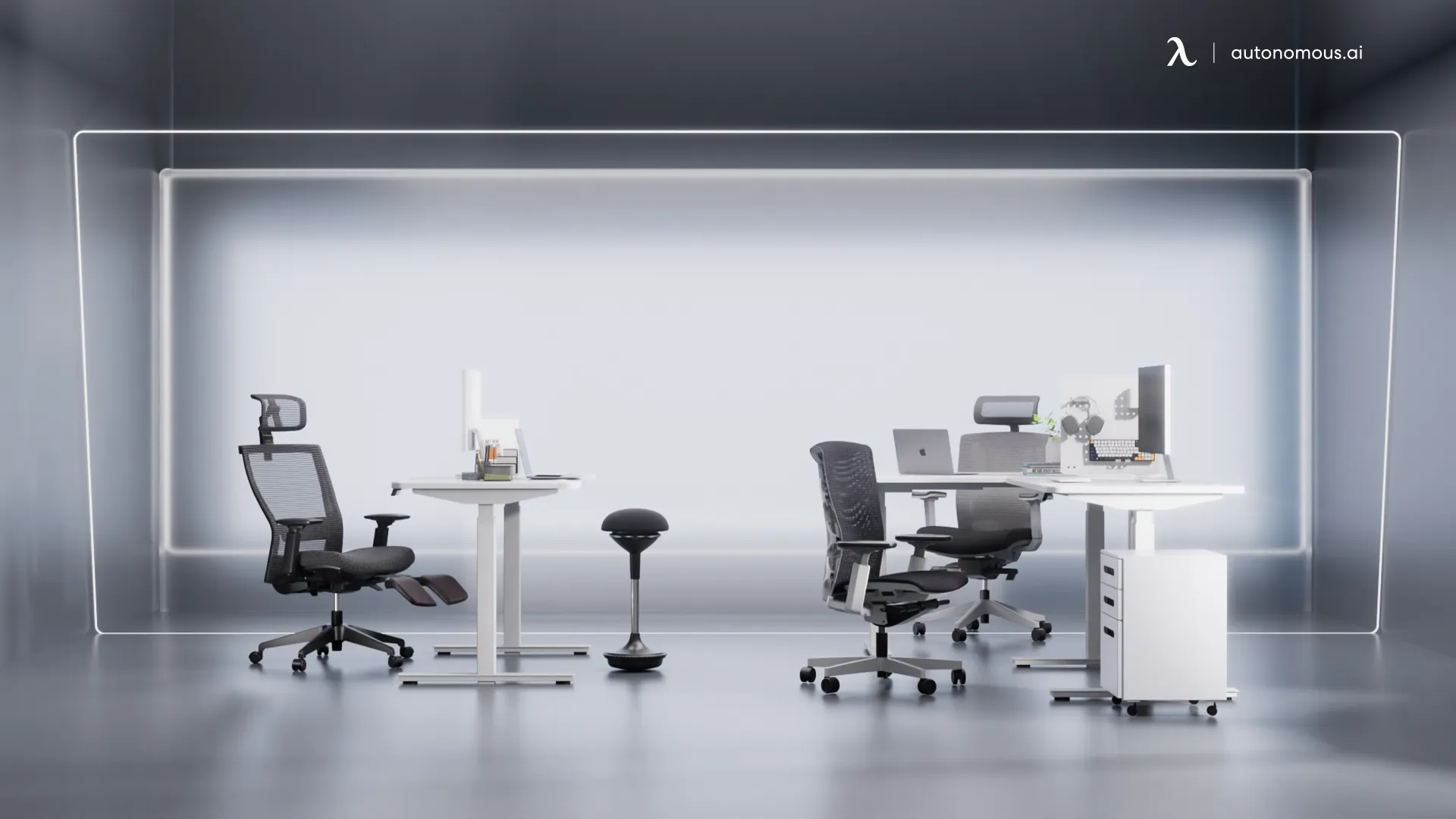 Enjoy Labor Day With  Autonomous This Year 
With so many great Labor Day party ideas to choose from, there is no reason why you should not enjoy this great holiday with your family, friends, and the rest of the community. Be sure to find some time to squeeze in a bit of shopping so that you do not miss out on the awesome Labor Day tech sales at Autonomous.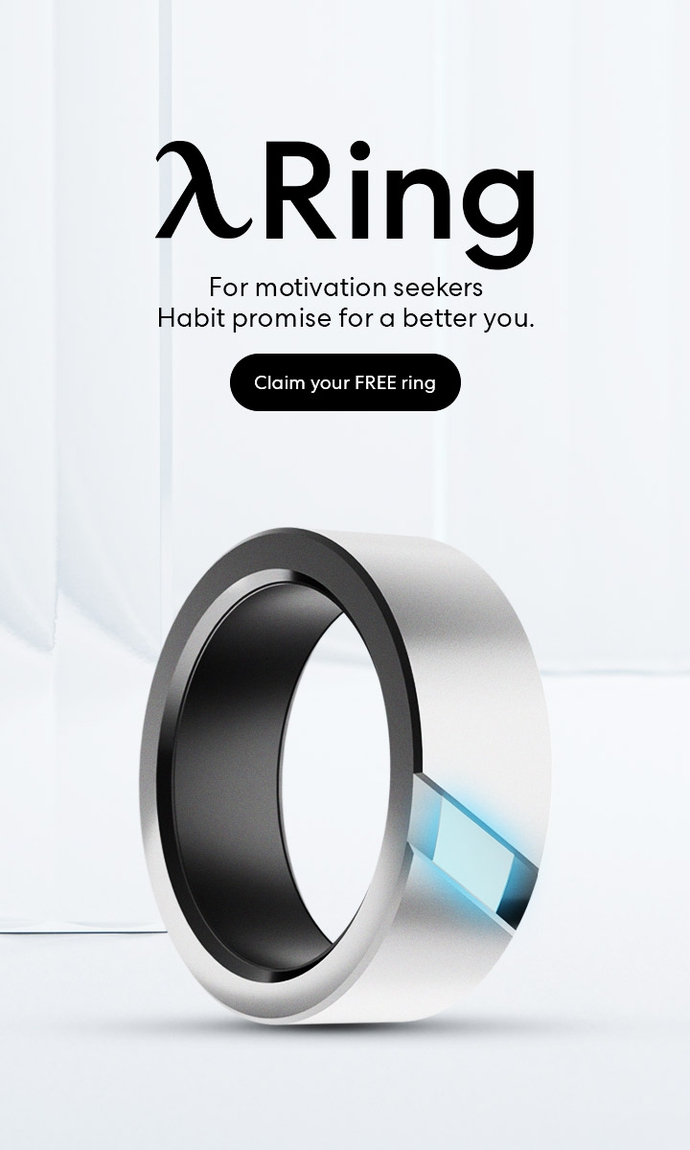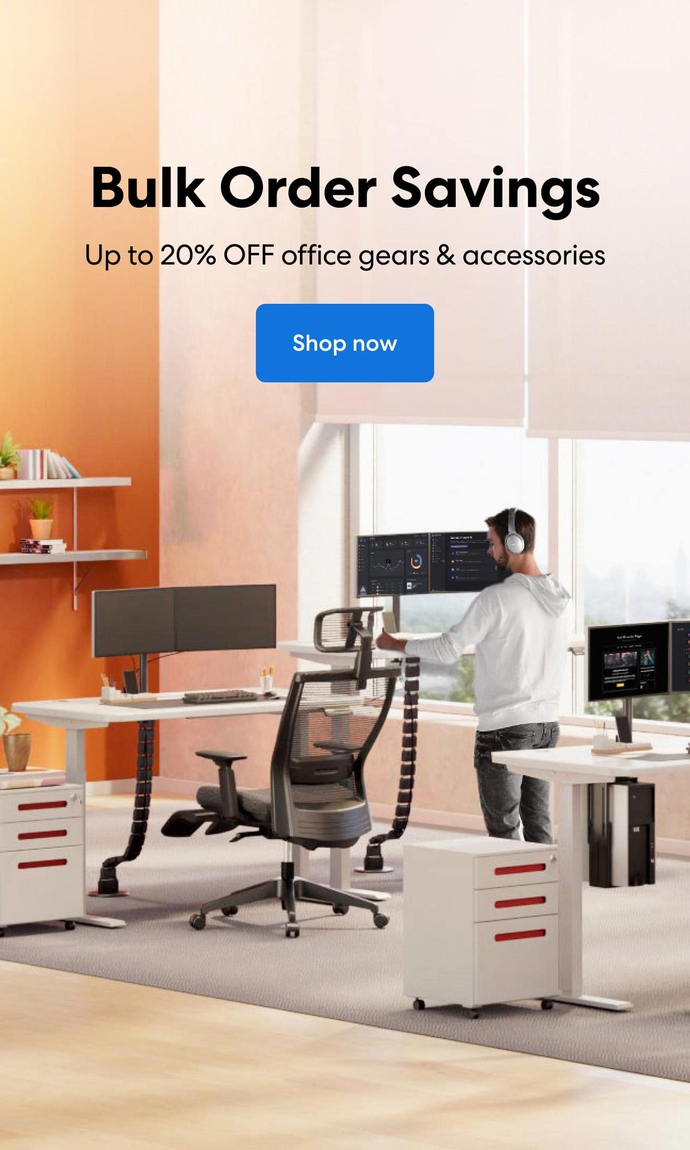 Subcribe newsletter and get $100 OFF.
Receive product updates, special offers, ergo tips, and inspiration form our team.