Latest Updates
What to Buy on Labor Day Tech Sales for Gamer & Programmer
655 Views
The combination of technology and workplaces has transformed the work modes for many organizations. From independent workers to remote employees, supporting seamless workflow from miles apart to connecting with virtual clients in a real-time scenario, each thing is supported by the endless support of technology. And it is entirely safe to say that without the focus on technology in the workplace, one has a hard time meeting the requirements and goals set by an organization in the modern business world today.
This utter need and aid of technology for business growth was greatly realized during the pandemic when millions of businesses went remote and found ways to make their workflow smooth even miles apart. Therefore, many offices preferred to remain remote and focus on new tech-driven practices to meet work requirements. Hence businesses need products and ensure their employees, whether physical or remote, need the right supply of modern office gadgets and accessories to ensure workflow.
And though these tech items cost a lot, events like Labor Day tech sales help bring huge profits and great products at a discounted price. In the light of the need for basic to advanced technology this year, the Labor Day tech deals are going to be bigger than ever, and below, we have listed the best Labor Day tech deals for office workers.
1. Programming Monitors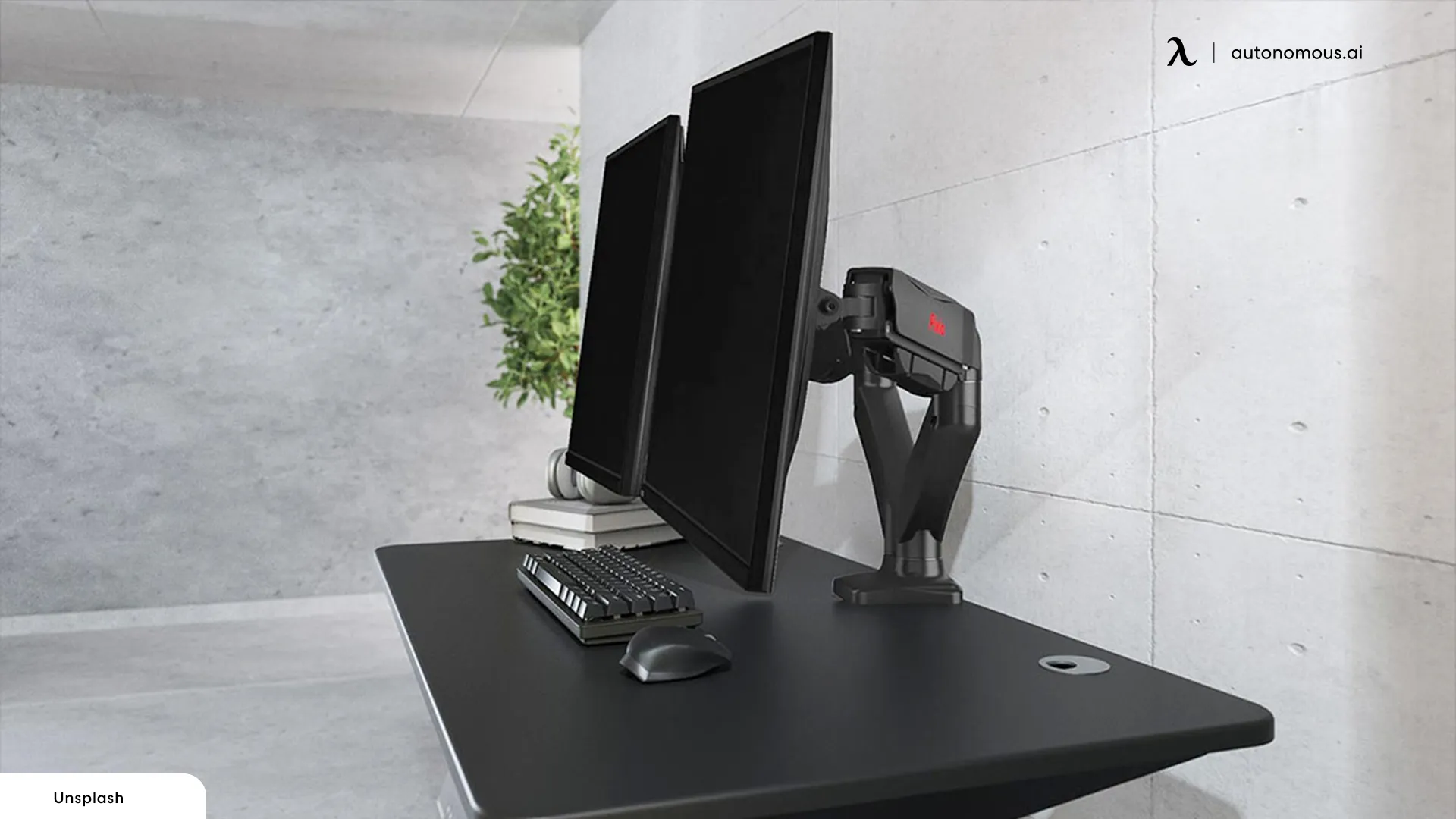 Having a special programming monitor is a must for a programmer who works from home and has a remote setup or even someone in the office. Coding monitors are designed for hours of use, fast response rates, and to keep processors running smoothly even when normal computers tire out. Many programming computers are also required to run 24/7 because some programs must always be running.
They either come in curved or flat screens to provide multiple uses. Flat screen monitors are usually used for multiple setups, and curved monitors provide better viewing angles and minimize eye strain. And since these monitors are uploaded with features, they cost a hefty amount. And with Autonomous Labor Day sales, you can find cheap deals for various coding monitors.
2. Monitor Arm
With extensively sized monitors, the need to keep your desk clean pops up. Fortunately, monitor arms are a wonderful and cost-effective solution. A monitor arm frees up space, is more comfortable from an ergonomic standpoint, and looks cleaner.
The best part is that they are simple to install. For single monitor setups, we prefer the Autonomous monitor arm; a dual monitor arm option is also available.
3. Under Desk Cable Tray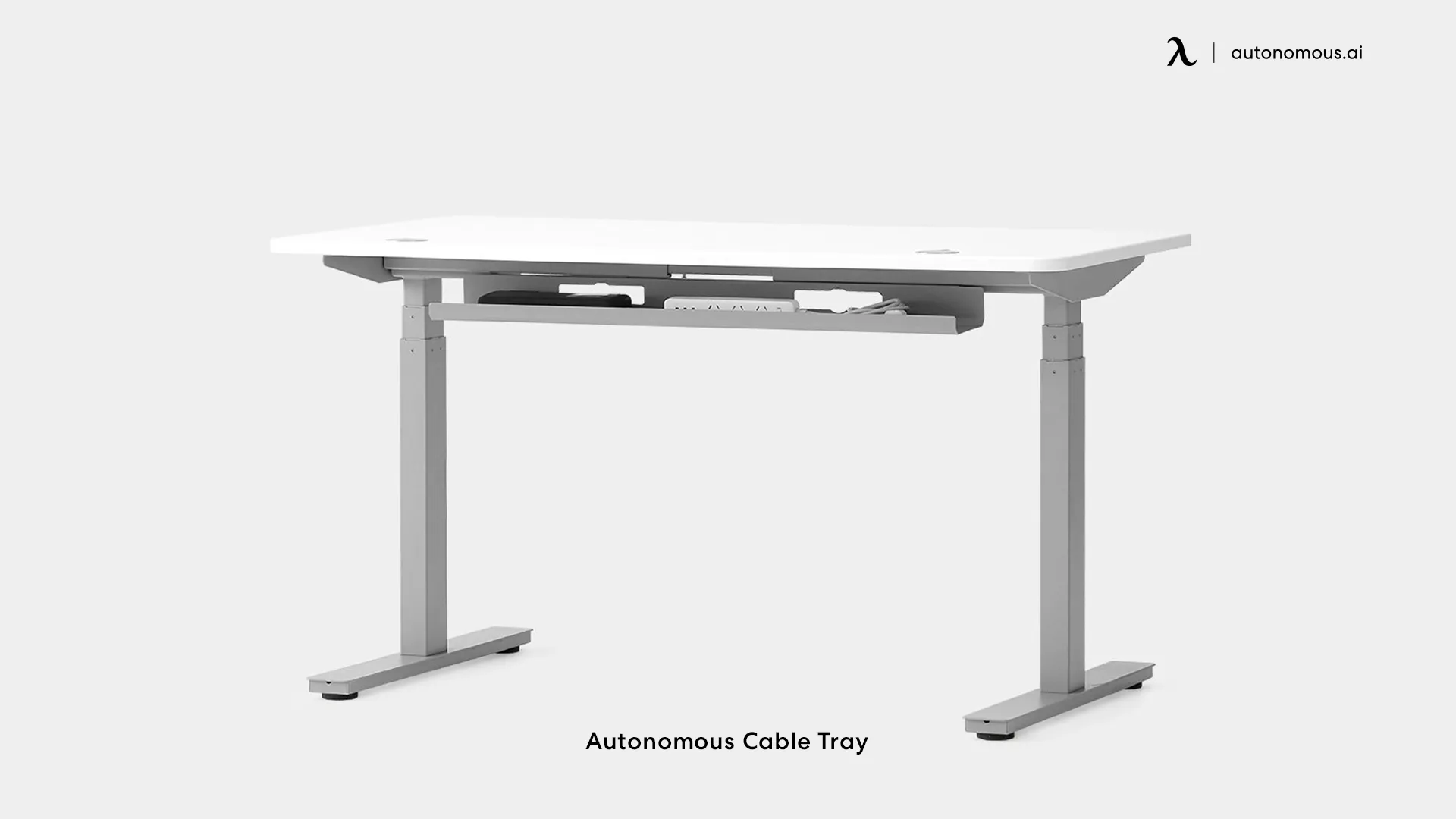 Keeping your wire clutter under control is essential for stylish gaming or programming setup. If your workstation lacks cable management capabilities, it may not be easy to expect efficiency or tidiness. Fortunately, there are many simple solutions for effective cable management.
This Autonomous under-desk cable tray is your best solution. It attaches under your desk, so it does not reveal how you plan to manage your cables. It is spacious and holds multiple thin-sized to thick cables as well. It can be fastened under the desk but does not cause any permanent damage to the surface.
4. Matias Mechanical Keyboards
This is one of the best Labor Day tech sales from Autonomous. A split mechanical keyboards that sets the game apart, especially when one talks about extensive keyboard use. These keyboards are designed to fight off various wrist and hand-related injuries, which are common with conventional keyboards. Multiple Labor Day deals for split mechanical keyboards from Autonomous, and various stores can be found.
The Matias ergonomic keyboard is one of the most rated keyboards and is expected to be up to 50% off during the best Labor Day sales. It comes with the feature to split the keyboard and keep both halves at varying distances, and you also get a built-in wrist rest for ergonomic work operation.
5. ErgoTKL Mechanical Keyboard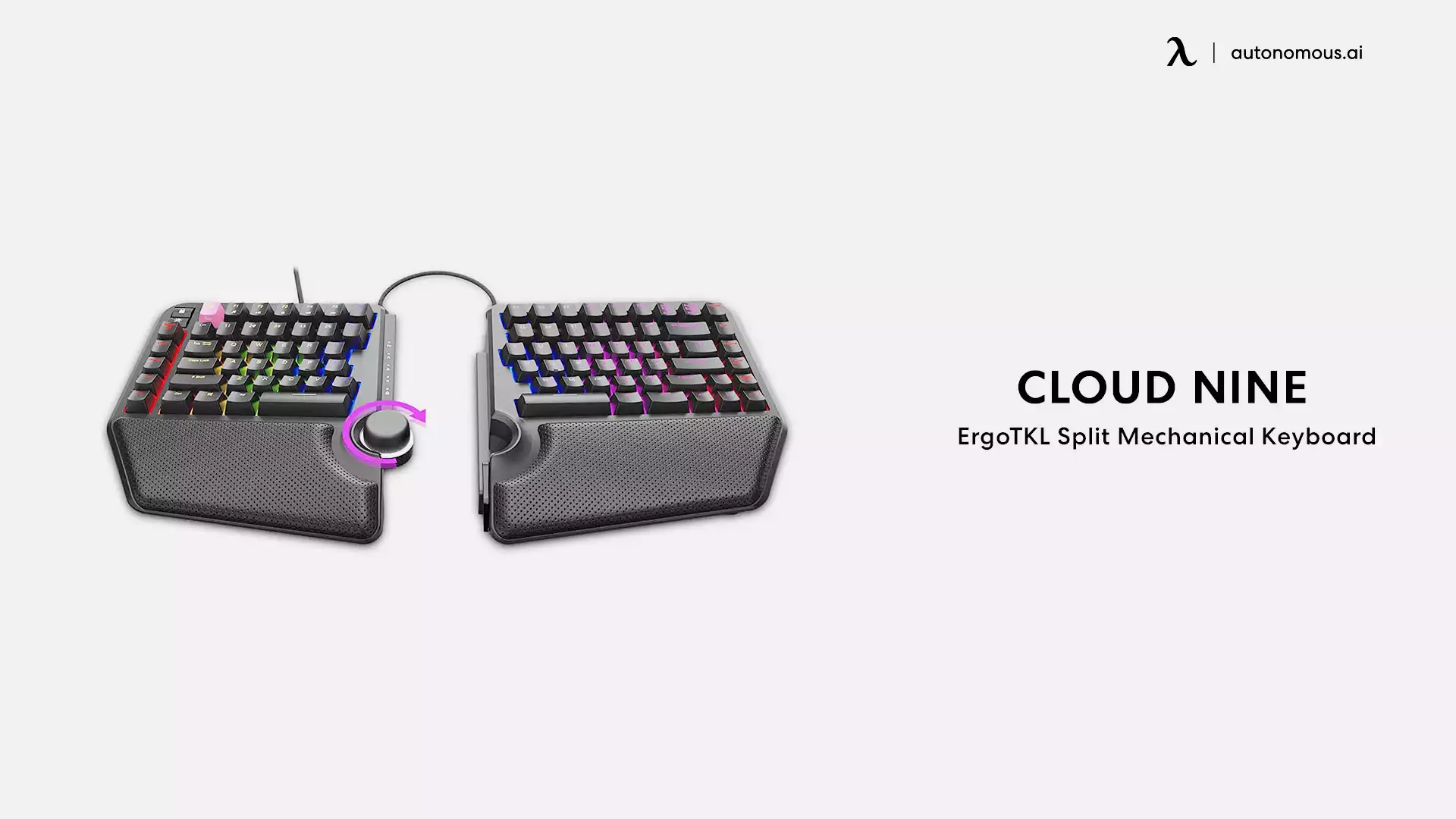 As split ergonomic keyboards are a smooth experience and highly responsive to slight touch rates, they are also costly. But that doesn't mean you can also get ergonomics at a bank-breaking price. You can find many best budget mechanical keyboards on the occasion of Labor Day sales.
Our one pick is the cloud nine, ErgoTKL split mechanical keyboard. This keyboard has a separation distance of 6.5 inches and can tilt at an angle of 7 degrees. It has programmable hotkeys, which make the keyboard easy to use, and it also has built-in vegan leather palm rests.
6. Wrist Rest
With extensive keyboard and mouse usage, there comes the pertaining wrist pain. An ergonomic wrist rest is a helpful accessory in this regard. You can find many options which act as smooth support for your wrists and keep the wrists comfortable with the smooth feel against the joints. An ergonomic wrist rest is a must-have accessory for people with extensive keyboard use.
During this Labor Day sale, you can choose many ergonomic wrist rests, but the one worth waiting for is the DeltaHub Carpio G2.0. This wrist rest supports your wrists and minimizes any possibility of a wrist injury. It helps you enjoy smooth, unrestricted mouse movement and is also designed ergonomically by experts in the field.
7. Treblab Noise Canceling Headphones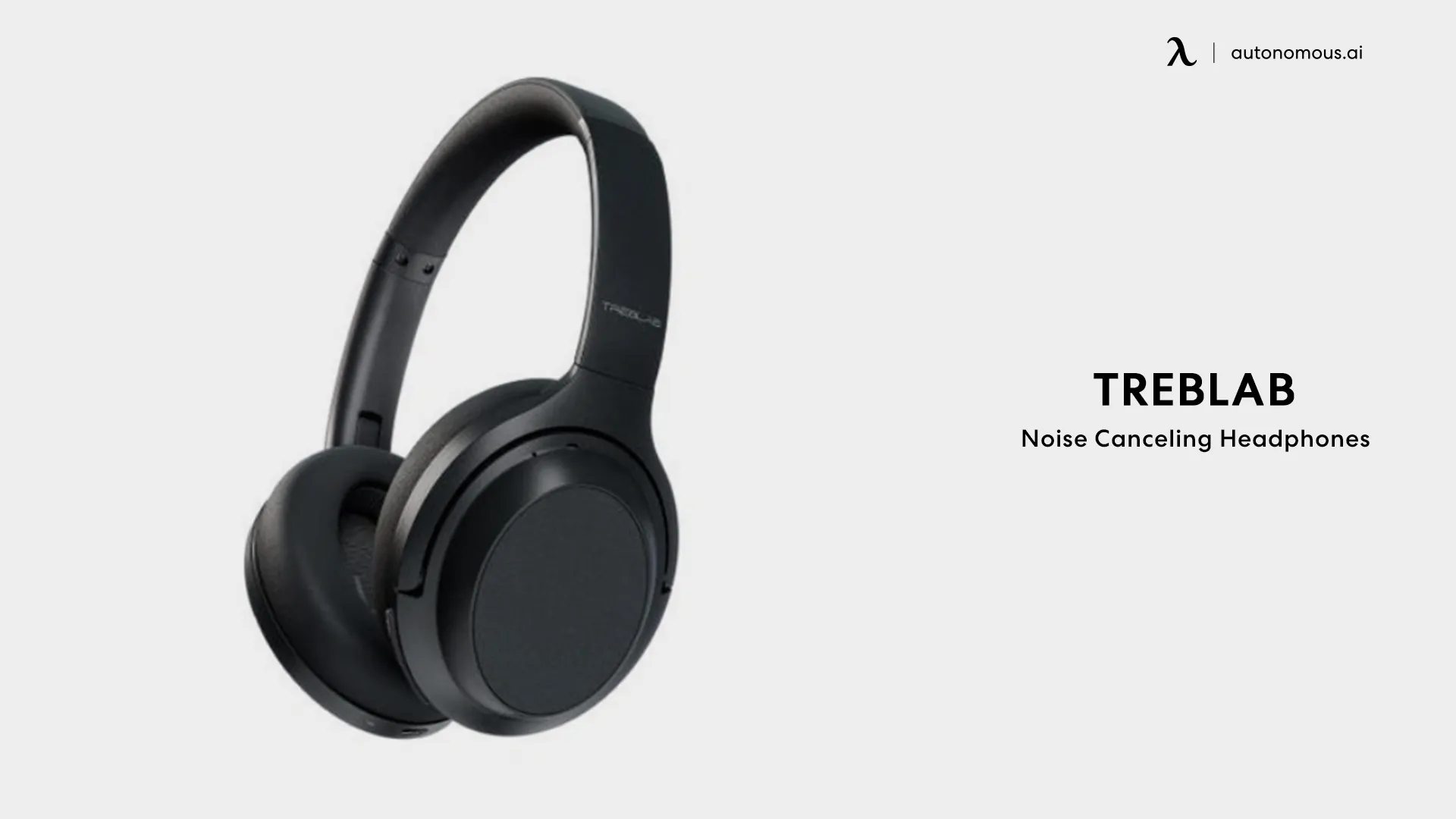 Especially if you work from home or in the middle of a busy office, there is no reason you shouldn't have a set of noise-canceling headphones. Noise-canceling headphones are the most useful purchase for people who don't like to be disturbed when working. Not only do they block out the exterior noise, but they also work as an impressive solution for interrupted client calls.
The Treblab Hybrid Noise Canceling headphones are a good pick from the Labor Day headphone sale. These headphones have many features for effective communication and next-level noise control. Besides smart technology and features, they are equipped with memory foam and plush cushions to provide a comfortable feel to the user.
Where to Get Tech Sales?

Among many big sales, computing and electronics sales will be big on Labor Day. This is because this special day is used to offer incentives to workplaces and remote employees. They can upgrade their offices, opt for comfortable options and make purchases that are otherwise costly in their budget. You can find many stores offering huge Labor Day sales. But one of the stores with big discounts on ergonomic office furniture and accessories will be Autonomous. You can find up to 50% off on Autonomous ergonomic furniture lines and all kinds of ergonomic accessories.
Subcribe newsletter and get $100 OFF.
Receive product updates, special offers, ergo tips, and inspiration form our team.
WRITTEN BYAutonomous
We build office products to help you work smarter.