Workplace Inspiration
Information and Inspiration to Convert Your Shed into a Livable Place!

Autonomous
|
Jan 27, 2023
758 Views
If you are not comfortable in your house, you may look forward to moving to a different place. However, doing that will cost you a lot of time and money, which keeps many people from doing it. Do you want to live in a smaller and more affordable house? Try moving out to a livable shed!  
People with a garden shed may have never imagined themselves living in them, but doing it can bring several benefits to your life. Turning sheds into other things is not new since many office workers have turned their ADUs into home offices.  
Regardless of that, a small livable shed needs you to put some more effort than the one you make when designing a home office pod or backyard studio. Are you interested in living in a livable shed? This is the page for you! 
Read on to learn everything you need to know before turning your shed into a habitable place! You can also find five excellent products that could work as livable sheds here. 
What Is a Livable Shed?
As their name suggests, livable sheds are regular sheds or ADUs turned into habitable spaces. Since ADUs are way smaller than houses or apartments, we recommend only one or two people live in them, depending on how big the shed is.  
Naturally, building a livable shed from scratch is no easy task, so most people turn their garden sheds into one or buy a product they could easily customize in some days. While this may be a nuisance for many people, others love how sheds allow them to create the perfect household with the shed paint ideas and decorations they want for a much lower price.  
There are many home office pods available on the market, and some companies, such as Autonomous, offer prefab studios that come with ergonomic furniture. You could get one of those pods to save money and time, but you would still need to get some additional products to make sure you can live in your backyard livable shed with no problem.  
People have been using garden sheds for different things for years since they only need to spend some days adapting the shed to what they want to do to get the place ready. Shed gym ideas and greenhouses are excellent examples of that.  
Can I Live in a Shed?
Even if you have all the furniture and space you need to sleep in an ADU, many people wonder if it's legal to take sheds for a living. Is it legal to do it? Well, the short answer is that it depends on where you live and the conditions of your livable shed.  
All countries and even states in the U.S. have different regulations your shed needs to meet to be a safe place to live in. If your shed for living doesn't check all the boxes the law requires, it would be illegal -and unsafe- to live in it.   
Sheds in New York, for example, need to be a specific size and have emergency exits. In California, you need to comply with the California Residential Code or the California Building Code requirements.  
Why Should You Live in a Livable Shed?
Now that you know you can live in a livable shed, you may wonder why you should do it. Why would a person who already lives in a house live in a smaller space?  
There are actually several answers to that question. These are some of the main reasons to move to a small livable shed: 
It's More Affordable Than a House
Saving money is challenging, and one of the most stressful things property owners have to go through is paying for water, energy, and internet bills. Big houses skyrocket your electricity use since you have more lights and outlets.  
This is something normal for people who live with their families since they need that space for their partners or kids. However, people living by themselves don't need that much space in a house. Thus, they could save a lot of money by moving to a modern backyard shed.  
Living in a smaller place, such as a backyard livable shed, reduces your electricity and water use, so you won't spend that much money on your monthly bills. Apart from that, you will also spend less money on house maintenance and even cleaning supplies.  
Needless to say, it's way easier for someone working on a budget to buy a backyard accessory dwelling unit than it is to buy or rent a new house.  
Most Sheds Are Portable
Although this is not something you may need to do often, sheds allow you to move them to another place without going through that much of a hassle. 
Naturally, you would need to change the address for your electricity, water, and internet bills. However, moving the actual shed and its furniture is simple since you only have to put it on the back of a trailer and drive to your destination. 
If your job, for example, requires you to move to a different area too far from your home, you could take your home wherever you go! 
It's Eco-Friendlier Than Standard Houses
You should never take for granted the effect carbon footprints have on our environment, and it's our duty to take as much care as we can of our planet. Unfortunately, it's difficult to do this when living in a big house since you need to use many lights and spend a lot of money to heat or cool the place.  
It's not like this problem disappears when building a livable shed, but it reduces the carbon footprints from your household, which makes it an eco-friendlier place to live.  
Requirements to Live in a Livable Shed
While living in a backyard livable shed is easier than moving to a house or apartment, you need to meet some requirements before doing it. There are things you can't miss in a home regardless of its size or location.  
If you are looking forward to taking sheds for a living, you need these things:   
Insulation
Insulation is one of the most important -if not the most important- things to take care of before moving out to a livable shed. Unlike most residential properties, ADUs have thin walls, so heat goes into them more smoothly.  
You may think this is not that important, but it can become a serious issue when dealing with extreme temperatures and dangerous weather conditions. Getting exposed to extremely cold or hot temperatures can cause several health issues, so insulating your shed is the first step to living in it.  
Insulation cost: from $150 to $500+. 
Plumbing
No one can live in a place where they can't wash the dishes or take showers. Therefore, you need to spend some money on plumbing when building a livable shed.  
Plumbing services are not that expensive depending on the company you hire, but you need to save some money for building a bathroom and a kitchen since that's way more expensive. Regardless of that, sheds are more affordable than houses, so they will help you save money in the long run.     
Costs: 
Waterlines: from $1,000 to $12,000

Bathroom: from $2,500 to $20,000+

Kitchen: $5,000+ 
Electricity
Although you could technically live without electricity, doing it will make things much more difficult. Electricity is now more important than ever since almost all the products we use need it to work, and you don't want to live in a place with no lights.  
However, once you hire the right electrician and electricity supplier, you need to install some outlets to plug your electronic devices. If you don't get enough outlets, you won't be able to charge your phone or plug home essentials such as freezers or ACs.  
Electricity cost: It depends on your electricity use. You should save from 5% to 10% of your annual income to pay electricity bills. 
Windows
We understand privacy is important for everyone, and most office workers getting a prefabricated ADU to work do it because they need to avoid external distractions. Nonetheless, it's always a good thing to let some sunlight get to your shed for living, so don't forget about installing some windows on it.  
Windows cost: from $100 to $1,200 per window. 
Furniture
Once you get everything mentioned on this page, the only step left is to get the right furniture for your shed. However, the money you spend on this depends on your priorities when buying products for your new home. We recommend you focus on getting a bed, sofa, and dining table to start.  
Once you address that, you should buy some other decorations to make the place look better.  
Costs: 
Sofa: $500+

Bed: $1,000+

Dining table set: $400+
Best Livable Sheds Online
If you already know everything you need to turn your regular shed into a livable household, you should get it ready as soon as you can! You may wonder what to do if you don't have a garden shed to live in, but we are here to help!
These are the five best sheds you can turn into livable spaces online: 
1. Autonomous WorkPod
Autonomous works as an ergonomics company and the sheds it offers are directed to office workers. However, the design and features these pods give you make it easier for people to turn them into livable sheds.    
The Autonomous WorkPod comes with a standing desk and ergonomic chair in case you want to organize a workspace setup inside the pod. You don't have to worry about hiring an electrician since this pod is delivered to you pre-wired, with warm lighting, and full of outlets.  
Dimension
103"W x 142.5"L x 92" - 125.5"H
Material
Exterior: Composite wood
Interior: Plywood wooden frame
Frame: Steel, M300 cement
Include
SmartDesk Pro, ErgoChair Plus, Cable tray, Filing Cabinet, Dual Monitor Arm, Anti-fatigue Mat
Minimum wattage
100W
Weight capacity
2.9 tons
Color
Black, White
Warranty
1 year
2. Autonomous StudioPod
If you want a stylish prefab backyard studio with all the sockets, electricity, and insulation you need to live, we recommend you buy the Autonomous Studio Pod. As for lighting, this pod comes with three color modes for you to control your home's vibe.  
This livable shed is waterproof, weather resistant, sturdy, and durable, so you don't need to worry about it deteriorating after some months. Apart from that, the eco-friendly materials used for the pod's interior walls make it soundproof.  
Dimension
106" W - 155"L x 106.3"H
Material
Exterior: Vinyl layer
Interior: Eco-friendly honeycomb paper
Frame: Steel
Include
A closet, desk, bookshelf, TV stand, a foldable coffee table and convertible sofa bed
Minimum wattage
150W
Lighting
3 color modes
Warranty
1 year
3. Autonomous Pod
The last product from Autonomous on this list is the Autonomous Pod. Whether you want a place to live, work out, work, or play video games, this shed is an excellent pick. However, it's worth noting this pod only works for one person.  
This pod's design makes it look like a luxury garden shed, so go for it if you want an appealing pod to live in.  
Dimension
103"W x 142.5"L x 92" - 125.5"H
Material
Exterior: Composite wood
Interior: Plywood wooden frame
Frame: Steel, M300 cement
Weight capacity
2.9 tons
Minimum wattage
100W
Color
Black, White
Warranty
1 year
4. American Barns
Although the American Barns shed is not on the Autonomous website, it's still an excellent choice for you. The best thing about this product is that it gives you the space you would get with three sheds in one, so buy it if you want a bigger pod than the others on the list.  
5. Wimbledon Shed
If you are looking for a warm-looking ADU with a veranda, you should think about getting the Wimbledon Shed. Nevertheless, this is a luxury shed, so you should only get it if you have the budget for it.  
Wrapping Up
When someone first tells you that you can move out to a backyard livable shed, it's difficult to believe them. However, it's mesmerizing to learn all the benefits these sheds can give you, so don't hesitate to try any of the options listed on this page! Getting a studio cabin kit can make the move-out process easier.
Don't forget to check your state's shed regulations!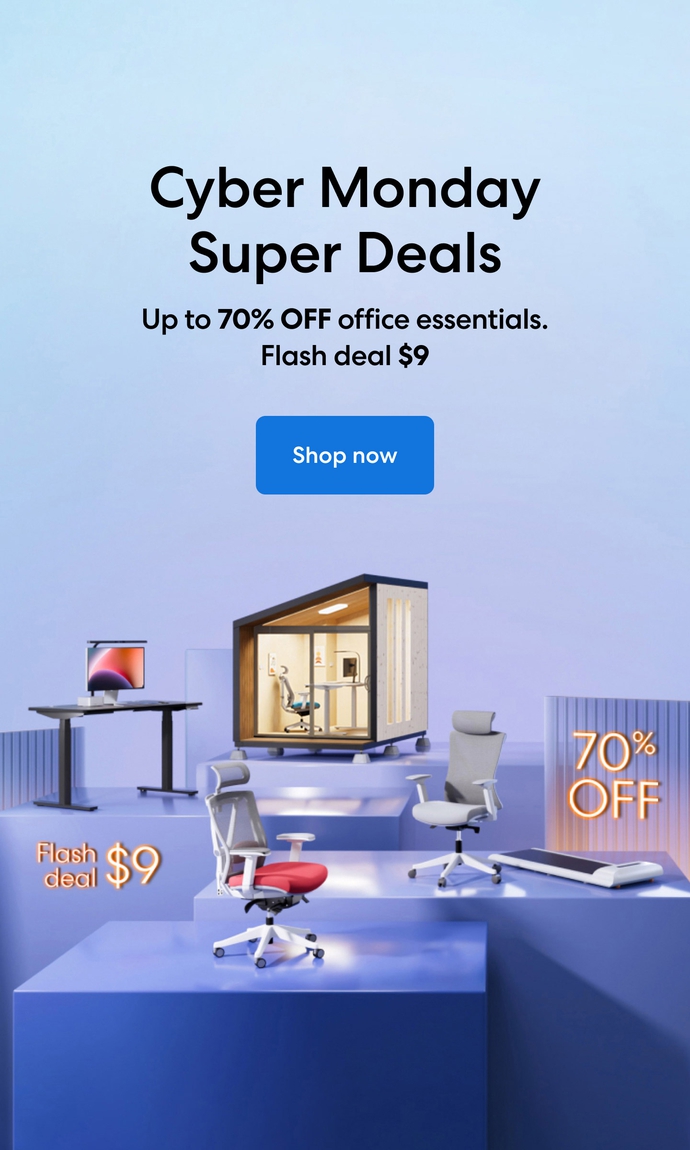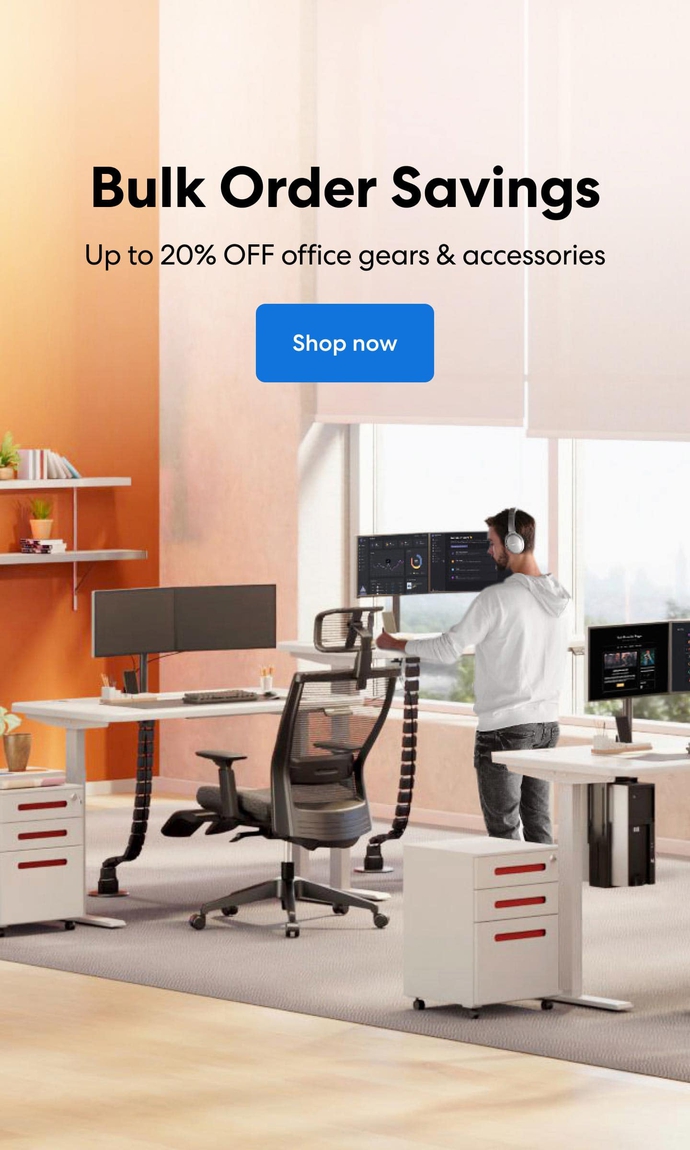 Subcribe newsletter and get $100 OFF.
Receive product updates, special offers, ergo tips, and inspiration form our team.