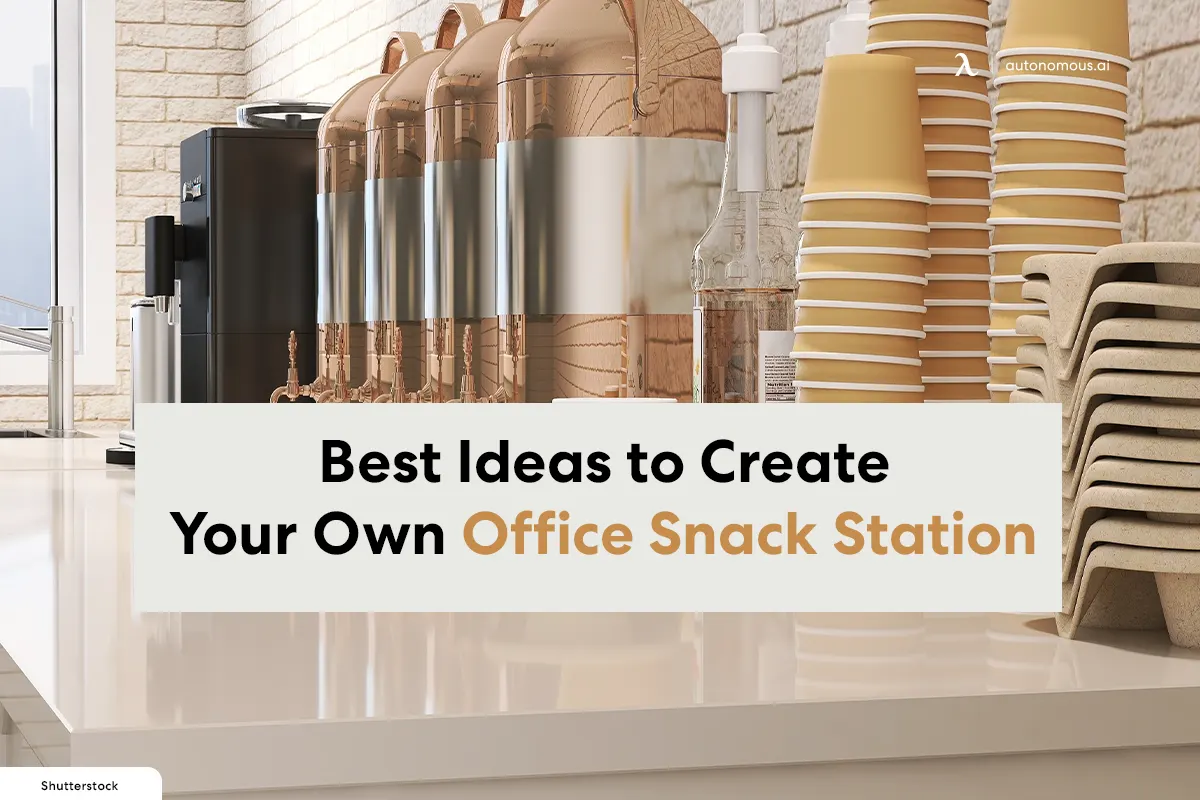 Workplace Inspiration
Best Ideas to Create Your Own Office Snack Station

Autonomous
|
Oct 17, 2022
3,108 Views
Modern office design ideas focus on facilitating the employees in the best way. People often wonder how they can get more innovative with modern trends and find it confusing. But attaining that can be as simple as creating a healthy office snack station.
Any office worker would love to have a break where they can leave their workstation for a while and enjoy some healthy snacks. Who says no to a delicious treat? Several ergonomic offices have incorporated an office snack bar in their space to ensure their employees stay happy and healthy. Some managers even think of going a step ahead and creating a DIY office snack station and making things more interesting.
The question here, however, is what a snack station is in a workplace and how you can plan one in the most innovative way. You should be more than happy because we have shared some of the best office snack station ideas in this blog.
As you read further, we will provide you with multiple insights ranging from the basics of what the office snack stations are to how important they can be. In addition, we will share some of the most interesting office snack bar ideas that are worth trying. So, let's begin! 
What Is a Snack Station?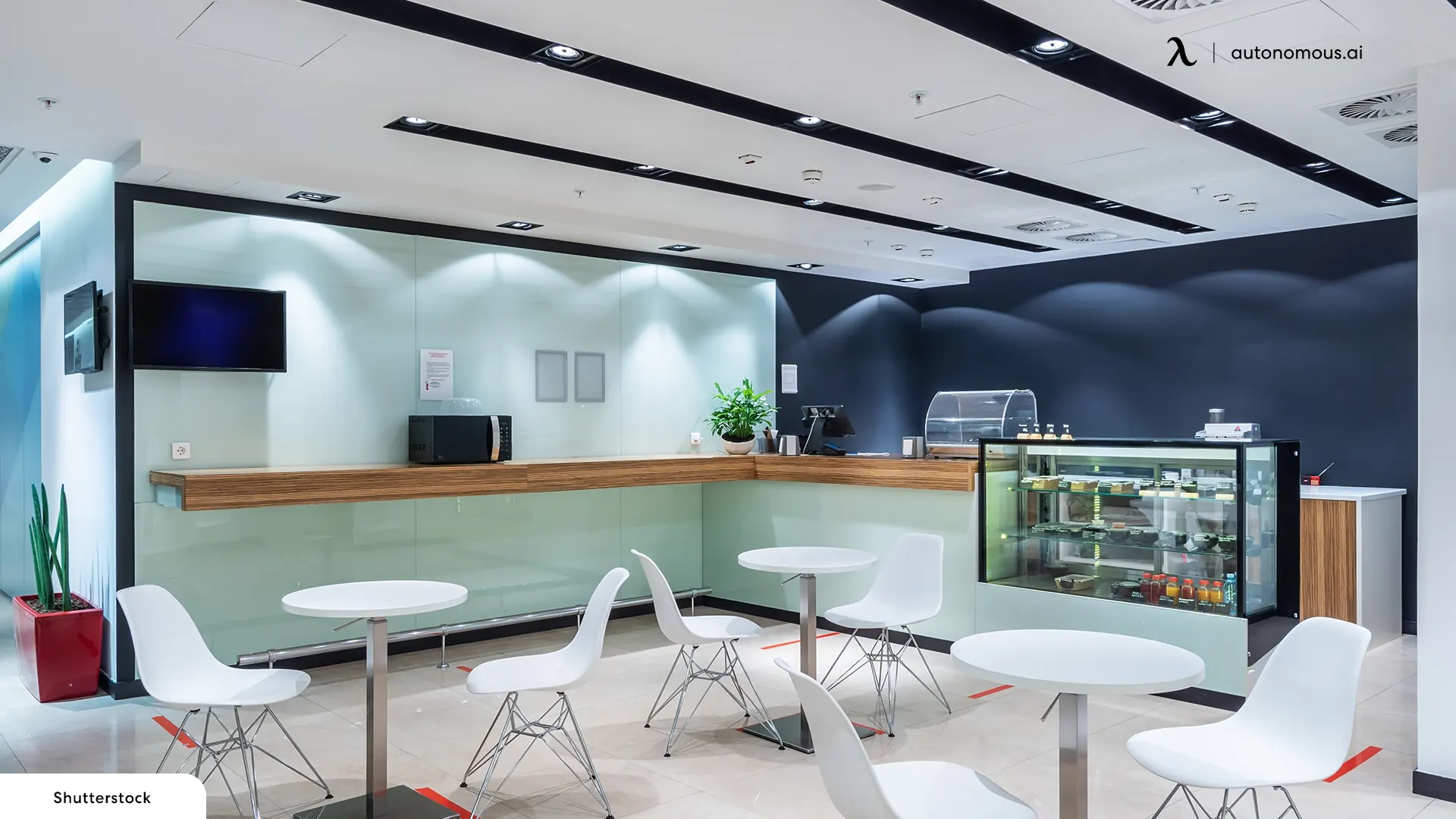 A snack station is a small area in your office kitchen or cafeteria containing snacks that office workers can access when hungry. The snack station is usually placed at a corner that is easily accessible so that anyone can have their favorite snacks whenever they want. Typically, the snack station should carry healthy foods to avoid any health issues.
People usually dedicate a drawer, basket, or shelf to create their personalized snack bars. These stations may have granola bars, fruits, dry fruits, nutri-grain bars, cheese sticks, cottage cheese, lunch meat, yogurt, etc. Ideally, the snack stations are placed closer to the workstation so that it becomes easier for any employee to grab their favorite snack. 
Is Snack Station Important?
Office workers crave healthy food when they are at work because most of them believe that healthy snacks improve their performance at work and keep them healthier. They usually spend roughly $20 every week preparing a healthy meal for themselves. So, the lunch-making procedure costs them their time and money.
The good thing about the office snack station is that it is cost-effective. Employees get to save their time and money, which keeps them happier and more active at work. The perks don't end here, as a well-designed office snack bar serves energetic snacks as well. So, it becomes quite easy for employees to stay energetic throughout work hours.
Since snack stations hold great importance in enhancing the employee's productivity, several office design ideas include them in their plan. So, it won't be wrong if we say that the snack stations are important for your workplace.
The question that now arises is how you can create a DIY office snack station to get the most out of it. So, we have certain office snack station ideas in the following section to help you best. 
Tips to Build Office Snack Station
You can use these tips to create your office snack station the way you like! 
1. Set a Steward for Your Snack Station
Places with fine dining have experienced staff who know what to serve and when. You can have a steward like that for your snack station so that they plan the office snack bar's menu the best way. The steward here would be a snack master who would be aware of how to make a wholesome snack station and serve it to the office workers, just like the sommeliers in restaurants. 
2. Design the Snack Station as Per Your Office Theme
There are multiple office layout ideas that people consider while planning their office theme. If you have any such specific theme, like the one supporting minimalism or vintage vibes, you can plan to bring in the furniture for your snack station that aligns with the theme. Places like accounting firms usually have a very organized and tidy snack station.
You may put snacks in colorful baskets and jars to add a splash of colors here. If we talk about creative office designs, they usually have an element of art and color-coordinated furniture. Office workers even put around snack sculptures to make their snack station look more stylish. 
3. Select a Strategic Location for the Snack Station
We can't focus on how important it is for an office snack station to be at a strategic location. For instance, if you want to serve snacks to your clients, you should place the snack station in the best conference room of your office to attract clients.
On the other hand, if this snack station is to serve the employees, it will be better if you picture how people walk around the office and then place the snack station at a place that is the most accessible. You may even add some bulletin boards that grab the attention of the employees and motivate them to come to the snack station.  
4. Plan a Healthy Variety of Snacks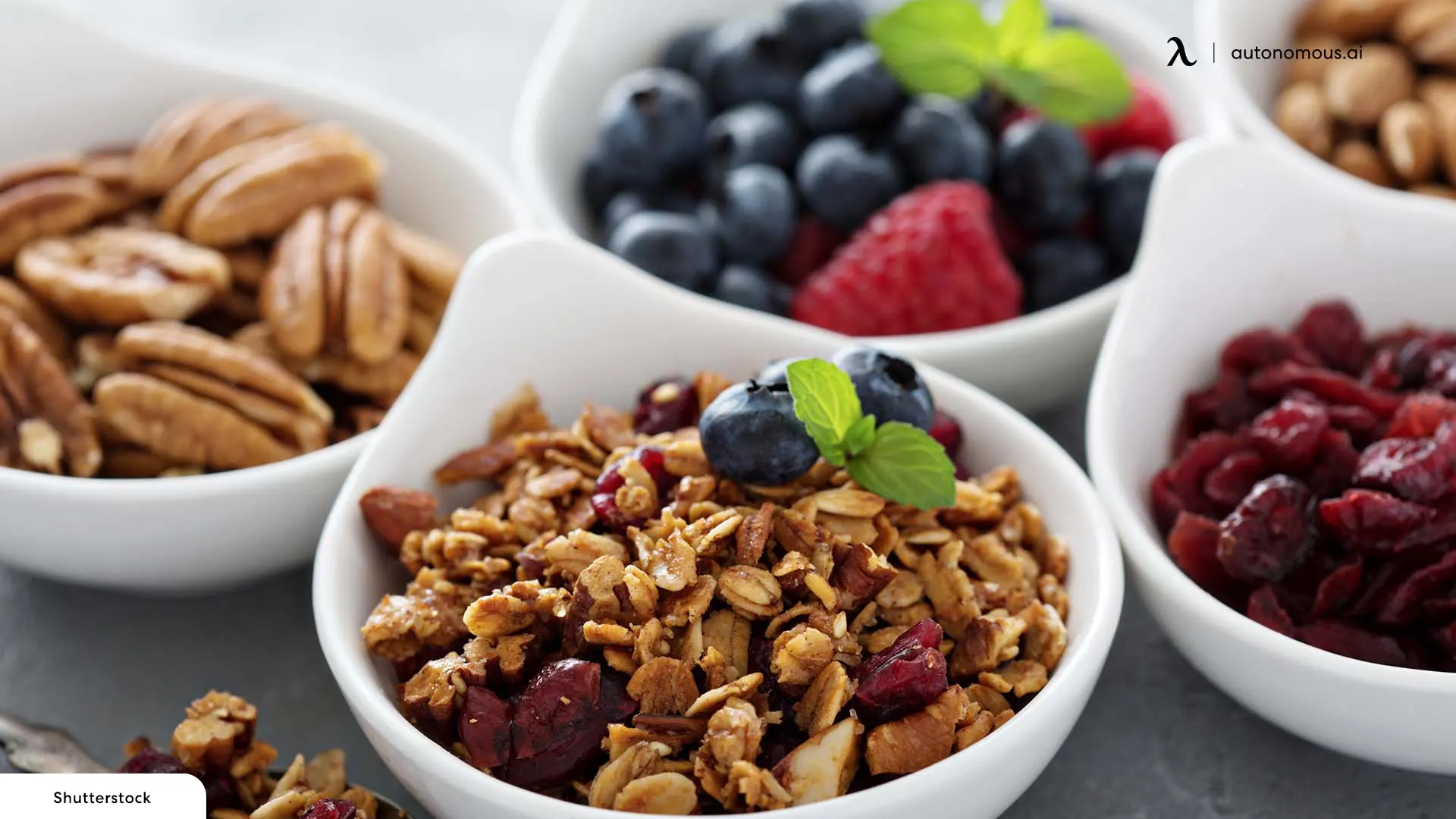 Above everything else, the snack station must have a healthy variety of snacks. As we mentioned earlier, snacks like cheese, fruits, dry fruits, yogurt, and others can be a good addition here. Since the employees often feel tired and lethargic at work, such energy-rich snacks can help them keep their energy levels up. 
Bottom Line
In the end, we believe that you have gained some targeted insights that will help you plan your own office snack station in the best manner. You may also look up some decorating ideas for office space to add an aesthetic touch. However, if you need some office essentials like ergonomic office furniture and accessories, you can consider the Autonomous store as a trustworthy place to buy them.
We have recently introduced the Autonomous employee purchase program to make these purchases budget-friendly. The employee purchase program offers you your favorite office essentials with bigger discounts. All you are supposed to do is create an account on this employee purchase program using your corporate email. This will open a panel containing amazing offers. So, make your move today to design an office space for creatives!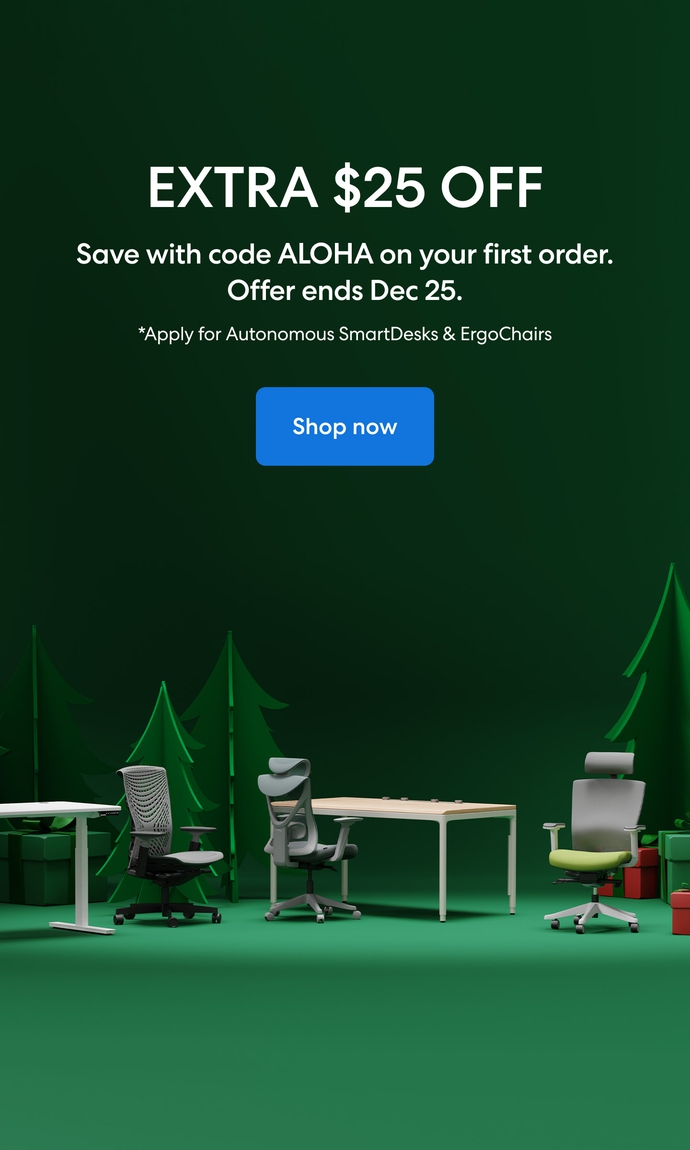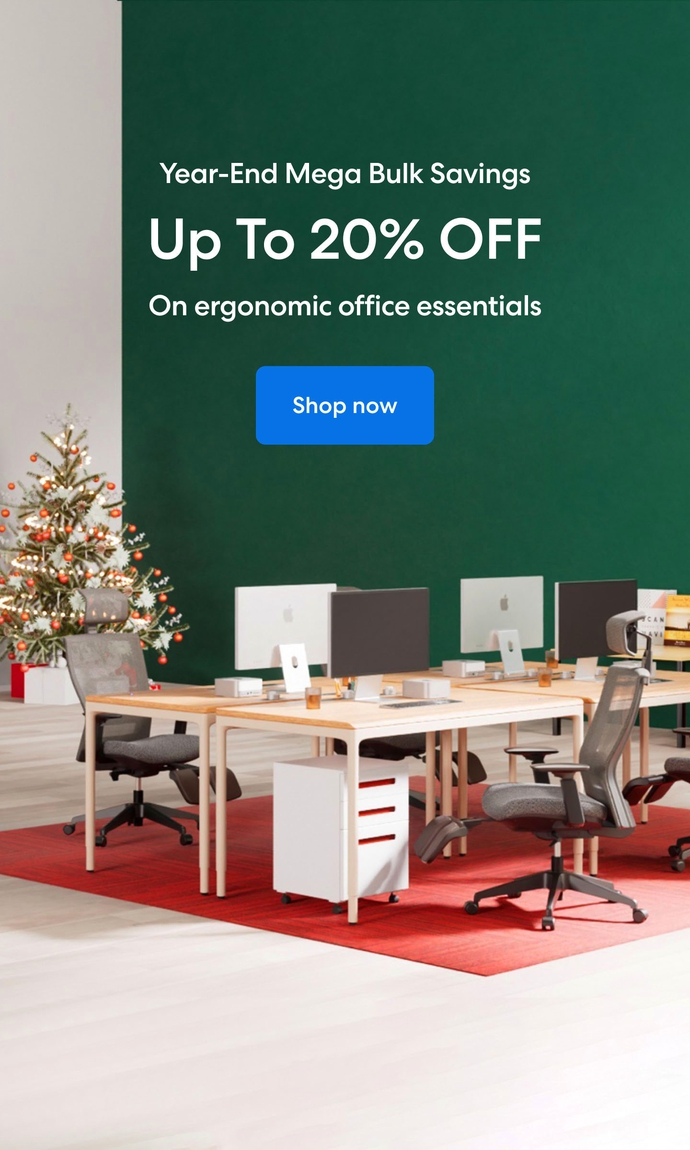 Subcribe newsletter and get $100 OFF.
Receive product updates, special offers, ergo tips, and inspiration form our team.