We all enjoy gathering together with our relatives and friends in a space to enjoy a great day of entertainment and joy. Then why not just make a gaming room to keep these traditions alive as they happen? Video game players are no longer only children or nerds. Everybody needs a way to let off steam daily.
A comfortable place, especially a green gaming room, is much like a small place created to release all the extra, pent-up rage. Whether you're fighting monsters, road racing on virtual Asphalt, or protecting your country with troops, there's something for everyone. Playing video games can be quite refreshing.
You could also allocate a unique part of the property for family get-togethers on a lazy weekend or a tiny place where your colleagues and visitors can congregate for a game night. You might use it for online games, simple jigsaw puzzles, or perhaps even your favorite indoor activities like foosball, billiards, and so on. You can take the following recommendations for almost anything from green office ideas to green gaming rooms.
List of Some Green Gaming Room Décor Ideas
Today, we'll show you how to turn any modest place into a gamer's utopia with a few green themed gaming setup ideas. You can use these concepts in both computer gaming room concepts and vintage gaming experiences.
A gaming space is far more than a man cave; it's intended to reduce anxiety inside the entire household. Consider converting that lovely place into a field of entertainment or carving out a spot in your family space to keep the pleasure pure throughout all moments.
Take into account the whole amount of space accessible in the area
To create a simple gaming setup, consider the surface area of the extra space provided in your lounge room. It could be a huge or small space, a corner in the living room with a modest gaming workstation, or indeed a corner of your home office. In either case, you can alter your home's design or layout plans to accommodate the necessary gameplay space.
Take into consideration your gaming system, game room furnishings, as well as a media room. Even though this area is intended to adapt to the demands of your family members and friends, you must consider the arrangement of the complete room to suit your game space.
Ambient illumination has a significant impact
It's an airy sensation to play video games in an aesthetic gaming room. To get the most out of your gaming experience, you'll need to create a relaxing environment. Analyze your light sources for efficacy, whether that's a modest part of your lounge room or a complete game area. Natural light isn't always the best option for a gaming room. The luminance of a pastel green gaming setup may detract from the general multiplayer experience by interfering with the images.
The lights in your room should still be tailored to the sorts of games you enjoy. If you're going to use your gaming area for online games, LED panels, overhanging lighting, and perhaps even strobe lights might be a great fit for the design.
Choosing the entertainment system and its components
Aside from the pc or television screen, an entertaining center for your light green gaming setup is meant to handle a variety of products. When choosing your cabinet for a minimal gaming setup, remember to figure in the wall mount as well as the number of shelves you'll need in the accessories.
There are many gaming devices, such as your Gameboy, PlayStation, X - Box, and any other console that resonates with you. Choose an entertainment system from the range of gaming furniture available in the market with many cupboards and racks to accommodate the various objects. Computer monitors or cupboard doors are great for protecting your priceless gaming equipment from dirt and splattering.
Space and privacy insulating
With the abrasive running of automobile tires on Asphalt or perhaps the noisy shooting in Mortal Kombat and Fortnite, the media room can be quite noisy. It's not as though you can start a game with the sound turned down. The gameplay system's core is based on realistic sound.
Simple sheeting or silicone lining on exterior doors might assist keep your gameplay experience contained within the green gaming room. You can install movable wooden and glass shutters in your gaming space if you want. Not only could they insulate the workspace, but they would also produce an incredible game room ambience if you properly tuned them.
A welcoming gaming environment
A simple pastel gaming setup, such as the rest of the green room, could be of any type to represent your unique style and tastes. But the essential factor is to pick a suitable and welcoming theme.
You can go with a simplistic concept if you want to make a game area in your remote office or a corner in the lounge room. Install projection screens and other basic equipment, and just let the ambience and home cinema set a tone for your play session.
Choosing the right wall decor
Your green gaming room's artwork can represent a variety of your favorite games as well as any connections you might well have. Consider decorating the sides with gamer art on the walls in addition to displaying your favorite treasures.
We have seen a bunch of wall stickers being used in place of wall art in general. You can mix and match different gaming scenarios to achieve an exclusive impression. You could also divide the wall design into different realms.
It shouldn't only be limited to video games
Who says online games are the only thing you can play in a gaming room? When you want to spend a bit of time giggling, enjoying, and building precious memories, or perhaps your relatives and friends, a gaming room is the place to be.
Sum Up
You may set up a game area to accommodate any gaming, whether computer games or jigsaw puzzles. The main thing to note is that video game rooms provide us with a secure atmosphere for both youth and adolescents to express themselves. It motivates young people to become more complex and build intelligent personas.
Computer games and creative companies are booming these days. Who realizes, perhaps it's because individuals have invested in a gaming room to motivate them, your children will eventually grow up to become the upcoming technology multi-millionaire as a result of this interior training.
So, create that lovely play area and turn your modest place into a gaming and enthusiast's paradise. Sculpt out that required area and create the experiences that will last a lifetime.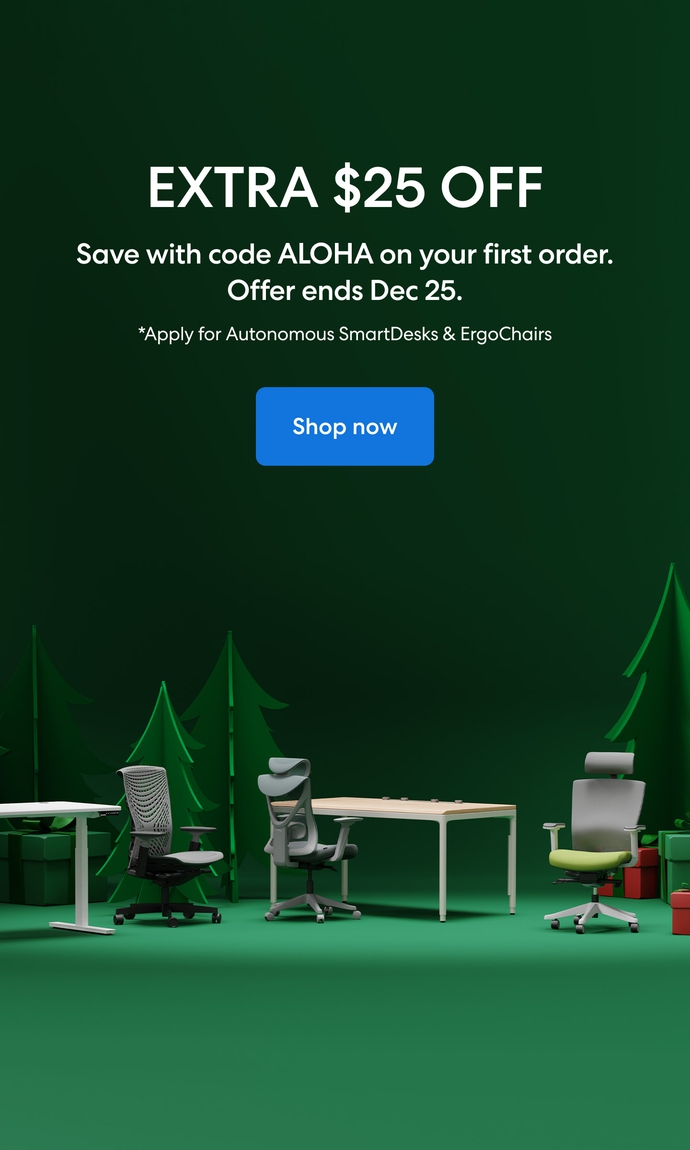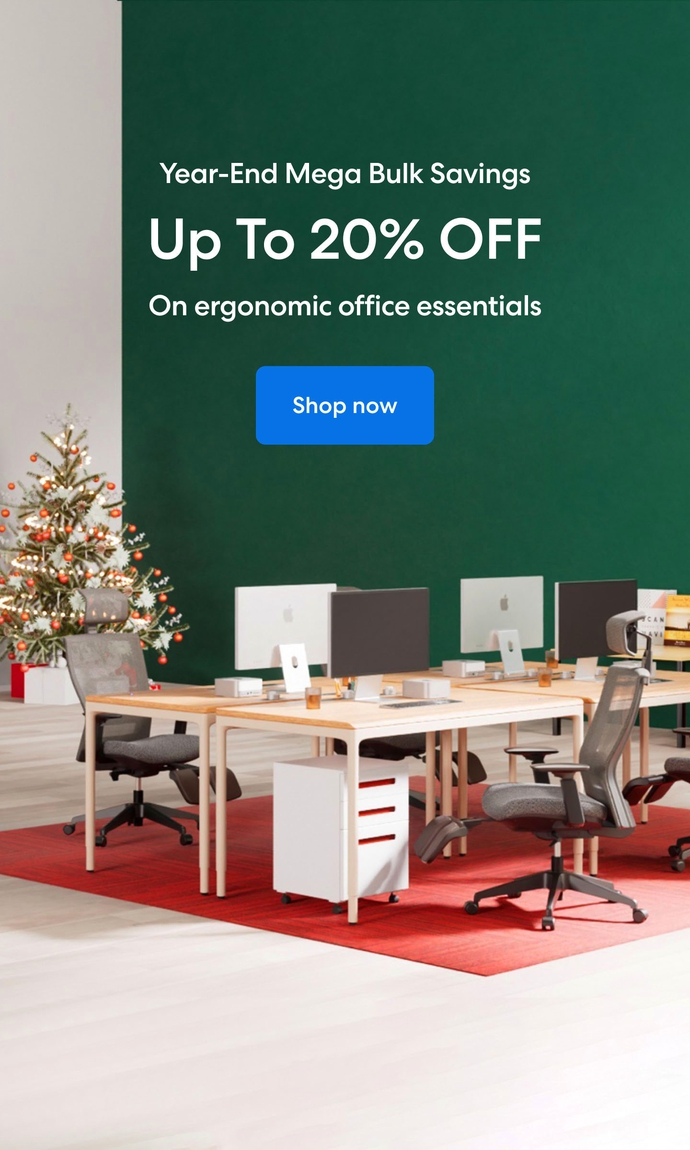 Subcribe newsletter and get $100 OFF.
Receive product updates, special offers, ergo tips, and inspiration form our team.