A standing desk converter, also known as a desk riser, is a smart piece of technology specially designed for workplaces that want the benefits of working while standing but are also limited on space. Since a motorized standing desk converter or even a manual standing desk converter is a cheap and space-friendly alternative but provides an equal amount of advantages of working while standing, many people are inclined towards this choice.
Thankfully, the market is saturated with tons of electric desk risers, but unfortunately, this doesn't mean you will always find what you need. Hence you also need a DIY adjustable desk riser guide that helps you make this transition easier and possible. Other than a small adjustable desk riser, with a DIY standing desk riser, you can play with multiple options and achieve a product personalized to your needs.
Here is a brief DIY sit to stand desk riser guide with a detailed process to achieve workplace ergonomics in your home office.
A Standing Desk with Black Pipes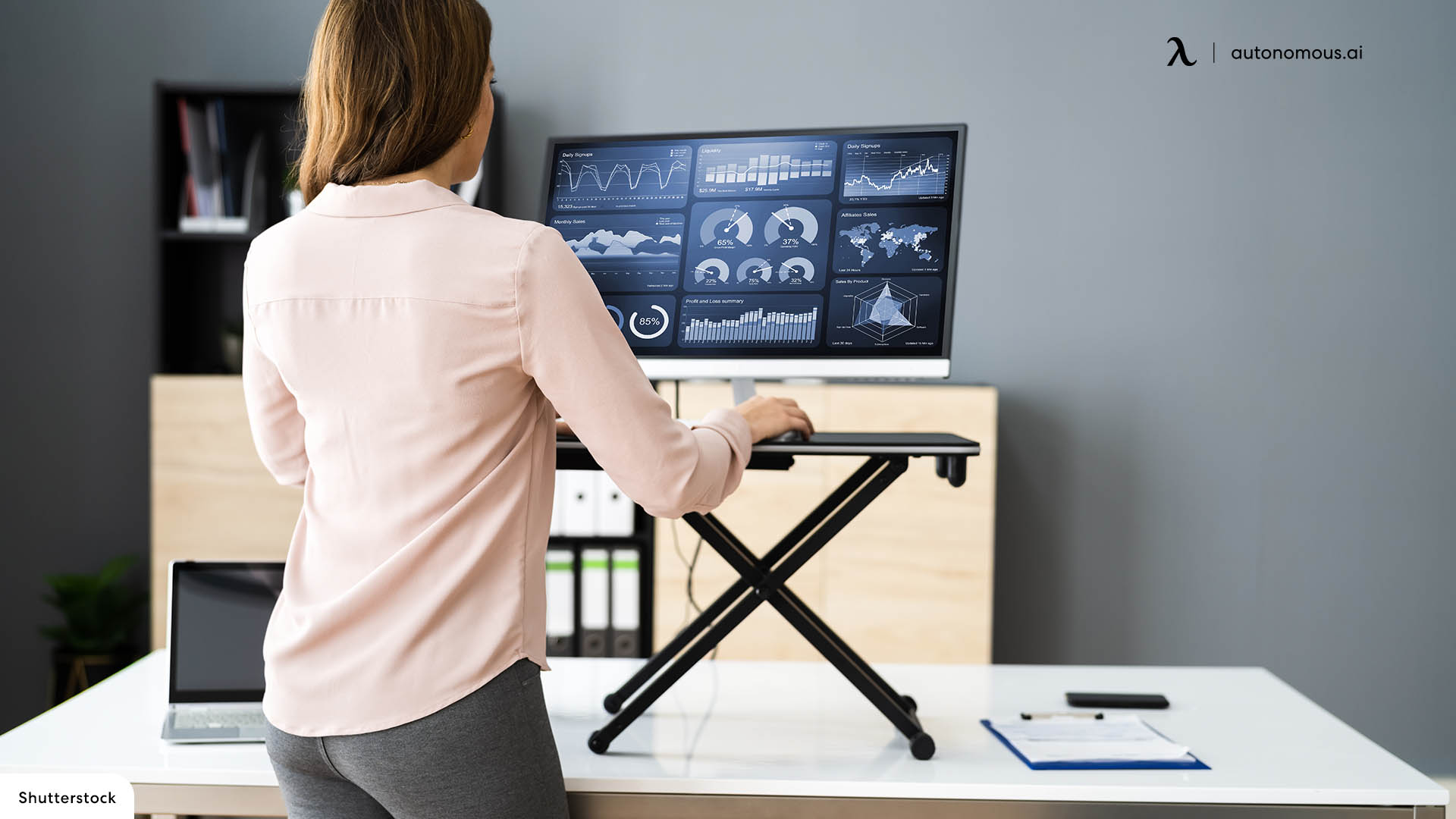 Most people love a set theme in their home offices, and black is a universal color when we talk about making a lasting impression. A black desk converter goes well with a black interior, and the best part is you can get the supplies easily and at a reasonable cost. All you need for this DIY desk riser project is a few black pipes and a wooden platform. Cut the pipes in the length you need. Make sure the desk height is the ergonomic height while working.
Ensure all the DIY adjustable desk riser pipes are cut in the same length. Take a wooden platform depending on your needs and size requirements. Paint the wooden platform black, mount it on the top of the pipes, and secure it tightly. Make sure to roughen any sharp edges and look out for protruding screws.
Standing Desk Platform
If you don't want to indulge in an entire desk building process, you must build a standing desk converter alone. A standing desk converter is not much of a tough job, and here we have simplified it for you. Start by taking a wooden platform and mounting it on tiny legs or any raised surface.
You can also use an old crate that is strong enough to bear the load. This standing desk riser gives you the advantage of choosing any height; you can easily mount it on the top of an existing desk and use it as a desk riser.
Dual Screen Standing Desk Riser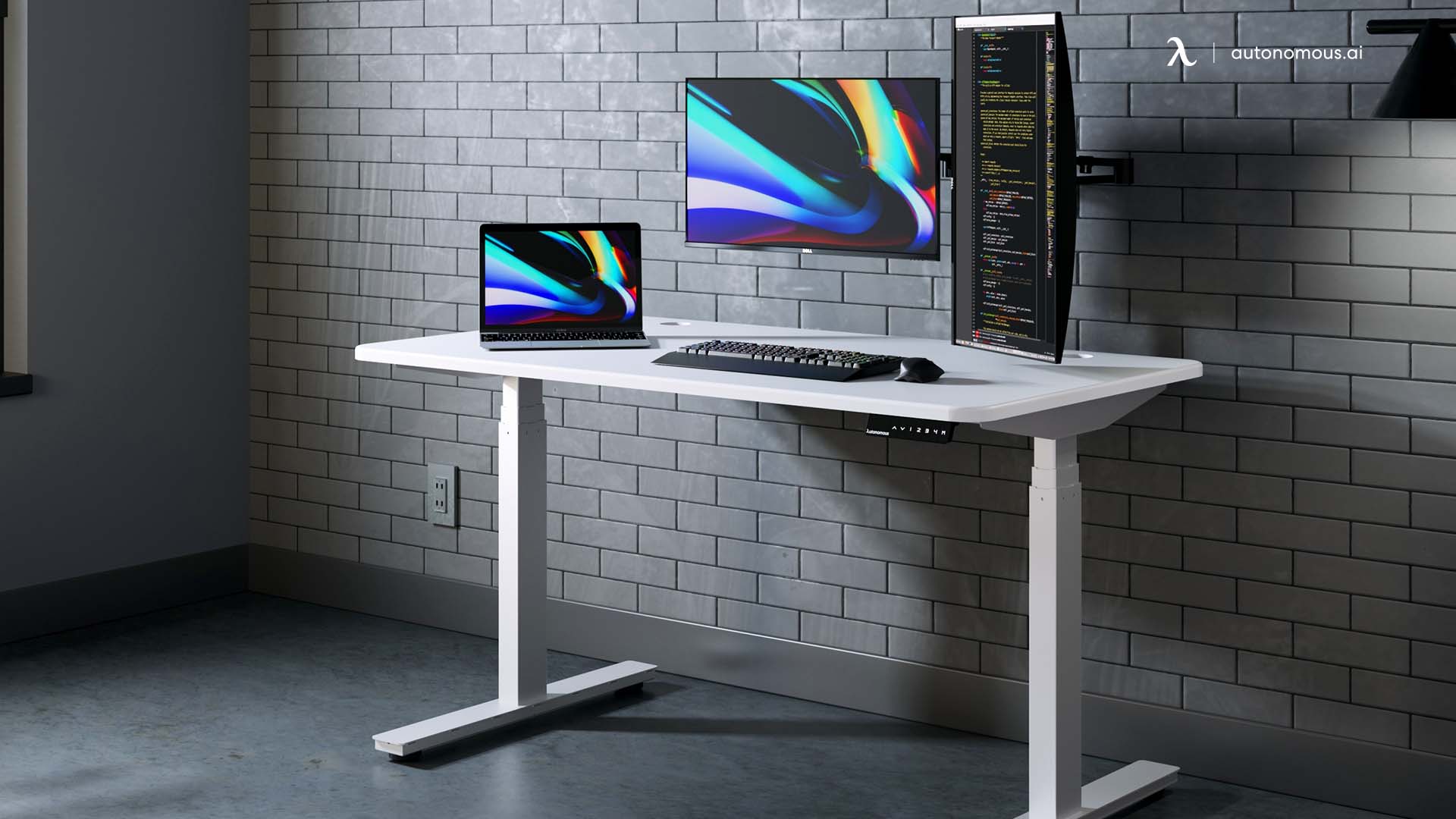 Standing desk risers for dual and triple monitors are common, but this job might be hard for a DIY adjustable desk riser project. Hence one should be wise when it comes to mounting multiple screens. The simple idea is to create a single platform and use it with a monitor mount.
Create a desk converter with a monitor mount, and you can use the platform for one screen/laptop/keyboard and the monitor mount for the other screen.
Modify an Existing Desk
Ergonomics is expensive, but your transition to ergonomic furniture must not be that costly. Hence here is a simple idea. Make minor adjustments to a regular desk to turn it into a standing desk.
The legs can be expanded to allow the top to be raised higher, making standing more comfortable. While those changes are being completed, a shelf can also be added to provide a location for a printer and office materials to sit.
Cardboard Standing Desk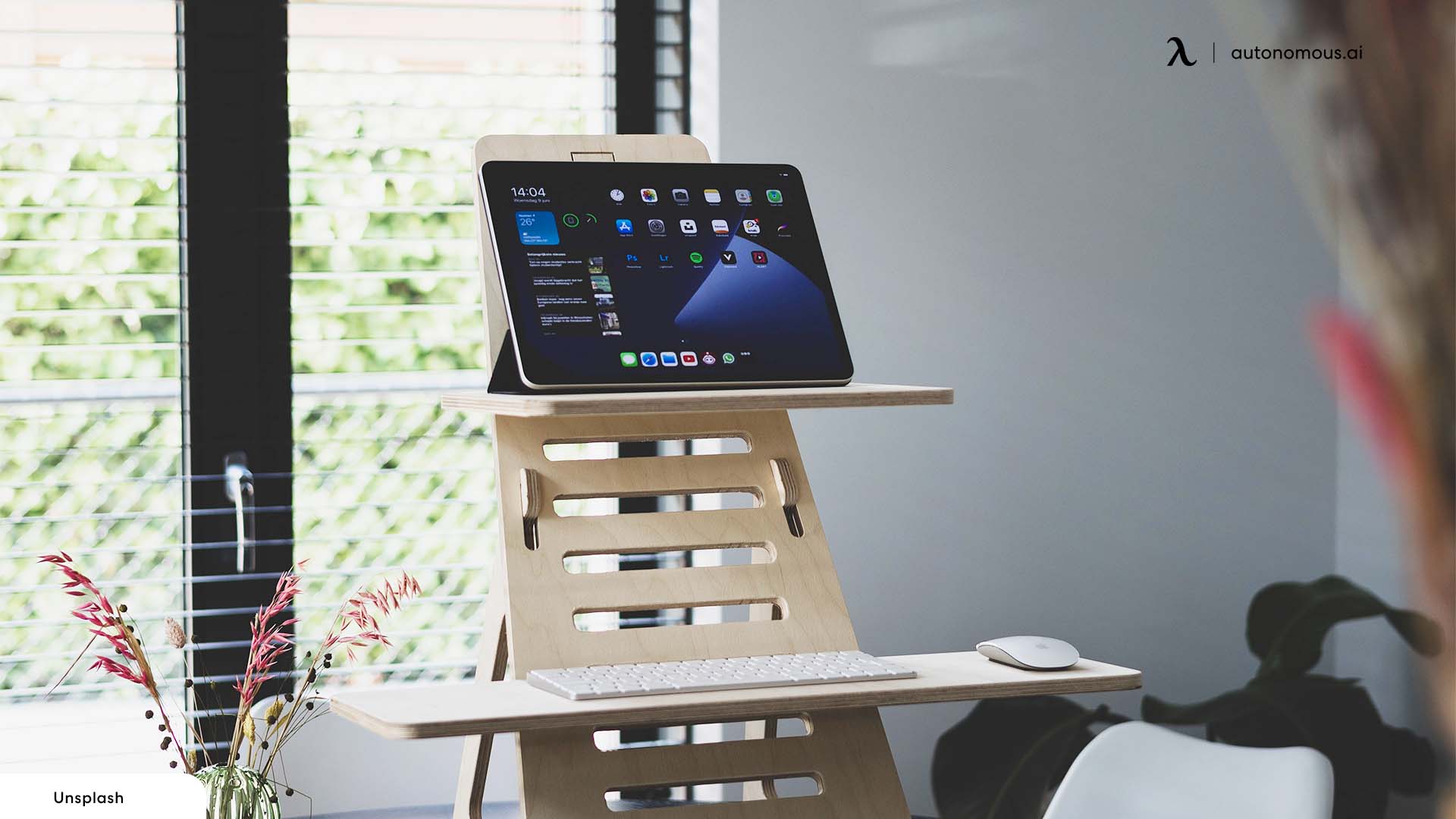 A little out of the basics, but since we are on a DIY project. Cardboards can be a great way to make a DIY standing desk riser, provided enough to withstand the load. This practice only works for laptops and desk accessories that don't have a sufficiently heavy load.
Use a few pieces of cardboard and cut them into equal sizes. Depending on your need, you can make two platforms or even a single one. Use one platform for your laptop or screen while the other one can hold keyboard, mouse and any other desk accessories.
Dresser Come Standing Desk
While a dresser may not appear to be a decent standing desk, depending on the dresser's height concerning your height, it can work rather well. If you are fortunate enough to own such a dresser, take advantage of this simple DIY adjustable desk riser project.
If you're short and have a dresser that is substantially higher in height, or you are tall and stuck with a short dressing table, this approach might not work. If you have a dresser, it's worth considering if you're on a budget and want to work standing up.
Buy a Standing Desk Frame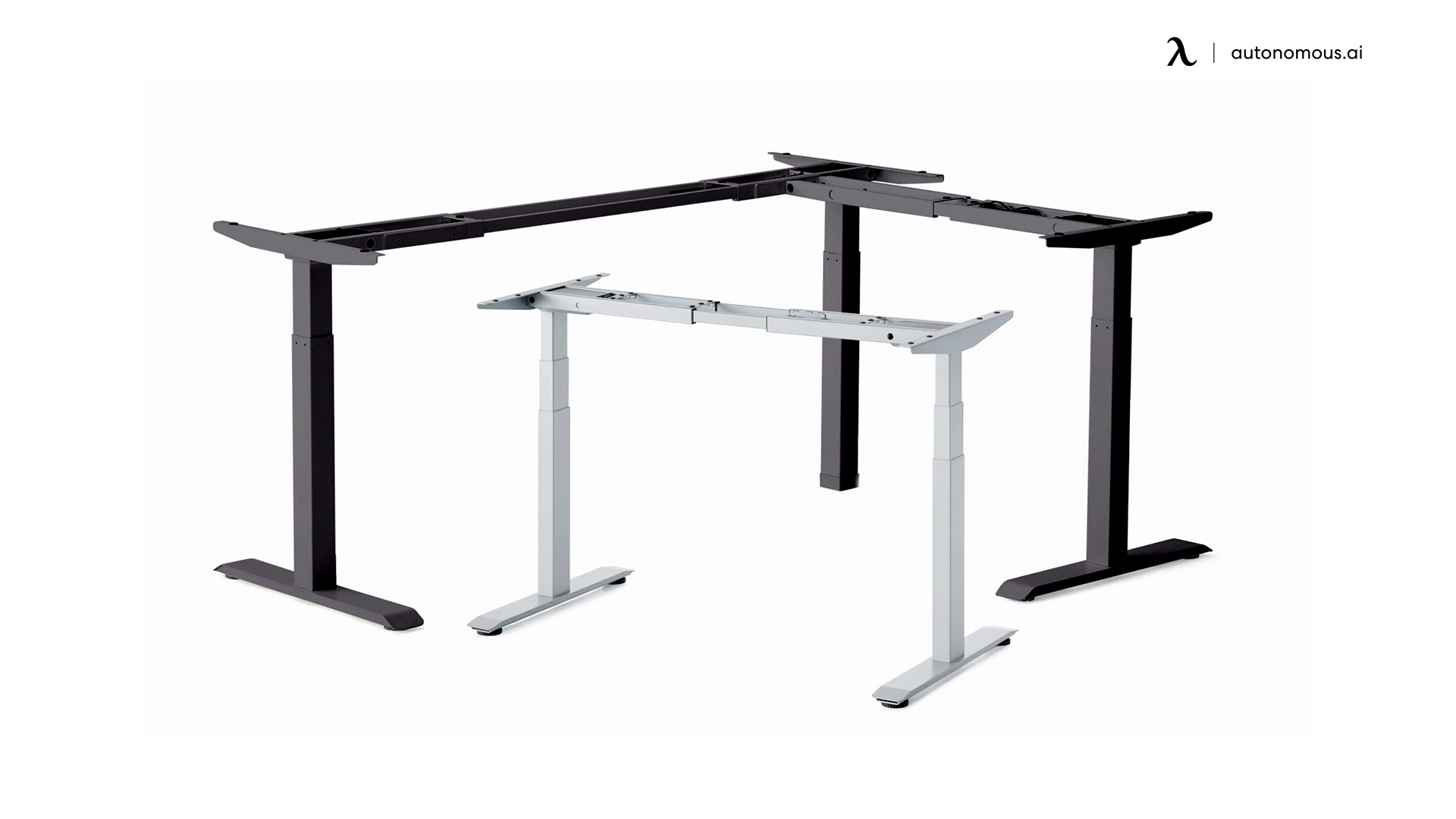 So much cheaper than buying a whole height adjustable desk. A decent compromise is to buy a standing desk frame and find your desk. You receive the advantages of electric adjustability, memory settings, and stability, as well as the possibility of saving money on your tabletop surface construction or sourcing.
This procedure also helps you to size the tabletop for the space properly. And, if you already have a desktop surface or can find a cheap way to get one, this might be one of the cheapest full-standing desk options we've seen.
Raise Your Existing Desk
You'd want to stand, but your workstation isn't tall enough? Add something beneath the feet to make it higher. In most circumstances, the height of your standing desk is only 12 inches to 14 inches higher than the height of your sitting desk. If your desk can be raised, this is an excellent method to experiment withstanding. This isn't the most attractive option, but it works and doesn't take up as much space as other solutions that sit on top of your desk.
Kitchen Counter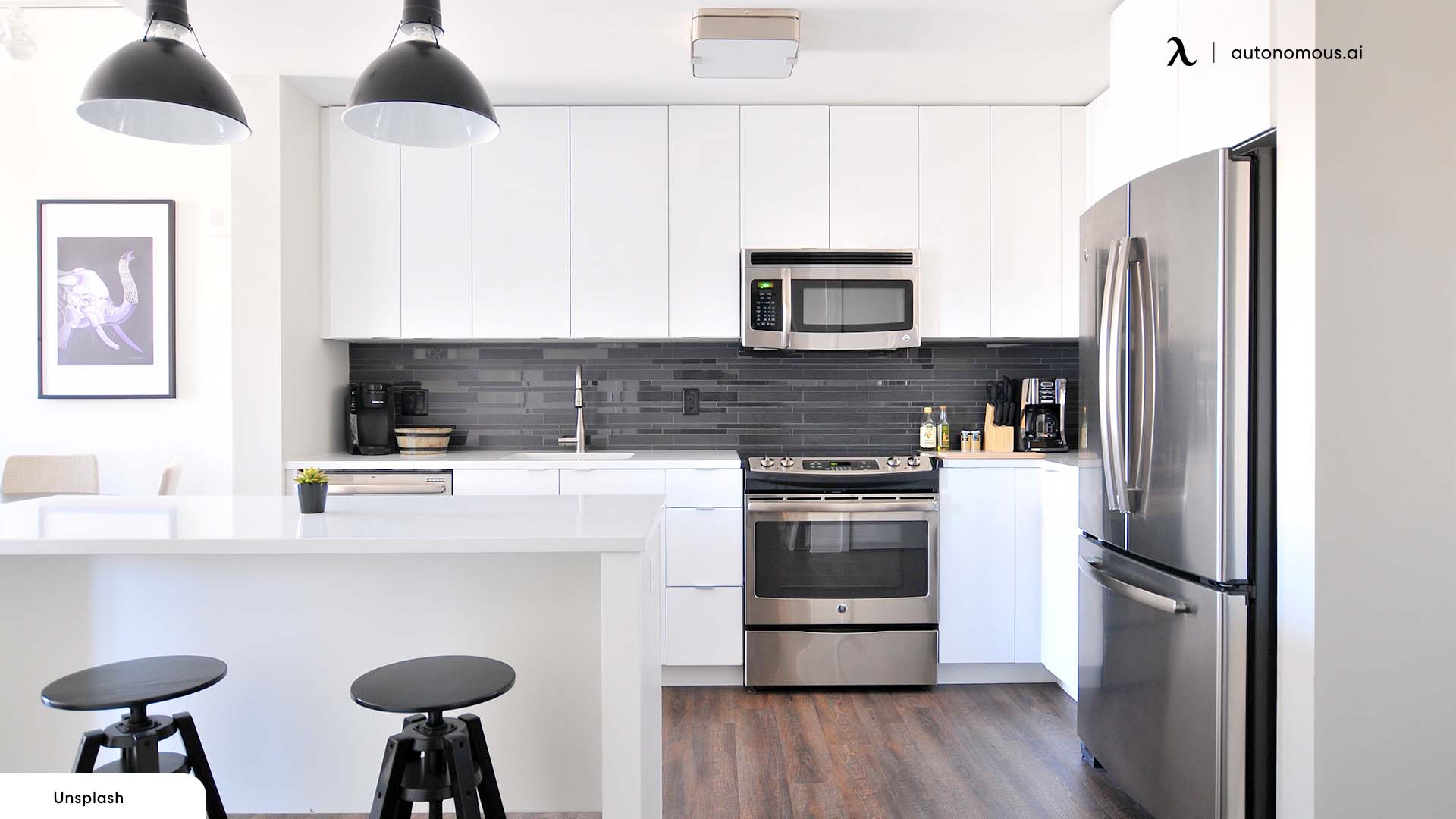 This DIY adjustable desk riser doesn't require anything; hence, if it doesn't work, you won't regret it. Especially for those who are still confused about whether or not to switch to working while standing, using a kitchen counter for starters is a great idea.
Use your kitchen counter to work during the hours you need to stand. And gradually increase the time. You will soon realize the benefits and the impact working while standing has for you. You can also use a drafting chair to make a more permanent workstation on the kitchen counter. And to protect your laptop and gadgets from any scratches, use a desk pad.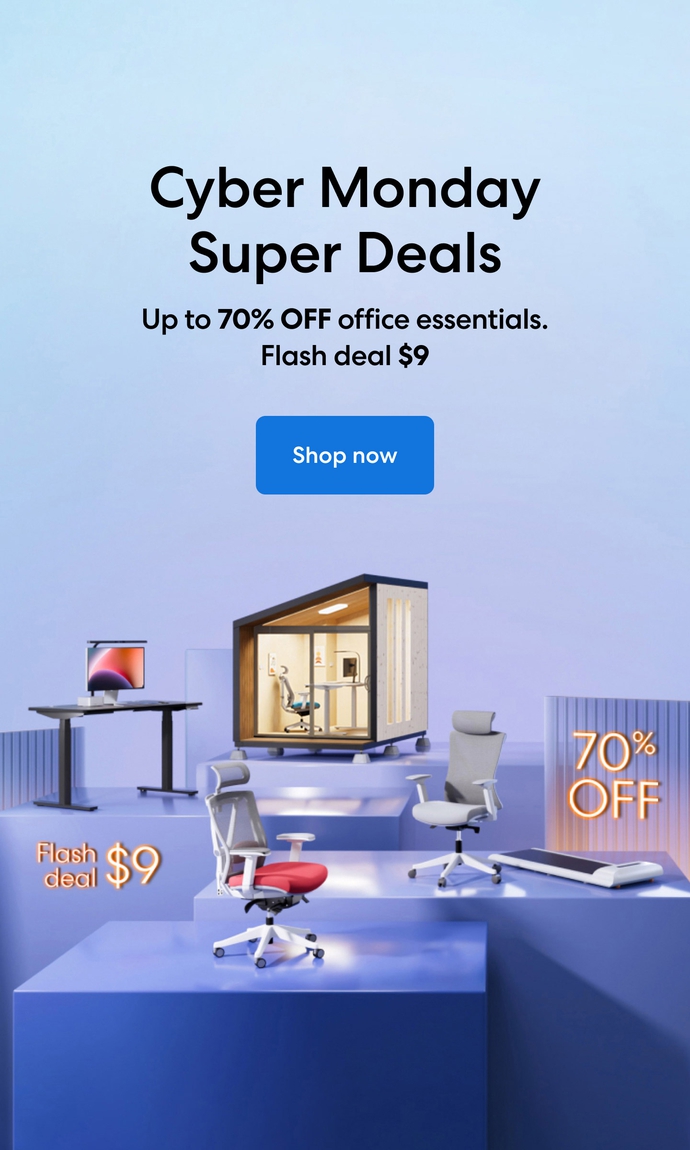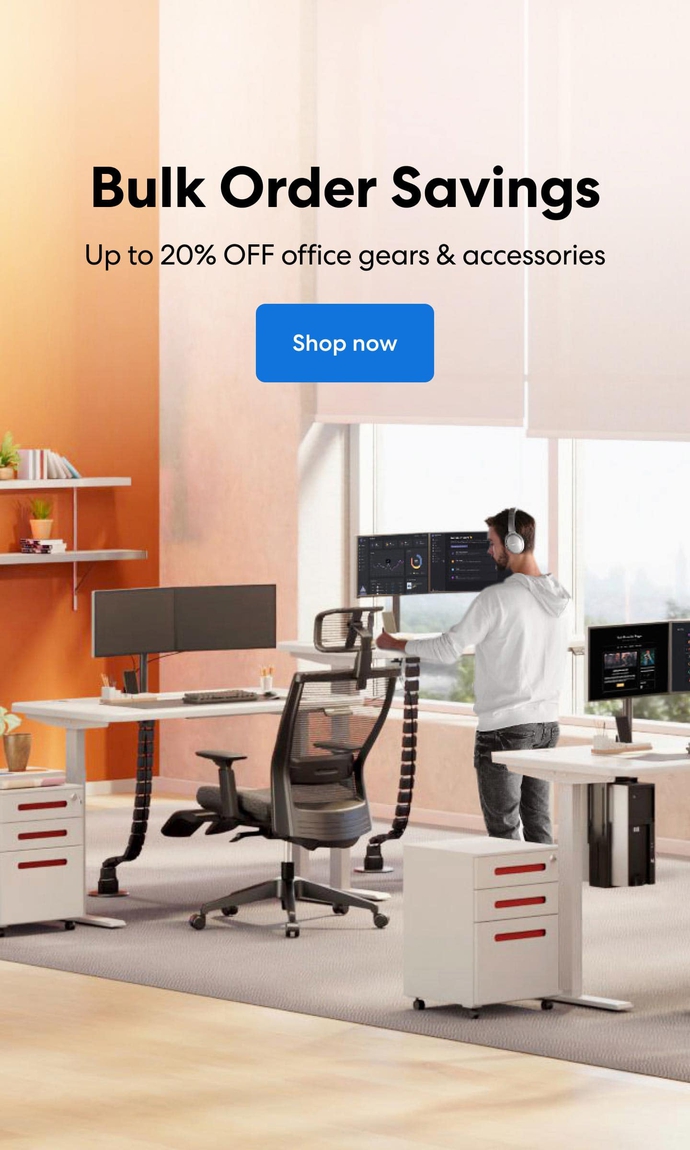 Subcribe newsletter and get $100 OFF.
Receive product updates, special offers, ergo tips, and inspiration form our team.