Latest Updates
How to Find the Best Black Friday Desk Chair Deals for 2023?

Autonomous
|
Oct 18, 2023
953 Views
Black Friday is when people typically start their holiday shopping, and why wouldn't you? It's one of the best times of the year to find some epic deals on anything and everything. Although you might be planning to do some holiday shopping, why not also treat yourself?  
The best way to reward yourself after the year is to provide a comfortable working environment to come back to once the holiday season is finished. An ergonomic office chair can do just that, and there are some great Black Friday desk chair deals to make these office additions irresistible. 
We've covered everything you need to know to get the most out of this Black Friday sale on office chairs. 
Why Should You Buy an Office Desk Chair on Black Friday?
An ergonomic office desk chair offers support to employees who are seated at their desks for long hours. This support helps maintain productivity and comfort. Regular office chairs don't offer the adjustable that ergonomic chairs are known for. 
Built with lumbar tilts, adjustable armrests, headrests, and lumbar tilts, these ergonomic office chairs offer unmatched support. This prevents back and neck pain. With the chair's buttons and levers, you can easily customize your chair to fit your exact body dimensions and preferences. 
However, the comfort and support associated with these ergonomic office chairs come at a pretty steep price tag. That's why Black Friday is an excellent opportunity. Black Friday desk chair deals allow you to invest in a high-quality and durable ergonomic office chair without having to break the bank.
Top Tips for Finding the Best Black Friday Desk Chair Deals
Black Friday is your golden ticket if you're in the market for a desk chair upgrade, but navigating the stream of Black Friday desk chair deals can be daunting. That's why we've put together some top tips to help you find the best deals this Black Friday. 
Don't Overlook Online Stores
Black Friday doesn't need to be informed about leaving your house. Shopping online is far more convenient than waiting in long lines and battling the crowds to find the best deals. Many brands also offer online exclusive deals when you shop on their website instead of visiting in-store on Black Friday.
Set a Budget (and Stick to It)
The excitement of Black Friday and its amazing discounts and specials can cause you to make impulsive purchases. You can avoid this by setting a budget beforehand of what you'd like to spend on Black Friday shopping and stick to it.
Remember that there is also the Black Friday sale on office chairs at every price point. This makes finding a comfortable desk chair without breaking the bank more than possible. 
Come Prepared
Make a list of the items you want to purchase this Black Friday. When the day finally arrives, you already know what you want to get and won't be tempted by the other sales. You also have a better chance of making these purchases before stocks run out.   
Look at the Return Policies
Some stores have different return policies on items that are on sale. You want to make sure you can return or exchange your office chair if it doesn't meet your needs. The last thing you want to be left with is an office chair that isn't comfortable to use and can't be returned.
The Best Black Friday Deals on Desk Chairs at Autonomous
Below are some of the top Black Friday desk chair deals available this year. 
Autonomous ErgoChair Pro
The first Black Friday sale office chair on this list is the Autonomous ErgoChair Pro. It's equipped with six adjustment settings that fit with your back's natural curves for a more supported seated experience. 
The ergonomic office chair includes a headrest and provides users with a two-year warranty. Many users also praised the ErgoChair Pro's comfortability features. 
Having tested the ErgoChair Pro ourselves, we were impressed with its customizable features and its high-quality ergonomic design. Designed with a dynamic lumbar support system, this office chair is a great addition for those at their desk for long hours. The ErgoChair Pro is available for up to 20% off on Black Friday.
Top Features 
Breathable mesh back
High-quality lumbar support
Customizable seat tilt and armrests
Autonomous ErgoChair Plus
You cannot miss this desk chair at this year Black Friday sale. Known as the brand's most dynamic office chair, the Autonomous ErgoChair Plus is specifically engineered for those who want to move more while seated at their desk. You're provided with unhindered movement because of the frameless construction. 
Its adaptive spinal support ensures that you're comfortable and supported throughout those long hours in front of your computer. The ErgoChair Plus is also designed with either a breathable mesh back or TPE for better ventilation. 
After reviewing the ErgoChair Plus, we found the tilt mechanism to be one of the standout features of this Black Friday office chair. Its supported design made it easy to remain seated for longer periods. We also liked the inclusion of premium materials. Overall, its durability and comfort are unmatched. The ErgoChair Plus has a Black Friday special of up to 20% off. 
Top Features:
Premium fabric for added comfort
Adjustable headrest for neck support
Encouraged natural movement with its tilt mechanism
Autonomous ErgoChair Core
Another of the top office desk chair Black Friday deals is the Autonomous ErgoChair Core. This Black Friday recliner chair is designed to correct any improper posture while supporting your back. Its adjustable settings also ensure that the chair can be set to the user's exact needs. 
When reviewing the office chair, we found that the ErgoChair Core provides a great blend of durability and comfort. With its contoured backrest, we found that it encouraged proper spine alignment. 
That's why we believe this Black Friday sale office chair to be a top pick for anyone who wants to prioritize their posture while being seated at a desk for long hours. You can get the ErgoChair Core for up to 20% off on Black Friday.
Top Features
Stylish and durable design
Personalized comfort with its adjustable seat depth
Contoured backrest design for optimized spine alignment
Autonomous ErgoChair Curve
Transform your workspace with the ErgoChair Curve, now available at an unbeatable Black Friday price of $299, marked down from $399, offering an incredible $100 off, and includes free shipping for a limited time.
Elevate your ergonomic experience with features like adjustable height, seat pan, 3D armrests, lumbar support, and back recline, allowing you to customize your comfort throughout the day. The contoured foam seat ensures optimal support, while the breathable mesh back promotes airflow for a cool and comfortable seating experience. Enhance your posture with the included lumbar support pad, and with a weight capacity of up to 300 lbs, the ErgoChair Curve combines durability with ergonomic excellence.
Act fast and secure your purchase to receive a free LED desk lamp, adding the finishing touch to your productive and comfortable workspace.
Don't miss out on this limited-time offer to redefine your work environment with the ErgoChair Curve. Order now for a healthier and more enjoyable workday!
Key Features to Consider When Buying an Ergonomic Office Desk Chair on Black Friday
An office chair is a crucial element to any office and directly impacts your health, efficiency, and productivity in your workspace. That's why it's important to get a high-quality ergonomic office chair that fits your needs. 
Here are the features you should consider when purchasing an ergonomic office chair on Black Friday: 
Ergonomic Design
You're more likely to feel unsupported and uncomfortable if your chosen office chair doesn't have an ergonomic design. Your office chair should be built with adjustable features, especially for the chair's armrest and seat height. 
Higher-quality office chairs are also built with a lumbar support system. This system emphasizes support in the lumbar area. With these types of chairs, you're encouraged to sit in the correct position. These office chairs with lumbar support are well-liked for preventing back, shoulder, and knee pain commonly associated with being seated for long hours in front of a desk.
Materials 
When you're investing in an office chair, durability is vital. That's why you want to pick an ergonomic office chair that is made with high-quality materials, like premium fabric and breathable mesh. Not only do these materials add to your chair's longevity, but you're also offered more comfort and support while working for extended hours. 
Chair Features
Every office chair is built with its own set of features. It's important to consider what features you want in an office chair and what isn't necessary to ensure you pick an ergonomic computer chair that aligns with your specific preferences. The features you should consider for your Black Friday sale office chair include: 
Padding: The padding in your office chair will determine how much comfort you feel throughout your day. A popular padding material used in office chairs is mesh because of the breathability offered.
Headrest: Not all office chairs include this feature. However, it can be a great addition for those who suffer from shoulder or neck pain often. That's because a headrest helps keep your upper back and neck supported throughout your working day.
Footrest: Like the headrest feature, not many office chair designs include a footrest. This footrest keeps your feet and legs comfortable while you're seated.
Armrest: Every office chair is designed with armrests, but not all of these are adjustable. An adjustable armrest is well-liked because it allows you to set it to a position that's most comfortable for you. You also improve your posture when you use an office chair with a 90-degree angle armrest, which you can set it to if it's adjustable.
When is Black Friday 2023?
Black Friday will fall on 24th November 2023, and it will bring with it a wave of specials and discounts up until Cyber Monday on 27th November. 
The History of Black Friday Deals
The consumer phenomenon started in the 1950s. However, the origins of the name "Black Friday" began far before that when it originally described an economic disaster in 1869. Nonetheless, this name was then repurposed for more materialistic purposes in the middle of the 20th century. 
The Friday that always fell between Thanksgiving and the big Army-Navy game in Philadelphia in the 1950s became a time when suburban dwellers would walk around the city to shop. 
Given the number of people in the area, shop employees needed to work harder on this Friday, and police started referring to the day as "Black Friday." Everyone in Philadelphia knew what "Black Friday" implied in the 60s, but this term had a negative connotation. 
Nonetheless, the term became widespread across the nation, and its sentiment became more positive and encouraged people to go and shop on that Friday. 
Key Differences Between Black Friday and Cyber Monday
Black Friday is traditionally known for in-store shopping, and it includes limited-time offers and early-morning deals to attract shoppers. 
Cyber Monday, on the other hand, is generally associated with online shopping, which explains the term "cyber." This type of sale includes promotions that are available on e-commerce platforms and exclusive online discounts. 
With Black Friday, there's an emphasis on in-person shopping where physical store discounts are available. You're also encouraged to make additional purchases because of the many bundled offers available. 
There's a heavy focus on exclusive online discounts and shopping through digital platforms on Cyber Monday. Technology and electronic deals are the most iconic offers available on Cyber Monday.
Wrapping It Up 
If you want to make the most out of Black Friday this year, this guide will help you navigate the endless stream of office desk chairs on Black Friday. Our commitment at Autonomous has always been to provide the best products to our customers at a fair price. 
Our Black Friday special of 20% gives everyone the chance to create a more comfortable working environment with an ergonomic office chair. Whether you choose the durable ErgoChair Core, the ErgoChair Plus, or the ErgoChair Pro, you're guaranteed style and comfort.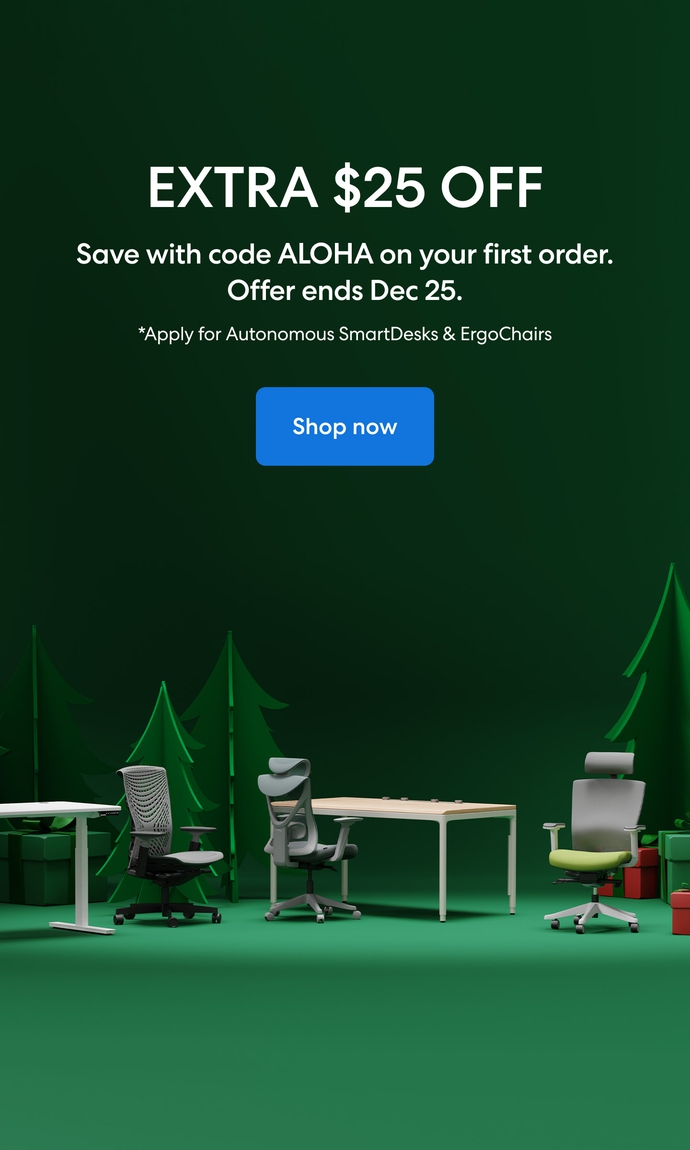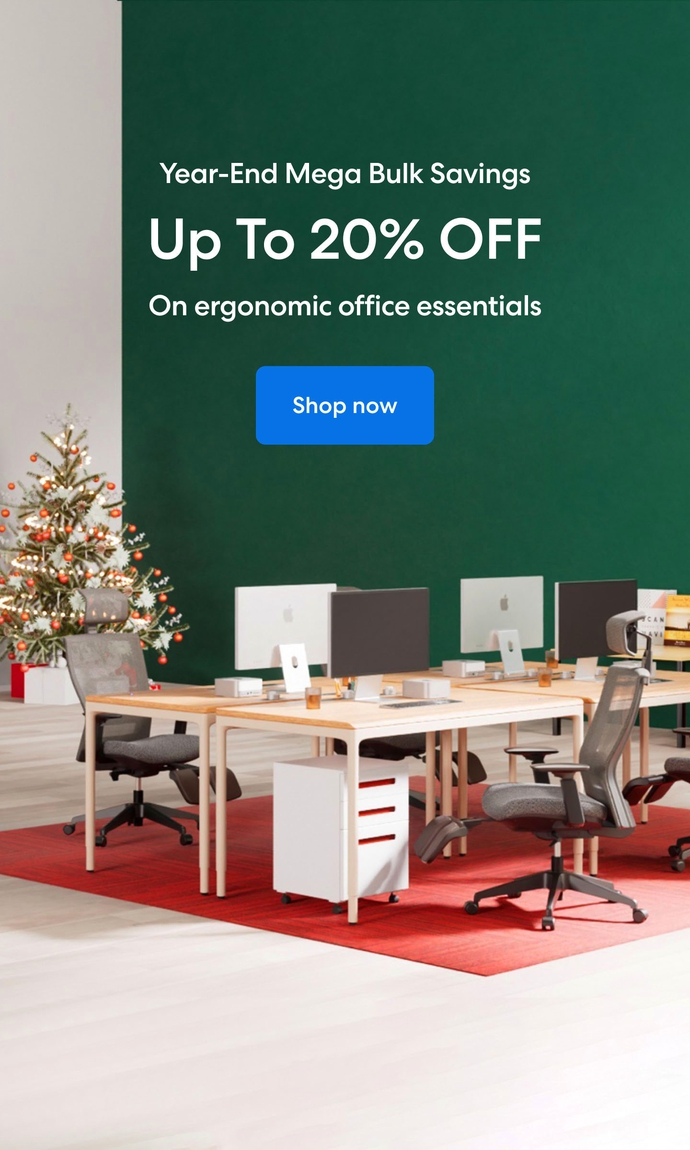 Subcribe newsletter and get $100 OFF.
Receive product updates, special offers, ergo tips, and inspiration form our team.