Latest Updates
A Step-by-step Guide to Building a Stunning Bedroom Addition in 2023

Autonomous
|
Jul 16, 2023
338 Views
Did you know that a bedroom addition can offer extra space and a return on investment? Undoubtedly, constructing a new bedroom or expanding an existing one can not only provide the extra space your family needs but also significantly increase the value of your home. 
However, many homeowners struggle with where to start. Should you opt for a traditional one, or could a prefab bedroom addition offer a more modern, affordable solution? How about considering the freedom and flexibility of ADU living? 
Dealing with these choices can be tricky, but rest assured, you've landed on the right page. In this comprehensive guide, we will unpack the process of getting a bedroom addition, delve into the world of prefabricated options, and shine a spotlight on ADU living. Keep reading to learn more! 
Is a Prefab Bedroom Addition the Perfect Solution for Your Home?
Many homeowners are opting for a prefabricated bedroom addition as a modern solution to expand their living space. 
Unlike traditional construction, which requires building from scratch on-site, a prefabricated addition comes pre-built from a factory. It's then delivered to your property, ready to be installed. 
There's a reason this approach is gaining traction. It offers a streamlined process, reduces the disruption to your day-to-day life, and limits the mess that comes with on-site construction. 
Furthermore, it is produced in a controlled manufacturing environment, which can lead to a higher-quality build. Also, the bedroom addition cost can be more predictable and often lower than traditional methods when you factor in shorter construction times. 
However, that's not all. These modern, pre-built rooms can effortlessly merge with your existing property design, providing the perfect blend of functionality and style.
They could be the ideal solution for those seeking a comfortable, stylish bedroom or even a modern summer house. Imagine stepping out of your prefab addition on a warm morning, coffee in hand, ready to enjoy the day in your garden.
Exploring Creative Bedroom Addition Ideas for Your Home
Building a new bedroom or expanding an existing one can be an exciting venture. Here are some bedroom addition ideas that could help you design a space that meets your needs while blending seamlessly with your current home design. 
Firstly, consider the purpose of your addition. Do you need a tranquil master suite, a cozy guest room, or a lively kid's bedroom? This decision will guide your design process. 
Next, think about the architectural style of your home. A harmonious design can enhance the overall aesthetic. If you have a Victorian-style home, adding an extension that matches its unique features could improve its overall appearance. 
On the other hand, if your house has a modern design, incorporating simple lines and a minimalist aesthetic could be ideal. 
Another idea is to plan for ample natural light. Position your bedroom addition to take advantage of sunrise or sunset views. Large windows or a skylight can infuse your space with warmth and brightness. 
Now, let's talk about prefab bedroom addition options. They come in various styles and sizes to suit diverse needs. A prefab addition can save time, reduce mess, and offer modern, eco-friendly designs. Whether you desire a compact, practical bedroom or a luxurious suite with a walk-in closet, prefab additions offer something for everyone. 
These ideas can provide a solid starting point for your perfect bedroom addition.
Factors to Consider When Determining the Bedroom Addition Cost
Understanding your bedroom addition cost is crucial before you start the building process. Several factors can influence this cost, and knowing them can help you plan your budget better. 
First, consider the size of your addition. Larger spaces will naturally require more materials and labor, thus increasing the cost. 
You'll also need to think about the design complexity. A room with intricate architectural features or high-end finishes will be more expensive than a simple, functional design.
 Secondly, you'll need to factor in the cost of labor. This can vary widely based on your location and the professionals you hire. Gathering several quotes to ensure you're getting a fair price is smart. 
Thirdly, don't forget to account for any necessary permits or inspections. People often overlook these, but they are essential parts of your budget. 
A prefabricated ADU can often be more cost-effective than traditional construction. Prefabricated ADUs come pre-made from a factory, which can reduce labor costs and construction time. However, the price can still vary depending on your chosen model, size, and features. 
By considering these factors, you can confidently estimate your bedroom addition cost and plan your project.
Unlocking the Potential of Outdoor Living with Autonomous ADUs
When it comes to choosing a prefab bedroom addition that can help you enjoy an interesting outdoor living experience, Autonomous ADUs (Accessory Dwelling Units) stand out. 
These prefab units can blend harmoniously with your outdoor space, creating a seamless indoor-outdoor living experience that modern homeowners cherish. 
What makes Autonomous ADUs so unique? It's their ability to serve multiple functions while maintaining a strong focus on design and comfort.
They can become anything from an office to a bedroom or even an office-bedroom combo. This flexibility allows you to create spaces that fit your unique needs. 
Imagine having your own tranquil retreat in your backyard, where you can work during the day and relax at night. This is where the office-bedroom combo ideas come into play. 
Autonomous ADUs can help you create this dual-purpose space. During the day, it's your productive workspace. At night, it transforms into a cozy bedroom. 
Furthermore, this transformative nature, combined with their modern design and ease of installation, makes Autonomous ADUs an exciting choice for those seeking a versatile bedroom addition. 
Not only can they increase your living space, but they also allow you to fully enjoy your outdoor environment in new and innovative ways.
Six Benefits of Choosing Autonomous ADUs
Autonomous ADUs provide an innovative and versatile solution for those considering a prefabricated bedroom addition. They offer a myriad of benefits, ranging from cost-effectiveness to customizable design. Let's explore these advantages: 
Cost-effective

: One of the primary benefits of Autonomous ADUs is their cost-effectiveness. These prefab units are often more affordable than traditional construction methods due to reduced labor costs and controlled manufacturing processes.

Quick installation

: Autonomous ADUs are prefabricated, meaning they come pre-built and are simply installed on your property. Moreover, this significantly reduces the construction time compared to traditional building methods, allowing you to enjoy your new space sooner.

Customizable design

: These ADUs offer a variety of designs that can be tailored to your specific needs. Whether you desire a tranquil bedroom or an office-bedroom combo, there's a model to fit your requirements. You can even consider a bedroom feng shui layout to optimize energy flow and create a more harmonious space.

Minimal disruption

: Building a traditional addition can disrupt your daily life. With Autonomous ADUs, the main construction happens off-site, which means less mess and noise in your backyard.

Eco-friendly

: These ADUs are designed with sustainability in mind. They typically have a smaller carbon footprint than traditional constructions, making them an excellent choice for eco-conscious homeowners.

Versatile use

: With Autonomous ADUs, your bedroom addition ideas are only limited by your imagination. You could create a guest room, a teenager's retreat, a home office, or even a yoga studio. The options are endless! 
Choosing an Autonomous ADU allows you to enjoy these benefits while adding valuable living space to your home. These units can transform your outdoor area into a versatile, functional, and beautiful living space.
Harnessing the Potential of Autonomous ADUs
The advent of Autonomous ADUs—StudioPod, WorkPod, and WorkPod Lite—has revolutionized how we think about living and working spaces. 
Now, let's dive into a detailed review of each of these fascinating structures, shedding light on their unique features, usability, and potential benefits. 
1. Autonomous WorkPod - Your Private Sanctuary
Let's start with this unique model, a perfect embodiment of a home office pod. With its distinct design, the WorkPod offers you a sound-insulated space, allowing you to tune out distractions and tune into productivity. 
It comes with all sorts of comforts, warm lighting, and ample outlets for all your gadgets. Just plug it into a power source, and you're all set! The WorkPod is not just a workspace but versatile enough to be your game room, yoga studio, or quiet chillout zone. 
Moreover, it's tested beyond industry standards, ensuring durability and high quality. Plus, it's compatible with any terrain and offers the freedom to choose your view. A plethora of satisfied customers only testify to its splendid utility. 
Dimension
8'6''W x  11'9''L x 11'H
Ceiling height
6'10'' to 9'4''
Window material
Wooden frame, 5/16" tempered glass
Door material
Anodized aluminum frame,  5/16" tempered glass
Material
Siding: bitumen, housewrap, vinyl silding
Roof: bitumen, housewrap, shingles roof
Floor: plywood
Balcony: composite wood
Include
Optional: SmartDesk Connect, ErgoChair Pro+, Dual Monitor Arm, Cable Tray, Steel Cabinet, Anti-Fatigue Mat. Always included: Electrical Cabinet & Bookshelf
Floorspace
98 square feet
Capacity
2.9 tons
Pros

Cons

Distraction-free: The sound-insulated design allows you to focus on your work without getting disturbed by external noise.
Size: Some users might find the space a bit limited if they plan on using it for larger group activities.
Customizable: WorkPod's flexibility offers you the ability to use it in various ways, whether as an office space, a yoga studio, or a relaxing retreat.
Power source: A nearby power source is required to use all its features.
Pre-wired: It comes pre-wired and ready to go, which takes the fuss out of setting it up.
2. Autonomous StudioPod - Multipurpose at Its Best
The second Autonomous unit is much more than a prefab studio. It's a versatile space that can morph into anything you need. Equipped with a closet, desk, bookshelf, TV stand, foldable coffee table, and a convertible sofa bed, it caters to all your needs, whether for living, working, or playing. 
Furthermore, it can last a lifetime with its sturdy steel frame and eco-friendly honeycomb paper insulation. 
Plus, the setup is a breeze. No lengthy construction projects or permit nightmares here. Moreover, the StudioPod can sit comfortably on different terrains, making it a perfect backyard addition.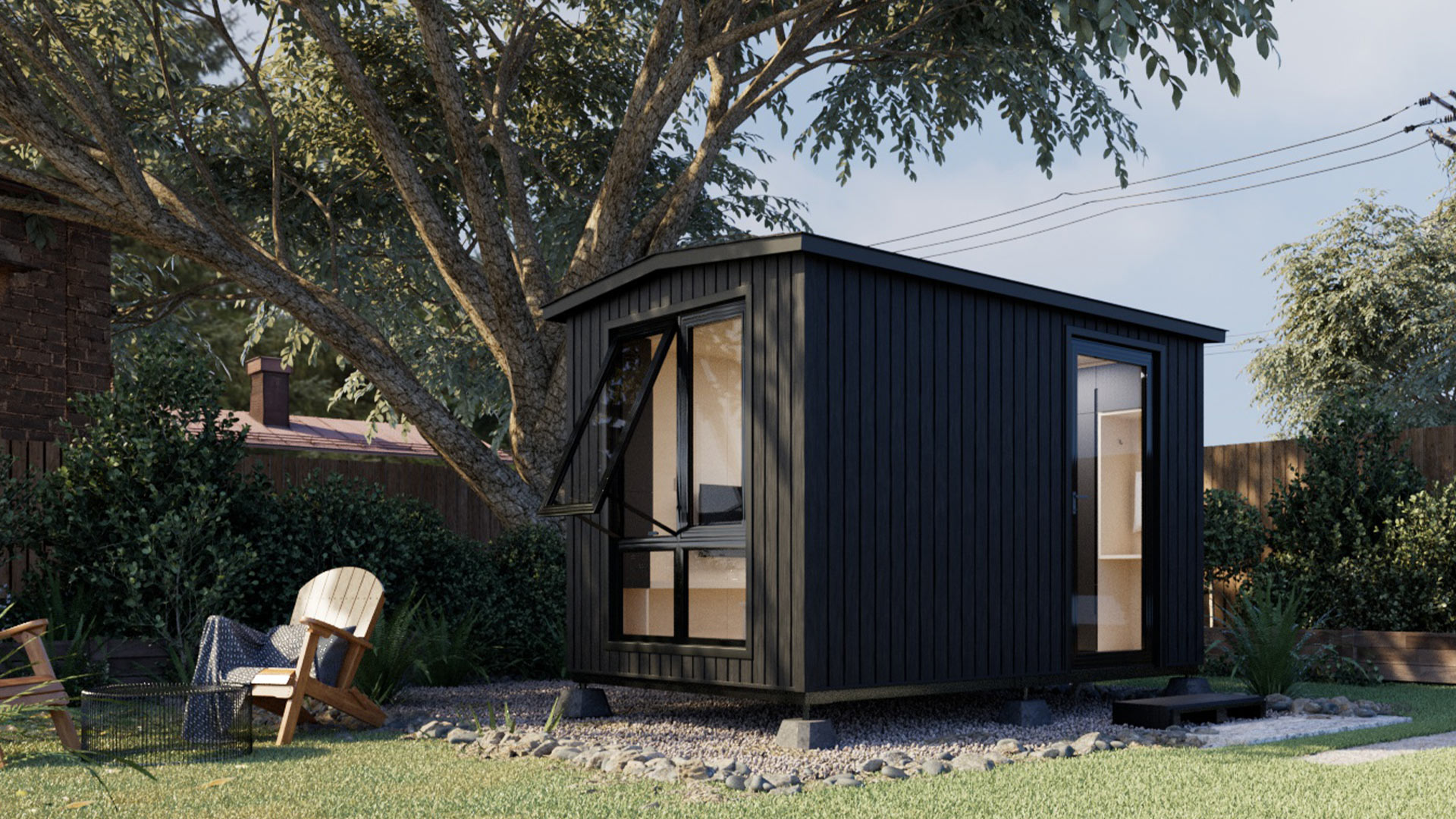 Dimension
8'4"W x 12'6"L x 9'10"H
Floorspace
105 square feet
Ceiling height
7'3"
Weight capacity
2.9 tons
Pedestal
18"W x 43"L x 7"
Window & door material
Powder-coated aluminum,  5/16" tempered glass
Material
Siding: plywood 1/2", steel frame, honeycomb paper, plywood 3/8", bitume, housewrap, vinyl siding
Roof: roof shingles
Floor: plywood
Pedestal: steel frame & wood plastic composite
Electrical devices
RCB, Wall outlet, Ceiling light switch, Ceiling light, Ventilator switch, Ventilator, Ethernet wall port, 66ft power cable with 2 connectors
Include
Optional: Cabinet, Desk, Small & Big Bookshelf, TV Shelf, Foldable Sofa Table, Convertible Sofa Bed. Always included: Electrical Cabinet
Power input
Maximum voltage : 110V AC (US standard)
Maximum current : 25A
Maximum power dissipation : 2750W
Pros

Cons

Multipurpose: The StudioPod provides the flexibility to use it as a home office, living space, or even an Airbnb rental.
Ground type: While the StudioPod can sit comfortably on different terrains, extremely rough or uneven surfaces may require some extra preparation.
Durable: Its sturdy steel frame and waterproof, weather-resistant vinyl siding make it highly durable.
Electrical connections: Though it includes all sockets and connections you need for electricity; you'll need a convenient power source to use these features.
Easy setup: With its quick and straightforward setup process, you won't need to worry about lengthy renovations or construction projects.
3. Autonomous WorkPod Lite - Sleek and Affordable
The last Autonomous model takes a stand as an affordable backyard office pod. It carries forward the sleek design lines and high-quality build from its counterparts, all at a more accessible budget. 
Pre-wired and prepped with outlets, it's ready to accommodate any need you might have, be it an extra bedroom, a yoga studio, or a gaming room. 
Its durable, all-weather-proof build ensures that it stands tall against the elements all year round. Plus, it's fast and easy to set up, meaning you can move in and get going in no time.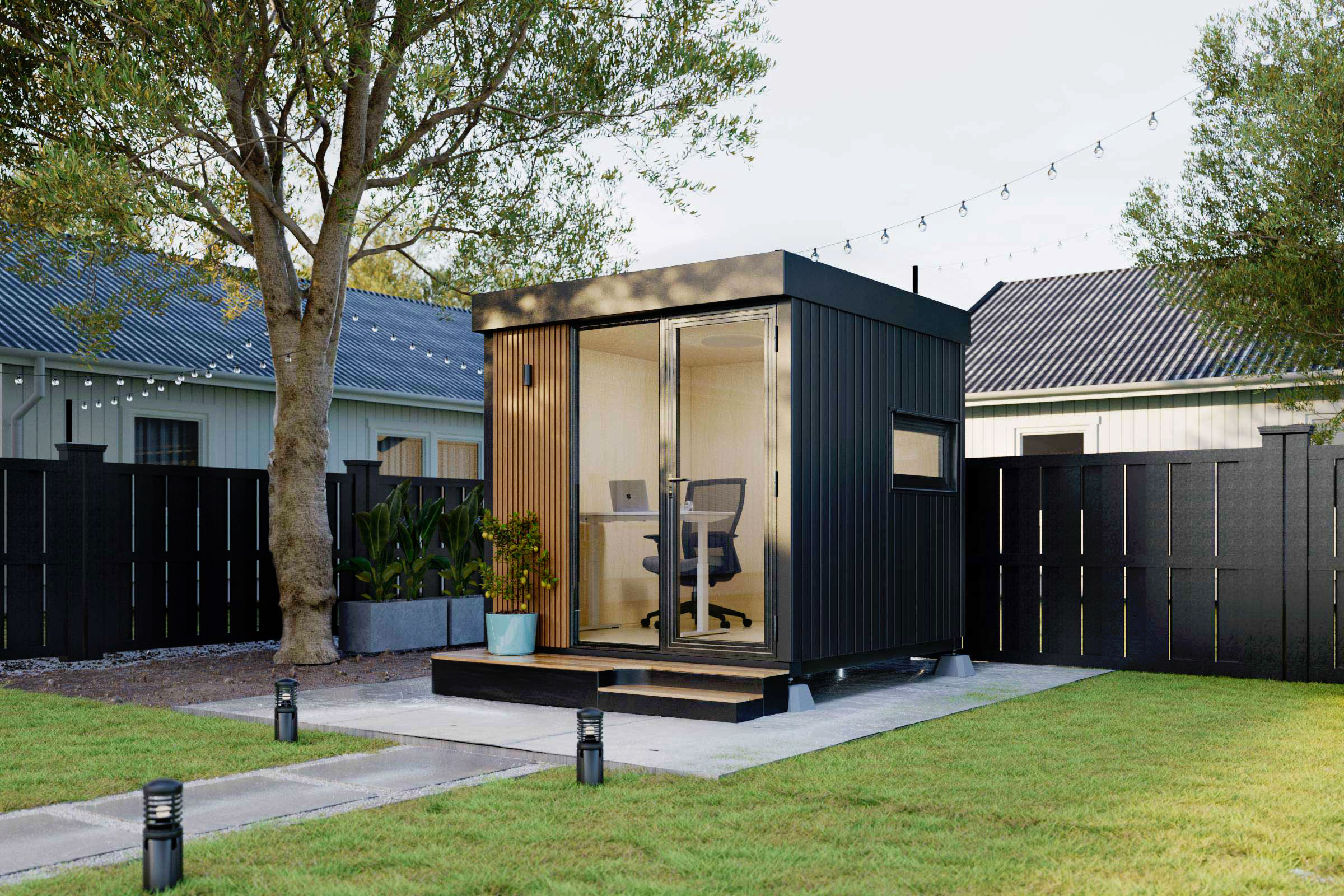 Dimension
8.7"W x 8.12"L x 9.3"H
Material
Window and door: powder-coated aluminum, 5/16-inch tempered glass
Siding: plywood 1/2-inch, steel frame, honeycomb paper, plywood 3/8-inch, bitume, housewrap, vinyl siding
Roof: metal roofing
Floor: plywood
Balcony and Pedestal: steel frame and wood plastic composite
Pedestal
24"W x 103"L x 9"H
Electrical devices
RCB, Wall outlet, Ceiling light switch, Ceiling light, Wall light, Ethernet wall port, 66ft power cable with 2 connectors
Weight capacity
2.3 tons (including Pod body)
Floorspace
80 square feet
Ceiling height
7.3-inch
Pros

Cons

Affordable: WorkPod Lite offers the same high-quality design and build as its counterparts but at a more accessible price point.
Size: Similar to the WorkPod, its compact size might not suit everyone, especially if you plan to use it for larger group activities.
Quick setup: With its fast and fuss-free setup process, you can start using it in no time.
Power connection: Like its counterparts, you'll need a nearby power source to make the most of its features.
Weatherproof: The sturdy, weatherproof construction ensures its durability in all conditions.
Whether you're looking for a private workspace, an extra living space, or a quiet backyard retreat, Autonomous ADUs offer the perfect solution. 
Wrapping Up
Considering a prefabricated bedroom addition is a smart move for a modern homeowner. It introduces flexibility, offering distinct spaces for relaxation and productivity. 
Incorporating a desk in bedroom setups has also been observed to improve functionality, transforming the area into a serene workspace. These solutions can deliver a unique blend of comfort, convenience, and value for money. 
Therefore, consider these innovative options if you're thinking about a home expansion. They can fit seamlessly into your lifestyle and help you make the most of your living space.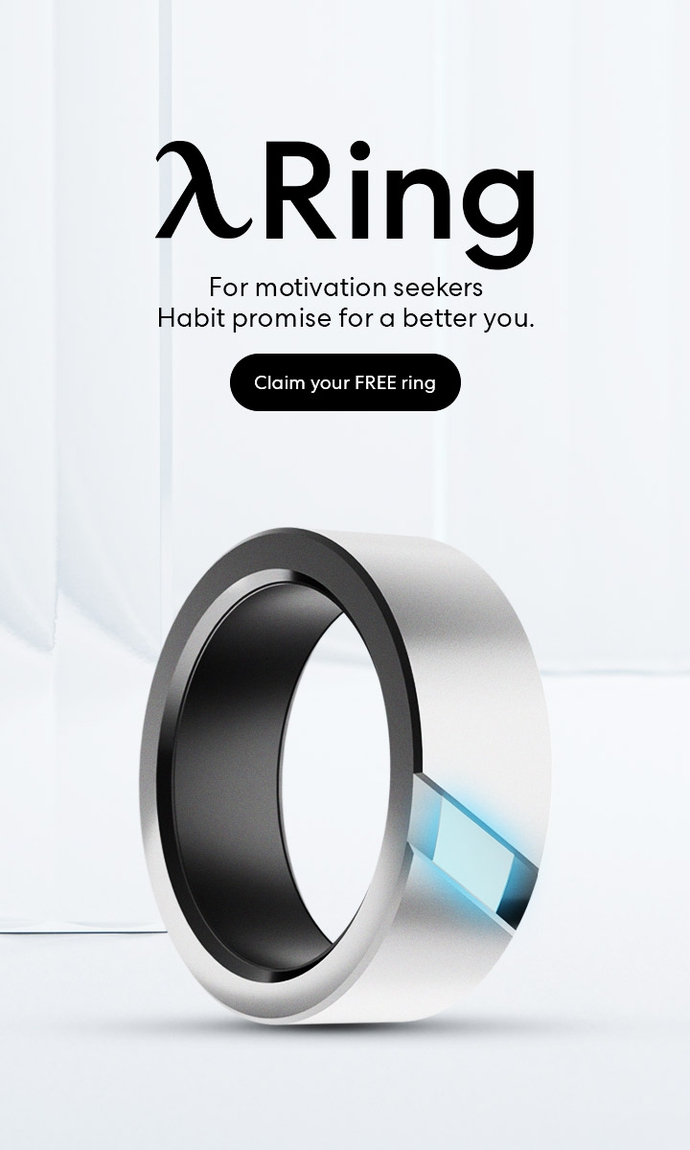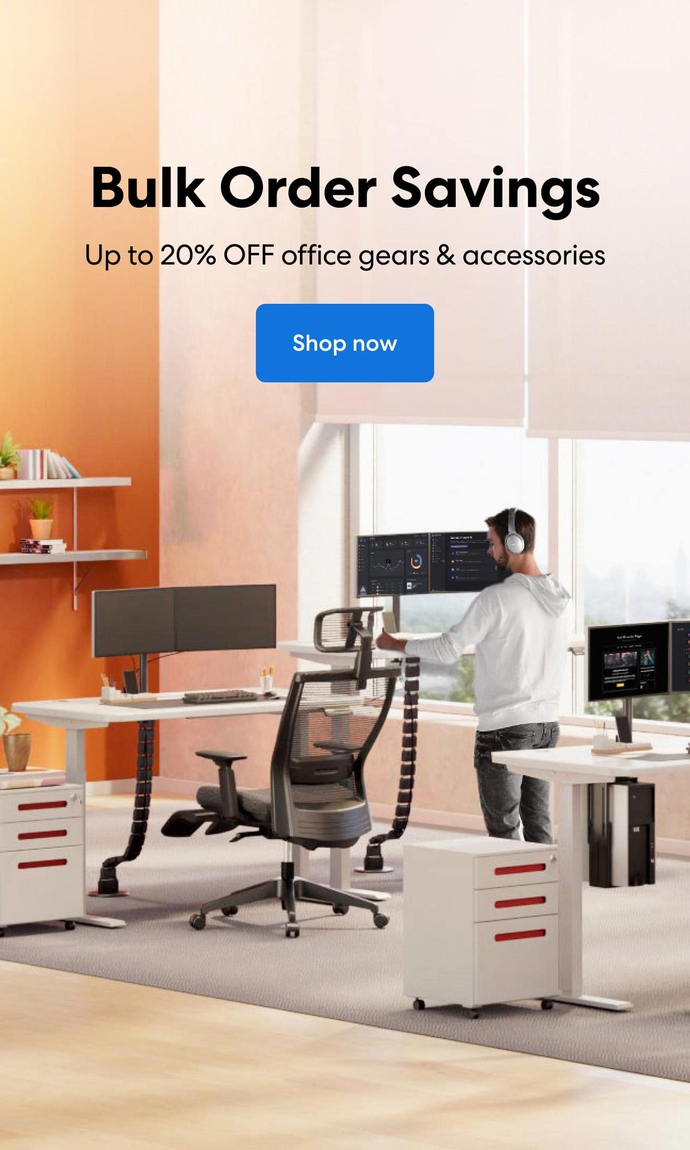 Subcribe newsletter and get $100 OFF.
Receive product updates, special offers, ergo tips, and inspiration form our team.