Smart Products
Unleash Your Creativity: Home Workshop Ideas for DIY Enthusiasts

Lily Parker
|
Sep 18, 2023
940 Views
Many people would consider it a lifelong dream come true to have their own home workshop. Having a specific area to work on artistic projects is beneficial in more than one way. But before you dive headfirst into the fascinating world of home workshops, you must make one critical decision: picking the perfect area.
Therefore, we have provided you with the best home workshop ideas that'll help you explore your inner artist.
Top Home Workshop Ideas
1. Backyard Workshop
If you are fortunate enough to live somewhere warm, your backyard could serve as an ideal backyard office shed. Keep on good terms with the neighborhood residents if your tools are loud, keep an eye on the forecast, secure a dry spot to keep equipment out of the elements, and you're good to go. Backyard workshop allows enough space for a home pottery studio, inbuilt gym or plantation, etc.
Pros
Backyards are roomy and airy.
Being isolated from the rest of the house helps keep interruptions to a minimum.
You'll  have the option to work with nature.
Cons
Additional construction and expense may be needed for your tiny home workshop.
2. Outbuilding Workshops
If you want to devote yourself fully to your hobby or if your loved ones are sick of stumbling over your tools and scrap wood, a detached home wood workshop could be the solution. Whether you buy a studio shed with prefab design or construct your own shop from the ground up, you'll have full artistic freedom either way. Ensure adequate lighting (whether from natural or artificial sources) and ventilation for safety.
Pros
Less noise from the main house and more privacy.
Adaptable to the requirements of any workshop.
Perfect for massive undertakings and heavy machinery.
Cons
More money is spent on building or remodeling.
3. Basement Workshop
Many weekend warriors make their small home workshops in the basement. This spot is ideal since it provides some soundproofing (best for a professional recording studio) and prevents sawdust from spreading throughout the rest of the house. But it presents its own special difficulty: persistent wetness. Too much moisture will quickly deteriorate your instruments, so ensure adequate ventilation and a dehumidifier if needed.
Pros
Reduced background noise.
Regulated temperature and humidity.
Utilities like water and electricity are easily accessible.
Cons
Artificial lighting is needed due to a lack of natural light.
4. Innovative Garage Workshops
You'll never be satisfied with the amount of room in your garage. It's the worst when you don't get enough room because of walls, poles, or other structural support. It's better to prefer a spacious garage where you can easily move about your tools and supplies and even park your car from time to time.
Pole barns and timber-framed structures are ideal in this case as they offer a lot of room with a small footprint. Spacious garages are ideal for implementing home workshop ideas, such as man cave sheds.
Pros
Close to the primary living space.
All necessary utilities and power are already hooked up.
Different areas can be allocated for various projects.
Cons
Depending on the garage's insulation, temperature changes may occur.
5. Spare Room Workshop
If you don't utilize your extra bedroom, turning it into a DIY home workshop is a great way to put it to good use. Various workshops, such as art studio sheds and home libraries, can benefit from spare room isolation, convenience, and climate control.
Pros
Allows for privacy and less noise pollution.
Adequate for the workshop's requirements.
A simple combination of storing and arranging tools.
Cons
Compact space if the room is tiny.
6. Garden Workshop
The best of both worlds can be found in a garden workshop, which is both tranquil and beautiful. This is a great alternative for creative types like authors and artists. A garden shed or a modest studio small home workshop in the garden can provide a tranquil place to work close to nature.
Pros
Outdoor location.
Calm and soothing atmosphere.
Use of natural elements in artistic processes.
Cons
You will have less room than in the backyard or a basement.
Tips for a Home Workshop
Get (or Build) a Solid Workbench: A sturdy, weighty bench top is ideal for your primary work area. Get as high-quality as you can afford or construct.
Install Bright Light: Home workshop ideas require both general illumination and focused task lighting.
Build Storage: Tiny home workshops need a lot of storage to keep them clean and organized. Therefore, shelves, bins, and hooks should be added to help store your tools and equipment.
Make Sure You Have Enough Electric Power: In addition to the new lighting, you must upgrade your home wood workshop's electrical outlets and capacity.
Autonomous StudioPod - The Perfect Workshop
The StudioPod can be set up in your outdoor space with little to no fuss, unlike traditional house additions. The space is well-suited to various uses, including workshops, business, play, exercise, and more.
StudioPod has all the plugs and outlets you'll need for climate control, electricity, and lighting with three different color temperatures and intensities.
Lastly, it has vinyl siding all around the outside to keep the elements out, make it seem nice, and add another layer of protection. The inside is insulated and soundproofed by eco-friendly honeycomb material.
This is one of the best home workshop ideas, as you can instantly get a StudioPod with built-in necessities and start your work.
Frequently Asked Questions
Do you need additional electrical power to run your garage workshop and power tools?
Standard power tools can run just fine on the 120v current found in most homes. However, you may want to consider having an electrician install a second panel in your garage if you frequently need to reset breakers. In addition, you will likely need to hire an electrician to install 220v power if you intend to use any heavy-duty gear.
What is a good size for a home workshop?
The recommended minimum for a workshop is 75 square feet, with 125 square feet being optimal.
Final Remarks
Creating your home workshop is a fun and rewarding project that can lead to many new learning opportunities. The workshop layout depends on individual preferences, the activities performed in it, and the available space.
We hope the home workshop ideas above help you give a head start on your upcoming projects.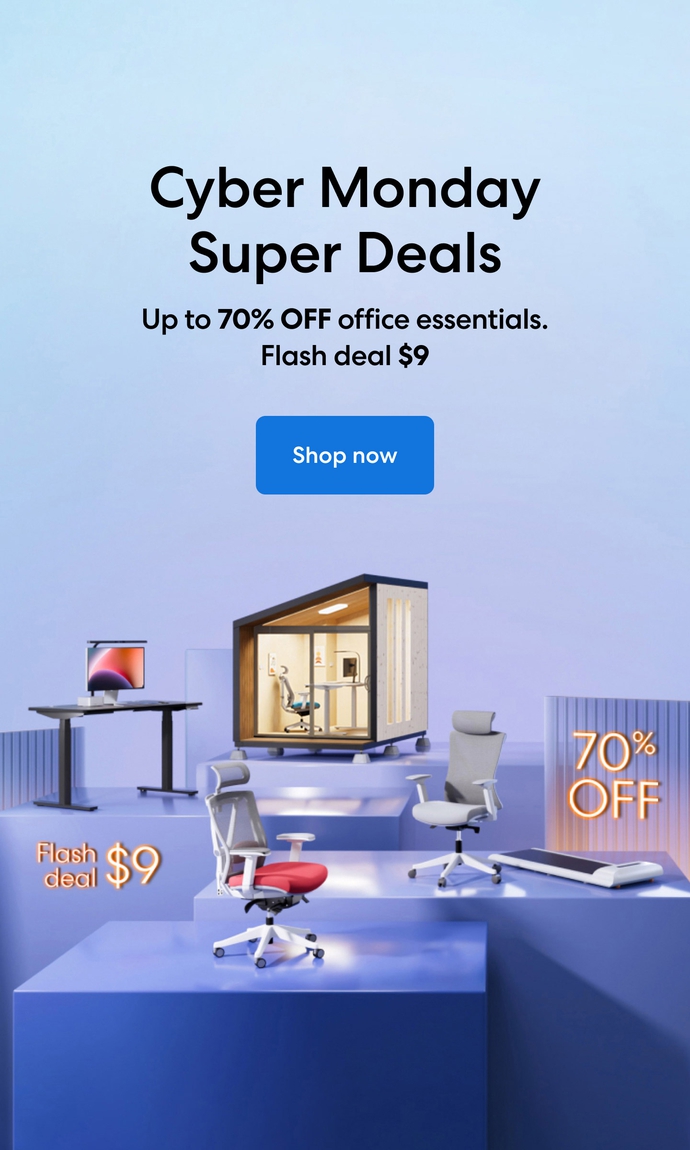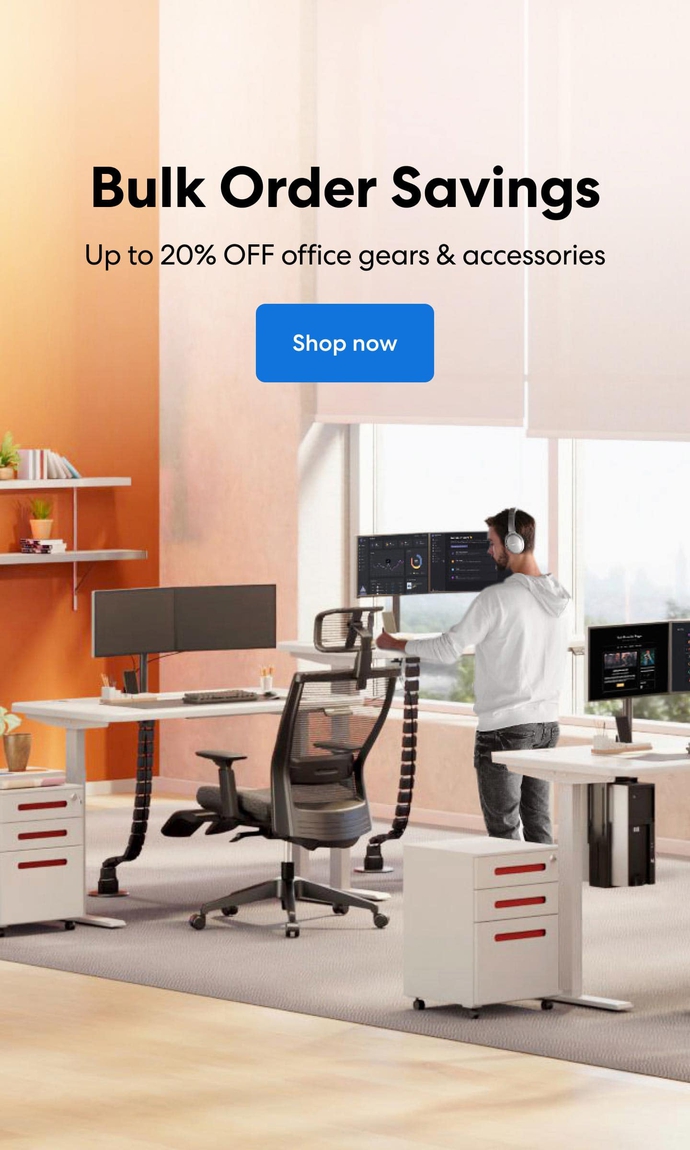 Subcribe newsletter and get $100 OFF.
Receive product updates, special offers, ergo tips, and inspiration form our team.