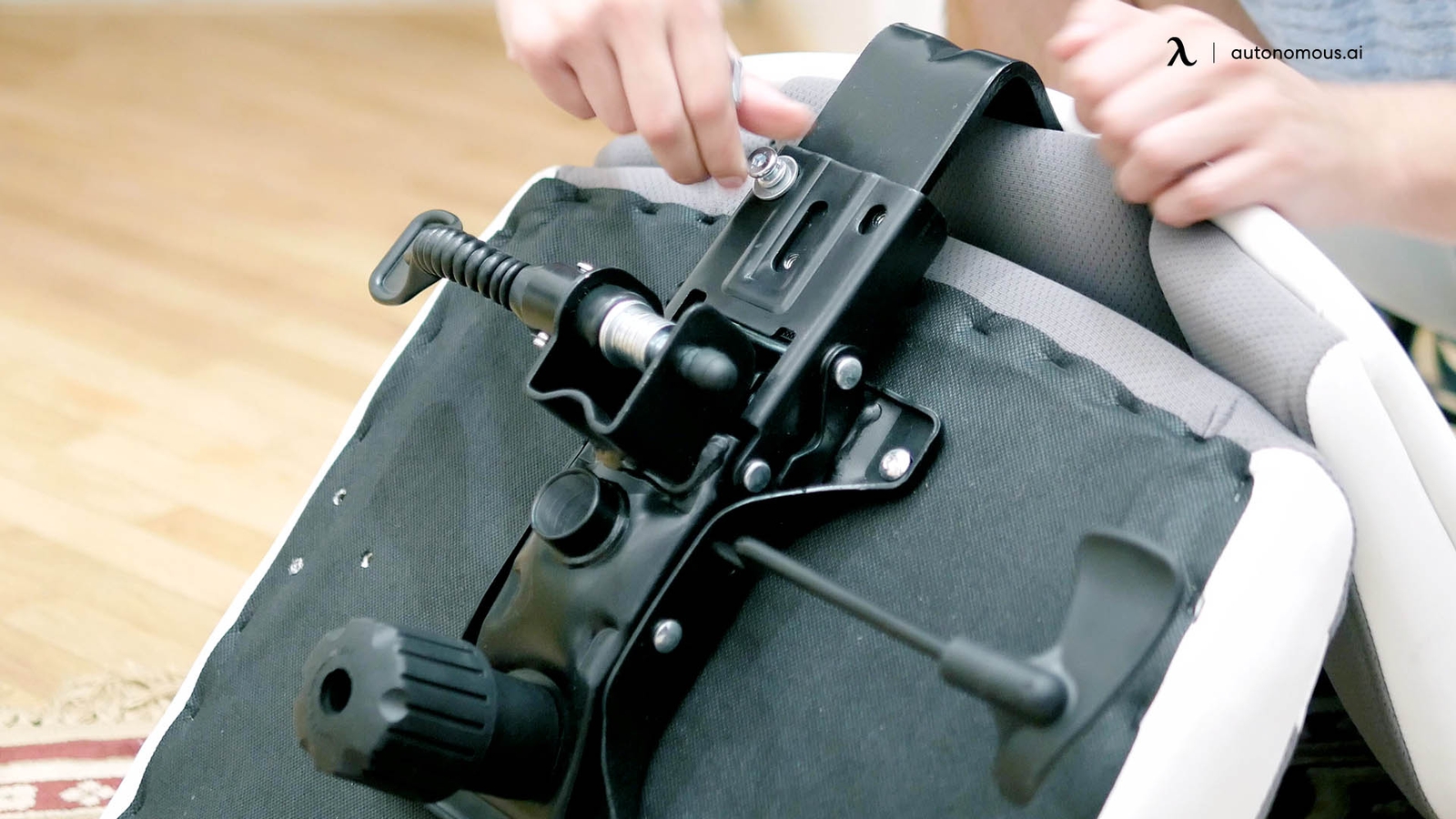 Smart Products
How to Fix a Wobbly Office Chair Step by Step Guide

Autonomous
|
Aug 12, 2021
13,247 Views
Keeping your entire office equipment in check is vital if you want to keep your productivity levels high. However, even the highest-quality equipment tends to wear down after some years of usage. 
One of the most common problems with office equipment is wobbly office chairs. If this issue has happened to you, you may already know it can heavily impact the way in which you work. In this case, your goal is to keep your setup as effective as possible, which is why we're providing you with a guide on how to fix a wobbly office chair in a few simple steps.
What Are the Most Common Causes of a Wobbly Chair?
There are many reasons why your chair can get wobbly after a while. If your office chair wobbles side to side, don't worry; it can still be saved. However, it's always best to know the exact reason for the problem to start making fixes.
Some common causes of wobbly chairs include the following:
Worn Joints
Office chairs tend to wear out the more you sit on them. Keep in mind that prolonged sitting causes stress on the chair's joints, which may start to lose strength over time. If one of the chair's joints gets worn out entirely, the imbalance can cause wobbliness. 
Broken Parts
While it may be due to age or an external factor, some parts of your office chair can get damaged or even broken. One of the most commonly broken chair parts is its wheels; if one of the wheels doesn't work, that may cause the chair to be unstable.
Missing Screws
Although it's not as common as the other issues, there may be some screws that got loose as time passed. If these screws fall out of the chair, that may cause it to wobble, which is dangerous for anyone sitting on it.
Age
The primary reason why a chair gets wobbly is age. Even if you treat your chair carefully, some of its parts may still wear down in the future. In those cases, your best choice would be to buy an ergonomic chair.
Poor Manufacturing
In some cases, the problem is that the chair wasn't made with high-quality materials, making it wear down faster than other chairs. Remember always to purchase a good office chair to avoid these problems for a while.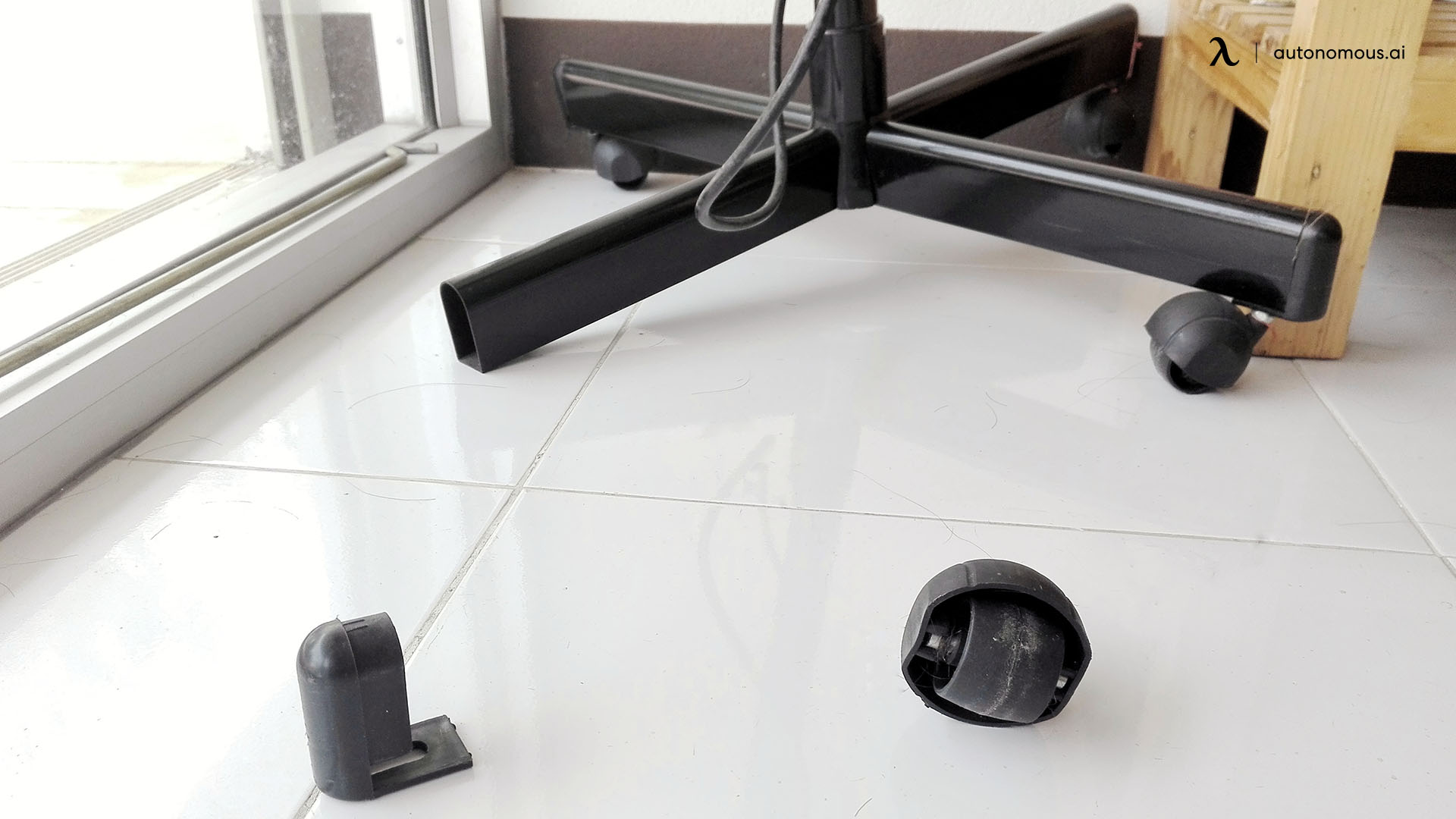 How to Repair an Office Chair
Regardless of the reason your chair is wobbling, here's a quick tutorial on how to fix a wobbly office chair.
First, here's what you need:
Drill

Hammer

Sandpaper

Coping Saw (In case of wooden chairs)

Wood Glue

Strap Clamp

Rag

Replacement Pieces (If needed)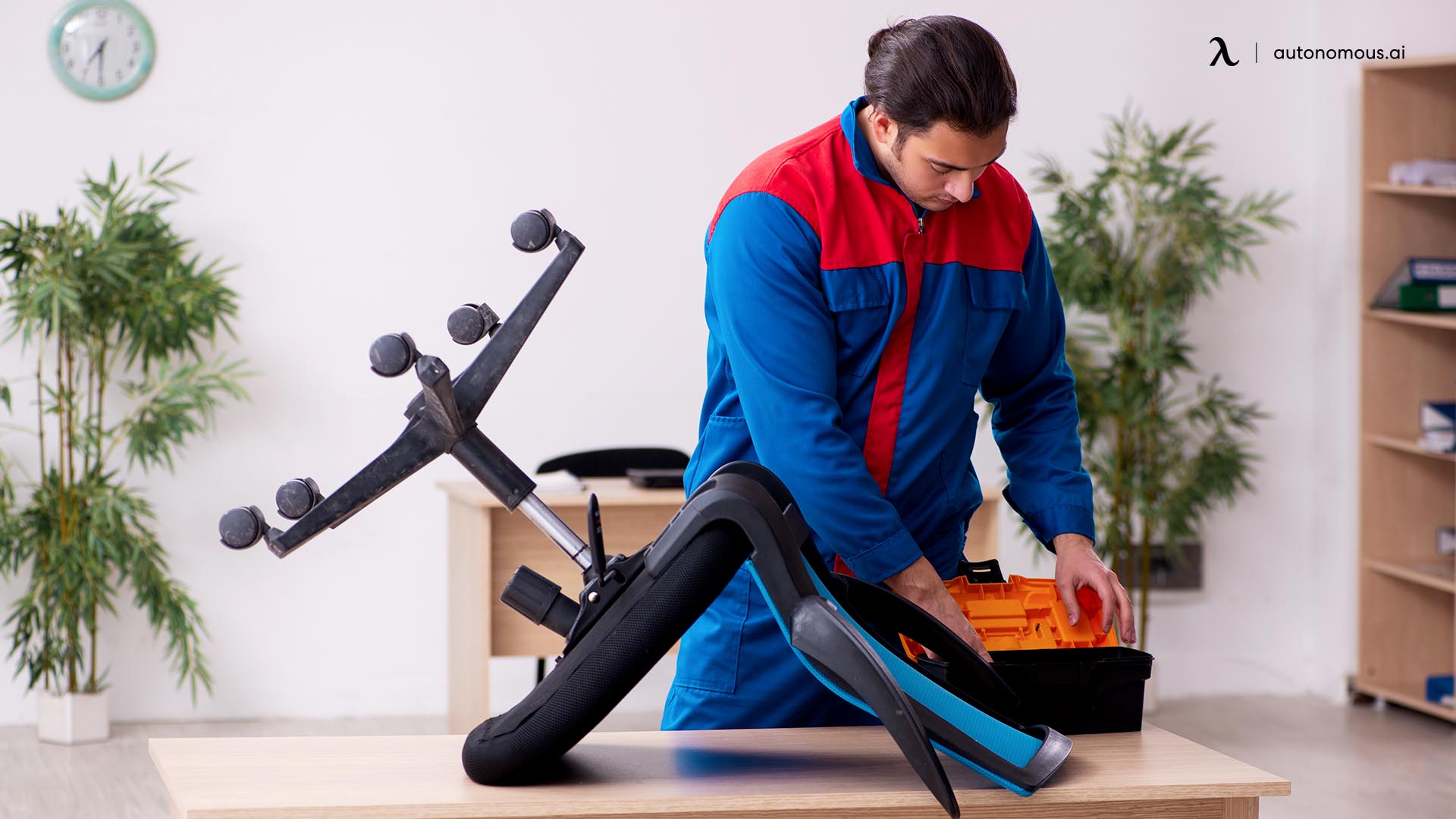 Step One – Label Each of Your Chair's Parts
If you've never worked with chairs before, you may have issues labeling everything right away. You can grab a paper and pencil and identify every piece that makes up the chair. While it doesn't do anything for the chair now, it's going to help you put it back together later.
Step Two – Disassemble Your Chair Carefully
Each chair may have different disassembly processes, so if this is the first time you repair an office chair, make sure to use the necessary tools to take everything apart with ease. In most cases, a drill and hammer are the two most common tools to use.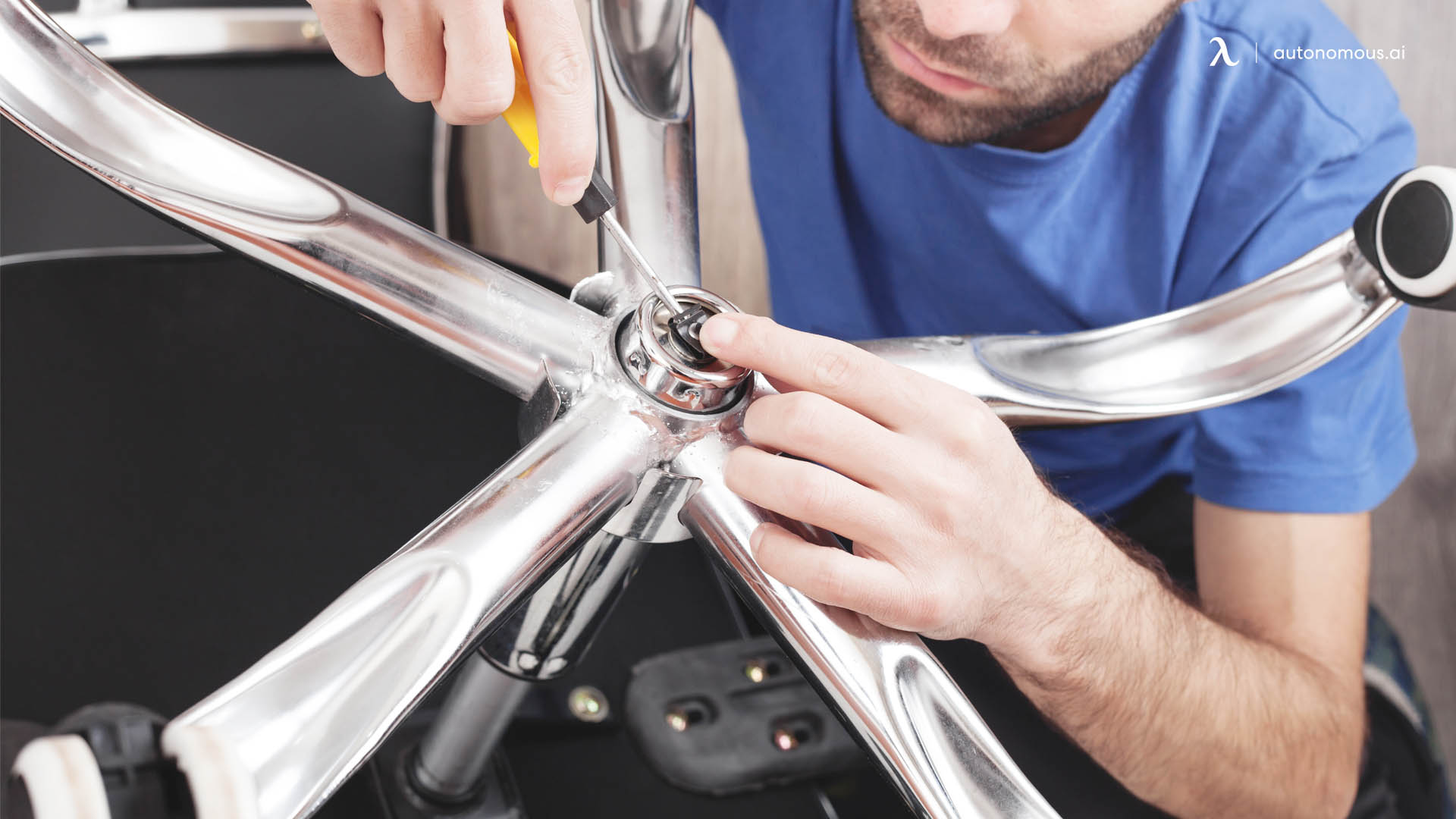 ​​​​​Once you finish disassembling everything, make sure not to lose any screws or small pieces since that could worsen the problem.
Step Three – Look for Any Missing Pieces
When you're taking the chair apart, check if any pieces are missing, such as screws, joints, or even wheels. Make a note for each piece so that you can find a replacement for it.
Step Four – Clean Up Dirty Pieces
In some cases, a chair gets wobbly due to dirty pieces. Use the rag to clean everything thoroughly until you ensure everything is clean and ready to be put back together.
Step Five – Replace Any Broken Parts
If you see any broken parts while you're disassembling the chair, place them apart from the rest and look for a replacement before you put the chair back together; the chances are that your chair is wobbly due to those broken parts.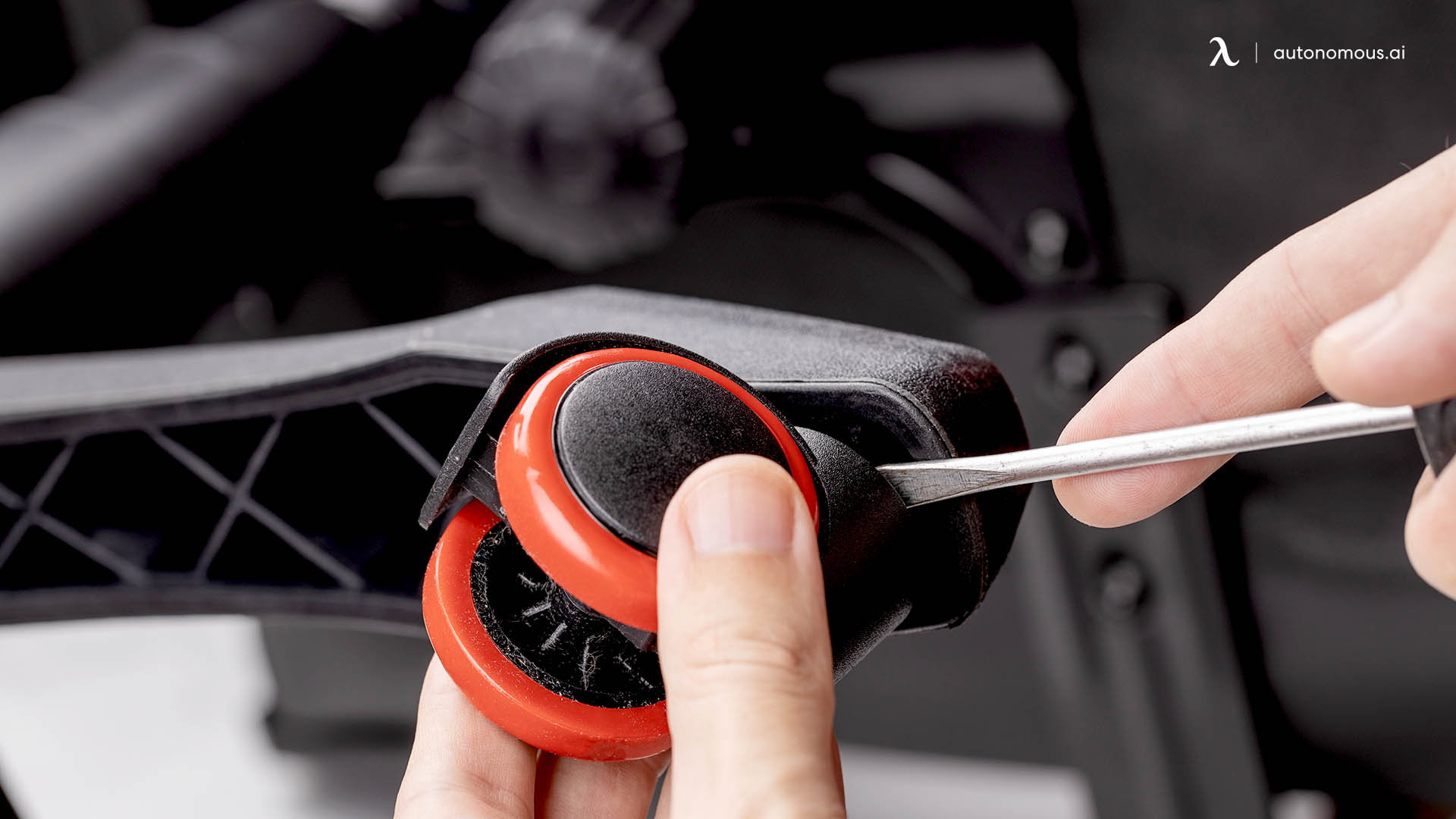 Step Six – Apply High-Quality Wood Glue to the Joints
To ensure your chair's joints recover their resistance, coat them with high-quality glue. Once you're done, put each joint back together carefully and make sure they're the same as when you took them apart.
Step Seven – Tighten Everything Together with a Strap Clamp
Finally, you may use a strap clamp to tighten your chair's body securely. If you don't have a strap clamp, you may also use a rope. However, be careful not to tighten everything up too much that you can cause the chair to break due to excessive pressure.
In most cases, it's recommended for you to wait at least a full day before unfastening the clamp or rag to fix the wobbly desk chair properly.
Step Eight – Test the Chair
Once your chair is ready to go, test it for a couple of days to ensure your fix worked. Typically, you're going to notice the difference right away.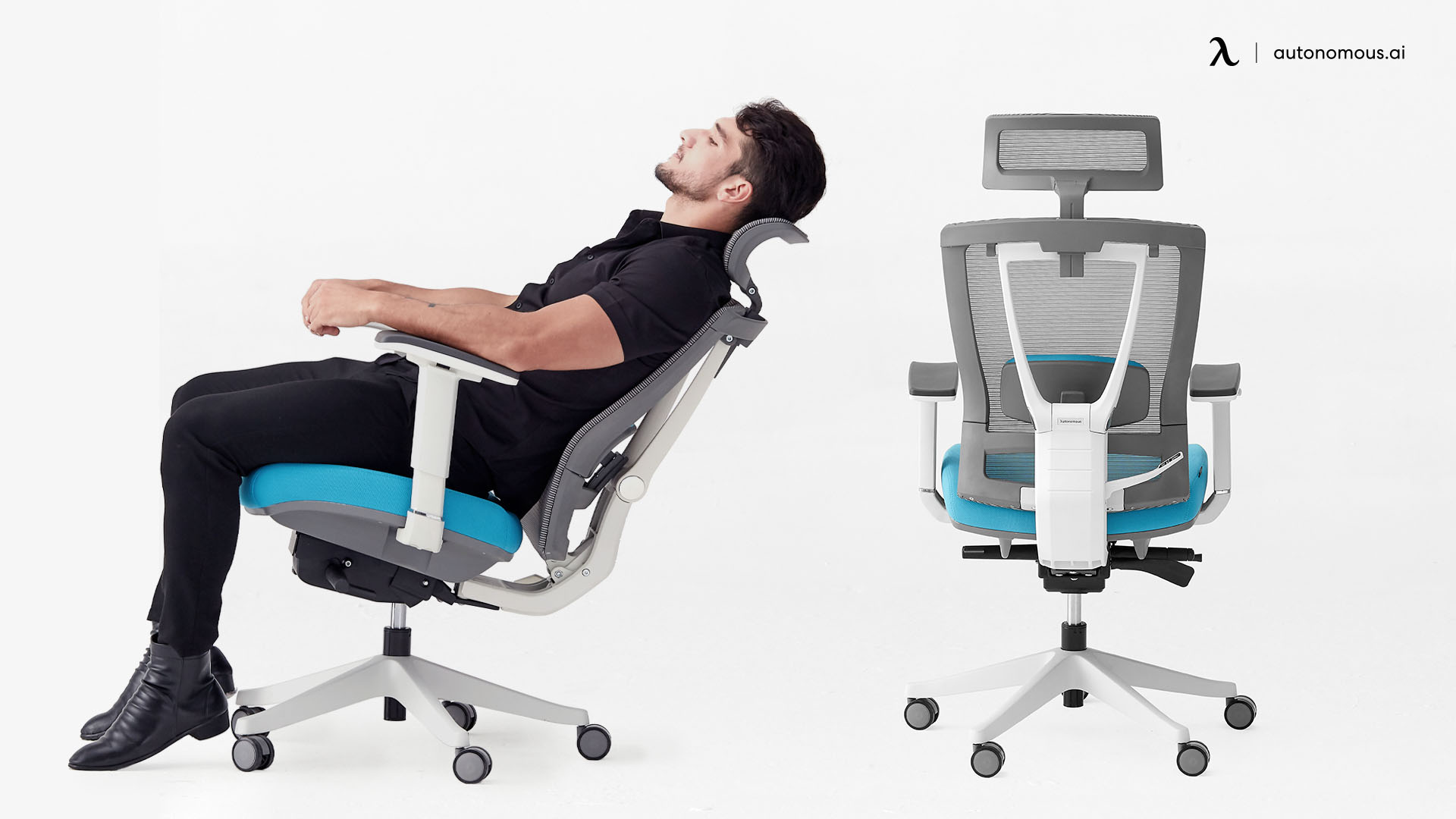 What Can You Do If the Fix Doesn't Work?
Unfortunately, tearing down your chair and fixing any problems doesn't always guarantee much more longevity. If the chair is too old, it may start causing problems again sooner than later. Knowing how to fix a wobbly office chair is essential in emergency cases, but in some other cases, it's best to buy a new chair.
In case you need a chair for prolonged working hours, consider going for a computer chair for long hours since these are designed to support your body weight for a long time without losing resistance.
On the other hand, a new chair can help with some recurring issues, such as back, shoulder, or neck pain. In those cases, going for the best chair for back pain ensures your body stays healthy while you're working. A great ergonomic option is Autonomous' ErgoChair Plus since it's designed to be durable while providing the most comfort possible.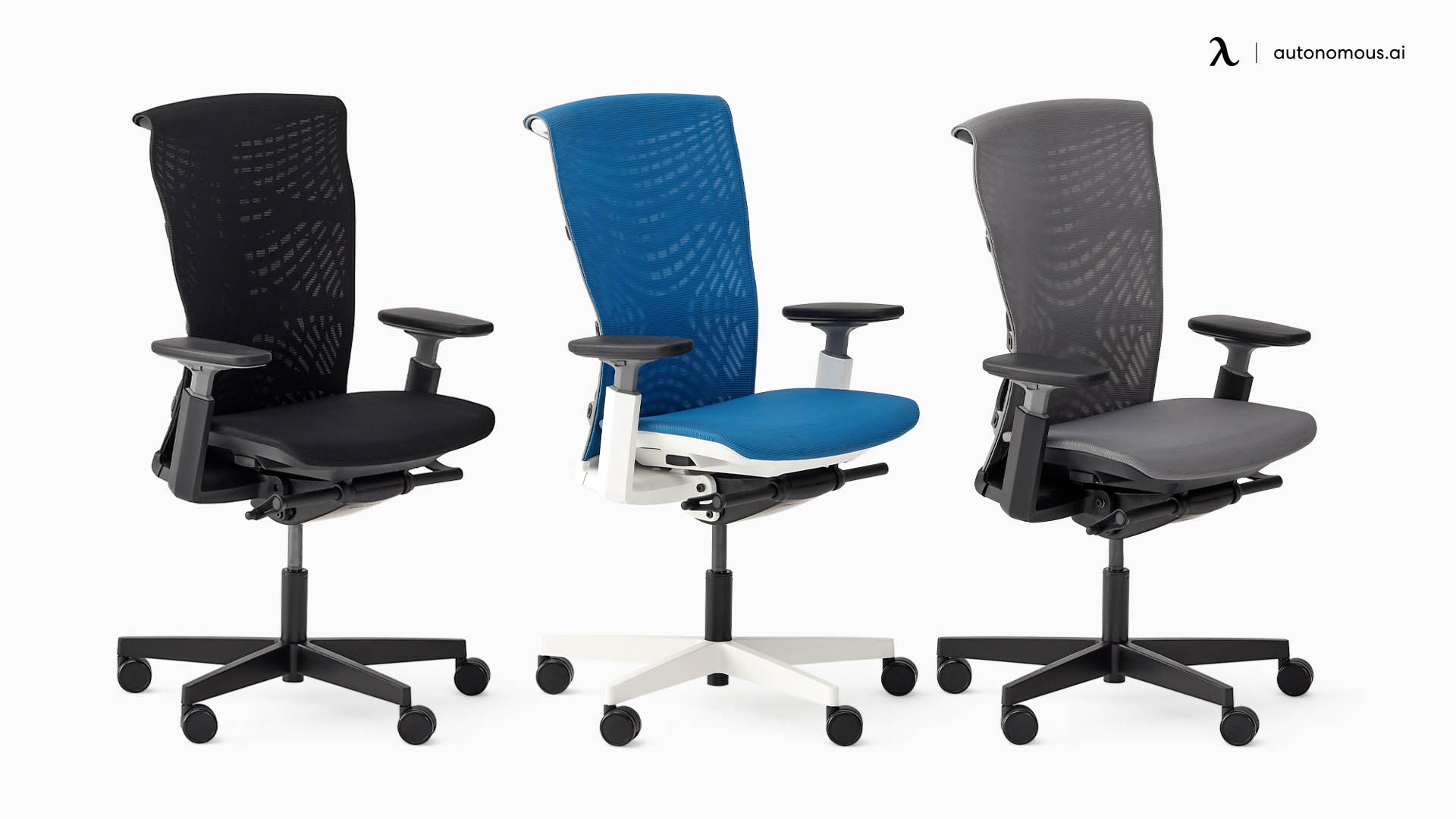 Bottom Line
If your office chair wobbles side to side, this step-by-step guide may be enough to bring it back to life. However, keep in mind that if the damage is too deep, you may be better off with a new, ergonomic chair.
Video ads for product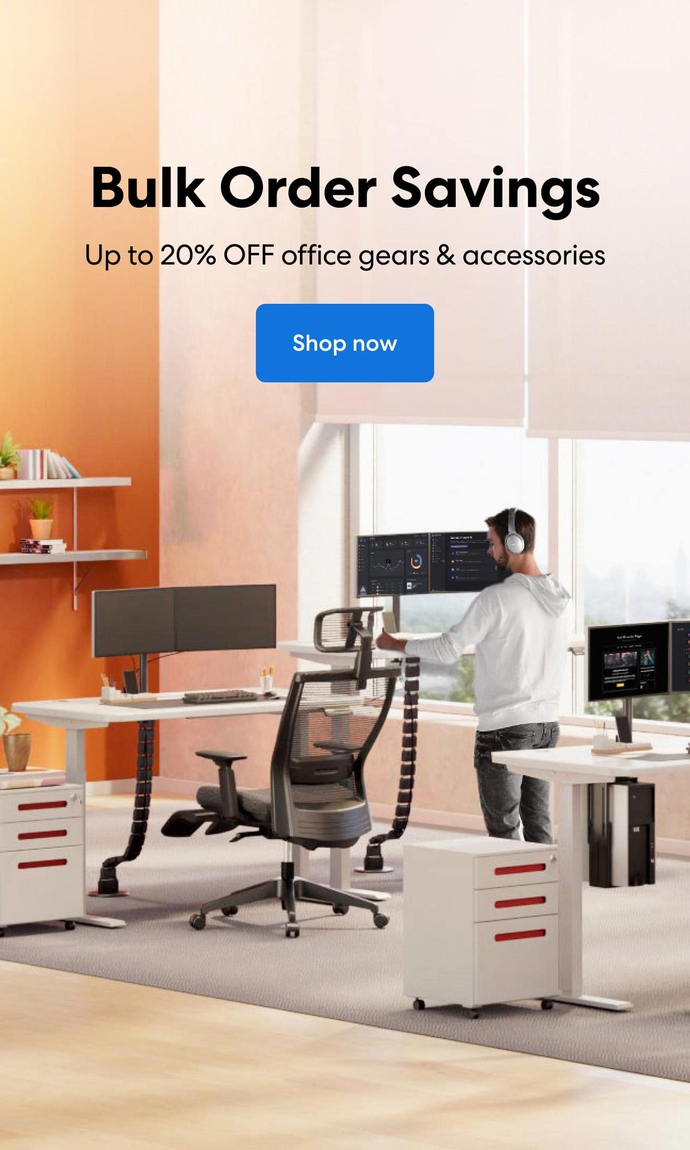 Subcribe newsletter and get $100 OFF.
Receive product updates, special offers, ergo tips, and inspiration form our team.