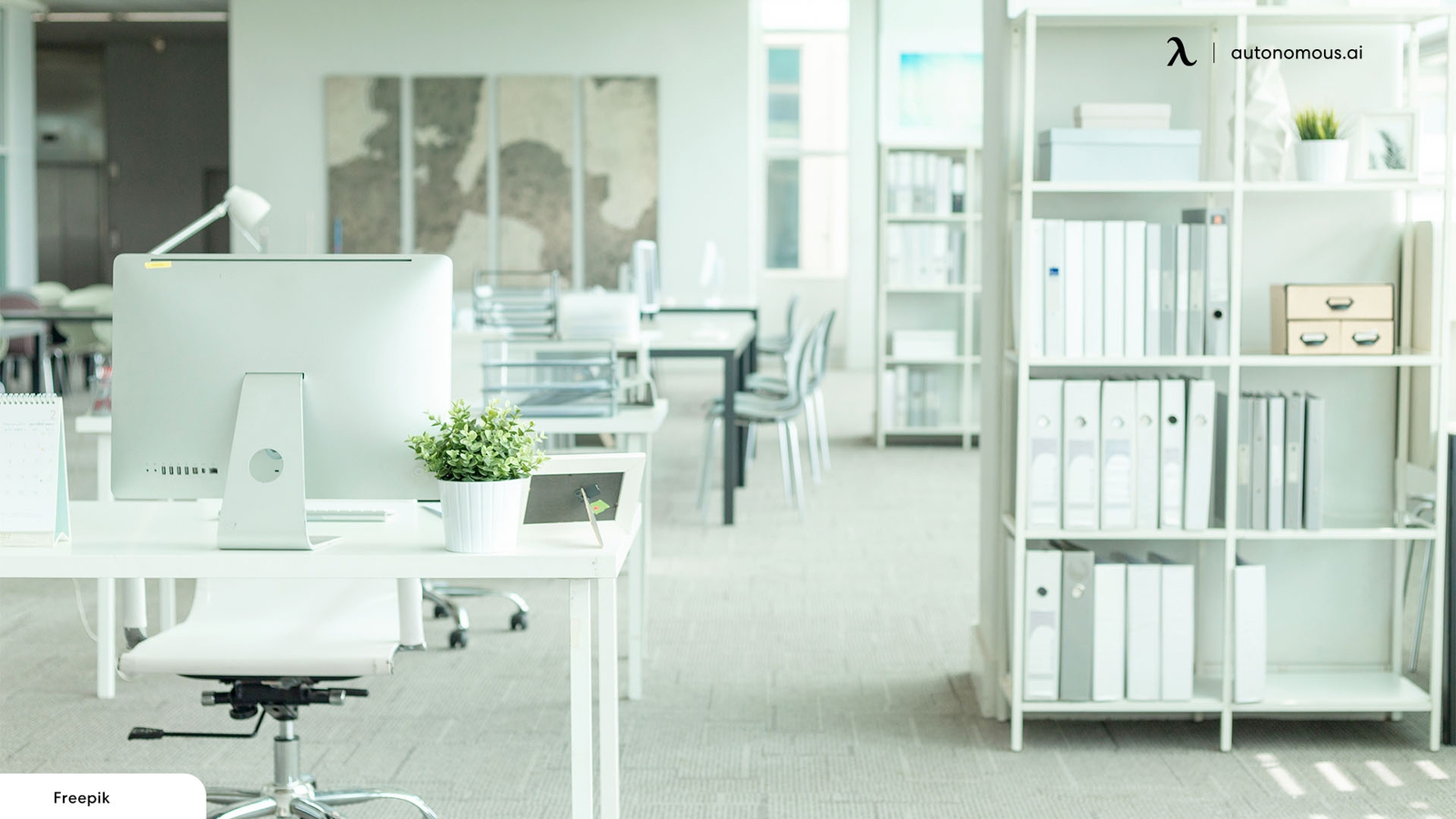 Smart Products
List of Modern Office Equipment & Supplies for Small-size Business

Autonomous
|
Apr 3, 2022
3,253 Views
For their employees to accomplish their work properly, every business must consider the modern office desk supplies they need. A well-functioning office helps you manage your work and make your daily tasks easier. Unfortunately, we often overlook modern office equipment, but it is vital. 
Everyone should be able to work productively and efficiently with the right office equipment available to them. Quality equipment is beneficial to employees and will enhance your business' image. A positive message about the quality of your modern office technology equipment will impress clients and partners.
Furniture, business printers, collaboration tools, telephone systems, kitchen supplies (such as a coffee maker), and so on constitute the basics of an office. We've included a list of modern office equipment that your new office must-have.
What is Modern Office Equipment?
A piece of office equipment is simply anything the company purchases to conduct office-related tasks. These items are valued assets that the company can rely on for many years. Office supplies and equipment are also necessities for the business.
Although money plays a crucial role in forming a business, many other things need to be considered, such as location, equipment, and hiring. A few items are highlighted here that are crucial for a successful office setup. So, what is modern office equipment? Before continuing, we must understand one thing very clearly: office supplies and equipment are two different things.
A piece of office equipment is an asset purchased by the organization and used to work for the organization. It includes desks, chairs, computers, etc.

Stationary, simple

office accessories, etc., are examples of office supplies.
It is the things used daily, no matter what company you are in, that you will mention here regarding office stationery.
List of Modern Office Equipment & Supplies
1. Compact desks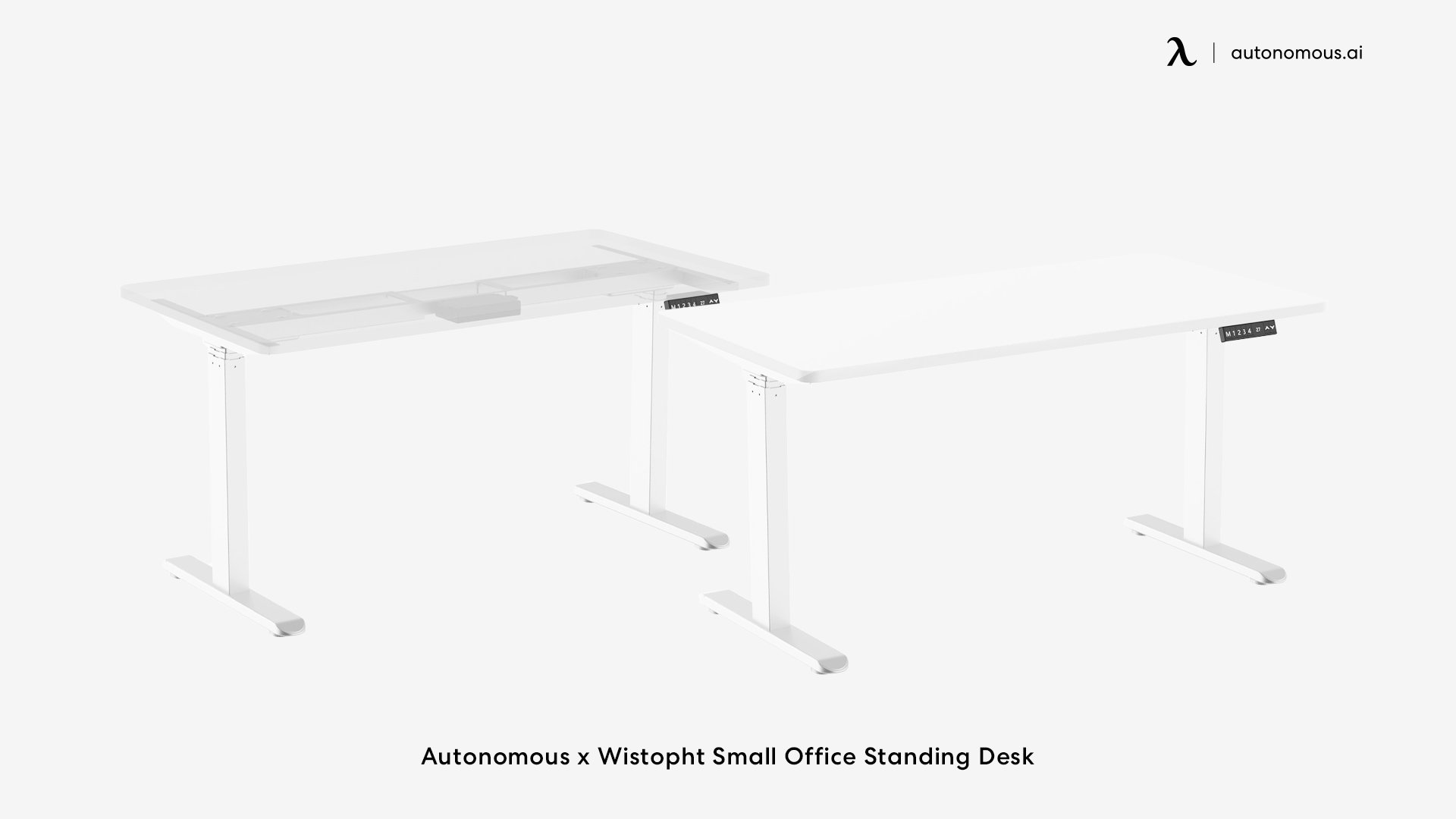 Due to its sturdy construction and minimalist aesthetic, the Autonomous x Timotion compact standing desk appears sleek and stylish. If you're working from home, its small size will be perfect for you. Anyone who uses the desk can set the height to anything between 25" and 45". This compact assembly writing desk with a motorized frame and dual electric motors can lift over 270 pounds due to its sturdy steel frame and motors.
A simple, well-equipped standing desk for the office, the Autonomous x Wistopht compact office standing desk will do the job. With its simple, minimalist design, this desk fits in with any workspace. With its dimensions of 47"L x 28"W x 1"H, a solid cold steel tabletop can securely support 265 pounds of work gear and withstand years of daily use.
Powered by two powerful, ultra-quiet motors, a 50 dB noise level on the Autonomous x Wistopht compact office standing desk is barely audible. Your housemates or co-workers will not be disturbed when you move from sitting to standing. Easy programming of up to four height presets is made possible by a 7-key control pad. Sitting or standing is made easy with this desk. An impressive set of certifications include CE, CUL, CB, SAA, and BIFMA.
Last but not least, there is the Happen Compact Desk for Autonomous. The standing Pillar desk can be assembled in just two minutes and has a premium teakwood laminate finish. There are two finishes available: white and natural teak wood, and it is patented and compact. Perfect for the home office, this piece is both elegant and functional.
Switching between sitting and standing is made simple with a dual electric motor. 1.5 inches per second can raise and lower the adjustable desk for kids. Four programmable height settings are integrated into the premium laminate tabletop. A cable management groove allows you to keep your workspace organized.
2. Chairs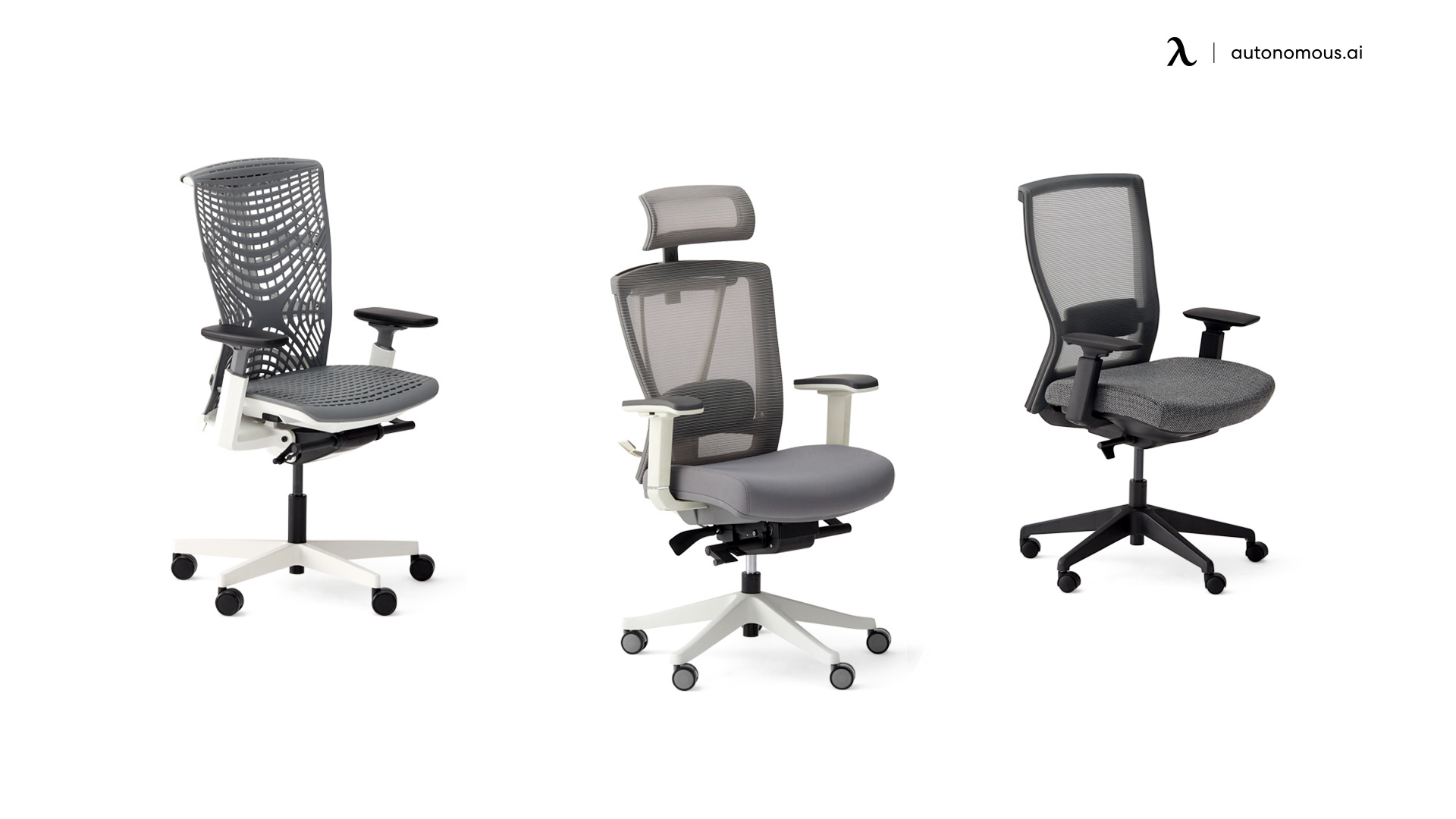 As it comes with some adjustable features, the ErgoChair Pro can be adjusted to provide adequate support and a comfortable fit for most users. However, it is not enough for an ergonomic chair to support your back and buttocks to be truly effective.
You can either choose an office chair that doesn't make any noise or one that's adjustable if you want to get the ergonomic setup you're looking for. It features an ergonomically designed seat, backrest, headrest, and armrests, the ErgoChair Pro study quiet desk chair is ergonomically comfortable.
We believe this is the best computer chair for smaller offices due to its impressive customization for its price range. You should be seated ergonomically by moving your chair. In addition to height, they can be adjusted side to side, front to back, and at an angle (4D adjustment).
We think that the ErgoChair Plus will last for many years to come, and it feels quite durable. In contrast to the ErgoChair Pro (ErgoChair 2), which utilizes thick fabric cushions and mesh backs, the ErgoChair Plus is made using a thermoplastic elastomer (TPE) combined with rubber.
After trying the TPE seat, the thick memory foam seat was the most comfortable. A foam layer lies below the 62 TPE springs. A thick foam seat is as soft as a thin one as far as softness is concerned. In addition, TPE seats are stronger, lighter, and last ten times as long as polyurethane seats.
The Autonomous ErgoChair Recline is the cheapest ergonomic office chair on the market at a starting price of $179, formerly known as The ErgoChair Core or The MyoChair. The box includes a handle and a screwdriver to hold the Allen wrench. Installation is quick and easy.
The Autonomous chair is not only the cheapest but also has an added feature you won't find in higher-end chairs. For an additional $60, you can also get a headrest and leg rest.
It's rare to find a chair on the market with integrated leg rests like the ErgoChair Recline.
3. Converter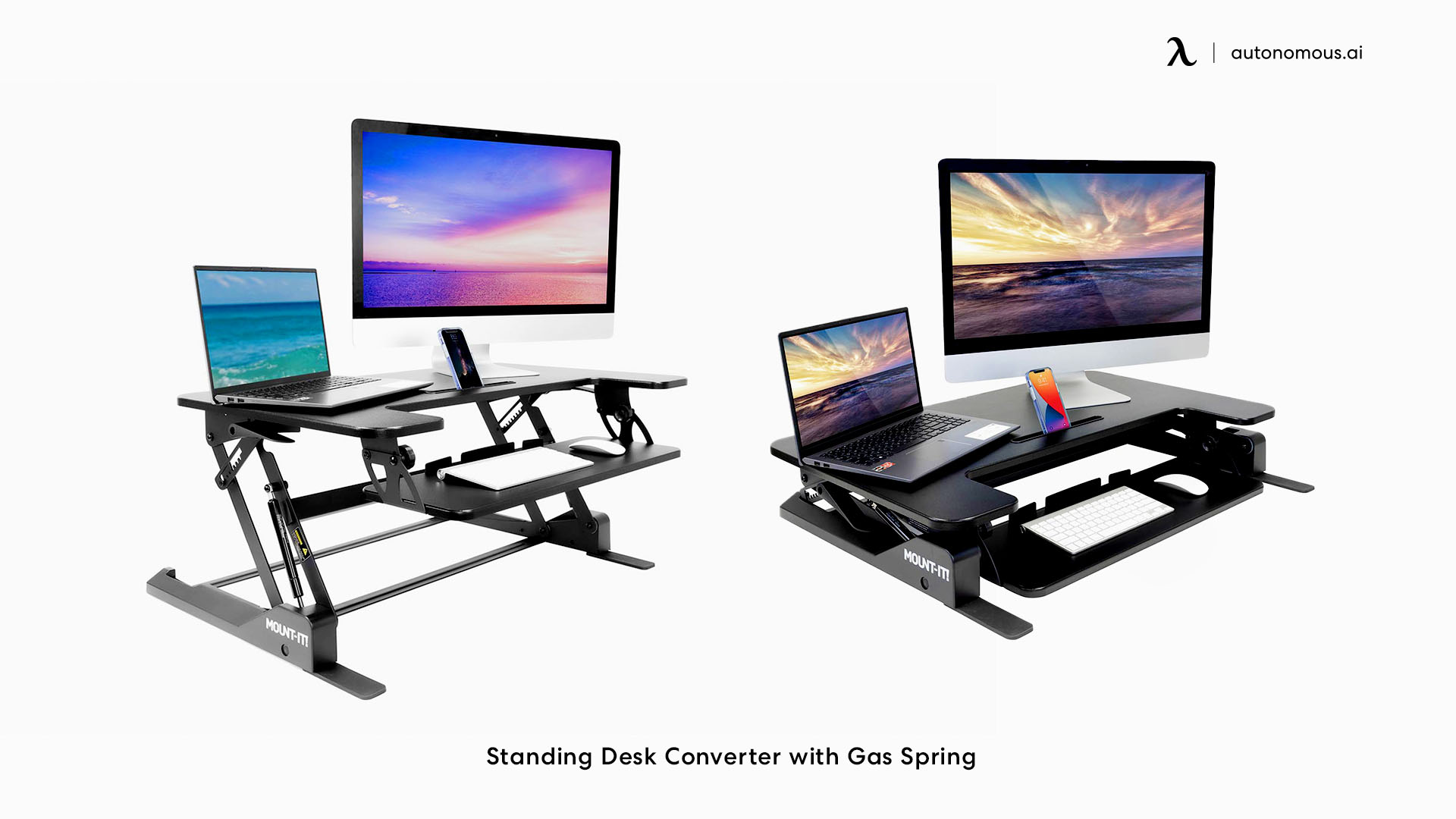 We feature five standing desk converters from Mount-It!: Converter with Gas Spring, the MI-7927E Electric Desk Converter with USB, Sit-Stand Desk Converter with Dual Monitor Mount, Extra Wide Height Adjustable Standing Desk Converter, Wide Standing Desk Converter w/ Gas Spring. It is rated as one of the most modern office equipment this year.
Considering that they sit atop existing desks and are relatively inexpensive compared to purchasing a new desk, they are popular and save space. In addition, compared to traditional desks, they simplify things. However, standing desks can often be bulky and harmful to your ergonomics if you convert them. 
It has the appearance of an all-in-one sit-stand workstation converter, and it is. Changing your workstation at different points during the day can help keep you healthy without replacing your desk.
Using the best Mount-It! standing desk, you can save money and time by not having to buy and assemble a full standing desk. Instead, as soon as an electric desk converter is attached to your regular desk, you can raise or lower the laptop height by turning the platform.
In addition to saving money and time by not having to buy a new desk, you will also be able to sit for longer periods rather than standing all day. A motorized standing desk converter is very helpful when adapting to a new way of working.
4. Storage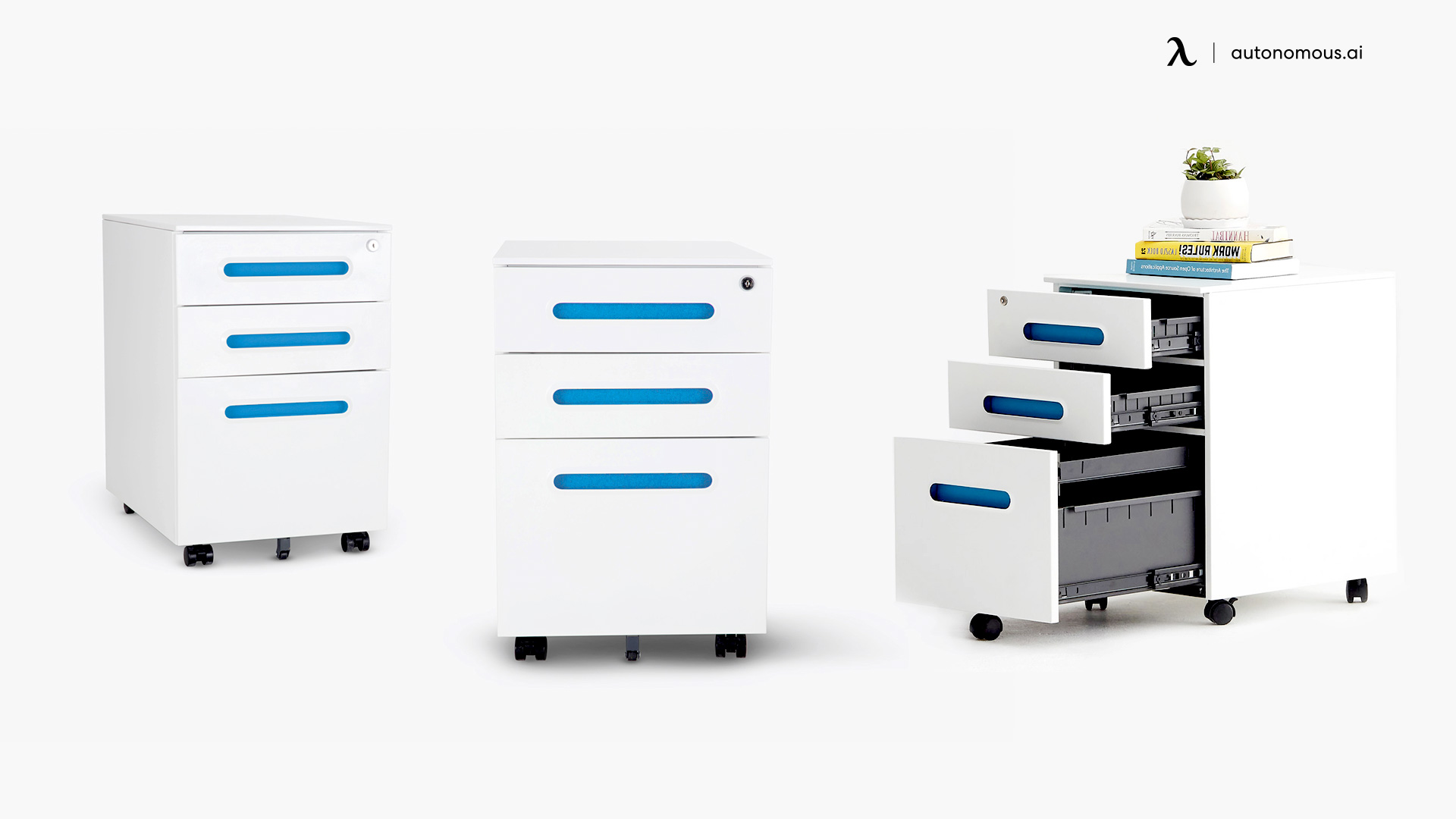 File cabinets and other storage accessories are available for storage. The filing cabinet fits well under SmartDesks and into workflows. There are spacious drawers for all your gadgets, files, and paperwork, locked for security. Featuring three drawers with movable dividers each, it has plenty of space.
Steel plates of superfine cold-rolled quality are used for their construction, and the surface is anti-rust. Birchwood Clamshell Laptop Stand by Enkel helps to reduce clutter on your workspace and can be used with our computer monitor stand. In addition, the product is protected with natural oils that do not smell to prevent scratching and damage.
The Gold Triangle File Holder helps you organize all your important papers, files, notes, and documents that have been piling up everywhere with an accessible, able-to-sort space all their own. In addition, using naturally scented oils of this modern office equipment to protect the file and magnetic desk organizer for desktops from scratching and damage ensures the product lasts a long time.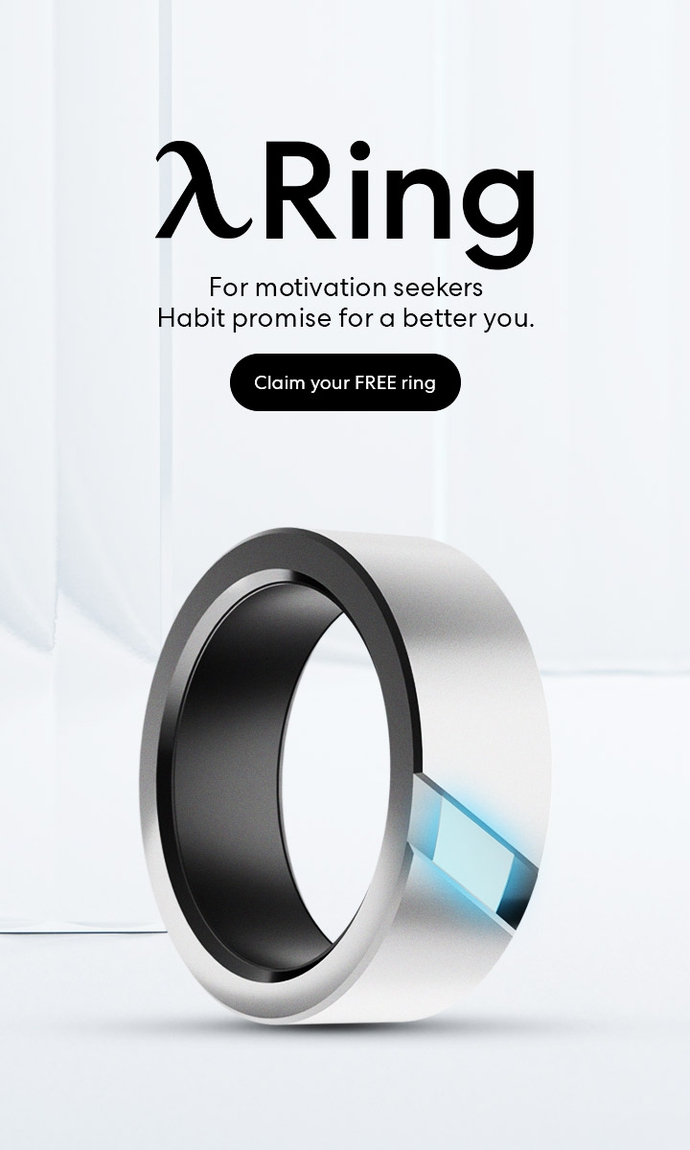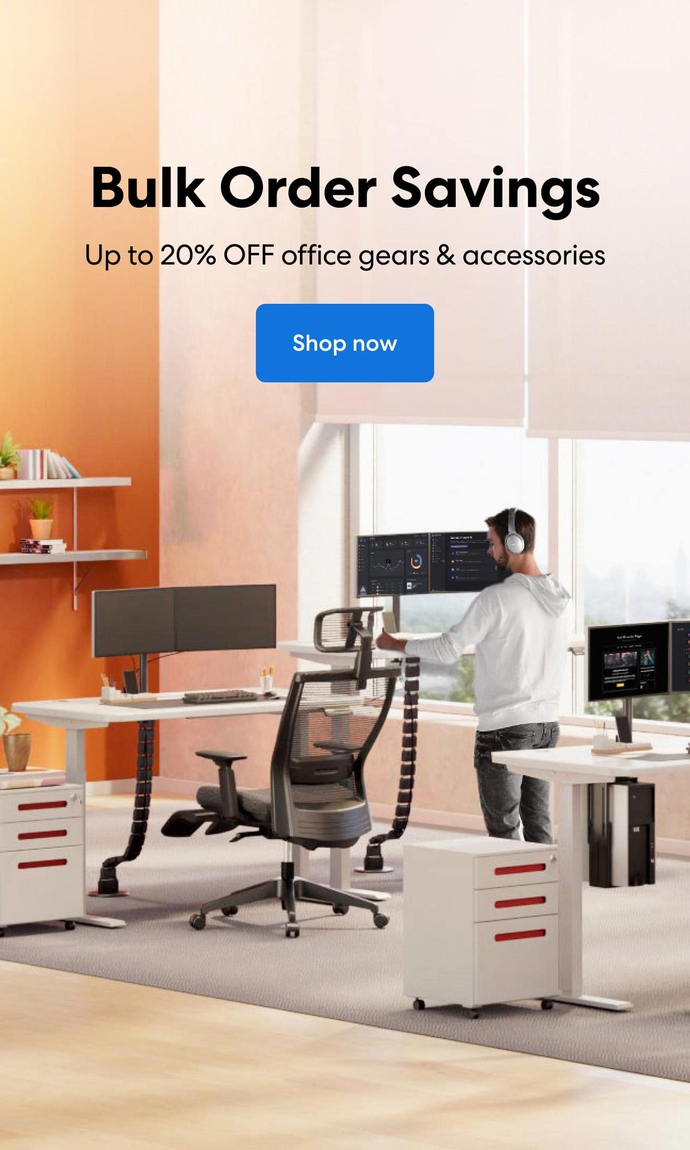 Subcribe newsletter and get $100 OFF.
Receive product updates, special offers, ergo tips, and inspiration form our team.