Workplace Inspiration
Top 14 Log Cabin Kits and A Guide for Future DIY Cabin Builders

Autonomous
|
Oct 10, 2022
2,678 Views
If you want to try out the construction of your log home but don't feel like doing it all yourself, a log cabin kit is the way to go. Maybe you don't feel you have the experience or carpentry skills necessary to cut, peel, and trim logs. Log home cabin kits may be the answer to all these problems, allowing you to feel more involved in the construction while still keeping things relatively straightforward.
Types of Log Cabins
1. Autonomous MiniPod
This is one of the best options for installing a potential backyard house within your existing space. This pod comes with convenient log cabin kits that assist in setting it up. Not only does it allow for easy installation, but it also offers users a significant amount of utility. The pod can be transformed into anything you want based on your preference. With large glass windows, it allows you to enjoy nature. It is also equipped with all the essential utilities you may need in your space, such as electrical outlets, lighting, etc.
2. WorkPod
A work pod, also referred to as an office work booth, is a private area within an office that allows for increased concentration and productivity. It provides a large amount of office space, which is ideal for efficiently operating a relatively modest workforce. Even if the outside temperature is extremely hot or cold, you can continue working comfortably thanks to the insulated hardwood walls. 
3. Studio Shed
You will be capable of hiding away inside the studio shed's covered work area, making it the most adaptable and versatile type of outdoor space that is currently accessible. It is crafted from a water-resistant material that is not only fashionable but also reasonably priced. The Studio Pod can be installed in your backyard without causing any of the inconveniences or never-ending headaches that are associated with traditional home renovations. 
4. Thinktanks Compact Office Pod
The shed is an excellent choice if you plan on conducting some shed to house conversion. It provides great convenience and facilitation as it can be converted into whatever room you desire. The studio shed kit offers customers the optimal utility level because they make the installation process extremely smooth and easy.
5. Thinktanks 4 Person Pod
Are you looking to develop a peaceful office space within your home? Look no further because the office pod is undoubtedly your best bet. This office pod is equipped with sound-proof walls and glass windows, which add to its overall appeal. This compact little space lets you work without any major interruptions and lets you optimize your creativity. The office pod comes with a kit that can help you build it without needing professional help.
6. The YARDADU Prefab Backyard Pod
There are several different options for pre-built cabins under $50,000 available in the market. One such option includes the YARDADU backyard pod. This pod offers optimal utility within a reasonably suitable range. It has a chic and contemporary design with top to bottom glass windows, allowing you to enjoy nature uninterrupted and peacefully. It also gives you enough liberty to design and transform it whichever way you like. It contains contemporary lights and a wood finish that looks visually appealing. This pod also has a facilitative small log cabin kit to help you build it in your backyard.
7. The Solid Build Garden Shed
This compact yet spacious log cabin makes for a warm and cozy space for your home. You can interiorize it based on your aesthetic and gain considerable value. The material used to build this outdoor unit is of premium quality and helps sustain its quality for an extended period. This Garden Shed comes with an easily comprehensible log cabin kit that can significantly facilitate you during the building and installation procedure. Moreover, the presented instructions add to this kit's convenience in assembly.
8. The Lifetime Storage Shed
This outdoor shed can significantly contribute to the customization and beautification of your outdoor space. It makes for a great way to utilize your space as it offers excellent utility. The storage shed can be used in a multi-purpose manner. You can use it for storage, a lounging space, a home office, etc. You can build the shed quickly by using the provided small log cabin kit that comes with it.
9. The Tetra Office Shed
This pod comes in an unusual design, which adds to its overall charm and appeal. It can be used as a home office space as it contains the optimal amount of space. The Tetra Shed is also one of the best options available in the market. It comes with log cabin kits that can help with the installation process.
10. The Individual Leggo Pod
This leggo pod sufficiently fulfills your need to have a multi-purpose outdoor unit. It is equipped with all essential utilities and is flexible enough to be turned into whichever space you want to build within your home. This pod can be set up with the provided log cabin kit that guarantees ease and convenience.
11. Outdoor Office Pod
An outdoor office pod, as opposed to using a room in the house that may or may not be dedicated to a particular reason, creates a space for you to work in privacy and concentrate on the duties at hand. These self-contained areas provide the lone worker with a personal space where they may focus, free from the interruptions and disturbances that are common in an office setting. 
12. Prefab Office Backyard
The prefab office backyard is constructed from a shipping container and features enormous folding panels that can be opened to reveal your garden. Within this sizable apartment, you also have the option of selecting fashionable cabinetry, but this upgrade will not come cheap. 
This pod offers you everything you require to carry out your work in an efficient manner, including soundproof construction, several essential amenities such as air conditioners, energy outlets, and lighting controls, and more. 
13. Modern Backyard Studio
Those who work from home can be more creative throughout the day without experiencing feelings of tension during their spare time if they have a modern backyard studio that serves as a separation between their home and their place of employment.
People who want to work in the fresh air during the day may find working in an outdoor modern backyard studio more appealing. If you don't feel at ease working at an outside cafe or coffee shop, you can create a modern backyard cottage in your backyard if you live in a home with outdoor space. 
14. Backyard Shed House
There are a lot of benefits that come along with having a property to claim your own that is situated in a handy location right outside your front door. Because of this, a lot of people these days are opting to put their money into such a possibility. 
Anyone who has an additional room wants to have their very own backyard studio, which seems to be the current trend these days, and possessing a backyard shed house that is both sleek and modern seems to be the way to get in on the action. 
Having a private space to work that is separate from the office pod is one of the benefits of owning a backyard shed house as part of your property. Your office pod can be designed and outfitted exactly how you want it to be when you use a work pod. In addition, the value of your home can be increased by adding a backyard shed house. 
How Much Does a Log Cabin Kit Cost?
Not all small log cabin kits are the same, and the cost of materials and labor have escalated dramatically since the pandemic began. 
Purchasing a Log Cabin
The average price of pre-existing log home kits is around $375,000. However, as log cabin kits are unique dwellings, it might be difficult to estimate how much they typically cost. Recent additions to the housing market include a wide spectrum of log cabins, from inexpensive $132,000 dwellings to extravagant multimillion-dollar retreats. 
Furthermore, much like any other residential property, there are many log cabin kits for sale where the price is determined by factors such as its location, the number of comparable sales in the region, and the general real estate market. 
Constructing a Log Cabin
According to log cabin plans, the typical cost to construct a cabin of 500 square feet is $75,000. If you're seeking a permanent residence rather than a rustic retreat, a 2,000-square-foot cabin would cost you around $300,000. Constructing a log cabin might range from $100 to $300 per square foot. 
Log Cabin Kits Buying and Building Guide
Around the prefab housing market, manufacturers and artisans who focus on log cabin building and materials offer kits from which purchasers can choose their dream home based on a wide range of customizable features. Consequently, purchasers are spared the engineering challenge of deciphering floor layouts and supply lists. 
In addition to its aesthetic value, the long-term practicality, practically complete resistance to the elements, and low energy use of log cabins are all major selling points. This is due to wood's thermal bulk, which is an excellent heating source. 
If you're finally ready to turn your fantasies of living in a log cabin into a reality, you may be thinking if it would be more cost-effective to purchase log cabin kits for sale or to start from scratch. Consider the economics of the "buy or build" decision before you start swinging that jack saw. Important considerations to keep in mind while purchasing log cabin kits are as follows: 
Variety of Kits in the Market
From the wood species (pine vs. cedar) to the milling and finishing style (D-Logs vs. half-logs), there is a wide range of kit options. Before anything else, you'll need to decide whether you want bespoke or milled logs. It is important to note if you want homogenous logs of identical shapes and sizes or if you want to see their natural qualities. 
Next, you'll need to decide what kind of wood you prefer. The United States is home to more than 800 different tree species, yet only about two dozen are commonly used for log cabin construction. Common options include white cedar, pine, and spruce. Usually, cedar is regarded as the finest wood and commands a greater price. 
The saddle notch in the small log cabin kits is the most frequent type of corner join, but you can also use other kinds of a notch. Some businesses offer dried logs in kilns, which have already undergone the process of drying. While some things are left to dry in the sun for a longer time, combining these parts will give your log house a wide variety of qualities. 
Choosing a Reliable Manufacturer
With thousands and lakhs of manufacturers in the city, selecting a reliable one can be tricky. Hence, when choosing a provider, people should keep in mind the three main criteria: 
Does the manufacturer provide log home registration?

Will the manufacturer provide onsite services such as support or setup?

Do you have a grading and stamping system for the logs? 
The concerned authorities should have these on file. Being associated with them ensures that the manufacturer will produce high-quality goods because they must follow strict guidelines. 
Perhaps you won't require their on-site service or installation support, but if they offer it, that's a strong sign that their kits are well-made. People should also ensure the kit has a warranty from a respectable manufacturer, preferably for at least 10 years. 
What Materials and Tools Are Required? and How Many Costs Will You Cover?
The log system on the walls, roof, and doors is typically included in a kit. Additionally, you will have to get the subflooring, flooring, and interior fittings. In general, there are three types of kits that businesses sell, each corresponding to a particular level of completion: 
Prices range from $50 to $90 per square foot for a shell-only pack, which normally simply contains the logs.

In addition to the items found in the shell-only box, those needed to complete the posterior of the log cabin are also included in the dry-in package. The price for each square foot of this kit ranges from $70 to $139.

Your cabin will be fully furnished and ready for occupancy when you choose a "turn-key" package. It's possible to pay anywhere from $130 to $180 for each square foot of this package. 
Which service you choose depends on your available funds, how much time you're willing to dedicate to the project, and which construction method you find most aesthetically pleasing. 
Benefits of Building Log Cabin Kits
You can get a house built to your specifications when you buy a prefab cabin kit. Apart from this, you also won't have to deal with the stress and uncertainty of starting from scratch while making log cabin plans.
1. Freedom of Choice
To get the most use out of your log home kits, you can set them up wherever you like in the great outdoors. However, this is not necessarily the case with other methods of expanding your home's footprint. You may easily position your cabin where you want it, taking advantage of things like natural light or scenic vistas. 
2. More Straightforward and Quicker Method of Enlarging a Room
Log cabin kits are one-of-a-kind since they allow you to expand your home's living quarters quickly and easily. There are currently a growing number of people interested in this. A cabin built from a kit is significantly easier to assemble than an addition. One of the main reasons for this is that you won't have to put up with random construction workers making noise in and around your house for months.
3. Budget-friendly
Adding square footage to your home using a log cabin kit could help you save money while staying within your set budget. The price does not include the expense of labor, but as you'll be erecting the cabin on your own, you won't need to hire any outside helpers either. All these factors add up to make it a more cost-effective option than building an addition or even a basic log house.
4. Visually Appealing
A log cabin's stunning visual appeal is something to consider in addition to the practical advantages of these cabin kits. The aesthetic value of a new building on your land is crucial. This will not only impress guests but also entice you to spend time there.
Conclusion
Having a log cabin or house is appealing for several reasons, one of which is the fact that every structure is one of a kind in its way. The fundamental structural components, such as the kind of wood used, the size, the style, and the choice of finish, all allow endless flexibility in addition to the design aspect that has plentiful alternatives for customization. 
You may make your log cabin survive for several decades if you maintain it regularly throughout the year, replace any damaged wood, and treat it for termites and other pests. This will provide a reliable investment opportunity for you and the people you care about.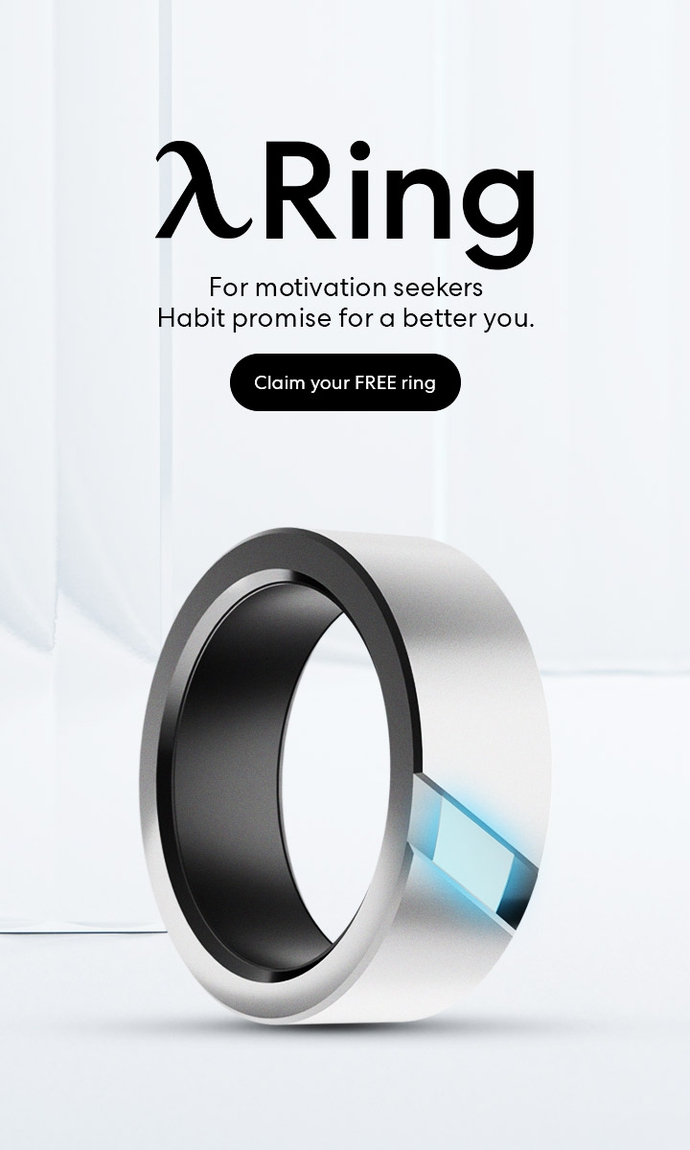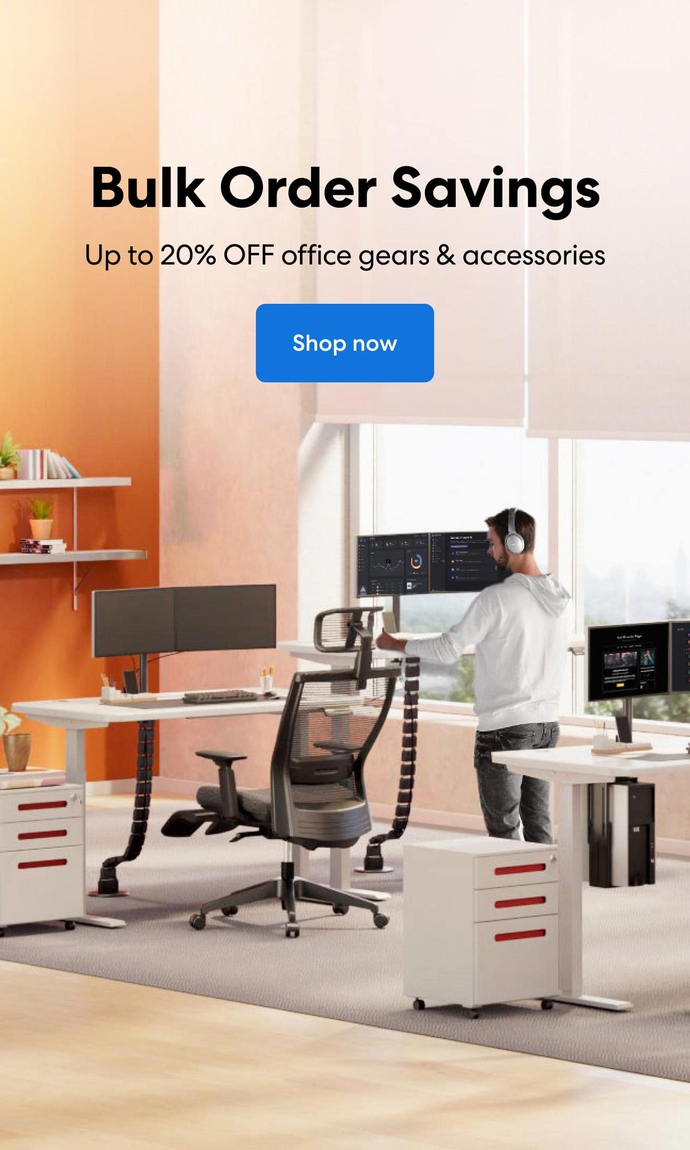 Subcribe newsletter and get $100 OFF.
Receive product updates, special offers, ergo tips, and inspiration form our team.