Workplace Inspiration
Tips for Efficiently Managing Documents in Your Home Office File Cabinet

Autonomous
|
Jul 25, 2023
331 Views
Are you tired of having to search through hundreds of thousands of pages in your home office to find the document you're looking for? If you're at your breaking point and think that seeing one more room covered in pages and documents is going to push you over the edge, you're in the right place! Home office file cabinets will help maintain a productive and organized workspace and to keep your mind calm and collected. 
By having a well-managed filing system in your home office, you'll be able to ensure you have easy access to important documents, save your precious time, and reduce clutter. Does this sound like exactly what you need? Well, here are our top tips for you as well as some of the top-rated filing cabinets on the market that are bound to help you out. 
Tips And Strategies for Organizing Files within Home Office File Cabinets
By following these simple tips and strategies, you'll be able to go from a disorganized mess to a neat freak in no time! We also guarantee that you won't have any trouble sorting through your files and finding what you're looking for in just a few minutes instead of several hours: 
1. File Labeling
Do you want to be able to identify your files and their contents quickly and easily? Then, you need file labels. We recommend using clear labels that are big enough for you to put a detailed description on. This will ensure that the label is easily readable, and you'll be able to identify what's in it even a year or two from now with just one look.
2. Color Coding
If you're someone who loves color, you'll definitely want to try out this tip. Color code your files based on specific categories to enhance visual organization and make them easily identifiable. While this might sound like a simple and basic technique, it will certainly help you to locate the right files, even with just a glance. Need some advice on how to go about doing this? Well, you could potentially use red to flag any urgent files or ones that have important correspondence. You could consider blue for any contracts and green for all things money and finance.
3. Use File Dividers
File dividers or any other type of subfolder is a fantastic way to organize your documents even further into sub-categories or alphabetically. Personally, we love using dividers to separate one category into sub-categories. It is an extremely efficient and effective way to categorize documents based on specific requirements, details, or criteria. This is particularly helpful when working with larger categories or sections, as it enables you to prevent overcrowding and narrow down specific functions.  
4. Digital Organization Methods
While the importance of proper physical storage and documentation cannot be forgotten, it's also crucial to have an efficient digital organization system. At the end of the day, life happens, and we can't control if certain documents get damaged or lost. However, what you can control is the measures you take to ensure that work can go on. We're talking about scanning important papers and documents and saving them in a secure digital format. There are many digital solutions to choose from, such as external hard drives, cloud storage, and more. We also recommend backing up your digital files on a regular basis, organizing them, and coordinating your storage with your physical files.
5. Invest in a High-quality Filing Cabinet
Many people think home office file cabinets are old-school, but this isn't the case at all. By investing in a premium file cabinet, you'll be able to access and organize your documents on the go. Plus, you'll also be able to keep them in good condition; thus, enhancing longevity. 
We recommend opting for a strong and sturdy cabinet that has lockable drawers for additional security. If you deal with any confidential or sensitive information, this is an absolute must! This way, you won't have to worry about any of your work documents becoming your child's next coloring book or paper plane. In fact, having a reliable filing cabinet forms the foundation of your efficient and effective document management system. It's one of the best office storage ideas!
6. Have a Logical Filing System
If you want to manage your documents in the best way possible, you need to have a well-organized system. You need to create a system that makes sense and is logical to you. After all, you're going to be the one flipping through the files. Therefore, you need to find something that works based on your needs. 
However, the simplest and most common approach is to arrange files alphabetically or by category. Arranging by date is another type of system that is commonly used. Regardless of the method you choose, make sure it's easy for you to follow, understand, and remember. You don't want a highly complex and integrated system that's only going to confuse you in a couple of months.
10 Top Home Office File Cabinets That Are Worth Trying
Now that we've looked at some of the most effective tips and strategies to help you become a master of organization, it's time to look at some tools or supplies that can help you achieve this. That's right; we're talking about the best of the best when it comes to file cabinets. These 10 home office filing cabinet ideas will tick all your boxes and ensure that you'll never have to worry about a missing file again! 
1. Autonomous Filing Cabinet
If you're ready to start your journey as an organized person, we can't think of a better option than the Autonomous Filing Cabinet. This must-have filing cabinet with drawers comes equipped with three drawers that are lockable, wheels, and customizable dividers. With its solid steel build and anti-rust finish, it will elevate the appearance of your entire home office while making it more functional.
2. Nexera Filing Cabinet, 3-Drawer: Filing Cabinet
If excellent design and quality are something you're after, you can't go wrong with the Nexera Filing Cabinet. Available in black, white, and gray, it will be the perfect addition to get your documents organized. This is one of the biggest and most spacious file cabinets for home office use on this list; therefore, if you're someone with endless paperwork, you might want to consider this sturdy option. 
3. EUREKA ERGONOMIC 2-Drawer Mobile Vertical Filing Cabinet
These home office filing cabinets offer a quick and simple solution if you need to get rid of all that paperwork crowding your desk. With two drawers and easy-to-roll wheels, this vertical filing cabinet aims to give you the added convenience you're looking for. Plus, the open shelf space on the top of the cabinet is also excellent for storing items such as your printer, stationary, or other little knick-knacks.
4. Wistopht Filing Cabinet: Slim
When it comes to appearance, this slim file cabinet with a high gloss finish is one of our favorites. It's the perfect way to organize your files in style if you have limited storage. Don't be fooled by its aesthetics, it is also convenient, sturdy, and can double as a mobile footrest or table.
5. Skyline Décor 3-Drawer Mobile Filing Cabinet: Anti-Tilt Mechanism
Do you need a filing cabinet that's going to hold all your files without taking up too much space? The Skyline Décor 3-Drawer Mobile Filing Cabinet: Anti-Tilt Mechanism will do just that! Furthermore, it's also a great way to add a modern and sleek touch to your home office furniture. While this isn't the biggest filing cabinet on the market, it will do just the trick if you need a quick home office solution. If you're looking for the perfect way to start your organization journey, this white filing cabinet would be an excellent option to consider.
6. Trio Supply House Rolling 2-Drawer Filing Cabinet
You don't always need all the bells and whistles on a product, especially when it comes to home filing cabinets. What you need is something simple and functional that will get the job done. That's what this sleek filing cabinet aims to do. It has two different size drawers, a locking mechanism that locks both the top and lower drawer, and easy-to-move wheels. What more could you ask for?We're certainly a fan of the simplicity that this affordable home office accessory offers.
7. VASAGLE Filing Cabinet
Are you looking for a sleek and modern filing cabinet that looks like an accessory? The VASAGLE Filing Cabinet is your new best friend. Even though we can't get past how gorgeous this filing cabinet is, it is also highly functional and will make storage a breeze. With two-layered drawers that can expand, and silent sliding runners, we can't fault this option. Therefore, it should be able to blend in with any home office.
8. YITAHOME 3-Drawer Metal Filing Cabinet
If you love the idea of this cabinet but need something slightly more heavy-duty that has a bigger capacity, then the YITAHOME 3-Drawer Metal Filing Cabinet is certainly worth considering. Overall, we have to say these are some of the most aesthetically pleasing filing cabinets we've ever seen! Plus, if you want a more personalized color, you can even paint it! Painting a filing cabinet is certainly possible and a great way to customize your space.
9. Skyline Decor File Cabinet: Security Lock Ball-bearing
If you're looking for a heavy-duty and trustworthy filing cabinet that nobody is getting into, this two-drawer vertical cabinet should be on your list of possible options. With a lock and sturdy frame, you can rest assured that nobody is getting their hands on your confidential information.
10. Nexera Atypik 3-Drawer Storage and Filing Cabinet
This beauty of a home filing cabinet will add style and organization to your home office. It has a unique design that we adore and offers ample storage. Therefore, you won't have to worry about running out of storage space anytime soon. It has a top-quality finish that will make your office look classy and elegant. You can also store your best desk accessories on top of it.
The Bottom Line 
Now that you know how to efficiently organize your documents and maintain a functional home cabinet filing system, you're ready to get back to work! From color coding to labeling your files, investing in trustworthy home office file cabinets and other office accessories, and even making use of digital organization methods, you'll be able to create a user-friendly and efficient filing management system that will serve you well for many years. 
Always remember to invest in high-quality filing cabinets, such as the Autonomous Filing Cabinet, and to maintain your system to enhance efficiency and ensure you don't end up back at square one. With these tips and one of the above-mentioned home filing cabinets, you'll be able to transform your home office into a functional, organized, and operational space that will save you time and improve the quality of your work (and sanity!). 
It's time to get organized!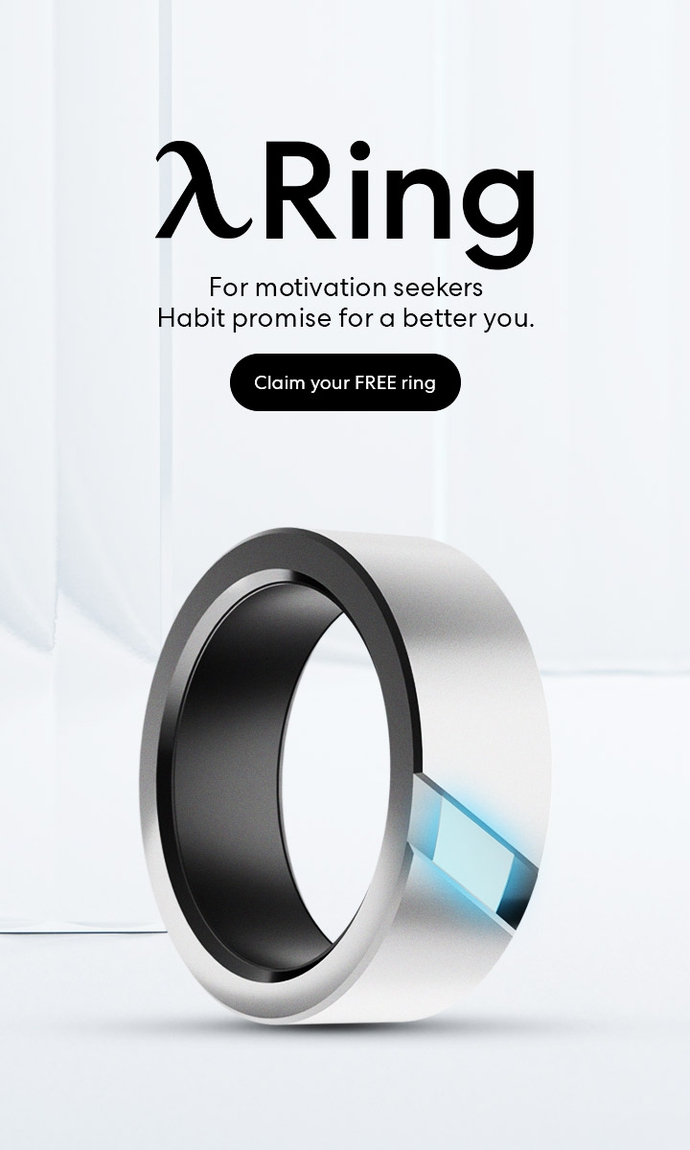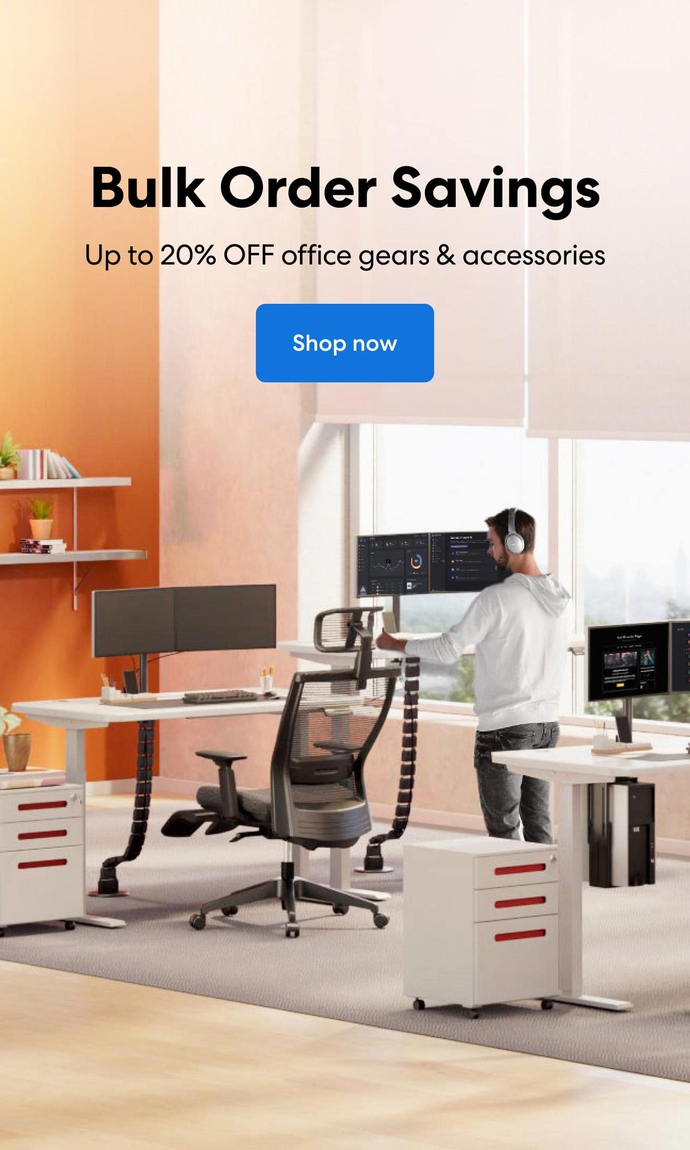 Subcribe newsletter and get $100 OFF.
Receive product updates, special offers, ergo tips, and inspiration form our team.