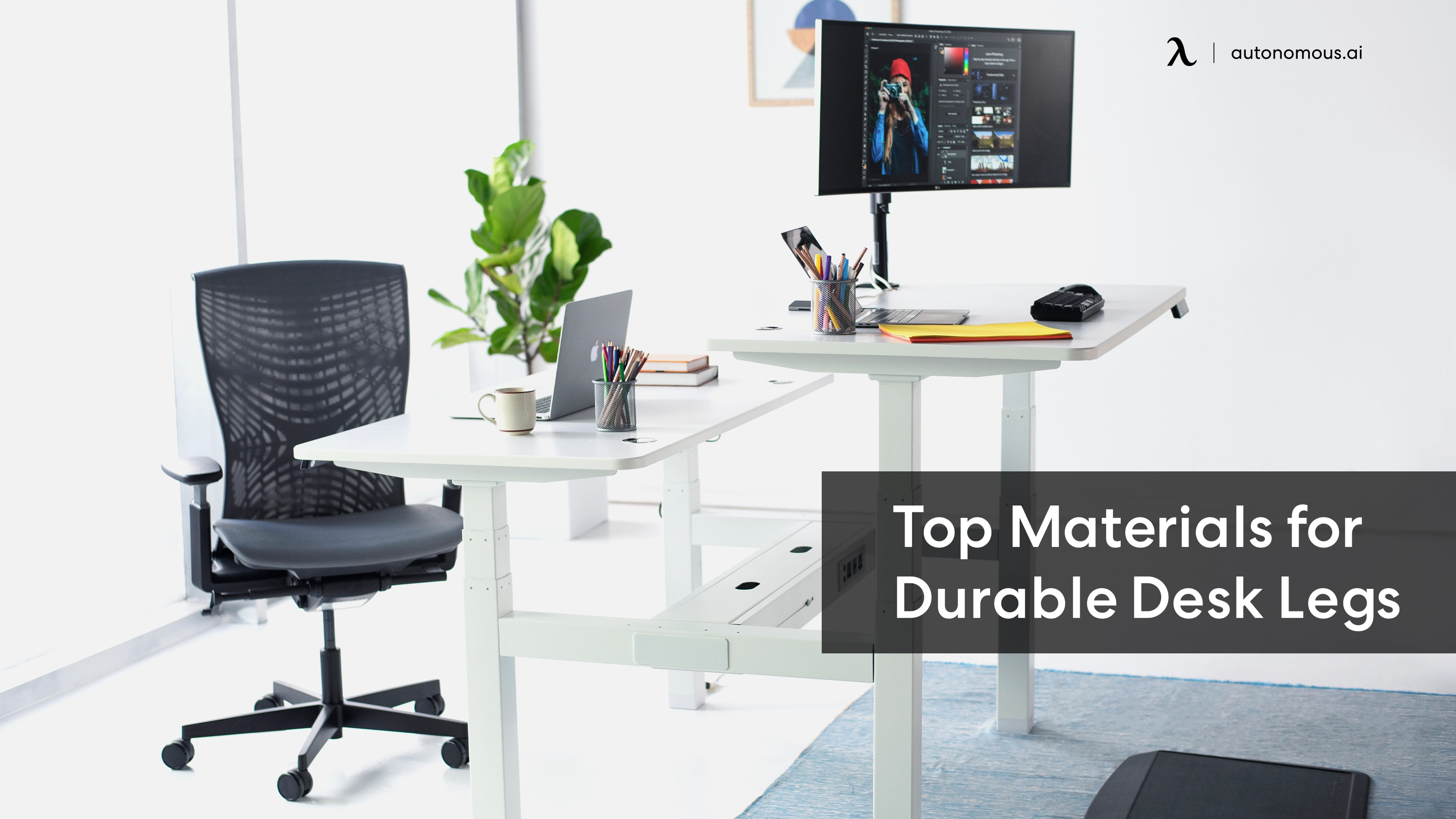 Smart Products
The Most Common Materials Used to Make Strong Desk Legs

Autonomous
|
Jun 10, 2023
349 Views
Did you know that desk legs play a significant role in determining the durability and stability of your table? That's right, having strong desk legs is crucial if you want a sturdy base for your home office desk.  
However, why are desk legs so important, you ask? Well, for starters, they provide a solid foundation for your table, ensuring that it can withstand all kinds of movement or pressure.  
Strong legs will prevent wobbling or tilting even if you load up your desk with heavy equipment or constantly adjust the height. Of course, the standing desk frame should also be durable enough to withstand years of usage.  
The Importance of Sturdy and Strong Legs for Your Desk
Whether you are working on a stand-up desk or a traditional study table, the last thing you need is your workspace collapsing and causing damage or frustration. 
Balance
This is why a sturdy base is essential. It can make the desk or table durable and long-lasting. Without leveled legs, your workstation can wobble or lose balance, and nobody wants that kind of distraction in their work. 
Adjustability
If you're planning on getting a standing desk or an adjustable table, having strong legs is even more crucial. Smart desk frames need durable legs to support the weight of the desktop and to keep it steady while you adjust the height.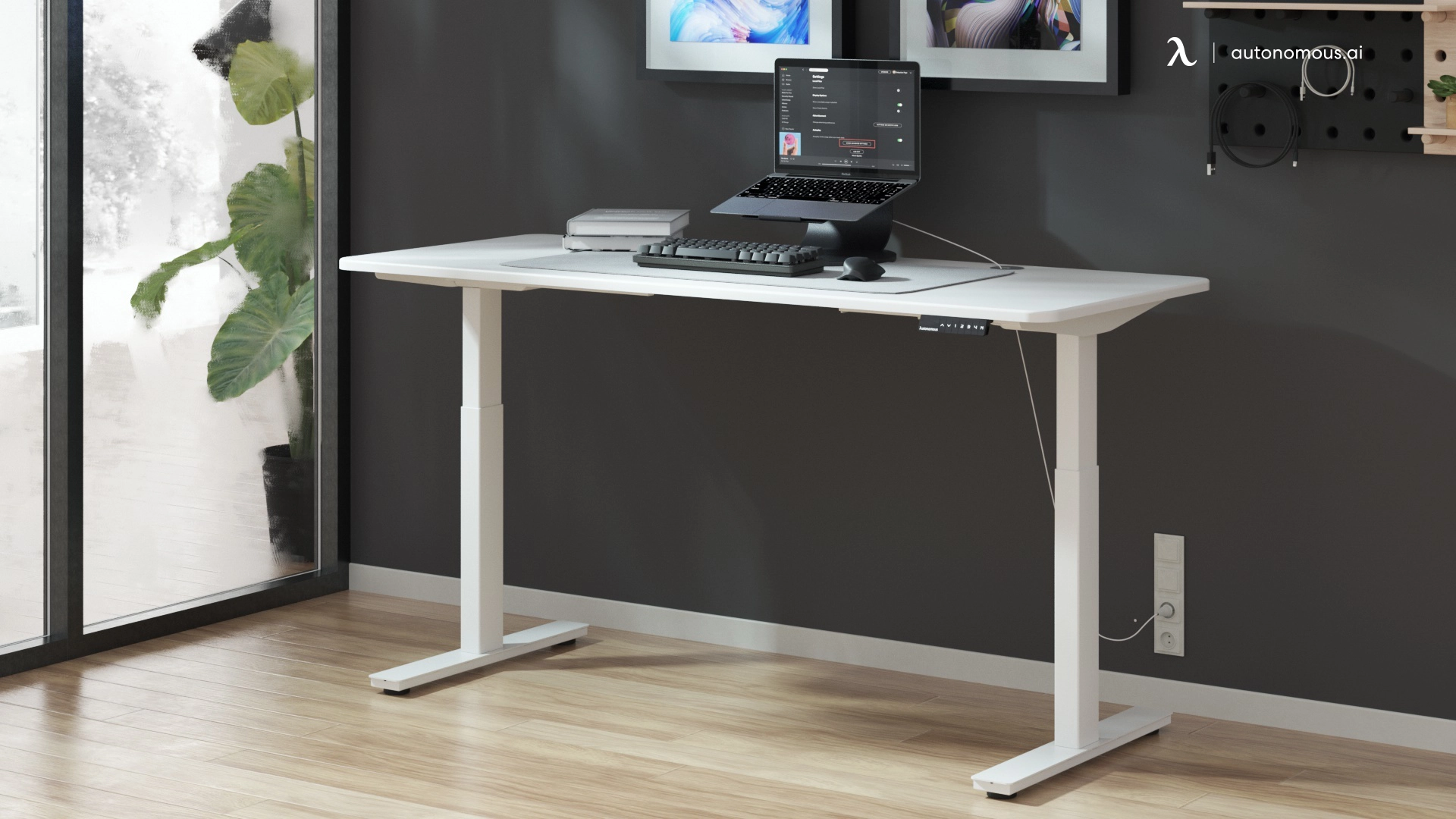 Five Common Materials Used to Make Durable Desk Legs
If you're in the market for a long-lasting L-shaped standing desk, then you know that strong legs are essential for a sturdy base.  
However, with so many different materials and desk sizes to choose from, it can be tough to figure out which ones are right for you. With the right desk leg material, you can create a workstation that will last for years to come. 
1. Natural Wood
Wooden legs have been a staple in furniture-making for centuries and for good reason. Strong and durable woods such as oak, maple, and cherry are perfect for creating a sturdy base. Plus, the unique grain finish of each piece adds a touch of high-quality class to any desk. If you're looking for a natural and classy option, wooden legs are definitely for you.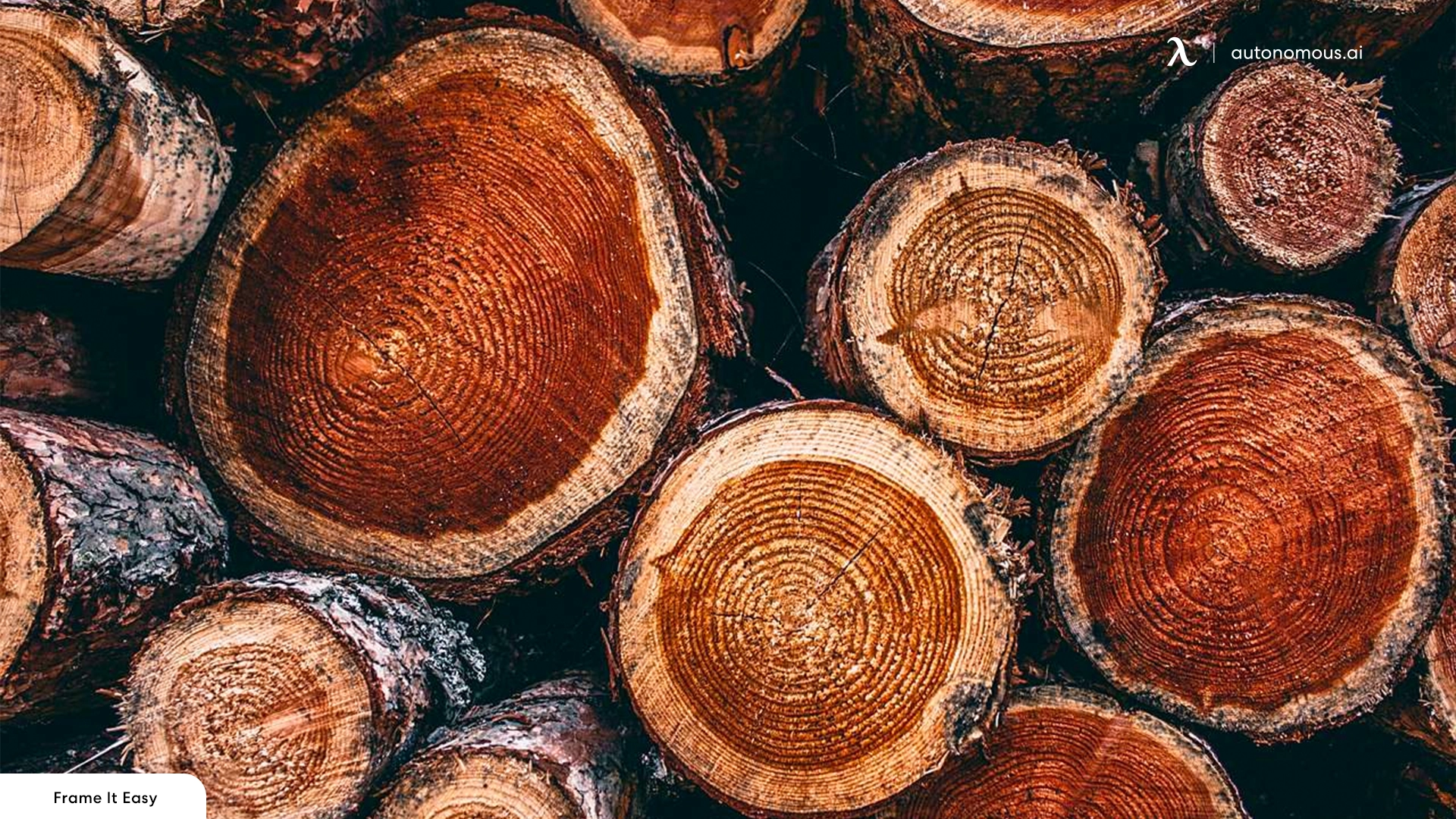 2. Cast-iron
This is another strong option for a standing desk leg material. Sturdy and capable of lasting for years to come, cast iron legs can withstand all terrains and make for a strong base.  
Plus, it's resistant to rust and can hold out against the elements. However, you need to know that cast iron is quite heavy and may not be ideal if you're looking for a lightweight option. 
3. Aluminum
On the other hand, for something highly versatile and long-lasting, aluminum is a great option. It's heavy-duty but still lightweight compared to cast iron.  
Unlike its iron counterpart, aluminum doesn't rust easily, making it an excellent option for all environments. You can also expect a unique, modern, and innovative design with this desk leg material, making it perfect if you're looking for something outside the box!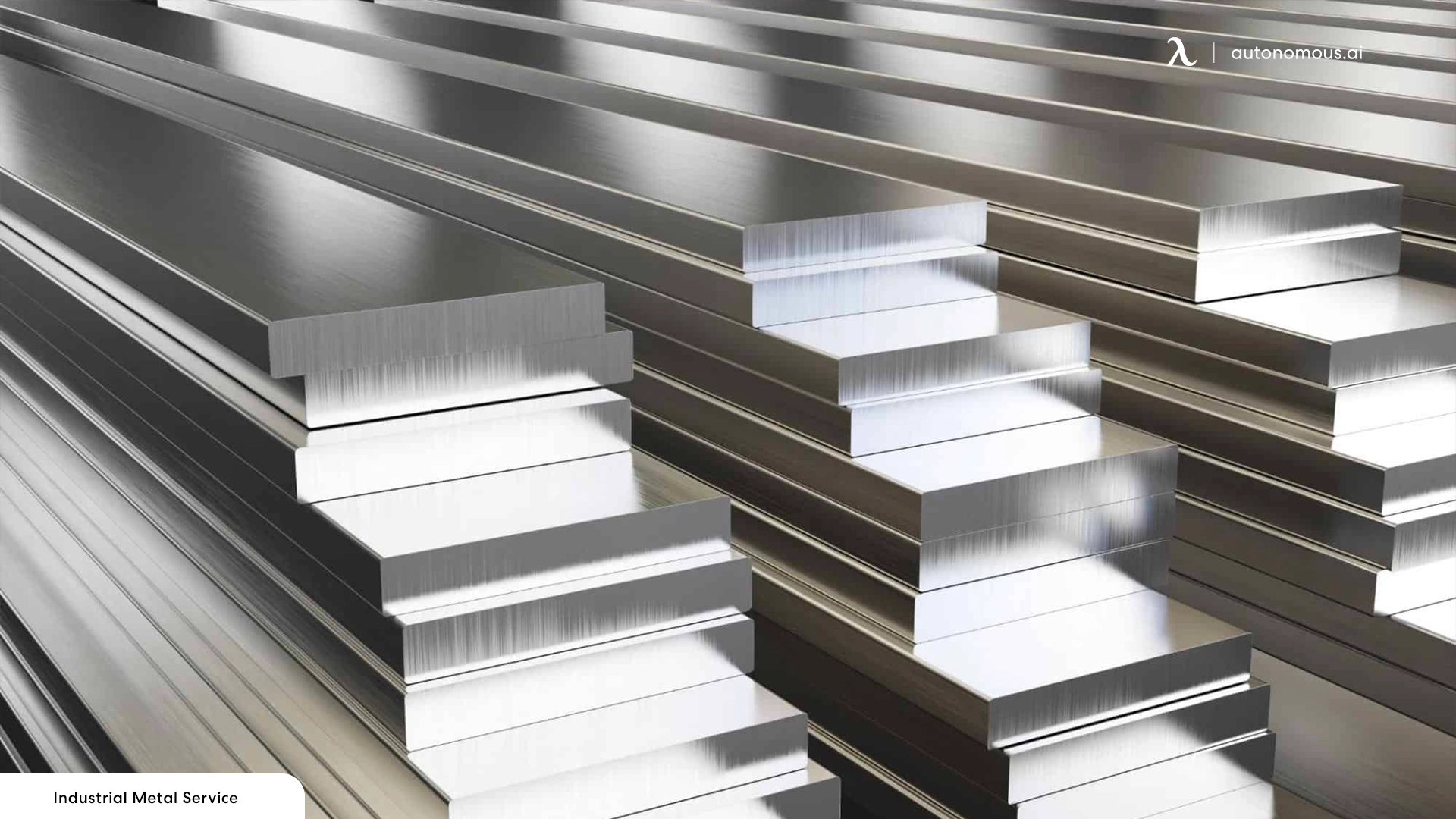 4. Epoxy-steel
If you're looking for a competitively priced option that's both modern and highly durable, then epoxy steel might be the choice for you. This material's unique design means it's highly resistant to rust and other elements.  
However, the downside is that epoxy steel can oxidize if scratched, so you'll need to be careful to keep it in good condition. On the bright side, this standing desk leg material is very lightweight. 
5. Nickel-plated Steel
Finally, nickel-plated steel is an affordable, lightweight, and highly rust-resistant option. This material offers a relatively low-cost and easy-to-maintain alternative. It's a solid choice if you're looking to add a straightforward table-leg design to your workstation.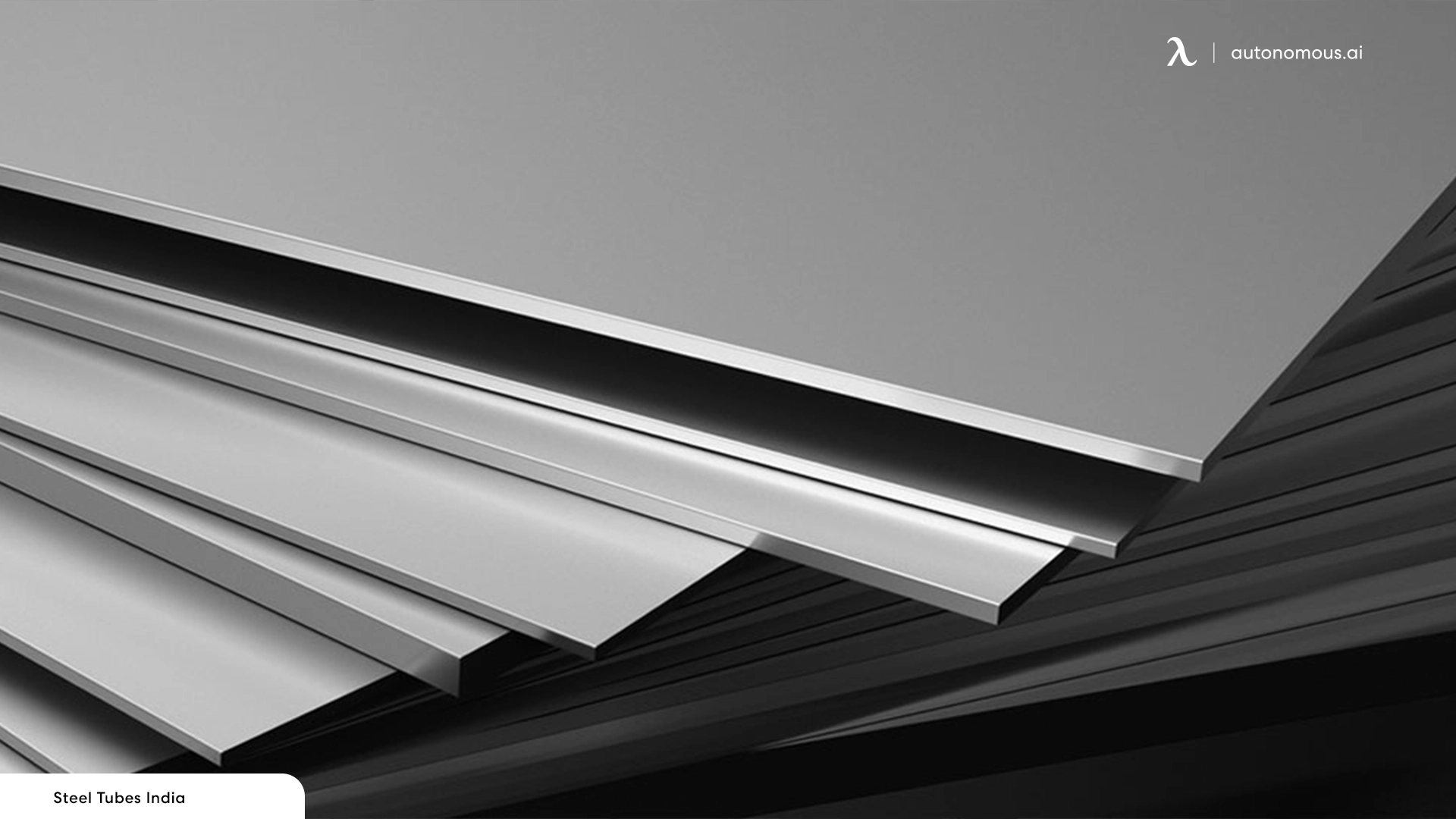 Tips for Choosing the Best Desk Leg Materials
Whether you're looking for unique table leg ideas for your dining table, desk legs for your workspace, or simply need some inspiration for side benches in your living space, we've got you covered with our helpful tips below. 
Consider Your Needs and Preferences
This is the first thing you need to do. What type of style are you looking for in your décor? Do you have children and need to consider their safety?  
On the other hand, do you need a sophisticated standing desk-return style workstation or something more fun and playful? These factors will help you decide on the right materials for your table legs. 
Choose the Material
Once you have your preferences in mind, it's time to consider the material of your table legs. Wood is a classic choice for an elegant and timeless look. On the other hand, aluminum and epoxy steel are modern and minimalistic.  
You should also match your table leg design with your aesthetic. Desks are essential to your décor, and they can enhance or ruin your space's overall look.  
Think about other items and colors in the room, such as tiles, furniture pieces, and walls, and make sure your desk legs complement your existing decor. 
Decide on the Shape of the Legs
The shape of the desk legs is crucial in determining the aesthetic of your table. Carved, curved, and turned legs make your furniture look sophisticated and stylish. On the other hand, desk stands with wheels are perfect if you need to move your furniture around frequently. 
Also, if child safety is a concern, consider desk legs with cylindrical edges or balls to prevent injuries.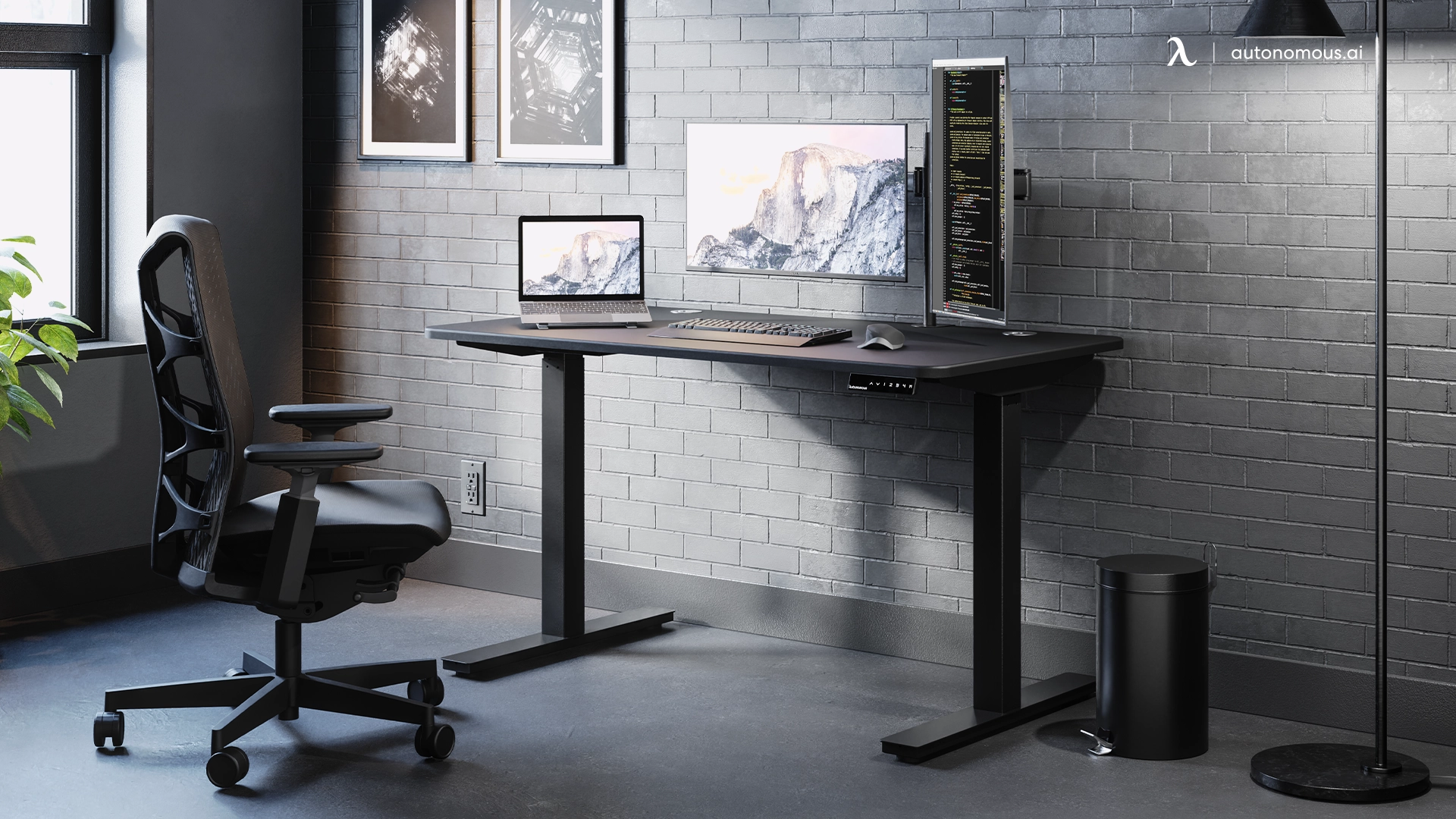 The Best Standing Desks with Durable Legs
Standing desks are a game-changer for those who spend hours working in one place. They promote better posture, reduce back pain, and increase productivity.  
However, not every standing desk kit is equal. You want one that has durable legs to hold up with you during those long work hours. Enter Autonomous products.  
This company specializes in innovative workstations, and it offers some of the best products on the market. 
1. Autonomous SmartDesk Pro
Meet the Autonomous SmartDesk Pro - the ultimate workstation for those who demand productivity and comfort in one package!  
This standing desk features adjustable legs to cater to your preferred height. It's the perfect solution for those who want to work comfortably without being confined to a traditional sitting position. 
On top of that, it also comes with four programmable settings that allow you to save your preferred height for quick and easy adjustments. This feature is perfect for those who work in a team because it allows multiple users to use the same desk with different settings. 
The Autonomous SmartDesk Pro uses a dual electric motor that operates at a whisper-quiet 40dB. It has a load capacity of 310 lbs., making it perfect for heavy-duty use. 
On the other hand, the SPCC steel frame and desk leg design provided a stable base for the workstation, ensuring that it won't wobble or tip over.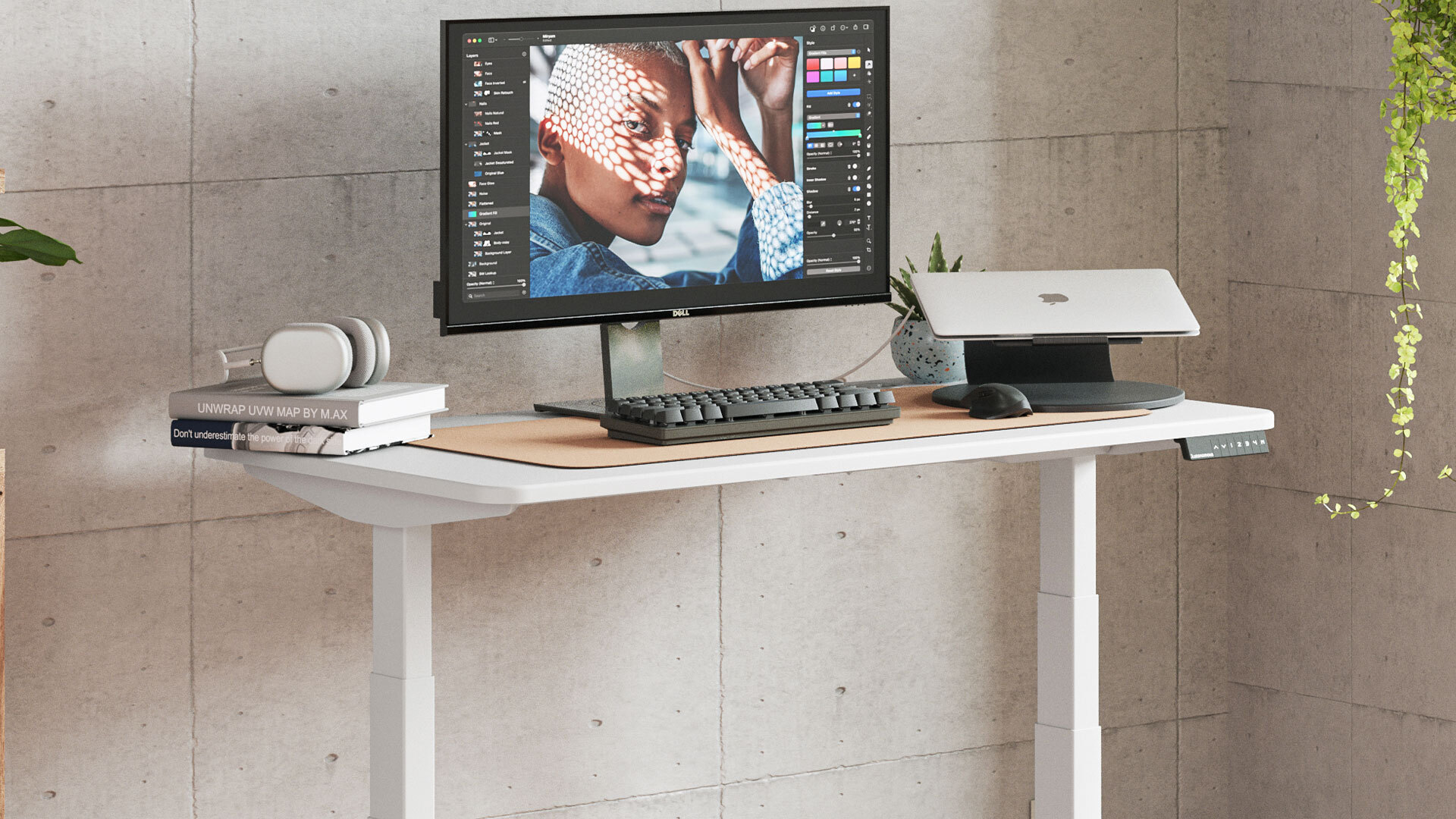 Top dimension
Small Top: 43"L x 24"W x 1"H
Classic Top: 53"L x 29"W x 1"H
XL Top: 70.5"L x 30"W x 1"H
Frame dimension
27.5"W x 40" - 73"L
Height range
With top: 29.4" - 48"
Without top: 28.4" - 47"
Materials
Top: Warp-proof, MDF wood, natural Bamboo
Frame: SPCC steel
Colors
Top: White, Black, Walnut, White Oak, Bamboo
Frame: White, Black, Grey
Weight capacity
265 lbs
Warranty
5 years for frame
1 year for top
2. Autonomous SmartDesk Core
Have you ever been stuck in your seat for hours on end, staring at your computer screen and feeling like your body is turning to mush? 
Say goodbye to sore backs and stiff necks – the SmartDesk Core can be adjusted to the perfect height for you, whether you want to sit or stand. With an adjustable desk leg design, this workstation gives you the freedom to choose how you work. 
Boasting a moderate load capacity of 265 lbs., this product is built to last. It also has a dual motor and two-stage frame that makes adjusting the height a breeze. Also, with the four programmable settings, you can switch from sitting to standing (or any height in between) with just the touch of a button. 
Plus, it's super quiet – it only makes 50 dB of noise, so you won't disturb your coworkers (or family members if you're working from home).
However, it's not just about looks and convenience – the SmartDesk Core is also made with quality materials. The frame is made of SPCC steel, which means it's strong and durable. On the other hand, the desktop is made from MDF wood, which is warp-proof and will stand up to years of use.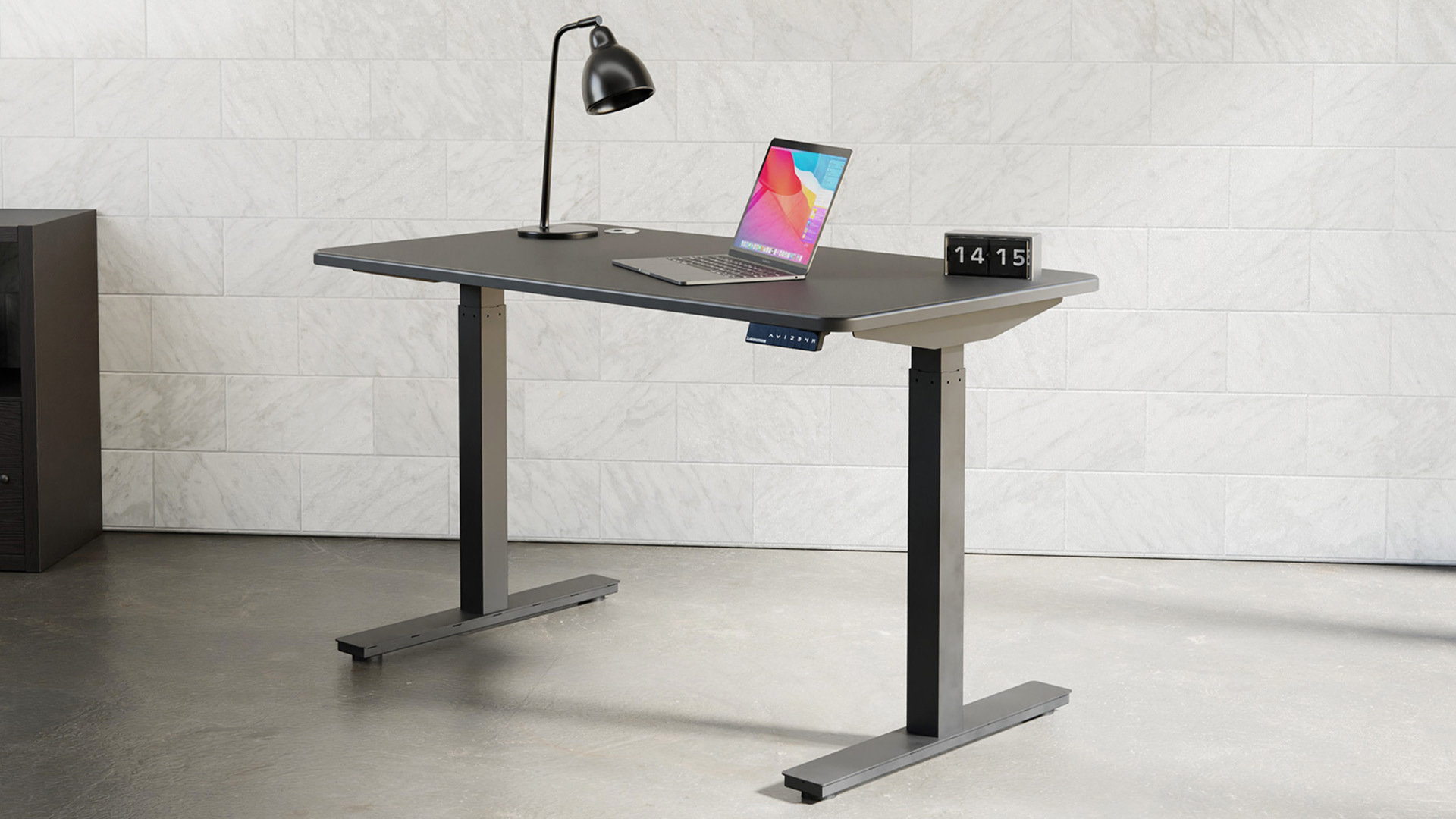 Top dimension
Small Top: 43"L x 24"W x 1"H
Classic Top: 53"L x 29"W x 1"H
XL Top: 70.5"L x 30"W x 1"H
Frame dimension
27.5"W x 40" - 73"L
Height range
With top: 29.4" - 48"
Without top: 28.4" - 47"
Materials
Top: Warp-proof, MDF wood, natural Bamboo
Frame: SPCC steel
Colors
Top: White, Black, Walnut, White Oak, Bamboo
Frame: White, Black, Grey
Weight capacity
265 lbs
Warranty
5 years for frame
1 year for top
3. Autonomous SmartDesk Connect
The SmartDesk Connect comes packed with features that make it stand out from the competition. Firstly, it has four programmable settings that allow you to easily adjust the height of the desk according to your preference.  
Plus, it comes with an upgraded electric motor that operates at a low volume of 40 dB for a peaceful workspace. 
Additionally, the SmartDesk Connect has a maximum weight capacity of 350 lbs. It can easily handle all your office essentials. The high-quality MDF wood desktop paired with the classic finish gives it a smooth and elegant look that is perfect for any workspace.  
Also, because of its SPCC steel frame and durable legs, you can rest assured that it will last you for years to come! The easy-to-use button allows for effortless and smooth height adjustments, while the sturdy base provides a unique and comfortable workspace.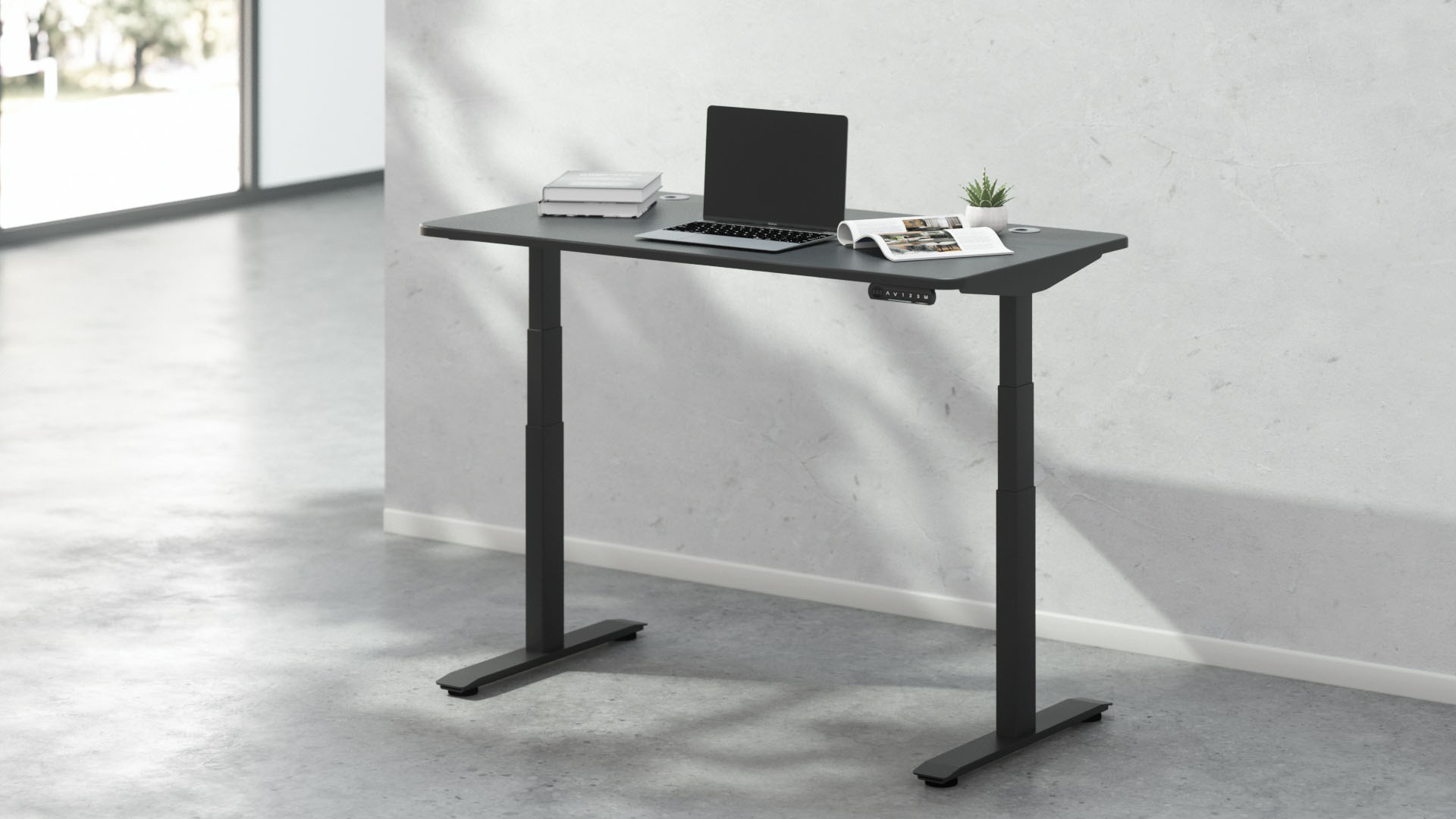 Top dimension
Classic top: 53"L x 29"W x 1"H
XL top: 70.5"L x 30"W x 1"H
Frame dimension
40" - 73"L x 27"W x 23.6" - 49.2"H
Materials
Classic top: High-quality MDF wood (White/Black); Natural Bamboo
XL top: High-quality MDF wood (White/Black)
Frame: SPCC steel
Colors
Top: White, Black, Dark Bamboo, Pink, Teal, Blue
Frame: White, Black, Grey
Weight capacity
350 lbs
Warranty
7 years for square leg frame
5 years for round leg frame 
1 year for top
Frequently Asked Questions
When it comes to choosing the perfect desk for your needs, the legs are just as important as the tabletop.  
Not only do they provide stability and support, but they can also add a touch of style to your workspace. Here are some frequently asked questions about desk legs to help you make the best choice for your home or office setup. 
Are metal legs more stable than wooden legs?
While both metal and wooden legs are sturdy in their own ways, the former option tends to be more stable. This is because metal is a stronger material, which means it can handle heavier weight and more pressure without bending or warping. 
Can plastic legs withstand heavy weight?
Plastic legs can be a good option for those on a budget or who want a lightweight desk, but they may not be as suitable for heavier equipment. While some plastic legs are reinforced with metal or other materials for added stability, checking the weight limit before purchasing is essential. 
Are glass legs suitable for outdoor use?
Glass legs can add a contemporary touch to any workspace, but they are not recommended for outdoor use. This is because they are more fragile than other materials and can shatter if exposed to extreme temperatures or weather conditions.
How many table legs do you need for the most stability?
The number of legs needed for stability depends on the size and weight of your DIY gaming desk. When it comes to smaller workstations, for example, two legs may be enough.  
However, for larger workstations, four legs are usually the most stable option. If you're unsure how many legs your desk needs, consulting with a professional is always best.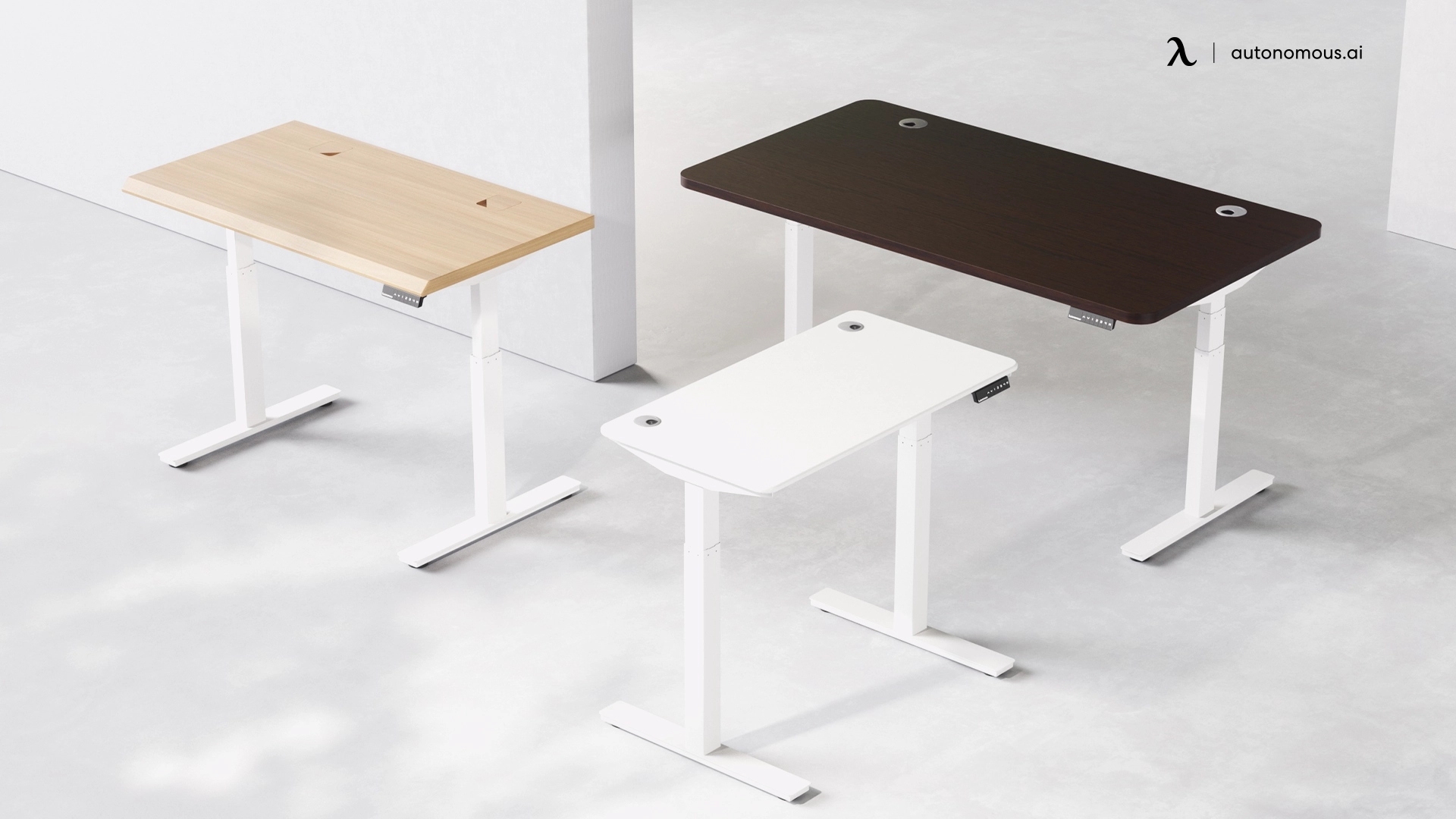 Why are my table legs wobbly?
Unstable table legs can be frustrating and even dangerous, but fortunately, there are several ways to fix the issue.  
One common cause of wobbling is uneven flooring, so try using shims or adjusting the legs to level the desk. Tightening screws and bolts can also help, as can adding reinforcement brackets or angled supports. 
Another easy fix is to use self-adhesive felt pads on the bottom of the legs to create a more stable base. 
What should I do to stop my table legs from wobbling?
If your DIY standing desk legs are still wobbly after trying the above solutions, it may be time to replace them with new, more stable legs. Look for stands made from sturdy materials like metal or solid wood, and make sure they are the correct height and weight capacity for your needs. 
Table leg ideas and designs - What are my options?
If you're looking for something a little more stylish than standard desk legs, there are plenty of options to choose from.  
From sleek metal legs to rustic wooden stands, there are designs to suit any style. You can also opt for glass or acrylic legs, which can add a modern touch to any workspace.
Final Words
Strong desk legs offer support for your workstation and equipment. Over time, your desk may start to bow or sag under the weight of your computer, papers, and other office supplies. 
Durable desk legs prevent this from happening, giving you the ultimate peace of mind, and preventing the need for constant repairs or replacement. 
Let's not forget about the aesthetics. Strong and stylish desk legs can add a unique touch to any office or workspace. Whether you're into minimalist designs or bold colors and patterns, there are endless table leg ideas and designs to choose from.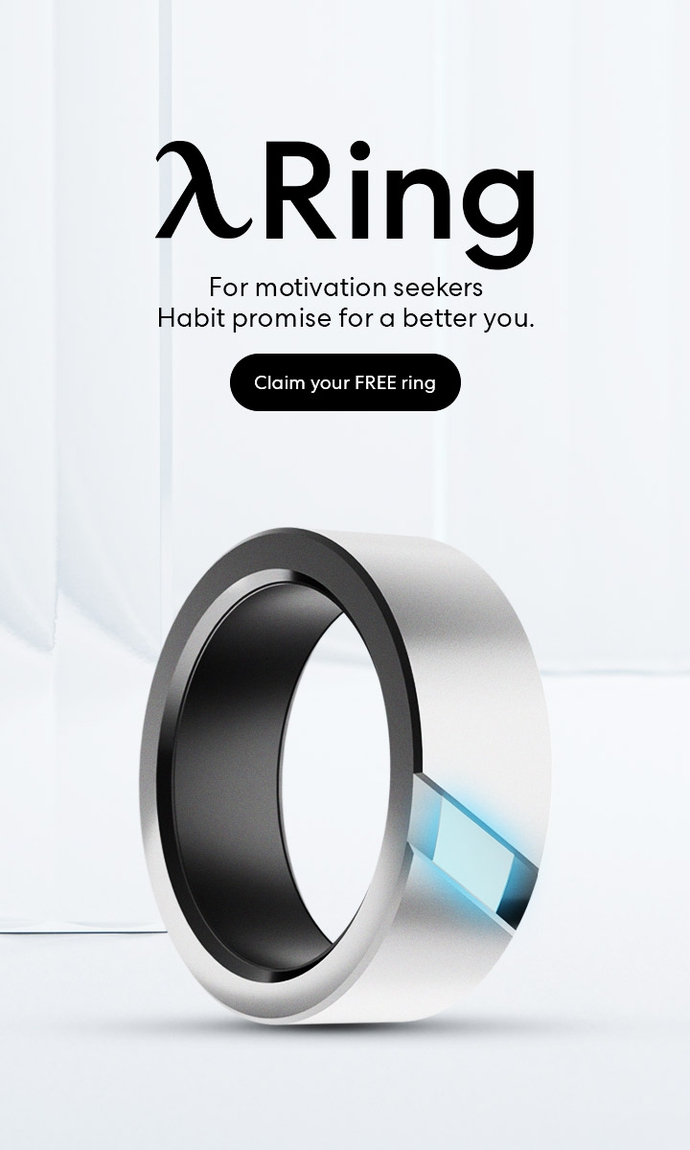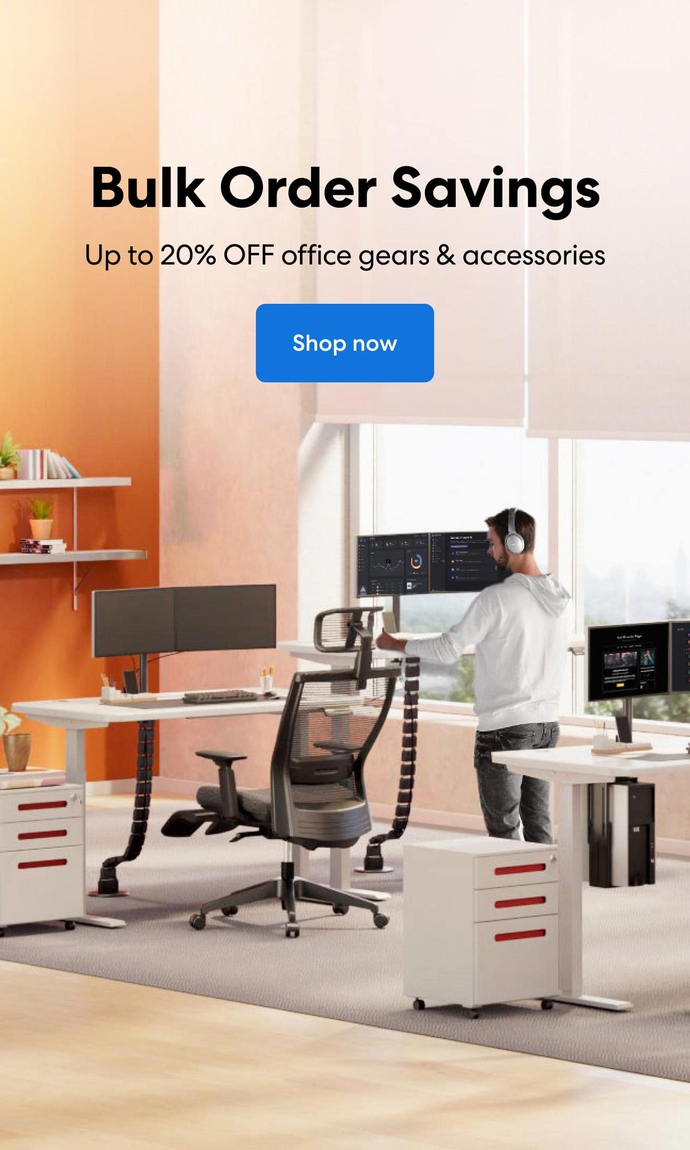 Subcribe newsletter and get $100 OFF.
Receive product updates, special offers, ergo tips, and inspiration form our team.