Smart Products
What Is Office Desk Return? Should I Choose Left or Right Return?
5,126 Views
If you're looking for an L- or U-shaped desk online, you may want to know what kind of return you require for your office before you buy. A "desk return" is the piece of one of these workstations that connects to the main computer desk and expands away to one side. 
What is a desk return? The return, which connects the main desk to the credenza on a U-desk, is often referred to as a bridge. It might be difficult to buy a desk with a return online, so keep these ideas in mind before making your final decision. 
Left-sided, right-sided, or reversible returns are available in L-shaped and U-shaped desks. The position of the return about your body while seated at the main desk determines whether it is right or left. In other words, a left-hand return desk is on your left side. A right-hand return desk is on your right side when you are seated at the main counter. 
A reversible return can be placed on either the left or right side of the main desk, depending on your preference. However, on many desk types, the office desk return can only be attached to one side or the other, so check the product description carefully before choosing. To determine whether you want a left- or right-handed return desk, measure your workplace and imagine where your desk can go in the room.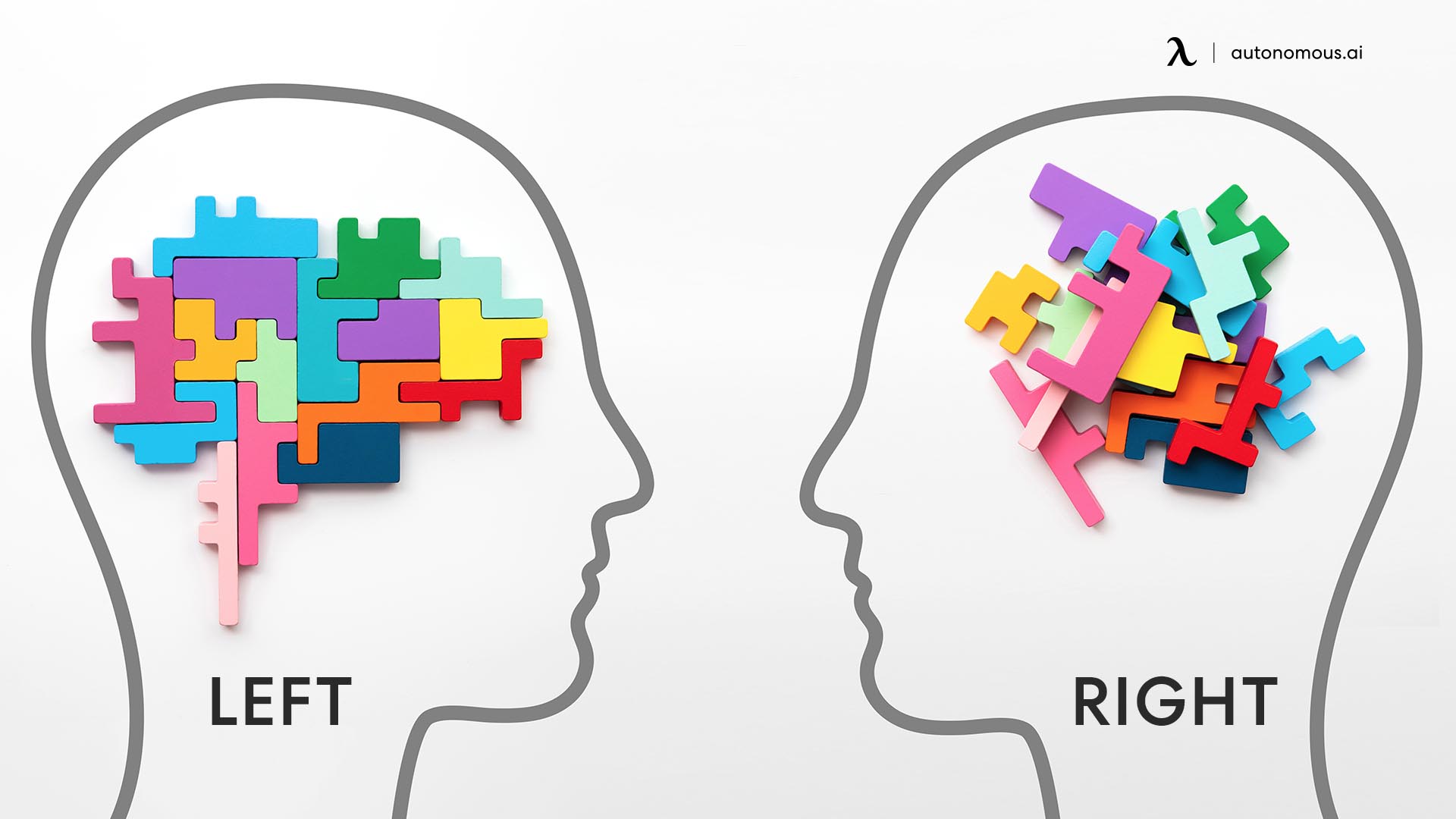 Choosing a certain form of return is mostly a matter of personal preference; nevertheless, space constraints in your home or business may require you to choose one over the other. You should consider the desk's total proportions. 
Remember that the overall width of an L-shaped or U-shaped desk is the same as the main desk's width. The length of the office desk return plus the depth of the main desk equals the total depth of an L-shaped desk setup. The length of the return plus the depth of the main desk plus the depth of the credenza equals the total depth of a U-shaped desk. 
Another thing to think about is how useful the desk return can be in your day-to-day professional life. Users are usually better at ease when employing a return that corresponds to their dominant hand. Other functions of your office, such as a computer area or guest space, may also need to be accommodated. 
Should You Choose Left or Right Return?
Determine How You May Use the Desk
When choosing a left-hand return desk or a right-hand one, let's determine what you are using your desk for before you start looking for a proper office desk return. Are you performing a lot of work that demands a large surface, such as artistic or financial work? Or do you spend most of your time on your computer or laptop? Begin by determining how you want the desk to serve you. 
When Using a Computer Is Your Main Objective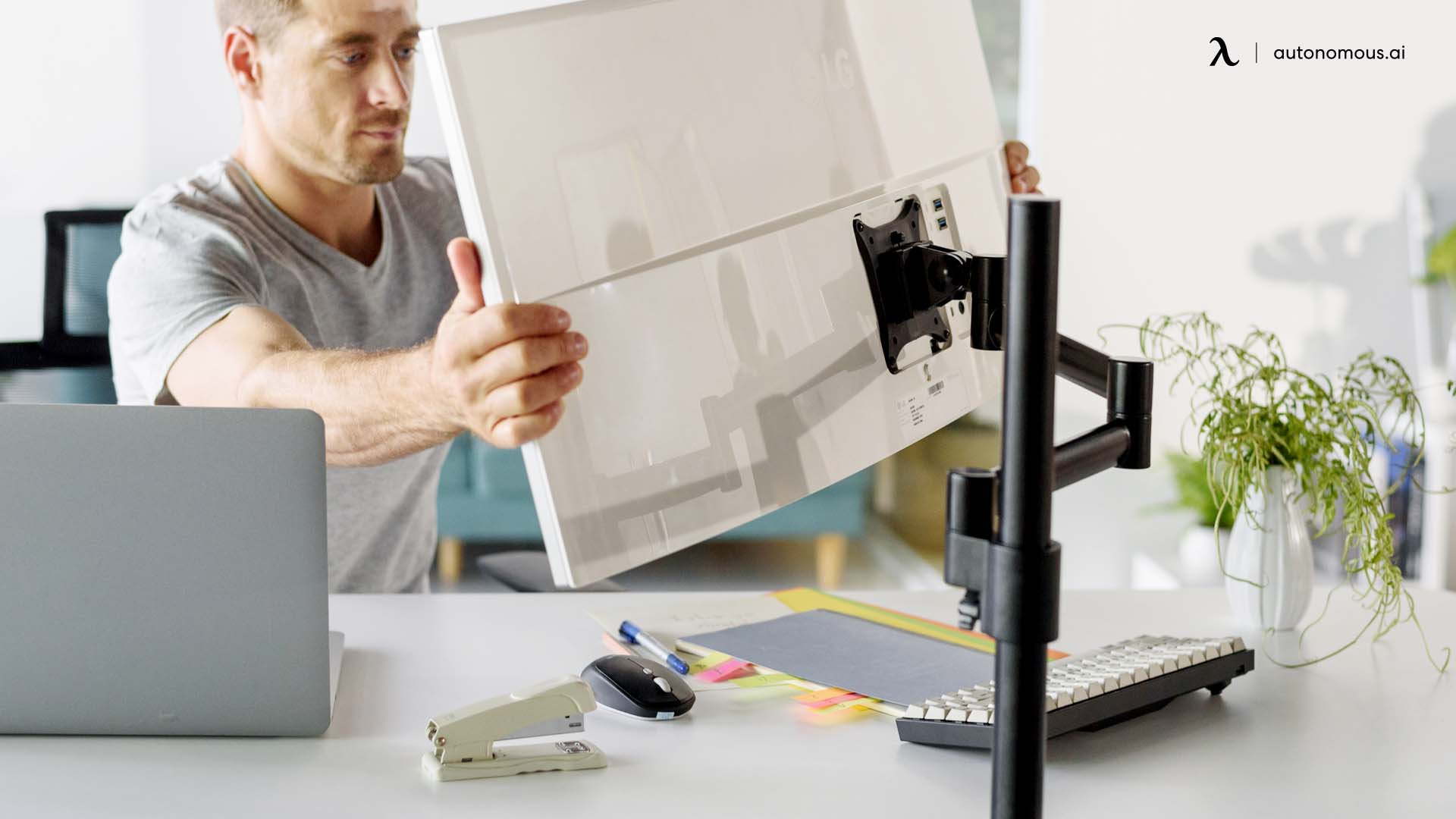 Are you utilizing a desktop computer or a laptop with a monitor? Laptops, by definition, take up less room, so you can get away with a smaller computer desk. 
If you're working with a desktop or many monitors, you may need a longer, broader desk with cord management, and possibly an evening desk with a keyboard tray. A L-shaped gaming desk with a gaming desk setup may be ideal. Determine where plug points are to where the desk may be positioned, ensure the desk return chosen does not block off access to plug points 
If You Have a Lot of Files and Paperwork to Deal With
You can benefit from a large home office desk or one with drawers and storage. You may probably need a space to stack, organize, and store your paperwork, as well as a location to keep your writing utensils organized (like a drawer). You should also consider a workstation height that allows you to comfortably extend your arms while working. The desk return would be beneficial as it allows for extra storage space for files and paperwork. 
Some Workstations May Require Both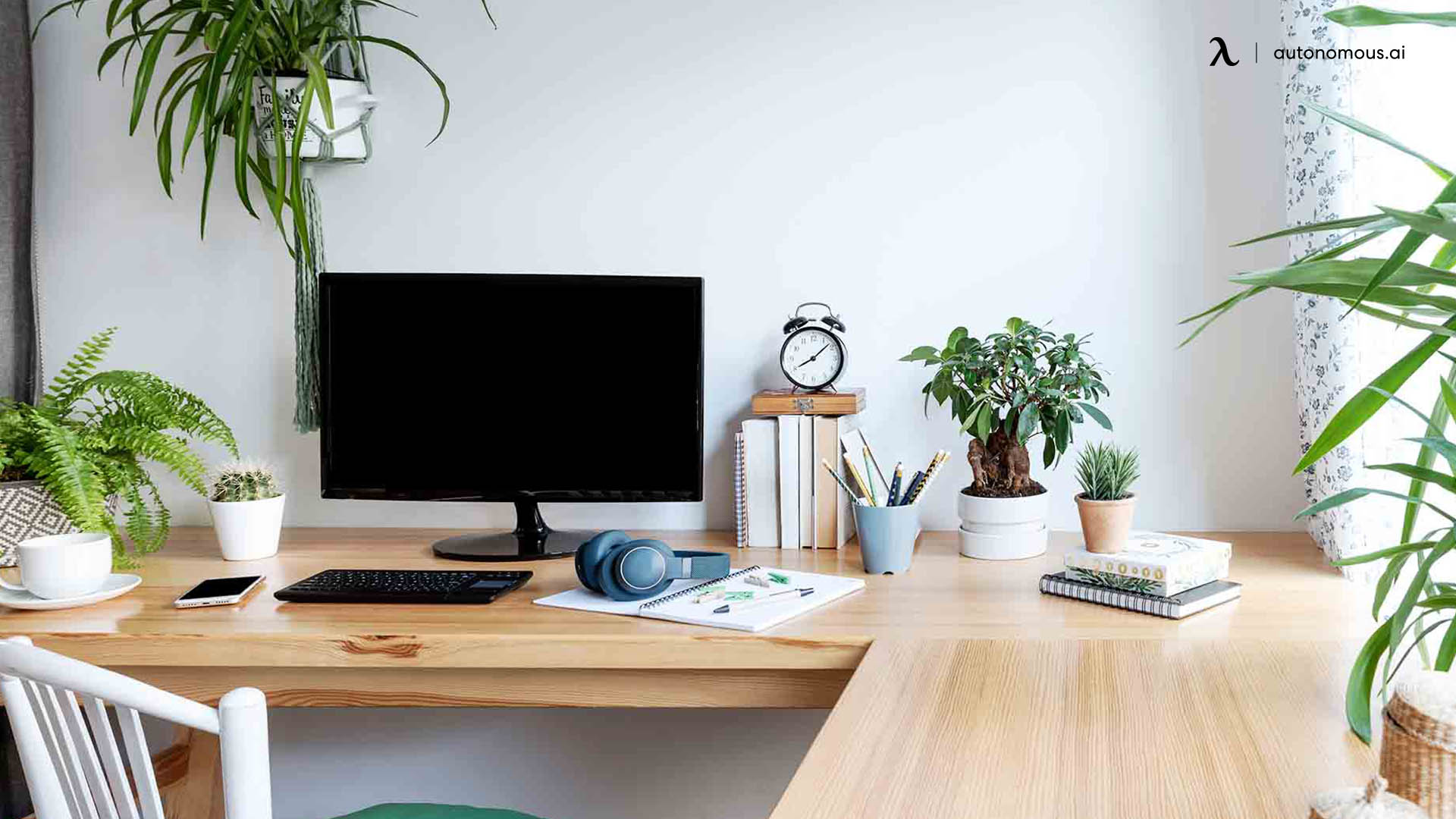 So, do you want a right-hand return desk or left-hand return desk? Consider workstations that can accommodate all our office supplies and paperwork. The trick is to pare down your work materials. There should be only a few necessities that you maintain on your desk surface—laptop and monitor, notebooks, documents, and so on. Then think about the size of your desk and what you may need from there. 
Consider the Size of Your Area
If You're Short on Space
Perhaps all you have is a closet, a nook in your living room, or a small space next to your bed. On the other hand, you might have a vast workplace and a little desk along one wall would feel weird. Take note of the size and peculiarities of your room, as well as the exact location of your desk. Look at our small home office design advice if you're working with limited space. 
Remember to measure and check for any physical limitations in getting a desk into your area, such as the width and breadth of your doorways, stairwells, and so on. Establish the desk return dimensions to get an idea of how the desk may fit into the area. 
Get a Feel of the Shape of Your Desk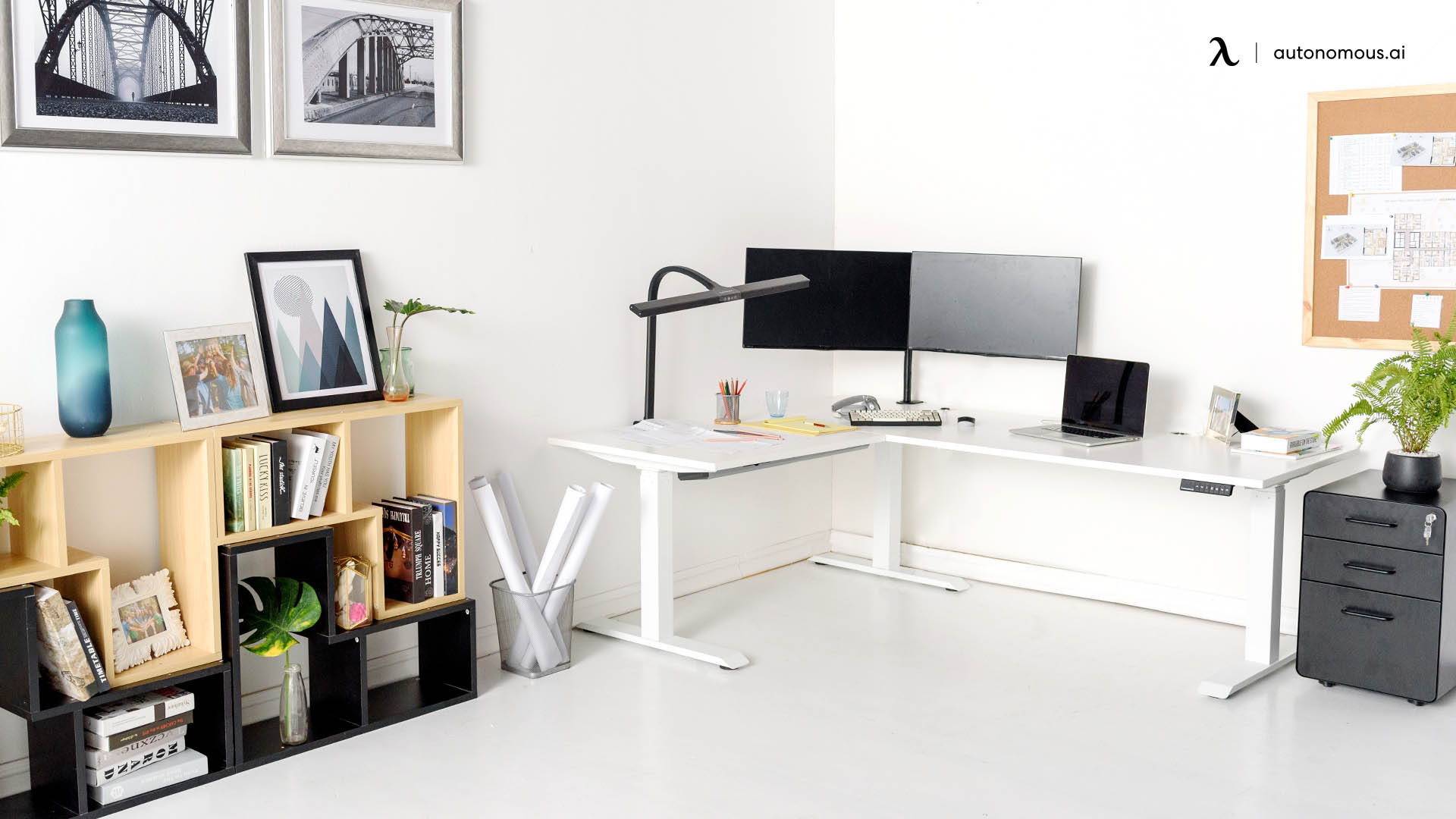 After you've determined the size of the space you are working with, consider which desk shape as the desk return dimensions may work best. 
In a small office, for example, an L-shaped desk could be used to utilize a corner area. Perhaps you require something even smaller, such as a corner desk. A U-shape desk, on the other hand, is appropriate for a large office with a lot of surface space. Get a firm grasp on the desk shape and layout you require for an office desk return, as this may have an impact on the rest of the office furniture you bring in. 
Consider Your Storage Requirements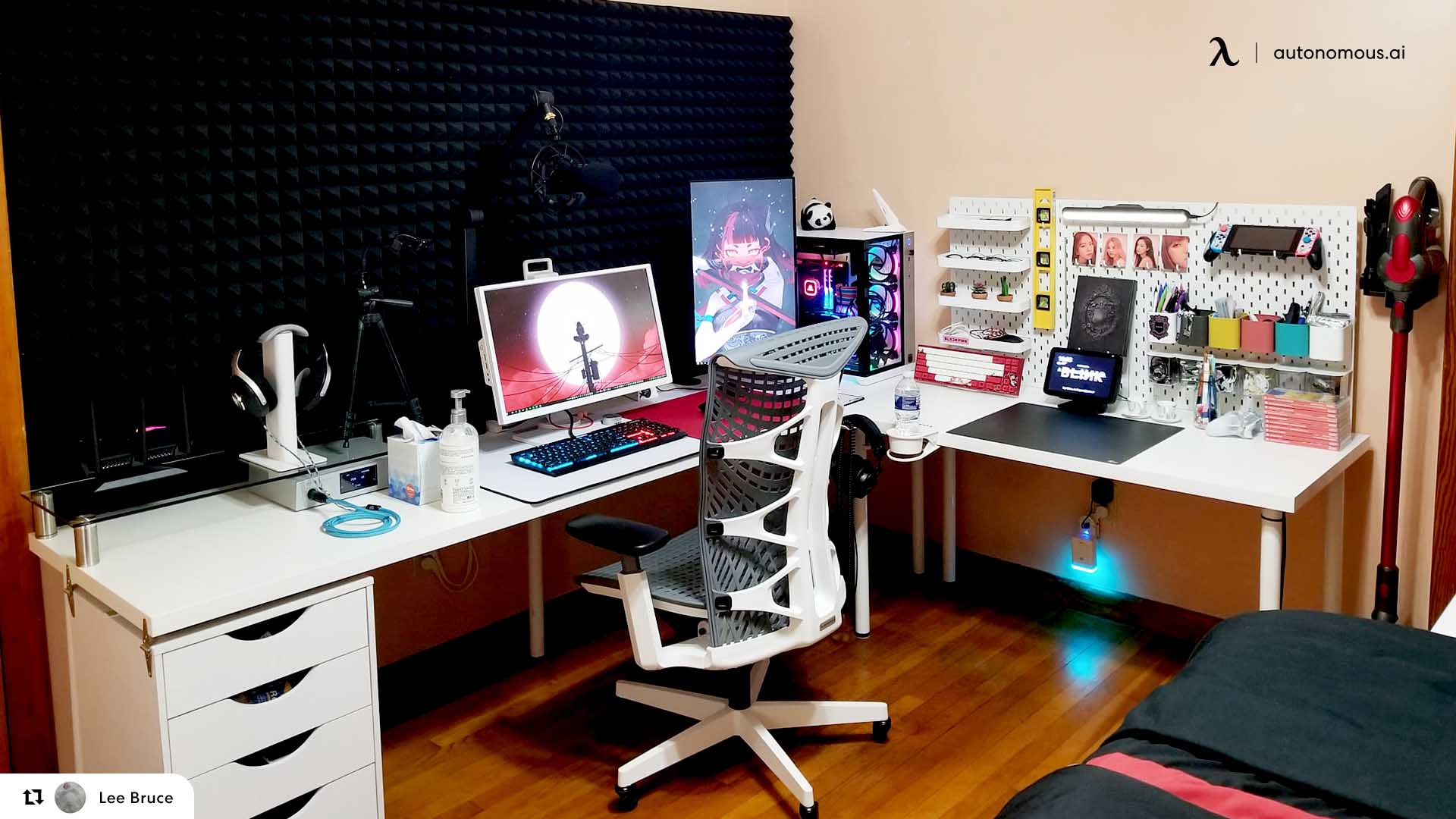 Storage is an important factor when you decide on your desk return. It's time to think about storage now that you've figured out your desk space, size, and form. 
To begin, consider whether you may need a small desk with open storage or one with drawers and built-in storage to keep things organized. 
If you have a small office, for example, you might want to look at ladder desks with suitable desk return dimensions, which give vertical storage while saving horizontal and floor space. Similarly, if your office is small, you may want to consider a console-style desk, which takes up less space. 
If you need some extra storage, search for a desk that has either no drawers or a single drawer for tiny objects such as pens, notepads, mail, and so on. You may have to keep goods in other office furniture and must-have office accessories, such as bookshelves, cabinets, and bins if you have limited storage. Another alternative is to select a workstation with sufficient under-desk space to accommodate a small filing cabinet or baskets. 
Look for a desk with medium storage with multiple drawers or a built-in file cabinet that is connected. Many larger home office desks, such as L-shaped desks, come with shelving units attached, so if you need to spread out your work across multiple surfaces, it can be worth investing in a whole system. 
If you need a lot of storage, search for a desk with proper desk return dimensions that has several huge and deep drawers, as well as desks with large file cabinets on both sides. To maximize wall space for storage, you could wish to put an open shelf above your workstation. You should also select a workstation with a broad surface area for office desk decor. 
Ergonomics Is Important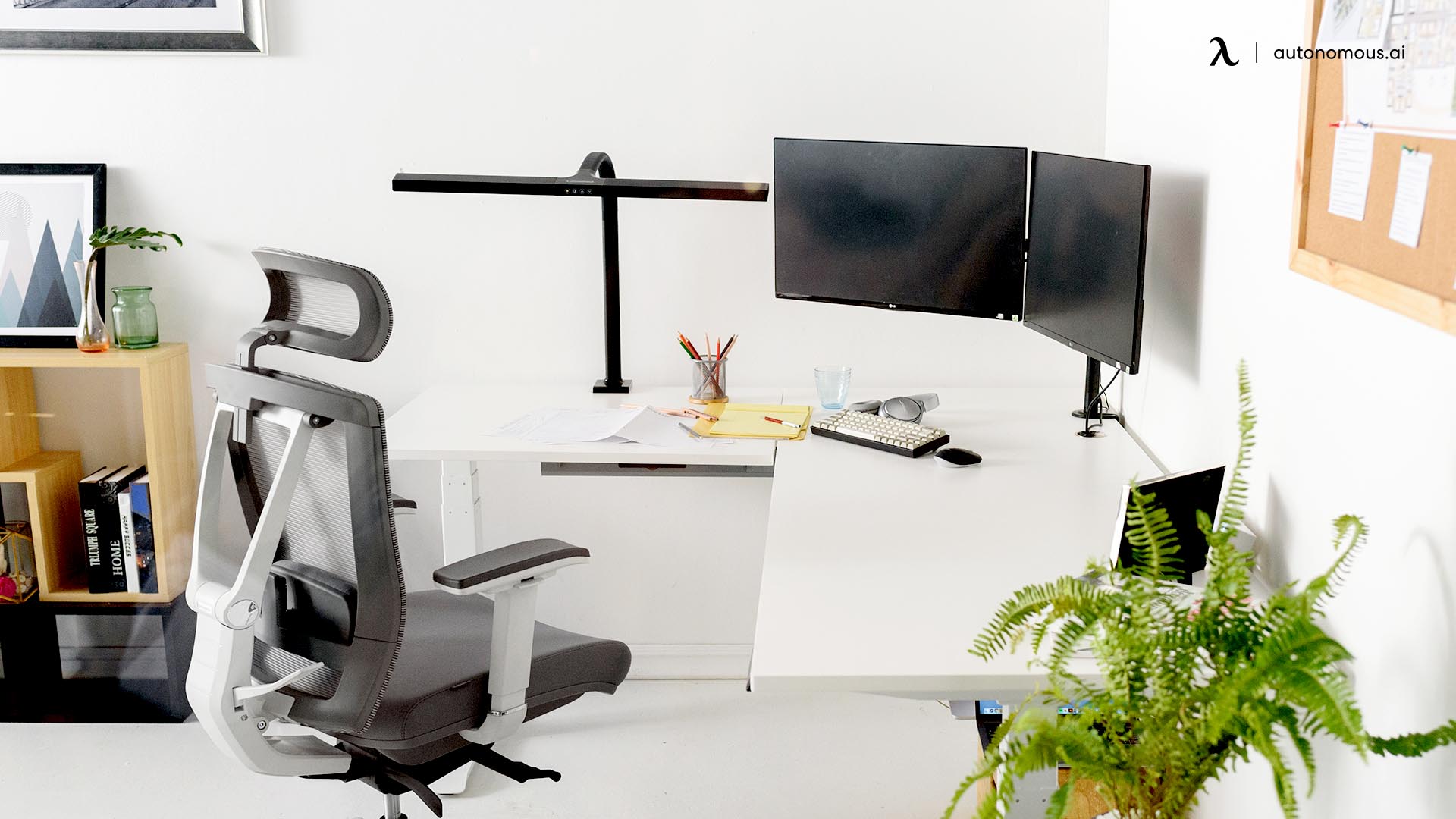 Now it's time to think about your working style because how you work affects the desk you choose. To begin, do you prefer to work standing or sitting? 
If you want to be active rather than sit for long periods, an electric standing desk that can be adjusted up or down could be ideal for you. A corner standing desk or a L-shaped standing desk can be terrific solutions. However, if you want to sit and relax while working, make sure you choose a home office desk with enough legroom to accommodate a large, comfortable desk chair. 
Are Separate Work Zones Required?
You need to answer this when considering a desk return. Is it necessary for you to swivel between monitors or have everything in front of you? Do you require separate workplaces, such as one with a computer and monitor on one side and another with a surface for documents on the other? 
Decide about what is most productive for you. If your job requires you to swap gears frequently, an L-shaped or U-shaped workstation may be ideal with proper desk return dimensions. If you want to have all your work and displays in front of you, choose a long enough computer desk to fit everything on one surface. 
What About the Comfort of Your Arms?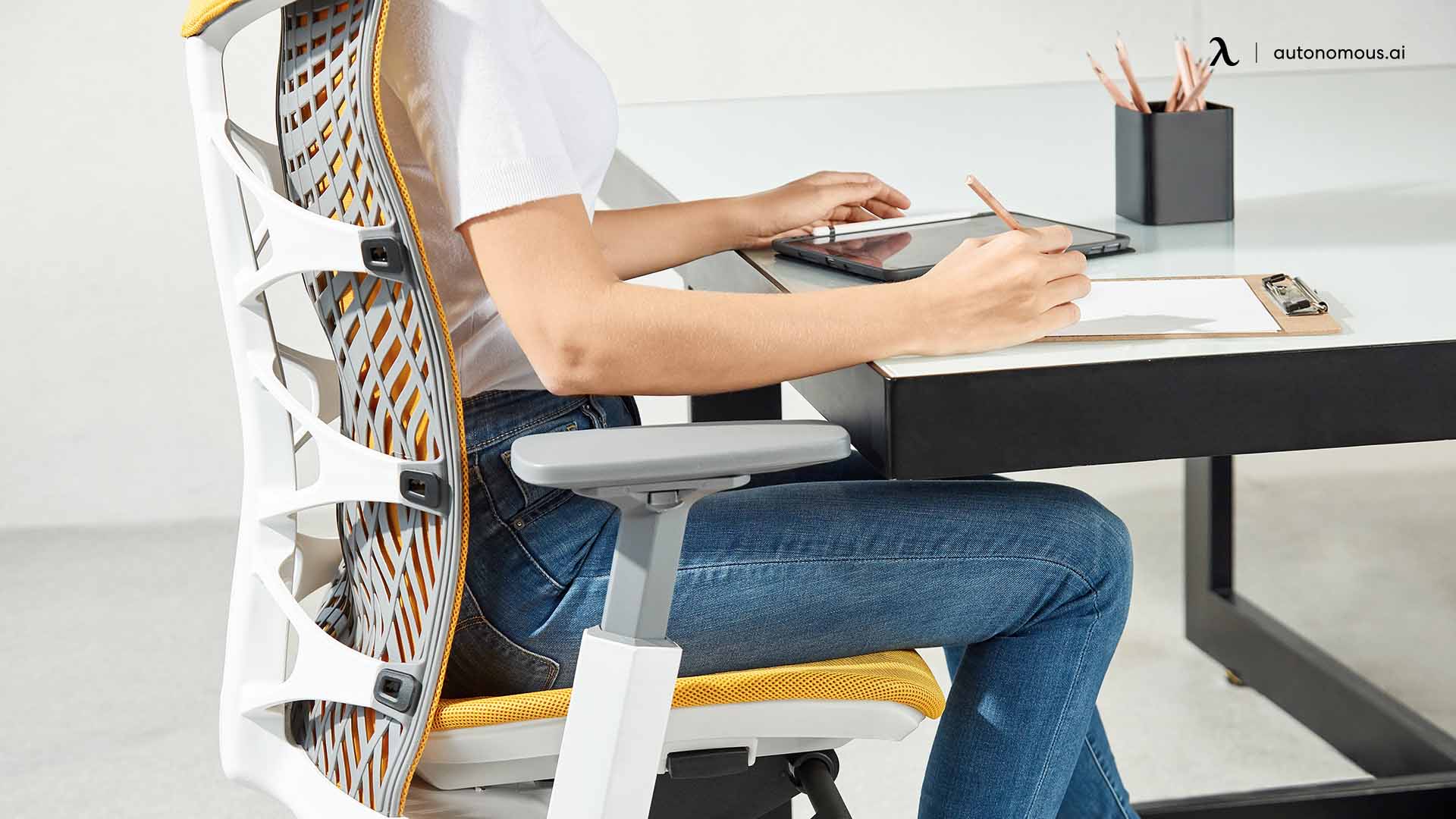 Do you require a home office desk with enough depth for your arms and wrists to comfortably rest on the keyboard? A good rule of thumb is to make sure your desk isn't so little that your keyboard or laptop sits exactly on the table's edge, putting strain on your arms, wrists, and neck. It's also worth noting that monitors should be at or above eye level to preserve appropriate neck posture. 
What about Legroom?
Does your desk chair and legs be able to fit below it comfortably? If you have particularly long legs or enjoy stretching them while working, you should absolutely consider this when considering desk return - and you might even want to float your desk rather than leaning it against a wall to give your legs more room underneath. 
Quality and Durability are Important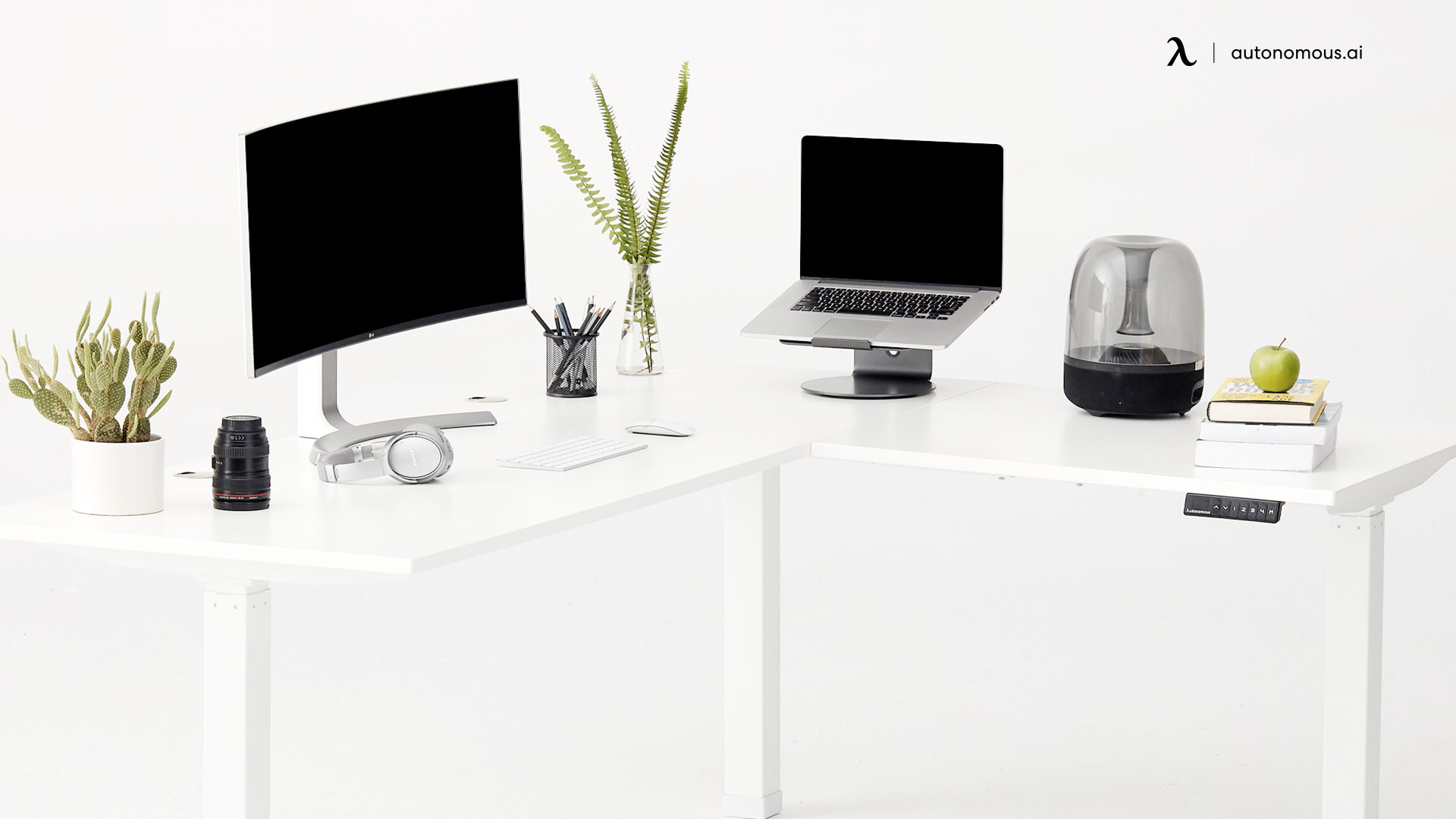 When it comes to picking a home office desk, materials are important. One that is well-designed and manufactured of high-quality materials is well worth the money because you can retain it for many years. One that is the proper size but is built of poor materials and design may eventually wear out, and you may have to replace it sooner than you think. 
Keep an Eye out for High-quality Materials
Desks with solid wood, marble, or natural stone tops, as well as those with ornamental aspects like carved wood, metal accents, and exotic coverings, can be more expensive. Look for office desks with a veneer wood or a highly laminated top if you need a more robust desktop. These are also materials that can last a lifetime, so if you're willing to spend a little extra, it'll be well worth it. 
Examine the Structure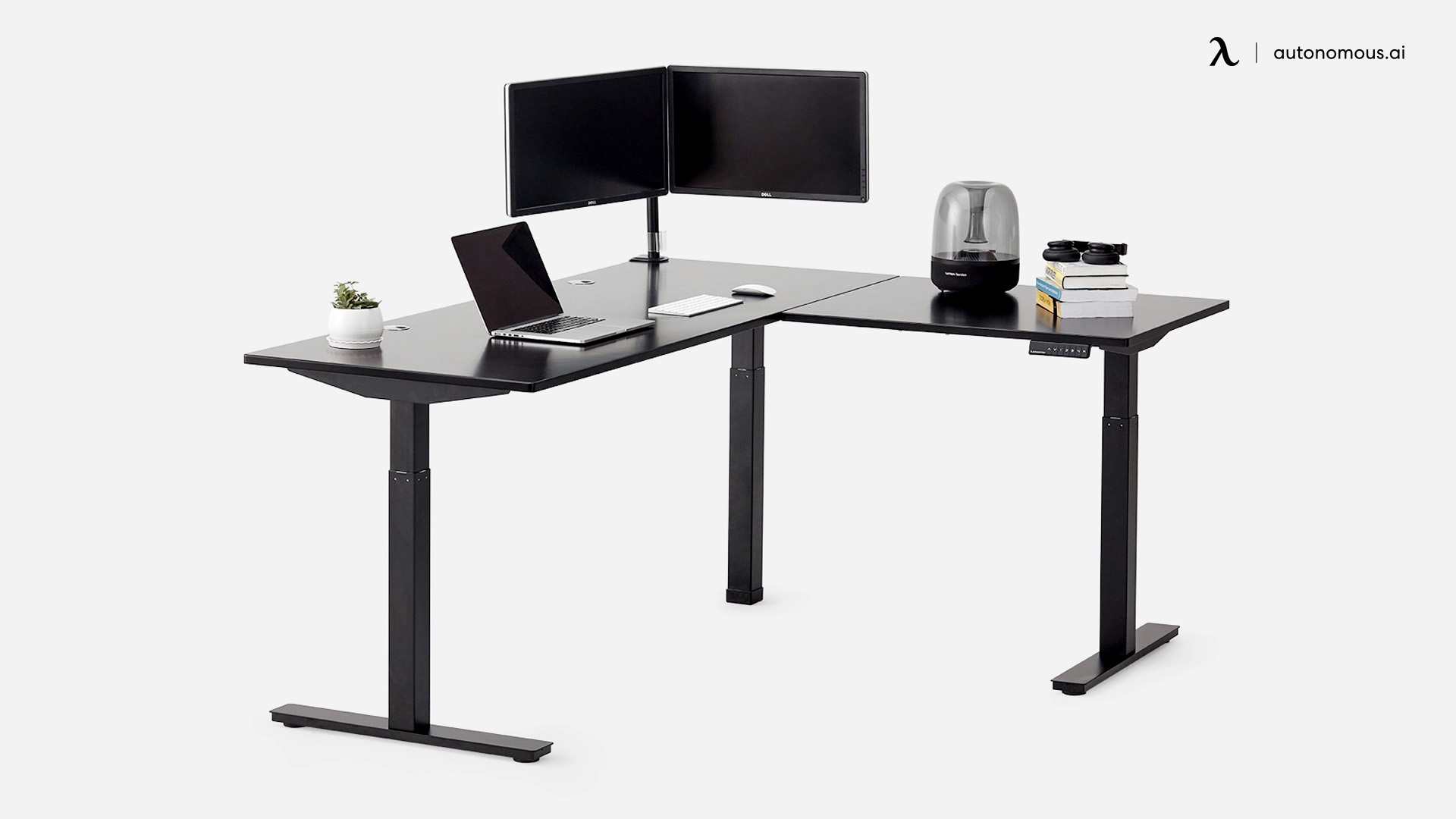 Examine the structure before deciding on your desk return. If you use drawers frequently, you want them to be well-made, with excellent joinery and smooth-rolling movements. Most vintage or older desks feature wood-on-wood drawers, which are more likely to warp and become trapped, whereas newer desks have gentle closing mechanisms to prevent banging. 
In any case, make sure you look at all the design elements since when it comes to choosing a desk, a table that can keep up with you and your job should always be the standard. 
The drawers are frequently the most visible indicator of a desk's quality. Suspension rollers made of metal demonstrate a strong suspension. Drawers should be able to open and close smoothly while supporting weight. The drawers should ideally glide out to their maximum length to provide for the most efficient use of space. 
Interlocking (dovetail) construction is used to manufacture high-quality wood drawers, which are stronger than drawers joined with staples or glue. Examine the drawers on a steel or metal desk when they're closed. The desk is not placed correctly if there is a space between the drawer and the desk. 
As we've all heard, sitting for long periods can be bad for a person's back, especially if they already have back problems. Consider using an electric standing desk, where you literally "stand up" while working, to give your back a respite. Many people believe that this work approach improves their alertness and productivity on the job. In addition to these desks, stools are available to go with them. 
Final Thoughts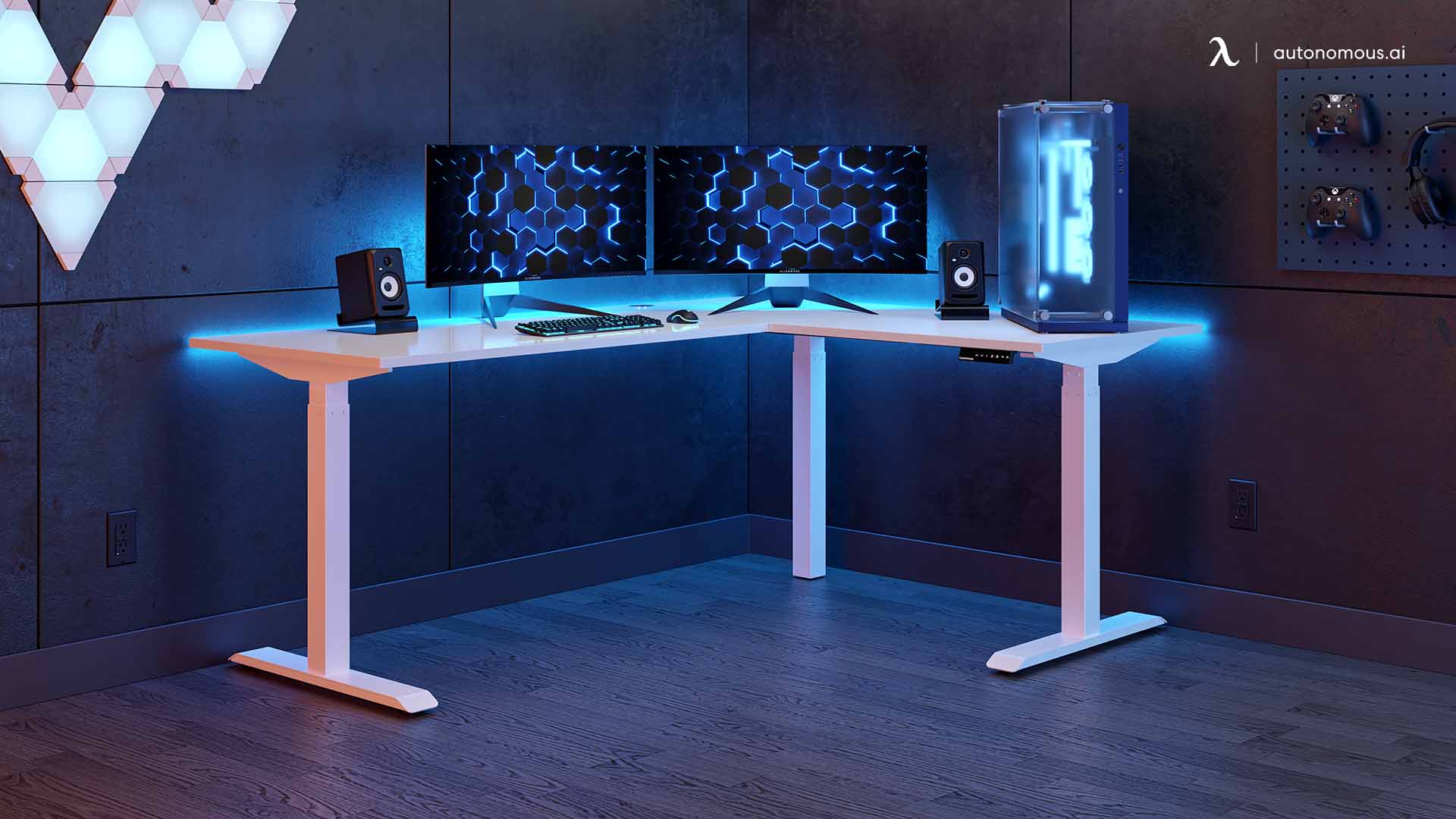 Above are things you should consider before deciding on the desk return. When answering all the questions above, you can easily know which to choose: left-hand return desk or right-hand return desk. The desk of today is no longer the plain table with drawers of the past. Take advantage of the numerous desk options available, many of which are now accessible at relatively low prices at office supply superstores. 
When it comes to choosing your next work desk, think about the factors outlined above. It can be a useful tool in creating a comfortable, ergonomic, and productive work environment.
Subcribe newsletter and get $100 OFF.
Receive product updates, special offers, ergo tips, and inspiration form our team.
WRITTEN BYAutonomous
We build office products to help you work smarter.