Productivity
How to Plan a Memorable Backyard Camping with Your Family?

Autonomous
|
Jun 8, 2023
765 Views
Are you looking for a fun and memorable way to spend time with your family outdoors? Look no further than a backyard camping trip! It's a perfect opportunity to bond with your loved ones, disconnect from technology, and enjoy the beauty of nature. In this article, we'll provide tips and tricks on how to plan a memorable backyard camping trip with your family, including everything from setting up the tent to preparing the food and activities, so grab your camping gear and get ready for an adventure in your own backyard!
Benefits of Camping in the Backyard
Camping in the backyard ideas can be a fun and affordable way to enjoy the great outdoors without traveling far from home. Moreover, it has several benefits: 
Convenience: You don't need to worry about packing everything and traveling to a campsite, as you can simply step outside and set up your tent.
Cost-effective: You won't have to pay for a campsite or other associated fees. All you have to do is use the gear you already own.
Safety: Camping in your backyard idea is safer than camping in a remote location. You're close to your home, so you can easily go back indoors if there's harsh weather.
Accessibility: Camping in the backyard can be a great way to enjoy the outdoors safely and comfortably for those with mobility issues or disabilities.
Fun for All Ages: Backyard camping Ideas can be fun for the entire family, regardless of age. It's a great way to bond with your loved ones and make memories that will last a lifetime.
Educational: It can also be a great learning experience. You can teach your children about nature, wildlife, and the environment. Moreover, they can also learn about the night sky and astronomy.
Create a Cozy Campsite with a Tent
Creating a cozy campsite with a tent is a great way to comfortably enjoy the outdoors, and to do it, you only have to follow some simple steps: 
Choose a Suitable Location: When choosing a location for your tent, look for a flat, level area sheltered from wind and rain. Avoid setting up your tent on uneven ground or near hazards, such as water sources, rocky areas, or dead trees.
Correctly Set Your Tent: Follow the manufacturer's instructions and properly stake the tent by ensuring the rainfly is properly attached. This can prevent leaks and keep you dry and cozy.
Add Extra Padding: Laying down a sheet or tarp beneath your tent can provide additional insulation and keep you warmer at night. Also, placing soft blankets, sleeping pads, or air mattresses inside the tent will add extra comfort.
Bring Cozy Bedding: A cozy sleeping bag, soft blankets, and comfortable pillows can all contribute to a cozy campsite. Ensure your sleeping bag has a temperature rating suitable for your camping climate, and pack extra blankets in case it gets colder than expected.
Create the Perfect Ambiance: Add a light source, such as string lights or lanterns, to create a warm and inviting atmosphere. You can also bring a portable Bluetooth speaker to play some relaxing background music or the sound of nature.
Add Comfortable Seating: Folding or portable camping chairs can provide a comfortable place to sit and relax. Moreover, a small table can be useful for preparing meals and storing your gear.
Bring Warm Beverages and Snacks: Hot chocolate, tea, or coffee can warm you up on chilly evenings, and a snack of roasted marshmallows or a s'mores bar can add to the coziness of the campsite.
Building an ADU in Your Backyard for Camping
What Is an ADU?
ADU stands for "Accessory Dwelling Unit." It is a secondary housing unit typically located on the same lot as a primary residence, often referred to as a mother-in-law suite or a granny flat. Accessory Dwelling Units can be either attached or detached from the primary residence and can be designed to have their own entrance and amenities, such as a kitchen, backyard shed bar, bathroom, and living space. 
These units are becoming increasingly popular in urban areas where housing is scarce and expensive. They can be used for various purposes, such as providing additional housing for family members, generating rental income, or serving as a home office or studio. 
However, prefab ADUs are subject to local zoning and building codes, and the regulations surrounding them vary widely from city to city. Some cities have strict regulations around the size and design of ADUs, while others are more lenient. In some areas, ADUs are subject to rent control laws, which can affect their profitability as a rental property. 
Overall, ADUs are a flexible and affordable way to add a tiny house to your backyard and can provide additional benefits, such as increased property value and a sense of community.
Benefits of Using an ADU for Backyard Camping
Using an ADU as an idea for backyard camping can provide several benefits, making it an attractive option for those who want to enjoy the great outdoors while still having access to indoor amenities. Here are some benefits of using an ADU for backyard camping: 
Privacy: An ADU can provide more privacy and security than camping in a tent. You can sleep indoors in a comfortable bed and access a private bathroom instead of a public restroom.
Weatherproofing: Your ADU will provide a more secure shelter against nature than a tent, offering protection from wind, rain, and extreme temperatures. This can help ensure a more comfortable and enjoyable camping experience.
Amenities: ADUs often include amenities that are not available with traditional camping, such as a kitchen, refrigerator, or heating and air conditioning. These amenities can provide added comfort and convenience during your backyard camping adventure.
Flexibility: An ADU can be used for multiple purposes beyond outdoor camping ideas, such as providing extra living space for family members or serving as a rental property. This flexibility can make an ADU a smart investment for homeowners.
Cost-effective: Compared to building an extra room in a house or buying a new property, building an ADU can be a more cost-effective way to add additional living space. Outdoor camping ideas in an ADU can also be more cost effective than traditional camping, as you don't need to purchase expensive camping gear or pay for a campsite. 
Best ADUs for Backyard Camping
1. Autonomous StudioPod
The Autonomous StudioPod is a prefabricated backyard office solution designed for remote workers and entrepreneurs needing a dedicated workspace outside their homes. 
Moreover, the StudioPod is designed to be a fully functional workspace. It has built-in electrical wiring and outlets, LED lighting, and an integrated air conditioning system for climate control. The prebuilt studio also has a large glass door and window, which provides natural light and fresh air. It has a spacious interior with a desk, shelving, and ample storage space. 
The StudioPod is a premium product that comes with a high price tag. Although it may be costly upfront, it offers long-term benefits, such as increasing property value and providing a dedicated workspace that can improve productivity and work-life balance. Additionally, it can be an eco-friendly option as it is energy efficient and made with sustainable materials.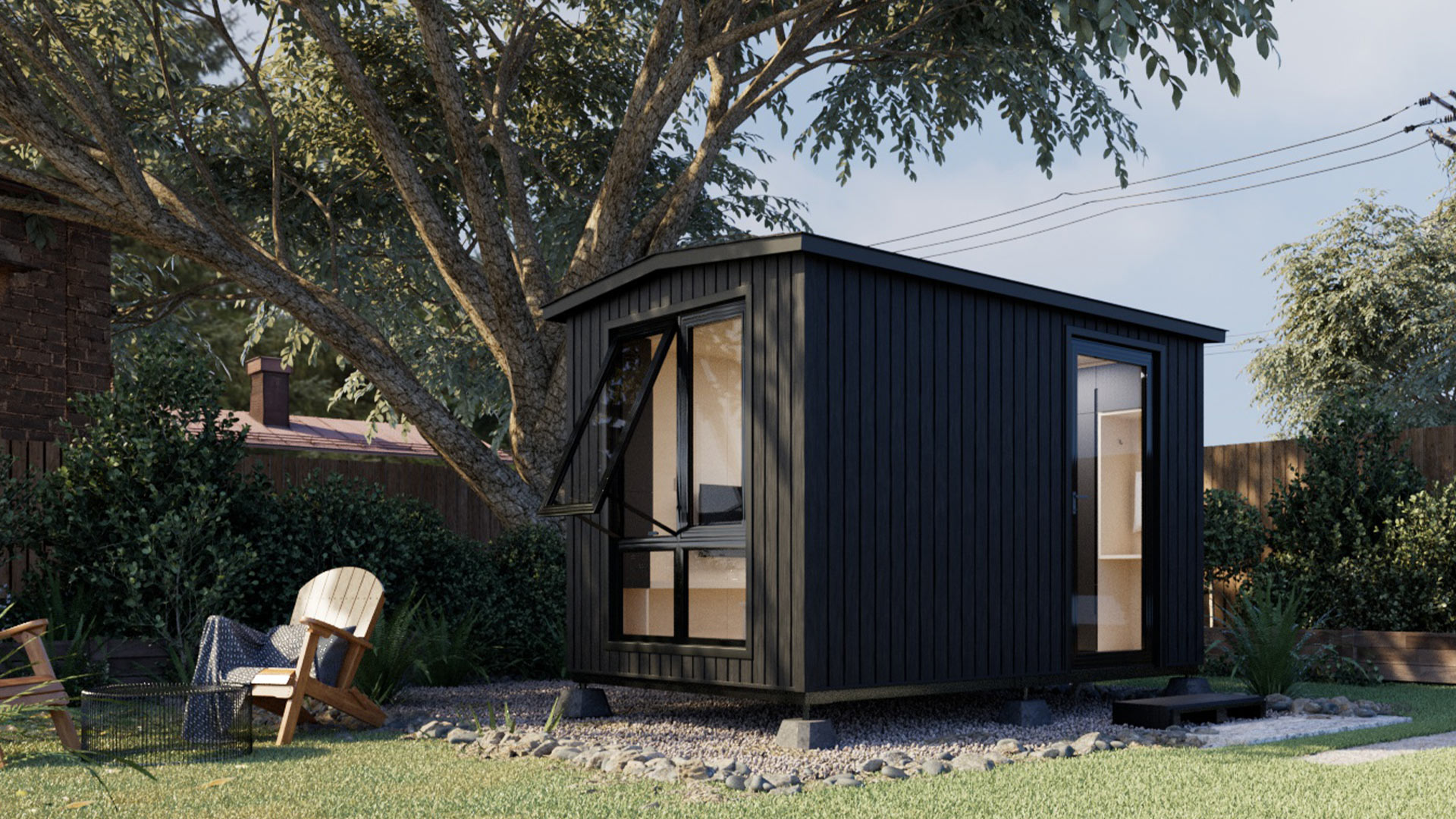 Dimension
8'4"W x 12'6"L x 9'10"H
Floorspace
105 square feet
Ceiling height
7'3"
Weight capacity
2.9 tons
Pedestal
18"W x 43"L x 7"
Window & door material
Powder-coated aluminum,  5/16" tempered glass
Material
Siding: plywood 1/2", steel frame, honeycomb paper, plywood 3/8", bitume, housewrap, vinyl siding
Roof: roof shingles
Floor: plywood
Pedestal: steel frame & wood plastic composite
Electrical devices
RCB, Wall outlet, Ceiling light switch, Ceiling light, Ventilator switch, Ventilator, Ethernet wall port, 66ft power cable with 2 connectors
Include
Optional: Cabinet, Desk, Small & Big Bookshelf, TV Shelf, Foldable Sofa Table, Convertible Sofa Bed. Always included: Electrical Cabinet
Power input
Maximum voltage : 110V AC (US standard)
Maximum current : 25A
Maximum power dissipation : 2750W
2. Autonomous WorkPod
Our WorkPod is constructed with high-quality materials, including powder-coated aluminum and tempered glass, providing a sturdy and durable structure that can withstand the elements. The office pod's modern, minimalist design can blend well with most outdoor spaces. Additionally, its insulation is top-notch, and the soundproofing provides a quiet environment for work or relaxation. 
The Autonomous WorkPod comes in a prefabricated kit that can be assembled in as little as a day by two people with basic tools. Furthermore, the installation process is straightforward, and the company provides an installation manual and video tutorial for added support. The WorkPod is designed to be a standalone unit that does not require a building permit in most cases, making it an ideal choice for those who want a hassle-free installation. 
Dimension
8'6''W x  11'9''L x 11'H
Ceiling height
6'10'' to 9'4''
Window material
Wooden frame, 5/16" tempered glass
Door material
Anodized aluminum frame,  5/16" tempered glass
Material
Siding: bitumen, housewrap, vinyl silding
Roof: bitumen, housewrap, shingles roof
Floor: plywood
Balcony: composite wood
Include
Optional: SmartDesk Connect, ErgoChair Pro+, Dual Monitor Arm, Cable Tray, Steel Cabinet, Anti-Fatigue Mat. Always included: Electrical Cabinet & Bookshelf
Floorspace
98 square feet
Capacity
2.9 tons
3. Autonomous WorkPod Lite
Our Autonomous WorkPod Lite is a smaller and more affordable version of the original WorkPod, designed for those who need a compact and budget-friendly backyard office solution. 
The WorkPod Lite is more affordable than the original WorkPod, making it accessible to a broader range of people. This affordable prefab ADU offers many of the same features as the original, including a fully functional workspace and energy efficiency, but at a lower price point. 
Overall, the Autonomous WorkPod Lite is a high-quality, budget-friendly backyard office solution providing remote workers with a comfortable and functional workspace. Its durable construction, modern design, and convenient features make it an attractive option for those who want to work or relax in the comfort of their mini camping pod without breaking the bank.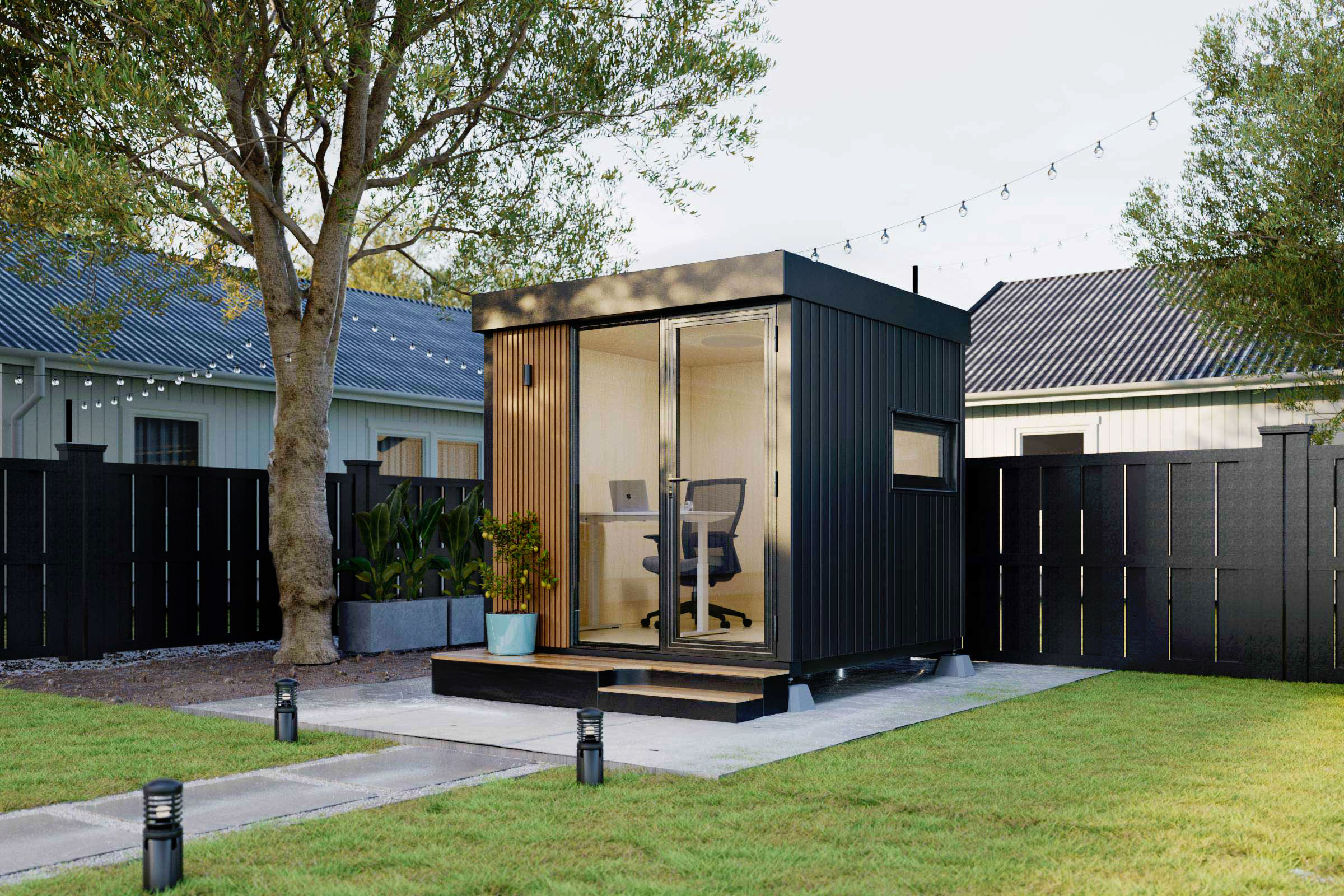 Dimension
8.7"W x 8.12"L x 9.3"H
Material
Window and door: powder-coated aluminum, 5/16-inch tempered glass
Siding: plywood 1/2-inch, steel frame, honeycomb paper, plywood 3/8-inch, bitume, housewrap, vinyl siding
Roof: metal roofing
Floor: plywood
Balcony and Pedestal: steel frame and wood plastic composite
Pedestal
24"W x 103"L x 9"H
Electrical devices
RCB, Wall outlet, Ceiling light switch, Ceiling light, Wall light, Ethernet wall port, 66ft power cable with 2 connectors
Weight capacity
2.3 tons (including Pod body)
Floorspace
80 square feet
Ceiling height
7.3-inch
Plan the Games and Activities
Planning games and activities for backyard camping with your family is a fun and exciting way to spend time outdoors and bond with each other. Here are some tips on how to plan backyard entertainment ideas camping with your family: 
Consider the Age Range and Interests of Your Family Members: Plan activities suitable for everyone. If you have young children, choose games that are easy to play and don't require too much physical exertion. On the other hand, if you have older children or adults, consider more challenging and engaging games that require more skills and strategy.
Plan a Mix of Indoor and Outdoor Activities: Check the weather forecast and plan a mix of indoor and outdoor activities accordingly. Plan outdoor games like frisbee, soccer, or volleyball if it's a sunny day. However, indoor games like board games or card games will be more suitable if it's raining.
Choose Games Encouraging Teamwork and Cooperation: Camping is an excellent opportunity to strengthen family bonds and teamwork skills. Choose games that require teamwork and cooperation, such as relay races, scavenger hunts, or building a tent together.
Plan Games and Activities Fitting to the Camping Theme: Incorporate camping-themed games and activities to make the experience more authentic and fun. You can plan a campfire sing-along or a nature scavenger hunt.
Consider Safety Measures: Make sure to plan games and activities that are safe and appropriate for the space you have available. If you have a small backyard, avoid games that require too much running or throwing. Make sure to supervise children during all activities to ensure their safety.
Plan the Food
Planning the food for a backyard camping trip with your family is essential to the experience. Here are some tips on how to do it: 
Plan Meals in Advance: Make a list of the meals you want to have during your camping trip and plan them in advance. Consider the number of people, their dietary restrictions and preferences, and the cooking equipment available.
Keep It Simple: Stick to simple, easy-to-make meals requiring minimal preparation and cooking. Opt for meals that can be made ahead of time or cooked over a campfire or portable stove.
Don't Forget Snacks: Pack plenty of snacks for the trip, such as trail mix, granola bars, fruits, and vegetables. Snacks are essential to keep energy levels up during the day and prevent hunger pangs.
Bring the Right Cooking Equipment: Bring the necessary cooking equipment, such as a portable stove, pots, pans, utensils, and a cooler. Consider the available space and choose equipment that is easy to transport and store.
Get Enough Water: Remember to bring enough water for drinking and cooking. You can also bring water filters or purification tablets in case you need to purify water from a nearby source.
Clean After Meals: Make sure to clean up after meals to prevent attracting animals and insects. Bring garbage bags and dispose of them properly. Wash dishes and utensils using biodegradable soap and water.
Consider Bringing Some Indulgences: It's always nice to have special treats during camping trips, such as s'mores, hot cocoa, or a small bottle of wine. 
Bottom Line
Now you are ready to go on a short trip to your backyard and enjoy the company of your loved ones while having a lot of fun with all of the relaxing backyard ideas we went through. It will show you that you don't need expensive vacations to bond with your family, and you can always go back inside if anything happens!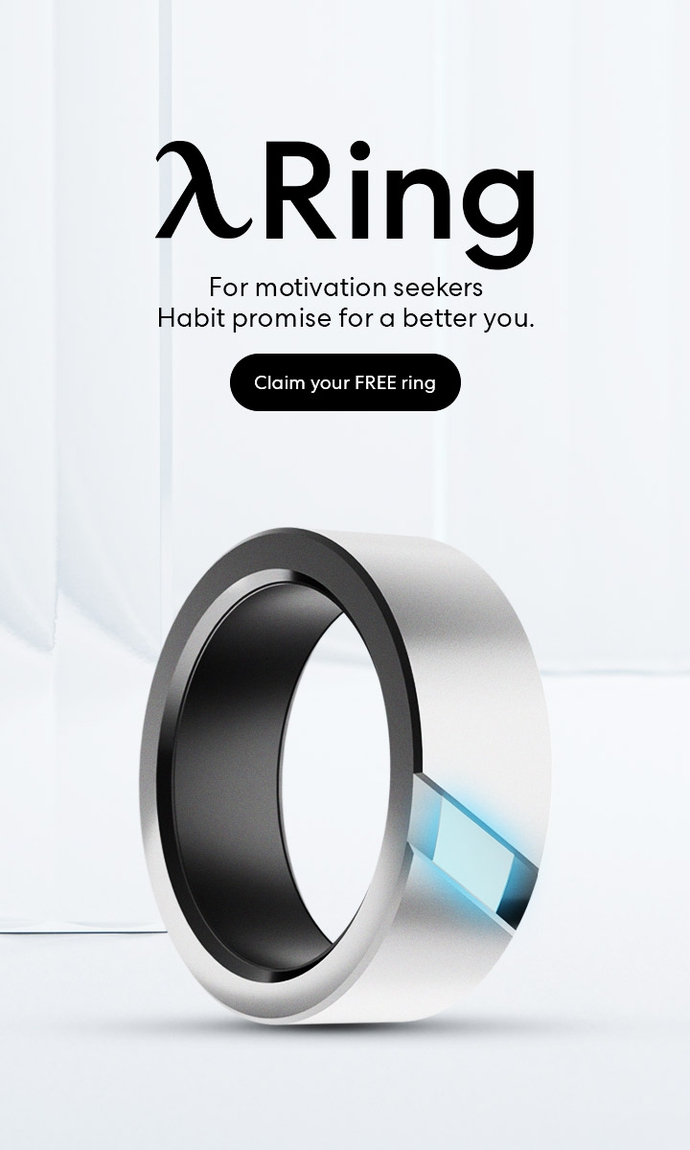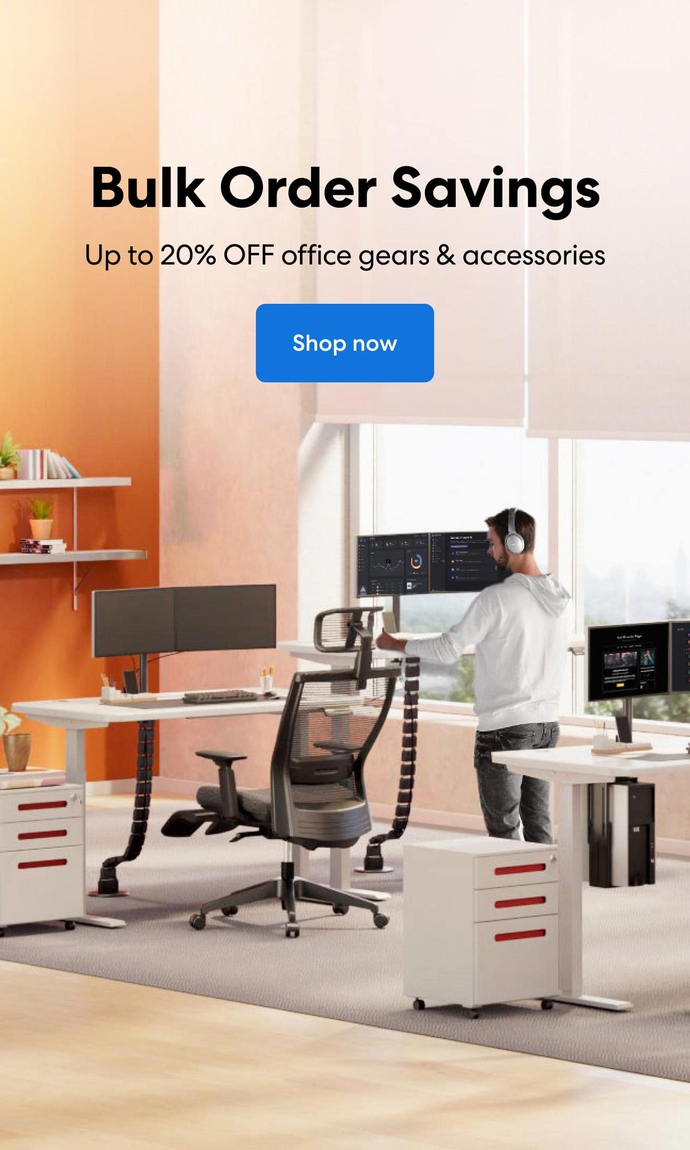 Subcribe newsletter and get $100 OFF.
Receive product updates, special offers, ergo tips, and inspiration form our team.