Smart Products
Office Chairs on Sale - Computer & Desk Chair Shop Online 2023

Autonomous
|
Apr 21, 2022
1,382 Views
Office workers spend most of their working hours in a sedentary position, which can sprout various posture issues. Therefore, a company needs to invest in quality office chairs for sale that'll improve the overall productivity of employees.  
Additionally, the kind of chair you pick will go a long way in impacting the health of your employees. You must therefore find one that supports good posture. The good news is that there are sites offering excellent computer desk chairs for sale. 
What to Consider When Shopping Online
There are various shops online offering different computer chairs on sale. You must consider various factors that'll put you in the best position to get the best shop with an office chair for sale, EPP Program, and bulk orders. Looking through reviews and ratings will help you determine the best site to buy from. Here are some factors to consider when finding the right shop online. 
Product Details
The product details outlined will help you understand what you're buying. Most consumers usually make decisions based on the displayed image instead of looking at the description. To evade a scenario of a buyer's remorse, always check the product detail.
Product Reviews
Reading through the reviews of previous clients will give you information that can impact your decision of whether to buy from a particular online shop or not. You'll be able to determine the shipping process or how the firm handles problems. 
Prices
You must compare the prices of similar office chairs on sale on different sites. It will help you find a dependable site when it comes to providing quality products at reasonable prices. The quality should always match the ergonomic chair sale. 
Shipping Cost
The shipping cost will impact the overall cost of the entire computer desk on sale. If the cost is on the high end, the resultant effect is causing the overall price for ergonomic chair sales to be high and vice versa.  
Autonomous Office Chair for Sale with Amazing Quality & Price Deals
The website provides a variety of quality office chairs designed to give ultimate comfort and sophistication. Moreover, they are proven to promote health and posture as they can help with neck and back pain. Ordering such office chairs on sale can, therefore, improve your productivity and overall well-being. Let's get started on the best quality office chairs on sale. 
1. ErgoChair Recline
This is an excellent option when you wish to have some lumbar support. Most breathable mesh ergonomic chair sales have a headrest, but they also include a leg rest, making the ErgoChair Recline more appealing. The office chair comes with a nylon frame and interior molded foam made of polyester fabric.  
It has an ergonomic nature to give you that contemporary feel. ErgoChair Recline's front seat has a smooth edge curve, leaving considerable spacing for the back of your knees. The meshy backrest is stretchable but will work just fine due to its resiliency. This part will protect your back area by supporting the spine at various angles, whether sitting naturally or reclining. 
ErgoChair Recline has a comfortable fabric that allows comfortable sitting for a couple of hours. Its lumbar support is adjustable and is rated as the best mesh chair for back pain. You will be able to move the lumbar support up or down to fit your spine curve adequately. Its arch design will massage, relieving you of back pain.  
Flipping the lever can cause you to lean back to 24 degrees to relieve pressure. The breathable mesh allows adequate air circulation and provides a cooling effect during the day. The good thing about the Autonomous site is that you can order a wholesale office chair. 
2. ErgoChair Pro
Another ergonomic chair on sale is the ErgoChair Pro, which is suitable when buying a bulk office chair due to its affordability. It has a nylon frame with a molded interior polyester fabric that offers ultimate coziness. The seat has enough padding that ensures there's no bottoming out, but still, people on the heavier side may have issues as the foam may sag in the long term. However, you can easily solve this problem with a towel. 
What makes the chair stand out is its adjustable features. The comfort level can only go up as users can devise the appropriate setup. You can customize the chairs on sale to meet your needs. Its quality is something you can't bargain for. Plus, its breathable mesh is adjustable, meaning users can adapt to the various positions. 
You can recline the backrest up to 25 degrees, tilt 10 degrees, and fasten it to a position that works for you. The headrest of these office chairs on sale is also unique as users are able to angle it to give support and depth into it. You'll also seat slide and turn it accordingly. The ErgoChair Pro has a seat depth of up to 20 degrees, but you can maximize it to 22 degrees by pushing the paddle.  
This process will also increase the surface area of your sitting position if you don't align the back with the backrest, making it an excellent option for desk chairs for sale. 
3. ErgoChair Plus
This is the ultimate Autonomous invention. It uses the latest mesh designs to give users a peculiar outlook, plus new material; it incorporates ABS frames and thermoplastic elastomer. The only metals on the seat are from the screws joining it in place. ErgoChair Plus comes with magnetic lumbar support that users can adjust to fit their posture. 
Having the lumbar support system in place can gravely impact your general well-being. Its lumbar support is not adjustable, but its fishbone design works the same. Users can sit up straight and let the lumbar support gain contact with the spine curvature. The chair allows you to lean back to have shoulder support. 
Moreover, its breathable mesh incorporates springs resembling bed mattresses, which gives the chair a more robust, lighter, and durable feel than the traditional foam chairs. Autonomous has gone a mile further to provide the user with another type of ErgoChair Plus that uses a polyester fabric and has most parts covered. 
You can physically adjust the backrest support tension with a hand crank. Using a lever, you'll be able to adjust the seat height and forward movement. If you're thinking of getting wholesale office furniture, then going for the ErgoChair Plus with various ergonomic office desks would be great. 
4. ErgoStool
These Autonomous chairs go hand in hand with Autonomous standing desks giving users the adjustable height they need in their working environment. It will provide you with a comfortable posture when sitting or standing. They'll give your office a dynamic feel you were hoping for, as you will be able to stretch while leaning on them. 
Most people understand the impacts of working in a sedentary position for long periods. The stools can give you a better office working routine, allowing you to stand while working. ErgoStool is designed to have a weighted base, which ensures stability. This stool can lean over up to 30 degrees without falling.   
It's one of the best office chairs on sale you can go for that provides physical well-being. The ErgoStool will ensure a user builds on back strength and core while sitting on the stool, ensuring improved long-term posture. This is not the only benefit you'll experience with these types of ergonomic chair sales; you'll also enjoy the experience of sit-to-stand, plus a regular office desk. 
The chair's height is adjustable to up to 10 inches, which can work for both tall and short people. Moreover, it can act as a standard backless chair for a traditional desk while the chair is set at its lowest height. 
5. AvoChair
If you want to protect the environment, you'll definitely go for wholesale office furniture featuring the AvoChair. This office chair on sale is sleek and has ergonomic features at an affordable price. Its frame is made of nylon and the interior form of polyester, just like the rest of other Autonomous chairs. The chair, however, is made from recyclable materials. 
AvoChair's design is peculiar and stands out from the rest of the other chairs. As you'll notice, clean flowing lines; the idea was to remove rough edges from the chair to give it a curvy and comfortable design. When you look at the chair for the first time, you'll notice it resembles an egg. It's one of the bizarre seats that Autonomous has. 
This chair has a superior backrest and electrometric air mesh that offers users spinal cord support and comfort. Plus, the mesh is breathable, allowing air circulation, thereby giving the much-needed cooling effect. The chairs will remain comfortable and fresh no matter how many hours you sit on these peculiar office chairs for sale.
Another astonishing thing about this office chair on sale is that it has a reclining mechanism made of aluminum alloy. It allows users to find the best seating position for their posture. After finding your preferred sitting position, the chair allows you to lock it down to save you time in the future trying to reposition the chair again. 
You'll also be in a position to adjust the armrest and height in different ways. It's the best office chair for sale if you're going for an environmentally friendly office. The chair comes in four colors that can blend well with any office decor to give it a fresh look. These chairs don't have a lumbar support system, but their ellipsoid designs will nicely contour your body, providing back support to relieve back pain. 
Autonomous Wholesale Package
Remote workers can get some wholesale office furniture and also office chairs on sale from Autonomous. The package tries to meet any office decor in any office. Overall, the Autonomous wholesale package cuts through all these spectrums, whether you're trying to meet the minimalist or the relaxing route. Moreover, remote workers get a variety of quality ergonomic chairs and desks to choose from. 
They meet all adjustability criteria to meet your office setup. You'll, however, need some luck to select the right chair that has all the adjustability criteria you need. The packages are different and try to cater to different needs. Some of the Autonomous wholesale packages include: 
Starry Night: It incorporates SmartDesk Pro (black) and an ErgoChair Pro (can either be black or white).
Relax Combo: With this type of wholesale package, you'll get a SmartDesk Core (white in color) and ErgoChair Recline (comes in gray color). 
Green Field: This wholesale option has a SmartDesk Core (white) plus an ErgoChair Pro (Evergreen in color). 
Cool Bamboo: It comes with a SmartDesk Core desk (with a bamboo desktop) and an ErgoChair Pro chair that's gray in color. 
Minimalism: You can settle for this wholesale package if you're not trying to be out there decor-wise. It entails a SmartDesk Core desk (white) plus an ErgoChair Pro (grey in color). 
Autonomous Employee Purchase Program
Remote workers can experience Autonomous discounted deals, which means if employers and employees buy more office chairs on sale, they'll be able to get discounted prices. Employers can, therefore, get business-only prices for their teams. The Autonomous buying process allows consumers to approve their orders quickly and easily. 
Moreover, the remote team will focus on what they need and decide which wholesale office furniture they'll opt for. Focusing on what is required will, in turn, maximize productivity and employee well-being. Additionally, the employee purchase program can benefit the whole staff by getting discounted prices using the Autonomous discount code.
Moreover, one can get a free trial on new products on the market with our Employee Purchase Program Plan for Employers. The good thing about the program is that you can bill your company at any time. 
Final Note!
A better way to improve the productivity of remote workers and an overall healthy working environment is by getting the best ergonomic chair sale. Remote workers can work comfortably and concentrate on their work. These office chairs on sale can give you the functionality and comfort remote workers need. You'll never go wrong with any of the above purchases.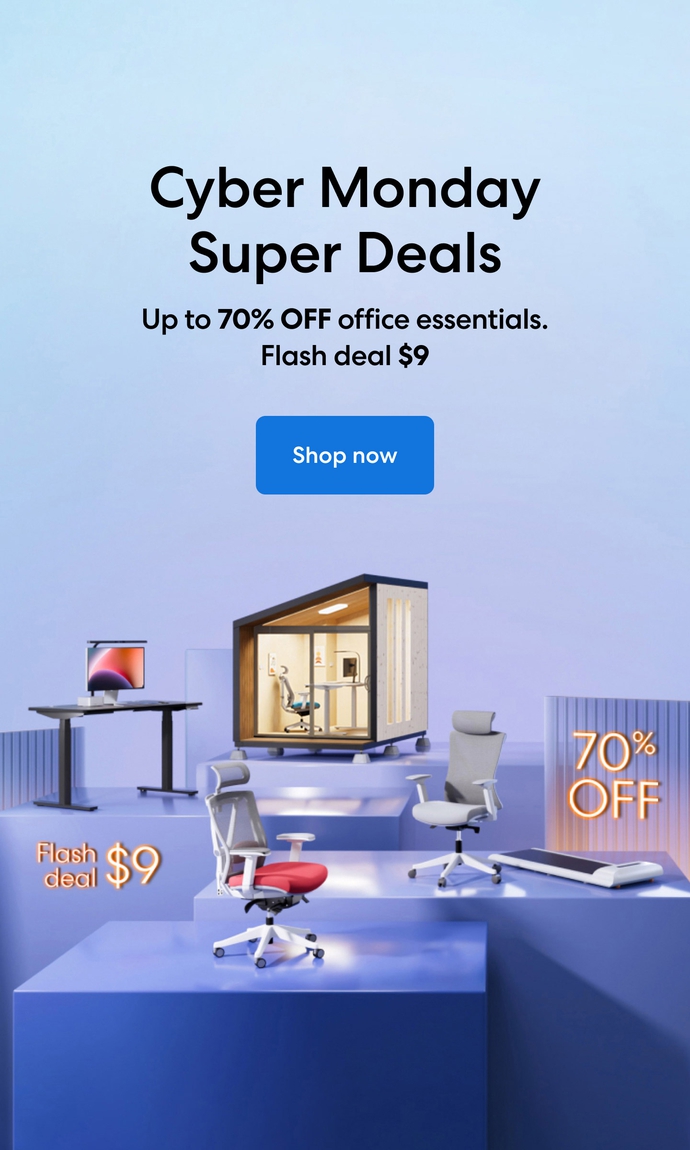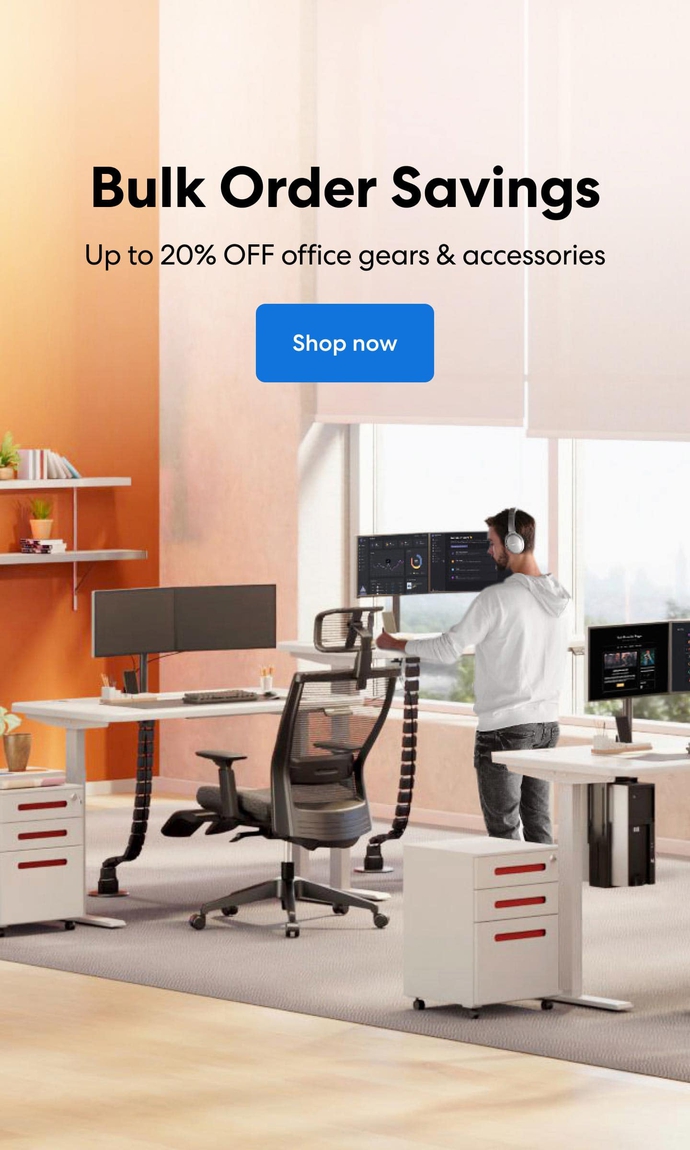 Subcribe newsletter and get $100 OFF.
Receive product updates, special offers, ergo tips, and inspiration form our team.