Workplace Inspiration
Pros & Cons of Aluminum Shed Ramp - Lightweight & Long-lasting

Robert Johnson
|
Sep 27, 2023
676 Views
Sheds have long been integral to our homes, offering much-needed storage or acting as unique personal spaces. Whether setting up a cool office shed to escape the house chaos, building a gym shed for those gains, or crafting the ultimate man cave shed for weekend hangouts, let's chat about getting in and out. We are talking about that all-important ramp leading to the shed floor. Lately, everyone's been raving about aluminum shed ramps, so let's break down the good, the bad, and the shiny of using aluminum ramps for our beloved sheds. Let's dive in and find out more!
Pros of Aluminum Shed
Before you go ahead and tackle the ramp-building project for your shed, let's explore the upsides of an aluminum ramp option. Here's a list of reasons why adding an aluminum ramp for shed might just be your best move:
Super Durable
First off, aluminum is the sturdiest material that, unlike other options, doesn't rust or get all crusty over time. Forget the days when you're cursing at rotting wood or rusty metal. An aluminum shed ramp is going to last a long time!
Feather-Light Feels
Lugging around heavy stuff is for the gym, not your backyard. Aluminum is light as a feather (well, almost), which makes putting together your ramp way easier. If you're into DIY and wondering how to build a shed ramp, aluminum would be the best material to work with.
Low Maintenance
If you love low-maintenance stuff, aluminum's got your back. With aluminum, there is no need for constant touch-ups, paints, or special care routines. Set it up, and then just chill and admire your handiwork.
Unmatched Versatility
Whether you've got that small outdoor shed tucked in a corner with all your garden supplies or you're revamping a backyard office shed, aluminum ramps have got you covered. No more "Oh, it's too big" or "Nah, that's too tiny" dilemmas.
The great thing about aluminum ramps is that they can be tailored and tweaked to fit just about any shed size or style. Many Aluminum shed ramp manufacturers can custom-create ramps for your shed if you're struggling with some unique proportions with your shed. And you can always put in a personal touch with a coat of acrylic paint and make the ramp look more cohesive with the whole structure.
Safety
Here's the kicker: many aluminum ramps come with grippy, anti-slip surfaces. So, even on those rainy days or dewy mornings, you won't be doing any unintentional moonwalks.
Alright, But What's the Catch?
The Downsides of Aluminum Ramps
So now that we've sung quite a few praises about aluminum ramps, let's spill the beans on a few not-so-good things about these aluminum shed ramps:
A Bit Heavy on the Wallet
Aluminum isn't always the cheapest option. Your initial investment might be a touch more compared to, say, wood. And that is what it is, an investment; an aluminum ramp is built to last, and in the grand scheme of things, you might be saving more money by avoiding regularly changing out a cheaper, less durable ramp. Like most things in life, with a ramp, you get what you pay for!
Too Hot to Handle
Aluminum ramps can be difficult on those sizzling summer days when everything's blazing hot. Aluminum has a quality for soaking up the heat. Walk on it barefoot or let your pets run wild, and you might get a few yelps or surprised jumps. Aluminum can be really harsh when it comes to the heat. So if you have kids or pets at home, you might want to think twice about an aluminum shed ramp.
Not Always Picture Perfect
If you're aiming for that rustic or woodsy look, aluminum might stick out like a sore thumb. While an aluminum ramp for storage shed is super functional, its modern sheen might not vibe with every garden or backyard aesthetic. For example, aluminum ramps for garden shed might not be a good idea if you want a wooden and rustic vibe for your backyard garden. A coat of paint might also not be super helpful in achieving that rustic look.
Oops, That's a Dent!
Despite being super rust-resistant, aluminum isn't the strongest material when it comes to resistance against heavy knocks. Drop something heavy on it, and it might just leave a memory; in the form of a dent.
DIY Time: How to Build a Shed Ramp
Building a shed ramp, especially using aluminum, is more straightforward than you might think. Here's a step-by-step guide to get you on track:
Planning & Measurement
First, measure the height from the shed floor to the ground; this will determine the length of your ramp. A good rule of thumb is that for every inch of height, you will want a foot of ramp length for a gentle slope.
Decide on the width of your ramp. Think about the door size and what you'll be moving in and out of your shed. It could be a lawnmower or a wheelbarrow. Make sure the ramp is wide enough!
Gathering Materials
Opt for pre-made aluminum ramp kits if you can. They'll include all the necessary parts and can save you a ton of time and effort.
But If you're going custom, make sure to buy durable, anti-slip aluminum sheets, and don't forget the support beams and brackets.
Lay the Foundation
Clear the area where the ramp will sit. It is important to ensure it's free of rocks, roots, or other obstructions.
For added stability, consider placing concrete pavers at the base where the ramp will touch the ground.
Assemble the Ramp
If you have a kit, this step is easy, since you just have to follow the manufacturer's instructions. For custom builds, start by attaching the support beams to the shed's threshold. Then, lay down the aluminum sheets, securing them to the beams. Make sure everything is level!
Safety Check
Test out your ramp with a bit of weight. Walk up and down, and maybe roll a heavy item if you can. Check for any wobbles or weak spots. Add any extra brackets or supports as needed.
Finishing Touches
Consider adding non-slip traction tape or paint if your aluminum ramp doesn't have an anti-slip surface. Make sure the edges of the ramp are smooth to avoid any trips or snags.
Conclusion
Choosing an aluminum shed ramp is all about weighing its sleek advantages against the few tradeoffs. Whether you choose to get a pre-made kit or DIY your shed ramp, it's always good to know the options you have regarding material choice, their benefits, or potential problems they would come with. We hope this blog post helped you consider your needs and circumstances and understand whether an aluminum shed ramp is the best choice for your shed or not.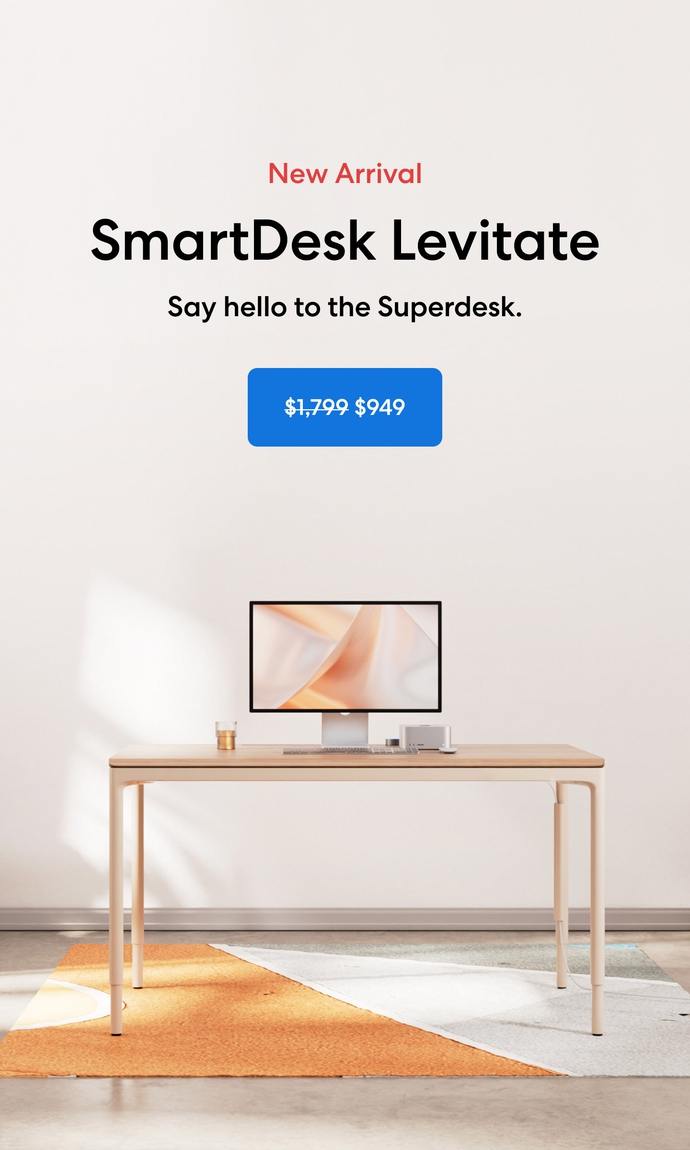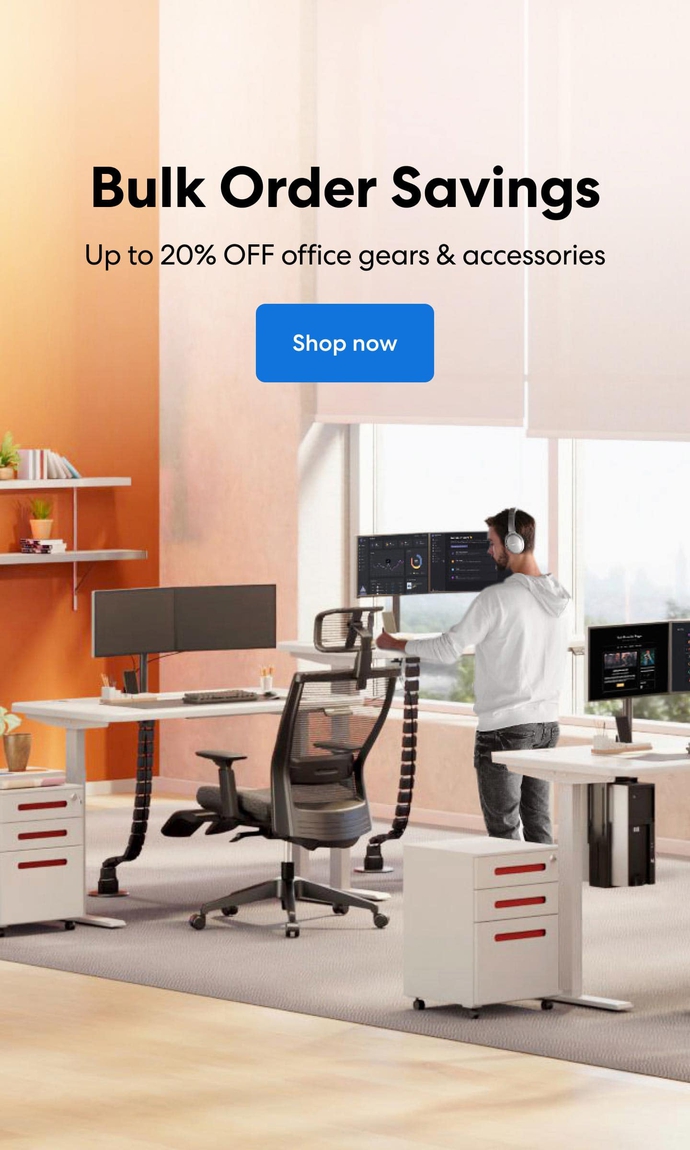 Subcribe newsletter and get $100 OFF.
Receive product updates, special offers, ergo tips, and inspiration form our team.