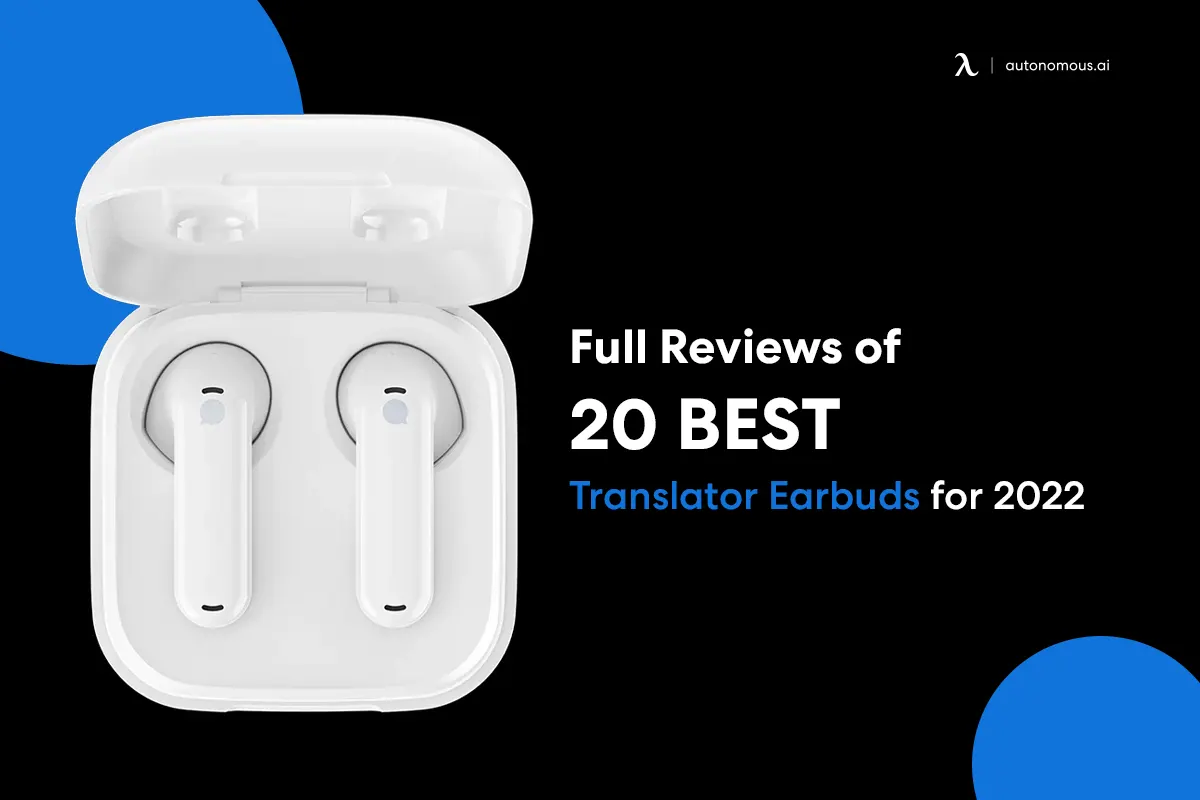 Smart Products
15+ Best Translator Earbuds with Reviews & Ratings 2023

Autonomous
|
Oct 22, 2022
9,949 Views
Language might be one of the biggest reasons people struggle to meet new people, but that doesn't have to be the case anymore. Now, there are translator earbuds that you buy so that you can have conversations with everyone. These computer accessories are bound to help people make better connections with people in this multilingual world. 
To learn more about translating earbuds and buying the best ones, continue reading below. 
25 Translator Earbuds You Should Think About
You should continue reading below to learn about the 25 best language translator earbuds. 
1. Timekettle WT2 Edge Language Translator
These Timekettle earbuds are perfect for those who work in a modern home office. It has been recognized as one of the best earbuds out there. You won't be disappointed with this real-time translating device because it is compact, and the app is easy to use. You will just need to take the earphones out of the pack and place one in your ear and the other in the other person's ear.  
It works in three ways, making these translation earbuds perfect for those trying to have a conversation. The Simul mode means people can converse in a quiet environment. Meanwhile, the Touch mode is for noisy environments. Lastly, the Speaker mode means only one person needs to wear the earbuds.
The Timekettle WT2 Edge Language translator is a premium language translator that comes at a premium price point. The carrying case for this product is smaller than the previous versions, making it easy to carry and move around with. The magnets used to keep buds intact in the case are also high quality, and all these small things make it stand out as a premium build device. To know how much battery you are left with, you can check the battery life indicator on the case.
The active voice cancellation in this device is better than all its competitors and other models. Once activated, you won't be able to hear anything from the outside, regardless of how crowded the place is. While connected to the internet, the best translator device can let you translate 40 languages, whereas going offline would restrict you to 8 languages. On the features side, the device just knocks it out of the park. You get Bluetooth 5.0 with 2-way translation capability, with translation being almost instant (0.5s).
2. Timkettle M3 Language Translator EarBuds
The Timekettle M3 Language Translator Earbuds provide an unparalleled translation experience. It is a 3-in-1 earpiece that performs music playing, phone calling functions, and real-time translations for you. Since it has an ergonomic design and a 25-hour-long battery life, you can use it for an extended period.
Above all, its unbeatable 0.5 seconds translation speed makes your conversations with a foreign buddy worthwhile. It can translate 40 languages and 93 accents with 95% accuracy for you. It even offers offline translations for eight different languages in thirteen language pairs. So, overall, it is a great pick for your foreign meetups.
Timekettle M3 language translator is one of the best in the market for providing a number of great features that you won't find anywhere else. The selling point of this item is the brand name attached to it. Timekettle has been in the translation buds' market for very long now, creating one of the biggest data pools in the industry. The bigger data pool allows more accurate translation results. The USP of this specific product is its translation speed, as you won't even notice the difference between the speaking and translating periods. The translating time is just over 0.5s, which is unnoticeable.
The offline support you get on this device is absolutely amazing as well. Without any internet connection, the best translator device will be able to translate 13 common languages. On the other hand, an internet connection will let your device translate to 40 different languages. Moreover, you can also talk to one or more people speaking a foreign language over a phone call. All these features are found in many other brands as well, but easy touch and voice control make the experience smoother than ever.
Some other well-known features include Bluetooth 4.2 support and active voice cancellation. The battery works fine, as you can get around 7 hours of translating time on a full charge. However, the major win was the charging case, which allows you to get three re-charges on one full charge.
3.  Timekettle M2 Language Translator Earbuds
Home office essentials like translator earbuds by Timekettle are always needed. This pair is a step ahead of the WT2 model. It can complete live translation, but it will play music and give you high-definition voice calls too. You will be happy with the two-way translations that these headphones can offer. 
Also, there are seven languages you can translate into when you're offline. Otherwise, there are 40 you can use when you have access to the internet. It comes with three modes similar to the ones on the M2.
4. Timekettle WT2 Plus Language Translator Earbuds
Timekettle WT2 Plus Language Translator Earbuds are a considerable choice for translating earbuds. You can find them on the Timekettle store as well. The company has designed these real-time translating earbuds to have a translation speed of 1 – 3 seconds. Since they are available in both white and black colors, you can choose the one that you like.
The device offers you natural bilingual conversations with your peers. All you will be required to do is download their translation app and connect your translating earphones. Overall, the best translator device provides a fluent translating experience.
Timekettle WT2 plus language translator Earbuds offers three different modes of translation for different situations. You can select the mode according to your situation from the app. The first is the touch mode, which requires you to hold the side of your earbud, which activates the translation mode.
This mode solves the problem of the device translating every background noise it hears. The second is the simul mode, which helps you converse with people comfortably. It puts the device in always translating mode, where it translates everything it hears. At last, the speaker mode is for the ones who want everyone to listen to the translation.
5.  ANFIER M6 Translator Earbuds
Home office must-haves like these translating earbuds by ANFIER are great for people. It recognizes 71 languages and 56 accents, which makes it a great thing to have. Also, it can reach up to 97% accuracy, which is fantastic. There are 15 servers worldwide, and it can translate in 0.5 seconds. 
These are two-way translation earbuds, so you don't need to worry about anything. 
6. Waverly Labs Ambassador
Translator earbuds mean you will need to share in-ear earphones with another person, which might not be what you want to do. Luckily, Waverly Labs have thought about this and designed over-the-ear translating earbuds instead. 
The cool device will feature two microphones to pick up speech 2.5 meters away. It is perfect for people traveling in groups because you can pair up and know what is happening. Also, you can sync up to four of these earphones to one smartphone. 
7. Supreme Tech Portable Language Translator Device
Supreme Tech's translator earphones may not be as appealing as others on this list, but it is still a great purchase. It gives you real-time translations for up to 32 languages and has five different modes. Similar to the Google Translate earbuds, you will hear everything a person is saying, and they can speak into the phone's microphone. 
8.  Pomya Smart Language Translator Earbuds
Language translator earbuds like the Pomya are budget-friendly and come in white and black. It will last for six hours on one charge, which is good. Also, if it is in standby mode, it will last 180 hours. You will need to charge it for two hours to get them fully ready for your translating session. 
It comes with a 5.0 chip, meaning the data transmission is faster, and real-time translation will be more accurate. However, you shouldn't look towards these headphones to listen to music. They are strictly good at speaking with people of other languages. 
9.  Xupurtik Language Translator Earbuds
Translation earbuds need to last a long time, which is why the Xupurtik option has made it onto this list. Also, it can translate more than 56 languages and recognizes over 71 accents. People who like to travel will find these incredibly useful for those difficult situations. You don't need to worry about being offline because the app has a lot of offline packages you can use. 
There are a few different modes for this one, meaning you should be able to find the right one. 
10.  JoveTrans Mix Translator Earbuds
These language translator earbuds are different from the Lite version. It uses AI technology to give people accurate and fast in-ear translations, so they don't need to pull out their phones. These are perfect for business or pleasure. Also, they are water-resistant, so you don't need to worry too much about them on your travels. 
It comes with eight-hour battery life, so you know that you can use it throughout the day without any worries. 
11.  NIUJF Comfortable language Translator Earbuds
Translation earbuds that can translate up to 33 languages are great for people who want to speak to people from all over the world. These earbuds by NIUJF can work with iOS and Android, so you don't need to worry about if it will work with your smartphone. There is a long battery life that you can reach with just a two-hour charge. 
Also, you can listen to music with these earphones, so you won't need multiple ones in your bag. 
12.  Frontier Bluetooth Earbuds Translator
Translator earbuds by Frontier should be considered because you can translate up to 35 languages. Also, it does support two-way translation, so you won't have any misunderstandings when speaking with someone. It can be used on any smartphone, which is exactly what someone may want. 
You just need to press a button to begin translating for yourself. 
13. JoveTrans Lite Translator Earbuds
Standing desk accessories like these translating earbuds are great for people who want something that can be used in multiple ways. You won't just be able to hear 26 languages translating in your ear, but you can also use it to listen to music and operate a voice assistant. The translating function is run by an AI that is fast, accurate, and incredible. 
You can review the transcripts of your conversation with your language translator's earbuds at any time on the app. These headphones are great for people to use throughout the day, so the price tag is pretty worth it.
14. Goldencivetcat Language Translator Earbuds
Goldencivetcat Language Translator Earbuds are ergonomically designed language translating earbuds that can translate up to 71 languages and 56 different accents. It even offers you an offline translation option, so you can conveniently use it for business purposes as well.
Their translating earbuds reviews advocate that the device has excellent sound quality and long battery life. The best translator device collaborates with four leading AI translation engines to ensure you get real time translation of speech with 97% accuracy. So, overall, it won't be wrong if we say that they are one of the best translating earbuds.
15. Google Pixel Buds
Google translate earbuds are one of the best options for people who use Android phones. It is also great for people who need something that won't just help with translating, but they can play music and help you take phone calls. However, the reason why these translating earbuds are amazing is because of the real-time translation. 
In essence, Google Assistant or Google Translate can help you when you need to hear another language. You can set the two languages by holding either earbud and speaking in the language you need it to program to. It is so easy to use this technology that it is no wonder why people are snapping it up. 
Other options
Vfeel Portable Voice Translator
An ergonomic computer accessory that you may want is these language translator earbuds. These are some of the most powerful translator earbuds on the market, which is why people who want to have face-to-face conversations or video calls will love them. It is a small gadget that supports 40 languages and 93 accents. 
VBESTLIFE Wireless Bluetooth 33 Languages
Budget-friendly earbuds are essential for those who want something more affordable that can work with the iOS and Android systems. These are light, and they come with a sensitive analog microphone. People can pick up plenty of voices through them, which will go straight through translation. 
The real-time performance is smooth, and you won't notice a glitch. 
Aunu Audio M50
Translator earbuds need to be solid at all times. These earphones will hold a charge for six hours. If you keep them in the charging case, you could get 150 hours out of them. However, it is the audio quality where these earbuds shine. 
With these earbuds, you can expect 33 languages to be translated without your phone. Some of the most common languages in the world can be translated with these earphones, which makes them great. 
Waverly Labs Pilot Earbuds
Waverly has translating earbuds like the Ambassador but at a different price tag. You can use these for listening to music, translating conversations, and making quick phone calls. The Pilot earphones are great because they can be used for up to 20 hours. 
There is a Pilot Speech Translation app for these translator earbuds because you might want to read the transcription later. You can translate 15 languages and 42 dialects.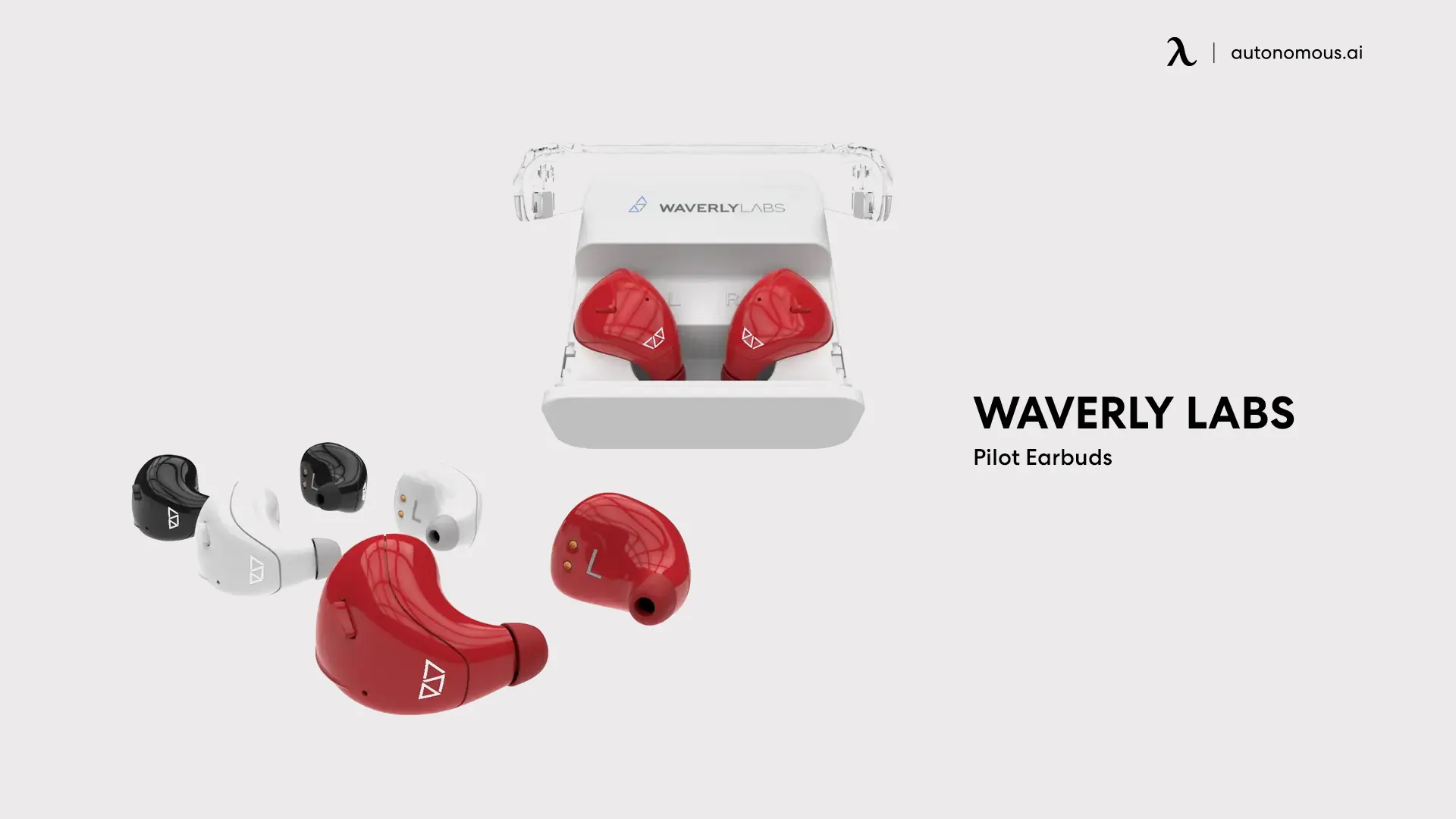 If you travel a lot, then these headphones are for you. 
ASHATA Earbuds with 19 Languages
These translator earbuds by ASHATA have been made with some of the most advanced detection functions. Once you put the earbuds in your ear, they will begin to pair up and work immediately. There is a mobile app that you can download, so you have a better experience with them. 
Also, you can use them to listen to music and make phone calls.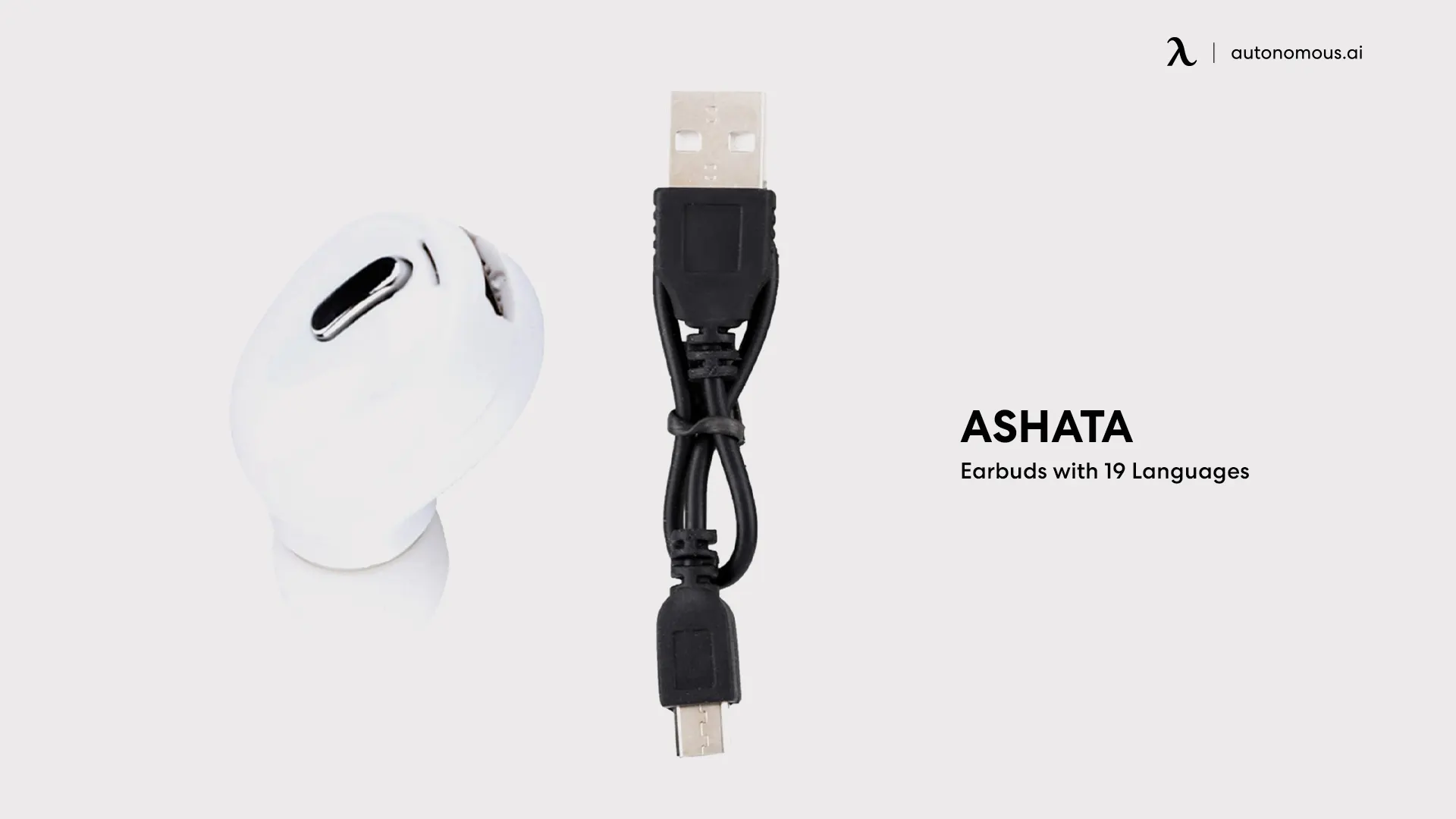 Walfront 16 Language Earbuds
Walfront has created language translator earbuds, so you can speak to people without a problem. It covers up to 16 languages, which is perfect for those who live in a multicultural city. Also, when your message is translated, it will come in the local accent, making it easier for people to understand what you're saying. 
JIANYANA Earbuds for Smartphones
Translation earbuds from JIANYANA come in two colors. You can use the charging box to help them stay charged for longer, making it easier to carry them around. Bluetooth connection is used for these headphones, so you can connect them to any smartphone. There is an app for you to download, so the translations are more accurate.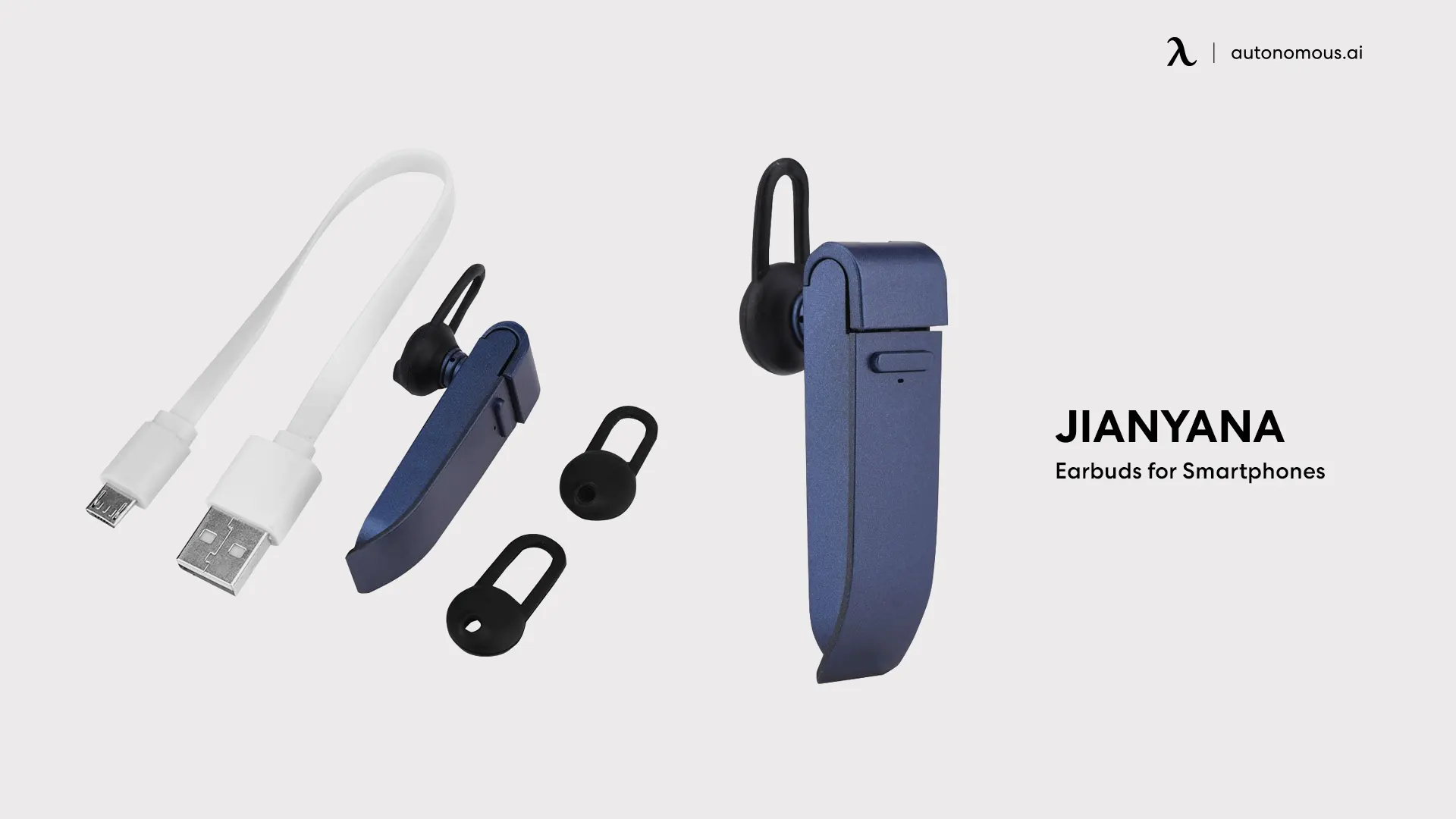 Fosa Earbuds Translator with Hi-Fi
Language translator earbuds by Fosa are perfect for those who want something they can use for their language and music needs. It will last between five to eight hours if you're only listening to music and 4.5 hours if you are only translating. The sound quality comes in a Hi-Fi effect, so you will have an easier time with your daily translation tasks. 
Bragi Dash Pro Earbuds
Like the other options in our listing, the Bragi Dash Pro is a pair of wireless translating earbuds. You can conveniently download their translating app, i.e., iTranslate, on both Android and iPhone. Even its user interface is quite simple. However, you will be required to pay a monthly subscription of $5 to use these headphones for translating purposes.
Another thing to note here is that you need both pairs of headphones to use with your buddies. That means your friend must have a pair of the same translating earphones to communicate fluently.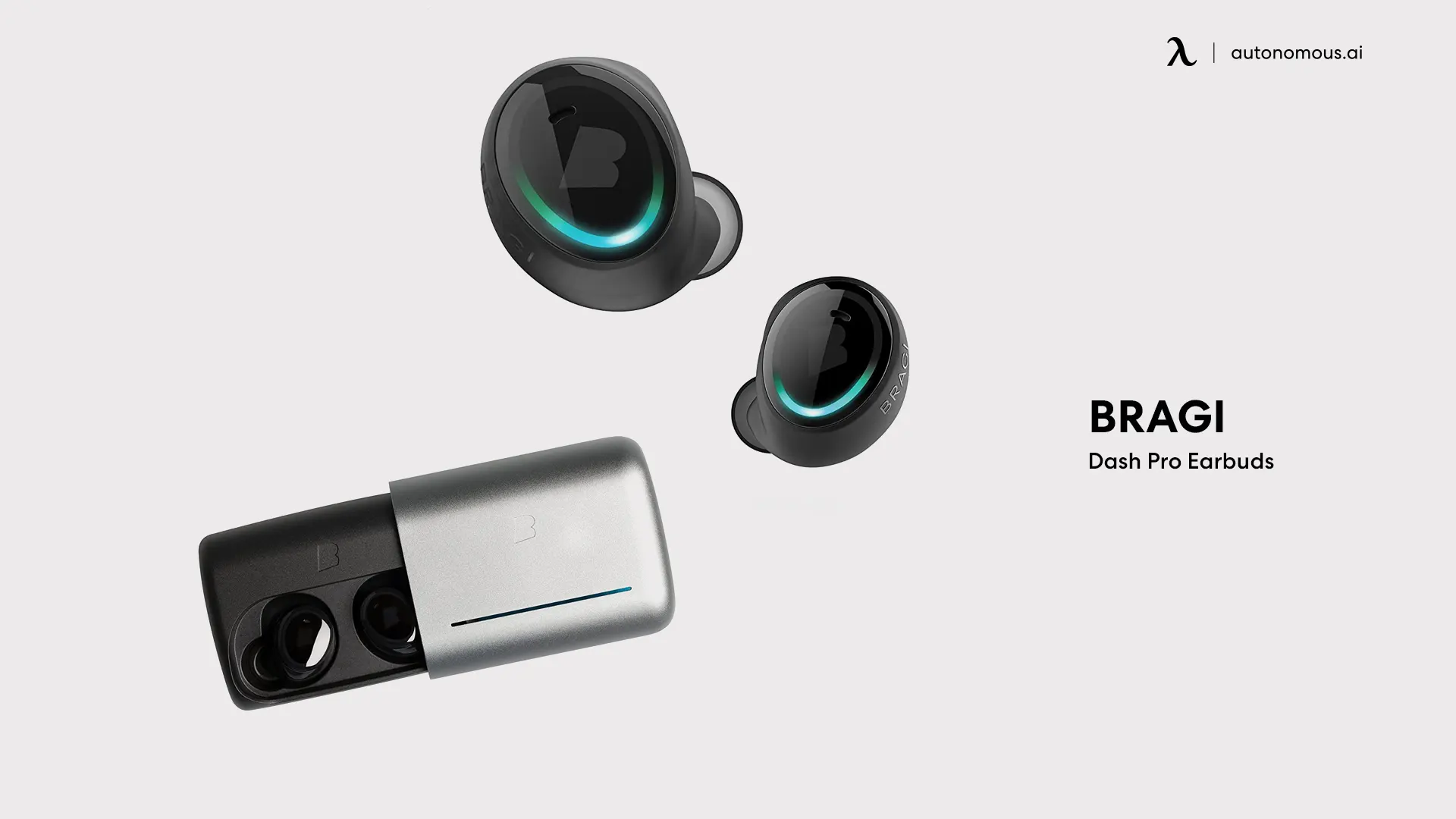 PENCHEN Wireless Earbuds
PENCHEN Wireless Earbuds are a considerable choice for translating purposes. These language translating earbuds can translate 71 languages and 56 different accents. The device offers a two-way real time translation with 97% accuracy. You even get nine offline translation languages, including Chinese, Japanese, English, Korean, Spanish, Russian, German, Arabic, and French.
Since they are multifunctional earbuds, you can even play music and answer calls with them. They come with a charging case and a USB connection, so you can conveniently charge them whenever you like. Overall, they are a considerable choice. 
What Is a Translator Earbud?
These earbuds use Google Assistant to help translate what a person says to you in real time. It will speak back to you in the language that you understand. When you want to talk to someone else, you will be able to use the earbud to say in your language, which will translate into the person's language for them. 
How Do Translator Earbuds Work?
You need to keep a few things in mind when thinking about translator earbuds and how they work. Some of these products will work in real-time, and two people can have a conversation by sharing a pair of earbuds. You can speak in your language, which will automatically translate to another language, so the person can understand what you're saying.
However, some earbuds can only be used by one person. The other person will need to speak into the phone's microphone, and the one wearing the earbuds will get the translation. 
Also, all translating earbuds come with a mobile app that will save the transcription of the conversation. Normally, it will take between 0.5 to three seconds to decipher what the person is saying. They cannot translate everything perfectly, but it does have a 95% accuracy rate, which is better than nothing.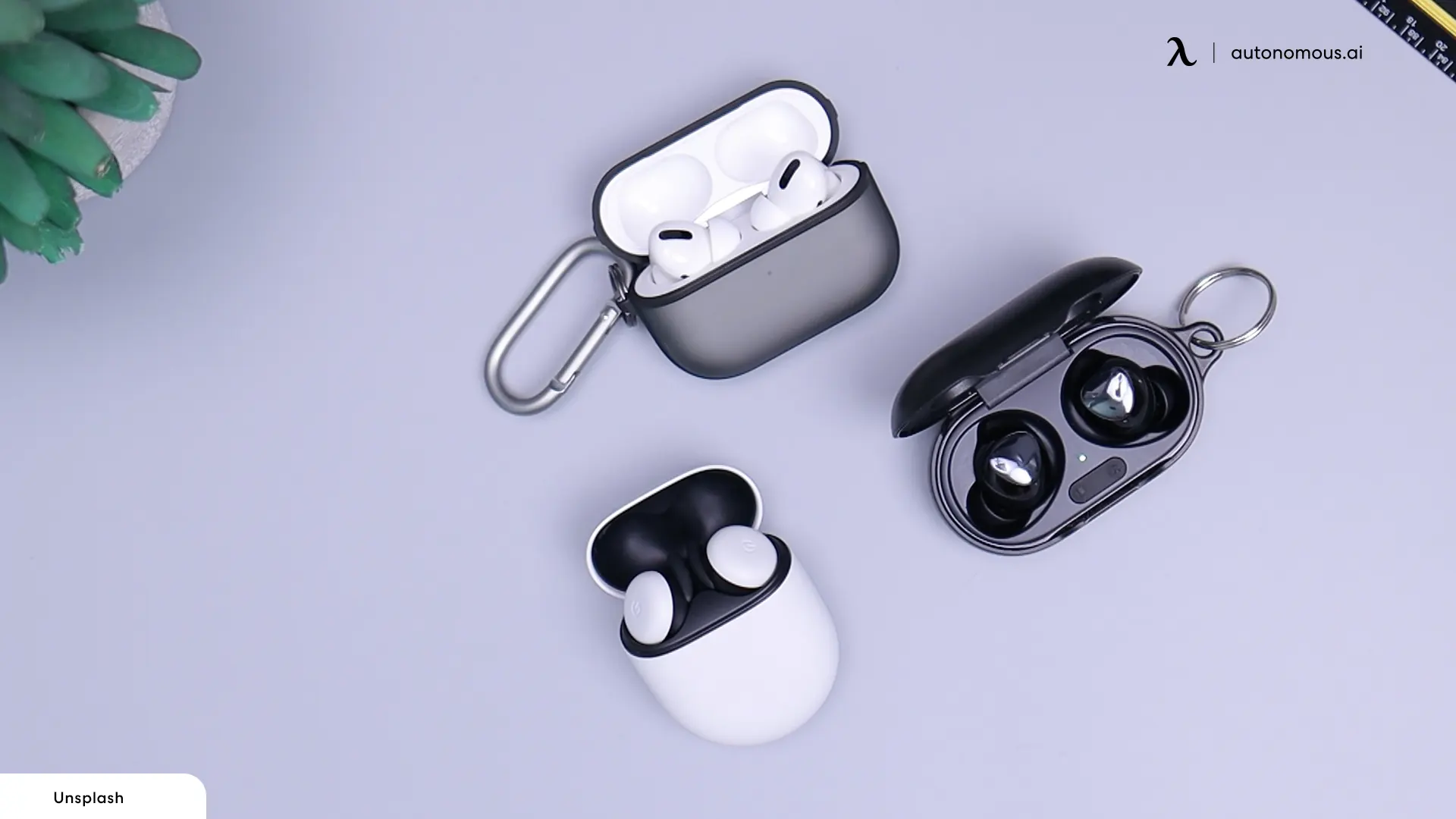 Breaking Barriers: Exploring the Benefits of Translation Earbuds
Translation earbuds offer several benefits for individuals who need real-time language translation. Here are some of the advantages:
Language Barrier Breaker
Translation earbuds enable effective communication between individuals who speak different languages, breaking down language barriers and promoting understanding. This can be particularly useful when traveling, attending international conferences, or interacting with people from diverse linguistic backgrounds.
Real-Time Translation
These earbuds provide instant translation, allowing users to have fluid conversations without the need for a human interpreter or relying on translation apps or dictionaries. This real-time translation feature enhances the efficiency and accuracy of communication, making interactions smoother and more natural.
Portability and Convenience
Translation earbuds are compact, lightweight, and easy to carry, making them highly portable. They can be worn comfortably, enabling users to have on-the-go translations without the need for bulky equipment or devices. This convenience makes them ideal for travelers, business professionals, and anyone who frequently interacts with people from different language backgrounds.
Privacy and Personalization
With translation earbuds, individuals can have private conversations without the need for a third-party interpreter. This enhances privacy and confidentiality, as users can directly communicate with each other without involving an intermediary. Additionally, some translation earbuds offer customization options, allowing users to personalize the language preferences, voice, and settings according to their needs.
Accessibility and Inclusivity
Translation earbuds contribute to inclusivity by bridging the communication gap for individuals with limited language proficiency. They make it easier for people to access information, services, and opportunities that may have been previously challenging due to language barriers. By providing real-time translation, these earbuds help create a more inclusive and globally connected world.
It's important to note that while translation earbuds can be highly useful, they may not always provide perfect translations, especially for complex or nuanced language expressions. Nevertheless, advancements in machine learning and natural language processing continue to improve the accuracy and effectiveness of translation earbuds, making them a valuable tool for cross-cultural communication.
What to Look for in Translating Earbuds?
Now that you know the detailed reviews on the best translating earbuds, you must know what the features that made us pick them were. There are certain aspects of language translating earbuds that make them ideal. We have discussed them below to help you evaluate what you need to look for in the translating earphones.
Real-Time Translation
If you are planning to get headphones and earbuds that translate different languages for you, you must look for a real-time translation feature in them. The smaller the translating time for the real time translator earbuds, the more fluent you will be able to converse with your buddy. The best translating earbuds have a translating time as short as 0.5 seconds. 
Multi-Functionality
We all love having multifunctional devices because that helps us have only the most important modern desk accessories on our work desk and avoid clutter. Imagine if you have a pair of language translating earbuds and you can attend calls and play music with them. If that is so, you won't have to have your phone and music streaming headphones on the desk while you work. So, you will be able to focus better even. 
Battery Life
A very important feature to check in your earbuds is their battery life. The translating earbuds are usually wireless, so you must charge them before using them. An earbud with a long battery life goes a long way. That's why you must look for those translating earphones that have a long battery life. 
Number of Languages Offered
Different translating earphones offer a different number of languages and accents. There are some that offer you around forty different languages and can catch more than ninety accents, while there are some headphones that offer translation for as many as seventy-one different languages.
It is ideal for checking which languages your desired translating earbuds are offering so that you know whether the earphones are offering you the languages you need to translate.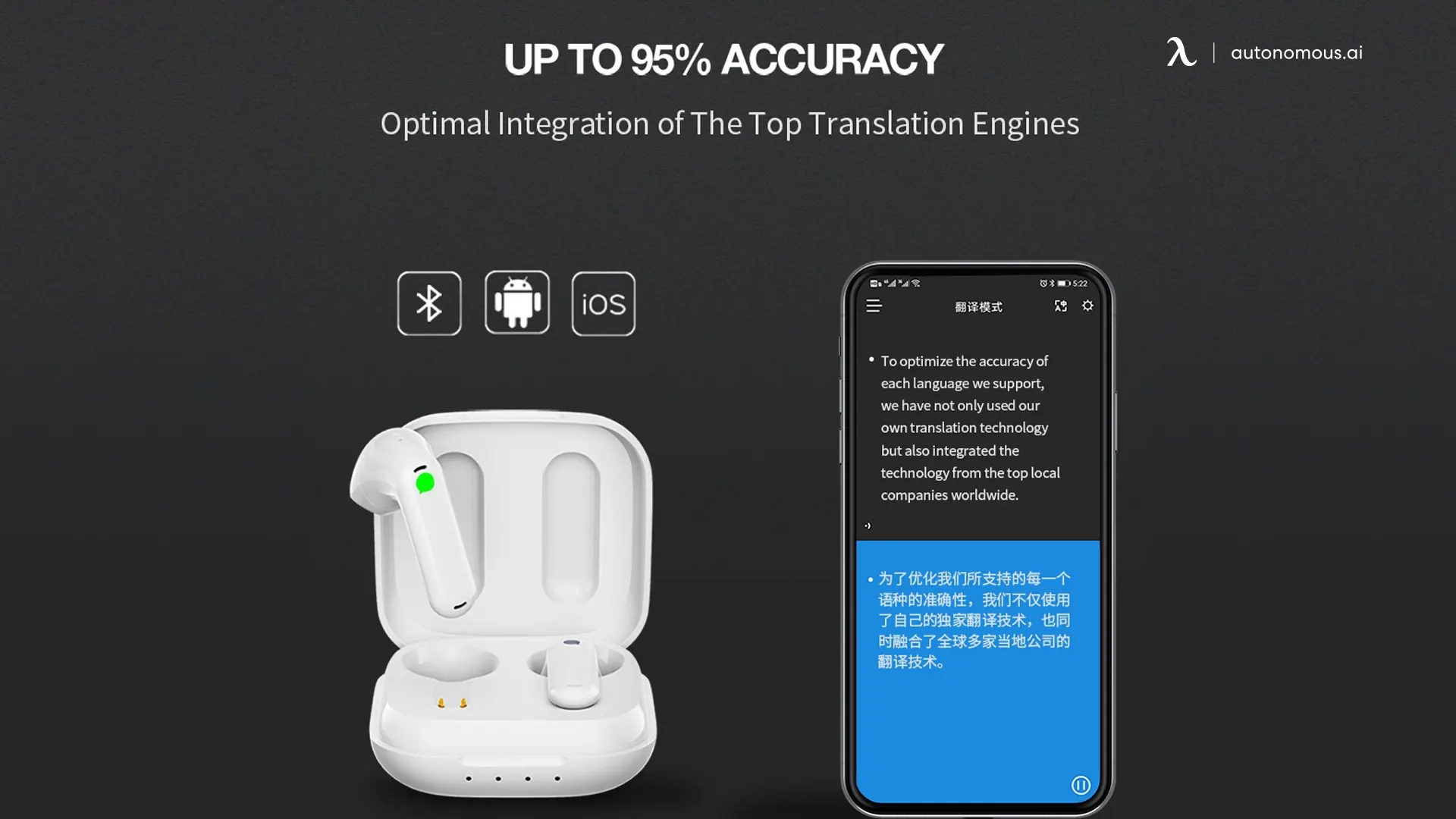 Design & User Interface
Getting computer gadgets and accessories is always desirable, but one must check their user interface and design to ensure whether it will be able to serve them well. The best thing you can do is pick the ergonomically designed translating earphones so that you can have a comfortable experience. As far as the user interface is concerned, you must look for a few things, like the translating app.
Some apps require a monthly subscription. If you don't have enough budget, you should think of other options. Similarly, some apps are not compatible with all processors. So, you must check its specifications and go through translating earbuds reviews before making your final move. Once you have done that, you are good to go!
Conclusion
We live in a world with hundreds of different languages to learn. Luckily, these translator earbuds have been made because now, you can easily converse with someone. You won't need to worry about whether these earbuds will work because they are the top ones on the market.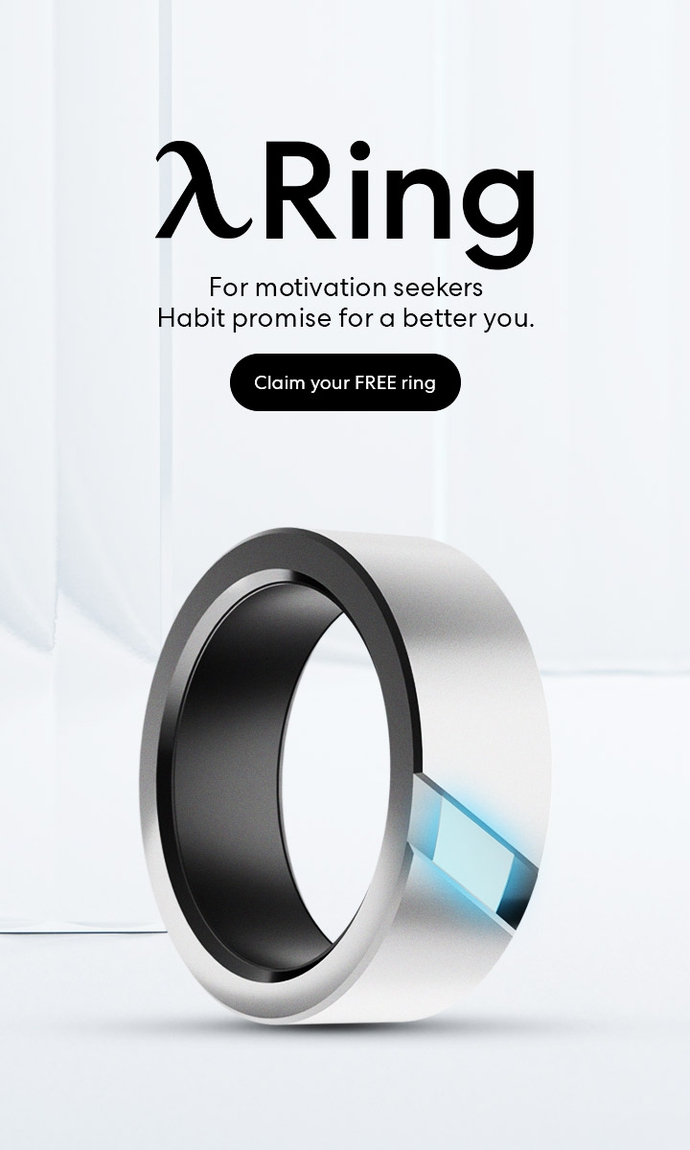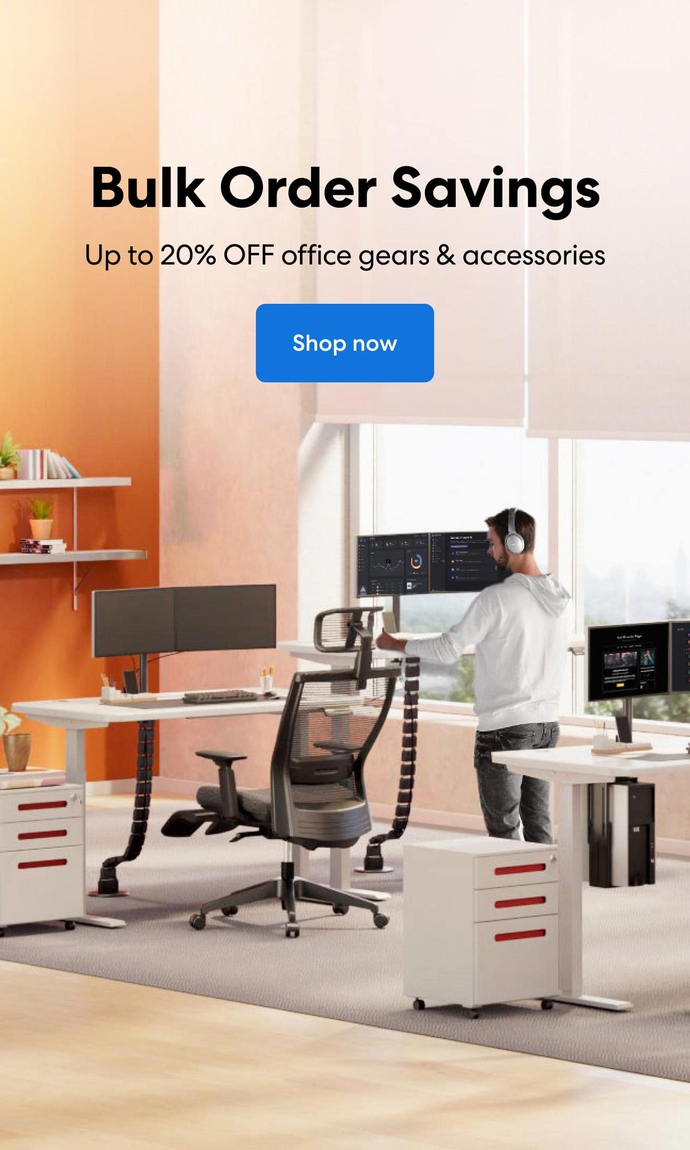 Subcribe newsletter and get $100 OFF.
Receive product updates, special offers, ergo tips, and inspiration form our team.