Smart Products
Study Chairs for Different Age Groups and Study Preferences

Autonomous
|
Jul 15, 2023
298 Views
One of the most difficult things about studying is being forced to spend long hours seated in the same positions. A few weeks of that, and you will begin to feel the effects by experiencing joint stiffness and muscle strains. That is why having a good study chair is very important.
However, not many people know what to look for when shopping for chairs for study. Most of the time, as long as the chair looks great and the price is right, customers are quick to buy it. This is not the right way to shop for such an important piece of furniture. 
If you care about your health and well-being, you have to be on the lookout for nothing less than a great ergonomic office chair. Features such as lumbar support, breathable material, and recline functions should be more important than the color or design of the chair. 
This is not to say that aesthetics are not important. A comfortable study chair should have a good-looking design and appropriate colors too. This is especially true if the chair is going to be used in an office environment where you will need the best ergonomic chair to impress your clients. 
At Autonomous, you can have your cake and eat it. There is a wide range of great-looking chairs for study purposes that come loaded with lots of ergonomic features. If you are looking for the perfect computer office chair that works great as a study chair, you have come to the right place. 
Autonomous Caters to the Diverse Needs of Various Age Groups
When it comes to study chairs, no one size or design fits all customers. Each person has their own particular requirements in a study chair. One customer may be in the market for a luxurious leather study chair for their home office, while another may want something more portable, so they would prefer a folding study chair that is easy to carry. 
In most cases, the biggest determining factor that influences customers' choices of study chairs is their age. Different age groups have different needs. At Autonomous, you will find many different study chairs that have been designed to cater specifically to the following age groups:
Children
Young children do not usually spend long hours studying due to their very short attention span. As such, features such as ultra-comfortable, plush leather seats may not be necessary. They are also prone to spilling liquids all over the place, which means whatever ergonomic study chair you decide to buy for them should be easy to clean. 
Safety is also a very important issue here, so in most cases when buying kids a desk chair with no wheels is the golden rule. It is best to look for a small chair that is made of robust material. Some bright colors would also be an appropriate feature to have. The great thing is that a comfortable study chair for kids has few features and is unlikely to cost much.
Teenagers
Teenagers, on the other hand, can be very tricky when it comes to buying furniture. They can be very unpredictable, and, as such, you cannot just buy them any random studio chair without considering what they like. 
A good idea would be to take a look at how they decorate their rooms before picking out the perfect ergonomic study chair for them. If their room favors certain types of colors, you should probably look for something along those lines. 
However, it is not all about looks. Teenagers are at the point in their lives where schoolwork can be demanding. As such, you need to buy them an ergonomic and comfortable study chair to help them when they spend long hours studying.
Adults
When it comes to buying the perfect ergonomic chair for an adult, you have to consider their lifestyle above all else. There are many different chairs designed to cater to the needs of individuals from different walks of life. 
If an adult has a desk job and spends most of their time seated in an office, one of the heavy-duty office chairs available at Autonomous may be well-suited to their needs. On the other hand, if they hardly spend time in the office and prefer to work in different locations around the house, consider buying them a folding study chair instead.
Unique Requirements of Different Study Preferences
The way you sit in your chair depends a lot on the activity you are doing and the level of concentration required. Doing a task for a long time while seated in the wrong type of study chair can cause you serious back, shoulder, and neck issues down the road. 
If you are looking for a sustainable desk chair that will serve you well, consider which of the following activities you usually do: 
Reading
When reading, one of the most important things you want is to have a comfortable study chair to sit on. Many people enjoy reading so much that they spend hours each day doing it. You are also more likely to lean back when reading compared to any other office activity, so getting a recliner desk chair may be a great idea. 
The best chairs for reading need to have a lot of padding to make sitting in them for long hours comfortable. Besides being able to recline, you may also want to consider other features that will make your reading experience a pleasurable one, such as arm and footrests.
Writing
If you plan on doing a lot of writing, you have to pay attention to the desk/chair combination. Your chair has to be the right height to make sure that when you are writing, you are not leaning too much over your desk or feeling as if the desk is too big. 
The best option would be to get a study chair with adjustable height. This will allow you to set the perfect height for any activity you intend on doing, such as writing. However, you also need to make sure you buy a comfortable study chair because writing is another activity that may take up a lot of your time. 
Computer-based Work
Using a computer is very different from either reading or writing and has the potential to put a lot of strain on your body if you do not choose the right study chair for your needs. While you must have a great-looking and comfortable study chair, if you are going to be working with a computer, you need an ergonomic chair. 
Features such as height adjustment, armrests, and lumbar support are more important than ever when buying a computer chair. Many of the chairs available at Autonomous are made for such activities and would be perfect if you are going to spend long hours behind a computer desk.
Autonomous Ergonomic Chair - Perfect Solutions for All Ages and Study Activities
Have you been hunting for the best office chair for long hours? An ergonomic chair from Autonomous may be just the thing you have been looking for. However, before looking at some of the great products available at Autonomous, it is important to know a little more about ergonomic study chairs.
What Is an Ergonomic Chair?
An ergonomic chair is a chair whose features are specifically designed to allow the user to sit comfortably in the right posture for a long period. It is a chair that comes with specialized features, such as breathable mesh and lumbar support. 
The difference between an ergonomic chair and an office chair is that the former pays attention to how people sit rather than what the chair looks like. People with back problems or those who spend most of their time seated behind a desk need to seriously consider buying an ergonomic chair.
Benefits of Using an Ergonomic Study Chair
Why should you consider buying a potentially more expensive ergonomic study chair rather than an ordinary chair? Consider the following benefits: 
It offers superior lumbar support.

You have ultra-comfortable upholstery.

It has a breathable mesh lining for those hot summer days.

Easy to adjust to the most comfortable height and angle. 
Check Out the Awesome Autonomous ErgoChair Series
Of the many ergonomic chairs available on the market, very few can cater to your needs in the best way possible. Whether you are looking for a leather study chair or a gaming chair, Autonomous has what you need. 
1. ErgoChair Pro
With a tilt function, adjustable height, and arm and headrests, the ErgoChair Pro is one of those chairs that seem ready to take on any task. If you are planning on spending long hours studying, you will appreciate the mesh back that allows maximum airflow and cools you down without sweating through your clothes.
2. ErgoChair Plus
The best thing about the ErgoChair Plus is the unique and great-looking frameless construction that allows you to move freely in any direction. This specialized ergonomic feature is great for allowing you to stretch easily after you have been sitting for a long time. 
If you work in hot environments, you have a choice between the mesh back and the naked TPE option, both great choices for breathability. The ErgoChair Plus also offers adaptive spinal support, which means the chair will automatically adjust itself to the natural shape of your back. 
3. ErgoChair Core
From the moment you sit in the ErgoChair Core, you will know what all the fuss is about when it comes to this chair. The contoured foam seat shapes itself perfectly to your body, allowing you to sit for long hours without feeling any back pain. 
It has a wide range of adjustable features, such as the backrest, seat pan, height, and lumbar support. This means you can tailor it to suit your height perfectly. Working for long hours in such an ergonomically superior chair is a breeze. 
4. ErgoChair Recline
Do you enjoy throwing your head back, closing your eyes, and just relaxing for a few minutes in-between work hours? The ErgoChair Recline is the perfect chair for that. Combined with the footrest and headrest, the reclining feature allows you to fully stretch your body while relaxing, which feels great after you have been sitting for a long period. 
This comfortable study chair can easily carry a weight of up to 250 pounds. While this is not the best in its category, it is nevertheless more than enough for most office employees. Why not give it a try and enjoy putting your feet up once in a while? 
Need a Chair? Just a Few Clicks Is All It Takes!
Buying an ergonomic chair online has never been this easy. On the Autonomous website, you will find a wide range of study chairs to choose from. Consider which features appeal to you the most and pick one. 
After that, it is only a matter of a few clicks, and your perfect study chair will be on its way. If you care about your well-being, getting an ergonomic study chair should be at the top of your list of office furniture and accessories to buy in 2023.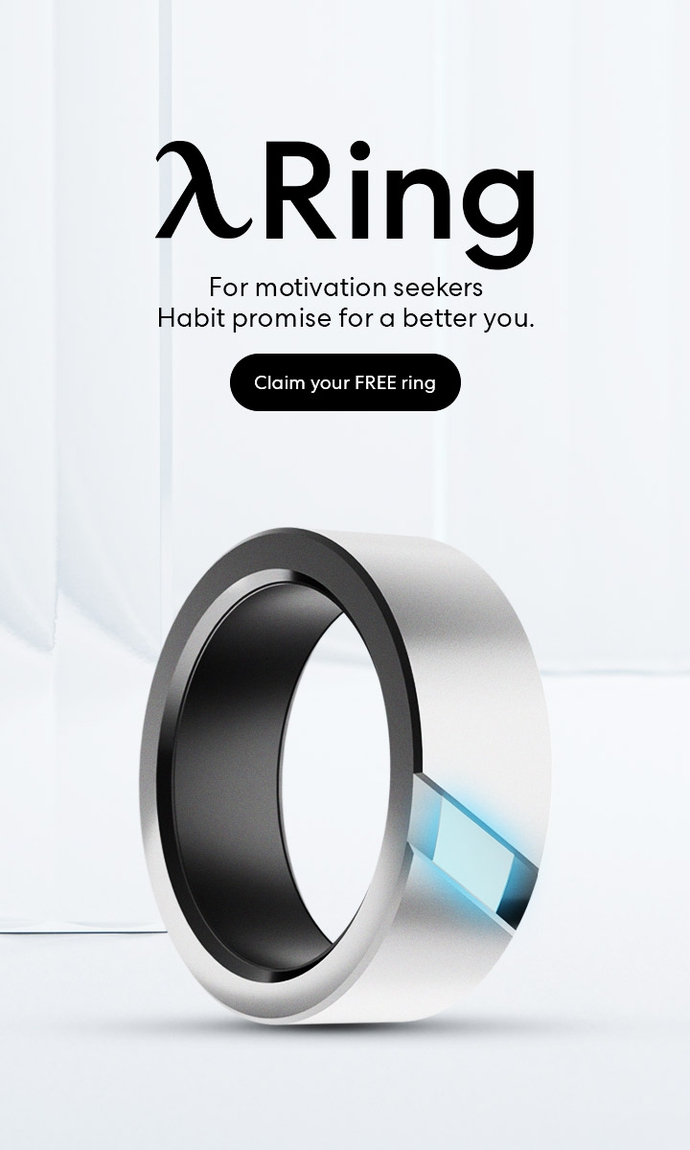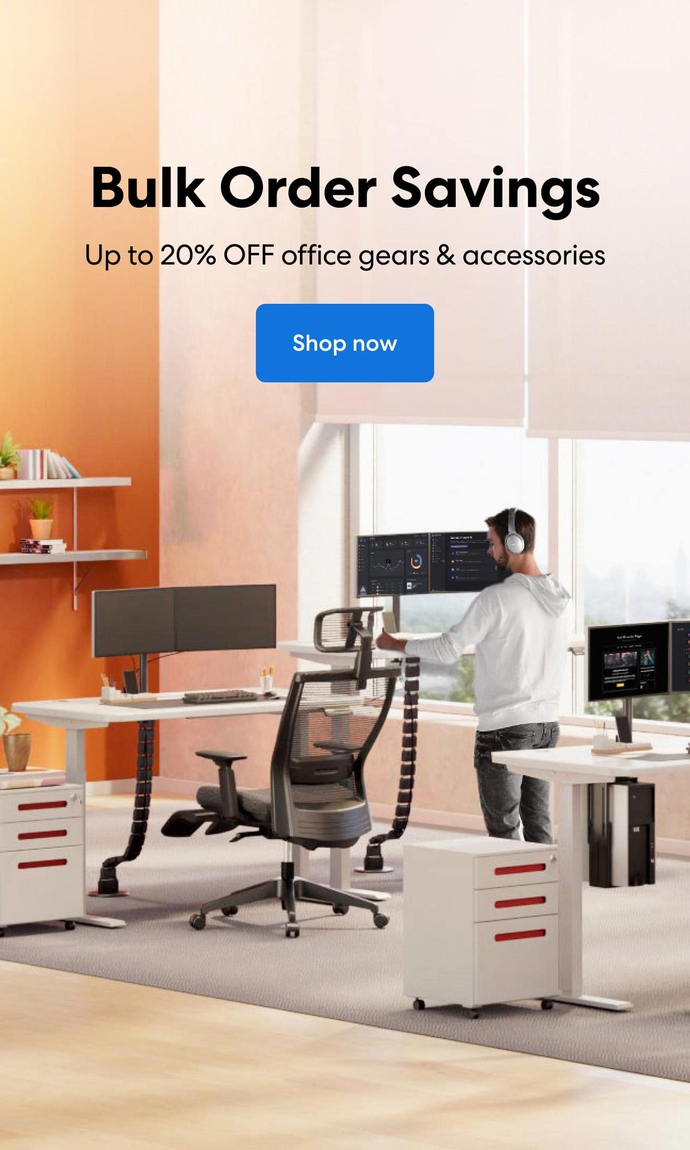 Subcribe newsletter and get $100 OFF.
Receive product updates, special offers, ergo tips, and inspiration form our team.