Workplace Inspiration
The 20 Best Lake Cabins to Buy for Your Next Vacation

Autonomous
|
Jan 30, 2023
657 Views
Are you looking for cozy lake cabin ideas to call your loved ones for your next vacation? Whether a family trip or a romantic getaway, small lake cabins offer the perfect backdrop for a memorable holiday. With so many lakeside cabins on the market, it can be challenging to decide which one is right for you. 
To help you out, we've compiled a list of the 20 best shed house ideas to buy for your next vacation. This article will help you find the perfect place for your needs, whether you're looking for a small, simple cabin or a luxurious lakeside retreat. Therefore, you'll be sure to find the perfect one on the list and call it your own. 
List of 20 Best Lake Cabins to Relax in with Your Family and Friends
You can relax and have fun with your family and friends, and don't worry about where you will be staying; we've got you covered with this list of the best small lake cabins. 
1. Autonomous WorkPod
The Autonomous WorkPod is an innovative, self-contained living space designed as an affordable lake cabin option. It is functional, versatile, and modern, with enough space to accommodate your family. Additionally, it's designed to be transported quickly and easily, allowing for a more flexible and convenient lake cabin experience.
This makes it an ideal choice for those who want to get away but don't want the hassle of traditional camping. With its sustainable design and modern amenities, this prefabricated ADU is one of the finest modern lake cabins for those looking for an affordable experience. 
Dimension
103"W x 142.5"L x 92" - 125.5"H
Material
Exterior: Composite wood
Interior: Plywood wooden frame
Frame: Steel, M300 cement
Include
SmartDesk Pro, ErgoChair Plus, Cable tray, Filing Cabinet, Dual Monitor Arm, Anti-fatigue Mat
Minimum wattage
100W
Weight capacity
2.9 tons
Color
Black, White
Warranty
1 year
2. Autonomous StudioPod
This StudioPod is a revolutionary new approach to housing. It is a fully Autonomous lake cabin that relies on renewable energy sources to power its services and amenities. 
The prefab studio shed is designed to maximize space and functionality while allowing users to enjoy their time off in a serene and sustainable environment. Moreover, this modern lake cabin is ideal for those who want to relax and enjoy nature while still having the comforts and conveniences of modern living. 
Dimension
106" W - 155"L x 106.3"H
Material
Exterior: Vinyl layer
Interior: Eco-friendly honeycomb paper
Frame: Steel
Include
A closet, desk, bookshelf, TV stand, a foldable coffee table and convertible sofa bed
Minimum wattage
150W
Lighting
3 color modes
Warranty
1 year
3. Autonomous Pod
Are you looking for modern lake cabins where you can feel at home and comfortable? Then, look at this Autonomous Pod. The pod is designed to be easy to install and comes with all the necessary components, including the walls, roof, plumbing, electricity, and appliances. 
This multi-purpose pod is a great way to build small lake cabins efficiently, quickly, and affordably. Furthermore, it is solid and durable and can withstand extreme weather conditions. 
Dimension
103"W x 142.5"L x 92" - 125.5"H
Material
Exterior: Composite wood
Interior: Plywood wooden frame
Frame: Steel, M300 cement
Weight capacity
2.9 tons
Minimum wattage
100W
Color
Black, White
Warranty
1 year
4. LivSimply Pod by LivPod
The LivSimply pod is an excellent solution for small lake cabin owners looking to cut down on maintenance costs. It has a nanotechnology-based water filtration system that uses a small lake cabin's water supply to purify and clean the water. 
Additionally, this system is designed to reduce the need for monthly water changes and can also help prevent bacteria and algae growth. Also, it is easy to use and can be installed in just a few hours. 
5. Drop Structures Micro Unit
This lake cabin house is perfect for anyone who wants to live in a rustic, relaxed atmosphere. It has all the amenities you need - including a kitchen, bathroom, and bedroom. Plus, it's built on a platform, making it easy to move and customize as your needs change. This lake cabin house is the perfect option if you want a unique and convenient way to live.
6. Premier Studio from Tuff Shed
The Premier Pro Studio is the perfect option if you're looking for a high-quality, affordable house for your next trip or a modular backyard office. It is a lake cabin house ideal for family vacations on the lake, or you can also use it as your private space. The shed features a well-equipped studio, plenty of storage space, and a private yard. 
7. Livoutside 106 by Livpods
If you're looking for a romantic escape, Livpods has the perfect cabin. This cabin is ideal for couples who want to get away from it all and enjoy some peace. Moreover, the house extension design includes two bedrooms, two bathrooms, and a fully-equipped kitchen and living room. 
You'll love spending your days fishing or kayaking on the lake, and you can even enjoy a romantic fire at night. Thus, Livoutside 106 is a perfect choice if you're looking for a unique and private modern lake cabin.
8. Karangahake Prefab Home
The Karangahake prefab home is an inspiring example of modern lake cabin ideas. This place is designed to make the most of the views and natural light. Additionally, the cabin's exterior features wood cladding with subtle hints of copper, reflecting the surrounding landscape's colors. 
Large windows and sliding glass doors on both sides offer breathtaking views of the lake and provide plenty of natural light. Its interior layout is flexible, with open-plan living spaces that you can easily rearrange to suit different needs. 
9. Vinyl Siding Estate Deluxe Sheds
Are you looking for affordable and stylish lake cabins? Then, you should consider Vinyl Siding Deluxe Estate Sheds. These houses are made from high-quality vinyl, and they come in a variety of colors and styles. Plus, they're affordable - even cheaper than traditional wood siding. Also, because they're made from vinyl, they're waterproof and resistant to decay.
10. Vinyl Siding Chalet Shed
This shed is designed to look like traditional chalets and comes in various colors and styles. Plus, it's affordable and easy to install, so you can have it up in no time. Moreover, it is weatherproof, so you can use it all year round. 
If you're looking for extra privacy, Vinyl siding chalets also come in various sizes. Therefore, this Vinyl shed may be an excellent option whether you're looking for a simple backyard studio or some lake cabin ideas for your next vacation. 
11. Archipod
The Archipod is a new type of cabin ideal for those who love the outdoors but also want the comfort of a home. It is an ideal bubble home pod with enough space to place with your family and pets. 
This pod is made from lightweight plastic and can be placed beside any water body - lakes, rivers, and even oceans. Plus, it is eco-friendly. It's made from recycled materials and doesn't require electricity or water. 
12. Neo Pod by Pod-space
Despite its smaller size, the Neo Pod is built to the same high standards as the rest of the company's pod range, ensuring you can enjoy all the comfort, security, and serenity you desire for year-round vacations. 
Moreover, the company has included all of the features that make Neo Pod a standout choice, focusing on light, spaciousness, and outdoor access but with a fresh and eye-catching appearance.
13. Lite Pod by Pod-space
The Lite Pod is an open-plan studio that you can use for various purposes, such as a home or vacation lake cabin. Its sleek exterior features premium-grade Siberian larch cladding, large modern aluminum sliding doors with slim frames, and a large frameless feature window, all expertly matched in a dark gray or black finish. 
Furthermore, you can customize your Lite Pod with striking design features, such as an extended decked area, recessed blinds, fixed vertical louvers, or a slim slot window. 
14. Pod-space Glide Pod
If you're looking for a unique way to enjoy your lake cabin house, consider investing in a Glide Pod. These Pod-space units are perfect for homeowners who want to enjoy their lake cabin without having to leave. 
Not only is it eco-friendly and portable, but it also provides a unique experience - taking in the sights and sounds of your surroundings from a safe and comfortable distance. 
Additionally, this pod is easy to set up and take down, so you can use it whenever you want. Whether you're out for a leisurely hike or want to relax in peace, a Glide Pod is a perfect way to experience your lake cabin house.
15. Podzook
Suppose you're looking for a memorable place to stay in the area; consider a Podzook. This lakeside cabin is perfect for those who want to explore the area without worrying about the hassle of staying in a traditional hotel or motel. 
Plus, Podzook offers a unique experience you won't find at any other type of residence. If you're looking for an escape from the city, this pod is perfect for you. 
16. 3D-printed SOM shelter
A 3D-printed SOM shelter is an excellent option for people searching for an affordable, sustainable way to protect themselves from the elements while on vacation. Additionally, the lake cabin-style 3D-printed shelter is perfect for people who want to stay near a lake or other body of water. 
In addition, this 3D-printed shelter is eco-friendly - it uses less material than traditional shelters and is easy to assemble. It's also versatile - you can customize it to fit your needs and preferences. Plus, this shelter is portable, so you can move it to different locations whenever you need to.
17. POD-Idlada
The POD-Idlada is among the unique lake cabin designs that will offer breathtaking views of the lake and mountains. This cabin has a rustic feel, with logs and beams used for the construction. It is perfect for travelers who want to escape the hustle and bustle of city life.
Its interior features exposed wooden beams and logs, giving the place a cozy and inviting atmosphere. A kitchen with all the necessary appliances and a dining area can seat up to eight people, making it one of the finest modern lake cabins. 
18. Ecocapsule
Ecocapsules are a revolutionary new way to live - perfect for modern lake cabins. This capsule is a small, self-sufficient home you can tow on a boat or a motorhome. It is designed to be completely energy independent, so you can live off the grid without worrying about expensive power bills. 
Moreover, the capsule is incredibly comfortable and sustainable - it's made from recycled materials and generates oxygen and water. Also, because it's portable, you can always move it to a new location if you want to change your lifestyle or scenery. Therefore, this Ecocapsule is the perfect option if you're looking for sustainable, small house kits to stay in your lake cabin.
19. Drop Eco-hotel
This Drop Eco-hotel is a revolutionary new way to travel. It involves modern lake cabin designs that use eco-friendly practices to help protect the environment. Moreover, it is made from sustainable materials and uses wind and solar energy to power its facility. Finally, it uses eco-friendly cleaning procedures and waste management systems. 
In addition, the Drop eco-hotel is designed to be environmentally friendly in its operations. The pod is an excellent option for those looking for environmentally-friendly travel options. It's a unique and innovative way to experience the great outdoor views, and it's perfect for those looking to travel more sustainably. 
20. Plaun by Podhouse
Whether you're looking for a relaxing getaway or an exciting adventure, Plaun is the perfect cabin. You can browse through different designs and choose the best one that suits your needs. All the cabin designs are high-quality and realistic, so you can rest assured you'll have a memorable experience. Moreover, it's easy to use, convenient, and reliable.
Final Thoughts
Lake cabins are the perfect way to experience nature on your next vacation. Whether you need a lake cabin for your family or even a backyard shed house, you've come to the right place. Here, we've compiled a list of the best lake cabins to buy for your next vacation. 
Also, with so many options, choosing the right cabin for your needs is essential. You should be able to find the perfect place on this list of 20 best lake cabins for your next vacation, whether you're looking for a modern cabin or one with a more traditional appearance.
Video ads for product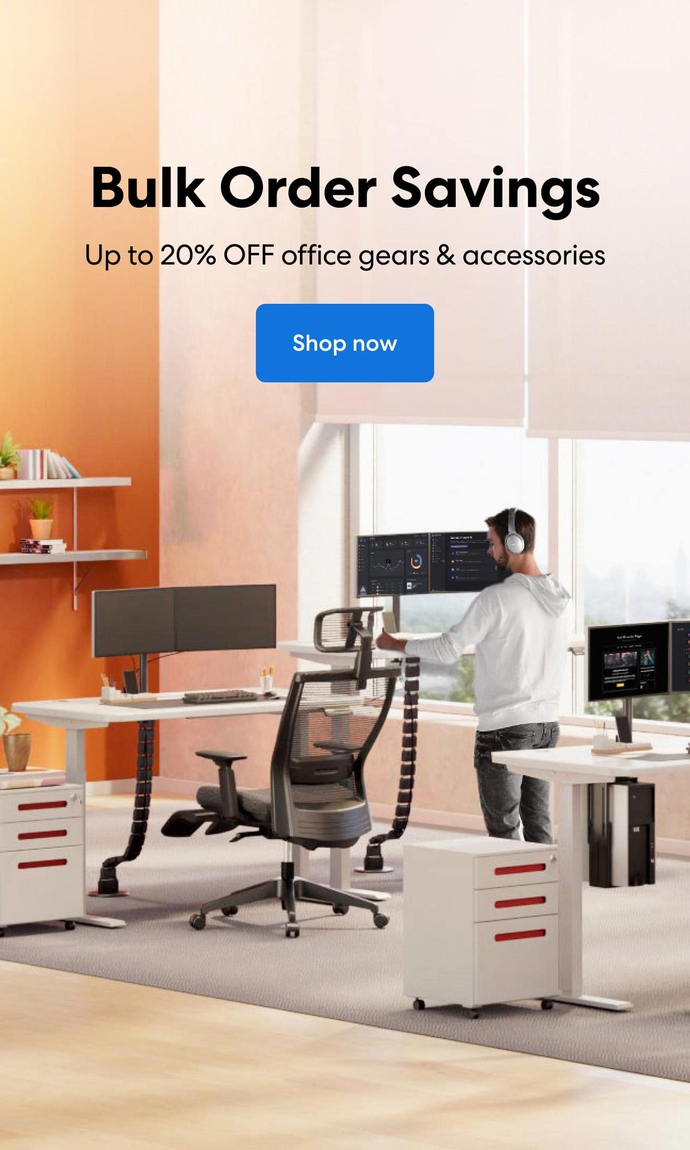 Subcribe newsletter and get $100 OFF.
Receive product updates, special offers, ergo tips, and inspiration form our team.