Work Wellness
Get Straight Up: Ultimate Guide to Top 15 Posture Corrector Devices

Autonomous
|
Feb 19, 2023
896 Views
Good posture is essential for a healthy and confident life. It not only makes you look and feel better but can also prevent back pain, improve breathing, and enhance your overall well-being. However, with so many posture corrector devices on the market, it can be challenging to determine the best for you. 
Additionally, this comprehensive guide provides you with all the information you need to choose the perfect posture correction device to help you stand tall and confident. Whether you're looking for comfortable chairs to help with posture or lumbar pillows, our guide has you covered. 
The Main Benefits of a Posture Corrector Device
There are several reasons why you should consider purchasing a posture correction device: 
Pain Relief
Poor posture can cause back, neck, and shoulder pain, which can be relieved using a posture corrector device. 
Improved Posture
This device can help you maintain good posture by realigning your spine and correcting your slouching habits. 
Confidence Boost
Good posture can improve self-confidence and make you feel more attractive and professional.
Better Breathing
Poor posture can restrict your breathing, but a posture corrector device can improve your posture and allow for deeper, more comfortable breaths. 
Prevent Future Pain
By correcting your posture now, you can prevent potential pain and health issues resulting from a lifetime of poor posture. 
Better Physical Health
Proper posture can help you improve your overall physical health and reduce the risk of injury.
Increased Energy Levels
A posture corrector instrument can help improve your energy levels and reduce fatigue by reducing the strain on your muscles and joints.
15 Best Posture Corrector Devices for Better Health and Life
Good posture is essential for a healthy and confident life, but it can be challenging to maintain without proper support. Our list of the 15 best posture corrector devices is here to help you find the perfect solution for improving your posture and overall well-being.
1. Autonomous ErgoChair Plus
This adjustable lumbar support chair provides the perfect solution for individuals looking to improve their posture and alleviate back pain. Designed with a unique fishbone structure, the ErgoChair Plus offers support for up to 300 pounds, and its 11 lockable positions allow for versatile and personalized use. 
Also, the chair's backrest is engineered to bend with your spine, providing maximum adaptable support, making it an excellent choice for those with back pain. Whether you're looking for a comfortable and breathable office chair with excellent lumbar support or just want a chair that allows you to move around more effortlessly, this Autonomous chair is the perfect solution.
Dimensions
28"L x 28"W x 40" - 44"H
Seat height
17" - 21"
Materials
Naked TPE version: 100% TPE upholstery with ABS plastic frame.
Mesh version: 100% TPE and polyester fabric upholstery with ABS plastic frame.
Colors
Black Frame, Naked Black TPE
Black Frame, Naked Grey TPE
White Frame, Naked Grey TPE
Grey TPE with Blue Mesh
Grey TPE with Grey Mesh
Black TPE with Black Mesh
Weight capacity
300 lbs
Warranty
5 years
Feature
Adjustable armrest, back tilt angle and tension, seat height
2. Bakbon Spine & Posture Cueing Device
Featuring internal magnets that lock the poles securely into place, the Bakbon device is the ultimate posture corrector solution. Simply slip the device over your shoulders and pull down on the waist straps to bring the frame against your upper back. 
Moreover, this spine cueing device is not just any ordinary posture correction device. Its ability to lock the poles into magnetic ports is always there to cue your posture and keep you upright.
| | |
| --- | --- |
| Fully assembled | 6"W x 34"L |
| Storage mode | 6"W x 16.5"L |
| Materials | Latex-free EVA foam |
| Warranty | 1 year |
3. PMT Portable Neck Strengthener: Improve Posture & Relieve Neck Pain
This innovative device is designed to relieve neck pain and improve posture by strengthening the neck muscles. Whether you spend long hours sitting in front of a computer or staring at screens, the PMT Portable Neck Strengthener is the best posture corrector. 
With easy-to-perform exercises, the neck strengthener helps to relieve pain and prevent future discomfort. The device's anti-fatigue support improves your posture, so you can feel more comfortable and confident in your daily activities. 
| | |
| --- | --- |
| Dimensions | 11" x 11" x 6" x 1.92 lbs |
| Warranty | 1 year |
4. ErgoActive Lumbar Support Pillow by Mount-It!
The ErgoActive lumbar pillow from Mount-It! is the ultimate solution for aligning your spine in any seat. Whether you're working at a desk, relaxing on the couch, or traveling by car or plane, this memory foam lumbar pillow will help you maintain proper posture and reduce discomfort. 
Crafted with premium memory foam, the ErgoActive pillow conforms to your back to provide support where you need it most. Also, the breathable and washable cover ensures you can enjoy maximum comfort no matter where you go. 
If you're looking for the best posture corrector device to help you maintain proper spinal alignment, look no further than the Mount-It! ErgoActive Lumbar Support Pillow. 
| | |
| --- | --- |
| Dimensions | 15" x 12.75" x 4.25" |
| Materials | Memory foam |
| Colors | Gray |
| Warranty | 10 years |
5. ErgoFoam Lumbar Support Pillow
ErgoFoam's lumbar pillows for a chair are engineered to provide optimal ergonomic support. This product can help you sit in an upright position with proper posture. The breathable mesh cover wicks away moisture, keeping you cool and dry, even during long hours of sitting. 
Furthermore, the lumbar pillow follows the natural curvature of your spine, providing customized support and reducing the risk of back and neck pain. With its easy-to-use design, you can enjoy ergonomic support wherever you go. 
| | |
| --- | --- |
| Dimensions | 15.35"L x 3.75"W x 15"H |
| Materials | Memory foam |
| Colors | Black |
| Warranty | Lifetime |
6. PMT Dynamic Wedge Lumbar Automatic Traction Device for Back Pain Relief
The PMT device is the ultimate solution for soothing sore and stiff muscles in the lower back and hips. You can customize your treatment with infrared heat, light therapy, and controlled vibration massage. 
With its compact size, you can easily store it or take it with you on the go, making it the perfect addition to your home gym equipment collection.
| | |
| --- | --- |
| Dimensions | 13cm L x 48cm W x 25cm H x 4.55 lbs |
| Warranty | 1 year |
7. PMT EverTrac Neck Cervical Traction Device CT800: Reduce Neck Strain
A PMT neck cervical traction device offers an effective solution to reduce neck strain. This ready-to-use device provides direct tractional force towards the occiput, reducing strain on the jaw and neck. 
Moreover, the EverTrac CT800 is a posture correction device that uses Direct Cable Technology for precise and accurate traction force of up to 50 lbs. An excellent choice for those needing neck support, the EverTrac CT800 is a reliable posture corrector.
| | |
| --- | --- |
| Dimensions | 56cm L x 25cm W x 18cm H x 8.19 lbs |
| Warranty | 1 year |
8. Mount-It! ErgoActive Seat Cushion with Cooling Gel
Upgrade your sitting experience with the Mount-It! cooling gel seat cushion. This product can be used on various seats, including offices, cars, wheelchairs, etc. 
The non-slip bottom keeps it securely in place while the memory foam conforms to your body. With a removable and washable cover and dimensions of 17.5" x 13.75" x 3", this cushion is a must-have for anyone looking to improve their typing posture and overall posture. 
| | |
| --- | --- |
| Dimensions | 17.5" x 13.75" x 3" |
| Materials | Gel, memory foam |
| Colors | Gray |
| Warranty | 10 years |
9. DMI Cervical Neck Traction Device
The device is perfect for physical therapy, back pain, relieving neck pain, arthritis, and more. It's easy to set up and can be used at home with no tools required. 
Enjoy the comfort of the adjustable chin cover, designed with secure and soft foam padding that you can adjust with a hook and loop. Additionally, this device will help relieve neck pain and provide a full body stretch.
10. Sparthos Back Pain Belt Relief
This small-sized belt offers immediate relief for conditions like herniated discs, back pain, sciatica, and more. The breathable mesh design and lumbar pad provide extra compression and support for your lower back so that you can stay active and confident throughout the day. 
Furthermore, the adjustable support straps and perfect fit design make it comfortable to wear under any clothing without the bulkiness of other devices.
11. Upright Posture Corrector Trainer GO S
The Upright posture corrector trainer is a discreet and strapless device for both men and women that helps improve your posture. It is designed to monitor your posture and detect when you're slouching, providing a gentle vibration to create cognitive awareness and drive behavioral change. 
You can sync and track your posture progress with the Upright app for iOS and Android. This app offers goal setting, training programs, and daily stats to help you monitor and analyze your progress. It is entirely free and doesn't require a subscription.
12. Restcloud Shoulder and Neck Relaxer, Cervical Traction Device
A neck and shoulder relaxer is a device for better posture that provides effective and simple physical solutions for neck pain. In just 10 minutes, this cervical traction device helps to soothe stiffness and promote proper cervical spine alignment, making it an ideal choice for anyone seeking to relieve TMJ pain. 
While it may take 1-3 days to get used to the corrector curvature, you'll enjoy extreme comfort once your neck becomes familiar with it.
13. Gearari Trainer Posture Corrector
Do you suffer from back pain, shoulder pain, or neck pain due to poor posture? Say goodbye to these problems with the Bodywellness Posture Corrector. This device is designed to help you align and stabilize your posture, making you look healthy and confident. 
Wearing the posture corrector for some time will train your muscles to remember good posture, even without the device. The back stabilizer is discrete and can be worn under your clothes at any time and place. You can even use it during exercise to improve your posture and relieve pain and tension.
14. Neck Helper by BAC
The neck helper device is designed to provide relief from cervical pain and tension, giving you the support you need to help relieve pressure on the spine. It helps alleviate stiffness, headaches, and dizziness caused by cervical strains and sprains, making it an excellent option for post-operative rehabilitation and injury support. 
Additionally, this device for better posture can help you fix your sitting posture, reduce fatigue and stress, and enhance your overall comfort when working. 
Also, it is perfect for on-the-go use. It's discreet, low profile, and lightweight, making it easy to carry in your bag or suitcase.
15. Posture Corrector A300 by Evoke Pro
Are you looking for the best posture corrector for men? Look no further than Evoke Pro posture corrector! Designed to provide pain relief and improve posture, this posture correction device realigns your spine and shoulders for a painless correction experience. 
Not only is it comfortable to wear all day, but it's also sleek, lightweight, and can be worn under or over your clothing. With a breathable fabric and strong, padded straps, the Evoke Pro back posture corrector is truly one of the best posture correctors.
What Qualities Should a Posture Corrector Have?
When shopping for a device for better posture, there are several factors you should consider to ensure you find the right one for you: 
Comfort: A posture corrector device should be comfortable to wear, not too restrictive, and not cause any discomfort or pain.
Adjustability: Choosing a posture corrector instrument that can be adjusted to your body size and shape for a perfect fit is essential.
Ease of use: The device should be easy to put on and take off and should not require any assistance from others.
Durability: You want a gadget that will last, so choosing one made from high-quality materials with good construction is necessary.
Effectiveness: A main goal of this instrument is to improve your posture, so it's essential to choose one that is proven to be effective and has good reviews from users.
Style: Some posture corrector devices are more discreet than others, so consider your personal style and the type of clothing you wear when making your choice.
Price: Posture corrector devices range in price, so consider your budget when selecting.
By considering these factors, you can find a posture corrector device that is comfortable, effective and fits your lifestyle and budget. 
Summary
A posture corrector device is an effective tool for improving posture and reducing pain and discomfort. By choosing one of the top 15 posture corrector devices reviewed in this guide, you can enjoy a healthier, more confident life. 
Take control of your posture today and enjoy all the benefits. Remember to consider your specific needs when choosing the right posture corrector device. With the proper device, you can say goodbye to slouching and hello to a healthier, happier life.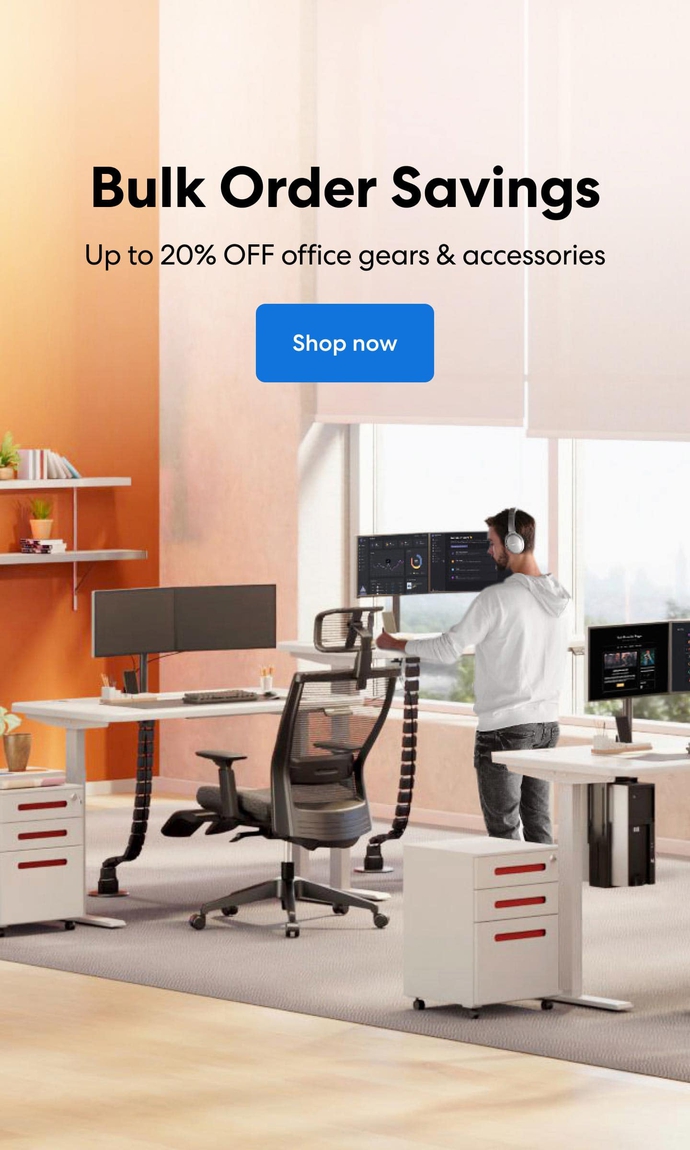 Subcribe newsletter and get $100 OFF.
Receive product updates, special offers, ergo tips, and inspiration form our team.