Black Friday tops all other days of the year in terms of consumption. This is the day many people plan to start their holiday shopping, and maybe get a few things for themselves. According to a study, about 61 percent of shoppers planned on Black Friday shopping in 2019. Today the National Retail Federation predicts that about 165 million people are going to do their shopping the day after Thanksgiving. While popular products of the past include Apple products, toys, electronics, and clothing, the black Friday office chair deals may be the ones calling out your name the loudest.
Black Friday Culture: How It Started
The history of Black Friday as a consumer phenomenon began in the 1950s. Meanwhile, the origins of its name started much further back. The term "Black Friday" was originally designated to an economic disaster that occurred in 1869. By the middle of the 20th century, this name was taken over for more materialistic purposes.
The day after Thanksgiving in Philadelphia during the 1950s was always a day of chaos. The big Army-Navy game always took place over the weekend. The Friday between the holiday and the game was the unspoken day of tradition for suburban dwellers to gather in the city to shop and tour. Since they had to work harder this Friday every year, given the number of people in the area, police referred to this day as "Black Friday."
Around the 60s, all of Philadelphia knew what "Black Friday" meant and generally used the term with a negative connotation. However, by the 80s, the name spread on a national level and reversed its definition to be more positive to encourage people to go out and shop.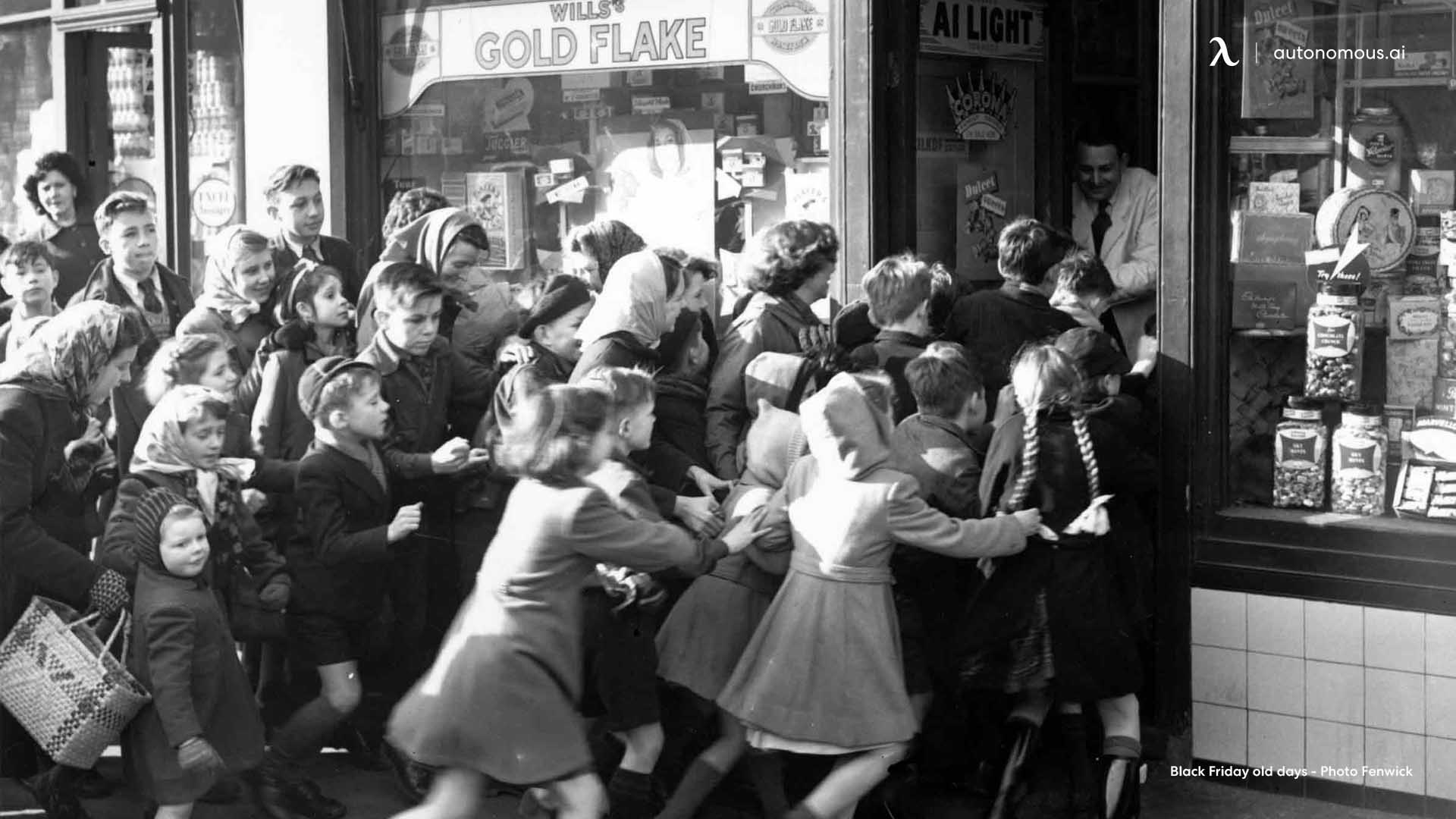 Why Is It Called Black Friday?
The rumor is that Black Friday got its name because of the economy's transition from being in the red (the negative margin) to being in the black (the profitable margin). However, as we know, this is not the case, and the origin of the name comes from Philadelphia in the middle of the 20th century.
What Are the Differences Between Black Friday and Cyber Monday?
Black Friday is the original day of shopping, but other days also take part in the craze. Cyber Monday is one of these days that revolve around consumption and spending money on deals. While Black Friday takes place the Friday after Thanksgiving, Cyber Monday is the Monday after Thanksgiving. Instead of heading to the stores, people traditionally buy items online, hence the word "cyber."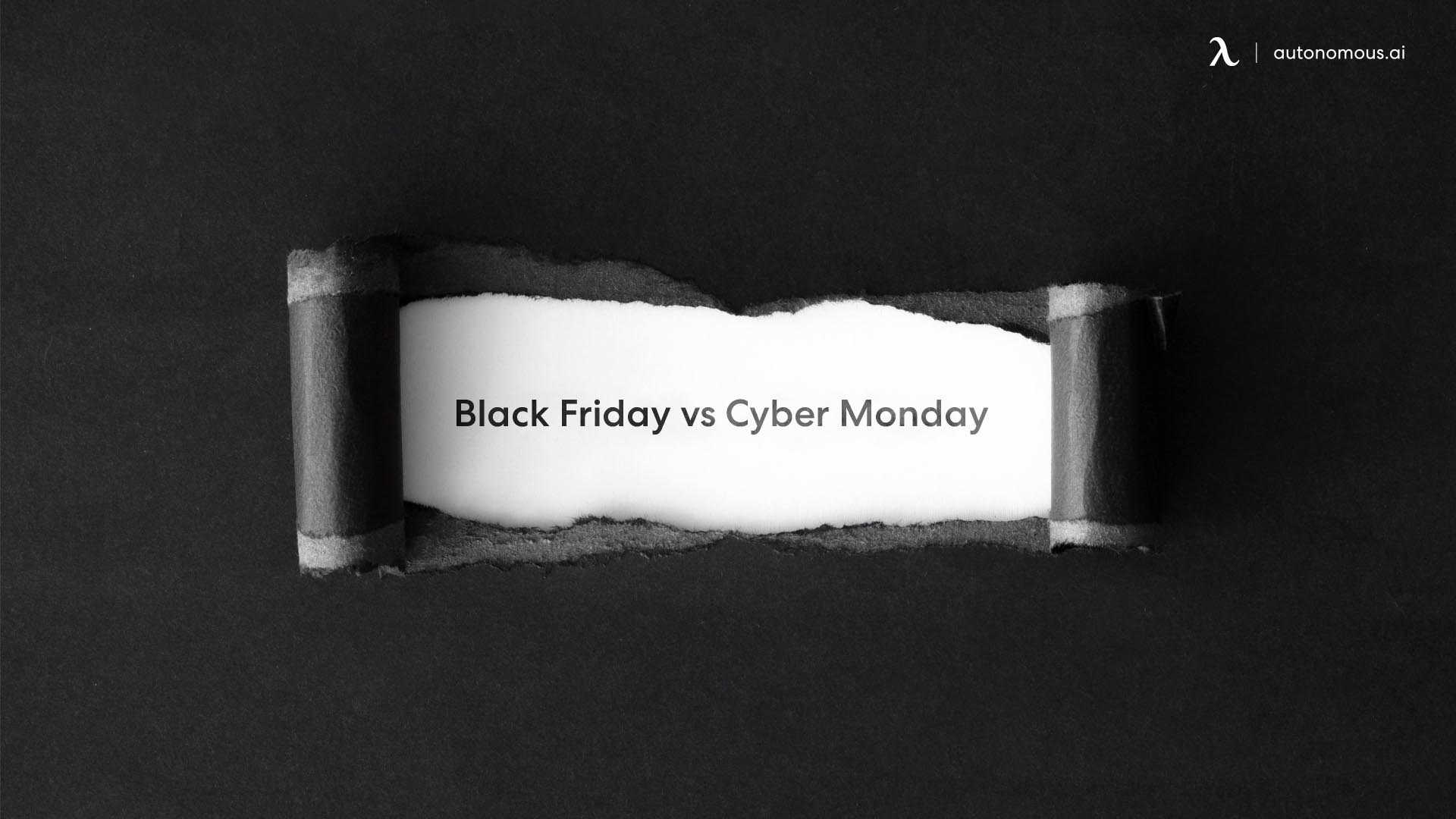 Are Black Friday Deals Good?
It may take some time, but Black Friday deals tend to be much better than other days of the year. More expensive items like appliances and electronics see the most mark-downs, but you can find what you want at a good price if you do some research. If you are looking for the best Black Friday office chair deal, then you are in the right place!
The Benefits of Shopping on Black Friday
The main benefit—and the main reason for it all—is that prices get marked down considerably. As a desk worker, you may want to find a good Black Friday office chair sale to improve your workspace. If you were waiting to find good deals on office chairs, then Black Friday is the best time to take action.
Black Friday
More appealing price
Start your holiday shopping
Stores tend to have extended hours
Treat yourself!
The temptation to buy more than what you need
Overshadows intimate holidays like Thanksgiving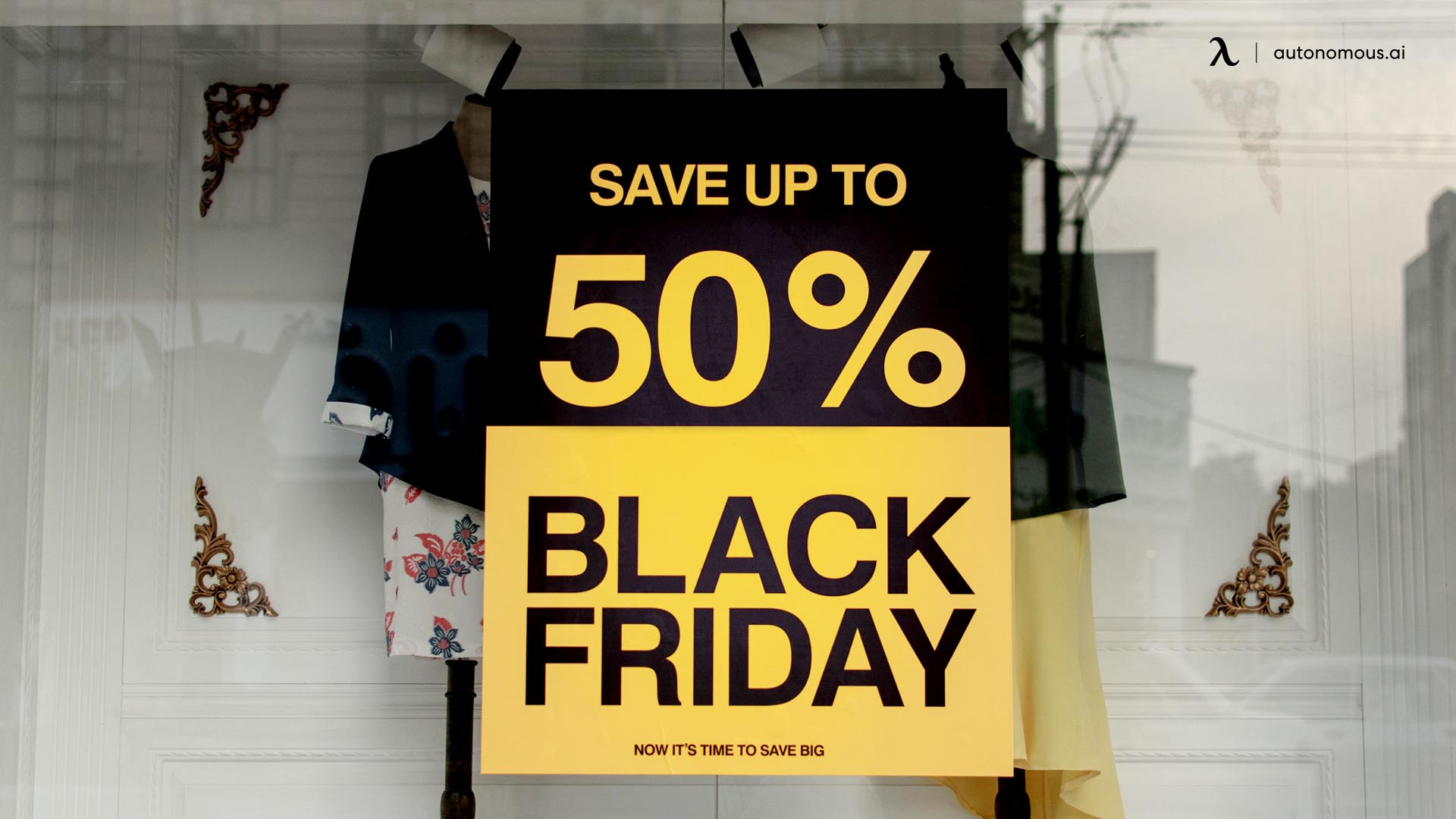 Can You Expect a Good Black Friday Office Chair Deal?
2021 has seen a change in the way people use their office space. More and more workers are upgrading their workspace since they are spending more time there. As a result, you are most likely going to see good Black Friday office chair deals in the shopping season of 2021.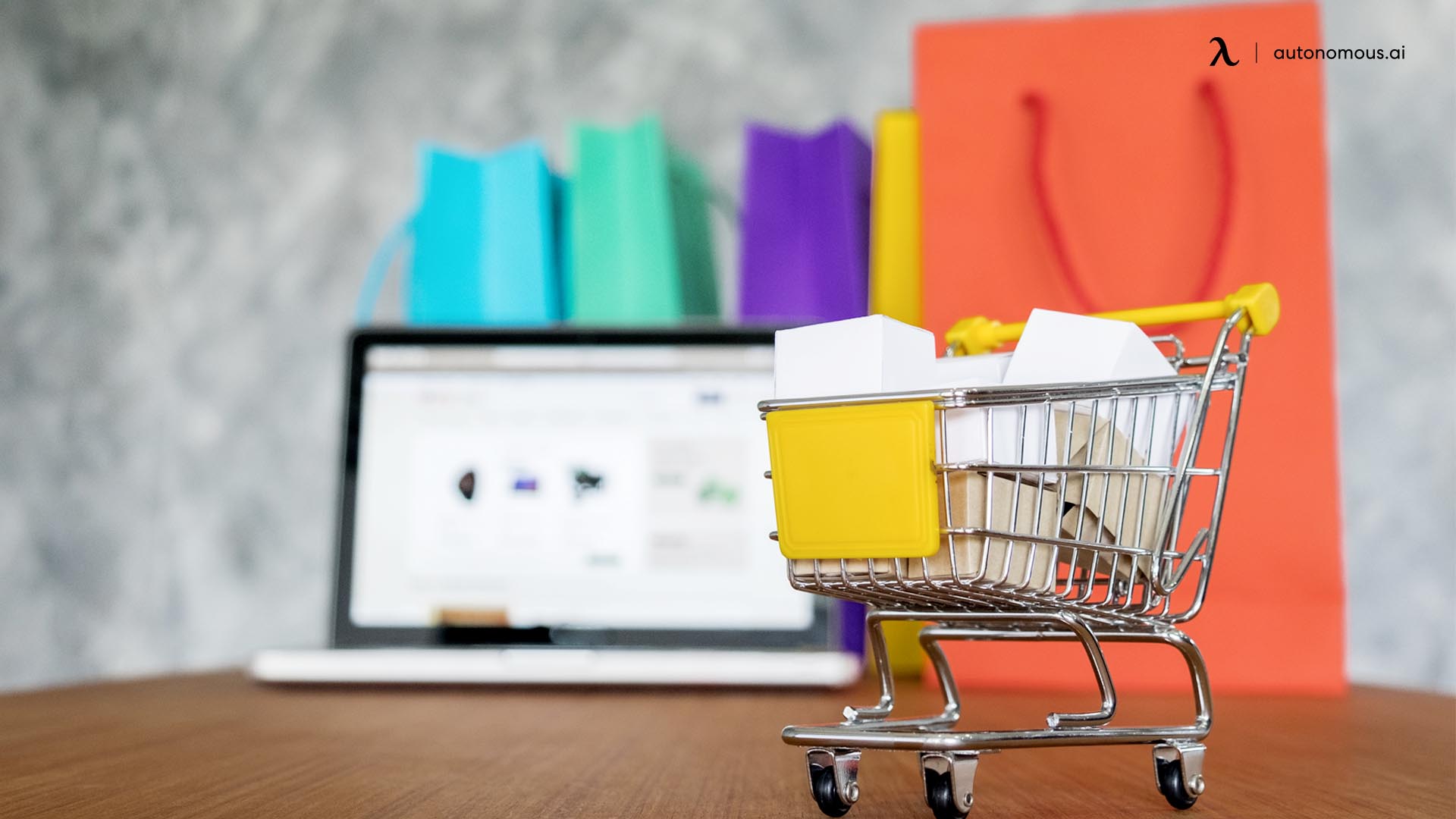 The 20 Best Black Friday Office Chairs Deals this Season
Shopping experts recommend doing some research before hitting the stores on Black Friday so that you can shop as efficiently as possible. When looking for a desk chair Black Friday deal, consider the price as well as the quality of the chair overall.
Below, you can find our top 20 picks for the best Black Friday office chairs deals:
1. ErgoChair Pro
Kicking off our list is the ErgoChair Pro with six adjustable pieces that form fully to your body. Included is a headrest and a two-year warranty. ErgoChair Pro also has good feedback from lots of users. Considering the lower price on Black Friday and the high-quality, this is a Black Friday office chair deal you cannot ignore.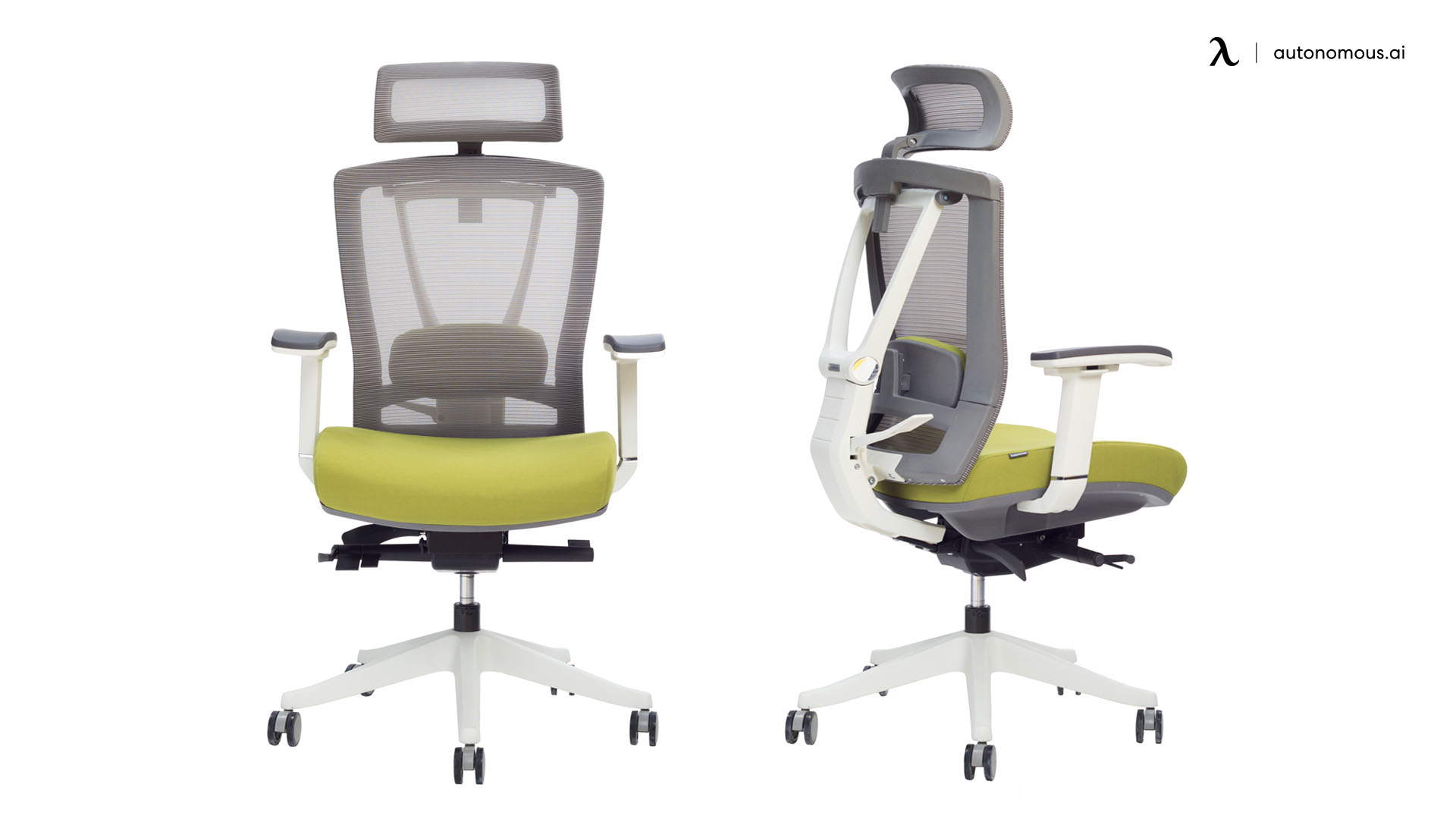 2. ErgoChair Pro+
Another of our top desk chair Black Friday deals is the ErgoChair Pro+ from Autonomous. Built to support your back and correct improper posture, the ErgoChair Pro+ has a great price that you can expect to lower come Thanksgiving time.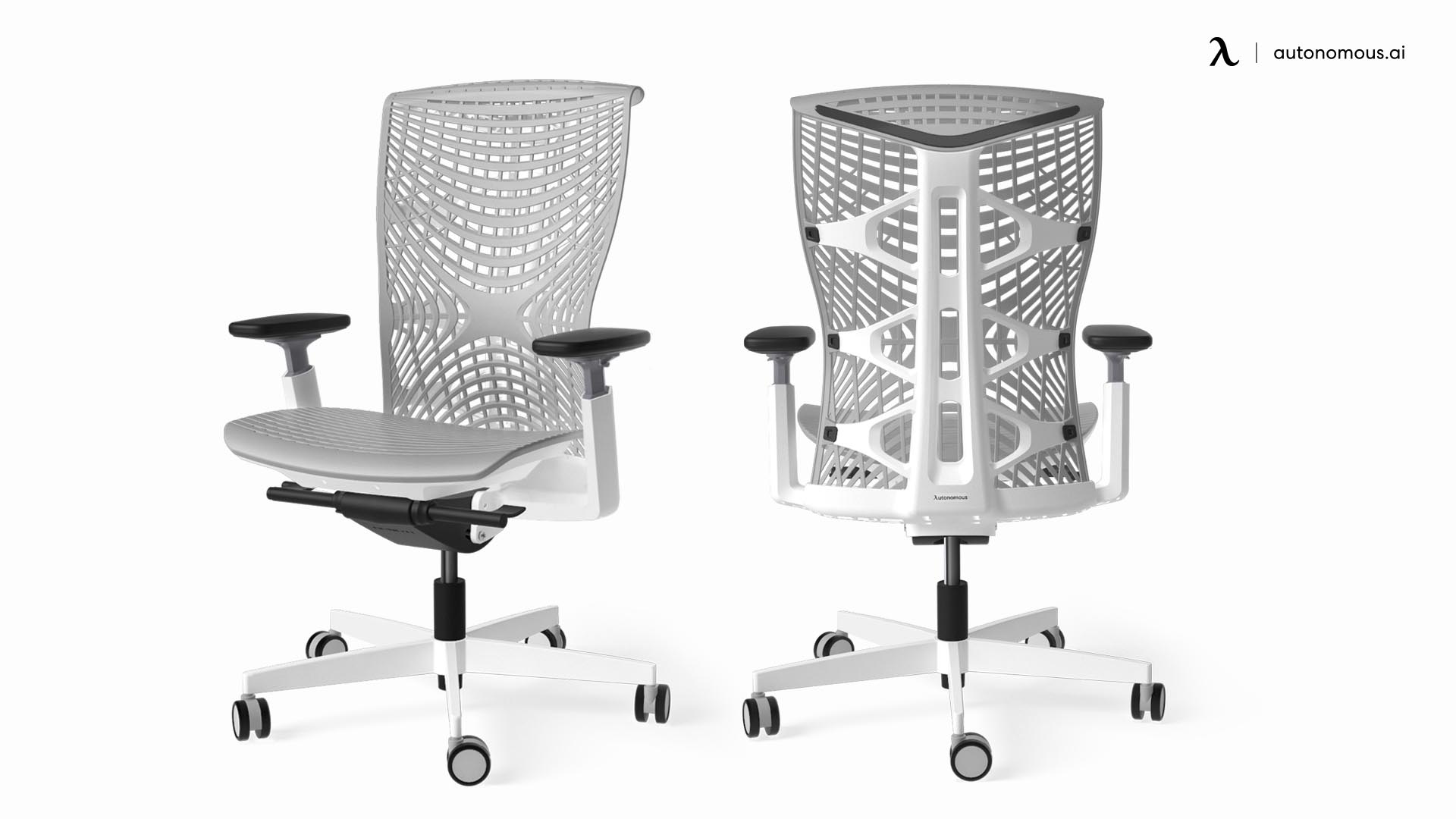 3. ErgoChair Core
Given the material quality, adjustment capabilities, and certifications it has received, the ErgoChair Core seems to be underpriced. Once the holiday season rolls around, its price is going to lower with the temperatures, making it one of our top Black Friday reclining chair sale contenders.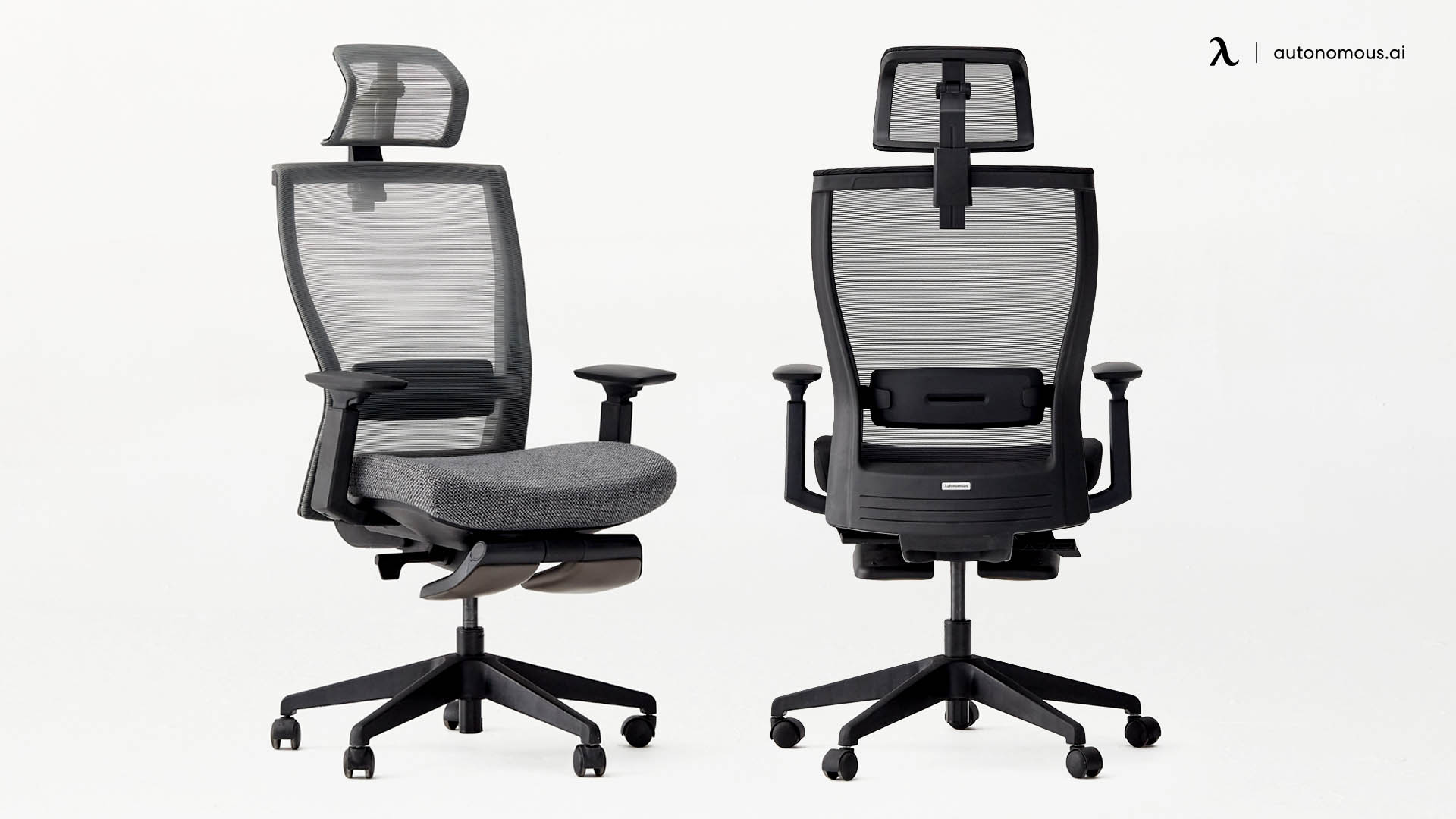 4. ErgoStool
Though not quite a chair, the ErgoStool is a seating surface for any desk worker who wants to be more active. Since there is no backing, the seated person must rely on their posture to stay comfortable, thus engaging their core and back muscles. With different colors, this ergonomic sitting is going to be a great Black Friday office chair deal.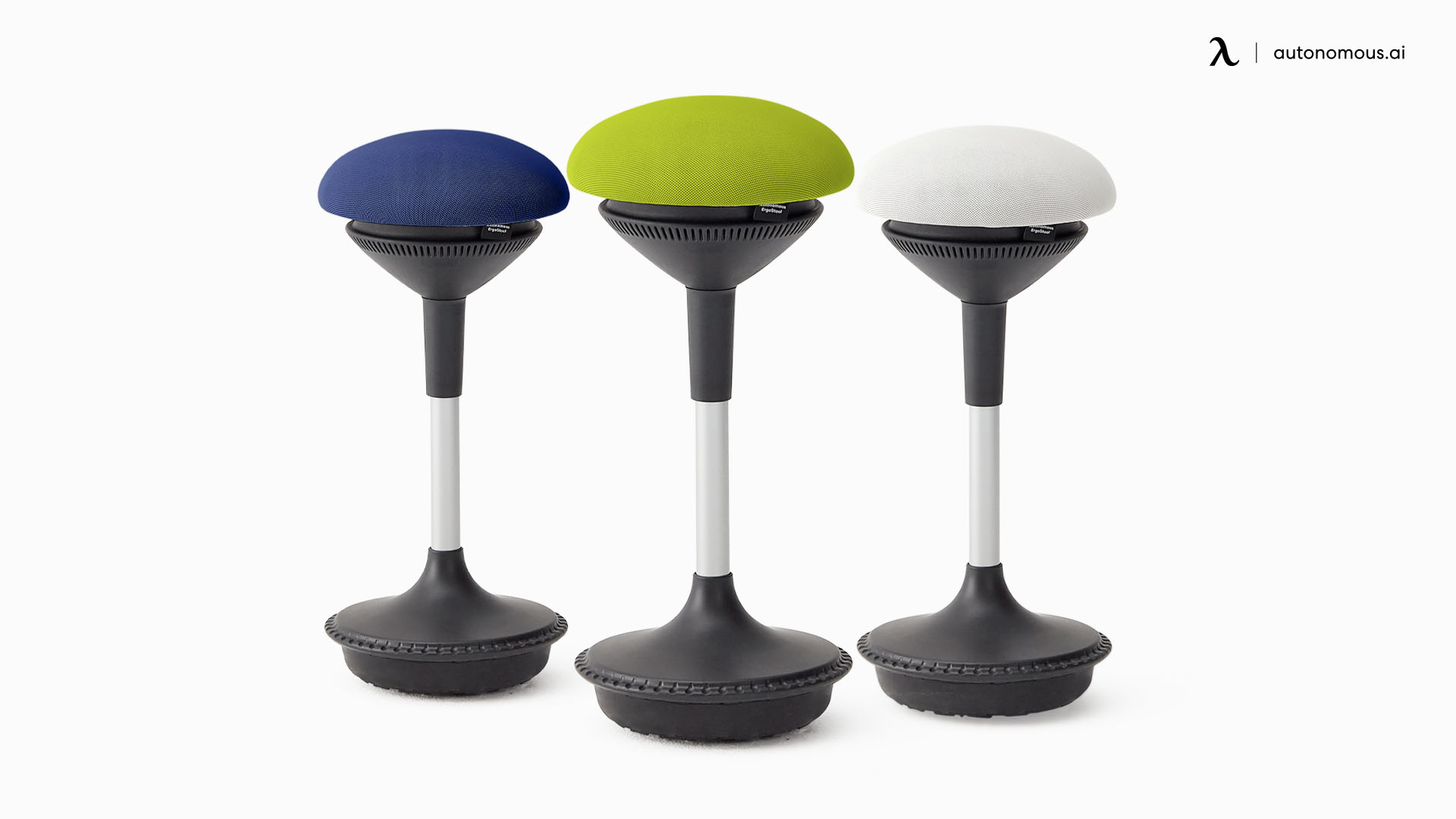 5. AvoChair
We get that Black Friday tends to tap into people's over-consumption, which is not great for the environment. However, if you still need a quality office chair for a good price, the AvoChair is your best friend! It is comfortable, ergonomic, and award-winning for being a better choice for office furniture ecologically.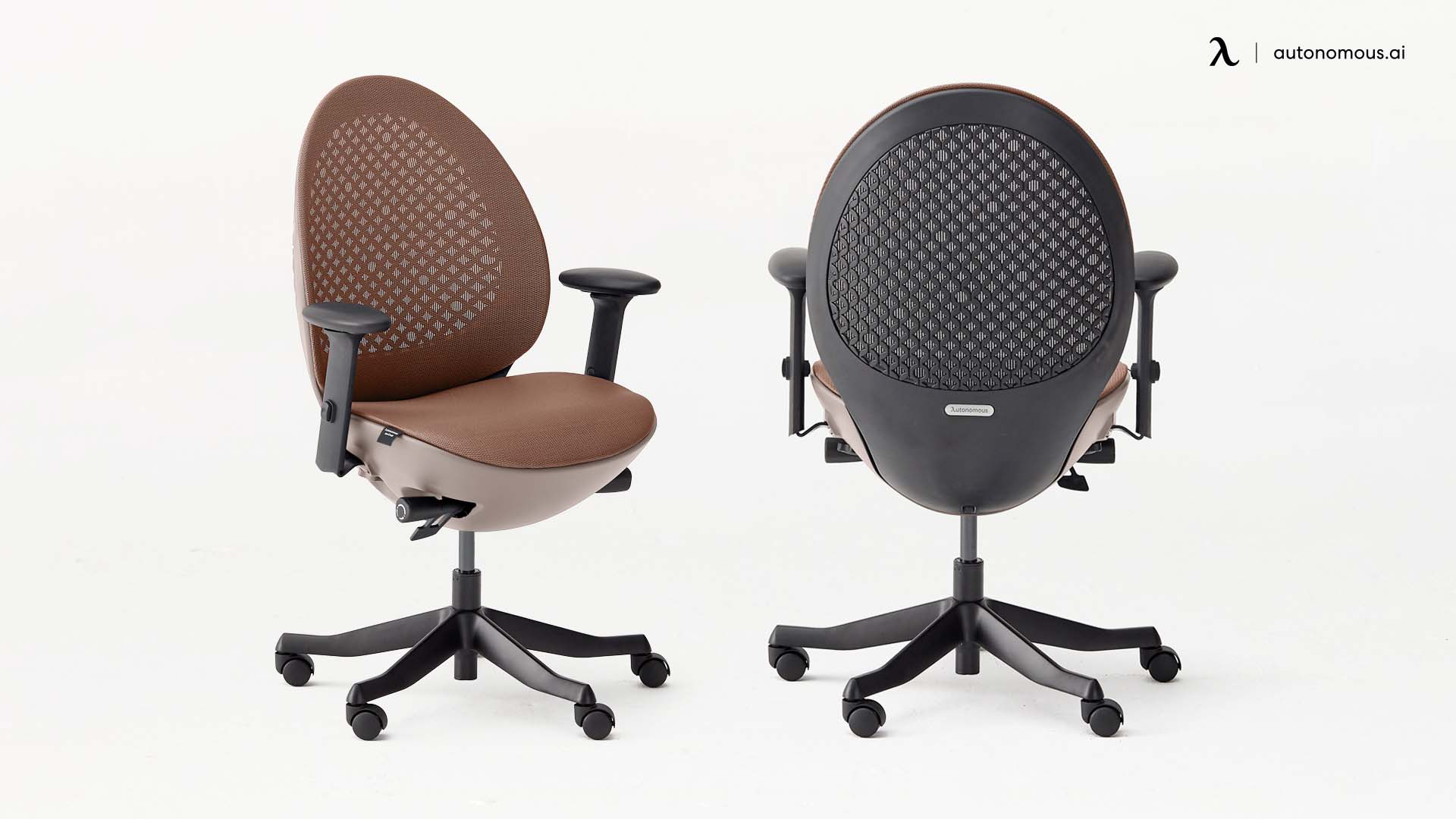 6. Staples Mcallum Bonded Leather Manager Chair
Though it emphasizes style and comfort, this chair is not ergonomic in the sense that it can adjust to the seated person's body. However, it is cushioned with a modern style that can look great in your workspace. It has a favorable quality-to-pricing ratio.
7. Uline Leather Executive Chair
For a Black Friday executive chair, this is a great option. It has a high-back style and lots of cushioning to keep you comfortable all day. For a sleek, executive look, the bonded leather comes in a light beige that complements any space.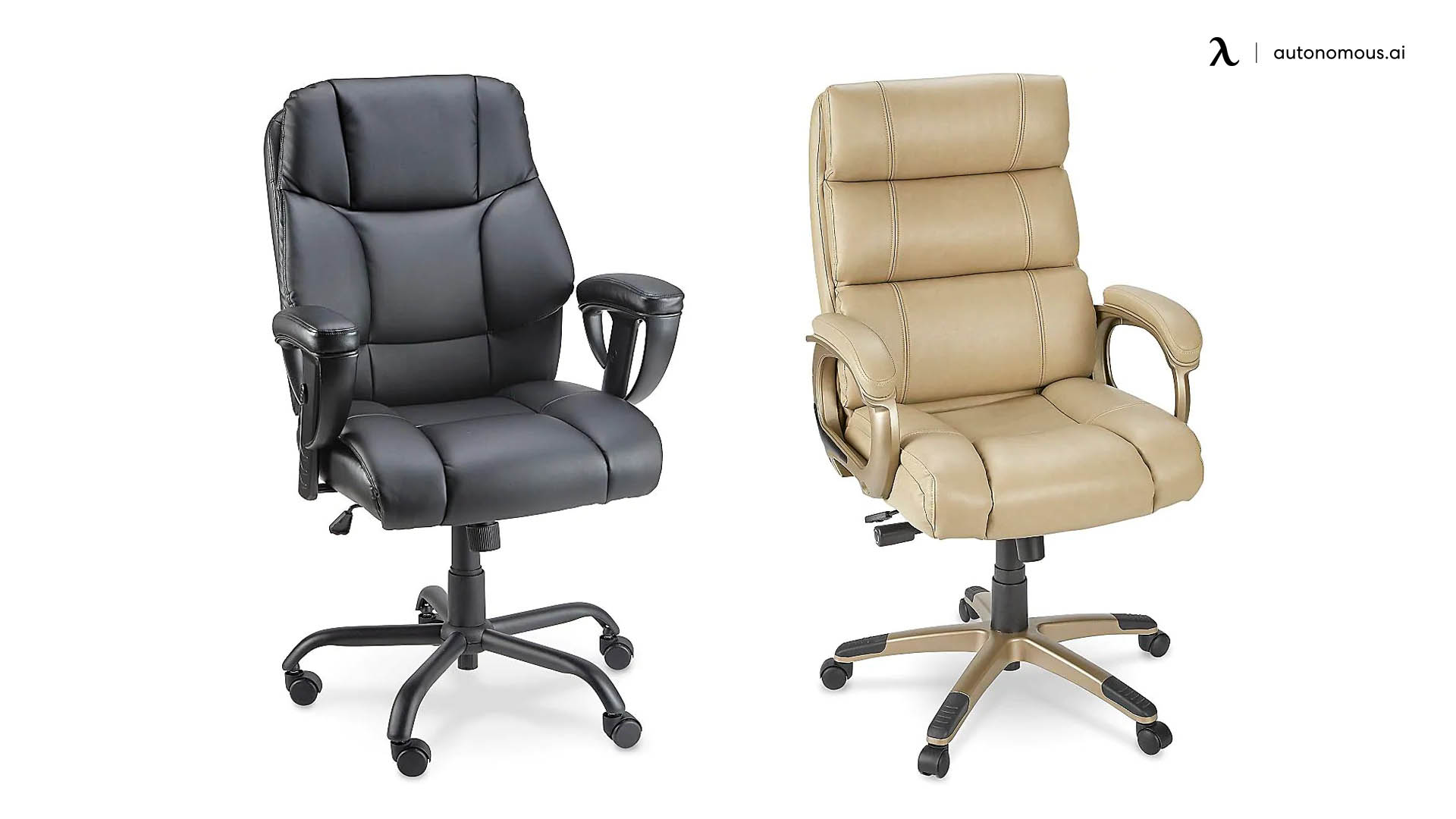 8. Lorell Soho High-Back Leather Executive Chair
Another Black Friday executive chair option is this one. Instead of a beige look, this is the traditional black leather. Though it requires assembly upon arrival, it does have a 360-degree swivel and four adjustment controls to keep you as productive as possible.
9. Herman Miller Celle Chair
Herman Miller tends to sell quality chairs at a higher price, but come Thanksgiving, you may be able to find a great Black Friday office chair deal. This modern ergonomic chair includes plenty of adjustment capabilities, lumbar support, and rollerblade wheels to move swiftly and efficiently in the work area.
10. Staples Ardfield Mesh Back Fabric Task Chair
With a height adjustment system, 360-degree spins capability, and a mesh back, this desk chair Black Friday deal is going to be favored among buyers. It has a simple design and light-weight feeling that makes it easy to control and move. Overall, this simple chair may make major waves this holiday season.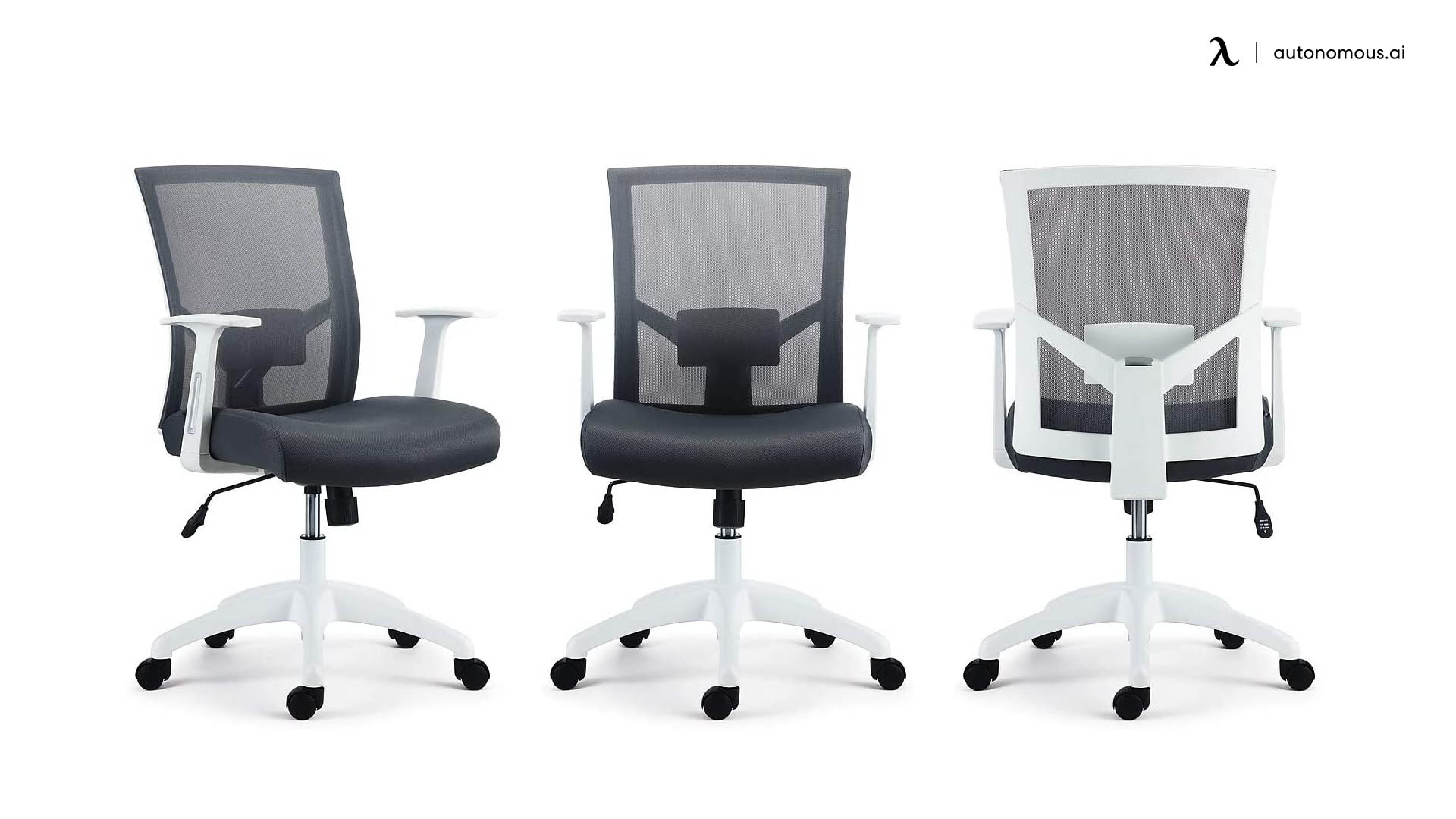 11. Realspace Treswell Bonded Leather High-Back Executive Chair
The third Black Friday executive chair option on this list comes from Realspace Treswell. It has a simple design, making it a basic but essential Black Friday executive chair deal to consider. Underneath the black leather is plenty of padding that provides support and comfort.
12. Foundstone Mila Task Chair
Switching things up on this list is a Foundstone desk chair Black Friday contender. It comes in bright colors to add a pop to your office space. However, this is more for style rather than ergonomics. Though you can adjust the height, there is not much support around the head or back. Overall, it is a stylish piece that deserves a spot on our Black Friday office chair sale list.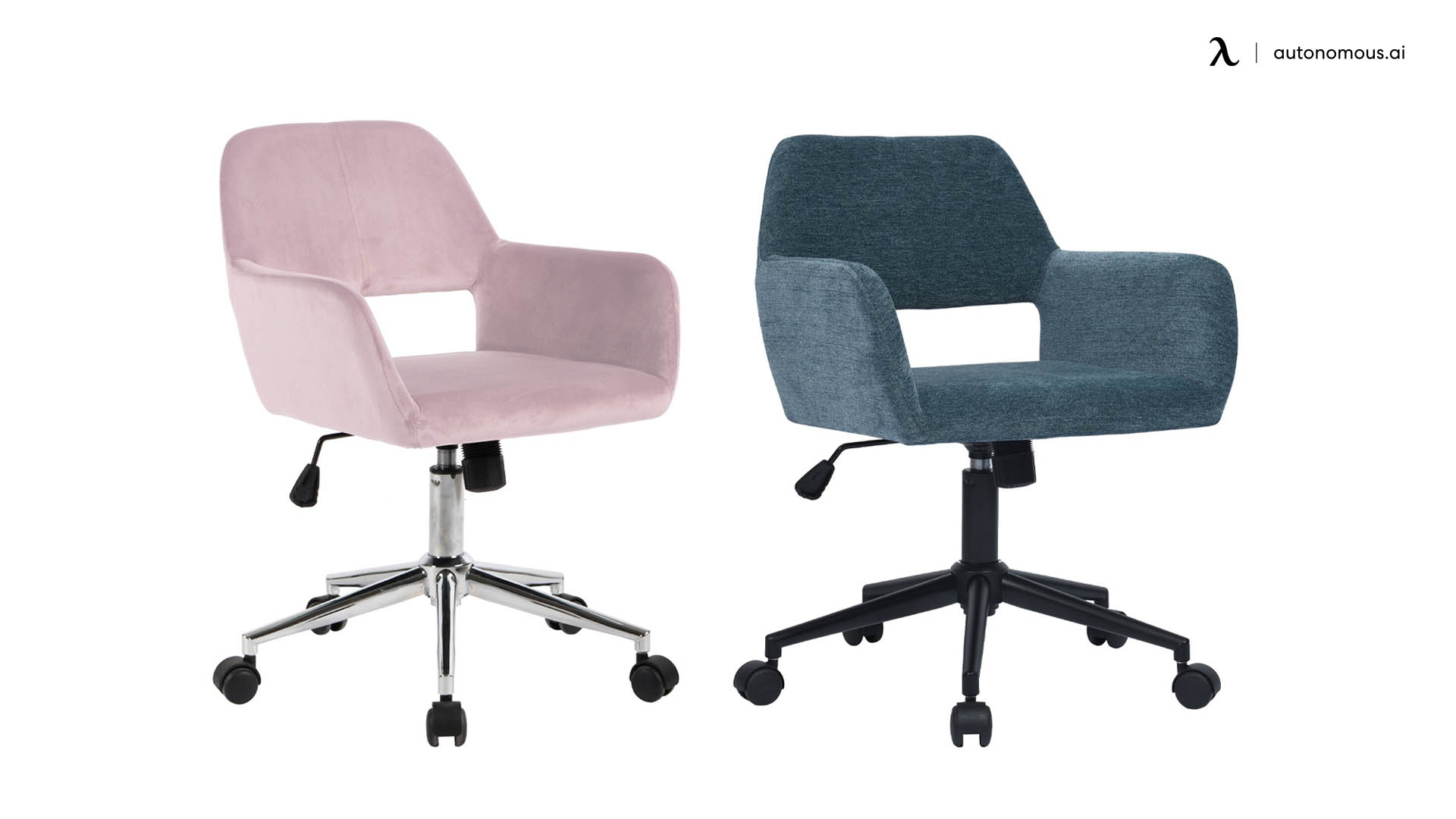 13. Interion Vinyl Task Stool
Switching the cards again to a stool rather than a Black Friday office chair sale, the Interion Vinyl Task stool can spin 360-degrees, has wheels, and provides a footrest all the way around. With leather material, it is a fun seating surface with a classy touch.
14. OSP Home Furnishings Baldwin Mid-Back Faux Leather Chair
If you are not into buying real leather, this desk chair Black Friday deal has you covered. With faux-leather, it can adjust to your height, change tilt positions, and comes with gold-finished arms. Comfort and class come together in this chair. You can expect a good deal on Black Friday.
15. Techni Mobili Black Modern High-Back Chair
This Black Friday executive chair sale may be the perfect addition to your workspace. The mesh high-back supports your back to prevent aches at the end of the day. Plus, the mesh keeps you cool and comfy as work stress may appear. It is also made of nylon, which is durable but easy to make, so it can sell for cheap.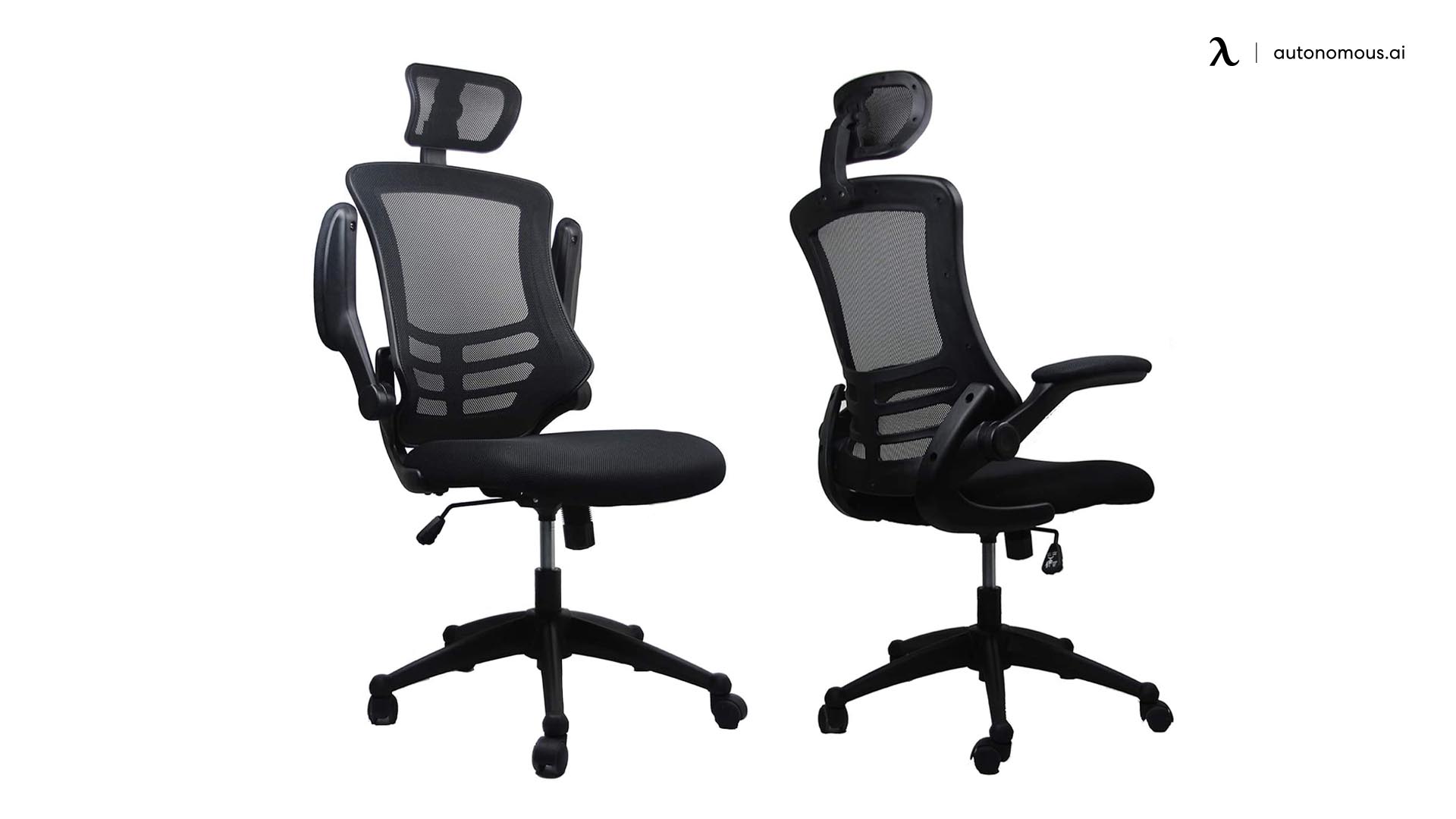 16. Furniwell Office Chair
With a different style to other chairs on this list, Furniwell's Office Chair is made from leather, which lies on top of cushioning. It emphasizes lumbar support in the shape of the backing and has curved armrests for ergonomic arm comfort.
17. Union & Scale Essentials Mesh Back Fabric Task Chair
This Black Friday office chair sale is another basic design that you may want to consider. The mid-back support enhances overall comfort for the back, and the color options look great in any room. There is no headrest, unfortunately, but can offer ergonomic support.
18. Office Star Products – Faux Leather Manager's Chair
For a basic Black Friday executive chair, this is a great contender. It looks like it should be used in a manager or executive's office. Even if you are not up to that position yet, you can fake it 'til you make it and consider this desk chair Black Friday deal.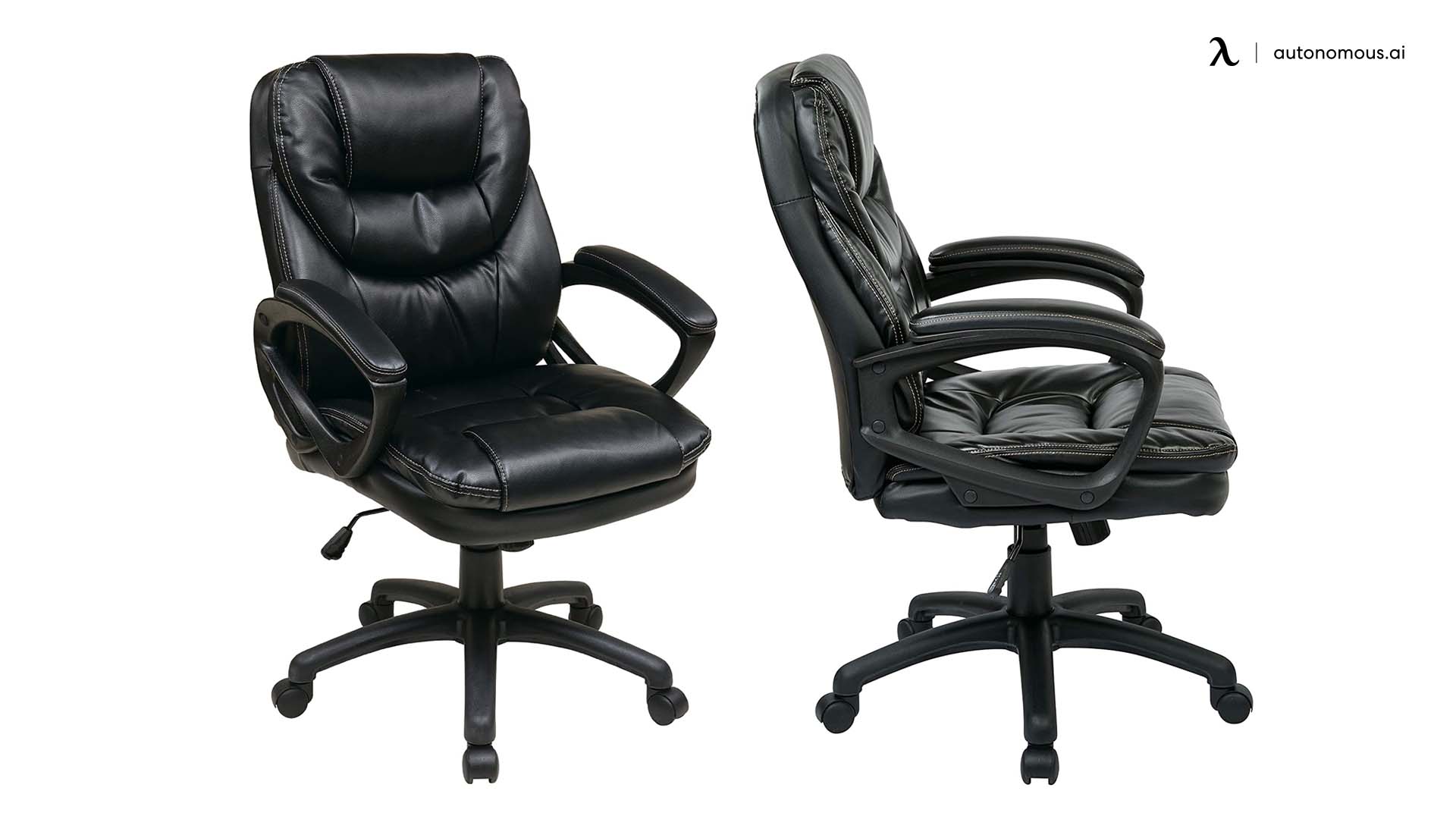 19. Target Task Chair
Advertised as a task chair, Target's seating surface is actually a stool that works when you want to do your work. It has an adjustable height with cushioned seating and backing to provide optimal comfort. Plus, the wheels make it easy—and fun—to move around while you work. Expect a good deal on this stool for Black Friday.
20. Quill Brand Rutherford Luxura Manager Chair
The 20th and final member of this list is a Black Friday executive chair deal. The high backing gives plenty of back support; meanwhile, the limited stitching makes it look sophisticated and classy. Even if it is for a home office, this chair can look great for you and for the people who can see you at the next office team meeting online.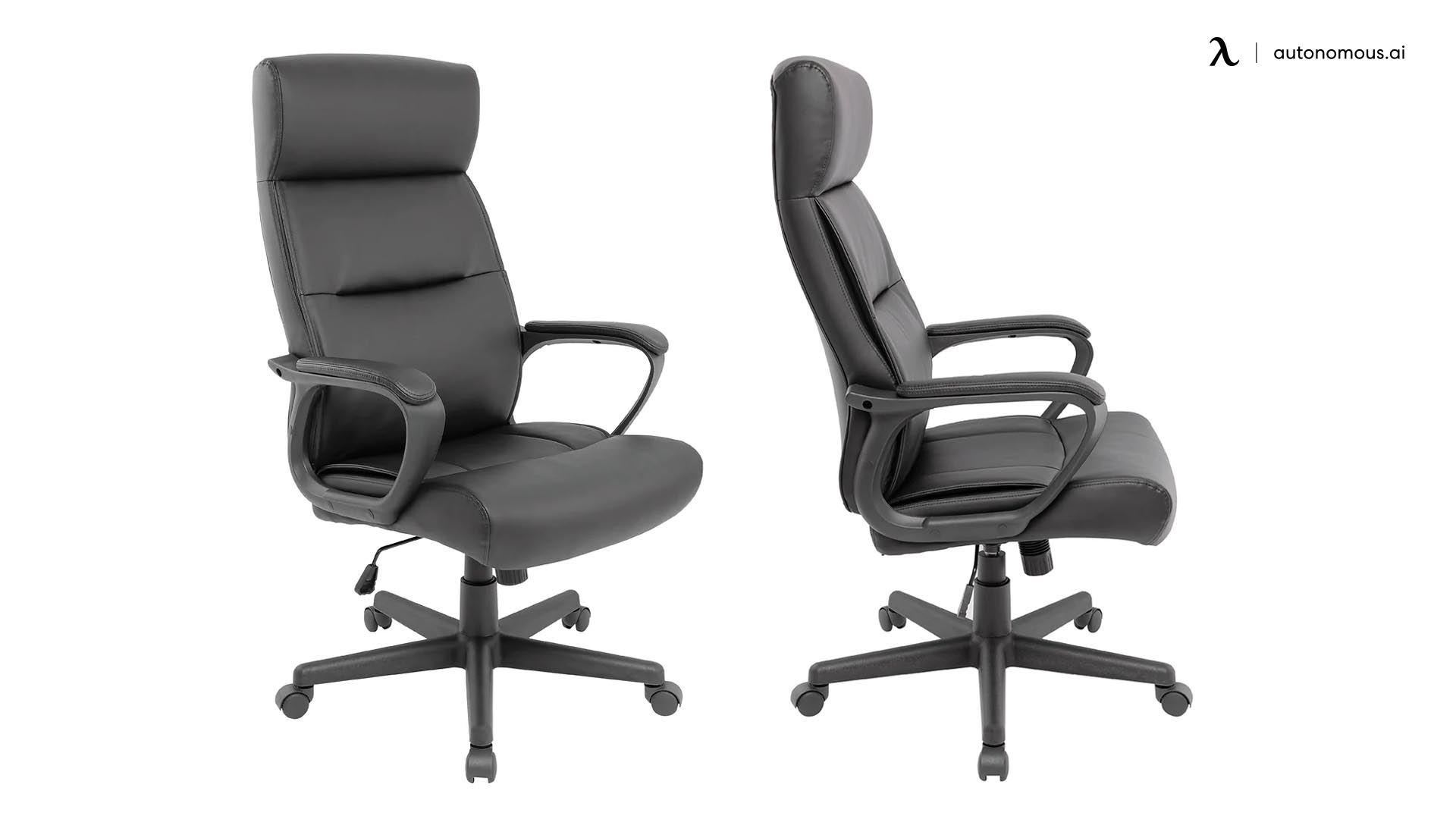 Why Have an Ergonomic Office Chair?
Ergonomic office chairs provide support so that you can maintain productivity as you work. With normal desk chairs, desk workers find that they have to adjust their body to be comfortable. However, an ergonomic chair adjusts to you so that you can be comfortable while you work.
Ergonomic office chairs usually have height adjustments, lumbar tilts, headrests, and adjustable armrests. By using the levers and buttons, you can completely personalize and customize the chair to work for you.
Unfortunately, ergonomic chairs tend to be fairly expensive. That's why finding a good Black Friday office chair deal is the perfect opportunity to save money. A Black Friday office chair sale means you can find comfort without sacrificing your wallet.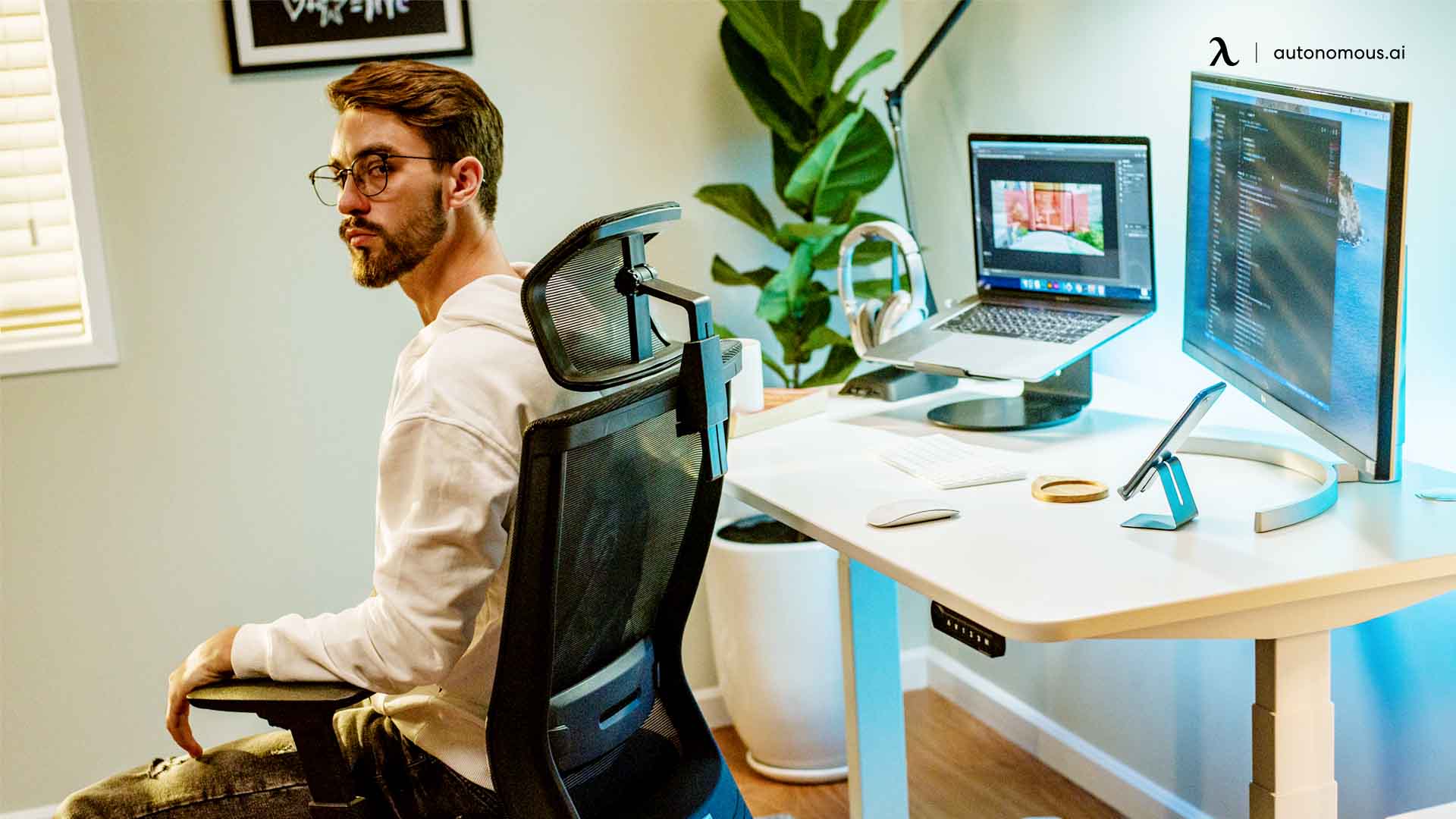 Should You Splurge on a Black Friday Office Chair Sale?
A desk chair Black Friday sale may be one of the few times office furniture gets marked down. If you are in dire need of a new chair that can enhance your productivity and keep you comfortable, then it is worth spending money on a Black Friday office chair deal.
Get exclusive rewards
for your first Autonomous blog subscription.

WRITTEN BYAutonomous
We build office products to help you work smarter.
Coming at You Live from Autonomous' Social Media!
Please fill the information below.
Thank you!