Setting up your gaming desk for ergonomics can, though some desks were designed to comply with that function straightforwardly. The height of a standing desk is one of the most crucial factors when it comes to gaming setup ergonomics. However, not many people take it into account.
A standing gaming desk can be the best option if you often struggle to find the best desk for your height. It will also allow you to play while you're standing, which can lead to plenty of health benefits.
However, please note that the ideal chair height is also important when it comes to ergonomics. Combined with a good adjustable gaming desk, this aspect will make it possible for you to play during prolonged gaming sessions without feeling exhausted or uncomfortable after a little while. This also happens due to bad posture.
There are over 164 million people in the United States that play video games on a daily basis. If you're part of this statistic, perhaps you may want to provide yourself with the most comfort possible so that you can avoid ailments like back pain.
The following gaming desk ergonomics will help you correct your posture so that you can avoid feeling back pain on a daily basis. Thus, you will be able to build an ergonomic gaming desk setup.
Top five ergonomic gaming desks
This section will describe the top five options for an ergonomic standing gaming desk. This way, you will find it easier to incorporate a new item that will help you feel more comfortable in the long term.
1. SmartDesk Pro
The first option is the SmartDesk Pro, the most popular smart desk by Autonomous. You can choose to have a regular top or the XL version, which will be enough for you to build a multiple-monitor gaming setup. It's also worth noting that the main disadvantage of this option is its high price.
Within its most prominent features, you can find:
A spacious surface where you can place multiple monitors and gaming desk accessories

A total lifting capacity of 350 lbs

A height that is adjustable from 26.2 to 52 inches
This gaming desk ergonomics will be helpful for those who struggle to find desks that fit their height, whether they're taller or shorter. Moreover, you'll find it amusing how the desk is capable of rising and lowering its height within a few seconds silently and with ease.
2. SmartDesk Core
The SmartDesk Core is another good option for an ergonomic gaming desk setup. It is a more affordable version of the desk described above, which means that more users can have access to it.
The brand allows you to customize the desk with the color schemes available, which range from three basic colors – white, black and grey – and many other options for both the top and the frame. It won't be hard for you to find an option that suits your tastes.
It has the following features:
A total lifting capacity of 290 lbs

A height that is adjustable from 29.4 to 48 inches
If you choose this gaming desk ergonomics to be your companion, you won't regret it.
3. SmartDesk Bamboo
What's so special about bamboo? Well, besides being one of the most eco-friendly materials available, it is also lightweight, resistant, and hugely stylish. Thus, it's no surprise that many manufacturers are opting to use it for their products. Do you want a more rustic look in your room? Choose the SmartDesk Bamboo.
This version of the standard SmartDesk by Autonomous is not so far away from the SmartDesk Core. However, it comes in many other color schemes, making the customization possibilities even higher.
It has the following features:
Capable of lifting up to 290 lbs

A height that is adjustable from 29.4 to 48 inches
Bamboo is also hugely affordable. Hence, you should take it into account if you're looking for cost-effective alternatives.
4. SmartDesk Corner
Do you want more space for your gaming desk ergonomics while you're gaming? Perhaps an l-shaped desk is what you're looking for.
The next option is the SmartDesk Corner. As the name suggests, it is a corner-standing desk or an L-shaped gaming desk that is as ergonomic as the options mentioned above. However, it is even more spacious and has an interesting appearance overall.
This ergonomic computer desk will provide you with twice the surface space compared to the options mentioned above. Moreover, it includes an upgraded motor: it's faster, quieter, and more functional. The weight capacity is also enhanced as it is able to lift up to 400 lbs.
The only drawback we found for the SmartDesk Corner is that its height can only be adjusted from 29.4 to 48 inches, unlike its main competitor, the SmartDesk Pro.
This gaming standing desk is another premium option, which means it can be an excellent addition to your current gaming setup.
5. SmartDesk Core Duo
The last option of gaming desk ergonomics is the SmartDesk Core Duo. It has similar features as the other version but provides you with two areas that make it suitable for a two-person office. However, it may also be suitable for a standing gaming desk.
The SmartDesk Core Duo features two areas that are independent of each other, despite being connected. Hence, you can configure each one of them so they can have different heights, making it possible to enjoy interesting setups.
Similar to other options by the same brand (Autonomous), these are its main features:
A height that is adjustable from 29.4 to 48 inches

A total lifting capacity of 290 lbs

Four programmable options so that you can play around with the heights
Conclusion
It's hard to find the perfect gaming desk ergonomics as each person is different and has distinct needs based on their proportions. However, a gaming standing desk can help you find the best settings for you to play comfortably for prolonged periods.
Taking into account our comfort while we're working or gaming is hugely important. Otherwise, we may find ourselves suffering from ailments like back pain too often, which can lead to other problems like musculoskeletal disorders and even depression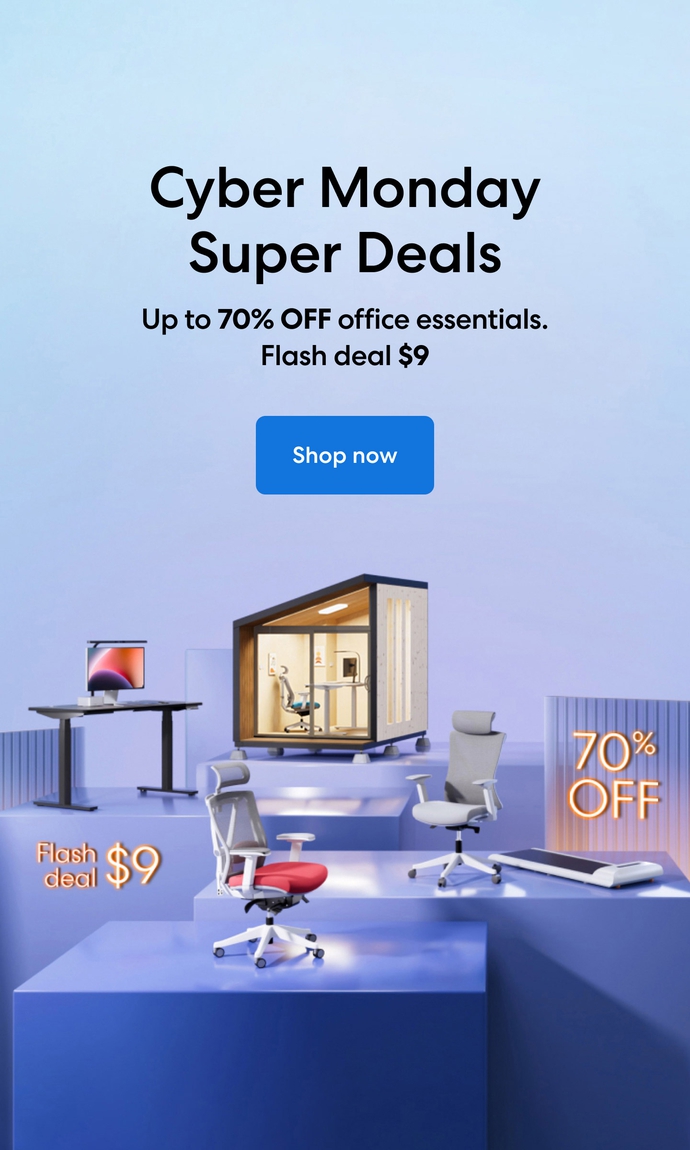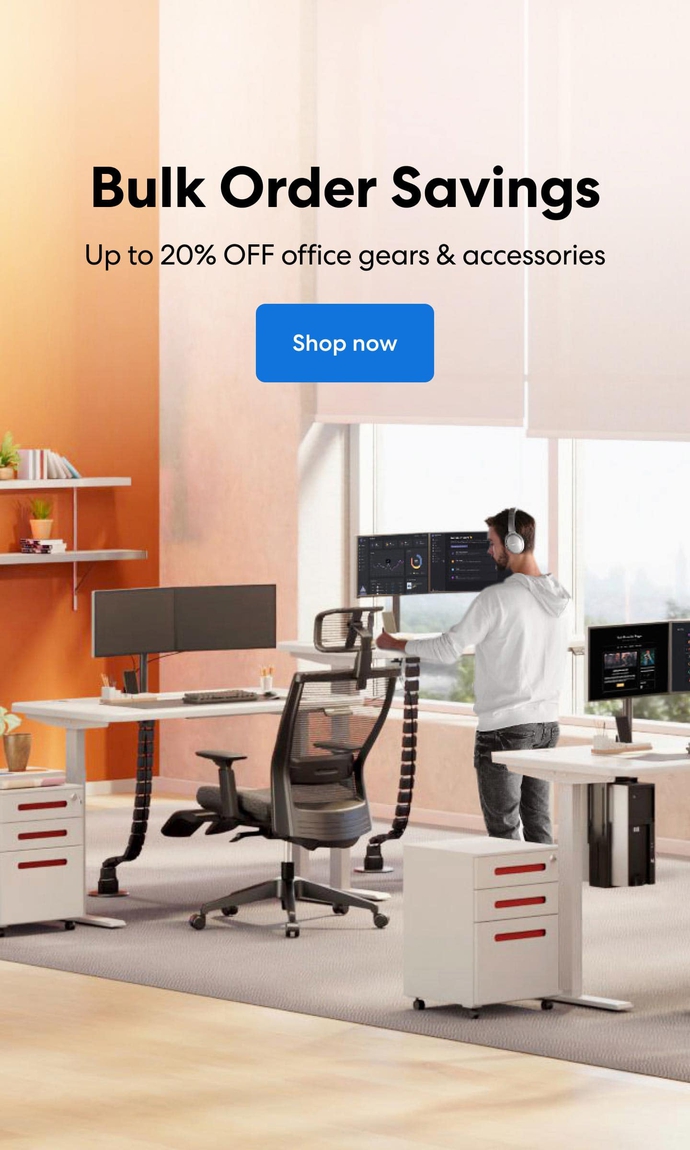 Subcribe newsletter and get $100 OFF.
Receive product updates, special offers, ergo tips, and inspiration form our team.