Smart Products
Top Eureka Ergonomic Accessories to Enhancing Your Workspace

Autonomous
|
Aug 22, 2023
1,360 Views
Table of Contents
Shopping for office desk accessories is a very personal experience. Only you can realize what factors can tick the productivity meter in you and what factors can truly be a deal breaker for you. Similarly, when it comes to gaming setup accessories, each gamer has a different preference than the other. It takes time and research to find out the best computer accessories for you, whether you are an avid gamer or just an adult who takes his office work very seriously. Either way, one thing that remains the same with all kinds of desk setups is the importance of comfort and ergonomics.
Comfort and ergonomics go hand in hand, and to complete any setup for efficiency and reach desired level of productivity, you must choose the right ergonomic brand. Eureka Ergonomic accessories have been the talk of the town for years now. The reason is their legitimacy, affordability, and promise to deliver ergonomics in every possible way. If you are also hearing positive Eureka Ergonomic reviews, it's probably time to try this brand. This article will enlist some top-of-the-line cool desk accessories from the Eureka Ergonomic store.
The Best Accessories from Eureka Ergonomic
To sum up all the amazing ergonomic products Eureka Ergonomic offers, is tough. Eureka's ergonomic accessories include office desks, compact office desk solutions, large spacious L-shaped desks, Eureka Ergonomic chairs, Eureka Ergonomic accessories, and a special, aesthetic line of Eureka Ergonomic gaming accessories. Below are some popular Eureka Ergonomic products which customers highly rate.
1. Eureka Ergonomic Height Adjustable Mouse & Keyboard Tray under Desk
Eureka Ergonomic complies with making any simple or ergonomic desk more comfortable. Hence, the universal friendly Eureka Ergonomic keyboard tray is sufficiently spacious to place a big-sized keyboard and a mouse. The under-desk keyboard tray is compatible with different types of desks and is made of solid material designed to last. The tray can be rotated 360 degrees and offers a tilt of 15 degrees. The swivel action makes adjusting the try to your comfort point easy. When done, slide the tray back in to make your desk look neat and clutter-free.
2. Eureka Ergonomic Height Adjustable Rolling Ottoman: Office Footrest
A footrest is imperative when you spend hours gaming or working on a tough report in front of the screen. While some chairs come with a built-in footrest, this adjustable rolling ottoman from Eureka Ergonomic is aesthetic and functional. It comes with a 5 wheel base, making it simpler to move around your office.
The ottoman is height adjustable, so you can lower it to relax your legs at an angle or raise it fully to extend your legs straight. The ottoman has a black PU leather coating, making it a pleasing-to-look-at product even for your living room too. It can match any Sofa set or work chair as the design is universally compatible.
3. Eureka Ergonomic Carbon Fiber Dual Monitor Riser: Adjustable Position
Do you have a dual monitor setup and suffer from the constant clutter on your desk? The Eureka Ergonomic dual monitor stand is the answer. This monitor riser elevates your dual screens to an ergonomic eye level and is also made of environmentally friendly materials. Enjoy having a tidy desk throughout the day, as the raised stand also helps with the cable clutter. The monitor riser has convenient storage where you can place tiny everyday-use items, often misplaced on a messy desk. The monitor riser also has a cellphone so that you can keep track of your calls all day long.
4. Eureka Ergonomic Desk Mobile CPU Holder Cart: Height Adjustable
The brand doesn't use conventional styles for the Eureka Ergonomic CPU holder. And this Eureka Ergonomic computer tower stand is proof of that. The CPU holder/cart hides your monitor under the desk, providing enough ventilation and airflow to keep the machine cool. The tower is height adjustable from 22 to 32 inches for various work desks.
This accessory isn't just a CPU holder, but the multi-functional design has a pegboard, mouse pad, and fully rotatable wheels to align your CPU in any direction needed. The computer cart has a weight capacity of 70 pounds for the desktop and 88 pounds for the CPU. It is a complete office or gaming solution with portability as a big benefit.
5. Eureka Ergonomic Home Office Computer Desk: Storage Shelves
Regarding Eureka's ergonomic products, their ergonomic desks are a definite specialty. The ergonomic features embedded perfectly, the modern design, and the versatility of these desks place them at the top of the line. The same is the case with this home office computer desk from Eureka. This cleverly designed ergonomic desk might not be height adjustable, but it is wise in all other ways.
Firstly, the desk has an under-desk CPU holder for your machine. On the other side is a pegboard where you can hang your office accessories while keeping them in proximity too. The desk has built-in storage shelves and a monitor riser to keep your neck from strain and fatigue. Additionally, the construction of strong-duty powder-coated steel and patio wood assures a durable use and appearance. The desk has a weight capacity of 500 pounds.
6. Eureka Ergonomic GE300 Breathable Ergonomic Gaming Chair
To complete the entire work or gaming setups, Eureka Ergonomic also offers a fine line of gaming chairs. Designed with the most attention to detail, this GE300 gaming chair has a meshed wide back for maximum breathability. The chair is fully ergonomic with several adjustable points. It has a deep, thick, cushioned seat which doesn't tire you even after hours of sitting. The five-wheeled base allows easy movement, and the Eureka Ergonomic chair matches modern gaming aesthetics flawlessly.
Final Thoughts
Eureka Ergonomic accessories and furniture offer a smart and practical way to enhance your workspace and overall productivity. Whether it's through ergonomic monitor arms, adjustable keyboard trays, or cable management solutions, these products are designed with your comfort and efficiency in mind.
So, if you're looking to optimize your workspace for greater comfort and productivity, Eureka Ergonomic accessories are worth considering as valuable additions to your setup.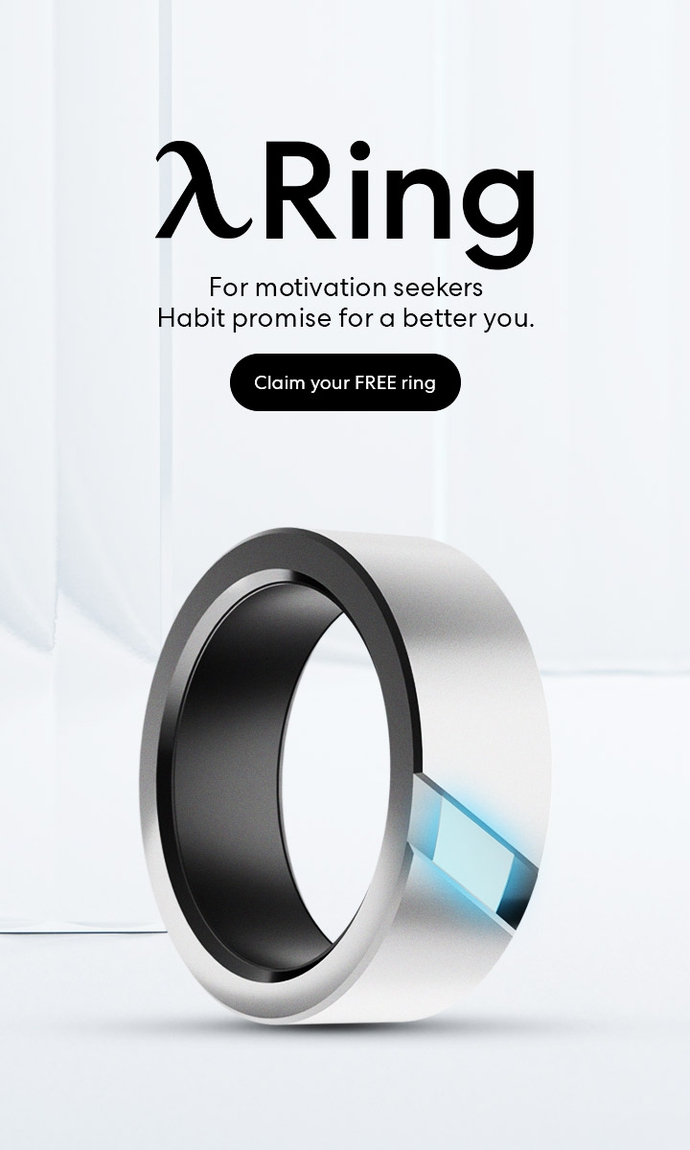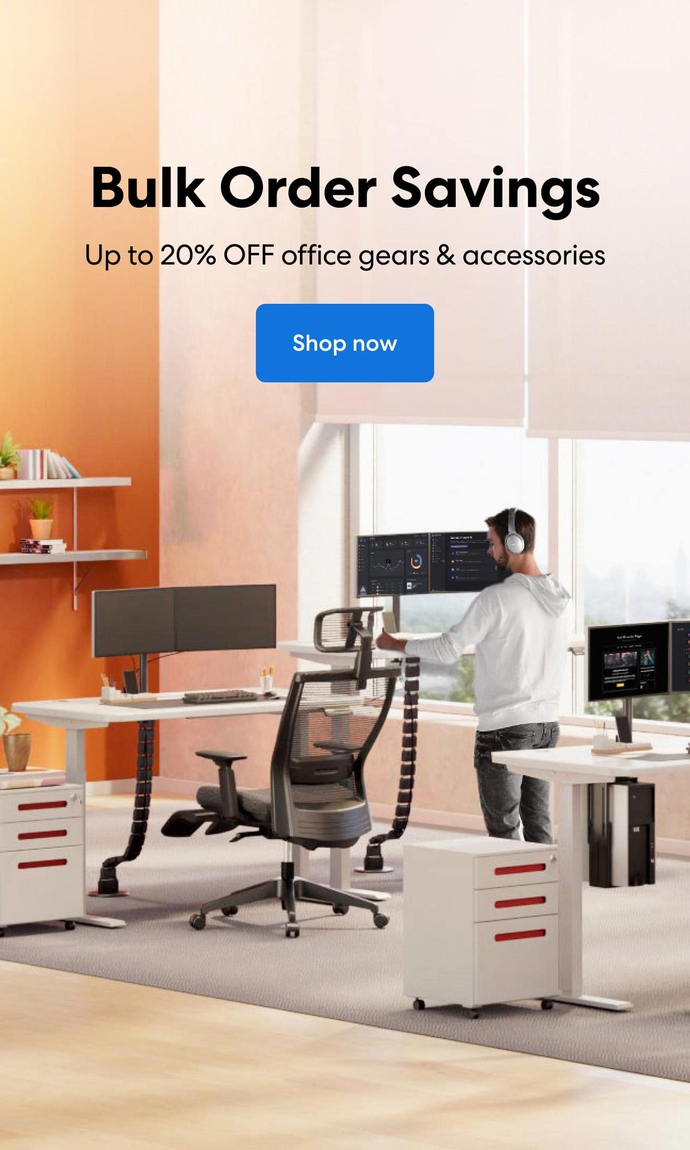 Subcribe newsletter and get $100 OFF.
Receive product updates, special offers, ergo tips, and inspiration form our team.