Every broadcaster or streamer would acknowledge that buying a new monitor for streaming has completely transformed their life. Because most broadcasters can't imagine living without one, it has become a live stream setup's must-have. Choosing the correct display monitor for your particular streaming requirements is an important aspect of the setup process.
Both you and your audience will thoroughly enjoy the broadcast if you use a good live stream monitor. A decent monitor would allow you to watch your broadcasts in high-definition, but it would also ensure that the broadcasting process goes smoothly. As a result, we will show you a few of the best monitors for streaming that you should own.
How to Choose a Good Monitor for Streaming?
By upgrading your monitor, you may improve the quality of your live broadcast output today and any future live streams. However, what factors should you check for in good streaming monitors? Look at our brief guide before setting up a nice laptop and monitor setup and choosing one of the finest displays for streaming live.
Find a monitor with a refresh rate above 60Hz: It is usually measured in Hertz, which is the frequency at which it changes the on-screen display. The refresh rate on the best streaming monitor indicates how well it may display a new picture in milliseconds.
Find a monitor with a good response time: Another important technical feature to consider before purchasing a live-streaming screen is indeed the response time. This is the time it takes for the display to change from one hue to the other. It generally specifies how long it will take for a group of pixels to change from black to white or from one lighter shade to another, and it is recorded in milliseconds.
Find a monitor with good screen resolution: HD monitors may be found almost anywhere. However, what is it, and why is it so important to live streamers? The anamorphic widescreen ratio of a monitor is indeed the ratio of its width to its height. It's the absolute maximum of pixels that it could display horizontally and vertically.
Find a monitor with accurate screen size: This is dependent on several things, including the equipment you have, the screen resolution you desire, the space you own, and if you want two monitors for your webcasting arrangement, among others.
It's not enough to only have a beautiful display if it lacks the necessary characteristics for smooth live streaming. For a more pleasant on-screen presentation, pay attention to the quality and look for the best ergonomics. A monitor with only ergonomic support might be a godsend for your live feeds by allowing you to modify the elevation, perspective, and sight distance. Click here to know how to connect the MacBook to the monitor.
List of The Best Monitors for Streaming in 2022
We've compiled a list of 8 excellent secondary monitors for streaming that are well worthy of your time and money, and there's always something to suit your budgets and demands. So, without further ado, let's just see what these screens are mostly about!
1. Streaming Monitor by Pixio
The PX275C Prime Productivity Gaming Monitor is the best compact monitor that can be used as a secondary monitor, specifically for streaming. It is perfect for everyday use due to its reliability. Moreover, this streaming monitor also offers a 4K high definition resolution which is all a streamer requires.
2. SE2719HR (Dell SE2719HR)
This monitor for streaming is among our top selections for a streaming monitor suitable for everyday usage and won't break the bank. According to user evaluations, perhaps all you will ever require is a solid, low-cost monitor, so this one is a perfect choice. The Dell's 27-inch monitor has an IPS screen, which will appear beautiful from any angle. The screen is bright and beautiful, with brilliant color and dark black levels, even though it lacks the definition of a 4K panel.
3. Acer's XFA240
This one, like the PX277 Prime Gaming Monitor, proves that high-quality full-HD displays don't have to be expensive. This ultra-high-definition monitor provides excellent colors and more capabilities than you'll ever think for far less than $250. It includes a completely vertical position that is useful as a secondary display. With a 144 Hz frame rate, a range of connectors, and a DVI interface for older workstations, the monitor is suitable for gameplay and work.
4. XG270QC ViewSonic Elite
This is like the Pixio PXC327 gaming monitor, and the PXC325 Curved Gaming Monitor is a huge curved display with a brilliant display. With its stylish triangle base, this will take a significant amount of desktop space, but the payoff is well worth it. A brightly cultured pro display with a 1440p screen and a frame rate of 165 Hz is perfect for streaming. It implies quad HD gameplay with the possibility for even more than 100+ fps in each application for players with strong GPUs.
5. PE320QK Acer PEO Series ProDesigner
This is a panoramic 4K monitor designed for people working with photos, video, and illustrations that want the greatest color and clarity possible. The PE320QK has been one of the finest monitors for major work since it is tuned by the manufacturer, providing excellent correctness straight out of the box. It has a matte panel with a built-in screen cover that prevents glare and luminance that can skew chromaticity.
6. Alienware's AW5520QF 55-Inch OLED Retina Display
This monitor for streaming packs a powerful retina display into a Television type size ideal for big-screen gaming. Its 55-inch screen, which is sized somewhere between a TV and a monitor, offers a highly professional appearance, a plethora of fantastic features, and crucial gaming monitor characteristics like DisplayPort connection and quick variable refresh rates. While it isn't a television, it does arrive with a sleek remote system that allows you to alter visual presets and explore options from the convenience of your sofa.
7. Odyssey G9 from Samsung
Although this gaming display has a solid overall performance, its ungainly shape and exorbitant pricing make it unsuitable for everybody. The Odyssey G9 is a massively important consideration for anybody who could indeed make extensive use of it, thanks to its top-notch versatility and remarkable performance across the board.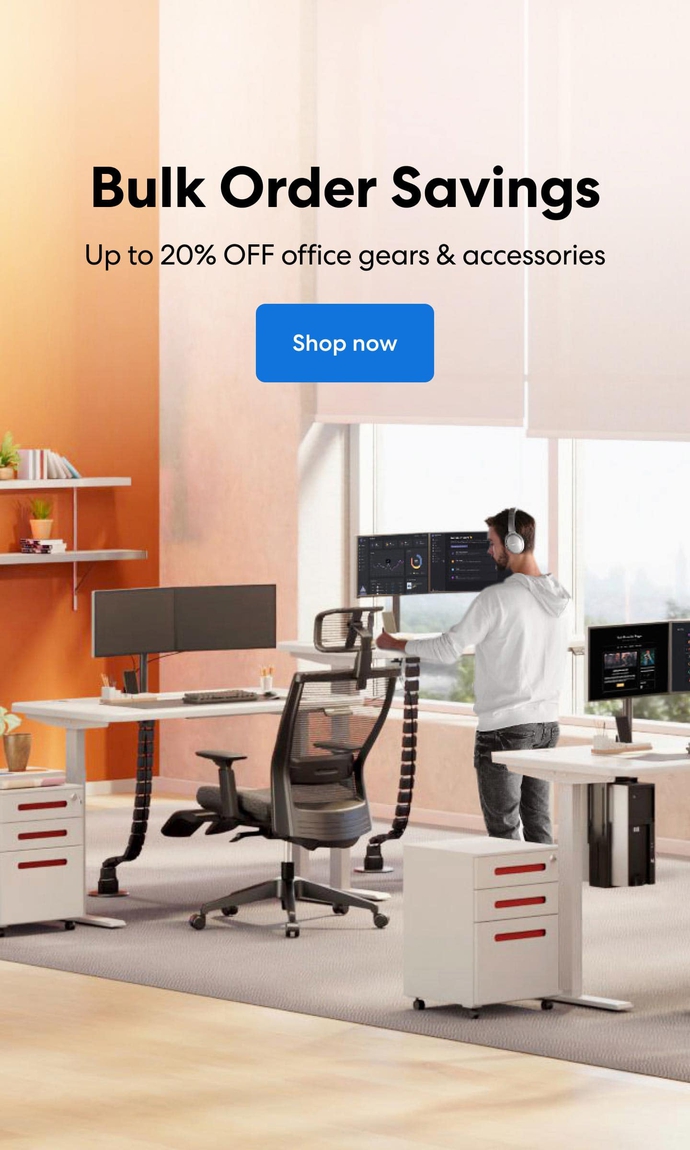 Subcribe newsletter and get $100 OFF.
Receive product updates, special offers, ergo tips, and inspiration form our team.