Smart Products
What Is A Bungee Office Chair? Pros and Cons
1,796 Views
It's time to try something new. Comfort is important, but we also want something that is unique and practical when it comes to seating. This is where a bungee office chair comes into play. This type of chair provides comfortable seating by using bungee cords instead of foam or padding. A tensioned cushion is created in a bungee cord office chair by securely securing the cords to the framework.
What is a Bungee Chair?
A bungee chair is an ergonomically designed piece of office equipment. It is one of several types of office chairs. In a bungee chair, tensioned cord straps or ropes are attached to the outer frame members by bungee cords. The chair has a high cushioning and spring content due to this construction style. The bungee desk chair has gaps between rows of straps that provide airflow, making it considerably more comfortable to sit for extended periods than standard office chairs. 
Bungee chairs are built like any other standard office chair in terms of their frame construction. Steel, aluminum, plastic, or wood are used for the legs, armrests, and structural members. Most often, only the backrest and seat pad of the bungee cord chair will feature tensioned bungee cords, giving the office chair its name. The bungee cords attached to the chair can be rounded or flattened, depending on how the chair is designed. Chairs of this particular type had become more popular since the early 2000s when they were relatively rare.
Bungalow chairs come in various shapes and styles, but the most common is a circular one with a bunch of cords that run from one side to the other. The middle of the seat is extremely flexible, and the holes in the seat allow you to breathe more easily, making this bungee cord chair with arms ideal for hot weather.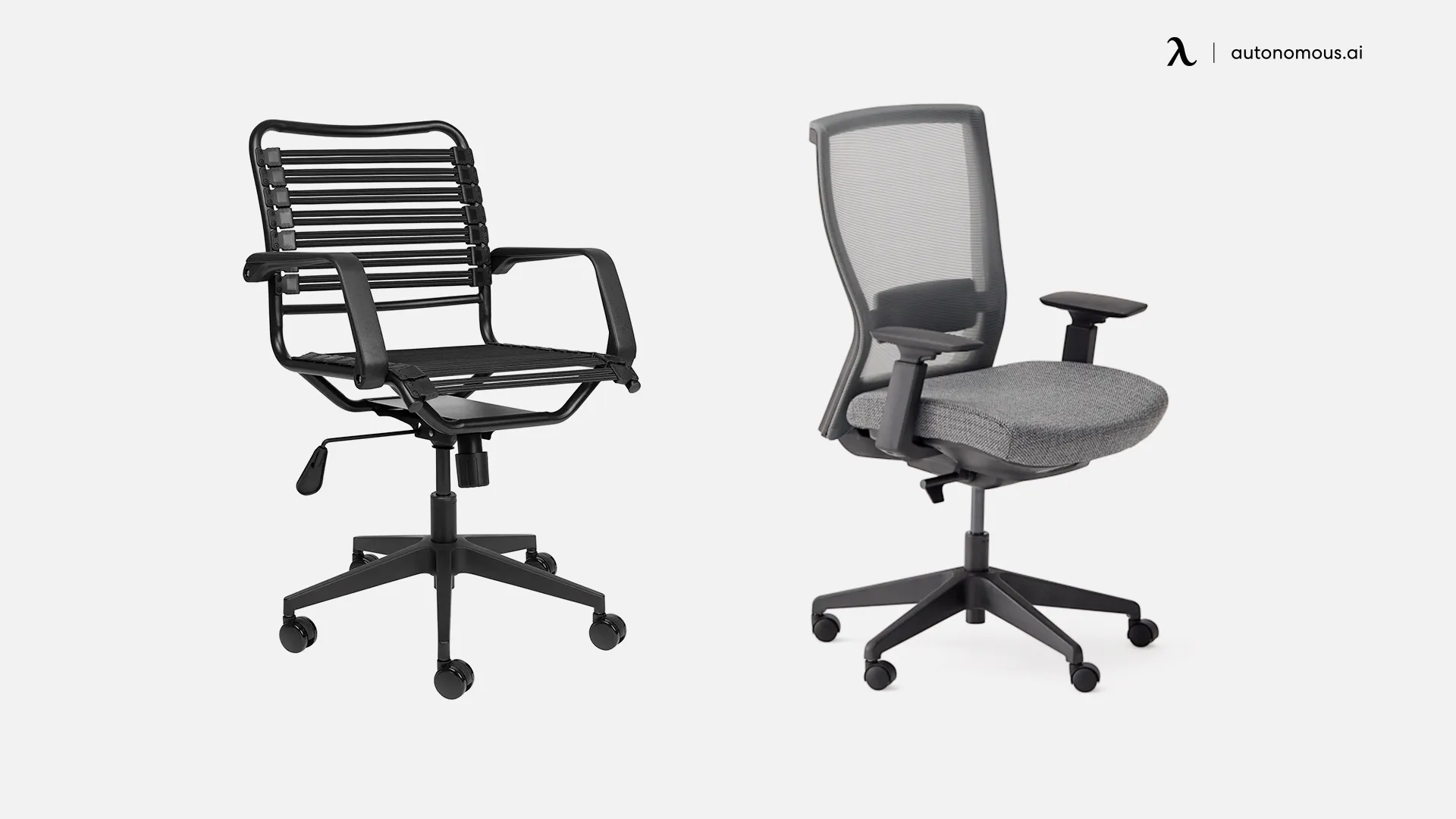 Types of Bungee Office Chair
Despite their similar construction, a bungee cord office chair can vary in their design, making them suitable for many applications:
A few of them are small, making them suitable for children. Children's bungee chairs have a smaller seating area and lower weight capacities than adult-sized bungee chairs.

The design of office bungee chairs differs from those used for casual purposes. In addition to providing more body contouring, they encourage proper sitting posture with their taller backrests. Since these chairs are meant to be sat on for hours, they must provide good upper and lower back support. Among the most important components of these chairs are polyester-coated bungee cords with plenty of support and flexibility, as well as plastic or metal leg, handle, and pneumatic lift components.

A folding bungee cord 

reclining ergonomic chair is usually used for outdoor activities, such as barbecues or camping trips. As the chair is foldable, it can be collapsed into a more compact form, so it can easily fit in the trunk of the car when not in use. They can also be easily stored away in your garage or shed, and you can easily set them up when you have guests over.

Indoor and outdoor bungee 

office chairs with adjustable lumbar support provide a more relaxed sitting position, and they're suitable for indoor and outdoor use.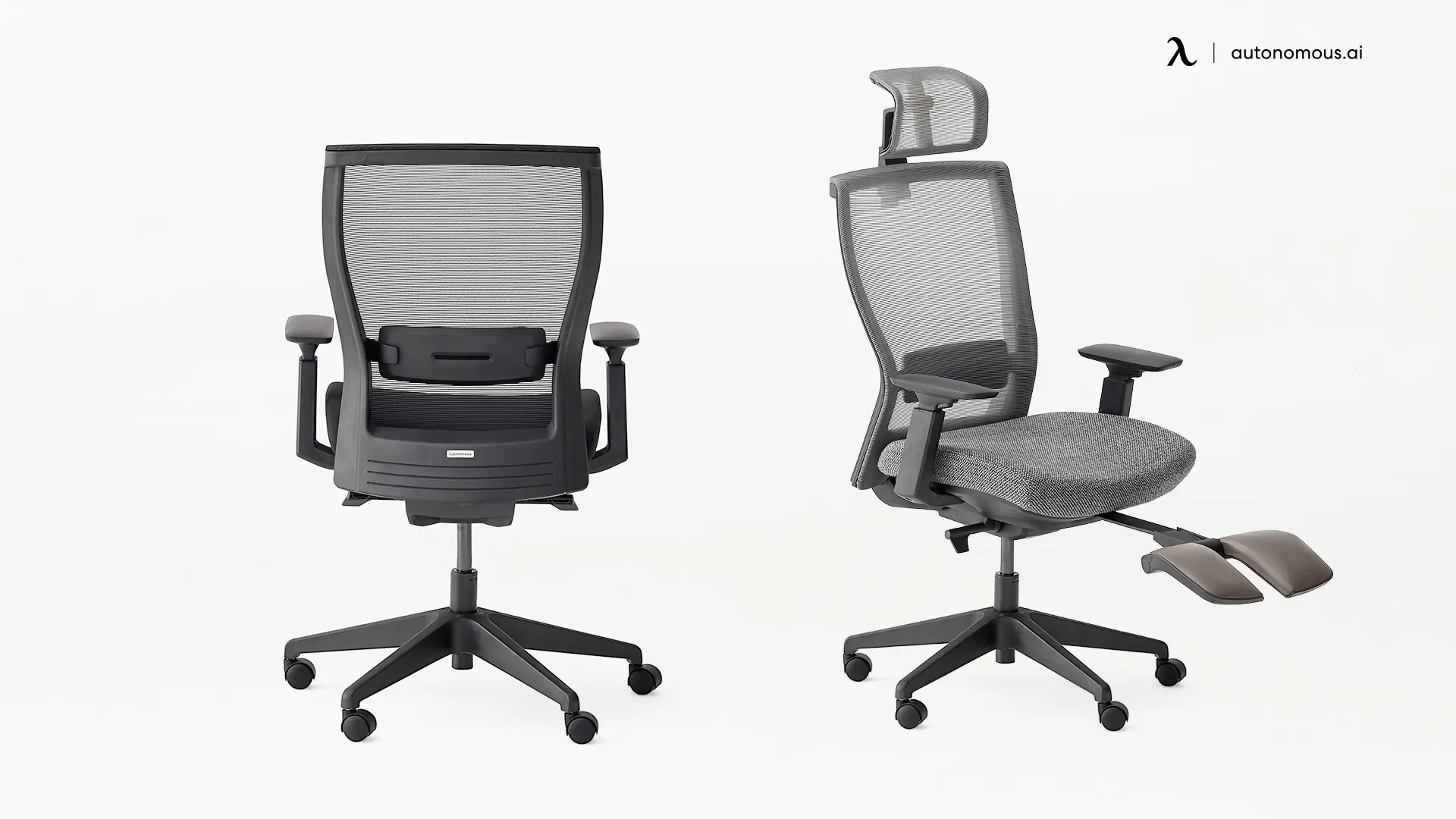 Pros and Cons of Bungee Office Chairs
Pros of Bungee Office Chairs
Affordable, easy to maintain

Low, comfortable height
Cons of Bungee Office Chairs
Works better as a standard chair for dorms, and conference rooms

Doesn't have a lot of ergonomic adjustments 
Benefits of Using a Bungee Office Chair
Airflow was increased
There is an increase in airflow because they are designed with plenty of gaps between cords. By arranging the cords in such a way, air can circulate around the seat and back of the chair, allowing it to be more comfortable to sit for long periods, especially in hot weather. Excellent for garden furniture that is easy to store!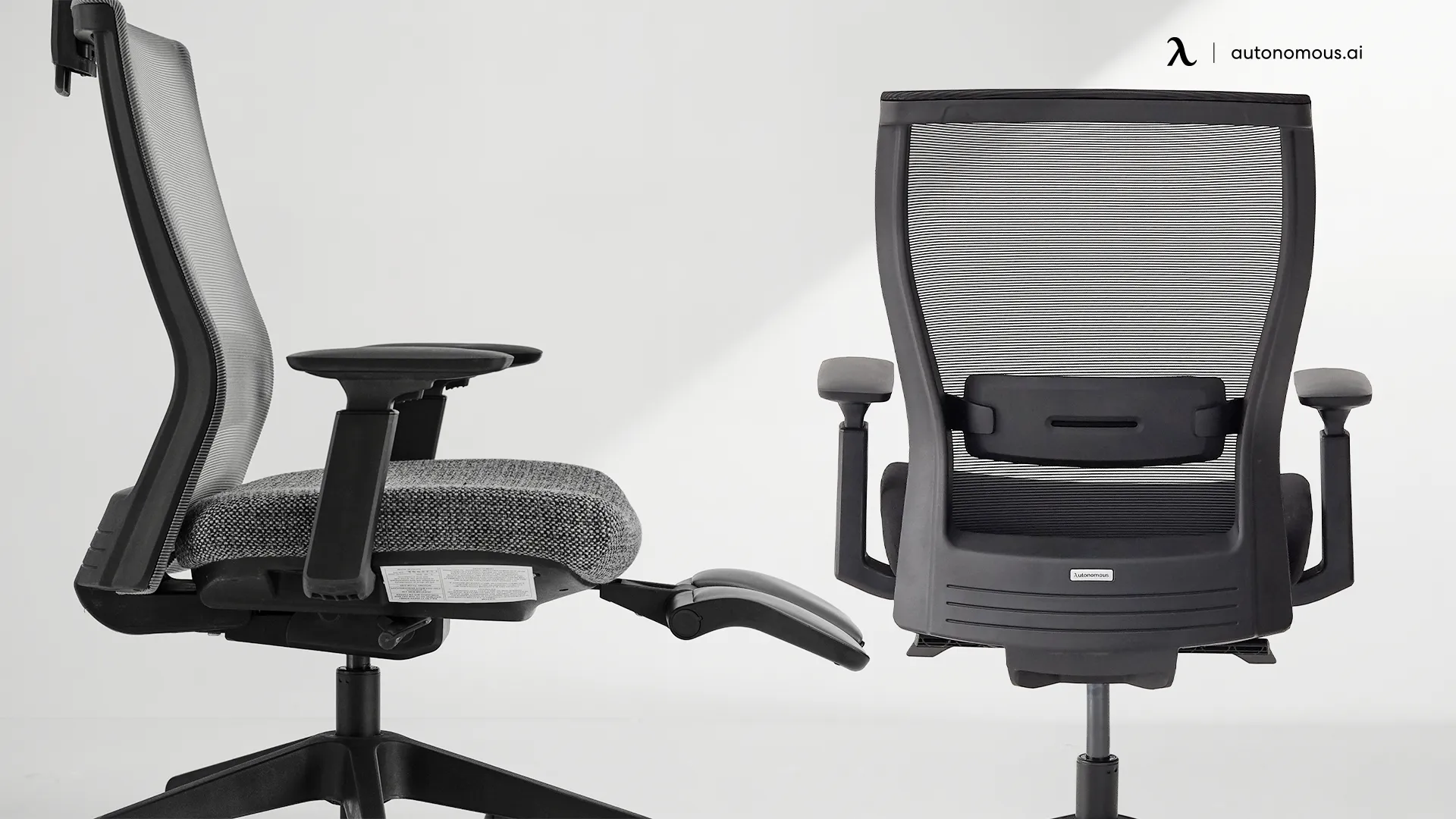 Portable
They are especially portable because they are small, lightweight, and easily foldable. It is easy to transport the smaller bungee chairs with a flat back, like the hexagonal one above, in cars so you can take them camping, to a sporting event, or just for relaxing in your yard.
Super comfortable
Bungee cords that are fixed firmly to frames provide a unique spring cushion. Chords are constructed to conform to the contours of a person's sitting position, ensuring ultimate comfort.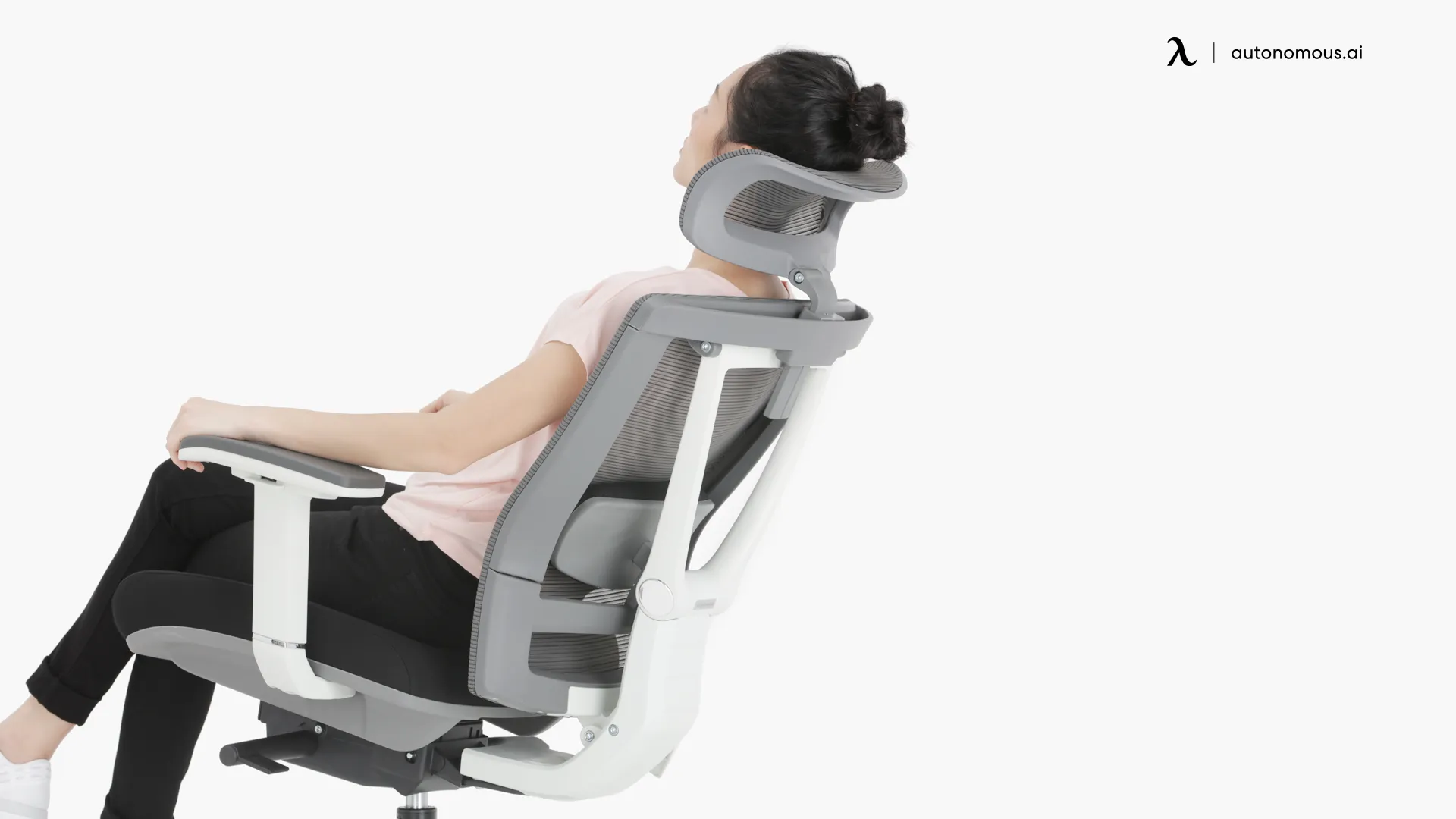 Cost-effective
The simplicity of the design makes bungee chairs a more cost-effective seating solution. You can use them for recreational purposes or as portable seating. 
Quirky aesthetic
The bungee ergonomic chair is popular due to its unique structure and design. Spirals or parallel patterns are excellent for creating standout seating, adding to an overall quirky aesthetic whether it's an office chair, a lounge chair, or a sports chair.
Helps posture
Office bungee chairs are specifically designed to allow you to stay upright comfortably while you work for a long time.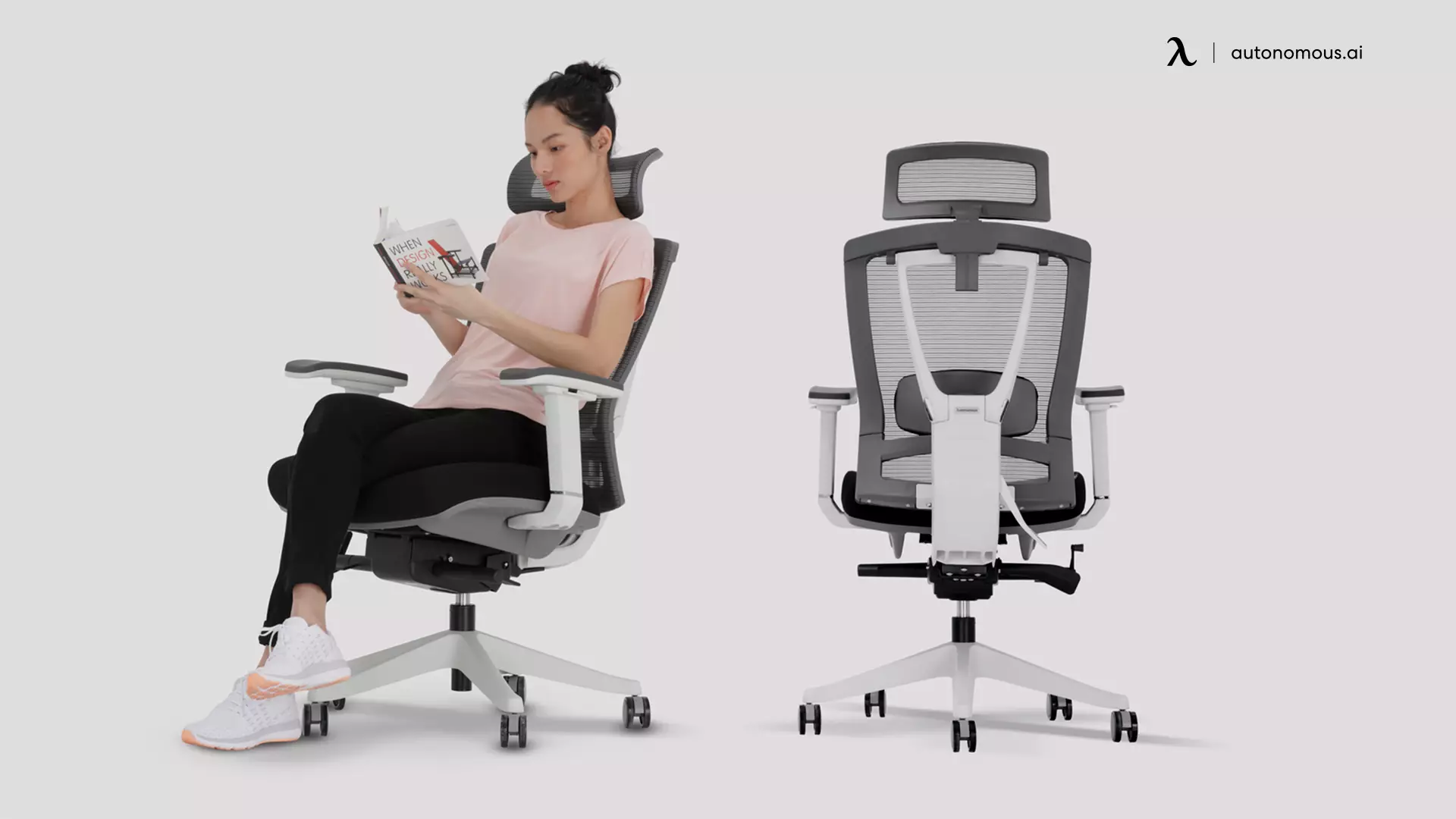 Can be colorful
One of the great things about bungee chairs is that the cords do not have to be black. Bungee cords come in a variety of colors, including red, blue, yellow, green, white, and gray.
Are Bungee Chairs Good for Your Back?
Would it be good for your back to sit on bungee cord chairs? Definitely! Choosing the appropriate bungee chair can ensure your health, diminish fatigue, and have no backaches. An incorrect selection of bungee chairs can cause more damage than a standard office chair with adjustable arms. Consider testing the chair before purchasing if you have a chronic back issue. In addition to being great for lounging around, bungee chairs are great for using at your desk as you work. There is a problem because the chair is lower in height than a normal office chair.
Top Bungee Office Chairs You'll Love
If you are keen on building a unique office setup for your home office or even a professional workplace, you often search for multiple ideas for office furniture. The right selection of office furniture is vital in bringing about your office's comfort, productivity, and functionality.
While several unique ideas exist to create the best office setup, a bungee cord chair is a rather new pick for modern workplaces. As discussed, a bungee chair provides a comfortable place to sit with benefits like maximized airflow and a soft cushion against the back. A bungee cord chair also looks great and is affordable.
Below are our top picks for bungee desk chairs for a comfortable desk setup. Let's read on!
1. Zenithen Bungee Dish Chair
The Zenithen bungee dish chair is a simple design office chair with a solid steel frame structure. The chair has a weight capacity of 225 pounds, looks exceptionally unique, and gives a boho look to your home office. The chair is suitable for daily work as the net, and the solid steel frame encourages the right posture. The only drawback, some people find the bungee cords uncomfortable, although that's not everyone's story. 
2. Delta Children
This delta children star wars themed bungee cord office chair is for someone who hasn't grown out of their love for star wars. The chair is foldable for an easy storage solution and is also portable. Pair it with a seat cushion for back pain if you have an aching lumbar. The chair has a weight capacity of 250 pounds and is ideal for kids to adults.
3. Euro Style Bungie Low Back Office Chair
Enjoy this adjustable height solid steel frame chair to ensure proper posture while sitting at a desk. The chair is ergonomic, although it doesn't have armrests which is a drawback. Besides, the high-quality bungee cords cover the entire structure and provide a sturdy working position. The small profile is perfect for petite office setups, and the chair is designed for compact workspaces.
4. Laura Davidson Bungee Task Chair
A super stylish and professional-looking option that is the perfect blend of conventional and modern office chairs. The Laura Davidson bungee cord chair has pneumatic height adjustment and offers a tilt feature to control the recline. The chair is comfortable for long work hours and has a strong, long-lasting design.
5. Mainstays Pink Bungee Chair
Not every bungee chair has to be teal or camouflaged in color! Introducing the Pink Collapsible Adult Soft Bungee Chair from Mainstays. This pink chair has a soft, padded cushion that is corded to the frame, albeit it isn't a traditional bungee cord chair. Perfect for pink lovers, pair it with an office footrest, and there you have a gorgeous-looking reading chair for your lounge.
6. Giantex Folding Bungee Chair
The Giantex bungee chair is made from industrial-strength ropes and a high-end steel frame. It is designed to withstand heavy loads and long hours of wear and tear. The chair also has a special non-slip base which lets you use it on any surface, whether wet or dry.
7. Hexagon Bungee Chair
Bungee chairs are round but wait until you try this new concept of a hexagon bungee chair. The hexagon bungee chair is also designed for beach days, perfect for your kid's study place, your workstation, or a gaming setup. Lightweight, easy to carry, and portable, the chair goes everywhere with you. It has a weight capacity of 200 pounds.
8. Euro Style High Back Bungee Chair
Regarding bungee cord office chairs, Euro Style is the best. This design has armrests and a high, supporting back, making it a high-style chair suitable for prolonged sitting. The chair is high back and ergonomic. Though it is not good as a reclining office chair with the right chair accessories, you can make it as comfortable as possible.
Subcribe newsletter and get $100 OFF.
Receive product updates, special offers, ergo tips, and inspiration form our team.
WRITTEN BYAutonomous
We build office products to help you work smarter.