Smart Products
What Types of Desk Cover Material Should You Choose?

Autonomous
|
Feb 28, 2022
5,259 Views
Have you ever considered the significance of a desk? Whether you use it at homes, businesses, or classrooms, your desktop is an essential component of your daily routine – it's where ideas germinate, or tasks are completed. You probably spend many hours each day at your desk, perhaps working on your computers!
Our desks suffer the consequences of the action because there is so much going on. A desk might begin to seem old after a while, with scrapes and spots from frequent use. The excellent thing is that there are solutions such as a desk pad in various desk cover materials to safeguard workstations without sacrificing design or functionality.
Adding a desk pad to your workspace is a great way to spare your desk from wear and tear while also adding some personality to your workspace. Because you want your desktop to represent you as well as your brand, the very next step is to get a desk cover mat that fits your aesthetic, affordability, and utility requirements. We've decomposed all or most of the desk pad materials available to help you choose the perfect desk mat material for your office desks.
Different Kinds of Desk Pad Materials
Various table tops are built of different desk materials, making it very difficult to pick which desk protector material will go best with your office. To assist you in picking the correct computer desk pad, we'll go over all you need to know about the various chemicals used to manufacture them, as well as which one might be the best desktop material for you.
1. Classic Leather
This is a common desk cover material on the market. A traditional leather desk pad is a classic choice that provides unrivaled strength and convenience. As your arm sweeps across the plush, velvety, naturally based leather, you'll feel as if you're writing on the clouds. A desk pad manufactured of genuine top-grain leather stands out from other materials since each one has its distinct texture, color, and finishing due to its natural cover. You'll be left with an outstanding piece that will draw the attention of everyone who walks into your office.
These desk pads' leather texture is considerably firmer than most other materials, providing them with a long-lasting work surface. A classic vegan leather desk mat from the Autonomous will not only avoid future damages but will also offer an astonishing touch of elegance to your workplace if your desk is scratched and scraped from screws, safety pins, or other office items.
2. Glazed Leather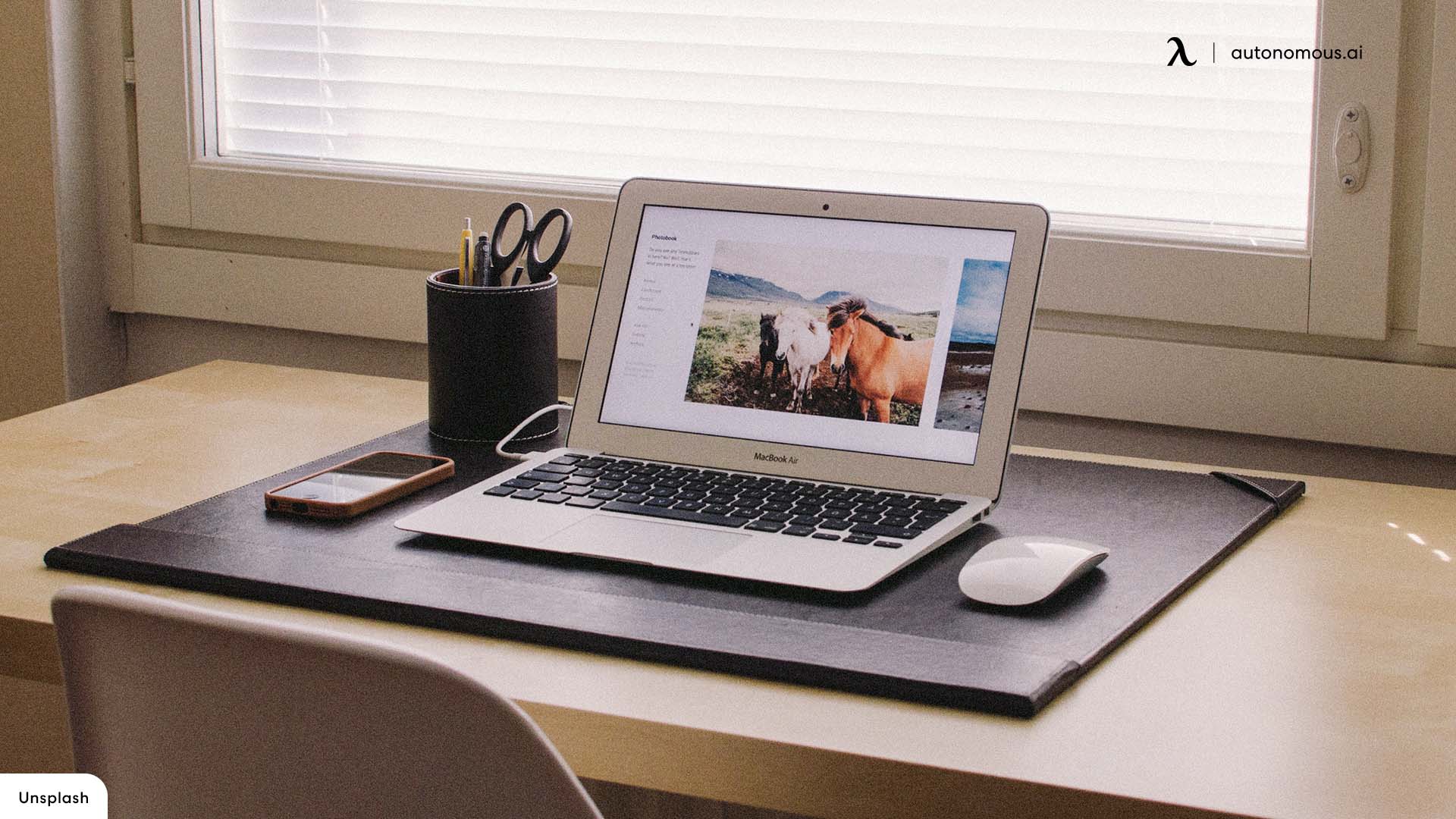 It is also another alternative within the leather desk pad collection. A glossed-leather desk pad has the same toughness and high-end attractiveness as traditional leather, but with the added benefit of a mesmerizing shine when light hits. You can bring as much and as little about this whimsical touch to your workplace as you'd like with fully covered desk pads or subtle sidebar embellishments on vinyl desk pads.
Because these desk cover materials are constructed of durable material, they have the same texture, feel, and color as traditional leather desktop pads.
3. Distressed Leather
If you like the aesthetic of vintage furniture, a brown suede style desk pad is ideal for you. The weathered leatherette on such desk pads harkens back to a bygone period, with every line wrinkled with years of experience. Each of those desk pads is carefully distressed to give it a tattered, matte look, with its strong pattern and tone.
The calfskin is meticulously customized around a hardboard and covered with faux-suede for protecting surfaces after the color and structure are finalized during the hand-dying procedure. A brown leather desk pad will give your office the look of a lovely relic while ensuring the integrity of completely new durable material.
4. Linoleum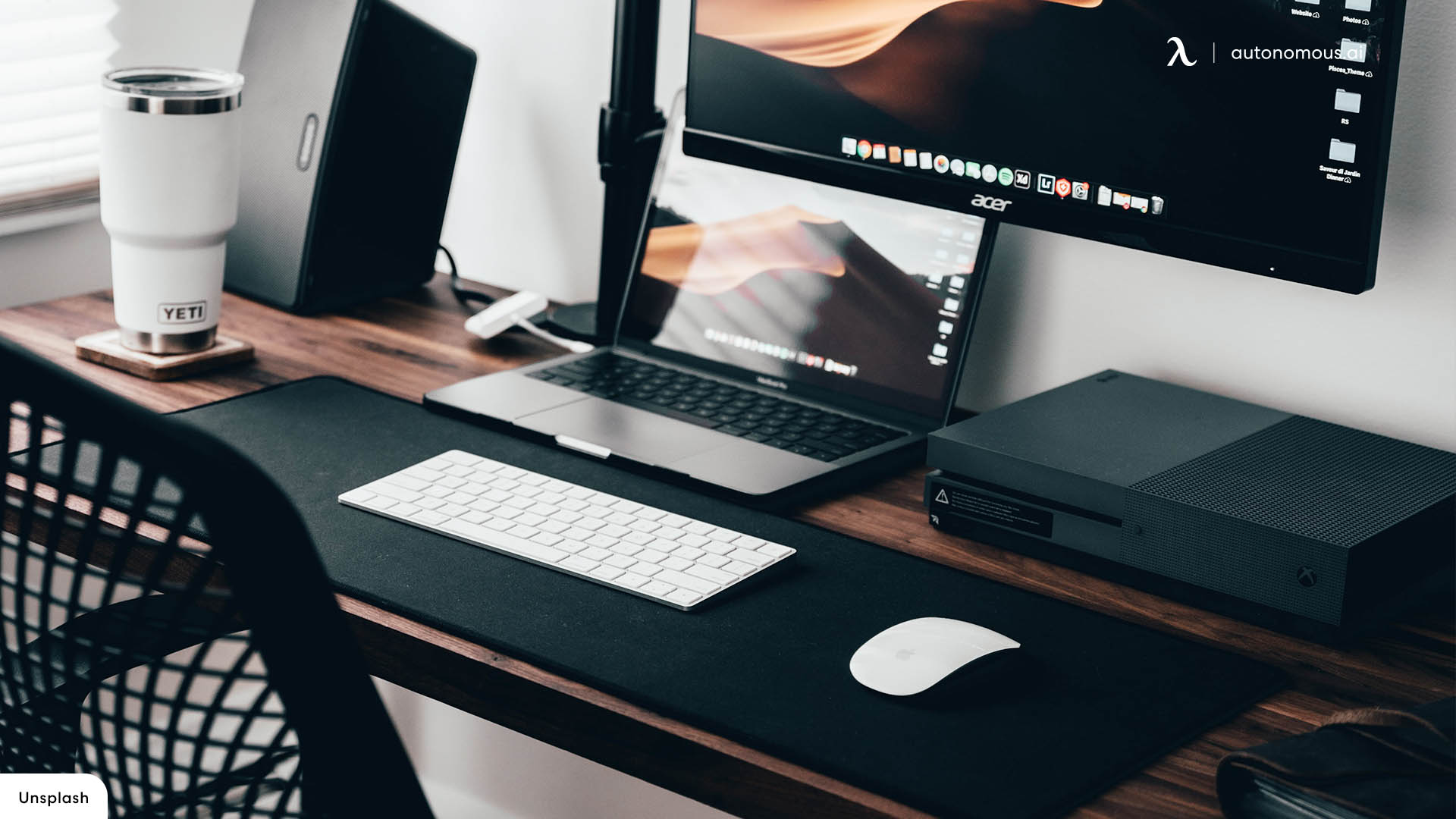 It has an incredibly robust and flexible structure, making it an excellent material for preserving surfaces and directly reducing scratches on the desk pad. A linoleum desktop pad's soft and delicate surface makes it very easy to draw on, and it absorbs the force and pressure of handwriting, protecting it from the sharper pens and pencils. If you want such a desk pad, choose the compact desk by Wistopht: wireless charge pad. Another such option is the cork desk pad.
5. Vinyl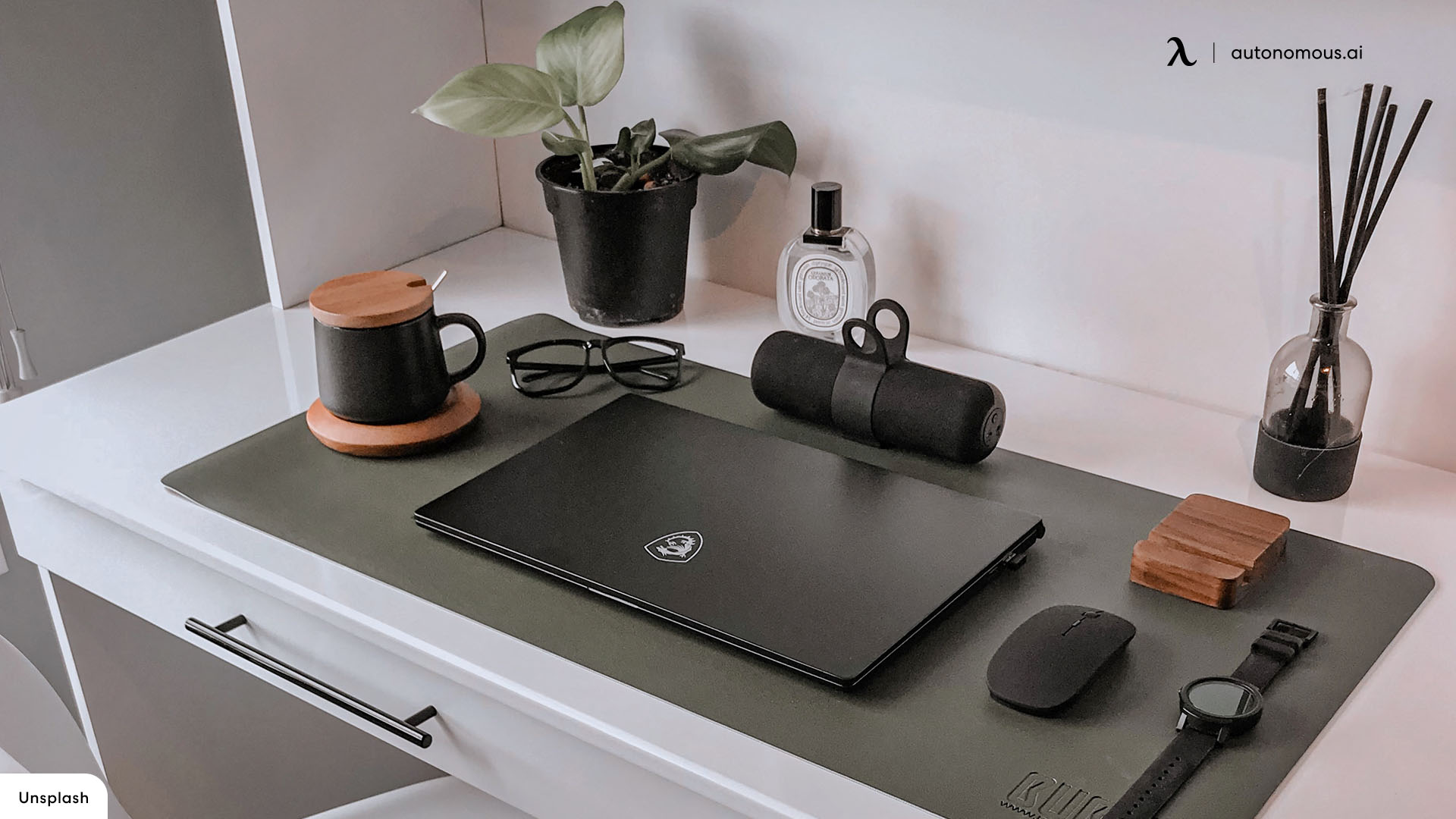 If you're searching for the perfect, high-functioning material, vinyl \would be another wonderful desk cover material option. Vinyl is comparable to linoleum in that it is inexpensive, durable, and attractive. Due to its sturdy and diverse functioning, it's been a recognized material in various sectors since its invention in the early 20th century.
The vinyl desktop pads have a leather-like texture and a matte texture, giving them a look comparable to leather but at a lesser cost. Its' surface is somewhat flatter and smoother than genuine leather, making it a comfortable place to write and do activities. A vinyl deck pad is a terrific method to protect your desk while working comfortably. It's long-lasting, versatile, and affordable.
6. Classic Faux Leather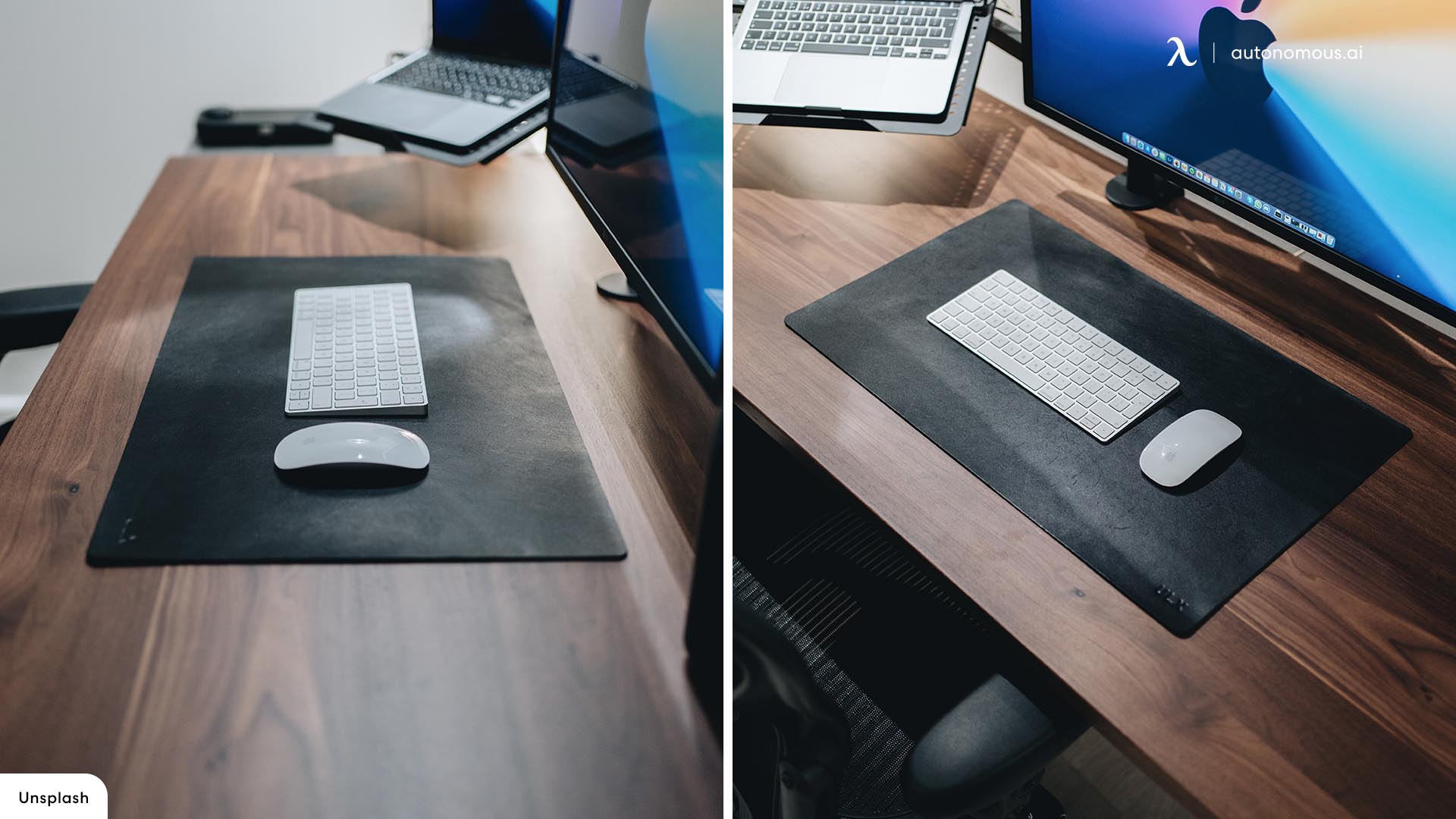 If you like the appearance of genuine leather but don't want to pay the ultimate price or want an eco-friendly option, the traditional faux leather desk pad is for you. These desktop pads have the same look and feel as genuine leather, but they are more durable and protected.
The classic imitation leather desktop pad is environmentally friendly and practical, made of 100% PU and strengthened with pollex. These desk pads are made of faux leather material with the same remarkable strength, endurance, and abrasion resistance as durable material. There are many wireless charging desk mats available made of classic faux leather.
Conclusion
The best possible desk cover material for you can be the classic leather desk pad because of the numerous benefits. For instance, it is known as one of the most high-end materials, which looks timeless and classy once put on an office desk. The leather finish gives off a fine appearance that does not age. However, it enhances and betrays its appearance as the years' pass.
It implies that a genuine leather desk mat can be a durable option for anyone who wants to bring vintage style to their workspaces. This desk pad material is thick and durable, which is also glare-free. As in, it does not get damaged easily and nor do your fingerprints get left behind. The leather material is stain-resistant to its fullest, which means that it is easy to maintain and clean from time to time.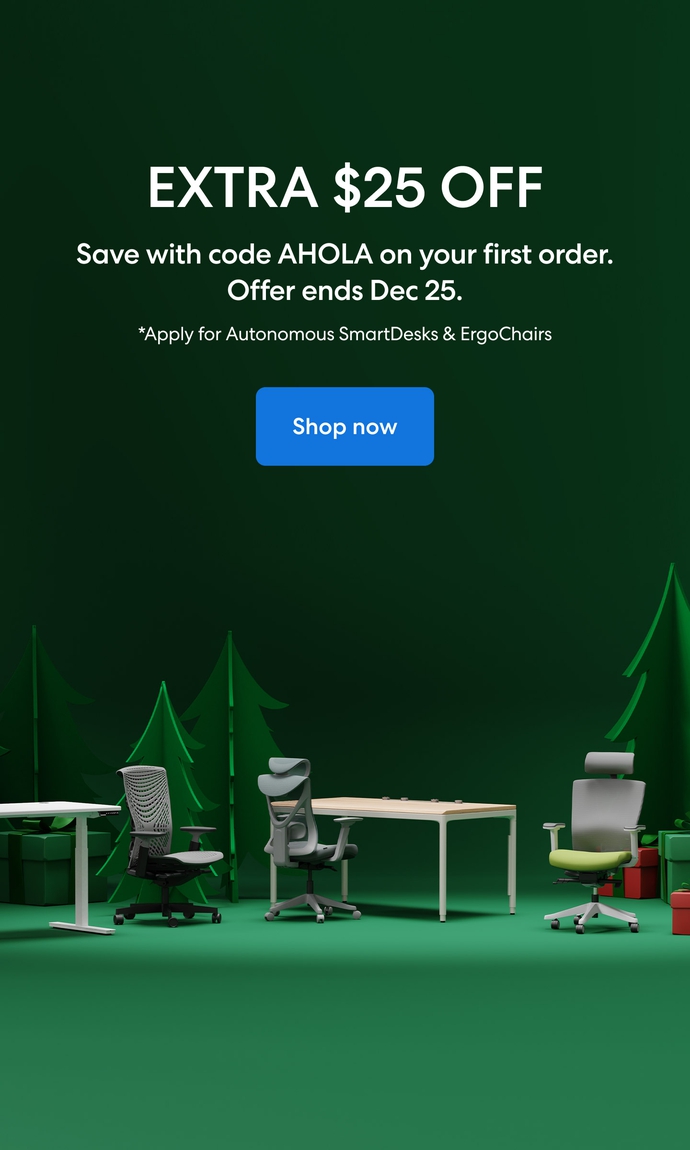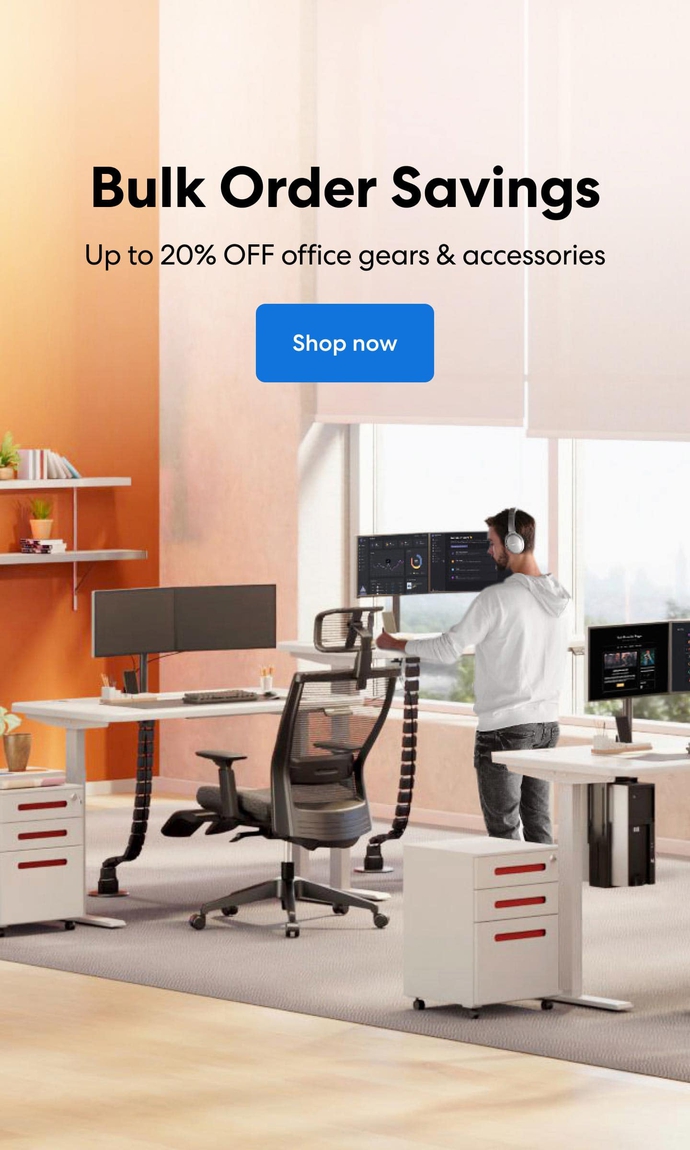 Subcribe newsletter and get $100 OFF.
Receive product updates, special offers, ergo tips, and inspiration form our team.