Smart Products
20 Best Black & White Desks: Adjustable, Drawers, Shelves

Autonomous
|
Dec 17, 2021
1,278 Views
You wouldn't be the first person looking for a black and white desk option to complement your existing or intended office decor. Today, desks are available in numerous colors, some of which are traditional and some of which fall along the exotic line. 
The idea is to give the privilege of choice to the masses, allowing them to design their offices as they choose to. Whether you want a traditional desk, a regular adjustable standing desk, or an L-shaped standing desk, color choice is an important part of making your workspace feel uniquely yours. 
Even with all the vibrant colors available, many people opt for either a black, white, or black and white setup. Though these colors are not as bright and exciting as options such as red, there is a professional and exquisite look that they bring to the table (no pun intended). 
Beyond that, those who may be interested in a minimalist desk setup know that the look is often not the same if these colors don't form the base of the office layout. Go ahead and imagine a minimalist layout with all red components. Now, imagine one with all black components. Which one had that true minimalist look? 
If you've limited your options to a black desk setup or a white desk setup, you may now be wondering what kind of options you must choose from. If so, you've come to the right place, as there are 20 prominently featured designs below. 
Whether you want a black and white writing desk or something to use for typical office work, the options below should have you well covered.
20 Best Black & White Desks for Your Working Corner
1. Autonomous SmartDesk Core
This design by Autonomous brings forth some of the best smart desk technology that you ever hope for in a white or black standing desk. While it is most excellently suited to a home office space, you can also make use of it in the traditional office. 
With a powerful dual-motor adjustable mechanism, you get speed and quietness for your sit-stand sessions. All this is complemented by an SPC steel frame and high-quality MDF wood for a tabletop that you can customize based on your surface area needs. 
2. Autonomous SmartDesk Corner
The second option by the Autonomous team. Take the SmartDesk Core, improve on its system, increase its word capacity, and include even greater desktop real estate. That is what you get with the Autonomous SmartDesk Corner. 
More specifically, there is a tri-motor system for even more powerful and quiet height adjustment. The short and long sides of this black and white writing desk are easily interchangeable, so they can facilitate any corner you wish. 
3. Cubiker Office Desk
Cubiker is not necessarily the most popular brand in the world, but it does have a couple of low-cost, yet solid designs under its belt. This one is a white desk with black legs including a riser if you wish to have your screen elevated. 
You also get some storage real estate in the form of a very long shelf running from one side of the frame to the other. So, if you are concerned about being organized, this should take care of that for you. 
4. Cosmopolitan L-shaped Desk
As if it were a perfect contrast to the previous option, this Cosmopolitan black and white modern desk is anything but a budget option. It doesn't take you long to see why it has this kind of price tag though, as you can immediately feel the sturdy build quality that the manufacturers went for. 
Another of its standout features is the sheer amount of tabletop space that you get when you go this route. 
5. Yesker Computer Desk
This one's back on the budget side of the spectrum and tremendously so. The price is so incredibly low that it leaves you to wonder if you are even going to be getting a working unit. Not only does Yesker black and white writing desk exceed expectations with its build quality, but it also includes a headphone hook to help you neatly talk your headset away. 
There are X-pattern stability bars included that span the back of the frame, ensuring that the desk remains stable regardless of your use case. 
6. Little Tree Rotating White Corner Desk
This white corner desk manages to hit the nail on the head where ergonomics, design, and space utilization are concerned. Not many L-shaped units feature different heights on their long and short sides, but this one does and pulls it off very effectively. 
The higher area is meant for your screen, ensuring that your spine remains aligned properly. There is a shelf storage space below your peripheral tray, meaning keeping things tidy should not be too much of a challenge. 
7. Mack & Milo Bret Desk
The list returns to the budget side of the fence for this black and white modern desk. Here, you are getting a white top with black legs. You can see that the design prioritized core features and ignored the additional bells and whistles, which is arguably the way that budget options should be made. 
You're getting a standard aesthetic with straight legs here, which is the typical office desk look. If there were ever a black and white desk that was the physical embodiment of "what you see is what you get," this would be that unit. 
8. SINPAID Computer Desk
Affordable black and white computer desk choices continue with this one from SINPAID. Again, it features your typical rectangular look that office desks have become so famous for. However, the difference is the storage it offers you that allows you to maintain a tidy office space. 
On the right side, you get a couple of shelves that dramatically increase your storage space over any of the options listed so far.  
9. VERMESS Home Office Desk
You could almost predict the affordable price tag here based on the trend that this list has taken so far with its black and white desk displays. With this design, you are also getting a white tabletop with a black frame. 
Note, however, that the desktop real estate is not the largest in the world, so it's best suited to those who may have small spaces or little office equipment to think of. 
10. GreenForest Office Desk
Doing a 180 from the previous option, this GreenForest black and white desk boasts a staggering 47-inch desktop surface area. It also features quite a bit of storage space, thanks to two generously designed storage shelves underneath. 
Keeping your office desk accessories out of sight and tidy should be no challenge. Additionally, you can feel a sense of sturdy composition every time you use it to work. Provided your equipment load is not too heavy, this desk should be perfect. 
11. Tribesigns L-shaped Desk
While not as cheap as some of the previous black and white desks listed, Tribesigns still managed to pull off a respectively affordable design here. Again, this is a white desk with black legs.  
The design here is among the easiest to assemble where L-shaped desks are concerned since the parts come together easily and everything you need to put it together is shipped with your order. You are going to find that this model is best suited to those who are looking for something on the larger side.
12. Coleshome 66-inch L-shaped Desk
There is no need to talk about tabletop space as you can already see that there is more than enough of it for you to enjoy. You could theoretically have a triple screen setup without even venturing onto the shorter side of the "L." 
The price tag here is quite affordable, yet you are getting this much desktop real estate and sturdy build quality. What more could you ask for in a black and white computer desk? 
13. Furinno Computer Desk
You may be wondering if you're looking at something from the future. The design of this black and white desk is contemporary, and it should fit in with a variety of aesthetic types. However, you may find that its design prevents you from ever properly achieving a minimalist desk setup, as there is quite a bit going on with it. 
It's compact, but it has storage shelves that look like add-ons to the desk. While it takes a bit of getting used to, it achieves what it sets out to do tremendously. 
14. CubiCubi L-shaped Computer Desk
Yet again, you are getting a very affordable L-shaped black and white desk with this design. Unlike some of the others though, it's not rotatable, which means you need to plan even before you buy it which corner you are going to be using it in. 
The short side features a drawer, which allows for tidy storage. There is also a riser on top of the desk that can support a single computer screen. 
15. Monarch Specialties Hollow Office Desk
If you have a lot of space available and you would want a desk that also offers a crazy amount of storage space, then this is the one for you. Typically, the modern  L-shaped desks offer some level of space-saving, but that's not the case here. 
The desk has two contact points to the ground. One part of the frame doubles as a cabinet, including three drawers, one of which is as large as the other two combined. The other contact point is the short side of the "L," the entirety of which features shelf-based storage space within the frame. 
16. LifeSpan Fitness Treadmill Desk
This black and white desk is exactly what it sounds like. You're getting a space that allows you to use your equipment to work while you can get a workout in. Considering that the human body is made for movement, this design by LifeSpan was not a bad idea at all. 
You should note, though, that if you have a lot of equipment, then this one is not going to work for you. It's best suited to those who use laptops to work. 
17. Mr. Ironstone L-shaped Desk
You are getting a 50-inch design here, which should be more than enough to accommodate most standard office workloads. Placing multiple monitors and various accessories on it should be barely an inconvenience. 
There is a riser included that can be used for a screen, but based on its orientation, you may find other better uses for it. The frame is expertly designed with quite a bit of stability redundancy. 
18. Tangkula White Corner Computer Desk
L-shaped black and white desks are not the only ones that are used to take advantage of corner spaces. This is an example of a trapezoid shape being used to do the trick. 
The nature of it is quite minimalist, especially since it's so compact. Even so, it includes shelves underneath, along with a storage drawer directly in front of the user 
19. BDI Office Desk
This black and white desk is nothing short of beautiful. Using an offset style that places the legs more inward than usual allows for a better balance of weight distribution. The right and left sides include drawers, allowing for the convenient storage of your most prized accessories. 
The two most standout attributes are undeniably it's incredibly unique aesthetic and its sturdy build composition that is guaranteed to keep this one serving you for a very long time to come.
20. South Shore Axess White Desk
The first thing to mention about this desk is its multifaceted storage options. The right side of the frame is exclusively dedicated to storage, featuring a drawer with two generously sized shelves underneath.  
Beyond that, there is a peripheral tray, as well as a unique riser that spans the entire length of the tabletop. Of course, this means the potential to use more than one riser-supported screen, as well as a little extra space for accessory storage under it. 
Final Remarks
There is not much more to say beyond providing you with the twenty options that you can choose from above. Note that though all this is dedicated to office workers who may be in a traditional space, any of the choices given can double as a home office standing desk too. 
It's all about considering the amount of space needed to fit them in comfortably. Once you do that, you can bring that black, white, or black and white computer desk design just about anywhere you desire.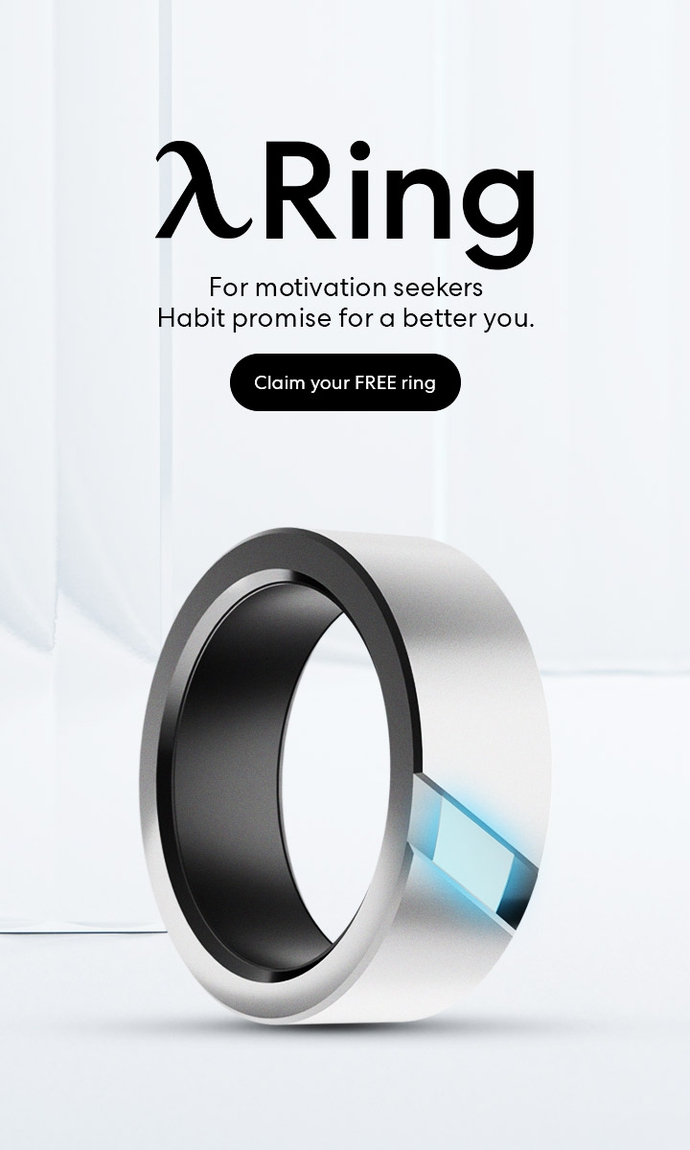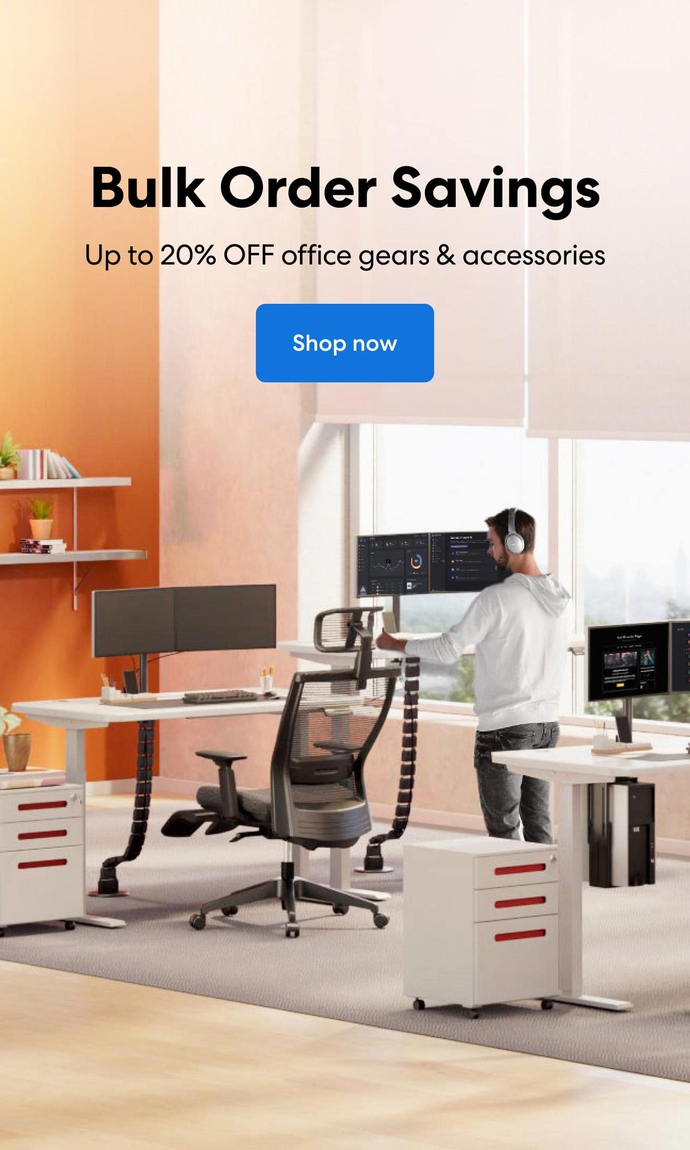 Subcribe newsletter and get $100 OFF.
Receive product updates, special offers, ergo tips, and inspiration form our team.