A tidy, well-organized workstation has several benefits. The advantages cannot be overstated, from constructing an entire workplace unit to offering a setting that improves workflow. It is crucial to consider the adequate organization to establish a workplace environment that offers these benefits. One such solution is using wall organizers for the office to keep papers and other stuff safely and more efficiently.
Your workstation's structure and overall atmosphere may be ruined by having so many papers, folders, and other materials lying around. Get a useful tool or office desk accessories that can help you organize your work files and other stuff efficiently to prevent chaos unless you're the sort of person who can deal with paperwork each day.
This post is for people who already struggle with office storage & organization. The article is important for different audiences who may soon need to store many files, papers, reports, and books. To help you keep track of your documents, we've put up a selection of wall organizers for the home office.
List of the Ten Best Wall Organizers for Your Workplace
A key component of every individual's productivity is feeling at home in their workplace. Whether you work from the headquarters or at your residence, having a well-organized workspace may significantly influence your performance. Having order on your desktop is crucial from an aesthetic and a practical perspective. Hence it would be best if you looked into our office wall organizer ideas.  
If your office supplies are malfunctioning and there is general disarray around you, it may be difficult to focus on critical enterprise duties. Therefore, whenever it concerns your workspace, order and innovative storage of your documents in a wall organizer become necessary. Here are some of our top office supply organizer ideas below.
1. Skyline Decor Sideboard Storage Cabinet
For durability, MDF and chipboard were used in the construction of this organizer. This slide board has a sleek, mid-century impression thanks to the faux hardwood finish in chestnut shades. It is used in both residential and workplace settings, and because it fits into small areas, this filing cabinet offers storage for magazines and other workplace essentials.
Dimensions
Overall dimensions: 60.26" H x 18.41" W x 15.21" L
Drawer: 3.34" H x 13.18" W x 11.22" L
Shelves (Upper left/Middle right): 15.39" H x 10" W x 14.52" L
Shelves (Upper right/Middle left): 15.39" H x4.72" W x 14.52" L
Shelves (Lower): 9" H x 14.72" W x 14.52" L
Colors
Brown
Materials
MDF, engineered wood, solid wood legs, PU veneer
Warranty
1 month
2. The Office Oasis Magnetic Desk Organizer
You can adjust this organizer to fit your workstation, bathroom vanity, bedside, or any other location, thanks to its magnetized base with six separate sections. The Office Oasis desk handy organizer tray keeps all your workplace necessities together in one place, such as your smartphone, pens, notebooks, pencils, post-its, staplers, and much more. Additionally, it is built of solid bamboo and premium plastic for enduring sturdiness.
Dimensions
13.5"L x 3.25"W x 3.75"H
Colors
Natural/ Brown/ Black
Materials
Bamboo base with N52 NiCuCi magnets
ABS plastic organizing compartments
Non-Slip Silicone Feet
Include
2 Tall tray
1 Short tray
1 Phone stand
1 Medium tray
1 Post-it holder
1 Magnetic Grid
Warranty
Lifetime
3. Mindspace File Rack Office Desk Organizer
You now have a handy, sortable location where you may store all of your essential journals, papers, memos, and paperwork that have accumulated on various surfaces of all sizes. This tilted file organizer has five extra-large spaces and is intended to provide instant access to your folders and documents in a spacious organizer that fits in any place, even your office.
| | |
| --- | --- |
| Dimensions | 11.25"W x 7.5"D x 11.25"H |
| Colors | Black |
| Materials | Mesh metal and solid metal |
| Includes | 5 extra large slots |
| Warranty | 5 years |
4. AOTHIA Magnetic Organizer
Aothia Desk Organizer has two sturdy beech boards and six ABS storage units attached by powerful magnets. This allows for countless innovative desktop display options. You may quickly transform any cluttered workstation into a pristine space devoid of clutter. Every one of your workplace necessities will remain collected in one place by each practical tray.
| | |
| --- | --- |
| Dimensions | 15.7"L x 3.7"W x 3.5"H |
| Materials | Solid Beech and Eco ABS |
| Color | Black, White |
| Warranty | 1 month |
5. Mindspace Rose Gold Organizer
Besides serving as a workstation organizer, the Mindspace Rose Gold pull-out cabinet also has matching cultured paper clips, which you can quickly retract for expanding storage. This wall mount office organizer organizes your nightstand area and makes locating little objects like remote controls, earbuds, and even smartphones simpler.
| | |
| --- | --- |
| Dimensions | 8.7"W x 5.5"D x 5"H |
| Materials | Steel mesh with a solid base, soft foam grips |
| Color | Rose gold |
| Include | Paper & binder clips |
| Warranty | 5 years |
6. Gold Wall Key Organizer
This is an ideally dedicated storage option. This wall panel keeps tiny essentials and accouterments off counters and out of cabinets. It has hooks to hang pictures, postcards, or significant messages at eye level, a mountable and movable shelf, a container, and a hook tray to keep critical objects within range.
7. Rayher Pegboard
This practical Pins & Peg Technology makes it simple to construct personalized storage capacity. Since none of the components are permanently attached to the pierced panel, they may all be quickly moved about or changed. Paintings, fabric, vibrant tapes, and bows may all be used to give it a personalized feel and your other office all art. Create stylish wall storage by using your imagination on this pegboard near your monitor wall mount.
8. An Organizer with Key Hooks
For quick access to any items required, place this home office wall organizer system above your workstation or at the doorway. You can also use it in the garage to store small, lightweight objects. It has a hanging container and a two-shelf setup with 3 basic hangers on the bottom, each of which may be modified to fit the taste and aesthetic preferences.
9. Mesh Workplace Organizer
Due to its distinctive qualities, it is ideal for personal and workplace use. This file organizer is made primarily of steel and has just one section with around six divisions. Approximately six sections are included in this wonderful file organizer as if this weren't sufficient. You may use these containers to keep office supplies like pens and pencils. Organized. In addition, there is a larger container than the first one where items can be carefully arranged and stored, including books, folders, and paperwork.
10. EasyPAG Mesh Files Holder for the Wall
This organizer from our wall divider ideas enables you to store your books, papers, and data securely to arrange them as needed quickly. Additionally, this wonderful workplace tool is made to be hung on a wall thanks to its unique design. Thanks to this amazing function, you will no longer be concerned about finding room for the file organizer on your workplace or residence floor.
Bottom Up
Lastly, everybody has items we prefer to have around but don't need to clutter our houses. Such as the book we're looking forward to reading, spare keys, scissors, or a deodorant stick. These items can fit comfortably in wall-mounted organizers, along with many more.
The suggestions from our office storage ideas will help you keep your entire workspace organized and clean. You may install one in the corridor, in the lounge room, or even inside the bedroom because they are beneficial in various contexts and places.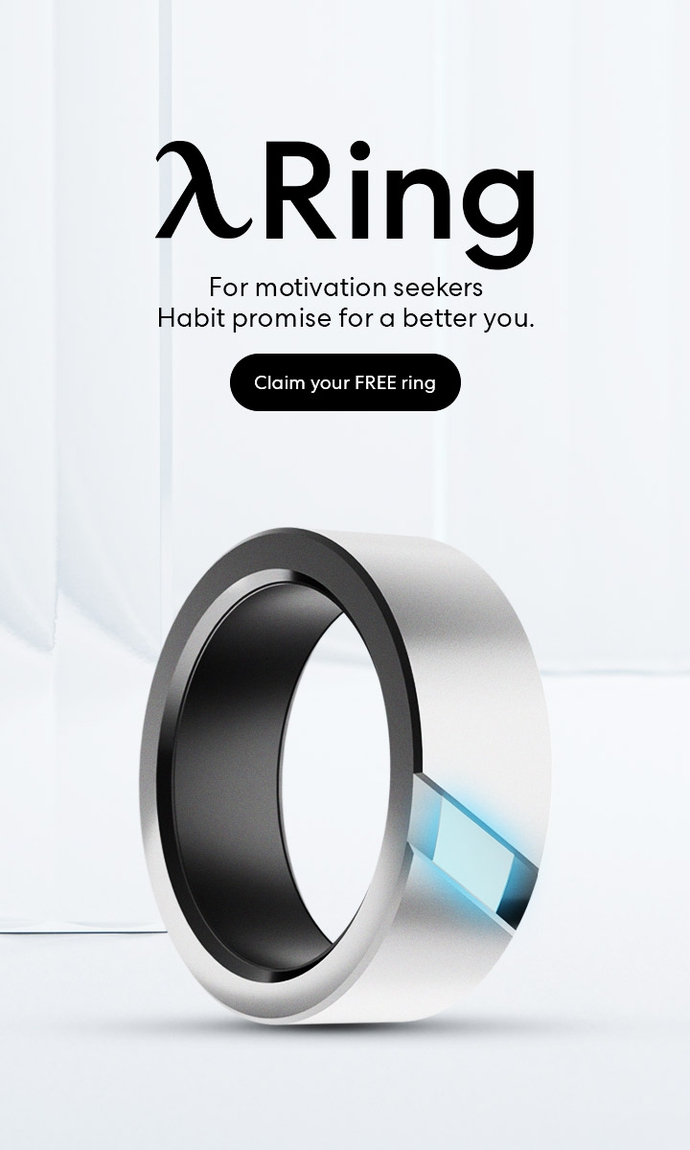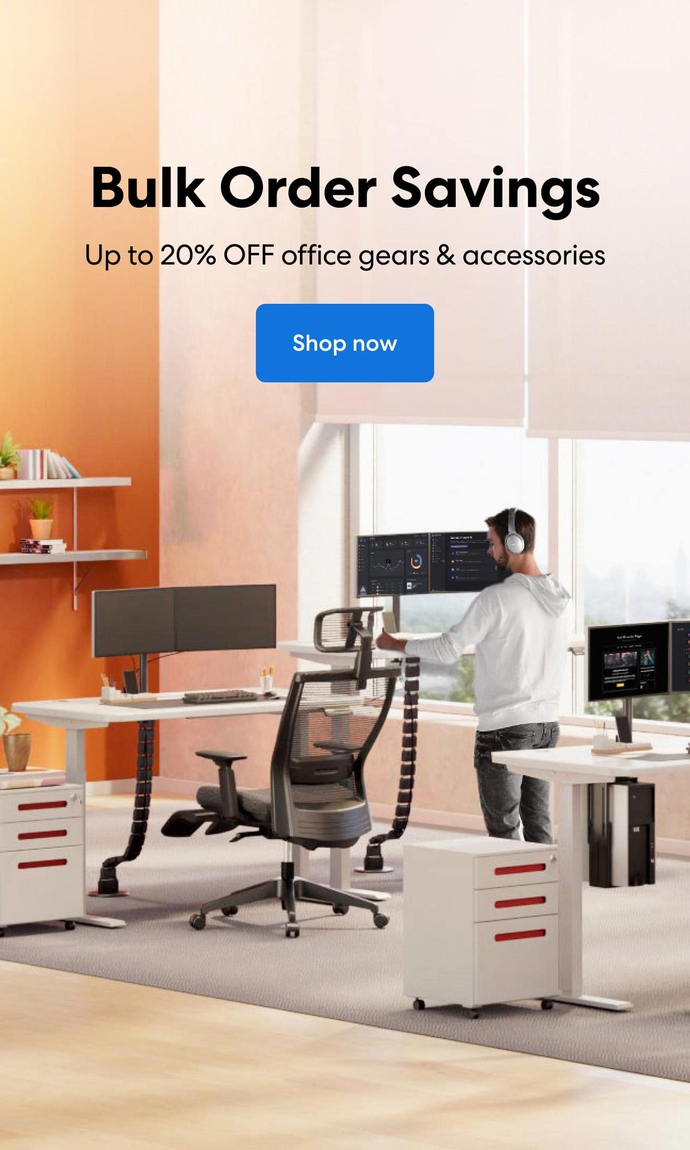 Subcribe newsletter and get $100 OFF.
Receive product updates, special offers, ergo tips, and inspiration form our team.