Office workers are susceptible to back pain and long-term posture issues because of their sedentary lifestyle. More than 80% of the adults in the USA complain about back pain in one way or another, and the major leading factor is excessive sitting on an improper chair. With that being said, a computer ergonomic chair is a solution for modern workplaces.
These ergonomic chairs ensure safety and rectify various posture issues and are ideal for people with back pain. Ergonomic office chairs are made insight with various back-related problems, and in this article, we will cover the best orthopedic office chair for back pain.
What Is An Orthopedic Office Chair?
Before we fall into the race of the best orthopedic chair, it is important to know what an orthopedic chair is and how it is different. Orthopedic chairs are meant to provide optimal spine and body support so that you can sit in the correct position.
Because they can be adjusted, they can provide brief positional alleviation for aches and pains, allowing you to sit more comfortably for longer periods. Hence an ergonomic chair that offers lumbar support provides you with adjustability and keeps your spine straight can pass as an orthopedic chair.
The Best Orthopedic Office Chairs
Many ergonomic chairs are orthopedic office chairs for back pain and have features designed to fight back-related issues. Below are some orthopedic office chairs for tailbone pain that you can find in ergonomic office chairs.
1. ErgoChair Core
If we talk about modern office chairs that are ergonomic and cover all the needs, then autonomous makes the list for many reasons. This ErgoChair Core from autonomous is a simple-looking chair with many modern features. It is comfier than your couch, all thanks to the full adjustability provided by this chair. It also has a mesh back to provide you with the cooling you need during hot summers.
2. ErgoChair Pro
An office chair for a short person with back pain, ErgoChair Pro provides the right lumbar support level to maximum airflow. The chair also offers a smooth recline that can be locked in five different positions. This ergonomic chair also offers completely adjustable armrests, height, seat tilt, and backrest. It is also made up of 100% earth-friendly materials to bring sustainability to your home office.
3. ErgoChair Recline
One of the best reclining office chairs made for compact spaces. This office chair offers you the right type of recline without you having to make an entire room for it. It is compact, durable and keeps your body in an upright position. The ErgoChair Recline has a comfortable, supportive foam seat and a mesh with lumbar support. We love these chairs for their many features yet the minimum square footage possible.
4. Signature Design by Ashley
This is a large office or reading chair, but it is orthopedic to its core. The modern chair offers a power lift and is made of chocolate brown upholstery to keep the chair's best looks and shape. Though the chair does not have any fancy features such as massaging the pressure points or heated support for the back, this orthopedic office chair for back pain deserves all the praise. We love the sturdy metal frame as well as an easy-to-use recline setting.
5. Herman Miller Aeron Office Chair
When in the upright tasking posture, the Aeron provides medium lower support. The capacity to tilt the chair forward is a unique feature not found in most seats. This is a great feature for individuals who want to sit forward and focus on their work.
The Aeron's fluid tilt mechanism, which keeps your feet firmly on the floor and the backrest in perfect sync with your back, is arguably one of its best features. The support you feel while seated upright in the Aeron remains the same as you recline.
6. Homall Office Chair
Homall Office Chairs are known for their high-quality, reliable PU Leather construction. This orthopedic office chair for back pain from Homall passes as an orthopedic executive chair, all thanks to its dominating design and sleek construction. The chair also has a footrest that can be straightened or folded depending on the need. This chair provides you with the right comfort with thick padding on the base and the back.
7. Homcom Power Massage Chair
If you want to relax after a tiring day or work on your laptop throughout the day, this huge massage chair from Homcom wins all the boxes. This orthopedic executive chair comes with heated lumbar support, a feature that attracts people with painful spines. We also love the high-grade PU upholstery that is super comfortable against your back and keeps you well rested even for hours at a time.
8. Humanscale Freedom Office Chair
This robotic design modern orthopedic office chair for tailbone pain is our favorite for many reasons. When seated upright, the Freedom Chair provides medium to medium-strong support. The backrest is also height-adjustable, allowing you to fine-tune the amount of support you receive. There is also a pivoting function in addition to the height adjustment.
The lumbar stays with you as you move on the chair, providing consistent lower support. Humanscale has been a popular manufacturer of ergonomic chairs, and this one from their chairs for back pain takes the lead.
9. Best Massage Massaging Chair
Looking at this orthopedic office chair for back pain, you might get an impression of tough assembly, but the truth is farther from that. This orthopedic office chair for tailbone pain offers an easy two-minute installation process and a modern design. The attractive blue color is made for bold workplaces, but that's not all it offers.
It is less cushioned and made of microfiber rather than polyurethane. That isn't to imply it isn't worthwhile to use. Its inexpensive price and massage qualities make it an appealing recliner for anyone looking for a massaging recliner on a budget.
10. Eurotech Vera Office Chair
This is the best orthopaedic office chair you should know. One of the first things you notice about the Vera is how well the backrest aligns your body. This allows you to move back into the chair and have the backrest's natural curve press against your lower back. Additionally, the Eurotech Vera chair earns five stars for the kind of support to your lower back.
Although the design looks rather uncomfortable, once you slide into this chair, you can experience a whole different feel that will keep your spine in the best possible position and energize your body for extra tough tasks.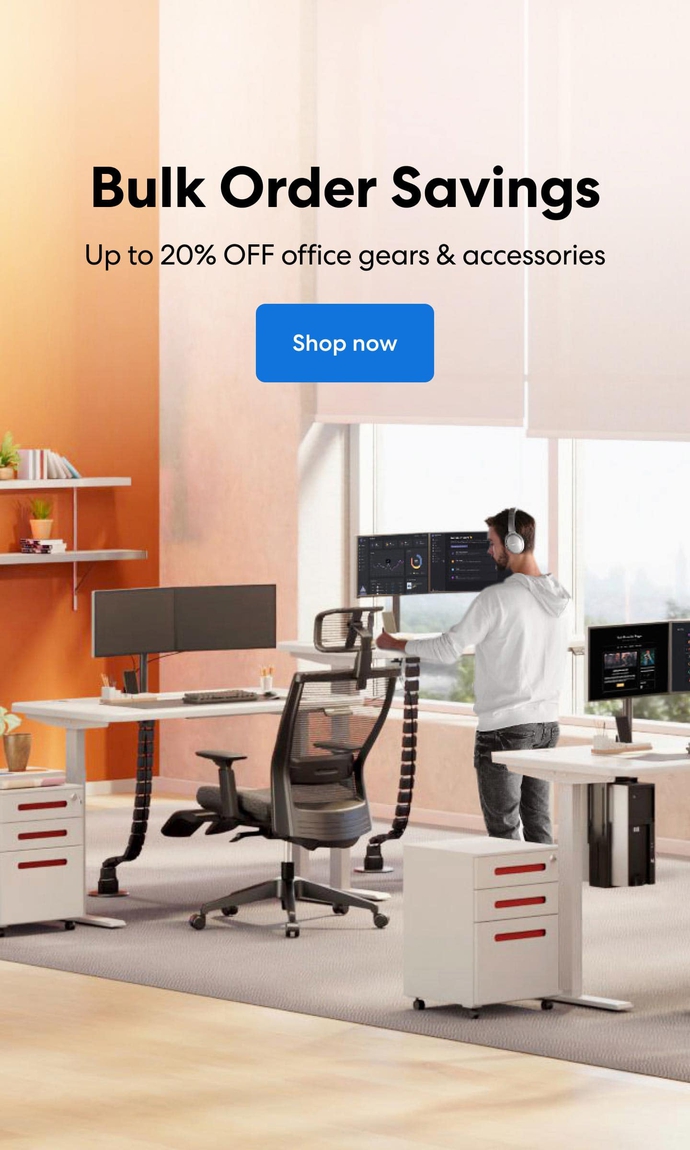 Subcribe newsletter and get $100 OFF.
Receive product updates, special offers, ergo tips, and inspiration form our team.